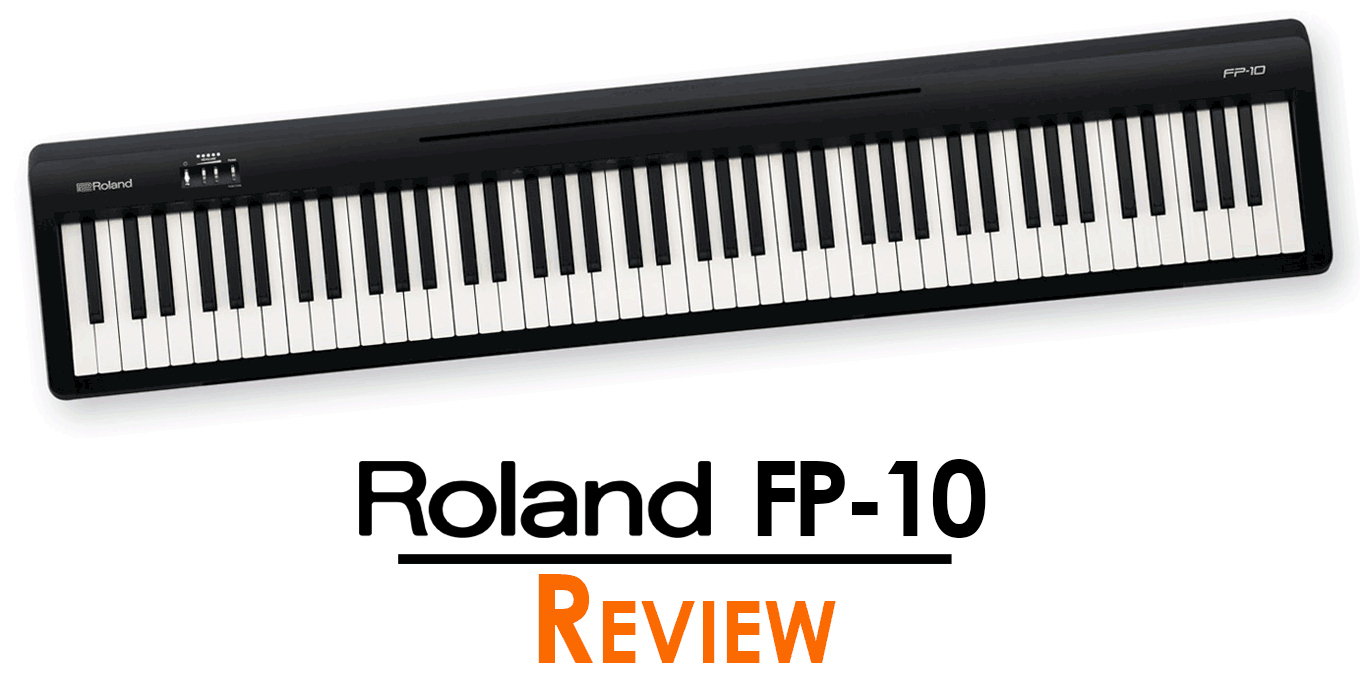 The Roland FP-10 is the latest addition to Roland's FP portable line of digital pianos. Before it was introduced, the FP-30 had been the most affordable digital piano in Roland's arsenal.
As of today, the FP series includes the following keyboards:
The new FP-10 actually has a lot in common with its older brother – in particular, the high-quality piano sound and hammer action.
It beats the FP-30 in price, and as an entry-level piano in the $500 range, this piano lends itself particularly well to beginner and intermediate piano students. But don't rule out using this as a gigging piano.
The fact that the 88-note FP-10 has the same sound engine and feel as the FP-30 makes the FP-10 very attractive, but there are some potentially important drawbacks compared to the FP-30.
Let's have a closer look and see how they compare.
Roland FP-10 Specs
88 fully weighted keys
PHA-4 Standard Keyboard: with Escapement and Ivory Feel
Touch Sensitivity (5 types, OFF)
Sound: SuperNATURAL Piano Sound
96-note polyphony
15 instrument sounds (expandable via the app)
Modes: Dual, Duo (Twin Piano), Split (via the app)
17 preset songs + 15 Demos
Piano Simulation: String Resonance, Damper Resonance, Key Off Resonance
Metronome, Transpose, Fine-tuning
Speakers: 6W + 6W (12 cm x 2)
Connections: USB to Host, USB to Device, Bluetooth 4.0, Headphone jack (3.5mm, 1/8″), Sustain Pedal jack
128.4 x 25.8 x 14 cm (50.5" x 10.1" x 5.5")
12.3 kg (27.1 lbs)
Release Date: January 2019
Check the availability and current price of the Roland FP-10 in your region:
Design
The FP-10 comes in a big box (not so big actually compared to some other keyboards that are not so slim) with a power chord, a music rest, a footswitch and the owner's manual.
The piano is sleek, modern and looks like a slightly simplified version of the FP-30.
At the same time, it's lighter and more compact, which makes it a great choice for on-the-go musicians and those who live in a small apartment.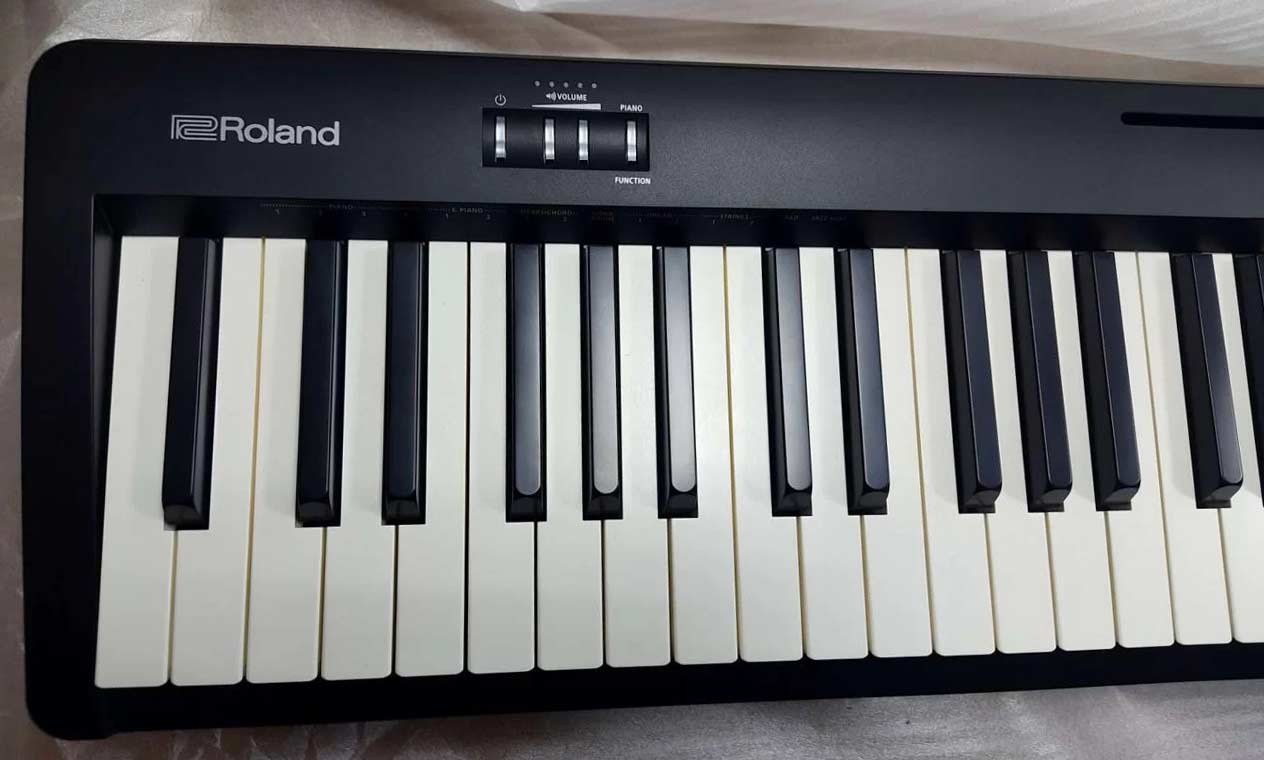 The FP-10 is only 10.15" deep, which makes it one of the slimmest digital pianos on the market.
The only digital pianos that come to mind that are even more compact are the newly introduced Casio PX-S1000 and PX-S3000, which are only 9" (23 cm) in depth.
The weight is also reduced compared to the FP-30. The FP-10 is about 27 lbs (12.3 kg), which is not a lot considering the high-quality key action it has.
The footswitch that comes with this piano is rather basic and doesn't support half-pedal action.
This is fine for beginners, but if you regularly use the sustain pedal, you might want to invest in a damper pedal which will give you a more realistic piano experience and support half-pedal action.
Unlike its big brother, the FP-10 is only available in black.
As with most keyboards in this price range, there's no screen on the FP-10. But I wouldn't say it's something of a necessity here since there are not that many functions and settings to navigate.
Moreover, you can easily navigate the FP-10 using Roland's Piano Partner 2 app (via an iPad for example). More about that in the connectivity section.
There are four buttons on the top of the console which are ON/OFF, Volume up, Volume down and Function.
You can select the sounds and effects by holding the FUNCTION button while you press certain piano keys that correspond to the function you want to select.
The good thing is that you don't need to memorize all the key combinations. Above the keys you'll find names of all the built-in sounds that show you which key you need to press while holding the Function button to get to the needed sound.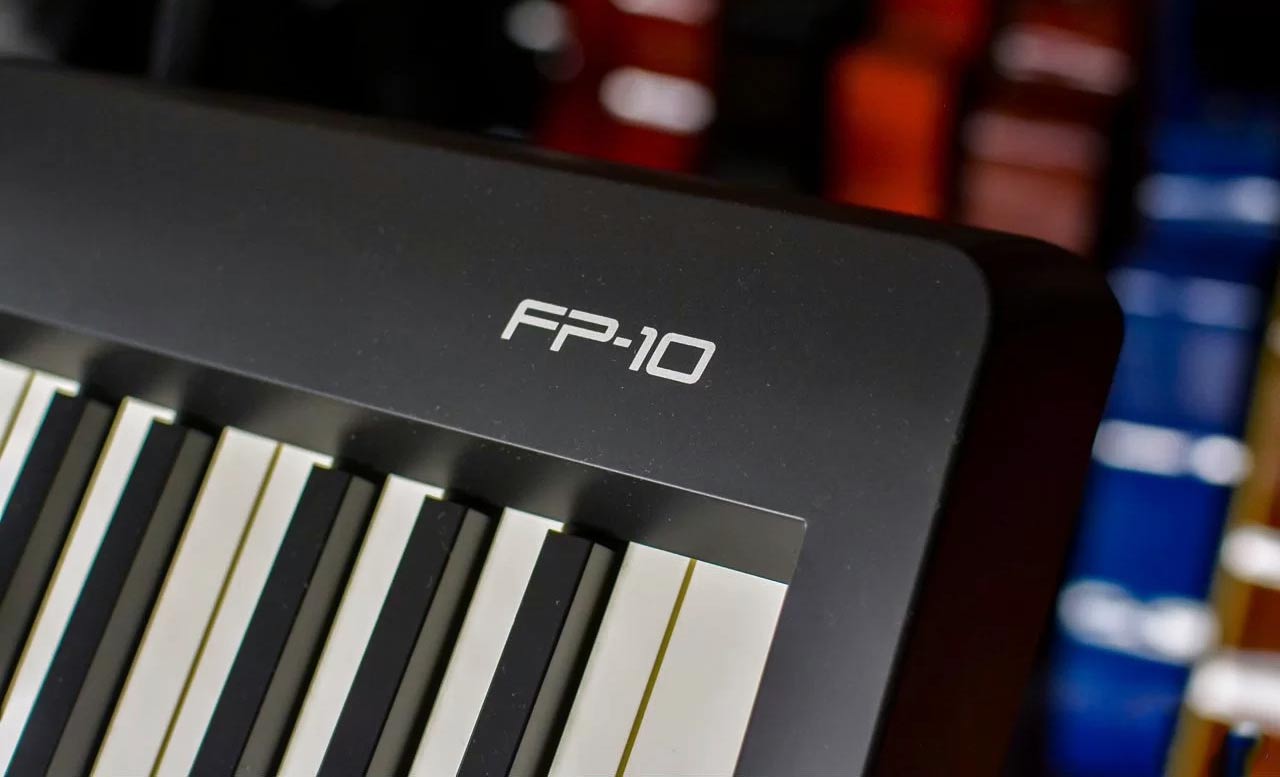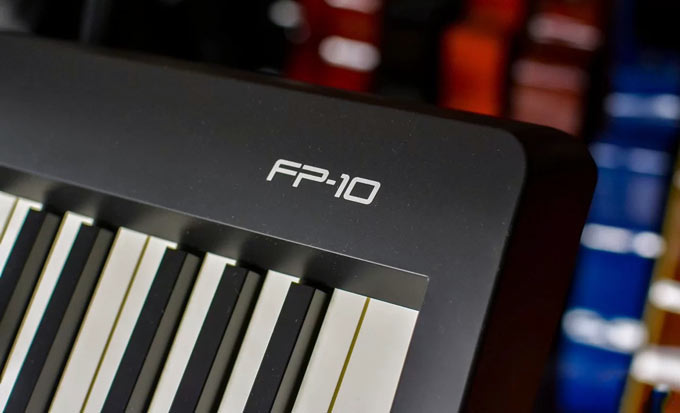 The Roland FP-30 is navigated in a similar way but has twice as many buttons. And it actually makes sense considering the FP-30 has quite a few features and sounds not found on the FP-10.
Keyboard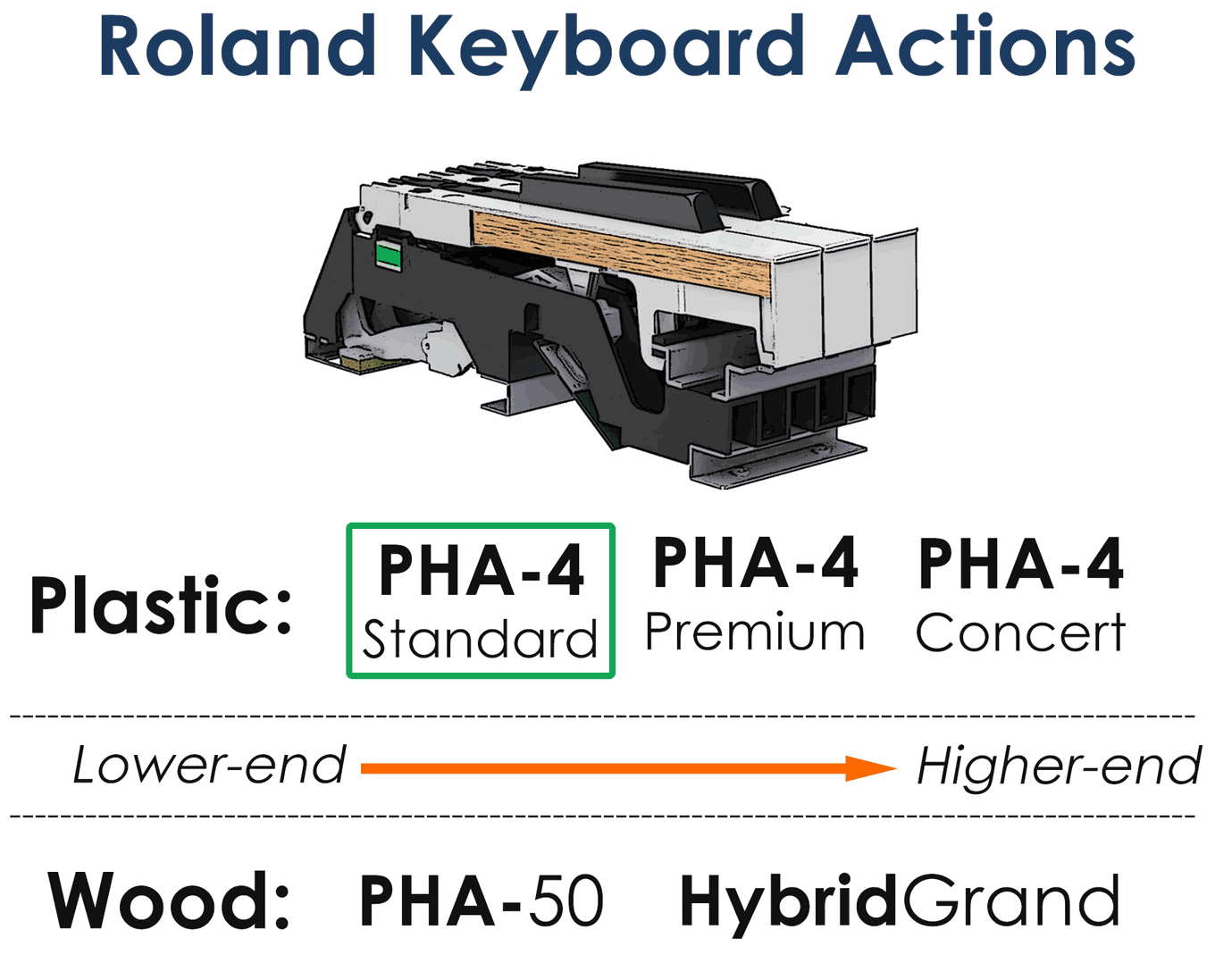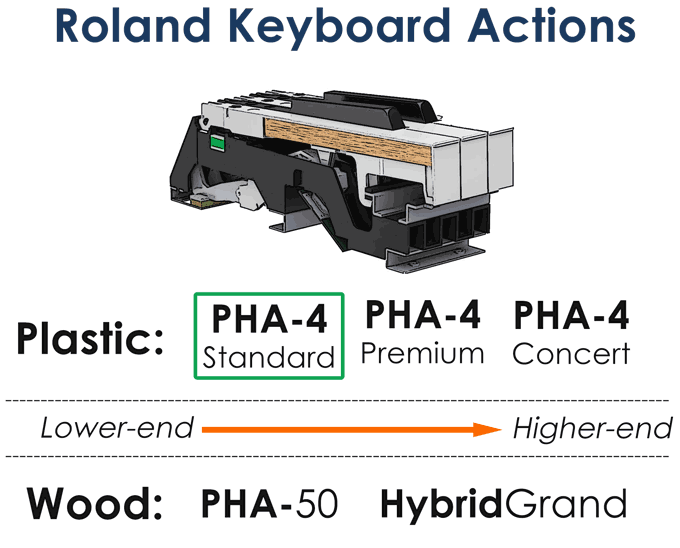 The FP-10 comes with the PHA-4 Standard key action, which is the most affordable hammer key action in Roland's arsenal.
Nevertheless, I find it one of the most realistic feeling actions you can get in an instrument under $1500.
And it's particularly nice to find this key action in an entry-level digital piano such as the FP-10. The same key action is used in the higher-end FP-30 and the FP-60 digital pianos.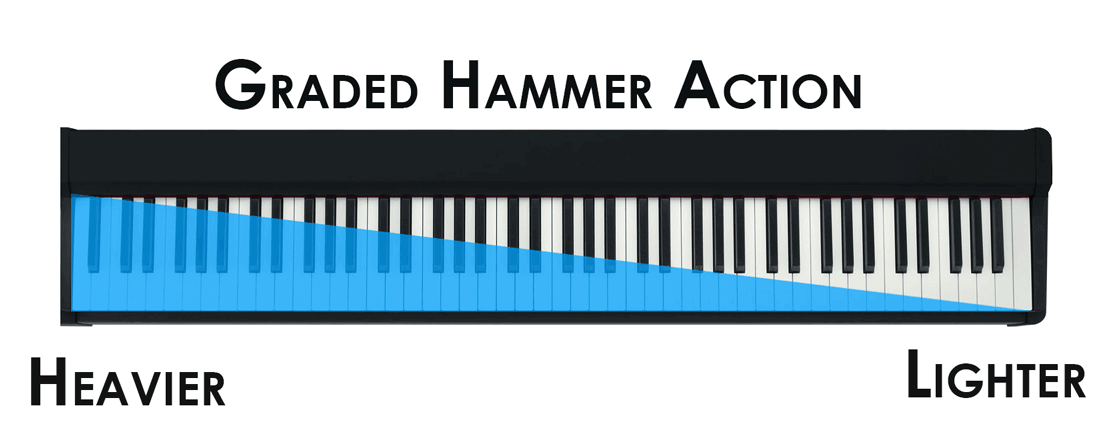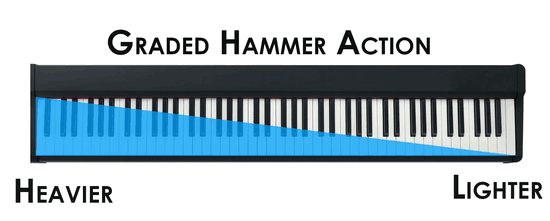 The PHA-4 Standard is an 88-key fully weighted action with escapement mechanism which recreates that little clicking sensation felt when you depress a key about half way down on an acoustic grand.
PHA-4 stands for Progressive Hammer Action.
Each key of the FP-10 is individually weighted, providing a heavier feel in the low registers and progressively becoming lighter as you move up the top, which is something you'll find on an acoustic piano.
The keys are made of plastic and topped with moisture-absorbing Ivory Touch, which provides a better grip and enhances control.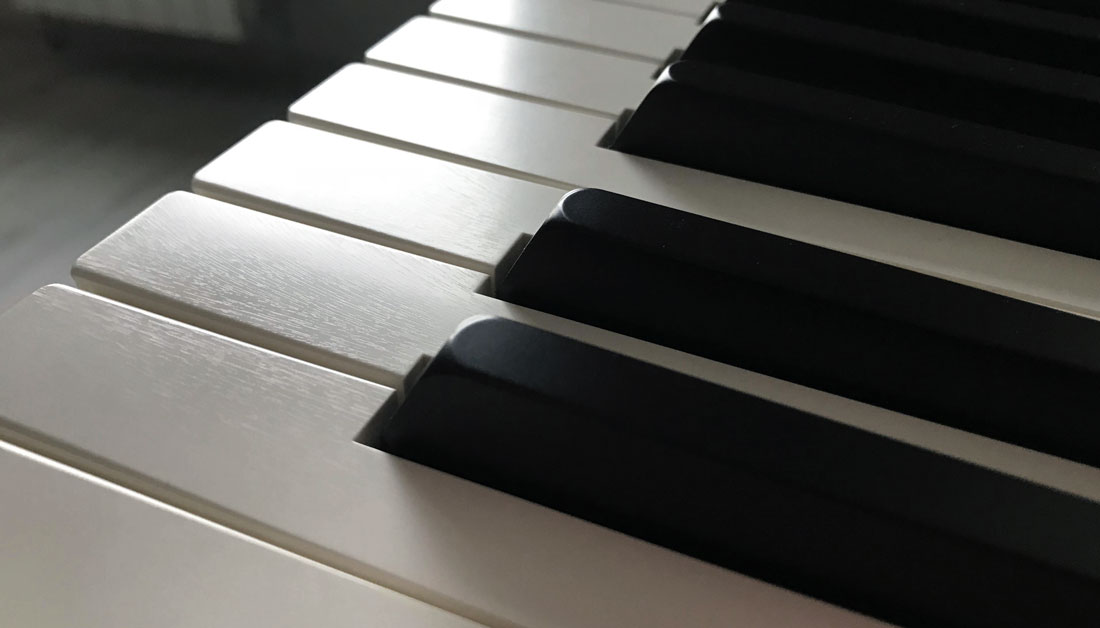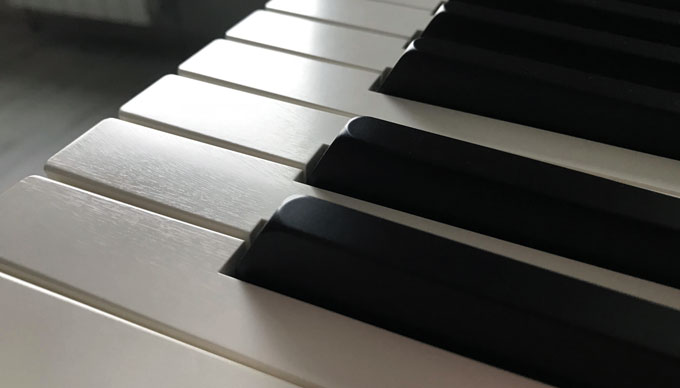 Compared to other key actions in this price range, the PHA-4 Standard feels the least clunky and "loud", in my opinion.
The keys are very responsive both in touch and dynamics. They don't feel light by any means, providing a realistic resistance.
To my fingers, the key action of the FP-10 feels slightly heavier than that of the Casio PX-160 and Yamaha P-45.
I also found it easier to play near the back of the keys on the FP-10, so the pivot point seems to a bit longer as well.
The FP-10 allows you to adjust touch sensitivity of the keyboard to make more or less velocity sensitive to your key strokes.
You can choose from 5 preset settings including Super Heavy, Heavy, Medium (default), Light, Super Light, and Fixed.
The Fixed setting will turn off touch-sensitive, meaning the piano will produce the same volume no matter how soft or hard you play.
Overall, the FP-10 has a really good keyboard, which is this price range is quite hard to compete with.
It also makes the FP-10 a good option for someone looking for a good realistic MIDI-keyboard.
Sound
At the heart of the FP-10 is Roland's famous SuperNATURAL sound engine, which you'll find in pretty much all Roland digital pianos these days.

There are different modifications of this engine though. High-end digital pianos like the FP-90 or HP-603 will come with fully modeled sounds.
The FP-10, on the other hand, being the entry-level instrument comes with sampled piano tones (with some modeling on top of them), which is what you'll find in most digital pianos these days.
By comparison, The FP-30 has 35 different built-in sounds.
However, what I found is that if you access the FP-10 via the Roland Piano Partner 2 app, you can actually access all the sounds from the FP-30, which is pretty cool.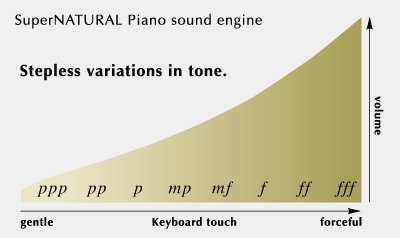 The 1st Grand Piano tone is the main piano tone on the instrument and the one that you'll probably use most often.
It's a really deep rich tone with long decay and natural resonances found on a real acoustic piano.
The FP-10 is the only piano in this price range that offers simulated sympathetic string resonance and key off resonance, which makes the tone even fuller and more organic.
These elements are built into the tone, so you can't turn them off or adjust them.
Sympathetic string resonance occurs when while holding down some notes you play a few other notes that are in the same overtone series making the notes you hold down to resonate sympathetically.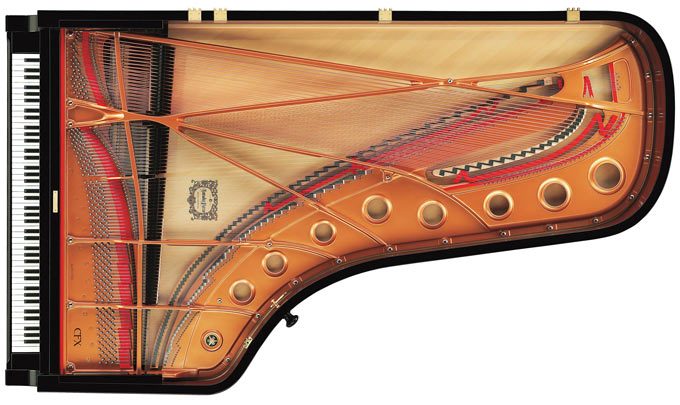 Key off resonance is a subtle sound happening when you release a played note, and the damper falls onto the string to silence it, producing a subtle sound, which also changes depending on how fast your fingers leave the keys.
The other piano sounds on the FP-10 are somewhat modified versions of the main piano tone, providing a mellower or brighter tone that might be better suitable for certain music genres.
I find the main tone the most satisfying and "universal", plus you can always tweak it to your liking.
Take a listen!
The FP-10 allows you to adjust the Ambience and Brilliance of the sounds within the 0-10 range, which makes it fairly easy to fine tune the sound to your needs.
What's interesting is that the FP-30 allows you to adjust the Brilliance only within 3 levels and the Ambience within 5 levels.
For the rest, the piano sound you'll hear on the FP-10 is pretty much the same sound you'll hear on the FP-30. So, if you listen through headphones, they will sound identical.
However, since the FP-10 has less powerful speakers, (6W X 2 rather than 11W x 2), listening through the speakers is a slightly different experience to the FP-30.
---
Speakers
The Roland FP-10 has two 6-watt speakers (4 ½" – 12 cm), which is not a lot by any means, but enough for personal monitoring and performing in a home setting.
The speakers sound pretty good for their size, and if you don't require huge volume, or if you intend to play using headphones more often than not, this won't be an issue.
Like the FP-30, the speakers are under the keyboard, downward-facing. It seems a strange choice but amazingly, they sound really clear and being underneath doesn't seem to have any negative impact.
Even though the FP-30 has twice as powerful speakers, in reality, the difference isn't that huge.
---
Polyphony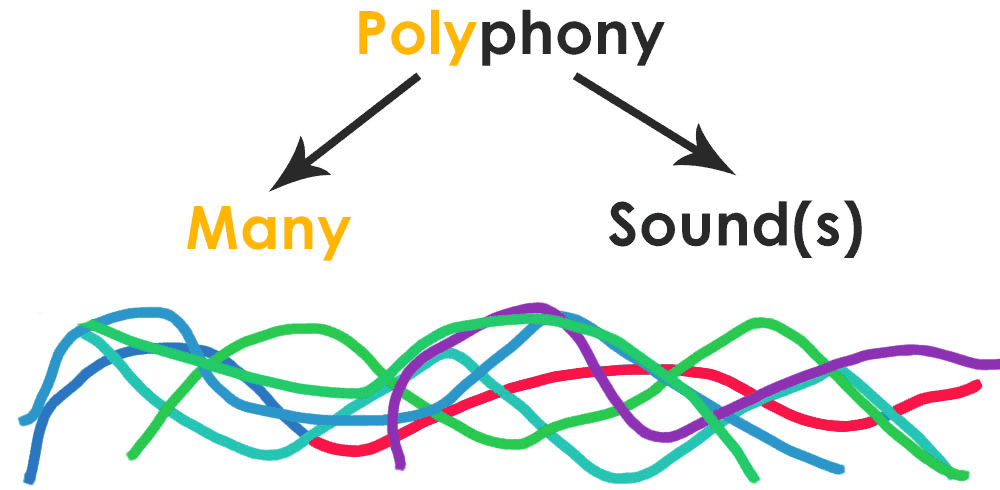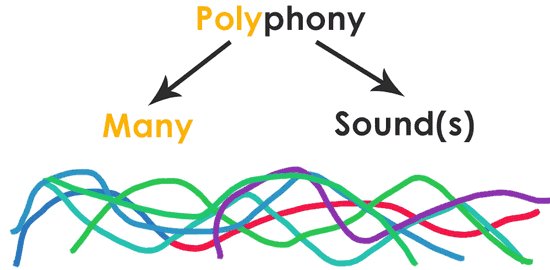 The FP-10 has 96-note polyphony, which is close to what you'll find in most entry-level digital pianos (usually 64 to 128 notes).
While it's good to have as much polyphony as possible to ensure the full sound, I wouldn't worry too much about this parameter.
As long as you have at least 64 notes of polyphony, this shouldn't be an issue even with complicated classical pieces.
Features
Modes
Aside from the regular "full keyboard" mode, you can use a few other ways to play the FP-10.
There are 2 modes available on the piano.
Dual Mode allows you to layer two sounds so that they sound at the same time when you play the keys.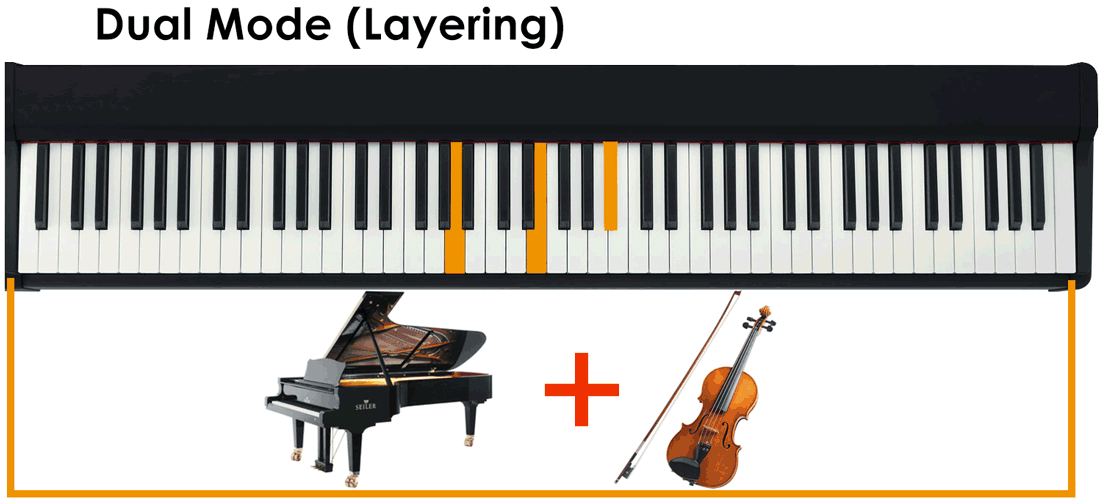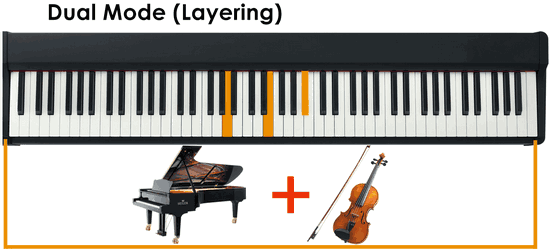 Using this mode, you can create some rich, beautiful combinations such as piano layered with strings, piano with pad, bass with cymbal, etc.
You'll also be able to adjust the volume balance between the tones via the Piano Partner 2 app.
Although the FP-10 doesn't have a Split Mode, which means you won't be able to assign two different sounds to left- and right-hand registers, you can still do it via the PP 2 app.
Twin Mode (aka Duet Play, Duo Mode) allows you to split the keyboard into 2 "little" piano keyboards, so each half has 44 notes, and both have a middle C. This could be particularly useful for teaching.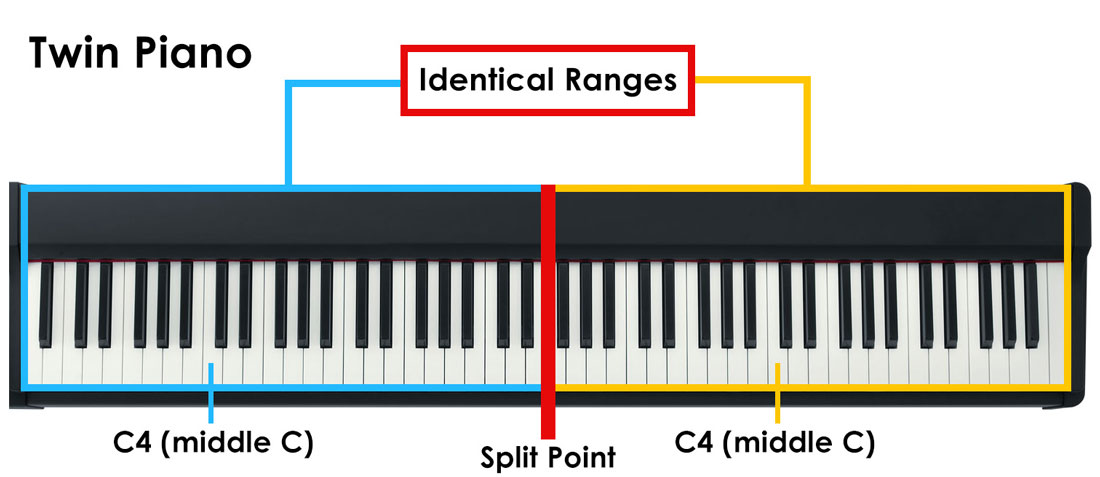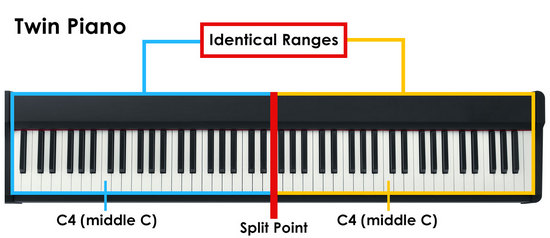 ---
Preset Songs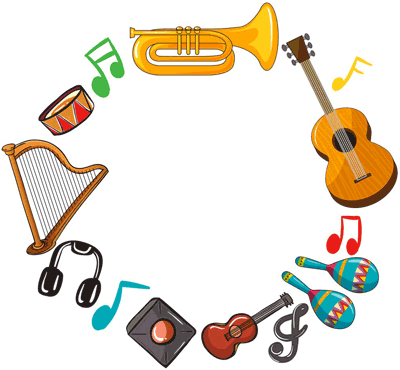 The FP-10 includes 17 songs to listen to (classics mainly by Chopin and Debussy), and play along with, and a further 15 songs that demonstrate the instrument sounds built into the piano.
Unlike higher-priced pianos, it's not possible to turn off one part and play along for practice purposes, but you can still play along with both hands playing which isn't as much fun, but it's still practice.
---
Recording & Playback
You can't record directly onto the FP-10. However, you can record via the PP 2 app or any other music app that have MIDI recording feature, which makes it no problem.
In this price range, the Casio PX-160 is the only digital piano that offers MIDI-recording onboard.
---
Other Features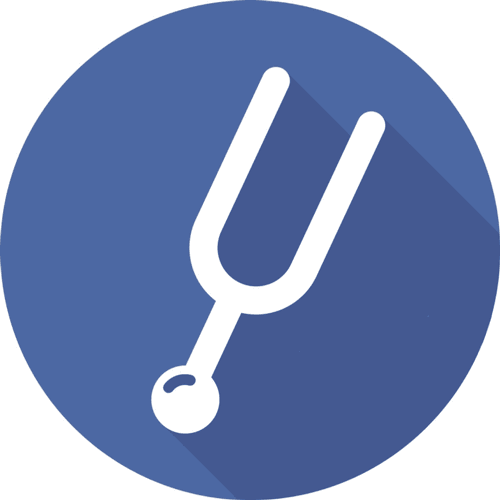 The FP-10 also comes with a built-in metronome with adjustable beat, tempo, and volume.
Transpose function will allow you to shift the pitch of the keyboard in semitones if you want to play in another key without changing the notes you're physically playing.
Master tuning makes it easy to match the pitch of the FP-10 to that of another instrument or recording by changing the standard pitch (A440) in 0.1Hz steps.
Connectivity
All the connectivity is on the back of the FP-10, which means you have to get access to the back of it when you want to connect anything, including headphones.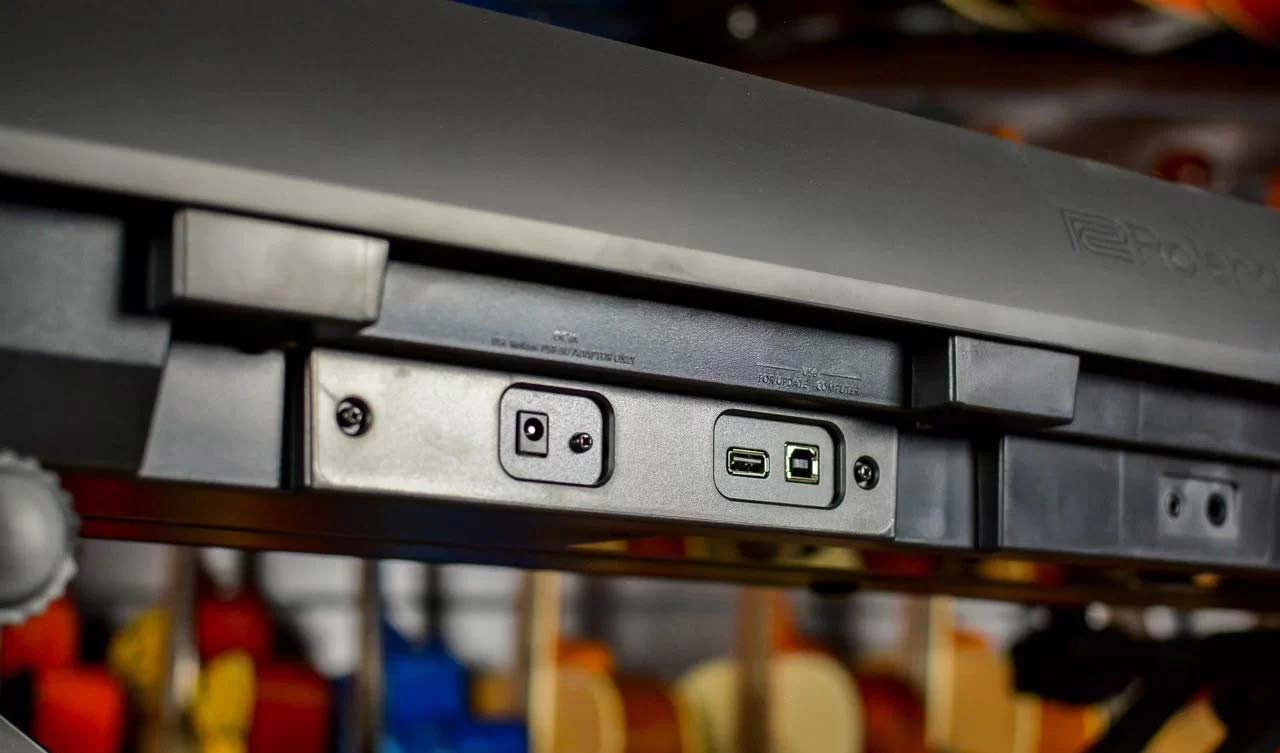 First on the left-hand side (looking at the keyboard) is the pedal jack, followed by one mini headphone jack, which can also be used as a line out.
Many higher-end digital pianos come with two headphone jacks, which is not the case with the FP-10.
You can still use a splitter to allow two sets of headphones, so it's not something to sweat over, in my opinion.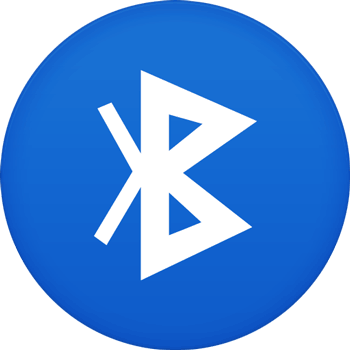 On the back panel, you'll also find a USB (Type B) port to connect to a computer or smart device, which you can use to exchange MIDI data, control music making apps and so on.
The FP-10 is the only piano in this price range that also has Bluetooth connectivity, which means you can use it as an alternative to a USB type B port to connect to your smart devices wirelessly.
Another USB port (type A) is used for updates that Roland puts out.
Finally, we have the A/C power connection.
The FP-10 will turn itself off after a time of not being used, and any settings will be lost. So, you need to be sure to save your settings using the Memory Backup function if you intend to use them again.
It would be nice to have dedicated Line Out jacks on this piano since it's so portable and can easily be used for gigs.
Even though you can use the headphone jack to connect to external PA systems, amplifiers, etc. (may require adapters, splitters), it's still easier and preferable to use Line Outputs when connecting to external audio equipment.
Headphone jacks will be likely to require additional adapters (jack adapters, splitters, etc.) depending on the ports your audio gear has, which can be hard to find.
Plus, the onboard speakers will automatically cut off once you plug in anything in the headphone jack.
For their digital pianos, Roland designed an app called Piano Partner 2, which is available for both iOS and Android.
The cool thing is that you can connect to the app wirelessly via Bluetooth, which makes it very easy to do and doesn't require any additional cables or adapters.
There is a lot you can do with this app, including selecting instruments, changing metronome settings, adjusting brilliance and ambience using the "Remote Controller".
It makes it much easier and quicker to change instruments and settings than using the Function button combined with piano keys.
The app leans heavily toward educational aspects.
It has built-in flash-cards and aural training, which makes this particularly good for early students.
Also useful for students there is the practice diary which tracks the time you spend on the piano. You can share this practice diary with your teacher or friends too.
A great thing about this app is that you can access digital sheet music.
So you can connect your iPad, for example, select the sheet music for a song you want to learn, prop the iPad on the music rest and away you go.
Here is a great demonstration of the FP-10 where can see how the FP-10 is used with the app:
Accessories
The Roland FP-10 comes with a black music rest that slots into the top of the piano, a basic footswitch, and a user manual.
Pedal
The included footswitch pedal is pretty basic and doesn't look or feel like an acoustic piano pedal.
While it might be okay for a beginner, more experienced players would probably want to invest in an optional damper pedal (DP-10) designed to work with this piano.
You can actually use any damper pedal with a standard jack, but unlike third-party pedals, the Roland DP-10 also supports half-pedaling.
---
Stand
There is an optional stand, the Roland KSC-FP10, which is made of wood and is built to fit the FP-10 perfectly to keep the piano stable while you play. The stand comes flat-packed but is easy to assemble, especially with two people.
If you're looking for something more portable and affordable take a look at the X- and Z-style stands below:
---
Headphones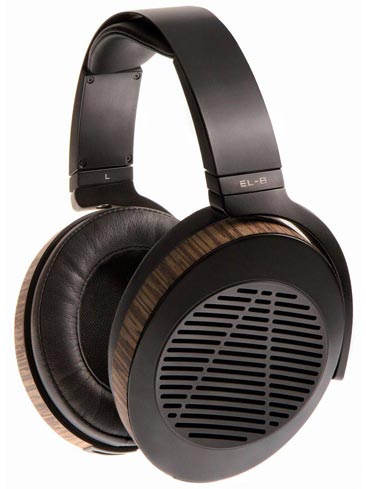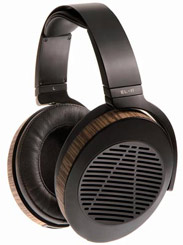 Headphones come in very handy when you want to practice in private, focusing solely on your playing and not disturbing others nearby.
Moreover, a good pair of headphones will provide a clearer and more detailed sound compared to the onboard speakers.
Check out this guide to learn how to choose the best-sounding headphones for your digital piano.
Summary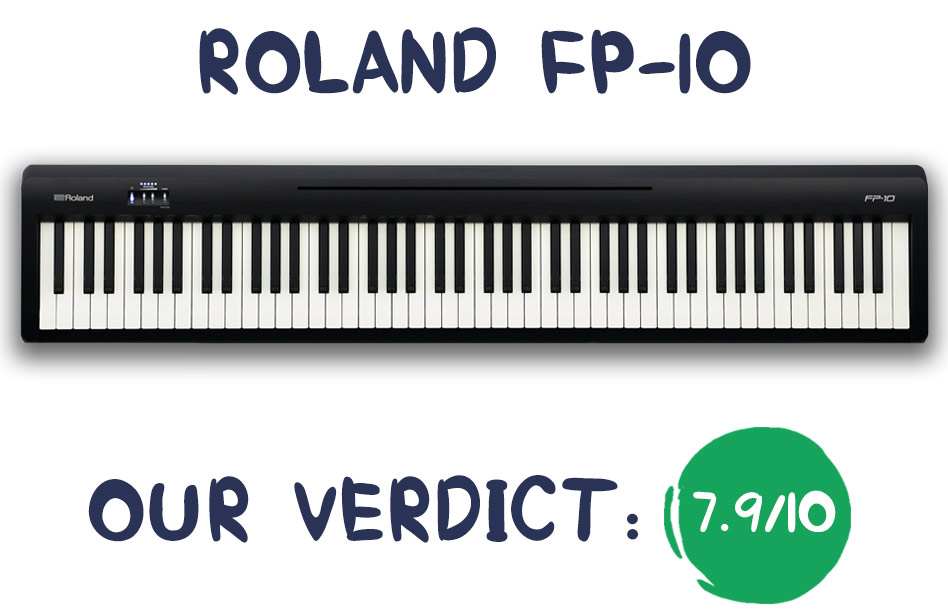 Pros
Very compact and gig-friendly
Excellent keyboard with Ivory feel keys and Escapement
Rich natural piano sound with simulated key-off and string resonance
Bluetooth connectivity
Extra sounds and features available via the app
Cons
No dedicated Line Out jacks
All ports are on the back
Not the most powerful speakers
No optional 3-pedal unit
---
In my opinion, the Roland FP-10 is a particularly good entry-level piano for beginners and even lower-intermediate piano students.
For more advanced players or songwriters, I would say it would be well worth spending extra to get better connectivity and bigger speakers the FP-30 offers.
As the feel and sound (through headphones) of the FP-10 and FP-30 are identical, if your piano is going to stay put in a small-to-medium sized room, the FP-10 may well be plenty of piano for you.
If you're looking for a piano to gig with, this would also be a solid option, especially considering its compact size and high-quality keyboard action.
However, if the lack of line outputs is a big drawback for you, I'd recommend taking a look at the Casio PX-160, Casio PX-S1000, or the Yamaha P-125 that do have dedicated Line Out jacks.
I can also easily see this piano used as a MIDI-controller. It has great MIDI connectivity (USB and Bluetooth), which makes it very easy to connect to a DAW or a VST of your choice and generate MIDI information to control them.
You might wonder whether it's worth paying more money for the FP-30 or the FP-10 will do considering they share the same keyboard and sound engine.
Well, the price difference between these two pianos is small – around $200 in the USA, and possibly less in Europe.
It all depends on how you're going to use the instrument, and if having more powerful speakers, 2 headphone jacks and a few extra features are important to you.
Let's take a closer look at some of the key differences between the FP-10 and FP-30.
Roland FP-10
15 Built-in Sounds (more via the app)
96-note Polyphony
12W Speakers
Weighs 27.1 lbs
MIDI recorder only via the app
1 headphone jack
Roland FP-30
35 Built-in Sounds
128-note Polyphony
22W Speakers
Weighs 31 lbs
Onboard MIDI recorder
2 headphone jacks
Optional 3-pedal unit
8 built-in drum patterns (+ accompaniment rhythms via the app)
Check the availability and current price of the Roland FP-10 in your region:
Alternatives
The other digital pianos in this price range and quality to consider are the Casio PX-160, the Yamaha P-45, and the Korg B1.
The feel and sound quality of all these pianos are quite similar, although I do prefer the action of the FP-10 because of its slightly heavier, more realistic feel.
To put the others in context, Casio's Tri-Sensor Hammer Action is a close second, Korg's Natural Hammer action would be in third place, and Yamaha's GHS action might come in fourth place.
Of course, this all comes down to personal preference and some pianists might like the feel of these actions in reverse order, so it's all highly subjective (I recently had a conversation with a guy who preferred the GHS action over the PHA-4 Standard for its lighter touch).
Sound is even more subjective, especially when comparing pianos within the same price range, as they usually provide a relatively similar level of realism.
However, it's important to mention that unlike its competitors, the FP-10 comes with a few extra elements (string resonance, key off resonance) added to the piano sound, making it more realistic, even though those things are quite subtle.
Let's take a look at some of the key differences (aside from sound and touch) between the FP-10 and its main competitors.
Roland FP-10 vs  Yamaha P-45  (Full Review)
The P-45 is the most affordable digital piano in Yamaha's arsenal, and one of the most popular entry-level digital piano on the market.
In my opinion, there are a number of things that make the new FP-10 a better instrument than the P-45, in my opinion.
Some of these things are the excellent PHA-4 Standard key action, more built-in sounds, onboard Bluetooth connectivity as well as the Piano Partner 2 app which considerably expands the FP-10's capabilities.
When it comes to sound, I recommend checking out the video below to find out which piano sounds the best to your ears.
Here are some of the main differences between the two keyboards that I think are worth mentioning:
Roland FP-10
15 Built-in Sounds (more via the app)
17 Preset Songs (classics)
96-note Polyphony
Weighs 27.1 lbs
Sympathetic String, Damper, and Key off Resonance (non-adjustable)
Adjustable Brilliance
MIDI via Bluetooth
Piano Partner 2 app
Split Mode (available via the app)
Yamaha P-45
10 Built-in Sounds
10 Preset Songs (classics)
64-note Polyphony
Weighs 25.5 lbs
---
Roland FP-10 vs  Casio PX-160  (Full Review)
The Casio PX-160 is another hugely popular entry-level digital piano, which packs a lot of value into its affordable price.
As with many Casio instruments, the PX-160 offers a lot of features that are not available on its competitors and are only found in more expensive models.
I'm talking about the Tri-Sensor Scaled Hammer Action II with simulated Ivory and Ebony key surfaces, 128-note polyphony, 18 built-in tones, 2-track MIDI recorder, dedicated Line Out jacks and some other features.
For that reason, the PX-160 is often compared to more expensive keyboards such as the Roland FP-30 and Yamaha P-125.
The sound of the PX-160 is generated by the Multi-dimensional Morphing AiR Sound Engine, which provides smooth transitions between different sample velocities.
The PX-160 comes with stereo multi-layered samples of a grand piano, and unlike the P-45 it has simulated Damper Resonance (sympathetic string resonance occurring when you depress the sustain pedal)
Compared to the P-45 and FP-10, the Casio also has slightly more powerful speakers and can be used with an optional 3-pedal unit.
Let's sum up all the main differences between the Roland FP-10 and Casio PX-160:
Roland FP-10
15 Built-in Sounds (more via the app)
17 Preset Songs (classics)
96-note Polyphony
12W Speakers
1 headphone jack
Weighs 27.1 lbs
MIDI recorder only via the app
Sympathetic String, Damper, and Key off Resonance (non-adjustable)
MIDI via Bluetooth
Piano Partner 2 app
Twin Piano Mode
Casio PX-160
18 Built-in Sounds
60 Preset Songs (classics)
128-note Polyphony
16W Speakers
2 headphone jacks
Weighs 24.5 lbs
2-track MIDI recorder
Chorus Effects (4 types)
Dedicated Line Out jacks
Optional 3-pedal board
---
Roland FP-10 vs  Casio PX-S1000 (Full Review)
If you're looking for something even more compact and gig-friendly, I'd encourage you to take a look at the newly introduced Casio PX-S1000.
The PX-S1000 and PX-S3000 started a new era of Privia keyboards, bringing the new modern design with touch panel control surface (no buttons), an improved key action, and the updated AiR sound engine with new added piano elements such as string resonance, key on/off action noise, hammer response, key off response, etc.
"S" in the name suggests 3 words – slim.smart.stylish, and that's how you know you're looking at one of these new-generation Privia instruments.
As of today, the PX-S1000 is probably the slimmest digital piano on the market, which is also fairly light and can run on batteries. It also has dedicated Line Out jacks, and Audio In jack, which makes it a perfect gigging piano.
But even if you're just looking for a practice piano, it would also be a very solid option, as it's has a lot of piano-centric features, and targets beginner and intermediate piano players.
Let's see how the PX-S1000 compares to the FP-10:
Roland FP-10
15 Built-in Sounds (more via the app)
17 Preset Songs (classics)
96-note Polyphony
12W Speakers
1 headphone jack
Weighs 27.1 lbs
MIDI recorder only via the app
MIDI via Bluetooth
Piano Partner 2 app
Sympathetic String, Damper, and Key off Resonance (non-adjustable)
Twin Piano Mode
Casio PX-S1000
18 Built-in Sounds
60 Preset Songs (classics)
192-note Polyphony
16W Speakers
2 headphone jacks
Weighs 24.7 lbs
2-track MIDI recorder
Audio via Bluetooth
Chordana Play app
Sympathetic String, Damper, and Key off Resonance, Key on/off Action Noise, Damper Noise (adjustable)
Dedicated Line Out jacks
Runs on Batteries
Optional 3-pedal board