If you're a beginner pianist, you should know that practice is essential to improving. Drilling in the basics and fundamentals isn't possible without a good practice tool.
We've got a few buyers guides here on PianoDreamers to help with decision making, but I'm sure some of you have come to a realization, a lot of the budget keyboards are arranger keyboards.
Now don't get me wrong, I love arranger keyboards and their extra features, and they're essential if you're taking band-focused lessons, like Trinity Guildhall's Keyboard course.
However, classical pianists and pop keyboardists don't need the rhythms and accompaniment features. A solid piano sound is all they need, perhaps with a few EPs and organs on the side to round out their repertoire.
We've seen some companies tackle this market before, with a notable example being Yamaha's NP32. This keyboard is bare bones, but its good sound won us over. We ended up recommended it as one of the best sub-$300 keyboards for beginners.
Roland is no stranger to the budget market. Their FP-30 is one of our top picks for budget-friendly digital pianos, and we also reviewed their GO:KEYS budget performance keyboard, and we really enjoyed its innovative approach to looping.
As someone who places a lot of emphasis on good sounds, this sounds right up my alley. It'll be interesting to see how this compares to other budget keyboards.
Do note that there are 2 variations of the GO:PIANO. The original 61-key version is what the review was conducted on, and is hands-down the superior option.
The newer 88-key version has differences we'll cover in the corresponding sections, but some of the changes are for the worst.
Roland GO:PIANO Specs
61 ivory feel box-shape keys – GO:PIANO-61 | 88 ivory feel box-shape keys – GO:PIANO-88
Touch Sensitivity (3 types, fixed touch)
128-note polyphony
Presets: 40 tones – GO:PIANO-61 | 4 tones – GO:PIANO-88
Effects: Chorus, Reverb – GO:PIANO-61 | Reverb – GO:PIANO-88
Speakers: 2 x 2.5W – GO:PIANO-61 | 2 x 10W – GO:PIANO-88
Master Tuning, Transpose
Connections: Phones/Output jack (1/8″), Pedal jack (1/4″), USB Micro-B type (MIDI), 1/8″ Aux In jack (GO:PIANO-61 only)
Bluetooth Support: Audio and MIDI
Battery Life: 4-6 hours – GO:PIANO-61 | 2-4 hours – GO:PIANO-88 on Alkaline Batteries
W x D x H: 34.5" x 10.7" x 3.2" (87.7 x 27.1 x 8.2 cm) – GO:PIANO-61 | 50.5" x 11.5" x 3.4" (128.3 x 29.1 x 8.7 cm) – GO:PIANO-88
8.6 lbs (3.9 kg) – GO:PIANO-61 | 15.4 lbs (7 kg) – GO:PIANO-88
Release Date: January 2017 – GO:PIANO-61 | January 2019 – GO:PIANO-88
Full specs can be found on Roland's official site here: GO:PIANO-61 | GO:PIANO-88
Check the availability and current price of the Roland GO:PIANO in your region:
Design
The main design philosophy behind the GO:PIANO seems to be portability, and it shows.
Both variations of the GO:PIANO are in-line with other budget keyboards with the same key count, with the 61-key variant hitting an impressive 8.8 lbs (4 kg).
Both keyboards can also be powered off 6 AA batteries. I didn't test the battery-life myself, but Roland quotes a 4-6 hour battery life depending on your battery types.
Both keyboards are also solidly in compact territory. While it is a little wider than its contemporaries, just remember that the keys are designed to be full-sized in width. A bit extra horizontal width is to be expected.
What I don't like is the build quality. I said the same thing about the GO:Keys, but the body construction feels cheap. The whole keyboard is made with a glossy/satin plastic, and its light weight just gives a bad first impression.
I have seen people liking the look though, so your mileage may vary.
Thankfully, the front panel control area has a matte finish, which prevents fingerprints from accumulating in the places where you'll most often be jabbing at.
The underside of the keyboard also doesn't fill me with a lot of confidence in the GO:PIANO's sturdiness.
Most keyboards cover up their hollow interiors, but the GO:PIANO has a bottom that shows you how little plastic is actually used.
This is a plus if you care about weight, but I'm a little apprehensive about using too much strength while playing on an X-stand.
To be fair, I didn't observe any bending during play, even when forcefully playing fortissimo, so the GO:PIANO should survive a bit of abuse.
A minor detail that I quite like is the red felt cloth behind the keys. It doesn't serve much of a purpose in actuality, but it's still a nice touch that adds a slight 'premium' feel to the GO:PIANO.
---
Controls – Roland GO:PIANO (61-key)
Let's talk controls, starting with the 61-key variant first. At first glance, you'd be forgiven for thinking that the GO:PIANO uses dreaded button-key combinations which mandates having the manual by your side.
The symbols above the keys are actually touch-sensitive 'buttons', and they work.
If you've used PDAs around the early 2000s, you'll know how these buttons feel like. If you've never heard of PDAs, well, let's just say that they have a reputation of being unresponsive.
The buttons lack tactile feedback, and I did need to get used to how much force to apply. Early on, I kept failing to hit the right buttons, and sometimes my presses failed to register. I adapted to it with some time, and I can excuse Roland for using these as a cost-saving measure.
A nice touch is having a click sound play upon successful registered presses.  This is no replacement for tactile feedback, but it's better than nothing.
The screen also helps with navigation. While the screen suffers from a low contrast ratio, it is still usable, especially if you're at home and have a decent light source.
The screen shows a good amount of information without feeling crowded, and I managed to make my way around without needing the manual.
All in all, the 61-key GO:PIANO controls reasonably well. The only complaint I have is the use of symbols for the buttons. I might just be more of a pragmatist, but I would have liked having words instead.
This is something Roland changed in the GO:PIANO88, so let's dive into the 88-key variant.
---
Controls – Roland GO:PIANO88 (88-key)
My first impression when seeing the GO:PIANO88 was somewhat positive. For one thing, Roland included physical buttons, that seem similar to those found on their FP-10 and FP-30 digital pianos.
My pragmatist brain also rejoiced to see words as opposed to symbols. However, that's where the positives end.
The GO:PIANO88 removes the screen that helped with navigation, and reverts to using button-key combinations, which is something I'll always dislike on principle.
Roland could have easily retained the touch-sensor buttons, but I guess that's the way the cookie crumbles.
On the GO:PIANO88, you need both hands, one to hold down the FUNCTION button, and another to press the corresponding key.
At the very least, Roland does include the key functions above the corresponding keys. You don't necessarily need the manual to navigate the GO:PIANO88, so that's a plus. I'm just disappointed that we've regressed from its more intuitive predecessor.
To be fair, the loss of the screen isn't a massive deal. We're getting ahead of ourselves, but the GO:PIANO88 does not need a sound name preview because there are only 4 sounds. For comparison, the 61-key variant has 40 sounds.
On the original GO:PIANO, being able to see what each sound is named helps a lot. However, since there are only 4 sounds on the 88-key version, each sound can get its individual button.
It is debatable whether sacrificing complexity is a good thing, especially since both variants are aimed at beginners, but we'll save that discussion for later.
In isolation, the GO:PIANO88 is also decent, but I don't like how it's a downgrade in so many aspects. It feels like I'm paying more for an inferior product.
Keyboard
The keybed on both GO:PIANO variants are identical, with the exception of the differing key counts.
The main selling point of the GO:PIANO in marketing materials are the fact that the keys are fully-sized. This means the keys match the size of actual piano keys.
This is a plus for beginners, as their habits on the GO:PIANO can be transferred over to other pianos.
The key action here is unweighted. This is the standard practice among budget keyboards, as realistic hammer mechanisms like those in acoustic pianos don't come cheap.
The keys themselves are shaped like real piano keys, having the block-style shape and a slight lip at the end.
I'm not a fan of unweighted keys that use this shape. The shape changes the weight distribution of the keys, which makes them feel different to their synth-style counterparts (like those on arranger keyboards like the Yamaha PSR-series).
The same problem exists on the Yamaha NP32, so it's not strictly a problem with the GO:PIANO.
I will say that the keys here avoid the common pitfall of sluggishness. The keys feel fast, and once I got used to them, I'd even call them responsive.
This might sound counterintuitive, but the keys feel very light.
Admittedly, most of my practice with unweighted keys comes from flat keys, so some muscle memory might be in play. However, you can observe this by lightly tapping the keys with your fingernails. The keys will move, though they won't trigger samples unless you reach the actuation point.
Beginners might not realize this difference, but people who've used other keyboards might need a bit of time to adapt. I personally found myself consciously controlling my dynamics a bit more carefully during play.
On the topic of dynamics, you have 3 levels of velocity sensitivity, as well as a fixed velocity option. This controls how your sound curves up in volume as you play harder.
The default felt right for me, and the velocity detection is well tuned.
Wrapping this section up, I do have to say that the keys are solid. The keys are extremely light, but they are responsive and have well-tuned velocity curves.
The clickiness and springiness might not be to everyone's tastes, but they are perfectly usable for practice purposes.
Finally, the keys are not what you'd call very noisy, especially compared to some other budget keyboards. This is definitely a plus in my books.
Sound
Before I talk about the sounds, let's talk about the major issue with the GO:PIANO88. The massive reduction in number of sounds means the GO:PIANO88 is objectively a worse product.
This section will be based primarily on the 61-key variant, but I'll mention any other differences as they arise.
The GO:PIANO features sounds derived from the JUNO-DS, which we just recently reviewed, and praised for its versatile range of great sounds.
The original 61-key GO:PIANO features 40 sounds, and the newer 88-key variant has 4 sounds.
This is a list of the included sounds:
Not all 40 sounds are winners, and there are some admittedly hilarious inclusions, such as the Jazz Scats, but the sounds generally quite good.
---
Pianos
The pianos are the most important sound here, and Roland has included some solid samples on both versions of the GO:PIANO.
The default GO Grand is a well-sampled, neutral concert grand that sounds very pleasing, and it's also the Acoustic Grand preset on the 88-key variant.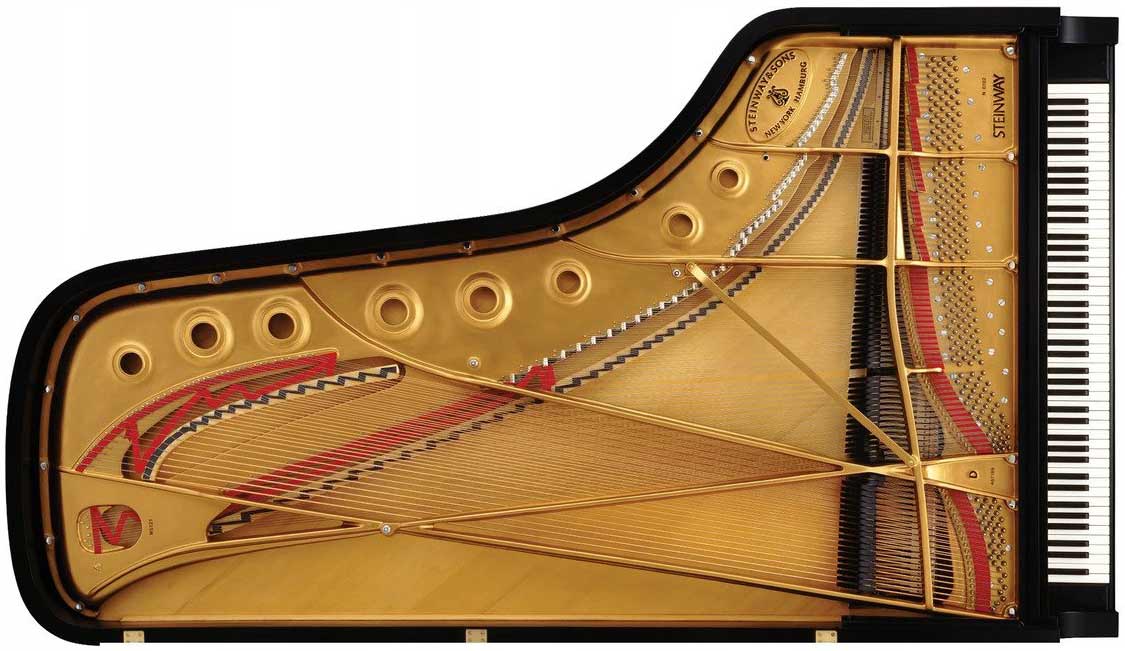 The alternative concert grand sounds are also nice, with the Concert Grand being one of my personal favorites due to its cleaner tone that seems well-suited for accompanying a singer.
Do note that there is no layer mode on either GO:PIANO, so the GO Grand+Str and Pad presets are all you've got.
The piano sounds also have simulated damper resonance for some added realism, which is what the GO:KEYS lacked.
If you're wondering what makes the GO:PIANO superior to other budget keyboards, it's the number of multisamples.
An ideal sampled concert grand would use individual samples for each key, but that requires a lot of space, so most budget keyboards stretch a single sample across the whole keyboard.
The same method is used in the Yamaha NP-32, which is how it ranked high on our lists.
---
Electric Pianos
The Electric Pianos are also great. You get nice sounding reed and tine piano presets, as well as some beautiful FM-based synths, including Roland's classic D50.
A dirty clavinet with a ton of bite is also included if you're more rock-inclined.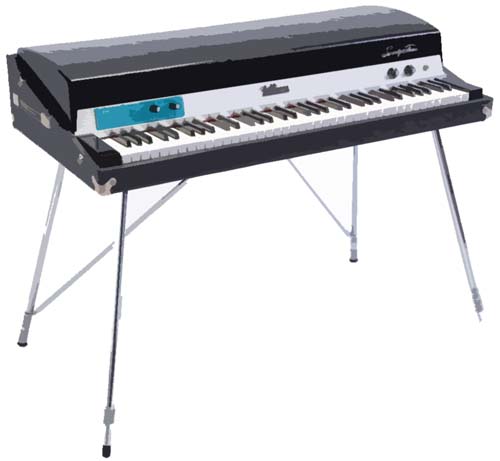 The default Rhodes sound on the GO:PIANO88 is the same as EP preset 01 on the 61-key, and it sounds fine.
I do find myself missing the FM EPs and the clav though, as versatility really takes a hit with the smaller sound selection.
---
Organs
For organs, the 61-key wins handily. It features electric organs with preset rotary speaker speeds, and the lightweight keys make it an absolute joy to play. Glides and licks felt natural on the keybed.
If you want to practice organ parts, the 61-key GO:PIANO has you covered.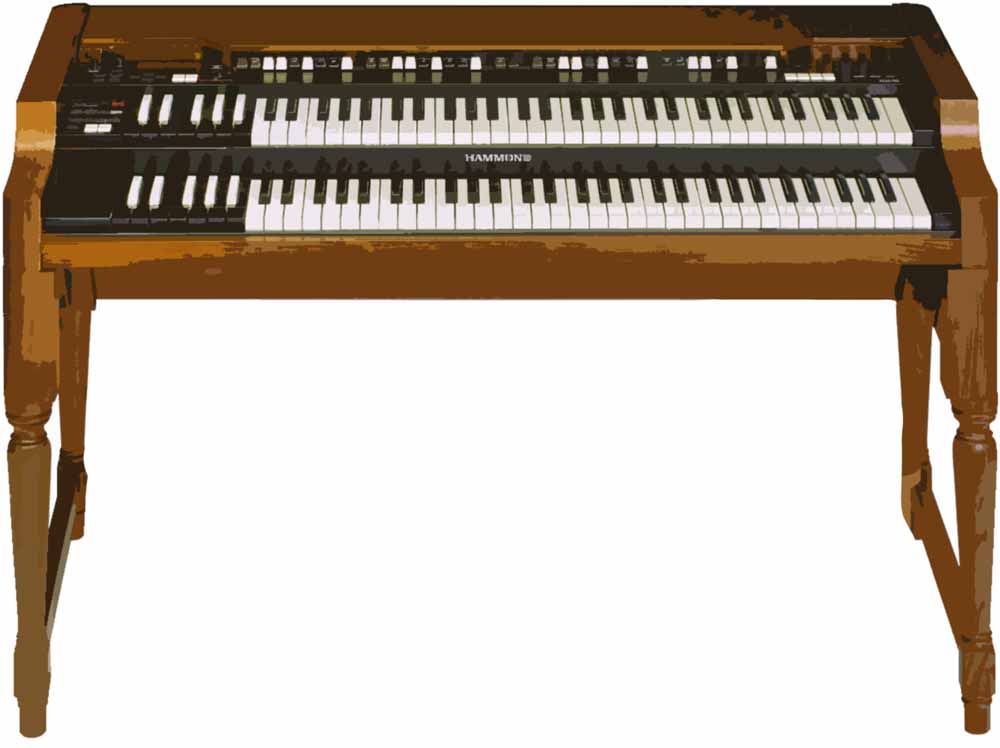 The 88-key version on the other hand, only has the church organ sound. It is well-sampled, but I don't see myself using it over the more conventional drawbar and jazz organs which got cut.
---
Others (61-key only)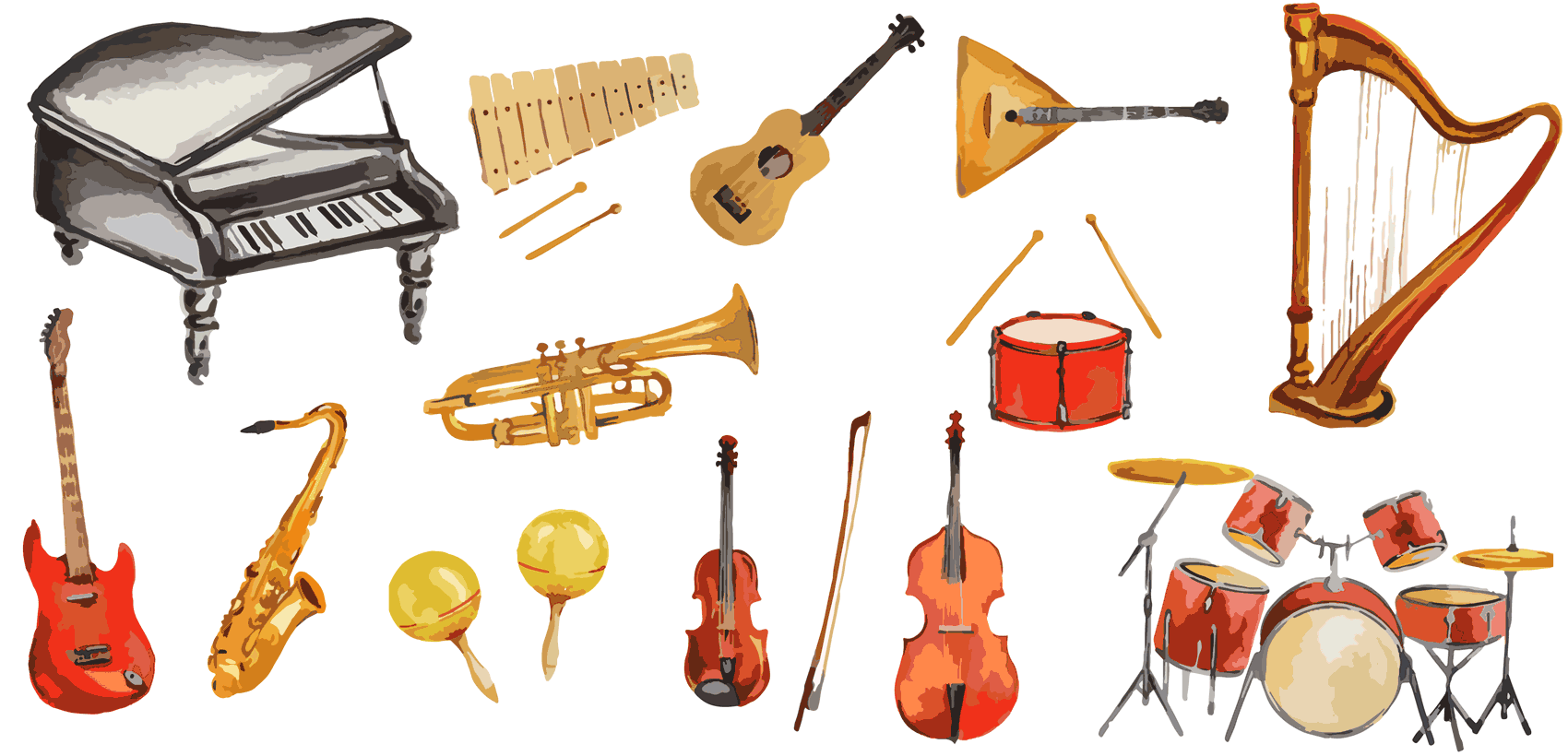 There isn't a consistent theme with this section, but a lot of the sounds here are still worth mentioning.
You get some chord-focused sounds like strings, basses and synthesizers, but you can't make full use of them. There is no split mode, which means no walking bass/electric piano exercises.
Layer mode is also absent, so you'll need to rely on the Piano+Str preset for your ballad needs.
I do have to mention that the drumkits are fun. The springy keys make playing fast hi-hat runs easy, and the included drum samples are also better than the unrealistic drums found on other arranger keyboards.
---
Reverb Effect
Both GO:PIANO variants feature a reverb effect. You can tweak the intensity amount from 0-10. The algorithm is a hall reverb, and it helps give the sound a sense of space. By default, some sounds have the reverb engaged.


---
Speakers
You might be tempted to judge the sounds based on the onboard speakers, but the dual 2.5W speakers on the 61-key GO:PIANO aren't the most flattering.
The speakers fail to recreate the lower frequencies and have an overly heavy emphasis on the treble frequencies.
The speakers are functional if you limit yourself to reasonable volume levels. At higher volume levels, the harsher frequencies are more pronounced. For home-based practice, these speakers are more than workable.
The GO:PIANO88 does take advantage of its larger size, and includes a superior dual 10W speaker setup. As you'd expect, these speakers are a lot better and let the excellent sounds shine through.
While it won't compare to good headphones or amplifiers, it is serviceable, and can even get you through some smaller gigs.
If you want the best representation of your sound, you'll need to use the headphone output. I'd also wholeheartedly recommend using headphones while testing the GO:PIANO out if you aren't convinced by the online sound demos.
---
Polyphony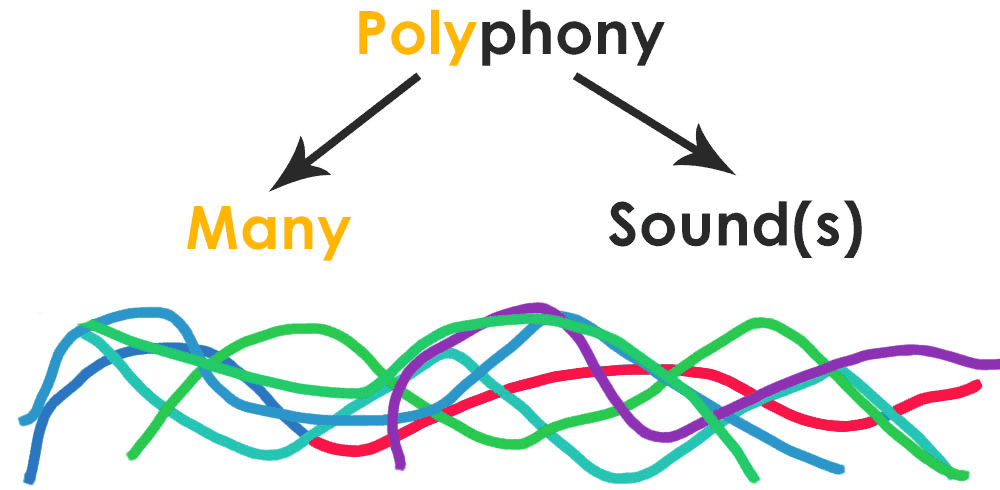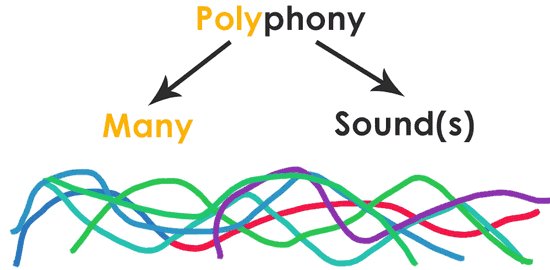 Both GO:PIANO variants have 128-note polyphony. Polyphony measures how many notes you can simultaneously play without having samples be cut off. 128 notes means you're unlikely to ever run out of notes.
This is even more true with the GO:PIANO, which lacks any accompaniment or layering features. Even if you press all 88 keys down simultaneously, you're only triggering 88 samples at a time, which is below the limit.
Features
To GO:PIANO is very bare-bones when it comes to extra features, but as a keyboard geared towards beginner pianists, I'd consider that a positive.
I've been guilty of this in the past, but I found myself procrastinating when I should have been practicing because of the fun accompaniment features and beats on budget arranger keyboards.
Having a stripped down feature set means all you can really do is practice. However, there are omissions, and I'll talk about them as it happens.
---
Modes
Layer mode is present on the GO:PIANO88 only, but it is quite limited due to the limited sound set. The only combination I was interested in is the Piano and Strings combo (a ballad mainstay).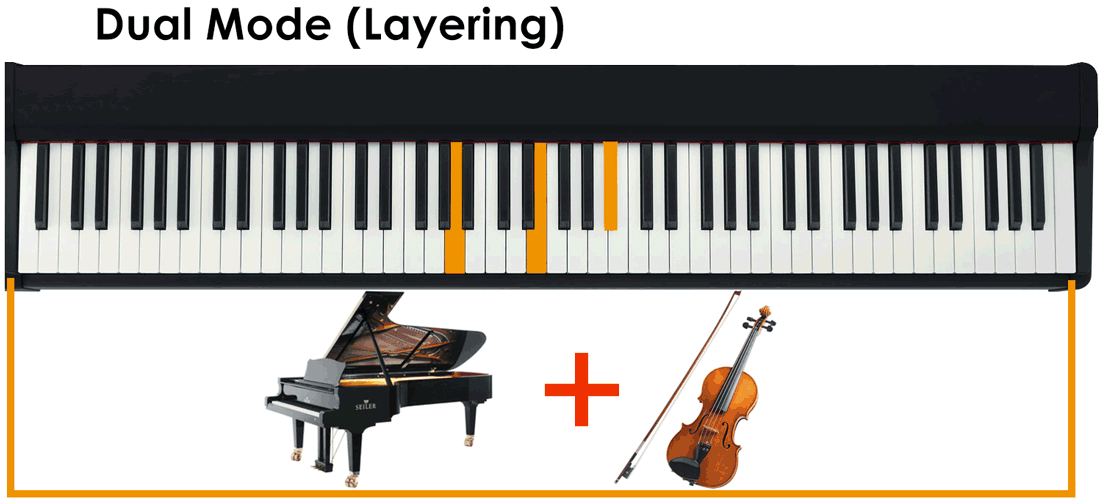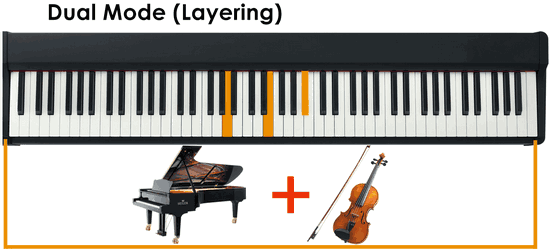 I wished this was included on the 61-key version, but in terms of feature crossover, a Piano+Strings combination preset is included on the 61-key GO:PIANO, so you're not really missing out.
The lack of split mode feels a bit unfortunate. Both the E. Piano and Bass sounds are solid, and I would have loved using them for practice.
A feature specific to the GO:PIANO88 is the Twin Piano mode, which splits the piano into two equal halves with the same octave range.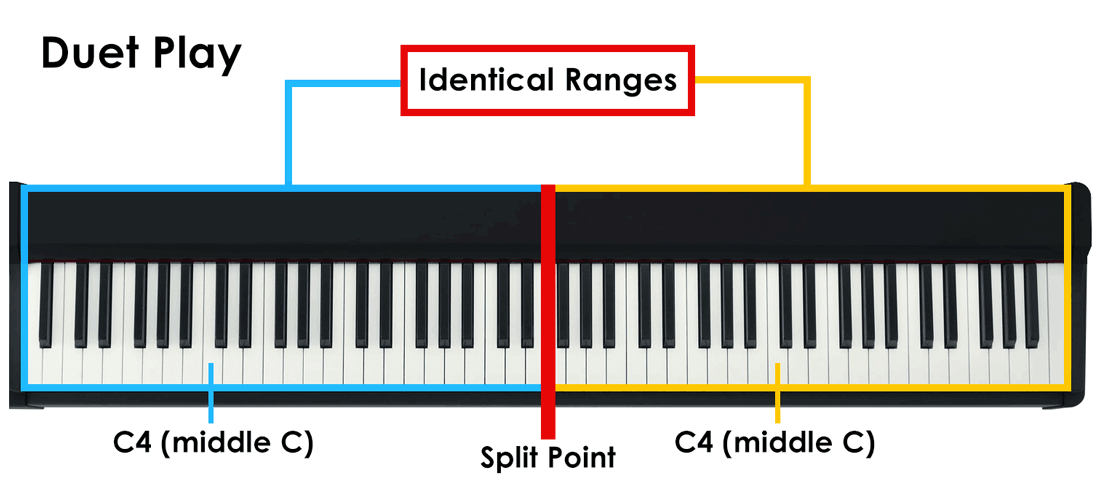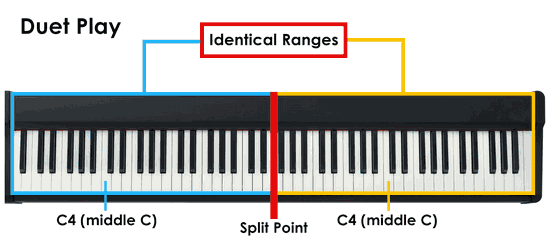 This is designed for teaching, allowing the teacher to sit beside their students for easier demonstrations. While I personally have no use for it, it's nice to see Roland adding in features, as opposed to removing them.
---
Bluetooth Connectivity
Bluetooth allows you to link the GO:PIANO to a smart device. The connection process is simple. You simply trigger pairing mode by pressing a button, and it becomes visible to smart devices.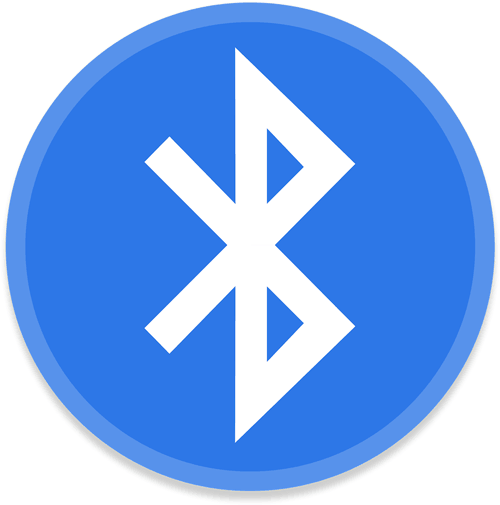 If you have music apps, such as GarageBand on iOS, you can use the GO:PIANO as a MIDI controller, dodging the need for excessive cabling.
Interestingly, you can also use the GO:PIANO as a Bluetooth speaker. I'm not sure how useful this actually is considering the questionable speaker quality, but the option exists if you need it.
To summarize, the GO:PIANO supports both Bluetooth MIDI and Bluetooth audio, which is pretty much as fully fledged as it gets.
---
Piano Partner 2 App
Roland knows that accompaniment features are a must for many beginners, and they've included this functionality through their Piano Partner 2 app, which also doubles as a recording and educational tool.
The app gives you the standard accompaniment options, and it tracks your chords using Bluetooth, playing out the corresponding backing.
Do note that the accompaniment features of the app are not valid replacement for arrangement keyboards in keyboard courses.
I didn't get to test this out, but videos online show that it's fairly well designed. The educational side of the app seems particularly promising, especially if you're a visual learner.
You'll also get access to the 'Remote Controller' feature, which allows you to control the GO:PIANO directly from the device. For example, to select sounds or access the internal songs.
---
Song Recording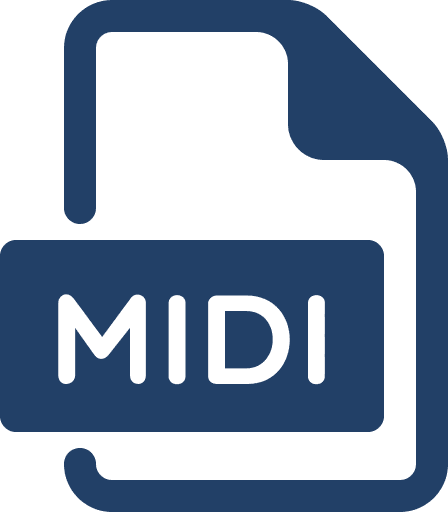 Both GO:PIANO variants have a single-track recorder. It is basic, but it serves its purpose. You can save your songs for playback on your laptops thanks to the General MIDI 2 compatibility.
You can record along to a metronome if so inclined, and it gives you a 2-measure count in. The display on the 61-key GO:PIANO also shows the progress through each measure, which is a nice touch of user-friendliness.
---
Functions
This is a quick list of extra functions available on both GO:PIANO variants.
These include:
TRANSPOSITION. You can either move up or down within a 12 semitone range to adapt to unfamiliar key signatures.
OCTAVE. You can transpose up or down 3 octaves to adapt different voices to different sound registers
METRONOME. You can set up variable time signatures and a tempo of 5-300
MASTER TUNING. The central tuning of the middle A can be modified from 415.3 Hz – 466.2 Hz. The default is 440 Hz
SPEAKERS WITH HEADPHONES. Allows you to define whether or not speakers remain active when headphones are plugged in
Connectivity
Connectivity is a necessary part for any keyboard geared around performances, but even home-use focused keyboards like the Roland GO:PIANO require some essentials.
The 1/4″ Headphone jack lets you practice without using the speakers. If you intend to use external speakers or amplifiers, you'll need to use this jack as well. Just know that you'll need to work with converters.
A 1/8″ Auxiliary In jack (GO:PIANO-61 only) allows you to connect a smartphone or media player to make use of the built-in speakers. If you're someone who doesn't like using Bluetooth due to reliability issues, this is the way to go.
A 1/4″ Pedal jack is where you'll plug in your sustain pedals. On the 61-key version, there's a light on the front panel that lights up to indicate that a pedal is connected, another nice touch of good design.
Finally, there's a USB type B port, which serves as a USB-to-Host connection. This jack lets you control computer software using the GO:PIANO, essentially acting as a USB MIDI port.
Note that the GO:PIANO88 has a full-sized USB type B port, while the GO:PIANO61 comes with a USB micro-B port, so choose your adapters accordingly.
The connectivity options here serve their purpose, though I do wish Roland added in some extra ports, such as stereo TS outputs, which would make the GO:PIANO a perfect gigging companion for traveling musicians.
Regardless, for home-based use, all you need is readily available.
Accessories
The 61-key GO:PIANO only comes with a music stand, an AC adapter and the user manual, so we'll list a few extra purchases you need to complete the package.
On the other hand, the 88-key variant includes a damper pedal in addition to the above. While it is a basic footswitch pedal, it is still better than the nothing from the 61-key variant.
---
Pedal
Roland recommends you get their DP-series of pedals as a separate purchase, and I concur.
Even if you got the 88-key GO:PIANO, a footswitch pedal isn't ideal, especially if you intend on transferring your skills to actual pianos.
If you want a damper pedal that is shaped like a real pedal, our general recommendation is the Nektar NP-2, which is one of the cheapest options available online and is very well-built for the price.
---
Stand
Roland has the matching KS-12 keyboard stand for the GO:PIANO, but it isn't cheap and defeats the point of getting a budget piano in the first place.
Don't get me wrong, it is a very well-built stand, but it isn't worth the price. Instead, here are a few alternative X- and Y-stands that work universally.
---
Headphones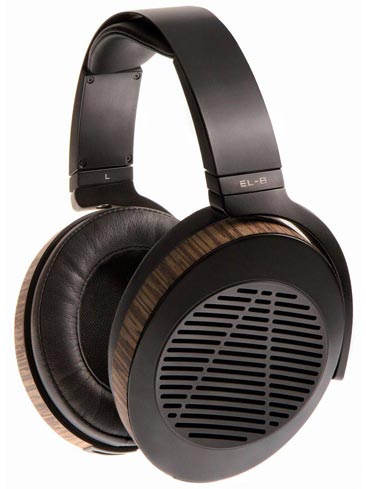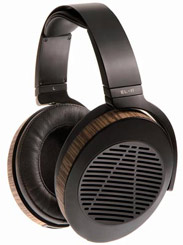 Headphones come in very handy when you want to practice in private, focusing solely on your playing and not disturbing others nearby.
Moreover, a good pair of headphones will provide a clearer and more detailed sound compared to the onboard speakers.
Check out this guide to learn how to choose the best-sounding headphones for your keyboard.
Summary
61-key GO:PIANO
Pros
Great sounds
Full-size keys
Friendly user interface
Very portable
Bluetooth connectivity.
Cons
Keys are a bit light
Build-quality isn't amazing
No Split and Layer mode
---
I really like the 61-key Roland GO:PIANO. While it isn't perfect, it feels like Roland worked within the limits to maximize what they could offer.
While I had my gripes about the build quality, I'm willing to accept a less sturdy instrument as long as it's well designed.
The 61-key GO:PIANO ticks all those boxes. While the plastic feels cheap, the included sounds are impressive. Combined with the solid keys, you're getting quite a lot of bang for your buck. As a reminder, these sounds are derived from the JUNO-DS, which is popular for a reason.
Nothing will beat a dedicated digital piano, but the GO:PIANO still has its worth. It sounds better than most keyboards around its price bracket, and the keys are above average. As long as a keyboard inspires you to practice, it's a purchase that's well worth it.
In terms of alternatives, I'd say the Yamaha NP-32 wins out just slightly. While the GO:PIANO has the better sounds, the NP-32 manages to fly just under the $300 price bracket, which makes it one of the best options for beginners who want something without the arrangement features and fluff.
However, if you're looking for a keyboard that you can take on road trips, the GO:PIANO is worth considering. I can see people using this as a tool to stay in practice, perhaps even as a scratchpad for ideas.
Check the availability and current price of the Roland GO:PIANO-61 in your region:
---
88-key GO:PIANO
Pros
88 full-sized keys
Layer mode included
Good sounds
Cons
Severely reduced sound library (only 4 sounds)
Worse user interface
---
On the flipside, the GO:PIANO88 feels rushed. Roland could have just taken the 61-key version, and used the exact same internals, and expanded the keyboard length.
Instead, Roland stripped away 36 sounds, used a worse control scheme, and ultimately just made an instrument that feels inferior in nearly every way to its predecessor.
To be fair, GO:PIANO88 stands on its own merits as an 88 key budget keyboard. The keys are decent, and the 4 included sounds are generally quite good.
However, I cannot in good faith recommend the GO:PIANO88, knowing that it's a worse instrument than the 61-key variant in nearly every way, especially since it costs more.
If you really need 88 keys, I would recommend looking into the Roland FP-10. Roland's FP-line is well-liked for their price to performance ratio, and the FP-10 is the most budget-friendly option available.
While stocks are out at the time of writing, it does usually go for about $100 more than the GO:PIANO88.
For the price, you're getting more sounds and a better built instrument, but the main draw here is Roland's PHA-4 Standard keybed, which is one of our favorite hammer-actions for beginners.
While the FP-10 isn't without its flaws, it is easily the superior instrument, and it should definitely be placed under consideration.
Check the availability and current price of the Roland GO:PIANO in your region: