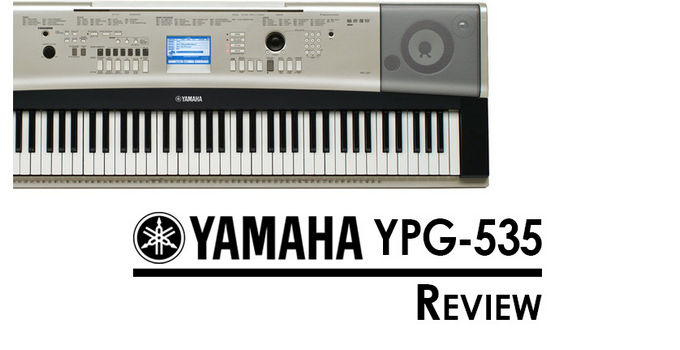 Today, we'll be taking a closer look at a portable and very versatile keyboard, the Yamaha YPG-535.
Although the YPG-535 was released a long time ago, it remains one of the most popular 88-key keyboards in its price range.
The piano is the older brother of the Yamaha YPG-235 (76 keys), which is basically the same keyboard but has 1 octave fewer keys and hence a more compact case and a more affordable price.
Being a part of Yamaha's "Portable Grand" line, the YPG-535 promises a portable design, a variety of piano-centric features and realistic "Grand piano" sound.
But just like any keyboard, the YPG-535 also has its weaknesses.
Read on to find out what we like and dislike about the keyboard, who would benefit from it and who would be better off with something else.
Yamaha YPG-535 Specs
88-key semi-weighted keyboard
Graded Soft Touch action
Touch Sensitivity (3 types)
Display: 320 x 240 LCD (+ score/lyrics display function)
Sound: AWM stereo sampling
32-note polyphony
500 built-in sounds (127 panel, 12 Drum Kits, 361 XGlite)
160 preset styles
30 preset songs (+ 5 User Songs + 70 Accessory CD-ROM songs)
Modes: Split, Dual
Effects – Reverb: 9 types, Chorus: 4 types, Harmony: 26 types
Lesson Function: Yamaha Education Suite
6-track MIDI recorder (5 songs)
Metronome, Transpose, Fine-tuning
Speakers: 6W + 6W (12cm x 2 + 5cm x 2)
Connections: USB to Host, USB to Device, Headphone jack, Sustain Pedal jack
134 x 42.2 x 14.5 cm (52.7" x 16.6" x 5.7")
11 kg (24 lbs); with the stand – 17 kg (37.5 lbs)
Check the availability and current price of the Yamaha YPG-535 in your region:
Design
The YPG-535 is a fairly portable keyboard that comes with built-in speakers and a matching stand.
The keyboard is a great choice for someone who lives in a small apartment or in a dorm room where there is not much space. With that said, I wouldn't call the YPG-535 super portable.
There are much more compact keyboards out there, but usually, they don't have nearly as many sounds and features as the YPG-535.
The keyboard is 52.75" (53.3" with the stand) wide, which is pretty standard for all 88-key instrument.
The depth of the keyboard is 16.6" (19.1" with the stand), and this is where most of its competitors have a little advantage.
The YPG-535 is not very heavy and weighs only 24 lbs; the stand adds another 13 lbs to the weight.
Take a look at the table below to quickly compare the YPG-535's size to some other popular digital pianos:
The keyboard comes with a sturdy matching stand, which is a well-built black unit that will securely hold the keyboard in place and keep it from wiggling around. So there's no need to spend extra money and time on buying a stand.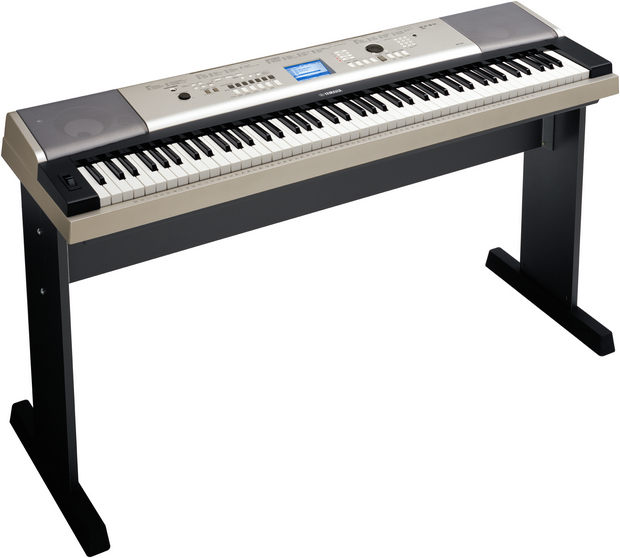 The assembly process is fairly easy for one person to handle. All you need is a screwdriver and 15-20 minutes to fasten the stand to the keyboard.
The YPG-535 is a popular choice to gig with. So if you plan to move the keyboard around a lot, you'd probably want a more portable X-type stand, which can be quickly detached from the keyboard (no screwdrivers required) and easily transported.
If you feel the full-size keyboard (88 keys) is too bulky, you may want to consider the Yamaha YPG-235 , which has very similar to the YPG-535 functionality but 1 octave fewer keys (76 keys).
And since the YPG-235 can operate on batteries, it would be a more suitable solution for playing on the go.
Unlike its smaller brother, the YPG-535 doesn't have a compartment for batteries and can only operate on AC power.
The control panel seems a bit overwhelming at first with more than 40 buttons and other control elements. There is a dedicated button for almost every function and setting available on the YPG-535.
At the same time, if you just want to play the piano, you can hit the "Portable Grand" button and play the Grand Piano tone across the entire keyboard (all the additional modes and settings will be turned off), which is very convenient.
Another great feature of the YPG-535 is a monochrome display (320 x 240).
Not only does it make it much easier to navigate the instrument but also allows you to take full advantage of educational features available on the keyboard, such as Music Notation Display and Yamaha Educational Suite.
Yamaha YPG-535 is available in only one color called Gold Champaign.
I like the color, it looks unusual and makes a nice contrast with the black lining around the keybed. Moreover, the dust and finger marks aren't as noticeable as on a black finish.
Keyboard
Yamaha YPG-535 has a full range of 88 keys, which are the same size of acoustic piano keys.
As for the mechanism, the model features Graded Soft Touch (GST) action keyboard. It's Yamaha's most affordable keyboard action, which doesn't replicate the hammer action found on an acoustic piano.
The GST provides semi-weighted action where each key has a spring mechanism underneath, which adds a certain amount of resistance to it.
The action definitely feels better than those cheap entry-level keyboards, where the keys aren't weighted at all. But don't expect the GST action to feel as authentic and heavy as an acoustic piano keyboard.
If you're looking for an instrument that would mimic the feel of an acoustic piano I'd recommend considering keyboards with fully weighted hammer action.
At the same time, the GST also mimics some essential qualities of an acoustic piano action.
"Graded" implies that the keys on the low end feel heavier than the keys on the high end just like on a real piano.

The keyboard is also touch-sensitive, which means the harder you play the keys, the louder the sound.
The level of touch sensitivity can be adjusted to match your playing style. There are 3 preset settings to choose from.
Unfortunately, the YPG-535's semi-weighted action doesn't offer much control over dynamics compared to fully weighted actions.
The keys of the YPG-535 are made from plastic like most of the keyboards in this price range.
The GST doesn't offer synthetic Ivory & Ebony keytops found on some higher-end models.
Another disadvantage of the GST action is that makes "clicking" noises audible when you play at a low-to-medium volume.
In fact, any keyboard, including an acoustic one, produces some amount of noise, we just can't hear it because the sound is too loud.
Still, the YPG-535's keys tend to be a little bit noisier than its competitors with fully weighted actions, such as Yamaha's Graded Hammer Standard and Casio's Tri-sensor Scaled Hammer Action II.
The keys on the YPG-535 don't light up like on the Yamaha EZ-220 and some other entry-level keyboards.
Sound
The YPG-535 uses Yamaha's proprietary AWM stereo sampling technology, which is also found in the Yamaha P-45 digital piano.
So the YPG-535's piano sound is the actual sound of an acoustic piano recorded at different volume levels (multi-layering) so that an appropriate sound is triggered according to the force with which a key is struck.
Below you can listen to the keyboard's Grand Piano sound. It's actually the YPG-235 (the 76-key version of the YPG-535), but they sound sound the same.
Not just piano, the number of instrument sounds in the YPG-535 is pretty impressive. There are 500 internal sounds available for you to play (127 panel accessible sounds + 12 drum/SFX kits + 361 XGlite additional sounds).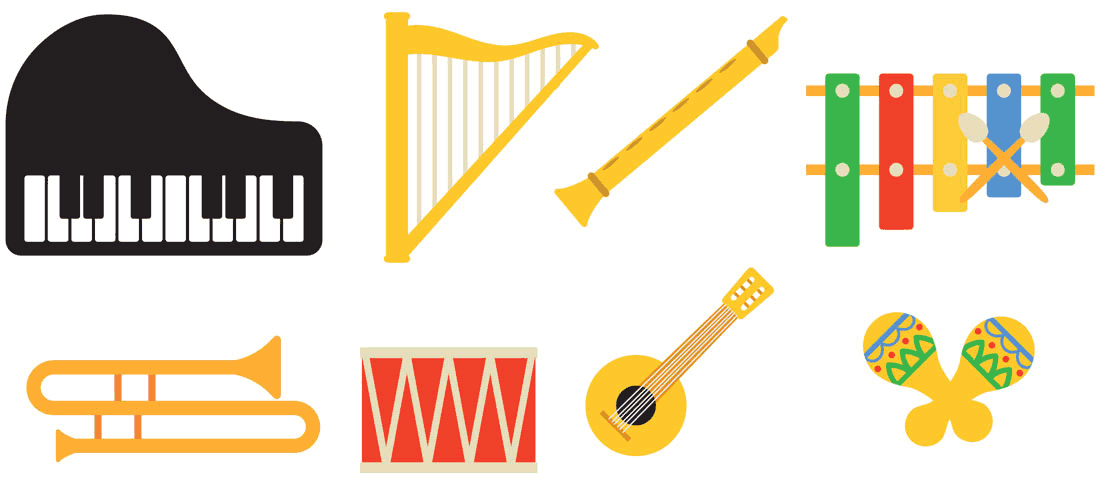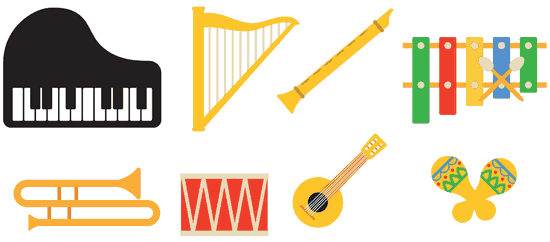 The 10 drum kits are the sounds of drum and percussion instruments. Each key press will give you the sound of a different drum/percussion instrument.
The 2 SFX kits are the mix of interesting and funny sounds like the sound of lighting, running water, dog barking, and other unusual sounds.
The rest 361 XGlite sounds are additional sounds, and some of them overlap with the panel sounds. Still, you'll be able to find some unique and interesting sounds there.
It's really amazing to have that many sounds in just one instrument. You'll also be able to create new sounds by layering the existing ones (see "Features" section).
You can also customize the sound by adding various effects available on the keyboard:
9 types of reverb (will make the sound bigger as if you were playing in a big hall, stage, room, etc.).
4 types of chorus (will make the sound richer and thicker, creating an effect as if several instruments were playing simultaneously).
26 types of harmony (you playing will be harmonized with additional notes, creating full chords).
Yamaha YPG-535 comes with a pitch bend wheel, which allows you adjust the pitch of the notes being sounded. Using the pitch bend, you can reproduce various effects, such as guitar vibrato, choking, etc.
The master equalizer settings (EQ) will allow you to tailor the sound depending on what reproduction system you're using, the keyboard's internal speakers, an external speaker system or headphones.
---
Polyphony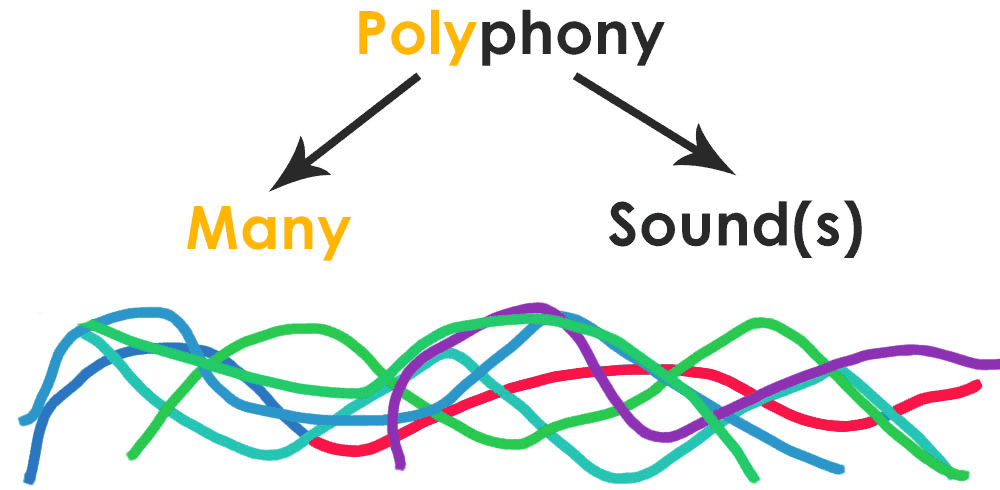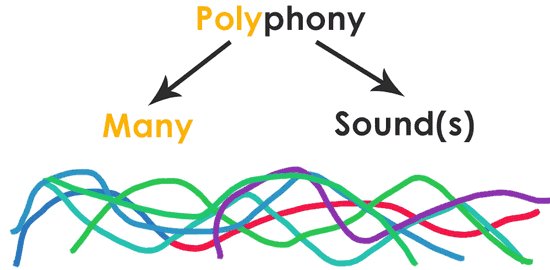 The YPG-535 has 32-note polyphony, and this is probably the main disadvantage of this keyboard.
It's especially disappointing because the keyboard offers lots of features and sounds for music-making, and due to the 32-note polyphony there will be lots of limitations.
For example, when you're playing complex classical pieces or layering two sounds (Dual Mode), you may quickly start to run out memory, and the earliest played notes will start dropping out.
And even though, 32-note polyphony would be enough for a beginner who is not going to play advanced classical pieces anyway, for more experienced players it's preferable to have at least 64 notes of polyphony, and ideally 128 notes.
---
Speakers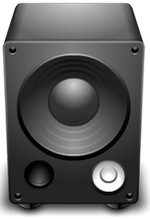 The keyboard is equipped with 2-Way Speaker System (12cm x 2 + 3cm x 2), which means the sound spectrum is divided into 2 parts and played via the corresponding speaker units to provide powerful bass and clear treble.
The speakers deliver full and well-balanced sound in both high and low register. Moreover, the front facing design of the speakers makes the sound clearer and more open.
The total power output from the speakers is 12W (6W + 6W). The sound is loud enough to fill a relatively small room.
For a live performance (even a small one) you'd probably need an external amplifier/PA to get a more powerful sound.
Features
Yamaha YPG-535 offers plenty of features for both beginners and experienced players making it impossible to ever get bored with the instrument.
Modes
Dual Mode allows you to layer two different instrument sounds so that whenever you press a key, they sound together creating a more complex sound.
And considering the YPG-535 has 500 built-in instrument sounds, it's just amazing how many new and interesting sound combinations you can create using this mode.
For example, you can layer a piano sound with strings or an electric piano with an organ and so on.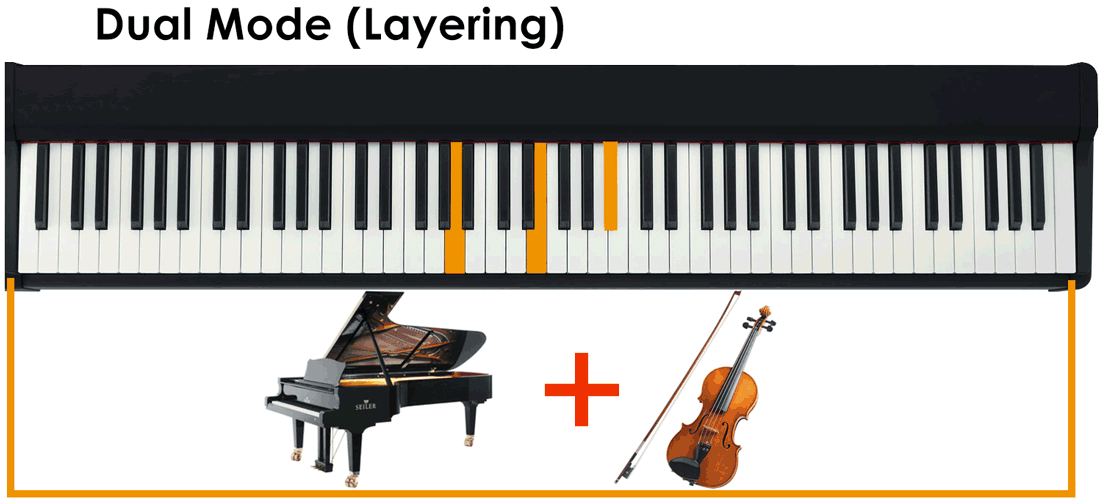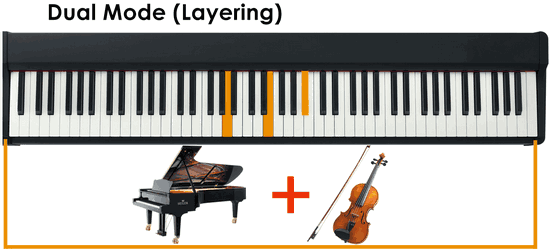 Split Mode will split the keyboard into two parts allowing you to play a different instrument sound with your right and left hand.
The split point (where the keyboard is divided) can be changed from the standard F#2 to any other key.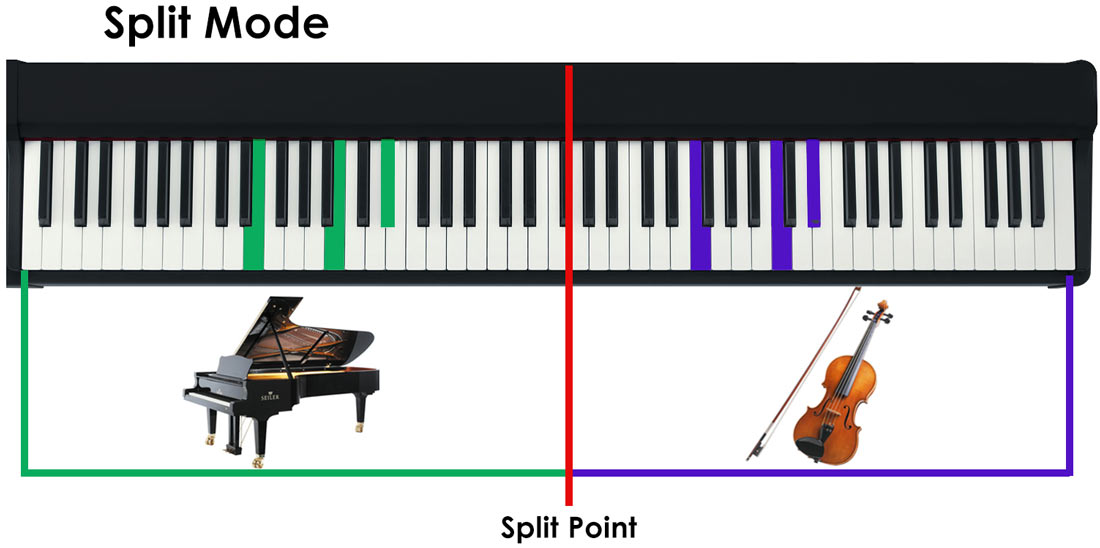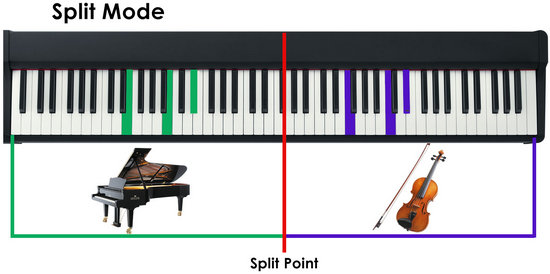 ---
Learning Features
The YPG-535 has 30 internal songs (+70 on CD-ROM), which you can play back, and learn how to play each song using the Lesson Mode and the Performance Assistant feature.
Moreover, the keyboard is capable of showing the scores of the songs and the lyrics if a song contains lyrics data.
Yamaha Education Suite (Y.E.S) allows you to use internal songs for left-hand, right-hand, or both-hand lessons.
But not just internal songs, there are tons of songs in MIDI (SMF format 0) available on the Internet, which you can download to your computer and then transfer to the YPG-535's internal memory to use them the same way as internal songs (lessons, performance assistant, etc.)
There are 3 types of lessons the Y.E.S offers.
First, you select what part of the song you want to practice (left, right or both hands). For example, if you select the left-hand part, the right-hand part will be played automatically and vice versa.
Lesson 1  is called "Waiting". The song will wait until you play the right note shown on the display. By the way, you don't even need to know how to read music, because the display will show you (on the virtual on-screen keyboard) the exact keys you need to play.
Lesson 2  is called "Your tempo". The tempo of the playback will change according to the speed of your playing.
The melody will slow down when you play wrong notes and gradually return to the original tempo when you play the correct ones, which allows you to practice at your own speed.
Lesson 3  is called "Minus one ". This type of lesson allows you to choose the part you want to practice (left-hand/right-hand) and play only that part while the other part will be played automatically at the normal tempo.
Performance Assistant is another great feature for beginner players that you can use with the YPG-535's built-in songs.
Even if it's the first time you're playing the keyboard, and you're making a lot of mistakes, the PA will fix the wrong notes making you sound like a pro.
You can choose out of 4 types of performance assistant depending on what section you need help with (cords, melody or both).
I wouldn't say it's an extremely useful feature that you'd use every day, but it's great fun for beginners and a good example of how you can actually play if you practice hard.
---
Recording and Playback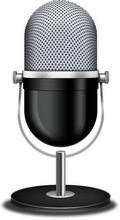 The YPG-535 has a 6-track MIDI recorder, which allows you to record up to 5 User Songs and store them in the flash memory of the instrument.
You can then convert the recordings to SMF format and save them to a USB flash drive.
For each song, you can record up to 6 tracks and then play them all together as one song. It will allow you to create complex multi-layered recordings with several instrument parts, rhythms, and effects.
It's also very convenient that you can listen to the playback of the recorded tracks while you're recording the next one.
Since we're recording in MIDI (not audio data), we can change the tempo, instrument sound, add effects and even correct/add new notes after the recording is finished.
---
Other Functions
You can enrich your performance using the auto accompaniment function.
The YPG-535 offers 160 different accompaniment styles that will accompany you performance with multiple instruments as if you were playing in a real band or orchestra.
The accompaniment (rhythm + bass + chords) changes according to the notes you play with your left hand (chords or even single notes if you don't full cords).
In other words, you manage the "band" with your left hand and play the main melody with your right hand.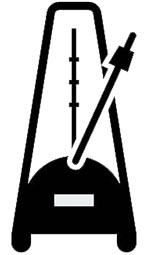 The keyboard is equipped with a metronome, which is a great tool to practice your rhythm and time-keeping.
You can adjust the metronome volume, tempo, the number of beats per measure and the length of each beat (time signature).
Even though the YPG-535, like any keyboard, doesn't need to be tuned, it provides two functions to adjust the pitch to fit your needs.
The first one is called the Transpose function, which will allow you to raise or lower the pitch of the entire keyboard in semitone increments.
For example, you can use transposing to facilitate playing pieces written in difficult keys or to better fit a singer's range or when you need to play a song in a different key without actually learning it in a new key.
The tuning function will allow you to adjust the pitch in 1-cent steps (100 cents = 1 semitone), which you can use to precisely match the pitch of the YPG-535 to that of another instrument.
Connectivity
The Yamaha YPG-535 comes with 5 ports used to connect the piano to different kinds of external devices. All of them are located on the rear panel of the instrument.

Phone jack. This ¼" jack is used to plug in a set of headphones. Once you do, the speakers will automatically shut off so no one can hear you play except you.
This jack can also be used as a Line Output to connect the YPG-535 to an external amplifier or speakers since the YPG-535 doesn't have dedicated Line Out jacks.
USB to Host. The YPG-535 doesn't have MIDI In/Out ports. However, you can still transfer MIDI data to your computer using the USB type B port.
To connect the keyboard to a computer you'll need an A to B USB cable, which doesn't come with the keyboard, but can be purchased at any electronics store for less than 5 bucks.
You will also need to install a USB-MIDI driver that you'll find on the CD coming with the keyboard, or you can download it from Yamaha's website.
Once you've connected the YPG-535 to a computer, you'll be able to effectively use the keyboard as a MIDI controller.
There is a wide range of music apps and teaching software (e.g. GarageBand, FlowKey, MuseScore, etc.) that will expand the YPG-535's capabilities in terms of music composing, recording, learning, notation creation and so on.
USB to Device. This port can be used to connect a USB flash drive directly to the keyboard for exchanging MIDI files.
For example, you can load songs (SMF format 0/1) downloaded from the Internet into the piano and use them with Education Suite, Performance assistant, etc.
Conversely, you can transfer songs recorded with the piano's recorded to a USB Flash drive.
Sustain Pedal jack. This jack is used for connecting the sustain pedal. It can be either the included FC5 footswitch or any other sustain pedal with a 1/4" plug.
Accessories
Stand
The YPG-535 comes with a nice matching stand, so you don't have to buy it additionally.
However, if you're going to use the keyboard for gigs or take it on the road, the included stand can be too bulky for this.
Moreover, the stand adds additional 13 lbs to the weight of the keyboard, which is okay for home use (the heavier, the sturdier), but not very practical for on-the-go musicians.
So if you need something more portable, take a look at X-type stands, which are often collapsible/adjustable and therefore much more gig-friendly.
Here are a few great X-type stands for the YPG-535:
---
Sustain Pedal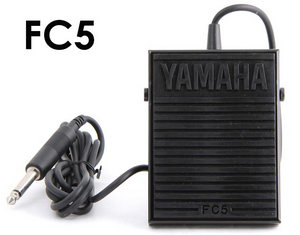 The keyboard comes with the Yamaha FC5 sustain pedal. It's a plastic box-like pedal that comes with most of the Yamaha keyboards and unfortunately, doesn't offer much realism and control (on/off only).
While the pedal would be sufficient for a beginner, more experienced players would probably want something more substantial.
The M-Audio SP-2 would be an affordable and much more realistic alternative to the FC5.
The SP-2 is high-quality sustain pedal with a sturdy metal construction, which feels and looks very similar to a real piano pedal.
---
Bag
If you're going to use the keyboard for performing outside the home, you'd want to consider buying a gig bag to protect the instrument during transportations.
For its 88-key keyboards, Yamaha offers the Artiste Series Keyboard Bag , which fits the YPG-535 perfectly and will make transportation much easier.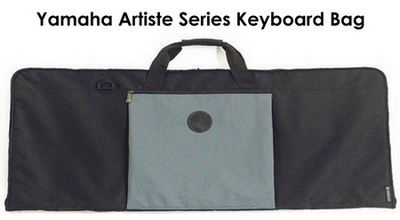 ---
Headphones
Headphones come in very handy when you want to practice in private, focusing solely on your playing and not disturbing others nearby.
Moreover, a good pair of headphones will provide a clearer and more detailed sound compared to the onboard speakers.
Check out this guide to learn how to choose the best-sounding headphones for your digital piano.

Summary
Before deciding whether to buy the YPG-535 or not, I'd like you to consider two important things.
First, the instrument has semi-weighted spring-action keyboard. Even though it adds some weight to the keys, it doesn't come even close to the feel of a real piano action.
So for those who mainly need a keyboard for recreational piano playing or learning, I'd recommend a keyboard with a fully weighted key action, which feels much closer to the real thing.
Moreover, the hammer action keyboard is crucial for developing proper finger strength and technique and required by most of the piano teachers.
Secondly, the YPG-535 has 32-note polyphony, which is quite limiting, especially for more advanced players who are going to play complex classical pieces, create multi-track recordings consisting of several instrument parts and so on.
If the things I mentioned above don't bother you, you'll definitely love this keyboard.
The Yamaha YPG-535 remains one of the most popular keyboards among beginners and has gathered hundreds of positive reviews over the years.
The keyboard has a full range of 88 graded and velocity-sensitive keys, 500 built-in sounds and lots of great features for learning and music making.
In particular, the instrument offers several types of lessons that will teach you to play each of the 30 internal songs (more can be downloaded from the Internet).
The display is capable of showing music scores, lyrics and even the keys you need to press. You can always enrich your performance using hundreds of accompaniment styles, rhythms, and effects available on the instrument.
It's hard to ever get bored with the YPG-535, whether you're a kid or a grandparent, a newbie or a pro. Without any doubts, you get an amazing value for the money.
However, since the YPG-535 has some major drawbacks I mentioned above, you'd probably want to consider some other keyboards in this price range that don't have such flaws.
Check the availability and current price of the Yamaha YPG-535 in your region:
Alternatives
There are 4 keyboards that you might want to consider as an alternative to the YPG-535 .
The first one is its smaller 76-key brother, the YPG-235.
And the other 3 keyboards are, the Yamaha P-45, the Casio PX-160 and the Yamaha DGX-660. Compared to the YPG Series Keyboards, these pianos offer much more realistic experience for piano playing.
All the 3 pianos have 88 hammer action keys and a better quality piano sound. Therefore, they're more suitable for those who focuses on piano playing rather than music making or entertainment.
However, if you want both realistic piano experience and enough features for music creation and entertainment, there is the DGX-660, which aims to combine all 3 areas and actually does it very well. Read on to learn more.
---
Yamaha YPG-535 vs  Yamaha YPG-235 (Full Review)
Being a little brother of the YPG-535, the YPG-235 has inherited almost the same functionality but comes with 1 octave fewer keys (76 keys).
And while it has 12 fewer keys than an acoustic piano, it's not as limiting as keyboards with 61 keys.
The reason I list this keyboard as the first alternative is that it's half the price of the YPG-535, being very similar to it.
Compared to its big brother the YPG-235 doesn't offer the USB to Device port (for connecting a Flash Drive), doesn't come with a stand and isn't capable of showing the scores and lyrics of songs due to the smaller display.
As for the rest, it has pretty much the same amount of features, instrument sounds, styles, rhythms, internal songs, etc.
Unlike its 88-key brother, the YPG-235 has a compartment for batteries, which makes it much more mobile and allows you to use the keyboard in places where there is no AC power available (outdoors).
I think the YPG-235 would be a perfect choice for those who haven't yet decided whether they're serious about music and just want to get a taste of how it's like to play keyboard without spending too much money yet getting enough features to stay engaged and interested.
---
Yamaha YPG-535 vs  Yamaha P-45 (Full Review)
The P-45 is Yamaha's entry-level digital piano, which is slightly cheaper than the YPG-535 but offers more value in terms of piano-playing.
The instrument is made to be very straightforward and portable, which is another reason why it's so popular among beginners.
It's equipped with the Graded Hammer Standard action (the same as in the P-115 model) with fully weighted keys, which beats the YPG-535's spring mechanism.
The P-45 uses the same AMW Stereo Sampling as the YPG-535 but has only 10 built-in sounds.
At the same time, it has twice as many notes of polyphony as the YPG-535 (64 vs 32), which allows for much richer and fuller piano sound.
Of course, it's hard to compare the P-45's features to what the YPG-535 offers, but for piano playing, you'd definitely be better off with the P-45 and its hammer action keyboard and 64-note polyphony.
---
Yamaha YPG-535 vs  Casio PX-160 (Full Review)
The PX-160 is Casio's most popular portable digital piano, which also happens to have the same price tag as the YPG-535.
The main advantage of the PX-160 is that it provides a much more realistic piano playing experience than the YPG-535.
First of all, the PX-160 is equipped with Tri-Sensor Scaled Hammer Action II with simulated Ivory & Ebony keys, which feels very authentic and close to an acoustic piano action.
Casio's action will also provide a wider dynamic range allowing you to play with more expression from the softest pianissimo to the loudest fortissimo.
Secondly, the piano features Casio's proprietary Multi-dimensional Morphing AiR sound source, which offers 18 high-quality sounds, including 5 different piano tones.
The AiR sound engine simulates the finest details of an acoustic piano sound, which makes the sound much more natural and acoustic-like.
The PX-160 doesn't offer hundreds of sounds, styles, or special learning features, but still can offer a handful of great features such as Dual and Duo Modes, a 2-track MIDI recorder, 60 built-in songs and some others.
The piano has 128 notes of polyphony, which is going to be much more satisfying for a pianist than the 32-note polyphony of the YPG-535.
I'd definitely recommend the Casio PX-160 over the YGP-535 if primarily you need a keyboard that would feel and sound as close as possible to an acoustic piano.
---
Yamaha YPG-535 vs  Yamaha DGX-660 (Full Review)
Even though the DGX-660 is a few hundred dollars more expensive than the YPG-535, I decided to include it in this list, because it's somewhat a unique keyboard.
The DGX-660 is similar but at the same time very different from the YPG-535. Let's start with similarities.
Just like the YGP-535, the DGX-660 is an 88-key keyboard that offers a whole world of capabilities for playing, learning, music production and just for fun.
The piano has 554 built-in instrument sounds, tons of effects, more than 200 of accompaniment styles, 100 preset songs, 6-track MIDI recorder, and even an audio recorder.
The DGX-660 is also equipped with all kinds of ports and jacks for connecting to external devices. It has all the ports the YPG-535 has, plus the Microphone jack and Audio in jack (for playing music from your smart devices through the DGX-660's speakers).
Just like the YPG-535, the DGX-660 comes with an LCD screen and a matching stand.
The main difference is that in addition to all that the DGX-660 has the GHS (Graded Hammer Standard) action, the superior quality sound delivered by the Pure CF sound engine and  192-note polyphony.
And just these 3 things set the DGX-660 apart from the YPG-535, making it a very versatile instrument perfect not only for music-making, learning, and entertainment but also for realistic and enjoyable piano playing.