Buying a piano bench can easily become an afterthought when you shop for a piano. Technically, you can sit on anything (a desk chair, a picnic table, a child's stool) as long as you can reach the keys.
But a high-quality bench makes a real difference when you're learning how to play.
Now, no two pianists are alike. In this guide, we'll look at why it's important to use a good piano bench, and then we'll look at what makes a good piano bench for you.
The Importance of a Good Piano Bench
First, understand that a piano bench isn't just there to keep you in the right place. It's also there to make your playing better.
---
How Piano Benches Affect Your Playing
Playing piano is a physical activity. Yes, we piano players sit down, and we're not guitarists running around a stage, but we still move a whole lot!
For expressive, dynamic playing across treble and bass, at the very least, you need to sit on something without armrests. This will allow your upper body space to maneuver and hit those high and low notes.
Piano practice sessions can also get long, so comfort is key. The comfier you are, the more you'll want to practice! Finally, a good bench will allow you to pedal comfortably. And if you're a synth player, there are other controls you need easy access to too.
---
Piano Benches and Posture
Good posture is essential. And the earlier you cement those good habits, the better.
Good posture habits also foster better technique. Faster playing and good articulation come from wrists that aren't drooping and hands that can comfortably reach the keyboard.
Here are some key piano posture points to remember:
Feet flat on the floor
Shoulders and upper arms relaxed
Arms parallel to the floor
Wrists slightly raised, not drooping
Back straight — don't hunch (tuck in your core!)
Everything (keyboard, pedals, sheet music) should feel easily within reach
Keep these things in mind as you test out piano benches to find your perfect fit.
Types of Piano Benches
If you're shopping for piano benches, you'll find a very large variety and many price points.
While there's no official way to categorize piano benches, we've divided benches into these groups according to design and use.
---
Traditional vs. Modern Benches
One of the first things you should decide is whether to buy a traditional or modern designed bench. Most benches fit in one of these categories, and each style has its own advantages and disadvantages.
Traditional benches will definitely fit better, visually, with an acoustic piano. They're also sturdy, comfortable (many come with leather or faux-leather tops), and they often have room for storage. The downside is they can be very expensive.
Traditional (Pros)
Classic design that matches perfectly with acoustic pianos
May be adjustable
May include storage
Comfortable, with high-quality materials such as wooden constructions and leather tops
Traditional (Cons)
More expensive — anywhere from $70 to $400+
Heavier; not designed to be portable
Not foldable; may be harder to store
Height adjustability often comes at a cost
---
Modern benches are more low-profile, portable, and storable. They're also cheaper and will match visually with digital pianos.
Modern (Pros)
Low profile, portable, often collapsible, and easy to store
Usually inexpensive ($20-$100)
If well designed, sturdy and comfortable
Sometimes adjustable
Modern (Cons)
Not as visually appealing
Often lacks built-in storage if low-profile
May lack sufficient padding
Not as long-lasting as traditional benches
---
Adjustable Benches
Adjustable benches have many advantages. For one, many pianists aren't "average" height or weight. Being able to adjust your bench to a height that is comfortable will have a big impact on your playing if you belong to the taller or shorter side of things.
Adjustable benches are also ideal for families where multiple people of different sizes take turns at the piano. The disadvantage of adjustable benches is that they don't always have storage. Some are also narrower and can only accommodate one person. They also tend to cost more.
Adjustable Benches: Pros
Encourages good posture
Great for families with multiple players and growing kids
Adjustability = more comfort
Adjustable Benches: Cons
May lack storage
Usually more expensive (especially traditional designs)
May be bulkier and less portable
---
Benches With Storage
Piano benches with storage are very convenient. You can keep all your sheet music in one place, right under where you sit! If you live in a small space and use sheet music, this is a fantastic option to save space.
That being said, storage benches are often more expensive and are less common among modern designs. And if you already have a bookshelf to store your stuff, you might not need this feature.
Benches With Storage: Pros
Easy, convenient place to store your sheet music!
Benches With Storage: Cons
Amount of storage space varies
Usually only available with traditional designs
More costly
---
Duet Benches
Some piano benches are made to sit one person. Others are made to sit two. These are called "duet benches" and are slightly longer.
Duet benches may be ideal for parents and children who want to play together, or for learners who want to duet with their teachers.
They also give more space for experienced pianists playing vigorous pieces to move around.
Duet Benches: Pros
Ideal for teachers and students, parents and kids, and other duetters to play together
Lots of space for vigorous players to move around
Duet Benches: Cons
Can take up more space
Usually only available with traditional designs
May not be ideal for players of different heights, but there are benches with split height adjustment
How to Choose the Right Piano Bench for You
With so many choices, it can be challenging to find the perfect piano bench.
Here are a few things to consider when shopping. How you prioritize each of these things will be up to you.
---
Who Are You Shopping For?
This is perhaps the most important question to answer. Different people have different needs.
If you're buying for a child, an adjustable bench (modern or traditional) is likely your best choice. Children grow quickly, so having adjustability means you don't need to keep buying new benches.
Having a bench adjusted appropriately to height is also a very important part of developing technique. And comfortable children will be more driven to practice!
If you're a gigging musician, a portable, easy-to-store, and collapsible modern bench is your best bet. The modern designs of these benches also match the design of digital pianos.
If you're a parent or teacher, you may want to consider a wider duet bench so you can play with your child and/or student.
If you live in a small space, such as an apartment, the extra space of a bench with storage will be a good option for you.
---
What's Your Budget?
Piano benches can vary widely in pricing, and traditional benches tend to be a lot more expensive than modern ones. Here are some good bench models in different price ranges that are worth checking out.
---
Best Affordable Piano Benches
---
Best Mid-range Piano Benches
---
Best Premium Piano Benches
Key Takeaway: Try Before You Buy!
Most importantly, try a piano bench before you buy it.
Sit at the piano with proper posture — feet flat on the floor, arms parallel to the ground, back not hunched — and play something. Move around, stretch, and try pedaling. Then, have everyone that will use the bench try it out too.
At the end of the day, the right height is probably the most important thing to consider when buying a piano bench if you want to develop good technique.
It's also smart to ask about the bench's maintenance issues. Most benches will start creaking at some point, so ask the seller or the brand about what to do when that happens.
Otherwise, as long as you try a bench before you buy it, you should be well on your way to buying a bench that enhances your piano journey. Happy practicing!
---
You might also like:
Best Keyboard Stands: How to Choose the Right One
Picking the Best Way to Learn Piano Today (The Definitive Guide)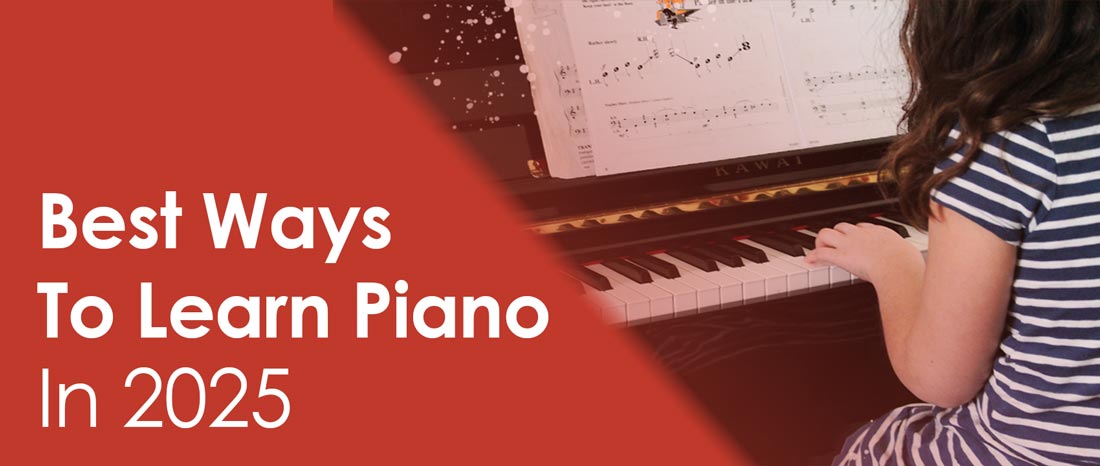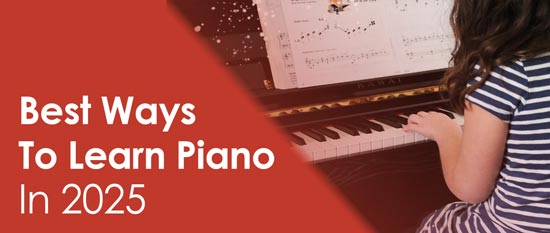 Best Online Piano Lessons: Apps, Courses, Software
Best Free Piano Lessons: Everything You Need to Get Started