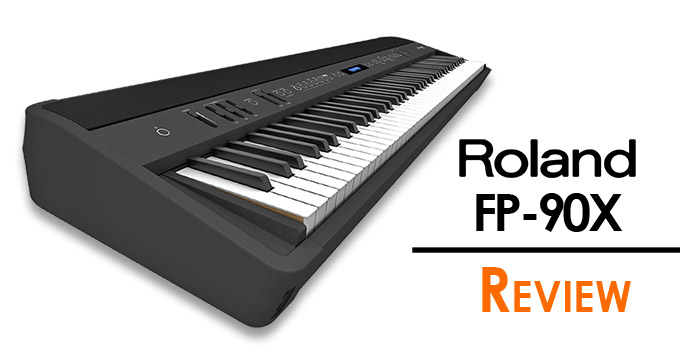 Since the initial release back in 2016, the Roland FP-series has solidified itself as one of the premier picks for pianists of any skill level.
Most people will probably have heard of the FP-30, which ended up being one of the most popular digital pianos for beginners.
A product most people seem to forget is the FP-90. Released alongside the FP-30, the premium FP-90 had a chassis that contrasted the FP-30's practicality-focused design, and it ended up winning the 2017 Red Dot design award.
Even in 2021, the original FP-90 looks impressive. Ignoring the high-end specs, it's hard not to be impressed by the control layout and gorgeous body construction.
We recently released reviews for the new FP-30X and its more capable sibling product, the FP-60X. Both products were very solid additions to Roland's product line-up, well deserving of the FP namesake.
The last product in the FP-X series is the Roland FP-90X. Considering this is the most expensive instrument out of the updated FP-X trifecta, it's only natural to hold it to a higher standard.
Let's find out if it manages to justify the premium price tag.
Roland FP-90X Specs
88 full-size fully weighted keys with Ivory & Ebony simulation
PHA-50 hybrid wood/plastic action with Escapement feature
Touch Sensitivity (100 types, OFF)
Graphic LCD 132 x 32 dots
Sound: PureAcoustic Piano Modeling
256-note polyphony, limitless for piano modeled tones
362 instrument sounds (20 pianos)
Effects: Ambience, 3-band equalizer, Rotary Speaker Effect, Modulation Speed
Piano Designer (Lid, Key Off Noise, Hammer Noise, Duplex Scale, String Resonance, Damper Resonance, Key Off Resonance, Cabinet Resonance, Soundboard Type, Damper Noise, Soft Pedal Type)
Modes: Dual, Split (adjustable split point) and Twin
1-track MIDI recorder, Audio Recorder (WAV)
Playback: MIDI files (Format 0, 1), Audio files (WAV, MP3)
34 built-in songs
Metronome, Transpose, Fine-tuning
Speakers: 25W + 25W (8 x 12 cm); 5W + 5W tweeters (2.5 cm)
Connections: MIDI In/Out, USB to Host, USB to Device, Headphone jacks (2), Line Out (R, L/Mono), Audio In, Mic In, 3 pedal jacks, Bluetooth (MIDI/Audio)
W x D x H: 52.8" x 15.3" x 5.4" (134 x 39 x 13.6 cm)
52 lbs (23.6 kg)
Release Date: January 2021
Check the availability and current price of the Roland FP-90X in your region:
Design
The Roland FP-90X reuses the original's design, and applies a few slight changes to make it feel more modern. Considering the original FP-90's pedigree as an award-winner, it's hard to argue with this choice.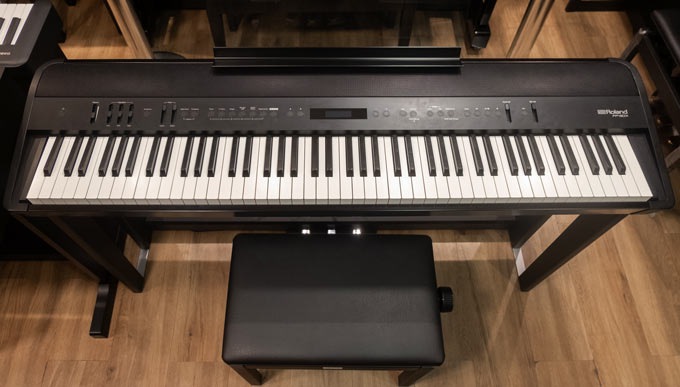 As you might expect from a premium digital piano, the FP-90X is bulky. Its dimensions are 52.8" (W) x 15.3" (D) x 5.4" (H), and it comes in at a very heavy 52 lbs (23.6 kgs).
This isn't that much of a surprise, as the FP-90X is one of the rare digital pianos that include a 4-speaker set up. Add the unique key action to the mix, and you naturally end up with a keyboard that weighs a ton.
If you do want to use the FP-90X as a gigging instrument, I would definitely recommend investing in a good bag. While it isn't that much heavier than the FP-60X (42.5 lbs), going past the 45 lbs threshold means back strain might be a concern.
Regardless, the bulk isn't just for show. The build quality is just all-around excellent. While the body itself has a plastic outer exterior, I'm quite sure that the chassis contains metal reinforcement, as applying force to the keyboard doesn't result in any flexing. It just feels solid, which is definitely a plus.
In terms of color choice, the FP-90X comes in black and white. Either choice looks great, but I find myself quite partial to the white version, as it'll certainly be a striking addition to any living room or studio.
I made brief mentions about the FP-90's award-winning design in the introduction, and the FP-90X recreates it to a T. As the saying goes, 'if it ain't broke, don't fix it'.
One of my biggest gripes about the otherwise excellent FP-30 (and it's updated counterpart, the FP-30X) is their lackluster control scheme, which takes some getting used to due to the minimalist design. The FP-90X flips that design ethos on its head, and instead focuses on giving the user hands-on control with subtle guidance.
As such, almost every commonly used function has a dedicated button or fader.
For in-depth editing, the FP-90X has a 132 x 32 pixel LCD screen which facilitates changes to other, less frequently accessed settings. The high-contrast screen is very usable, and quite easy to navigate using the buttons to the side.
I'll save the discussion of the individual functions for later in the review, but I do need to commend the quality of the controls.
Speaking of the buttons, they feel great, giving tactile feedback on every keypress courtesy of Roland's inclusion of elastic coil springs beneath each button head.
While this doesn't really have much use in practicality, it does add to the premium feel of the FP-90X.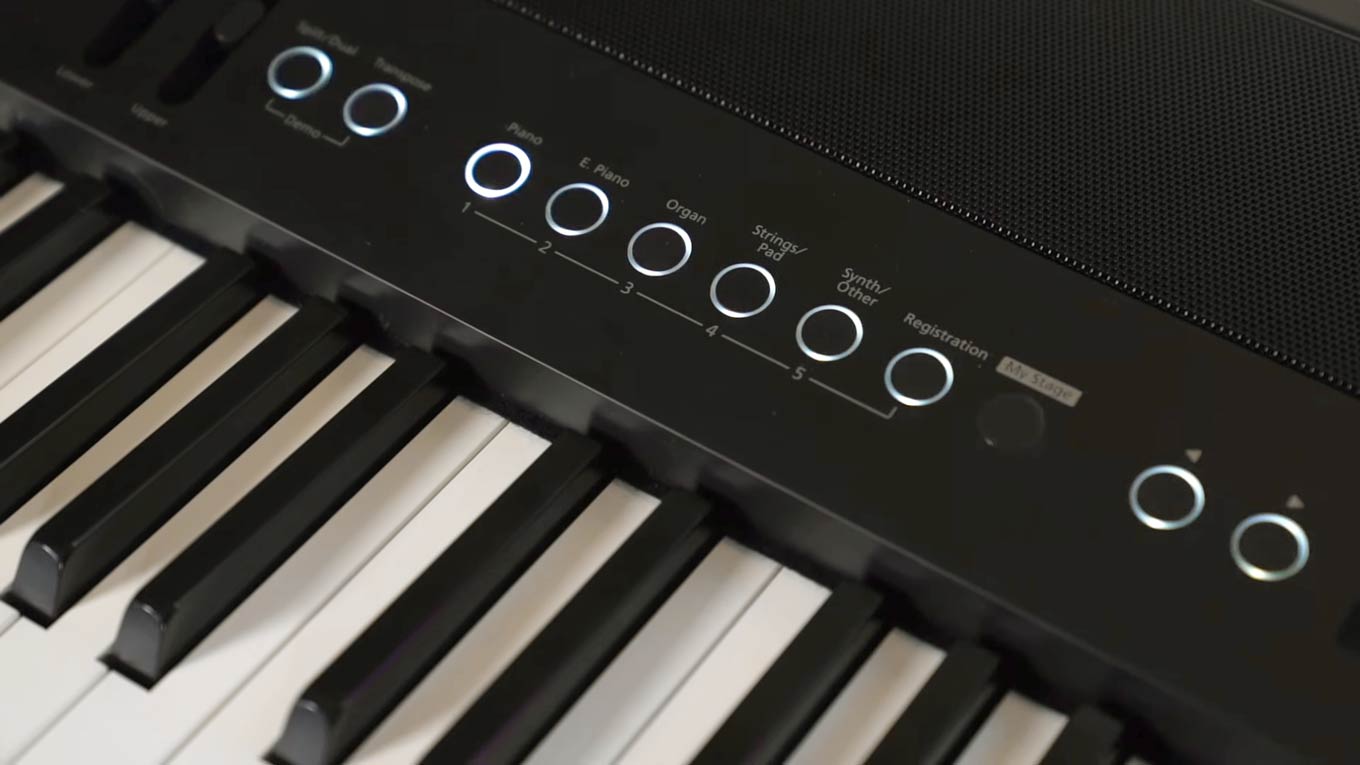 If you're more of a pragmatist, the buttons also have backlit outlines, which Roland markets as 'light-guiding'. If you perform under low-light conditions, having visual cues is really helpful. Even home-based users benefit from having guidance to help smoothen the learning curve.
The same level of quality can be found on the faders/sliders. These controls come with a slight bit of resistance, which enables precise changes to be made.
I also love how the faders are assigned. Fader-based volume control is ideal, and is a far cry from the FP-30X's button-based volume control.
Another notable feature carried over from the original FP-90X is the 3-band equalizer.
An equalizer, or EQ, allows the user to modify the frequency profile of the keyboard's outputs, and this feature is most often hidden behind menus (if at all present!). Having direct access to these controls is an underrated convenience.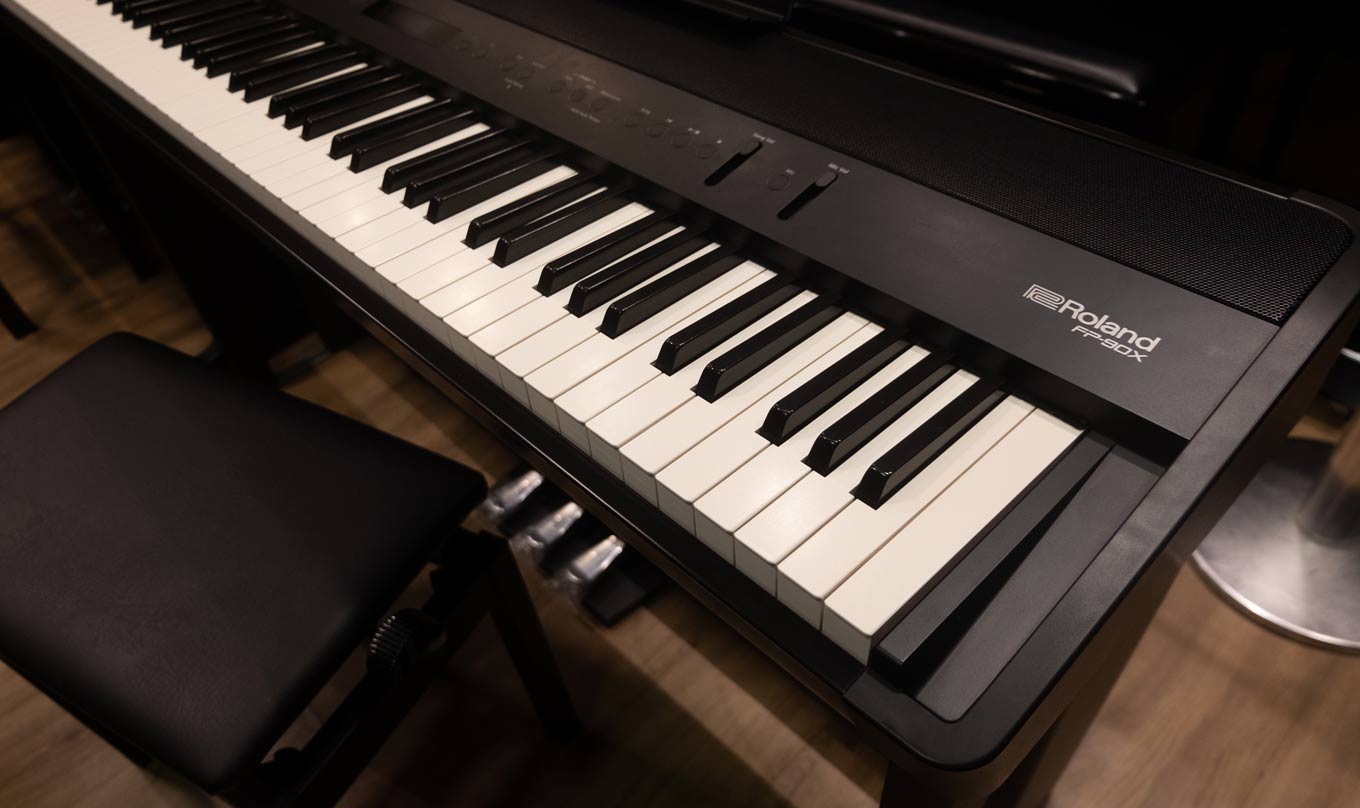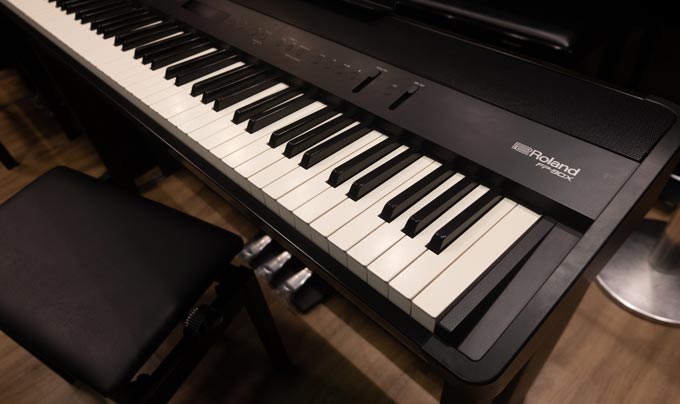 The trend of user friendliness doesn't end there. Roland did update the control labels on the FP-90X. The updated fonts have higher contrast and more legible fonts, which are much easier on the eyes.
To summarize the FP-90X's design in a word, it's great.
While it's still rocking the FP-90's six year old design, that doesn't mean it's outdated. The original FP-90 won industry accolades, and it's only natural to reuse an award-winning design for the new FP-90X.
It is worth noting that a similar design can be found on the FP-60X. If you're wondering what separates the FP-90X from it's cheaper counterpart, let's dive in.
Keyboard
One of the headlining features of the FP-90X is its key action. In fact, this is the only instrument in the current FP-X series that doesn't use the PHA-4 Standard key action.
The FP-90X features Roland's PHA-50 Progressive Hammer Action, which is one of Roland's best keyboard actions currently available.
This action was first pioneered in the original FP-90 and has since been used in Roland's other premium digital pianos, such as the RD-2000 and the DP603.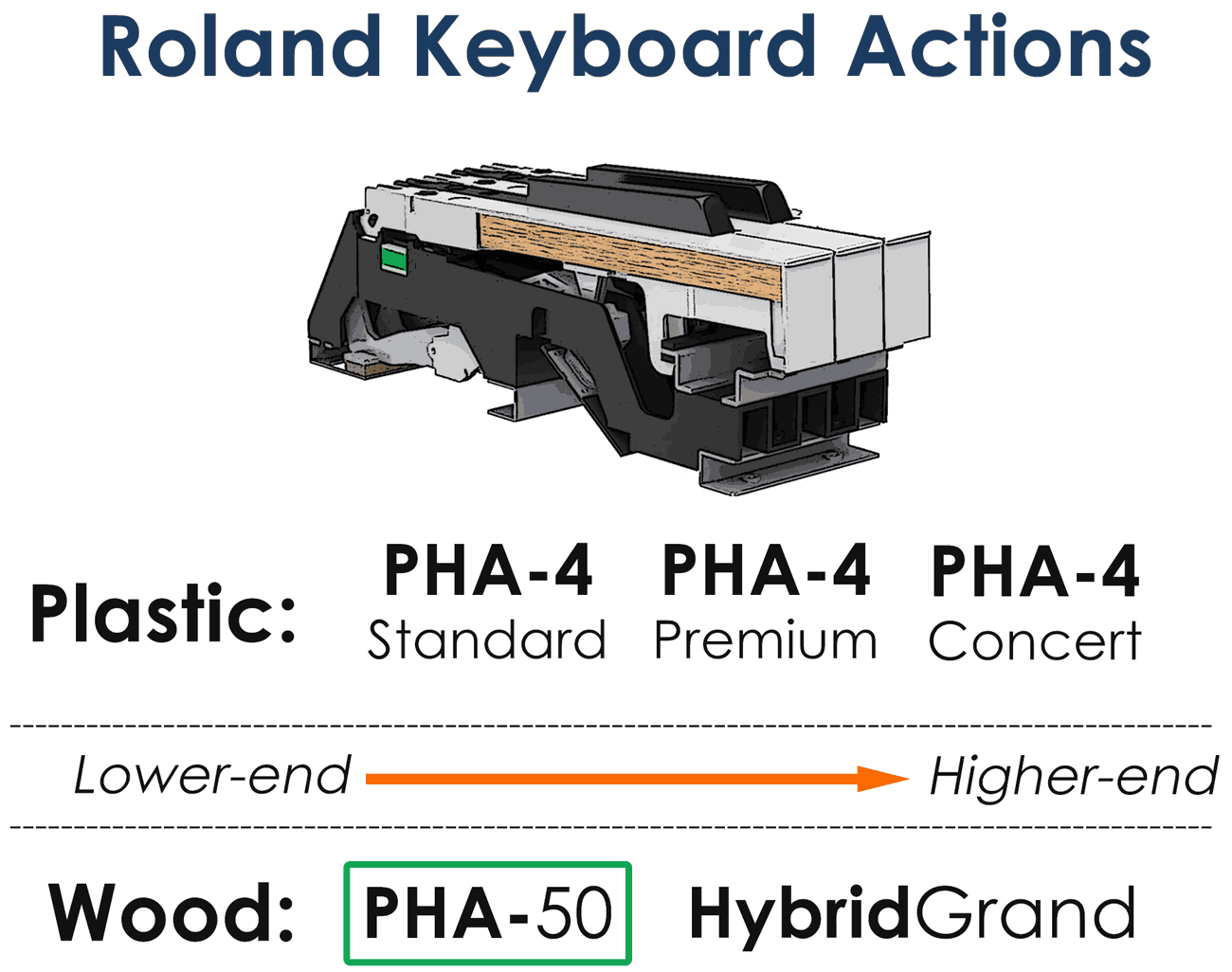 In my opinion, the PHA-50 action is the best part about the FP-90X and a marked upgrade over the FP-60X and FP-30X's PHA-4 Standard keys.
These keys are unique in that they have a hybrid material construction, consisting of a wooden core and a plastic outer shell. In theory, this allows the keys to provide the best of both worlds, giving players the weight and feel of true acoustic piano keys, without sacrificing the stability provided by plastic keys.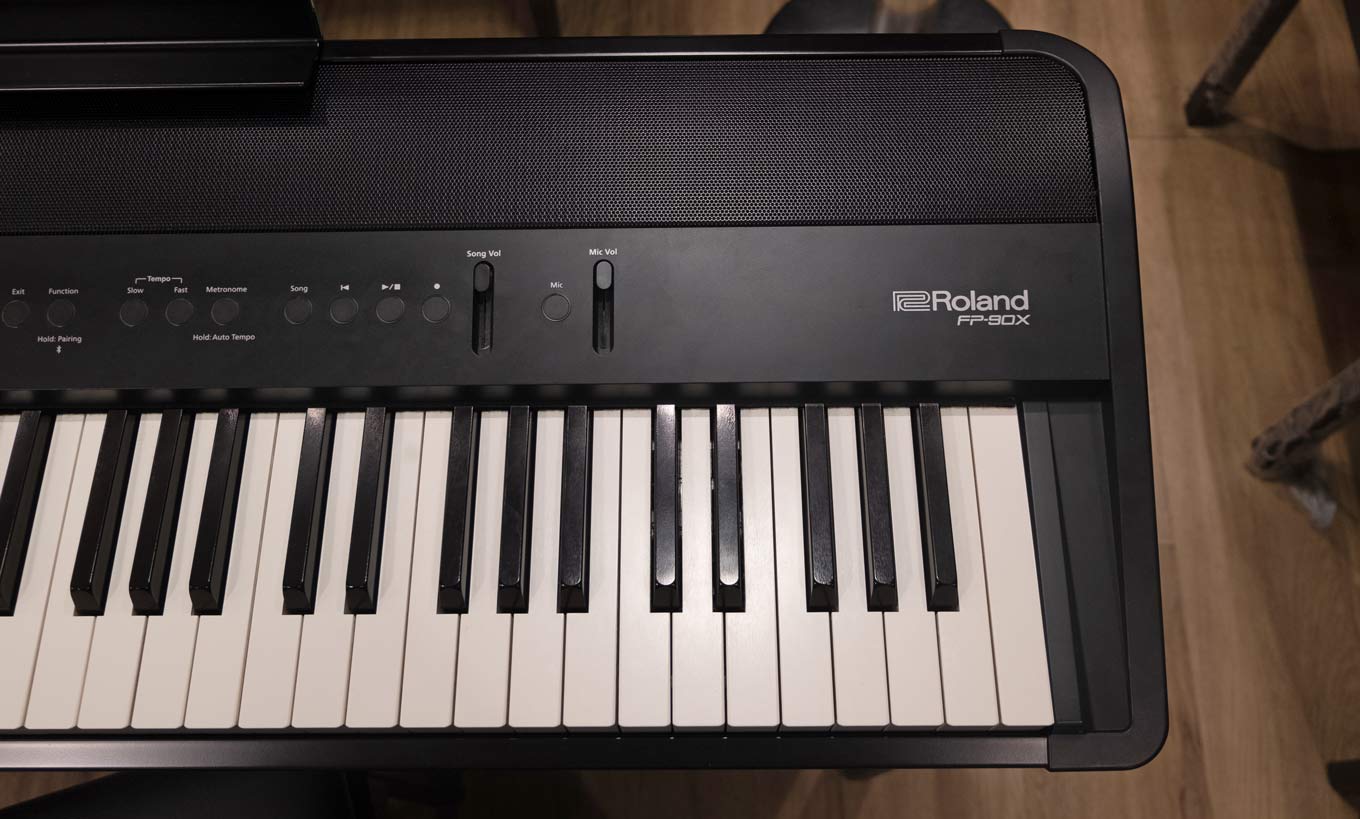 In practice, I'd say that Roland succeeds. The PHA-50 action feels great, and I still rank them as one of the best feeling actions out there.
I do need to note that these keys feel a tad lighter than those found on true acoustic grands, but that doesn't affect the playability at all.
Thanks to the use of longer key sticks, you get an excellent key pivot length, which means you can play further into the keys without too much extra effort. Overall, PHA-50 reproduces the mechanic movements of the piano action pretty accurately.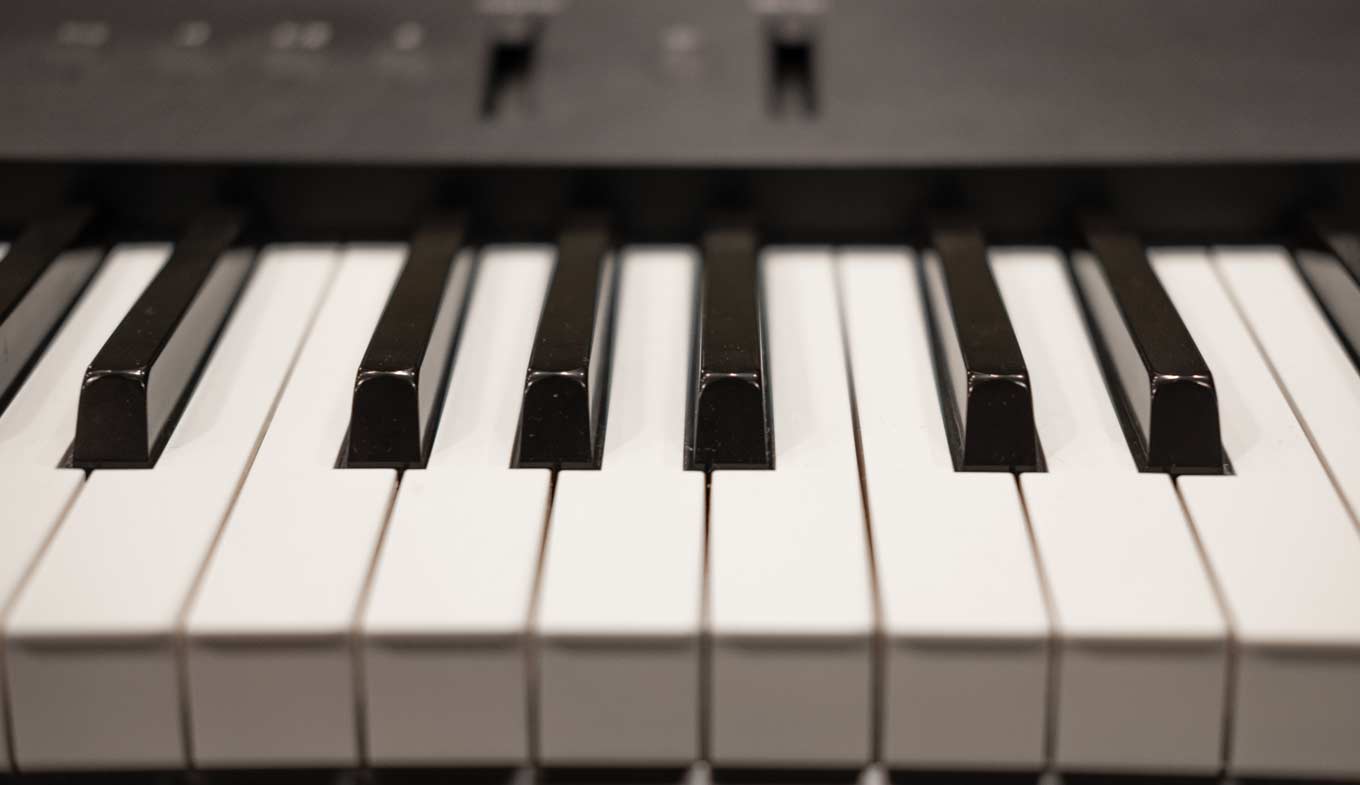 Apart from that, the keys have a textured ivory-like surface, which gives them a natural grip and prevents slipping. As someone with sweaty hands, I've always been a fan of textured keys, and it's implemented quite nicely with the FP-90X's keybed.
Finally, the PHA-50 keys also include simulated escapement, which can be felt as a slight 'notch' when the key is partway down during a press. This is yet another minute detail that Roland tries to recreate.
To sum up the keys, I really like the PHA-50 action. The hybrid wooden construction might sound like a gimmick or marketing speak, but you can instantly feel the difference once you start playing.
So whether it's due to the construction itself or the materials used (probably both), the PHA-50 key action lives up to its name as a premium key action and is definitely a welcome addition to the FP-90X's arsenal.
Sound


The other part of the FP-90X's ordinance are its sound engines. That's right, the FP-90X features two sound generation engines.
The first of these sound engines is the familiar SuperNATURAL sound engine, which is Roland's standard issue sonic generator for most of their instruments.
This exact sound engine is used on the FP-30X and the FP-60X, and powers most of the non-acoustic piano sounds on the FP-90X.
The second sound engine, and another one of the FP-90X's big selling points, is the PureAcoustic Piano sound engine, which powers most of the acoustic piano sounds on the FP-90X.
This sound engine is taken from Roland's premium LX7xx series, which is the company's top-of-the-line console-style digital piano that, to quote the marketing materials, "recreates this immersive playing experience with superior sound and peerless expression".
In total, the FP-90X includes 362 tones:
8 PureAcoustic Concert Grands
75 SuperNATURAL tones
279 General MIDI tones.
Compared to the FP-60X, the FP-90X has 4 extra sounds. Interestingly, the FP-90X shares 342 non-acoustic piano presets with the FP-60X, the only different category being the acoustic pianos, which are primarily based on the PureAcoustic Piano engine.
Let's start off with the main engine.
---
PureAcoustic Piano engine
The PureAcoustic Piano engine is used for most of the acoustic piano sounds on the FP-90X. In total, this is used for 8 concert grand presets.
Note that the original FP-90 predates the PureAcoustic Piano engine. As such, the PureAcoustic Piano modeling engine is a brand new feature on the FP-X line.
The uniqueness of the PureAcoustic Piano sound engine is that it's purely modeling-based. Unlike the SuperNATURAL engine, there are no piano samples in use here whatsoever. Every note that comes out from the speakers is completely software-generated, and no mic'd up piano samples were used.
I've had the pleasure of testing the LX708, Roland's flagship digital piano which utilizes the PureAcoustic engine, once before, and it really does live up to the marketing hype. The combination of the high-end speaker system and a unique modeling engine delivered a very powerful and realistic sound.
I'm glad to report that the FP-90X's implementation also sounds good. The default Concert Piano preset greets you once you power up the FP-90X, and puts the PureAcoustic modeled pianos right at the forefront.
In terms of first impressions, I was quite impressed. Despite not using any recorded samples, I could not tell that these were synthetically generated through software. In terms of realism, the PureAcoustic sound engine passes with flying colors.
The sound engine also exceeded my expectations when it came to how pleasing it sounded. A lot of early synth pianos are (understandably) disliked because of their overly bright harmonics, and it's clear that the technology has come a long way.
The PureAcoustic engine takes things a step further. In theory, the engine-specific 'Behavioural Modeling Chips' track how you play and simulate the sounds in real-time. In practice, I can't really tell if there is any software magic going on, which I'm actually considering to be a positive. That means the implementation is non-intrusive and reacts just how you would expect.
In my opinion, the key factor behind the PureAcoustic engine's pleasing tone is the sense of space. With real piano recordings, the act of recording with microphones means that you'll inevitably capture some of the 'room', which is then baked into your sample-based piano presets.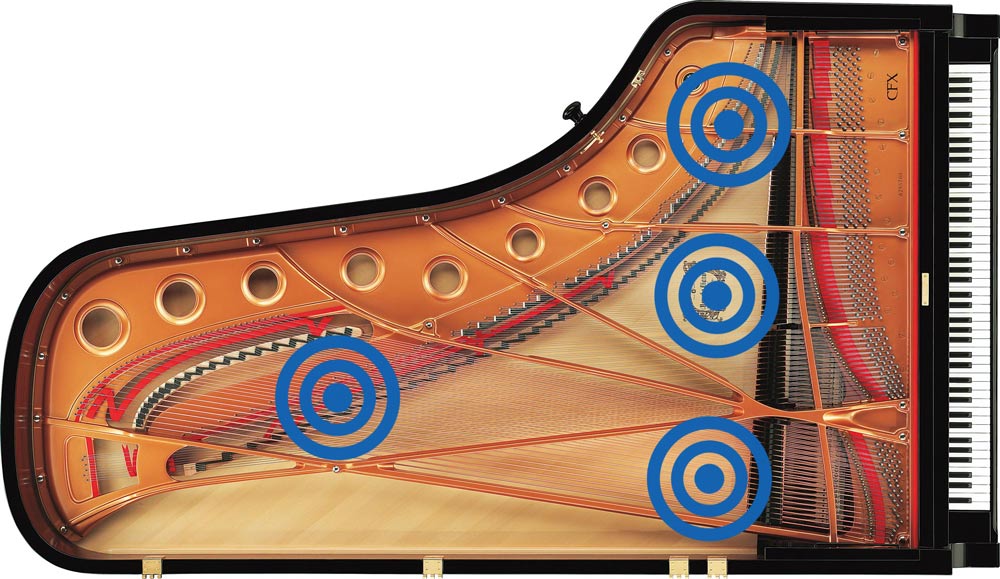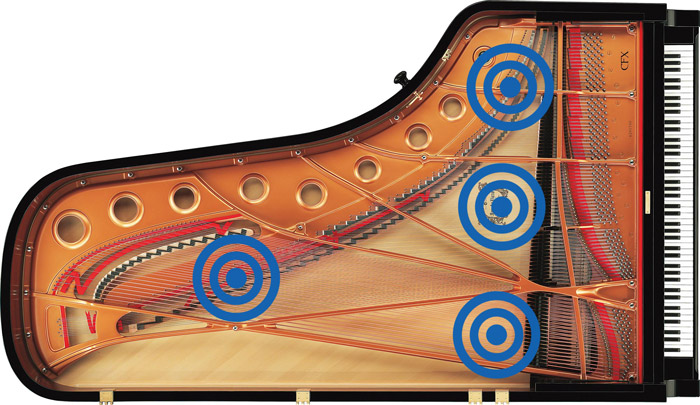 With the PureAcoustic piano, you can hear this sense of 'roominess', even when you turn the 'My Stage' ambience off. This is a nice touch that helps prevent the overly-sterile sound of less sophisticated modeled pianos.
It should be noted that the PureAcoustic sound engine featured on the LX700 series included two different piano models, 'American' and 'European'. You do not get these options with the FP-90X's engine.
I will note that the PureAcoustic Piano presets sound best when heard through the speakers. When listening through headphones, I found the PureAcoustic-based sounds to be a bit too bright, and a quick A-B test brought me to the conclusion that I preferred the FP-60X's SuperNATURAL-based sounds more.
With that said, bear in mind that sound is subjective, and what I found to be 'too bright' might be perfect for a pianist who likes their pianos to cut through the mix.
On the subject of mixing, I could remedy the 'bright' sound somewhat by lowering the high EQ, but I still felt like there were some lacking mid-frequencies.
To be fair, we've been wowed by Roland's modeling prowess before. In our Roland RD-2000 review, we brought up how impressed we were by the V-Piano modeling engine (a sound engine released back in 2009).
Despite the relative age of the sound engine, there was no denying how good it sounded. It would have been nice to have the V-Piano engine instead, but Roland seems to be regulating the V-Piano engine to their high-end stage pianos, which is kind of a shame.
To sum up the PureAcoustic engine, I'd like to end it on a positive note. While I might have been a bit critical, I am still very impressed by the piano sounds.
Through the onboard speakers, the PureAcoustic Piano sounds are at their best. In fact, I'd say the FP-90X's speaker-based piano sounds are the best out of the whole FP-X line. It's just worth remembering that gorgeous speakers can color the sounds, albeit in very pleasing ways.
However, for gigging or studio musicians, the sounds from the direct outputs are the most important, and I hope my discussions help inform your decisions.
Be sure to try things out with headphones to ensure that the sounds are to your liking, as there is no way to fall back to the SuperNATURAL-based grand piano sounds if you find out that you're not a fan.
---
Piano Designer and 'My Stage'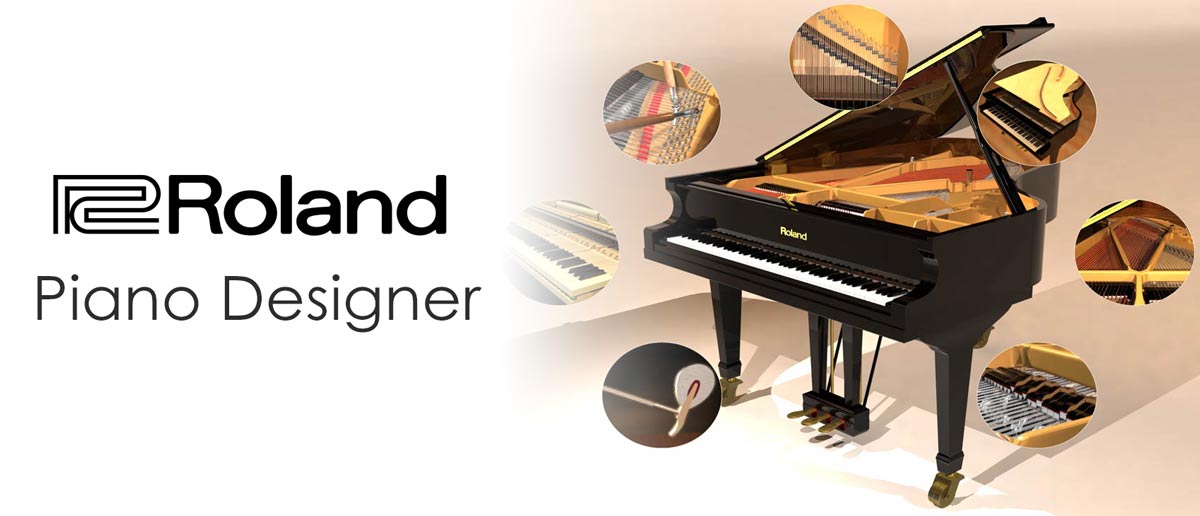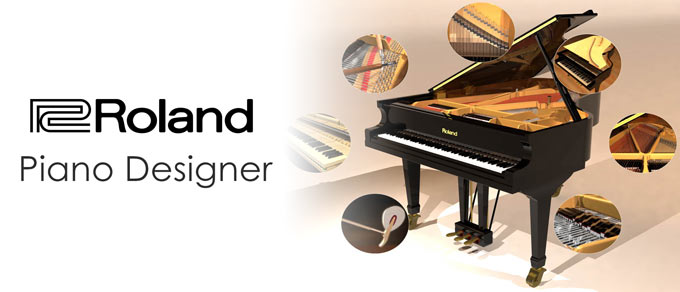 The Piano Designer is one of Roland's most powerful features that I still don't fully understand.
Since Roland's acoustic piano sounds include a modeling component, the Piano Designer menu (or corresponding mobile app) allows the user to have more direct control over the individual aspects of the piano sound.
While I didn't test it out too much during my playtest session, these are the parameters the Piano Designer places at your fingertips.
Lid – The extent of which the lid of the piano is open
Key-Off Noise – Sound of a key moving back to its initial position
Hammer Noise – Volume of a simulated hammer striking the strings
Duplex Scale – Intensity of sympathetic vibrations of strings in Duplex Scale
Full-scale String Resonance – Intensity of sympathetic vibrations of strings adjacent to the played string
Key Off Resonance – Simulated sympathetic vibrations when keys are let go
Cabinet Resonance – Intensity of full-body cabinet resonance
Soundboard Type – Modifiable resonance related to the simulated piano's soundboard
Damper Noise – Volume of the noise triggered when you press down on the damper pedal
Soft Pedal – Intensity of the effect when pressing down on the soft pedal
Single Note Volume – The volume of each key
Single Note Character – The tone of each key (hard or softer sound)
Single Note Tunings – Tuning adjustments of each individual note
This is more involved than the FP-30X and FP-60X's Piano Designer, as the PureAcoustic sound engine has a lot more going on beneath the hood.
Something like sympathetic resonance is split into 2 different options here, and you can even modify subtle elements like the soundboard type (with audible changes too!). There is a lot of power here for people who like to customize their sounds.
Unfortunately, a lot of this flies over my head. As someone who's primarily worked with digital pianos and keyboards throughout my career, I don't have the necessary knowledge to utilize this feature to its fullest.
Thankfully, something new in the FP-X line is the 'My Stage' button, which seems to be designed for people like me.
The 'My Stage' button essentially acts as a preset switch for the Piano Designer.
Every time you hit the 'My Stage' button, you switch through different bespoke Piano Designer settings (designed by the experts at Roland), and you can immediately hear the effects in real time.
As I noted in our FP-60X review, I'm very surprised that Roland is the first company that came up with the idea of model parameter presets.
This single button transforms the Piano Designer from a feature that only experts can use to something everyone can enjoy. Honestly, this is one of my favorite inclusions on the FP-90X.
---
SuperNATURAL Sound Engine

While the PureAcoustic engine powers the acoustic concert grands, the familiar SuperNATURAL sound engine covers the rest of the FP-90X's repertoire.
The sound categories are as follows:
12 acoustic pianos – includes variations of uprights and concert grands, synth pianos and harpsichords
18 electric pianos – includes DX7-style FM pianos, tine/reed-based electric pianos and clavs
18 organs – Jazz, electric and pipe organ variations
27 strings/pads – Sampled orchestral strings, choirs and synth pads
14 others – synth leads and basses
9 drum kits
1 SFX (sound effects) kit
255 General MIDI 2 (GM2) sounds
As is generally the case with Roland, it should come as no surprise that these presets sound good. The SuperNATURAL sound engine uses a hybrid approach, combining classic PCM-based sampling with some software-side modeling.
While the total tone count is quite high, I should note that 255 of the sounds are General MIDI 2-based. I'm personally not a big fan of these sounds, and they are primarily included for reverse compatibility and variety.
Regardless, the remaining 89 'core' SuperNATURAL sounds are pretty good and supplement the PureAcoustic pianos well by expanding the FP-90X's sound palette.
If you've read our FP-60X review, you might be getting a sense of deja-vu. That's because all of the SuperNATURAL-based sounds are identical to those on the FP-60X (with the exception of a few acoustic pianos whose places are taken by the PureAcoustic Piano presets).
However, these sounds also benefit from the FP-90X's beautiful sounding speakers. To add to that, while it might be a placebo effect, the PHA-50 keys also make the electric pianos feel a bit more dynamic.
---
Pianos (SuperNATURAL-based)
Some SuperNATURAL-based pianos round out the piano category. Unfortunately, these aren't the concert grands that wowed me in the FP-30X and FP-60X reviews, which is kind of a bummer, as I would have loved having some extra options.
Instead, we get the FP-60X's upright, rock, and synth-based pianos. These pianos are a little less detailed than the concert grand presets, but they do work if you require some more intimate or style-specific tone.
Do note that these sounds cannot be customized with the Piano Designer menu or app. On the FP-90X, Piano Designer editing is only usable with PureAcoustic-based pianos.
The highlight for me here is the synthesized pianos, especially the 70's E. Grand preset. This sounds like Yamaha's early CP synth pianos and provides a unique, hollow tone that works out perfectly for layering alongside an acoustic concert grand.
For completeness sake, the FP-90X also includes harpsichord sounds for era-specific pieces.
---
Other Sounds
The E.Piano category is another one of my favorites. Roland has always nailed down their Wurlitzer and Rhodes-style presets, and they are included on the FP-90X in very playable forms. There are also FM-based pianos and synth stacks if you require some 80s sounds.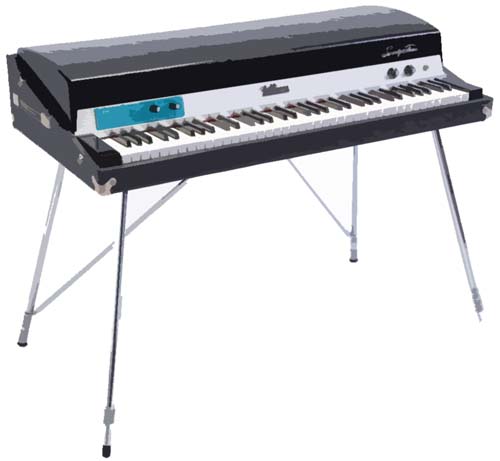 The Organ category also offers a nice selection of sounds (the 'Combo Jz. Organ' preset being a personal favorite). Some sounds in this category include a toggle-able rotary effect too, which is a rarity on digital pianos that aren't dedicated stage pianos.
The Strings/Pad category is also full of gems. The typical legato-style orchestral strings are well represented, but the pads are what steal the show in my books.
The 'JP8 Strings' preset is a gorgeous option to add some atmosphere as a subtle extra layer.
The Synths/Other category includes the titular synthesizers and the extras such as GM2 sounds and the drum/SFX kits. For synths, there are a lot of rich sounds (such as the standout 'Super Saw' preset). However, a lot of these sounds just made me realize how much I miss having a pitch bend wheel.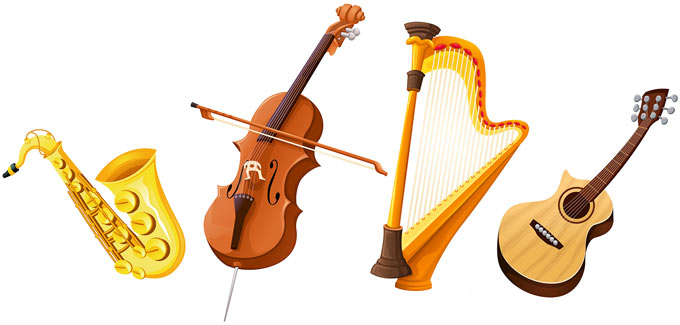 Basses are also included in this category, which allows you to practice keyboard splits if you want. They are functional, but nothing much to write home about.
Drum kits and GM2 sounds are nice to have for variety, but I personally consider them to be bonuses rather than sounds you'll actively use.
Admittedly, the drum samples are pretty good, but they are best used through the rhythm functionality (even though you need the app to make use of this).
---
Effects
While the sound selection of the FP-90X is very impressive, the same can't be said about the effects section. In fact, I wouldn't even call it a 'section', as you can only modify the ambience of each sound.


The ambience effect is the FP-90X's reverb unit and can be used to add a sense of space to your sounds.
There are 6 different ambience algorithms.
Studio
Lounge
Concert Hall
Wooden Hall
Stone Hall
Cathedral
The dedicated 'Ambience' button allows you to activate the effect with a single press. Using the menu, you can switch through the different ambience algorithms, and also modify the effect depth.
Roland does note that PureAcoustic Ambience is supported on PureAcoustic Piano presets. While the actual execution is quite vague, the effect also seems to automatically engage the corresponding PureAcoustic Ambience preset when a PureAcoustic piano tone is in use. As noted previously, a rotary effect is present on some organ sounds, but that's all you get.
Something missing here is a chorus/modulation effect. A lot of the synths and electric pianos might potentially benefit from having a dedicated, modifiable chorus effect, which seems like a strange omission when so many other manufacturers have it included by default.
---
3-band Equalizer
As discussed in the Design section, the FP-90X has a dedicated 3-band EQ accessible right on the front panel. This isn't just a convenient feature, it's also quite flexible too.
The low, mid and high EQ bands are low-shelf, bell, and high-shelf EQs respectively. Each band's frequency can be modified via the function menus, which allow you to have more control over your mixing.
While most sounds are tuned very well for the built-in speakers, people using the FP-90X in a band or live context might need a bit of help to slot their playing into the mix. For example, if you were playing with a dedicated bassist, you could easily make space by sliding down the Low band a few notches.
---
Headphones Acoustic Projection
Like the FP-30X and the FP-60X, the FP-90X includes some form of headphone-based sound enhancement.
I'll be the first to admit that I don't like headphone-based enhancement, as I personally think that it's impossible to tune a specific stereo-enhancement profile to match all possible headphone types.
However, the FP-90X's headphone outputs still sound good through my test pair of headphones (and even my earphones). This implies that the effect is subtle, which is a plus in my books.
---
Speakers
Another one of the headlining features of the FP-90X is its very powerful speakers.
Unlike the FP-30X and the FP-60X and their stereo 'bi-amped' speakers, the FP-90X includes dual 25W speaker boxes and dual 5W dome tweeters.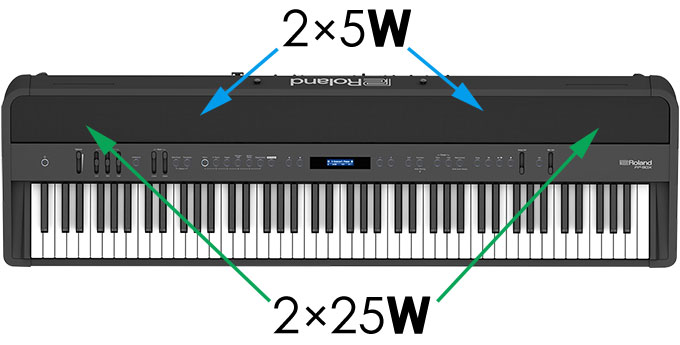 If you were wondering where the extra weight was coming from, here's your answer.
These speakers are front-facing and are located underneath the grating on the front panel. The design of the piano also includes vents on the back, which further helps with sound projection.
25W speakers are no joke (for comparison's sake, the FP-60X had 13W speakers). These can push a ton of volume, easily filling out a medium-sized venue with headroom to spare.
The tweeters are a nice addition as well. Unlike the main speakers, which cover the entire frequency spectrum, the tweeters are designed specifically for the treble frequencies. This allows the FP-90X to have a more balanced full-range sound that is superior to the FP-60X.
Like I noted while discussing the individual sounds, these speakers are one of the best parts about the FP-90X. Even duplicate sounds from the FP-60X sound all the better when run through the enhanced speakers.
---
Polyphony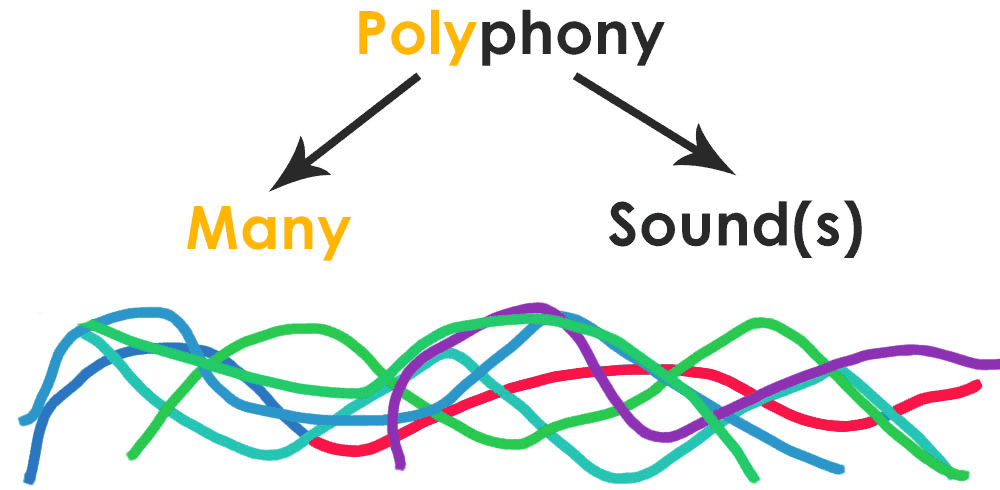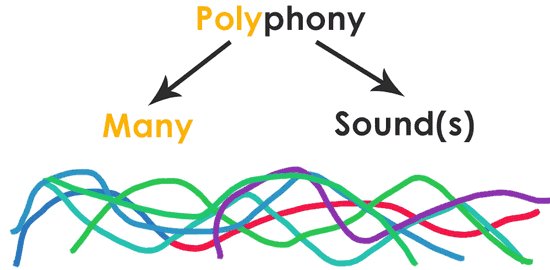 The Roland FP-90X has a different polyphony limit depending on which sound engine is in use. The PureAcoustic Piano-based sounds have unlimited polyphony. This is quite a feat and enables the sound engine to emulate how a real piano would respond without any compromises.
The SuperNATURAL-based sounds come with 256 notes of polyphony. This might seem minuscule compared to the infinite polyphony of the PureAcoustic Piano engine, but 256 is still a lot to work with.
Even while using layered multisample sounds, you won't be hearing any cutting off or glitches. Regardless of which sound engine you're using, you can rest easy knowing you'll never run out of notes to work with.
---
Conclusion on Sounds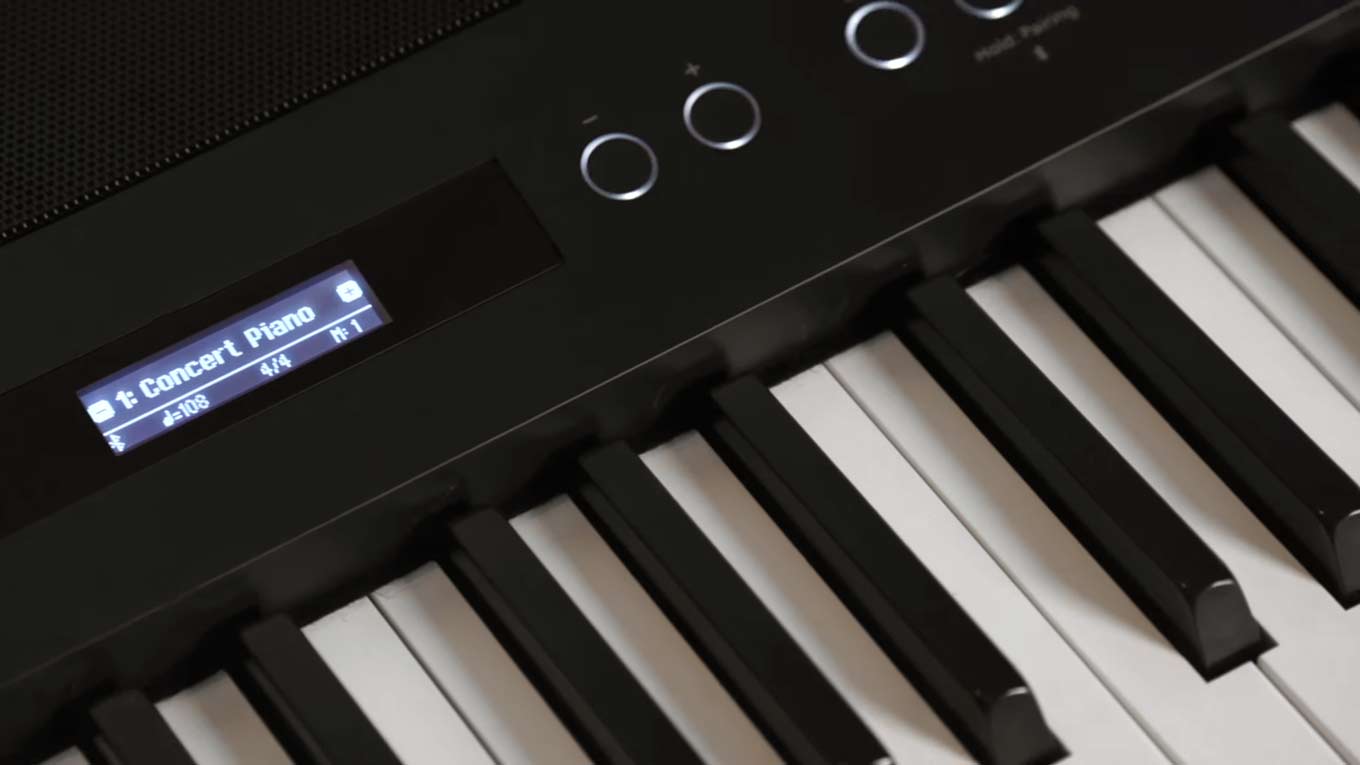 As you've probably guessed from my overall positive tone throughout this section, I'm quite happy with the FP-90X's sound selection.
The PureAcoustic pianos are very good. While I have my subjective complaints about how they sound through headphones or the main outputs, there's no denying how natural they sound. If you'll be primarily using the onboard speakers, you have nothing to fear, as they are tuned to best fit the speaker's profile.
The SuperNATURAL-based sounds being pleasing was a given. Having previously reviewed the FP-60X, I knew what to expect, and the already good sonic selection was further enhanced by the speakers.
Features
The FP-90X is quite the complete package and is geared to work for both practice and live performance situations.
Do note that the FP-90X is nearly identical to the FP-60X in terms of features (they share the same manual), so don't expect any sweeping changes if you're here for detailed comparisons between the two.
---
Functions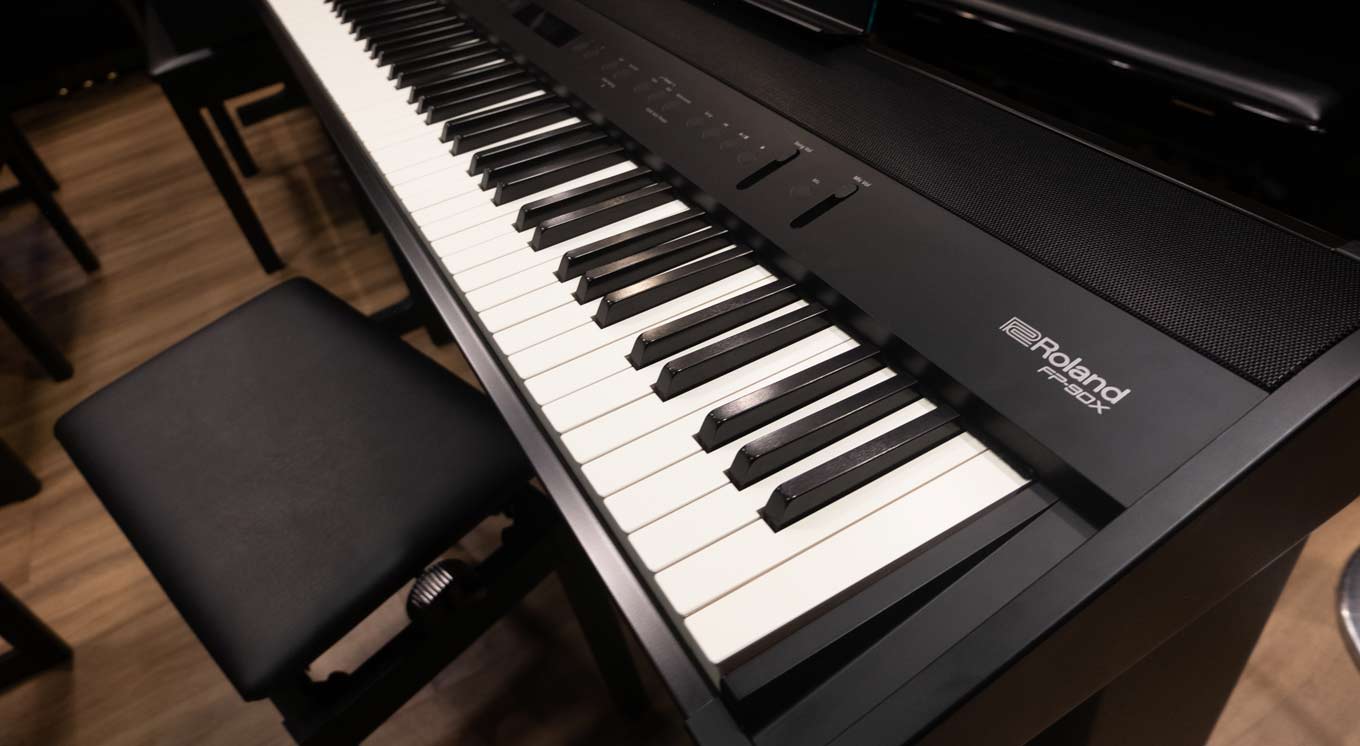 All of the following features are modifiable right from the onboard function menu, which you can navigate using the LCD screen and the corresponding buttons.
However, if you prefer a user interface that supports touchscreens, you can use Roland's Piano Every Day app connected via Bluetooth.
Here are a few notable settings.
TRANSPOSING. This allows you to change the played key. For example, you can transpose down 2 semitones, and your C-key playing will sound like an A#-key.
KEY TOUCH RESPONSE. This allows you to modify how the keyboard reacts to your playing dynamics. This has 100 levels, which is a lot of tunability.
TEMPERAMENT TUNING. This allows you to change the temperament from the equal temperament method of modern times to more period-specific historic temperaments.
TEMPERAMENT KEY. Acts as further transposition settings tailored to fit the specific temperament tuning method.
MASTER TUNING. The central tuning of the middle A can be modified from 415.3 Hz – 466.2Hz.
METRONOME. Pressing the metronome button activates the in-built metronome. The tempo can be set using the dedicated buttons.
There are also a ton of other features on the FP-90X worth discussing.
---
Modes
The FP-90X includes 3 different modes. There's dual, split and twin.
Dual mode is what most of us know as 'layer mode', and allows you to play two sounds simultaneously. Choosing which two tones to layer is easy using the arrow keys on the front panel.
You can control the balance of the two sounds using the dedicated faders on the front panel, letting you mix on the fly.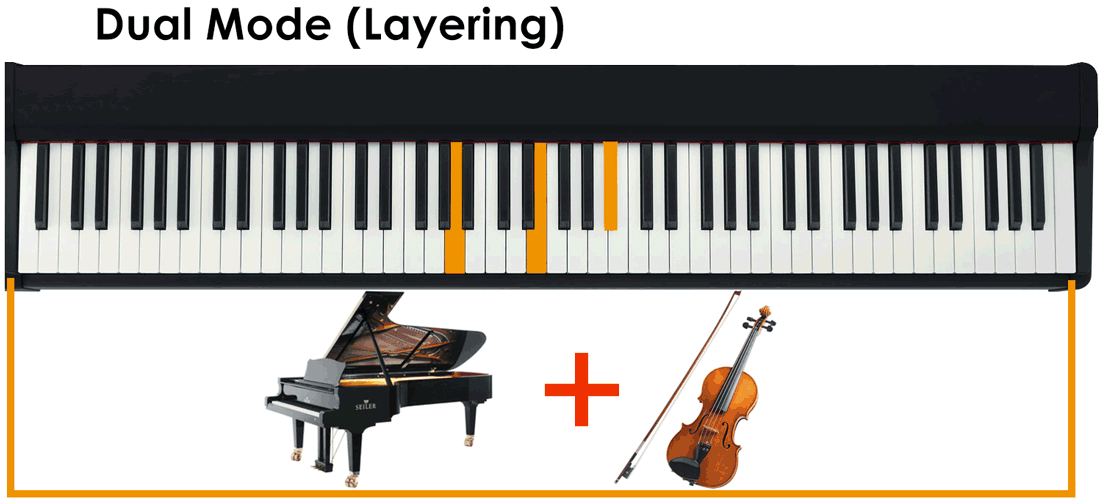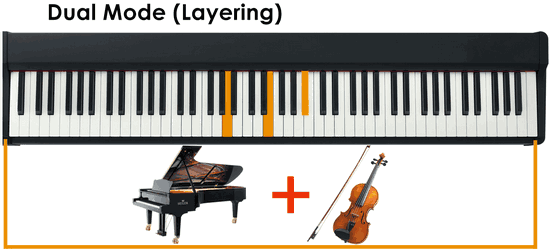 Roland does note that certain effects might only apply to one of the two sounds at a time, and I believe this specifically applies to cases where you layer sounds from different sound engines. After all, it makes sense that the PureAcoustic Ambience doesn't work with SuperNATURAL sounds.
Split mode splits the keyboard into two halves, allowing you to assign different sounds to the left and right hand side. The split point and tone for each hand can also be customized.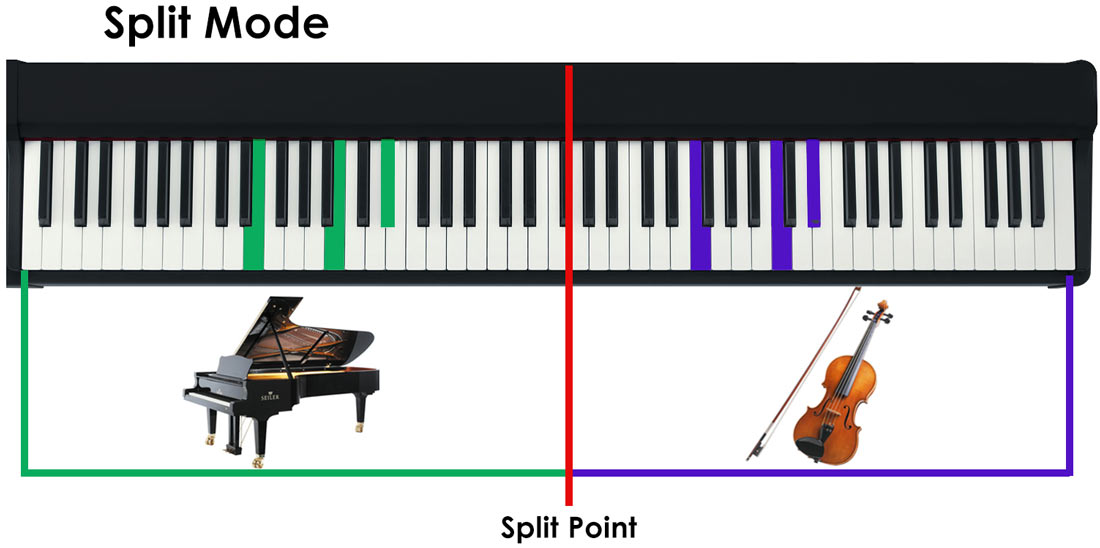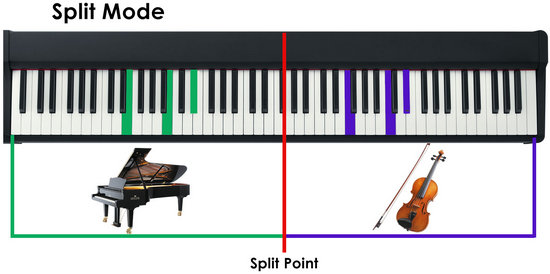 Twin mode splits the keyboard into two halves of equal octave ranges, and is designed more for teaching purposes. The common use case allows teachers to sit alongside their students and do demonstrations directly.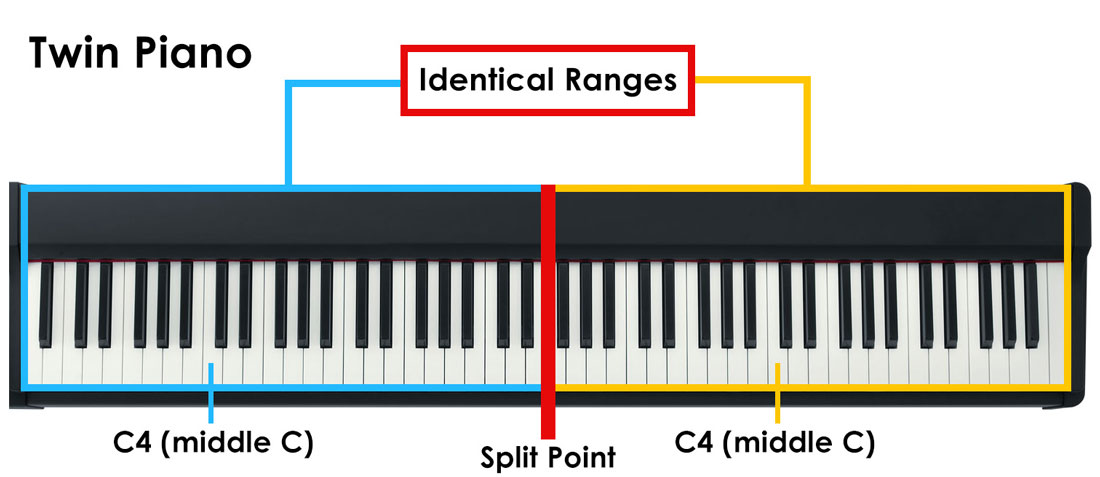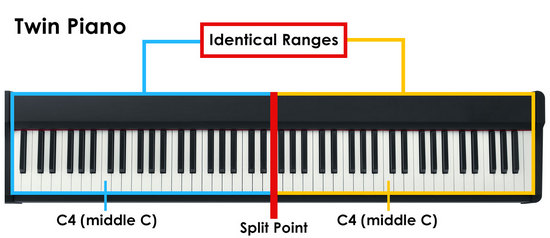 ---
Mic Functionality
On the rear panel, the FP-90X has a mic input jack, which enables you to use a dynamic microphone routed through the internal amplifiers.
For people purchasing the FP-90X as a performance instrument, this is a surprisingly useful feature.
The internal amplifiers are clean, provided you don't push the rear gain controls too much. I've talked enough about how good the FP-90X's speakers are, and it goes without saying that your microphone benefits as well.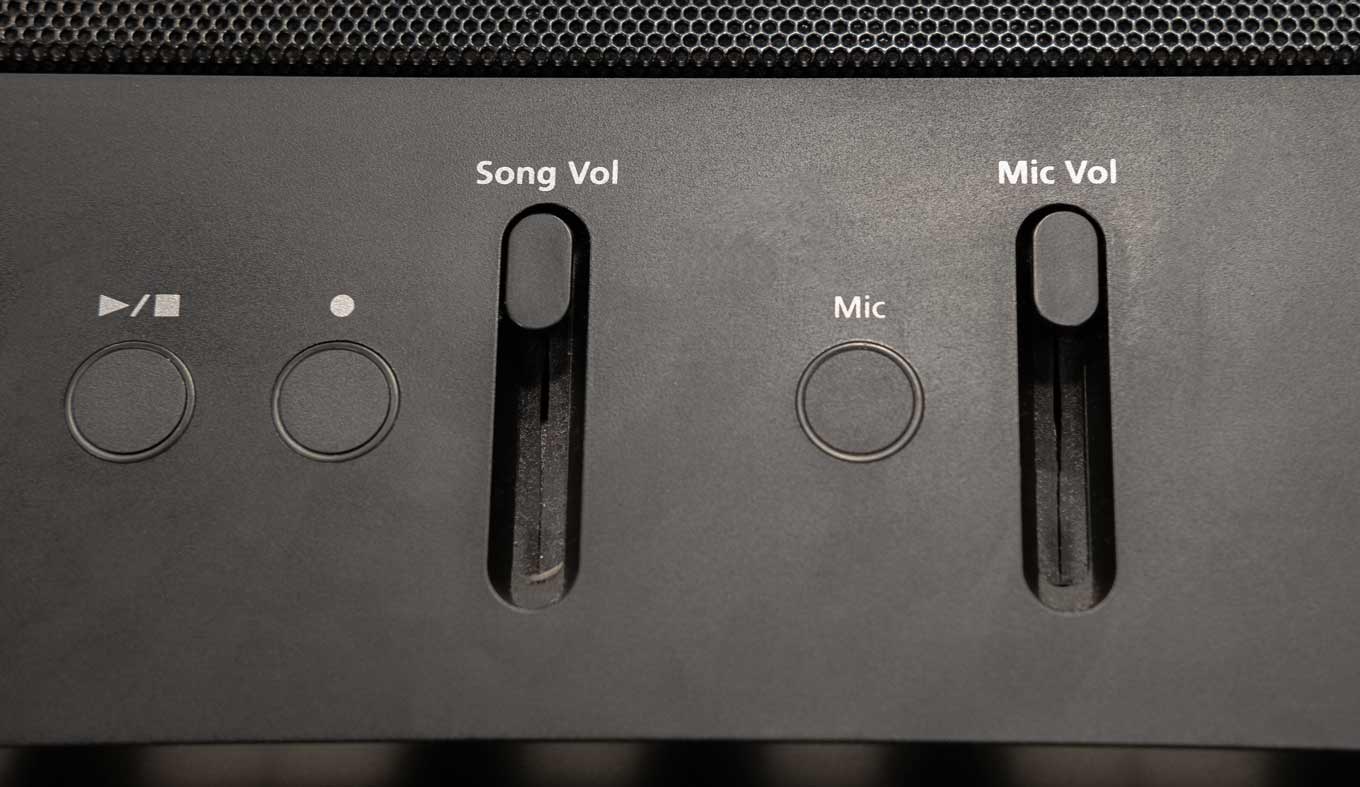 Interestingly, the mic section (accessed via the dedicated Mic button) includes a few effects. Quite a surprise considering the minimal (arguably absent) FX section for the main tones.
The effects include the following.
Compressor – Dynamic control tool that brings up the volume on quieter vocals, while pushing down louder peaks. This comes in three intensity values, ranging from Soft to Hard.
Doubling – This sounds like a classic chorus effect for vocals. This works by creating slightly detuned copies of your voice and spreading them out across the stereo space. This can be used to add some atmosphere to your vocals. Has single and dual voice mode, 3 width levels, and volume control.
Echo – Delay/Reverb unit tuned for vocals, capable of syncing to the internal tempo. This includes 7 different echo types and 10 intensity levels. Quite useful to add some space to your vocals, especially at low mix levels.
I'm very happy with how fully-featured the microphone section is. This can definitely be helpful for singer songwriters, or even band keyboardists pulling double duty as a backing vocalist. You don't even need an external FX unit, as all the necessities are included.
---
Song Recording and Playback
The FP-90X supports the recording of songs onto the onboard memory or an external USB drive. Do note any USB drives need to be formatted prior to use.
By hitting the record button on the front panel, you can play along to the metronome. You can also set a customizable count-in period.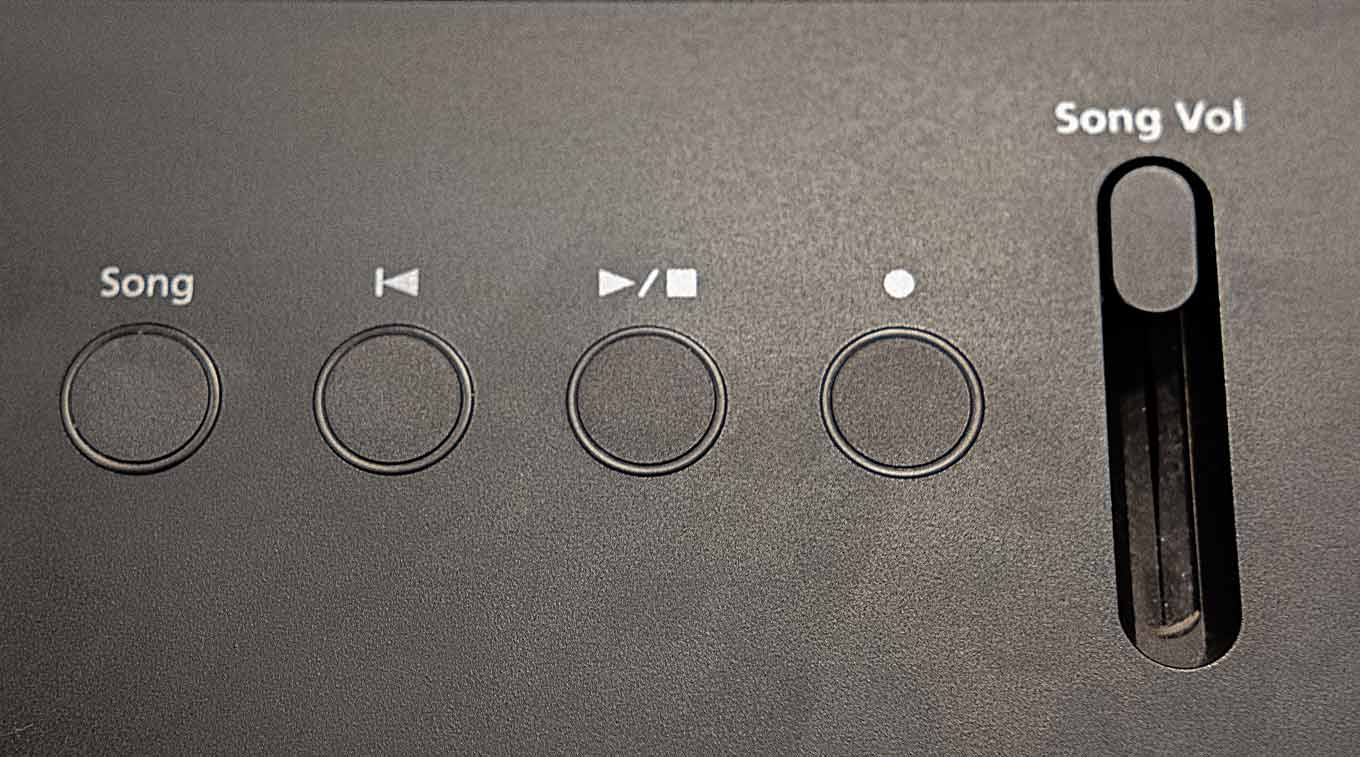 Recorded songs can be saved as a MIDI file (SMF format) or audio (WAV format). However, note that WAV files can only be saved externally.
The recording process itself is quite limited. There can only ever be a single track at a time, meaning you can't progressively add more layers to make a full song.
I do wish we got at least two tracks to work with, which is the standard for most digital pianos on the market.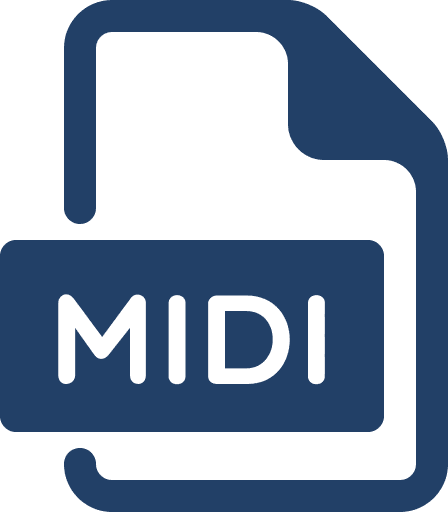 After finishing up the recording process, you can name your songs, copy them, and convert MIDI recordings into WAV recordings through playback. You can even perform transposition after the fact too, which is quite nifty for songwriters.
WAV format saving is something worth praising. WAVs are of a much higher quality than the more common MP3 format, and having a lossless high-quality file of your recording is always a positive.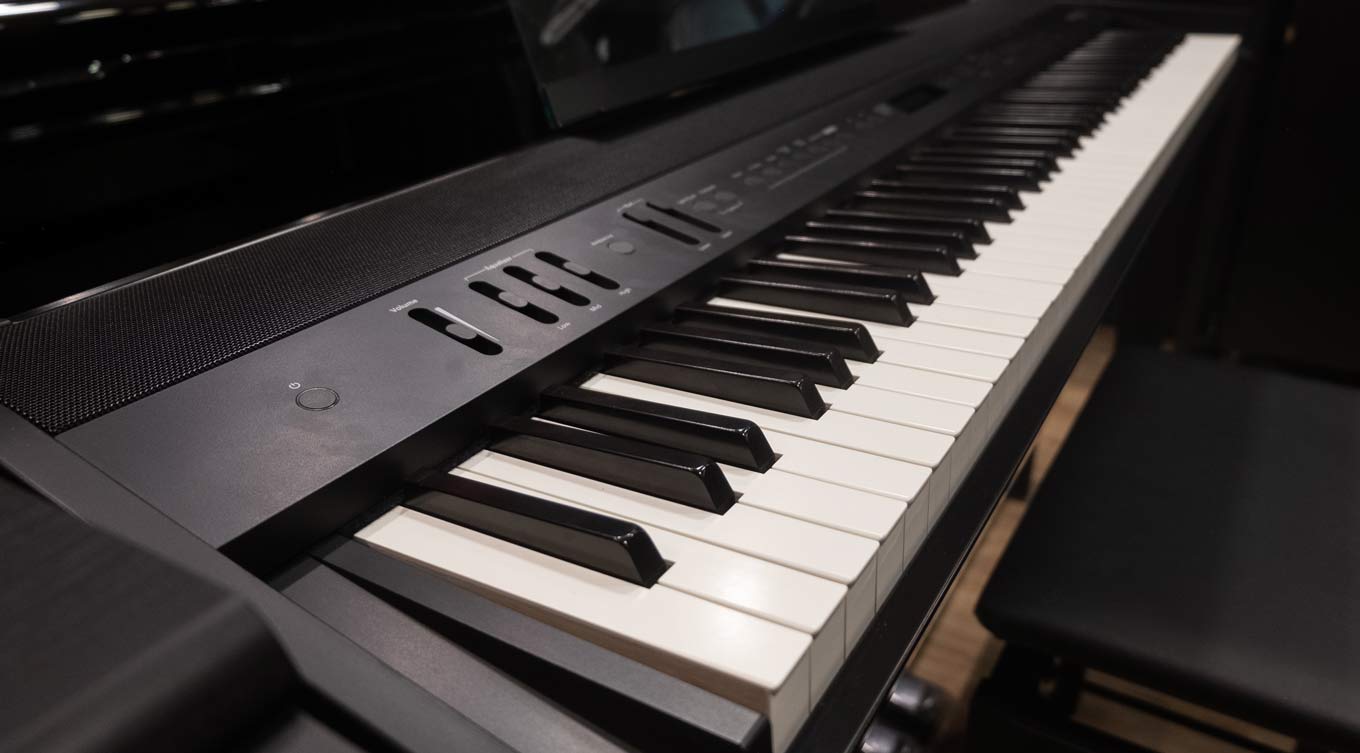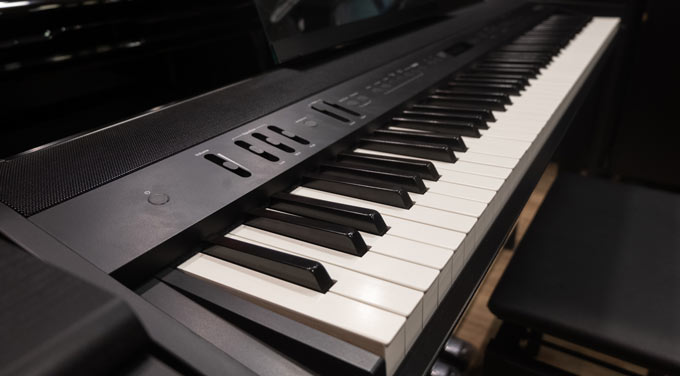 For people wanting to see what the FP-90X can do, it comes with 34 built-in songs, some of which even including accompaniments too.
It's kind of sad that we can't access the accompaniment features from the internal menu, but that's where this next feature comes into play.
---
Piano Every Day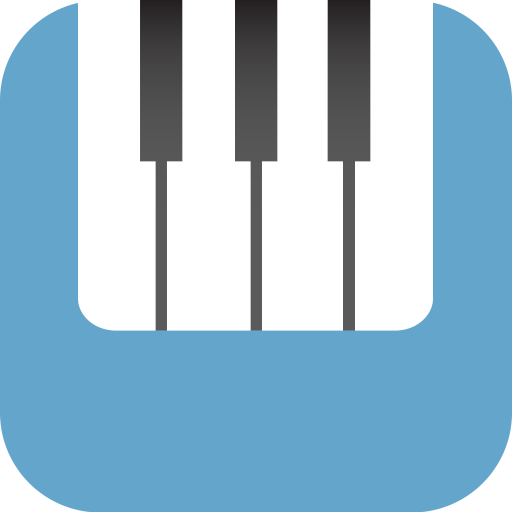 With the FP-X series, Roland includes Bluetooth connectivity options that expand the keyboard's capabilities. These are designed to work with the Piano Every Day app, which is available on both Android and iOS.
Using this app, you can control nearly every aspect of the FP-90X without touching the onboard controls. It's questionable how necessary this is, as the onboard controls are very well thought out. I personally did not find the need to use the app at all during my playtest.
The app itself is also a bit unresponsive at times. On the Google Play store, the app has a below average rating of 2.1/5 stars, which is far from ideal.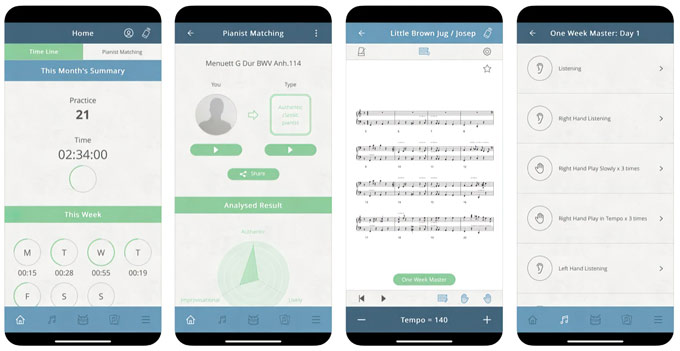 So, is the app useless? Not exactly. There are features such as the arranger keyboard-esque rhythms and accompaniments which are app-only. If you want access to these bonuses, the app becomes mandatory.
I expect that Roland will eventually update the app to be more stable over time, but as it is right now, it might be hit or miss depending on your phone model luck.
---
Bluetooth Connectivity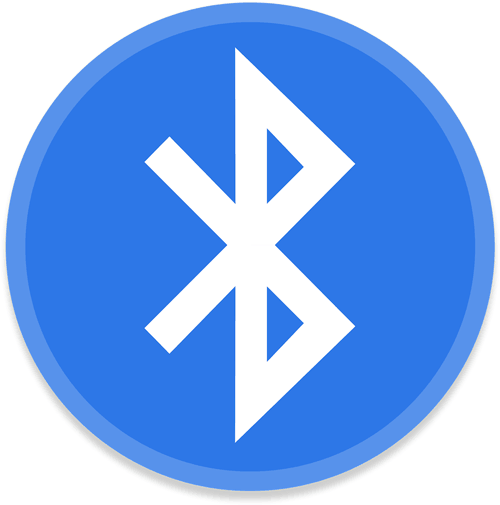 The updated Bluetooth connectivity is also worth discussing. These features are easily accessible through the new dedicated Bluetooth button.
On the FP-90X, you have access to both Bluetooth Audio and MIDI.
Bluetooth Audio allows you to playback audio from your connected devices (and route them through the FP-90X's powerful speakers).
Do note that this connection only works one way, meaning you can't record the FP-90X or stream the audio to external Bluetooth devices (e.g. headphones, speakers, etc.).
Bluetooth MIDI is a bit more fully-featured. You can route the FP-90X's MIDI outputs through Bluetooth, allowing you to control music apps that support external MIDI input.
Connectivity
The FP-90X's aesthetics might give you the impression that it's only designed for home-based use, and it definitely does the job spectacularly in that regard.

However, it's also an excellent option for gigging musicians, and it comes with a complete set of back panel connections.
A pair of stereo 1/4" outputs are available, and are used to connect the FP-90X to external speakers or amplifiers. For people without stereo support, you can use the Left output as a Mono output by leaving the right output unconnected.
For silent practice purposes, the FP-90X has two headphone jacks at the front panel. Both 1/8″ mini-TRS and 1/4″ TRS jacks are provided, which can also be used simultaneously. This serves two purposes.
If you're practicing in private, you don't need to fumble around with converters. If you're teaching (such as with Twin Mode), you can have two people listening at the same time.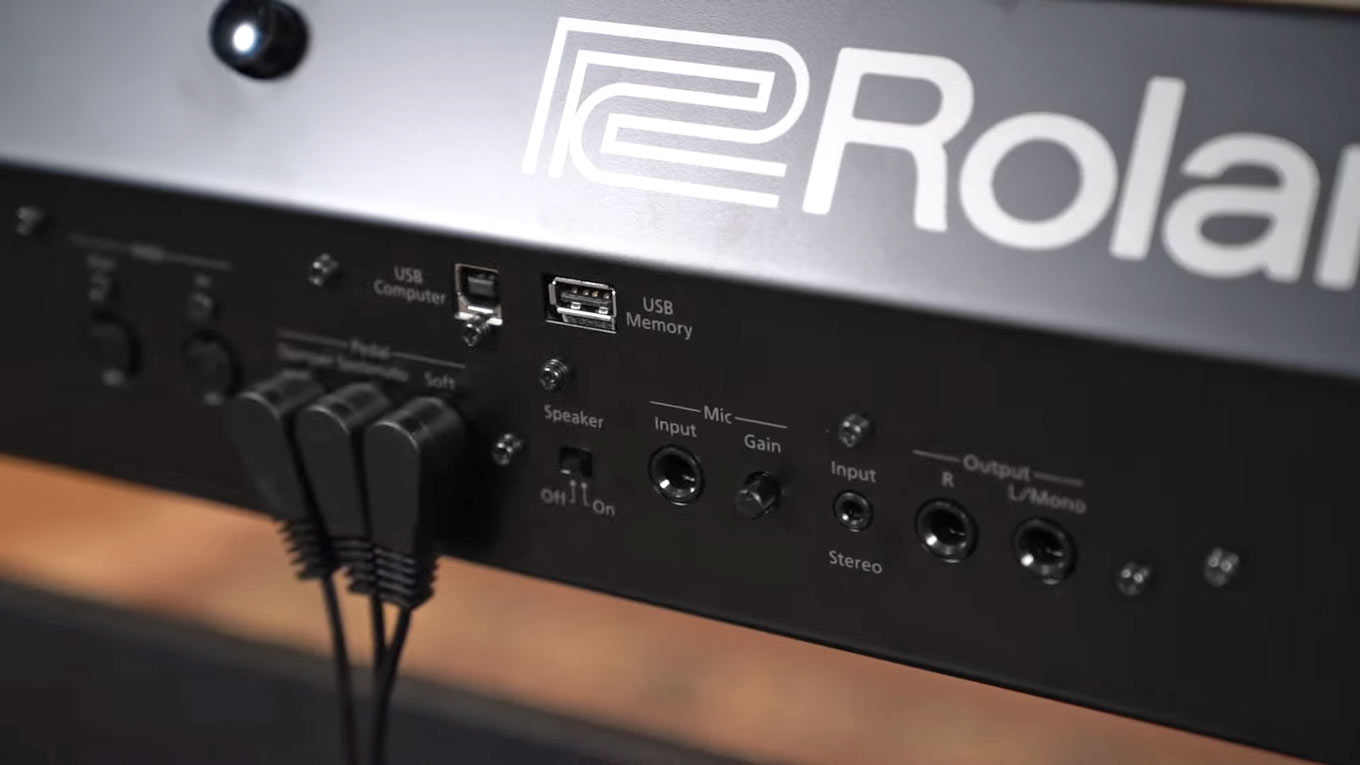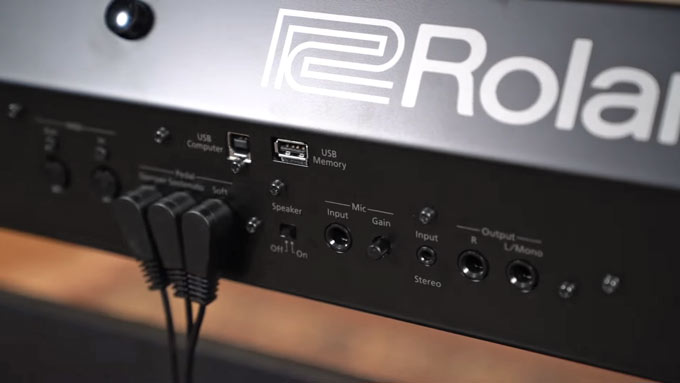 The mic input was briefly discussed earlier, and exists as a 1/4″ TRS jack. Note that phantom power is not included, which means only dynamic microphones are supported. You can control the gain of the mic input with the knob located beside the input jack.
If you want audio playback without using Bluetooth, you can use the auxiliary 1/4″ mini TRS input. If you're someone who still has a device with a headphone jack, this will work with any generic mini-TRS cable.
To connect USB drives for song saving, there is a USB flash drive slot. Do note that memory sticks need to be formatted using the function menu before they can be used, which wipes all data currently on the connected USB drive.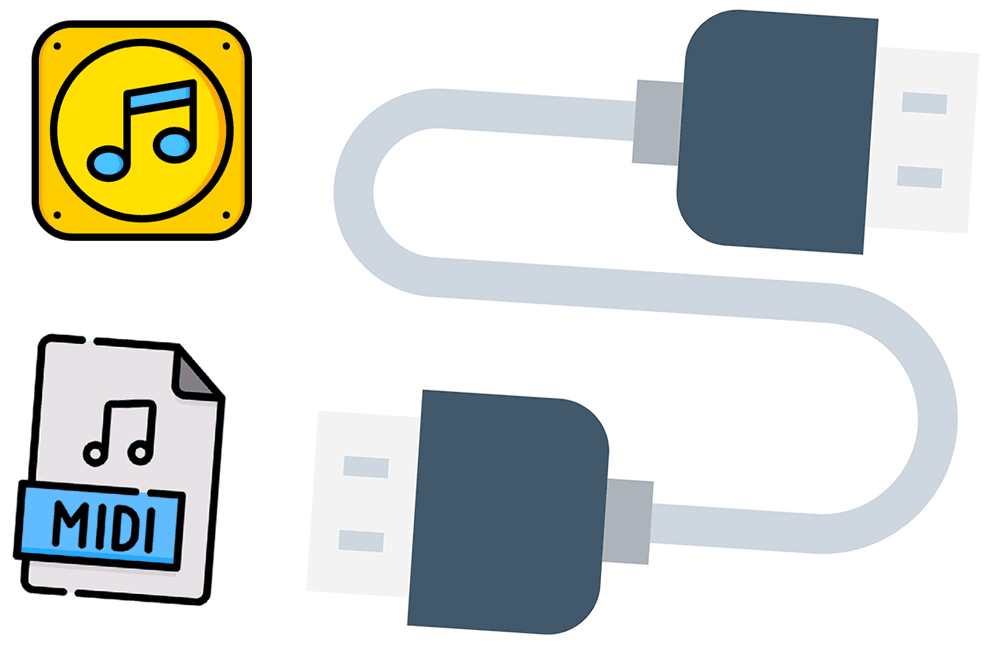 A USB Type B jack allows you to link the FP-90X to your computer or smart device. This comes with both USB MIDI and USB Audio support, which means you can record the FP-90X without the need for an external audio interface.
This is really nice, as you can route the PureAcoustic Piano tones right into your DAW with minimal hassle.
5-pin MIDI In and Out ports are also included. This allows you to connect the FP-90X to external gear, such as synthesizers. If you intend on using legacy gear or external sound modules (like Roland's Integra 7), this is a nice convenient inclusion.
Finally, the FP-90X comes with 3 pedal jacks, for Damper, Sostenuto and Soft pedals respectively.
The damper jack is a mandatory feature for any serious piano player. The FP-90X does come with Roland's own DP-10 pedal as a default inclusion in each purchase, but the port works with any damper pedal on the market thanks to its universal port.
The other jacks should work with any other switch-style pedal, but I didn't test this out. By design, these are made for Roland's matching pedals, which are available as a separate purchase. We'll discuss these in the next section in further detail.
Accessories
The default Roland FP-90X package comes with the following accessories:
Owner's manual
AC adaptor and power cord
Attachable music rest
DP-10 damper pedal
As always, I implore that you check the AC adapter voltages before you turn a new digital piano on. If they don't match your country's output mains voltage, you might end up with a shorted out digital piano that's basically a brick. This is especially important if you're buying from an overseas retailer.
The accessory set is all you need to start playing, but there are a few potential extra purchases that you might want to consider.
---
Pedal
The included DP-10 pedal is perfectly fine, as it supports half-damper functionality, and has a solid construction. However, dedicated pianists might want to consider one of the matching 3-pedal setups that emulate real acoustic pianos.
The two matching pedals are the KPD-90 and the RPU-3. The KPD-90 is designed to be used with the KSC-90 furniture-style stand, whereas the RPU-3 is a floor-based 3-pedal setup.
Either of these two pedals are equally well constructed. Which you choose depends on how you'll end up using the FP-90X.
---
Stand
On the subject of stands, Roland's site includes recommendations for both furniture-style stands and gig-focused keyboard stands.
The furniture-style KSC-90 is likely the one to go with if you're using the FP-90X as a living room piece. It comes in two colors to match the FP-90X's color options and works well with the dedicated KPD-90 pedal board.
If you're a stage-based performer, you might want to consider one of the portable keyboard stands. These include the KS-G8B, KS-10Z, and KS-20X.
The choice really comes down to personal preference, as all of these are well-built stands that work well with the FP-90X. I'm partial to the KS-20X, but it's definitely more of a 'functionality over aesthetics' pick.
Regardless, the FP-90X will work with any generic X- or Z-stand thanks to its front-facing speakers. Here are a few of our recommendations.
---
Headphones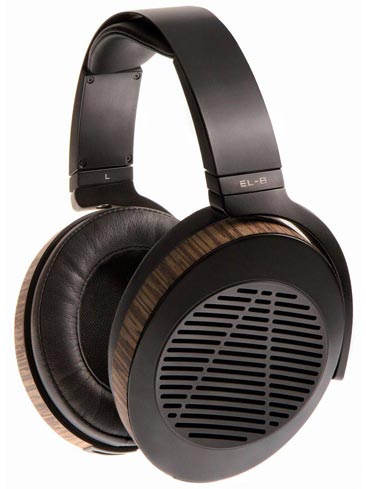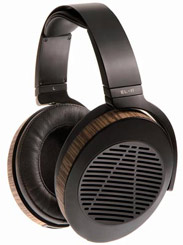 Headphones come in very handy when you want to practice in private, focusing solely on your playing and not disturbing others nearby.
Moreover, a good pair of headphones will provide a clearer and more detailed sound compared to the onboard speakers.
Check out this guide to learn how to choose the best-sounding headphones for your keyboard.
Summary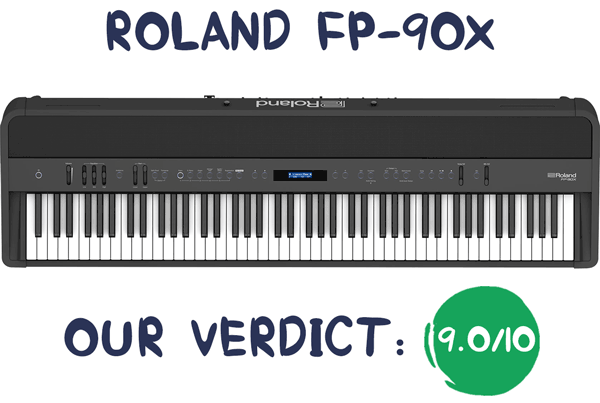 Pros
Same award-winning design from the FP-90
PHA-50 hybrid wooden key action feels excellent
Expressive PureAcoustic Piano sound engine
Lots of customization options for the piano sounds
Incredible speakers
Complete connectivity package
Cons
Quite heavy
PureAcoustic Piano sounds might not be for everyone
Limited effects
---
The tone throughout this review has probably given it away, but I really like the FP-90X. In my opinion, the FP-90X manages to justify being double the price of the FP-60X.
The speakers easily steal the show. I'd rank these as some of the best speakers I've heard on a slab-style digital piano. Even while I was playing music through my Bluetooth-connected smartphone, I was blown away by how good it sounded.
The headlining feature is the PureAcoustic Piano engine, which delivers on its promise of being realistic and immersive. If you're someone unconvinced by modeling technology, just listen to any of the sound demos we've linked above.
Most people (including me) probably wouldn't realize that the sounds are completely simulated through software.
The rest of the sounds are based on the tried-and-true SuperNATURAL sound engine and seem to be identical to those found on the FP-60X. Despite being the same, these also benefit from the enhanced speakers and are a good addition to round out the FP-90X's repertoire.
The PHA-50 key action is another favorite of mine. The last time we saw this was on the Roland RD-2000, and I had a ton of fun playing with these keys. The sense of weight provided by the wooden cores makes these keys feel more natural and is definitely a step up over the typical plastic keys found on most digital pianos.
On the subject of feeling natural, there's also the design to talk about. Being based on the Red Dot award-winning FP-90 means it has a great foundation to build upon, and Roland simply added some slight tweaks to update the design.
With that said, I do have a pet peeve about the PureAcoustic Piano sounds. They sound straight-up incredible when being routed through the speakers.
However, once I put them through my earphone, I found myself thinking that they were a bit on the thin side.
I already discussed this 'issue' in the Sounds section, so I won't dive into the same diatribe here. If you are a gigging musician who relies on external amps or PA systems, I suggest testing the sounds out in person to see if you share my sentiments.
Ultimately, that's my only real complaint with the FP-90X (and even then, it's something subjective). The FP-90X just does a lot of things right, and it's an easy recommendation if you're looking for a high-end digital piano to add to your arsenal.
Check the availability and current price of the Roland FP-90X in your region: