We've covered many Yamaha digital pianos in the past, and we're sure that you're just as well-versed with the company's splendid track record.
Great sounds, ease-of-use and solid construction are all signatures of the Yamaha brand.
The Yamaha MX series is a lightweight version of their MOTIF workstations (in weight, not features). The MX88, MX61, and MX49 are designed for fledgling stage musicians and are not 'workstations' per se.
Naturally, technology has evolved over time and tiny 64MB internal storage drives are now multiple gigabytes in size, allowing for multi-sampled sounds that capture the nuances of real-life playing.
Of course, that's just the tip of the iceberg with the MX series. The sounds can be edited in-depth if you want, though it's not as easy or straightforward as with other more fully-featured workstation keyboards.
The stripped-down feature set does come with a steep price drop. So is it worth the money?
Let's find out.
Yamaha MX88 Specs
Graded Hammer Standard Action (MX88), synth-type unweighted action (MX61 & MX49)
88 full-size fully weighted keys
Touch Sensitivity (4 types, Off)
Sound: Advanced Wave Memory (AWM2)
128-note polyphony
1,106 Preset Tones + 61 Drum Kits + 128 User Tones
Modes: Dual, Split
Effects: Reverb x 9 types (42 presets), Chorus x 17 types (88 presets), Inserting Effect x 48 types (267 presets), Master EQ (5 brands)
208 Rhythm Patters, 999 Arpeggio types
Pitch Bend Wheel, Modulation Wheel, 4 Assignable Knobs
Performance Mode: 16 parts
Transpose, Master Tuning, Octave Shift
Connections: USB to Host (type B), USB to Device (type A), MIDI In/Out, Headphone jacks (1/4″), Sustain Pedal jack, Expression Pedal/Assignable jack, Line Out (R, L/Mono), Audio In (stereo mini jack)
W x D x H: 52" x 15.9" x 6.6" (132 x 40.5 x 16.8 cm)
30.6 lbs (13.9 kg)
Release Date: April 2017
Check the availability and current price of the Yamaha MX88 in your region:
Variants
The MX series comes in 3 main variants, the MX49, MX61, and MX88. The numbers indicate the number of keys on each keyboard.
There are also some under-the-hood differences related to the different keyboard architectures. We'll cover these in the keyboard section.
The following table shows a quick comparison of the dimensions.
For the purposes of this review, we focused on the MX88, though these instruments are essentially the same, barring the previously mentioned differences.
Design
The MX series divides into two main groups, the portable synth-style group, which consists of the MX49 and MX61, and the digital piano-style MX88.
On the portable side, I like the way the MX49 and MX61 look, and their smaller form factors are great for portability. The controls also feel comfortably spaced, even on the smallest MX49.
The chassis is plastic, with a matte surface that prevents fingerprints from sticking, which is good.
Even so, I will say that the exterior feels a bit cheaper than the MX88's, which is probably a result of weight saving measures.
The plastic looks and feels hollow, which doesn't give me a lot of confidence in terms of durability.
Complaints aside, the knobs and buttons are excellent and feel like they're straight from the MOTIF-series.
Everything feels tactile, with the knobs having a bit of resistance for smooth sweeps and the buttons having a noticeable, satisfying click.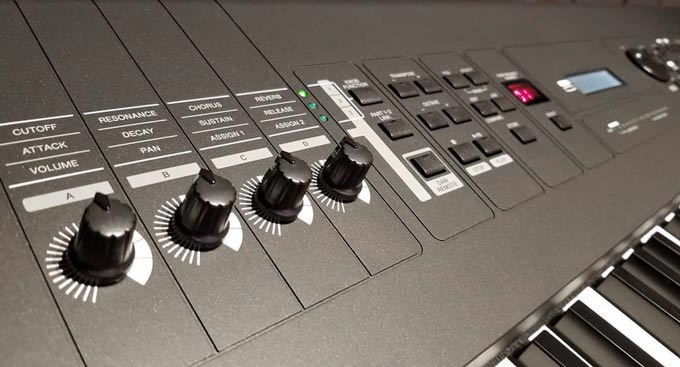 The MX49 and MX61 come in 3 different colors, blue, white, and black.
The black and white color is standard and looks good and muted. The light blue color harkens back to the classic Roland SH-101's, and I love it in a nostalgia-biased way.
Now, for the heavyweight MX88 there's a massive hike in weight due to the weighted GHS keyboard (discussed in the keyboard section), and the design seems to have a more premium feel overall.
The chassis is again plastic, though it has a more premium feeling surface that takes design cues from the high-end Yamaha MODX and Montage workstations.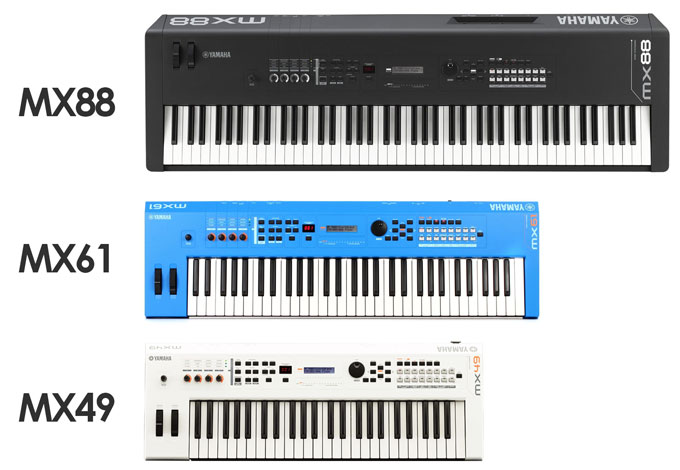 Even looking at pictures will give you a good impression of the improvements here.
Props to Yamaha for improving the production quality. The added weight is put to good use, with higher quality plastics being used.
Speaking of the chassis, it only comes in black, which is fine but a bit disappointing (especially since the blue color was received quite well).
Regardless, the MX88 looks professional and fits nicely alongside other flagship workstations.
Unlike its smaller brothers, the MX88 is quite massive. It's 15.9 inches (40.5 cm) deep and 6.6 inches (16.8 cm) high, which makes it bulky and hard to move around.
I'm wondering why Yamaha had to make it so big, considering it doesn't have one of those long seesaw wooden keys actions or anything like that.
As you can see a lot of space on the front panel is not occupied by any control elements. I feel they could've made the front panel more compact, reducing the size of the MX88 significantly.
The good thing is that the MX88 is relatively lightweight, coming in at 30.6 lbs (13.9 kg). This makes it possible to move around and take to gigs without much hassle.
The same controls are here, which is a good thing, as knobs and buttons were already top notch.
The controls are still centered, leaving a lot of empty space on the left and right of the MX88, giving off the same clean workhorse-style vibe from the Montage 8 and MOTIF series.
Yamaha's workstation keyboards have been praised for their layouts in the past, and I'd say the MX88 recreates the streamlined control set nicely.
A subjective issue here is the new placement of the pitch and mod wheels, which are now located at the upper left as opposed to the direct left of the keyboard.
I'm of two minds about this. This was clearly done to reduce the overall width of the keyboard, but it does make it far less intuitive.
Overall, the time between the release of the MX88 and its previous smaller brothers was well spent, and refinements to the build quality make it the arguably definitive version of the MX series.
From here on out, we'll talk about the design of the MX series as a whole.
My favorite part about the MX series is how straightforward everything is.
The small 2-line screen may seem overly simplistic for a workstation style keyboard, but it manages to make things work by focusing on hands-on use.
Case in point, everything you need to use is laid out on the front panel, and menu diving is unnecessary barring less commonly utilized functions.
All sounds are categorized into easily identifiable categories accessed via immediate button presses. Want to transpose the keyboard by 2 semitones?
There's a button for that. Want to quickly add in a string orchestra layer? A button press is all you need.
I'd like to draw attention to the large Data knob, which is what you'll be using to quickly scroll through presets and sweep through numerical settings (like global tuning and so on).
This has a helpful, stepped feel, which has a noticeable click with each turned step.
Finally, taking cues from other workstation keyboards, 4 multi-function knobs that cover your sound editing needs.
These control effects and the filter envelope (attack, decay, sustain, and release), as well as volume and panning.
These parameters are split into 3 banks of four and switching through them is done with a simple button. There are even two assignable parameters that you can link to your own designated functions.
One more neat feature I'd like to highlight is the inclusion of LED lights and a backlit screen. Even if you're playing in dimly lit conditions, you'll be able to see what you're doing.
Just make sure you've had time to familiarize yourself with the controls, as the printed-on text does not glow in the dark.
Once you get used to the layout, which takes no time at all thanks to the helpful text on the front panel, you'll find yourself using the MX88 like a pro. The controls are very well done and work great for beginners and experts alike.
Keyboard
Again, we'll be splitting this part of the review into the portable (MX49 and MX61) and fully weighted (MX88) sections.
Portable
The MX49 and MX61 have a synth-style unweighted keyboard of 49 and 61 keys respectively.
This means the keys don't have the weighted resistance you'd expect from a real piano. Instead, they have just a slight bit of pressure resistance, making it ideal for fast synth parts due to the added finesse.
Honestly, these keys aren't for everyone, but people who've played synthesizers in the past will definitely like these keys.
Yamaha has been known for some of the best synth-style keys in recent decades (with the DX7 keyboard being absolutely amazing and the Reface series' mini keys having a perfect feel despite the compromises made in size), and these are definitely cut from the same cloth.
Being used to weighted keys, I find piano parts somewhat challenging on these keys, though that's more due to my proficiency level than the keys themselves.
I'm sure that with some practice it would be quite easy to adapt to, though I spent a bit more time with the MX88 during this review (other reviewers have noted that these keys are perfectly fine for piano playing, so make of that what you will).
Personally, I'd always go with the MX88 thanks to its fully weighted keys. Let's talk about that.
---
Weighted
The MX88 uses Yamaha's standard Graded Hammer Standard (GHS) action, which is featured on their entry-level and mid-range digital pianos, such as the YDP-144 and P-125.
These keys are full-sized and weighted, and they aim to simulate the feel of a real acoustic piano.
As the name indicates, these keys have graded effect, which means keys on the lower notes feels slightly heavier than the higher notes, which is something you'd expect to see on a real piano.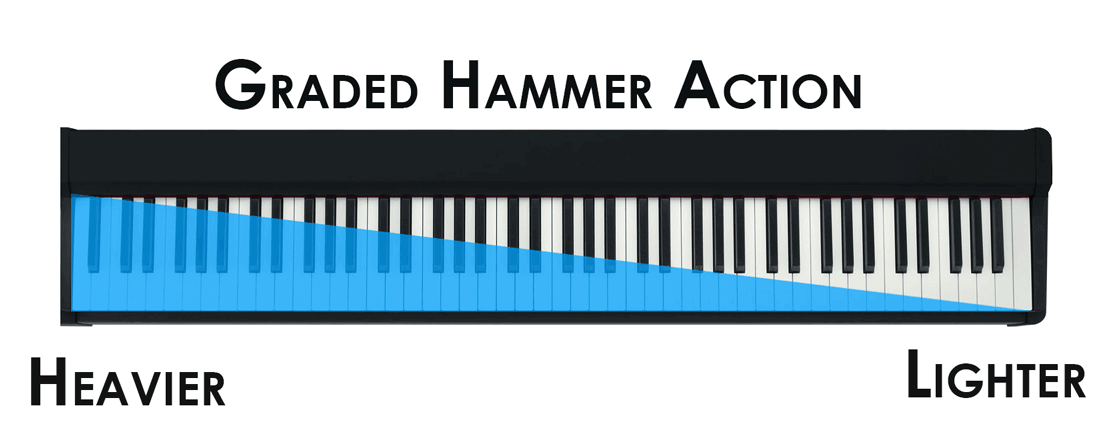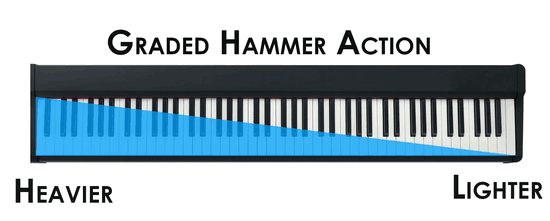 These white keys are smooth plastic, and the black keys have a slight matte feel to them.
While these keys have a somewhat bad reputation due to the near ubiquity in Yamaha keyboards, they are still a fine key action that manages to feel realistic despite its low cost.
As we've covered in the past, the main problem with the GHS action is in the tactile feedback.
When you press the keys, they have a somewhat springy (mushy) feeling that negatively affects realism.
If we're talking strictly about piano playing, the lack of feedback makes piano parts harder to control, especially when you play into the keys.
As a performance keyboard, the GHS action is perfectly usable. Pressure sensitivity is fine and lets you take full advantage of the MOTIF XS's velocity-sensitive sound banks.
The GHS action is a jack of all trades, master of none, managing to work decently on piano parts, while still pulling its weight in synth leads and pads.
I think it's worth noting that the GHS keyboard are used on the MODX8 workstation, which is the current mid-point between the MX series and the top-of-the-line Montage workstations (and the replacement to the discontinued MOTIF series).
I'd also like to draw attention to the weight of the keyboard as a whole. It's very impressive that Yamaha managed to put a weighted key bed in such a lightweight package.
While it's obviously a lot bulkier than portable versions, the MX88 is still one of the best portable 88-key 'workstations' out there.
Do note that both key types do not support aftertouch and come with 4 different pressure sensitivity levels (as well as an Off option).
Sound
The MX series includes sounds from Yamaha's MOTIF XS workstation, and these include sampled instruments and sounds synthesized via Yamaha's Virtual Circuitry Modeling (VCM) technology.
Now I'm going to be focusing on the MX88 here, though the same sounds are included in the smaller MX49 and MX61.
Since the main review unit was an MX88, I'll be judging the sounds as played on the GHS weighted key bed.
There are over 1,000 sounds, and navigating through them is a breeze with the top-panel controls. The dedicated buttons for each sound type make switching through presets very simple.
Check out the video below to listen to some of the MX88's preset tones:
---
Pianos
The pianos are fine. The Full Concert Grand Piano comes wholesale from the MOTIF series and sounds pretty good despite the age of the samples (the MOTIF XS was released in 2007, a full 12 years ago at the time of writing).
Hot on the heels of a series of Yamaha YDP reviews, I'm a bit of a harder critic, especially since those digital pianos feature well-sampled renditions of the Yamaha CFX concert grand. Even with these unrealistic expectations, I'm still impressed.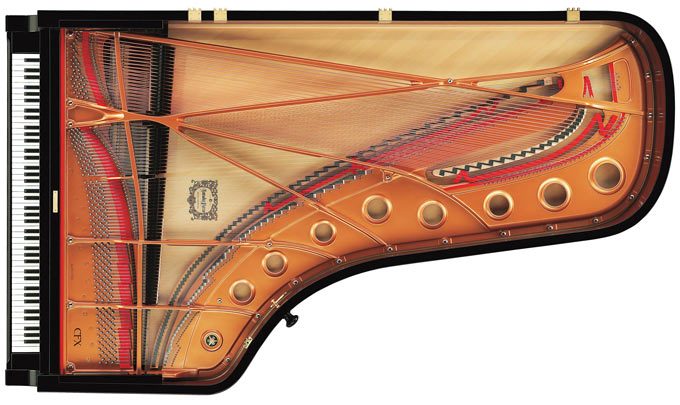 The pianos have multiple velocity layers, which plays different samples at different playing intensities, and this makes playing on the MX88's weighted keyboard particularly nice.
I'd say the samples themselves capture the distinct highs and clean lows of Yamaha's acoustic pianos.
Of course, you're not getting the same amount of nuance as with modern Yamaha digital pianos. This is due to a few minor factors, including:
No round-robin samples (the same sample plays on repeated keypresses of the same intensity)
Fewer velocity layers (though still enough to work with)
Slightly less lush reverb (the reverbs are not strictly tuned for pianos)
No key noise, pedal noise, body and string resonances, etc.
So, am I satisfied with the acoustic piano sounds? Definitely.
The electric pianos are probably the highlight of the MX series. If you're using the MX88, they feel very responsive, no matter which variant you're playing.
The sound selection covers your Rhodes and Wurli needs, and the huge variety of sounds means you have a selection of sounds, from clean to dirty, to suit your needs.
If you're looking for something strictly for piano sounds, the MX series may not be for you.
Yamaha's P series covers your portable digital piano needs, and the CP series features stage pianos with the company's top-tier piano samples included.
The MX series excels when it comes to instrument selection, including synthesizers, orchestral sounds, and even drumkits. Let's cover these sounds.
---
Synth Sounds
Synth basses, leads, and pads are beautifully recreated on the MX88, and the limited sound editing options here are somewhat mitigated by the huge list of available sounds.
Note that I said recreated rather than sampled. This is where Yamaha's VCM technology comes in.
Not all sounds are sampled (as that would take way too much storage space), and most of the synthesizer parts have elements of Yamaha's virtual circuitry modeling, which models the analogue warmth that comes from actual components.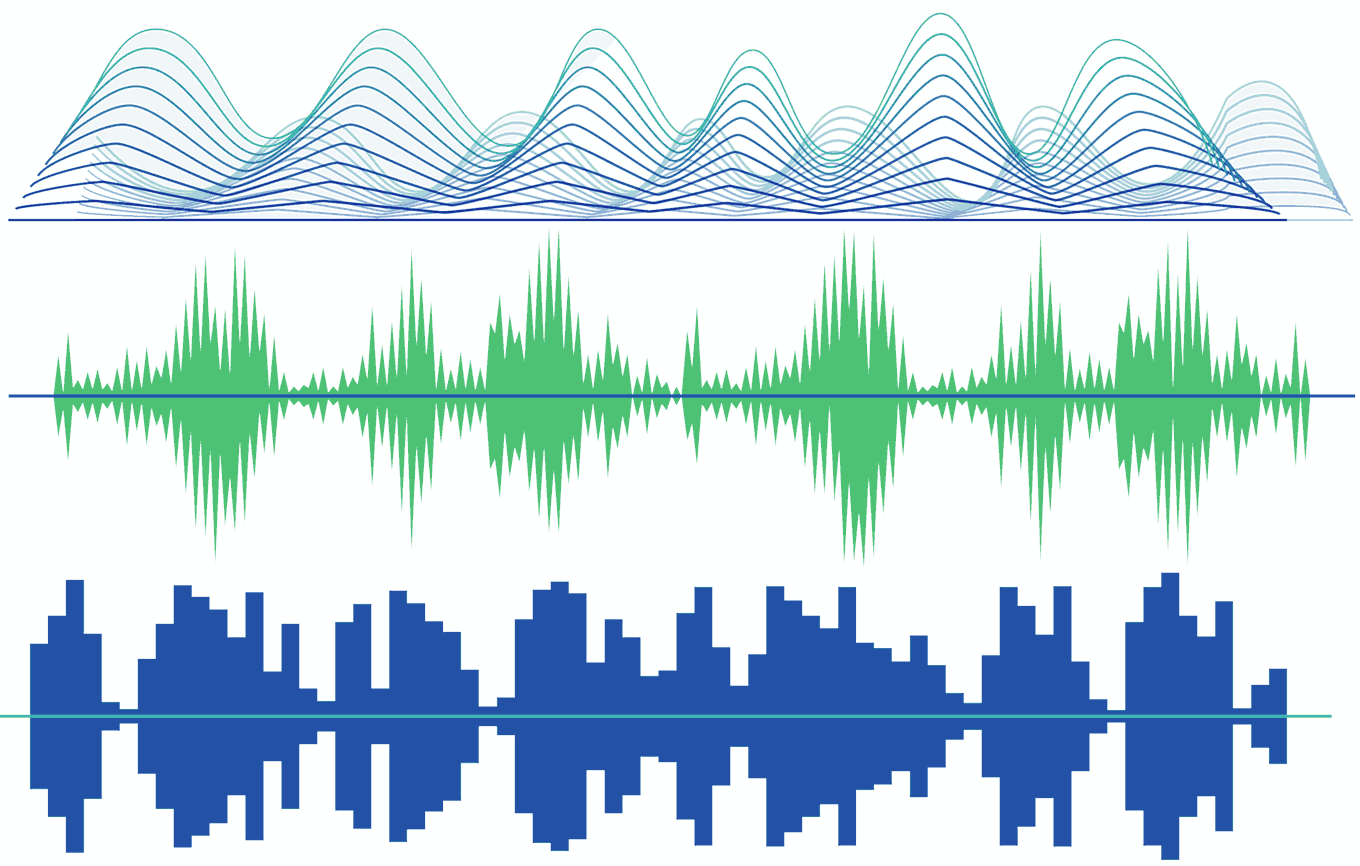 The cool thing about the VCM sounds is the warmth. The synth basses, pads, and leads manage to emulate the vintage tonality of analogue gear.
While the algorithms used are still trade secrets, people tend to guess that a lot of saturation and synthetic non-linearity is involved, along with dynamic equalization.
This section includes FM synths. The 80s pop scene was filled to the brim with sounds off the Yamaha DX7 FM synthesizer, and those presets were recreated beautifully here, with subtle chorus added to some of the sounds for even more stereo width.
The synth sounds are the main focus of marketing materials for the MX series, and I definitely feel that a lot of effort has gone into the sounds, both in terms of sound design and audio fidelity.
If you're looking for a large sound palette to work with, the MX series has you covered.
I would like to note that the filter has a bit of stepping going on. This is noticeable if you listen for it, and it's something quite common among older digital synthesizers.
This is a result of the MIDI protocol's limitations, where there are only 128 distinct values. Is it a major issue? Not really, but it's something synth-lovers might want to consider.
---
Other Sampled Sounds
While the pianos are excellent all round, the other samples are a bit hit-or-miss.
The guitars and basses are good (as is the norm for Yamaha pianos), especially if you know how to simulate the 6/4 string limit and fretboard limitations.
The orchestral sounds vary a lot in quality. The main problem is the native sampled vibrato on certain solo instruments.
Each held keypress begins with a sustained note, but vibrato slowly gets introduced. The problem is that you don't get any control.
The vibrato comes in at the same time regardless of how hard you press the key, and you can't change the pitch modulation rate or depth in any way either.
Thankfully, most of the ensemble sounds sustain the same pitch throughout, so it's not an entirely bad category.
Of course, in a selection of 1,000+ sounds, there's bound to be a few misses. Despite that, I'm still very satisfied with the MX88's selection.
The pianos are good, and there are a lot of nice synth sounds that sound surprisingly realistic.
---
Effects
The MX88 comes with the following effect types:
Reverb
Delay
Chorus
Flanger
Phaser
Tremolo and Rotary
Distortion
Compressor
Wah
Bitcrusher
Tech-Based Effects (Ring Modulator, Auto Synth etc.)
Miscellaneous Effects (Harmonic Exciters, Pitchers etc.)
These effect algorithms are the same as those on the MOTIF XS and are definitely high quality.
Most effects have different modes. For instance, there are 10 reverbs, 8 delays, 5 choruses, and so on.
The effects also come with a ton of editable parameters, though you will need the downloadable Data List PDF file to edit them in detail, as they are buried in a less-than-intuitive menu.


The editing itself, if you can wrap your head around it, is very detailed.
For example, the reverbs have tweakable room size, diffusion, decay times, and they even include onboard low-pass and high-pass filters. The same level of control is replicated across all effect types.
The Chorus and Reverb effects can be easily dialed in through the front panel with a pair of dedicated knobs. The rest of the effects are considered insert effects and involve a bit of menu diving.
There are far too many effects to cover here, but just know that the ones I tried sounded very decent.
The option to further modify them is available for those who want it, while people who don't want to dive deep into the settings can take advantage of the presets.
Insert effects at first glance seem a bit harder to use, but that's where the assignable knobs come in to play. You can assign these knobs to any parameter from the effects, even from the reverb and chorus effects.
The effect section also includes a 5-band Master EQ which affects the sound post effects.
Having an EQ is always welcome, as it helps emphasize and clean up certain frequencies in your sound. While the EQ requires a bit of menu diving to use, I still appreciate that it's there.
Overall, effects are excellent. Even if you're not too keen on deep editing, the presets will have you covered.
---
Polyphony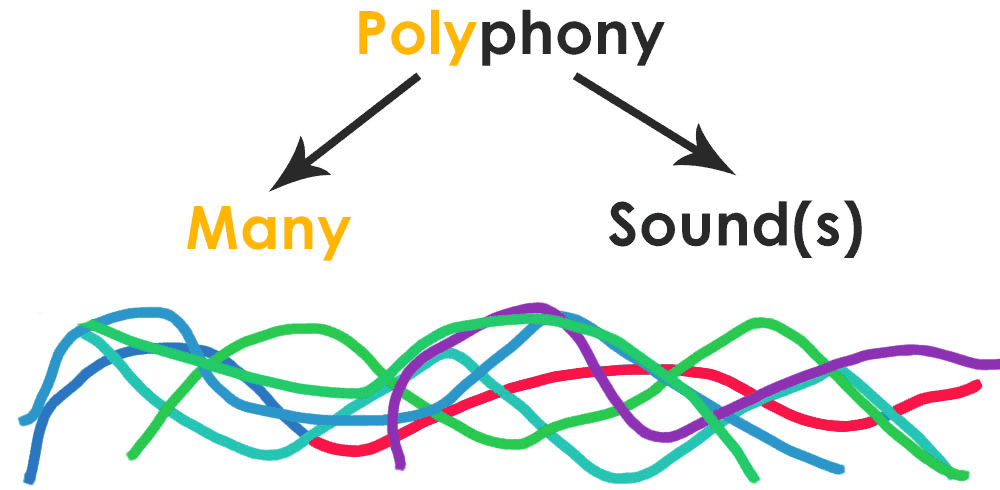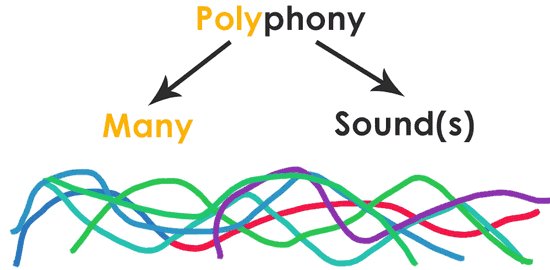 The MX series comes with 128 notes of polyphony as a standard, and that's more than enough to cover all genres of music.
The polyphony limit also manages to handle the layered modes, barring extreme programs that involve 10+ parts playing simultaneously (which are possible with the MX series, but more on that later).
Using a basic 2-sound layer patch with a backing rhythm, no sound cutoffs were heard.
Features
The MX88 has a ton of features you'd expect from a workstation keyboard, with the highly marketed flagship feature being easy integration through its DAW control mode.
---
Modes
Layer mode and Split mode are available on the MX88.
Programs on the MX88 are set up such that you always have 2 sounds easily accessible.
Even when you're playing a single sound, say a grand piano, you can also load up a second sound that you can switch to with a single button press. These two sounds can be layered or split using the dedicated Layer and Split buttons, too.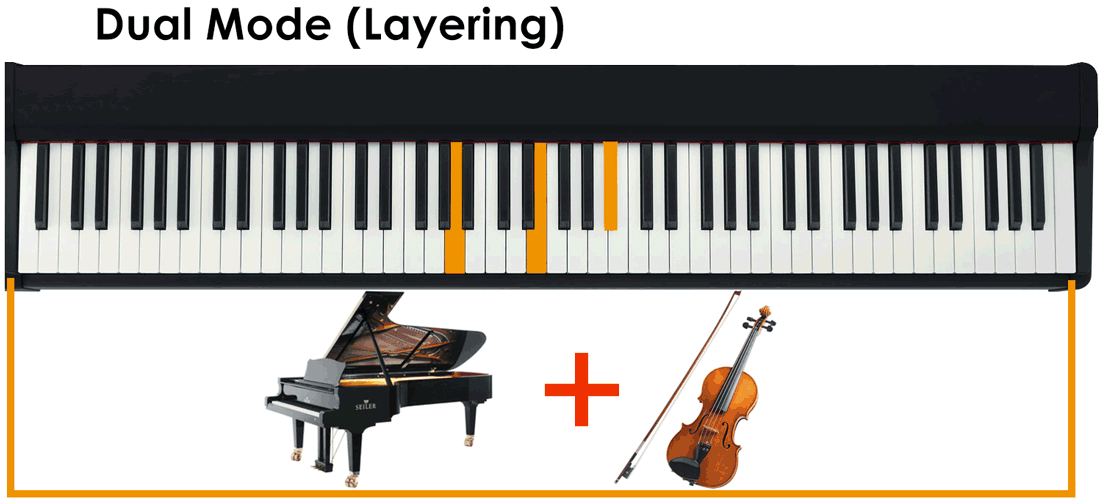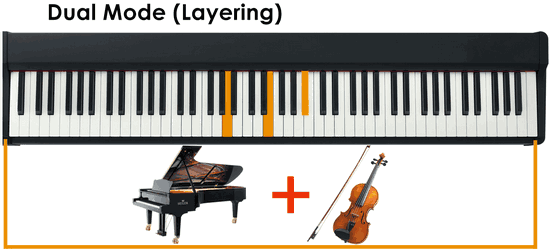 Layer mode allows for the simultaneous play of two or more sounds. This is a standard feature on most keyboards and digital pianos, so its inclusion is very welcome.
The nice thing about the layer mode on the MX88 is that you can layer up to 16 sounds simultaneously.
This involves a bit of menu diving, but you can set things up before a performance and save them as a user preset (for which 128 slots are available). Do mind the polyphony limit.
Split mode allows you to have different sounds playing on the left and right sides of the keyboard. The split point is user definable.
A little thing worth noting is that you can easily invert the split as well, which is helpful when you accidentally set things up in reverse.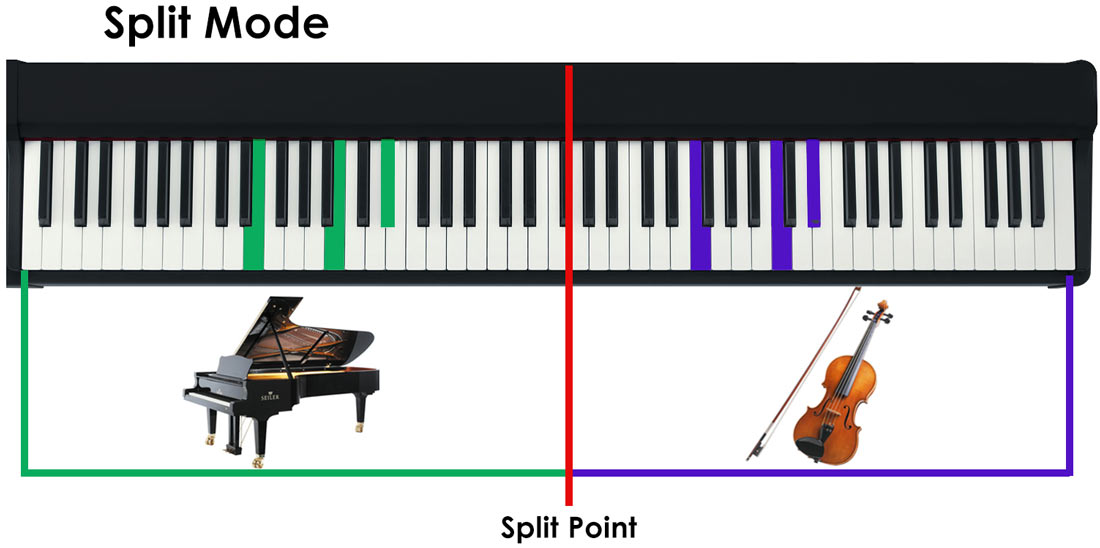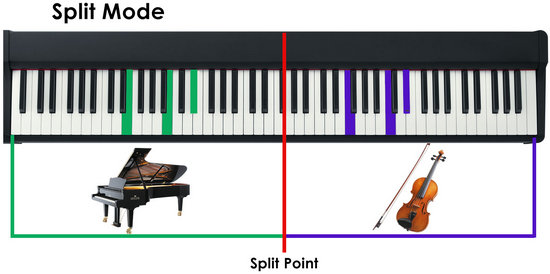 I also like the ease of setting up split points. Just hold down the Split key and press the key you'd like to be the split point.
The UI design also deserves praise, especially if you're working with the standard 2-sound layers and splits.
The screen shows your 2 main sound names constantly, and you can switch between the focus with a single button press.
The focus allows you to tweak effects on the fly, and you can even link both sounds to the focus, allowing you to modify parameters on both at the same time.
For example, you can have a basic piano layered with a warm pad and have your 4 function knobs focused on the pad. This allows you to slowly bring in the pad by raising the volume gradually.
While this is a basic-use case, it shows how the UI design facilitates performances nicely.
---
Rhythms
The MX88 comes with 208 rhythm patterns. These are split across the following categories:
Rock
R&B
Electronic
Jazz
World
Orchestral
These rhythms are tempo synced and adapt to your own defined tempos. To control the rhythms, just hit the play and stop buttons.
These drumbeats also come from the MOTIF series and are decent overall. They aren't ideal substitutes for the real deal, but they can be used for electronic gigs.
The main problem with the rhythms is a lack of variations and fills. This means you get a monotonous beat playing in the background, with no changes.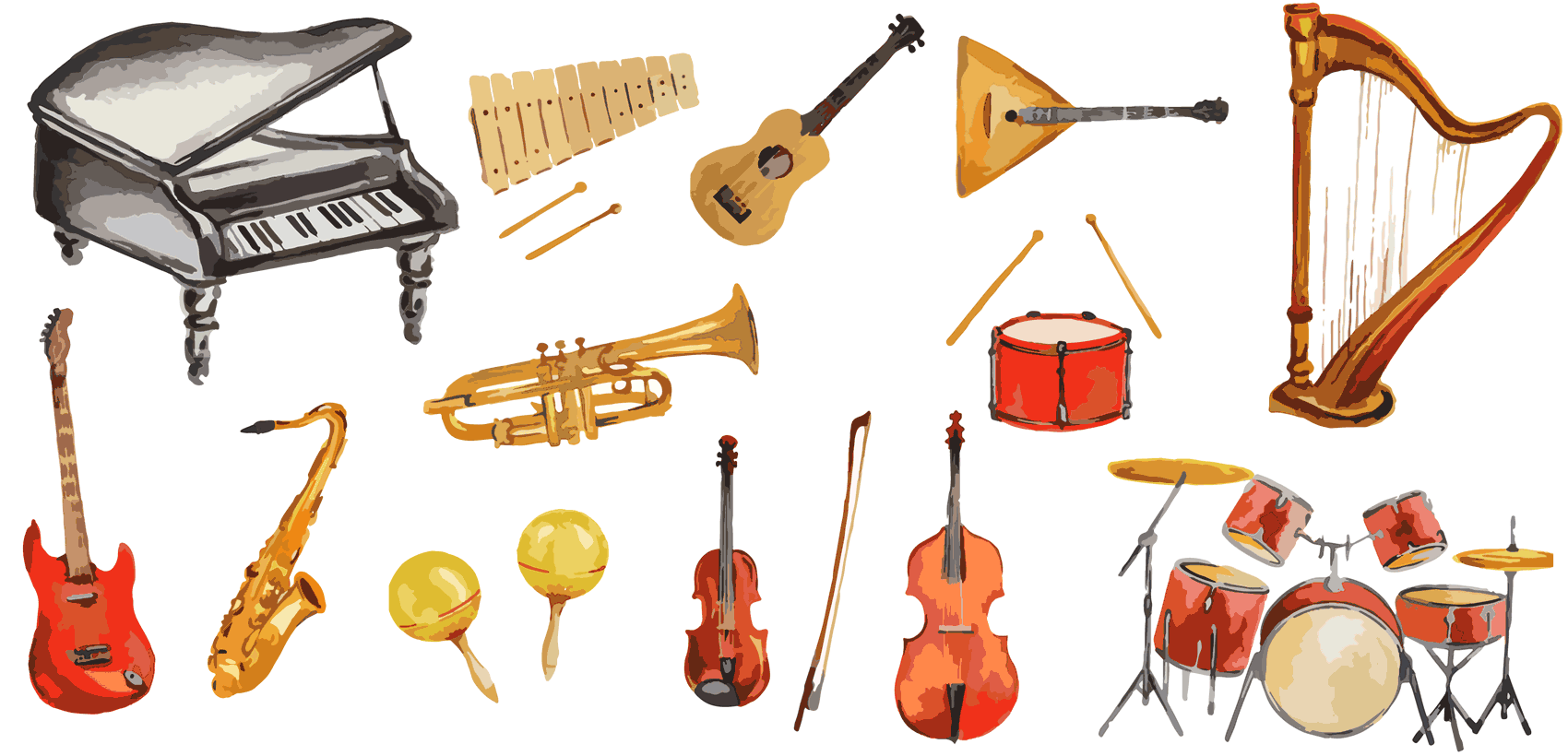 The drum sounds are also somewhat lackluster. There are no real multi-samples here, so you'll be hearing the exact same sounds every time.
For practice purposes, this is fine as a substitute to the metronome (which is not included on the MX88). For performances, unless you're doing Progressive or Acid House, you might be better off using a separate drum machine or sequencer.
---
Arpeggiator
The MX series comes with a whopping 999 arpeggiator patterns. These include standard Up/Down patterns and genre specific styles. Most of these are built into presets, but you can set them up yourself as well.
The default preset that the MX88 boots up with shows this off with great results. It's a piano/pizzicato strings patch that focuses on the piano part.
Once you activate layer mode, the pizzicato strings begin to layer your piano parts with sequenced pizzicato parts.
This really is the focus of most of the preset combinations, or Performances as they are officially known. Most sounds have a standard part, an arpeggiated part, and a rhythm that can be started on demand.
I'd recommend playing around with the arpeggiator if you have the chance. Some of the sequences here are quite inspiring and can even be used to add further depth to a certain sound through layering. Be sure to test out the more exotic types.
---
DAW Control
One of the major selling points of the MX series is the native Digital Audio Workstation (DAW) control.
A dedicated button on the front panel engages DAW control, and the display changes to indicate that it is engaged.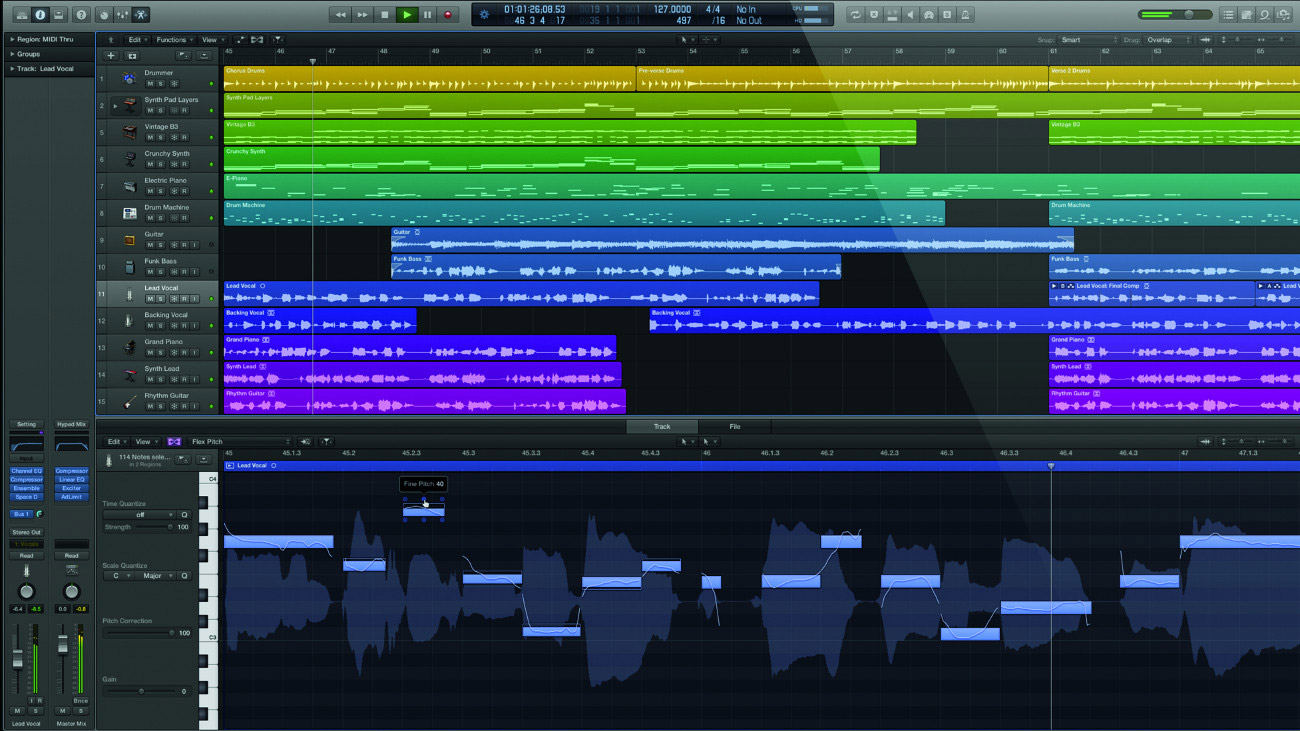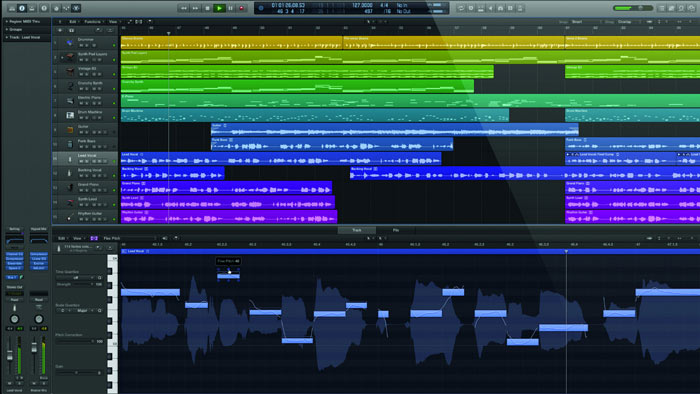 This mode allows the MX series keyboards to serve as an extension to your studio. This function is handled via the MX's USB Audio and MIDI interface capabilities.
Do note that this mode only supports the following DAW's natively:
Cubase 8 and above
SONAR X2 Producer
Logic Pro X
Digital Performer 9
On other programs, such as Propellerhead's Reason and Ableton Live, the MX series keyboards still work as a USB MIDI controller, though the specific function keys have no effect unless specifically configured.
We tested the program with the complementary Cubase AI DAW that comes with the purchase, as well as with a studio-based Cubase 10.
The integration is fairly straightforward and is pretty much as "plug-and-play" as you can get.
DAW control's specific features are marked with on-panel text as well, which makes using the features very easy.
An example use case in Cubase AI involves setting up a basic loop, adding in audio tracks linked to the MX88 and performing over the top of the loop.
All this can be done without using the mouse or keyboard, which keeps performing very hands-on.
Overall, I'm very impressed with how well the integration is done here. You can even load in non-native VST plugins through the front panel controls!
The only downside here is that the controls aren't available for all DAWs. Cubase is made by Steinberg, who happens to be partnered with Yamaha, so the top-notch integration is to be expected.
I only wish that integration was just as well done with other DAWs.
To be fair, the MX series, like most of Yamaha's digital pianos, has USB Audio Interface capabilities. Hence, I managed to work the MX88 into my usual performance chain, with Ableton Live as the main software DAW of choice.
I'm glad that Yamaha took an extra effort to make seamless DAW integrations as easy as possible, especially considering that the MX88 doesn't come with an onboard MIDI sequencer, which means you'll have to turn to a DAW every time you want to record something.
---
USB Audio Interface
Nearly every keyboard out there allows you to send MIDI data through a USB connection, but it seems that only Yamaha and Korg are including audio interface features as well.
Basically, when you boot up your DAW with the MX88 (or other variants) connected, you can choose the MX88 as your audio device, which sends the DAW's audio output directly to the MX88.
This is very helpful if your performance chain consists solely of the MX88 and a DAW. You no longer need an extra Audio Interface in the chain, and you can even save on a MIDI interface.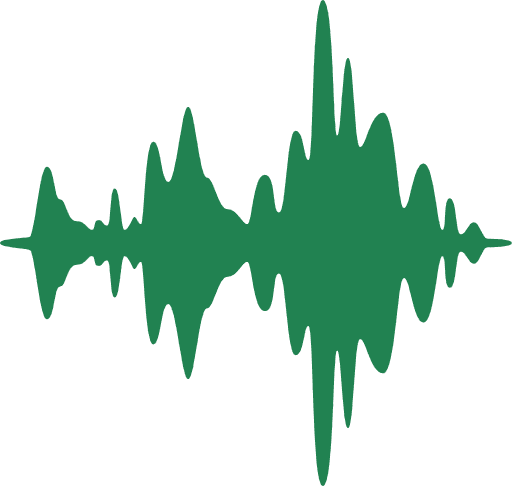 The uniqueness of this feature is that it works great with the DAW integration.
If you've got a particular VST sound source you want (perhaps Xfer's Serum or Native Instruments' Massive), you can load it up and hear its output through the MX88's audio out jacks without needing extra audio connectors from your laptop.
This feature works regardless of DAW, which is a huge plus.
Connectivity
Designed for stage use, the MX series comes with all the connections you'll need, including some legacy options.
Be aware that the MX series does not have built-in speakers. This is a standard omission for on-stage keyboards (as speakers add to the overall bulk), but it is still worth mentioning.
Standard stereo 1/4″ Line Out jacks are included to connect to PA systems or audio interfaces for recording.
A headphone jack also comes included, though this comes in the form of the 1/4″ variant. If you want to use your smaller 1/8" headphones, you'll need a separate adapter.
Dedicated jacks for your Sustain and Expression pedals are included as well.
These are not proprietary jacks either, so they work with any generic pedal. The MX series does not come with a complementary sustain pedal.
Legacy 5-pin MIDI In/Out jacks are also included. They allow you to utilize external MIDI gear and controllers with the MX series.
A USB Type B jack is available and it allows you to connect the MX88 to your computer or smart device for DAW control. This port also covers the USB MIDI and Audio Interface features.
A cable is, again, not provided, though such cables are available for cheap online.
If you intend to use the MX series with your iPad or iPhone, you'll need a separate Lightning-to-USB Camera adapter for iOS devices.
An Aux In (aka Audio in) jack is also included, and you can use this to connect other audio gear to the MX88.
This connectivity is especially helpful, since the included Audio Interface functionality means that you may want to gig without an external audio interface.
---
FM Essential for iOS
An FM Synthesizer app is available for free even if you don't own the keyboard, but connecting it to a MX49, MX61, or MX88 will unlock all the app's features, including its ability to save your custom presets.
Since FM synthesis is digital by nature, the sounds here are really quite authentic, and cover your bases from the classic 80s ballad pianos to the modern growl basses in electronic dance music.
Here's a quick tip: simply connecting the app unlocks the features, so you don't need to own the keyboard.
Yamaha, on their website, even suggests that you take a smart device with the app to an authorized Yamaha dealer to unlock these extra perks.
If you're looking for a new synth to play around with, then be sure to check this out.
---
Vycro MX
This is a third-party app designed to work with MX series keyboards, supported on Windows and Mac.
This app was made by a team that found editing parameters on the MX keyboards to be a bit cumbersome, which I can certainly understand.
It gives you a large graphical user interface and connects directly via the USB port.
While this app was designed with the old MX49 and MX61 in mind, due to a similar architecture, it can be used with the MX88 as well.
While the app is not compulsory by any means, people who want a bit more control should definitely look into it.
Accessories
This is a bare bones package and will definitely need a few more purchases before its ready for stage use.
Here are a few recommended purchases:
Sustain Pedal
A good damper pedal is always essential. Since the MX series carries over sounds from the MOTIF XS, which does support half-dampering on piano sounds, you'd do well to invest in a good pedal.
If you've already got a sustain pedal lying around, it should work great (just know that Yamaha tend to use a different polarity on their pedals, so you'll want a pedal that has changeable polarity in case it doesn't work).
While I normally recommend purchasing the good old Korg DS-1H, Yamaha's inverted polarity means you'll be better off with a Yamaha pedal (or one with a polarity switch).
Yamaha's FC3A is a good choice that feels great and supports half-pedaling. Even so, this may result in issues down the line, especially if you want to use, say, a keyboard from Roland.
Instead, I'd recommend going with something like the M-Audio SP-2.
Sure, you'll sacrifice half-pedal support, but the reverse polarity switch means it works with just about everything. To be frank, you're not losing much by skipping half pedaling on the MX88. It isn't a digital piano after all.
---
Keyboard Stand
The MX-88's relatively compact size means it fits nicely on most generic X- and Y- stands. Yamaha does recommend the YKA7500, but in my books, that's way too extravagant.
Generic X- and Y-stands work just fine here, and a decent one can last you many years without issues.
Here are a few I recommend:
---
Expression Pedal
Expression pedals are not something you always need to consider, but they add a lot of controllability to your performances, all without taking your hands off the keys.
As an example, you can do volume swells with the string ensemble patches here without using the mod wheel – and that adds a lot to your performances.
Since expression pedals all follow the same principles, practically everything works.
As usual, I recommend the Moog EP-3 expression pedal, which is very well-built and responsive.
The Yamaha FC7 is another great option, which is considered an industry standard.
---
External Amplification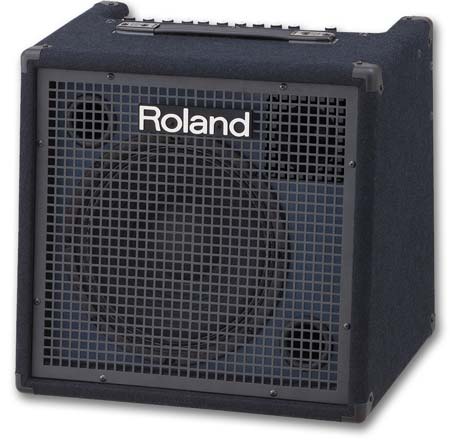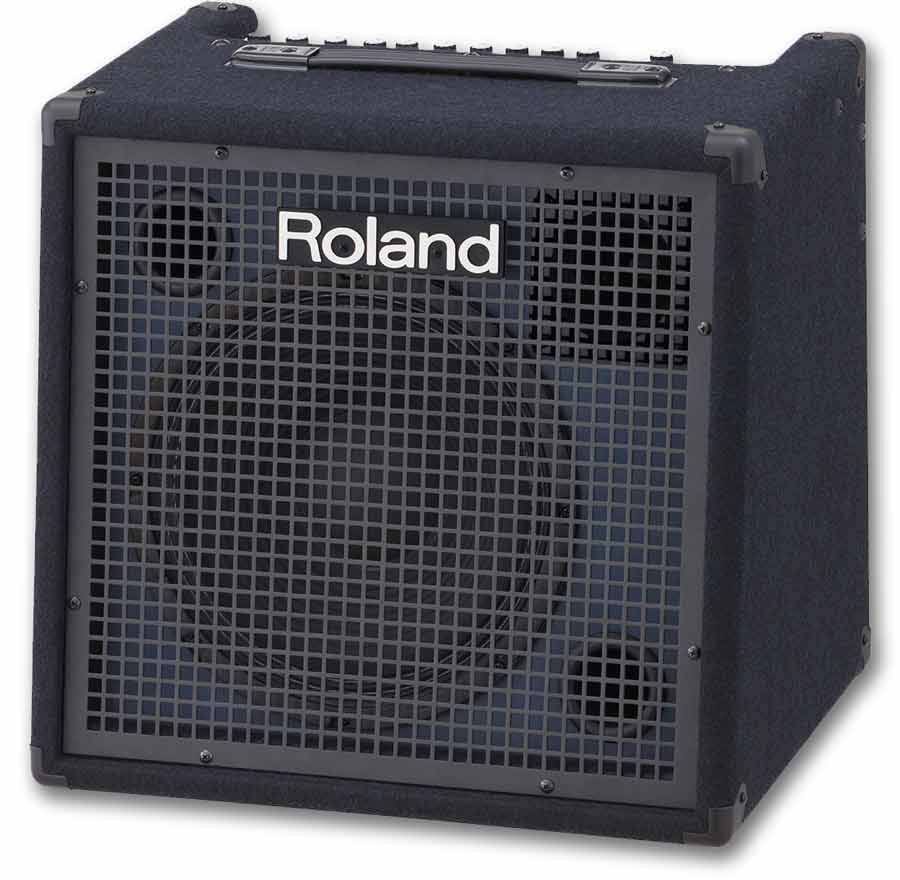 Like most synthesizers, the Yamaha MX88 (MX61/49) doesn't have built-in speakers, which means you'll have to rely either on headphones or an external amplification system such as a keyboard amp, a PA speaker, or something else.
---
Headphones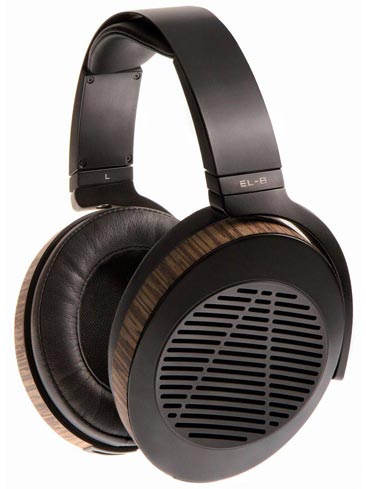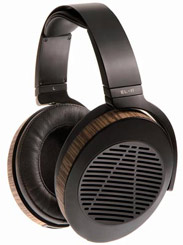 Headphones come in very handy when you want to practice in private, focusing solely on your playing and not disturbing others nearby.
Moreover, a good pair of headphones will provide a clearer and more detailed sound compared to onboard speakers.
Check out this guide to learn how to choose the best-sounding headphones for your digital piano.

Summary
Pros
Decent fully weighted keys (MX88)
Large selection of sounds
Huge variety of good effects
Deep, detailed piano tones
Excellent synth sounds
Tactile, hands-on controls
Hundreds of rhythms and arpeggio types
DAW integration
USB audio interface
Cons
Some sampled sounds are outdated
No variations in rhythms
No MIDI sequencer on-board
Somewhat difficult to edit sounds
No aftertouch
Bulky
---
It's worth considering the target audience of the MX series.
While the keyboard seems to be targeted at musicians looking for their first workstation keyboard, I'd say it's a versatile enough instrument for most people to find something to love.
While I did note that some of the samples don't compete with modern flagship workstations, the synth sounds (which form the majority of the sound library) are really good.
The MOTIF sound engine is impressive despite its age, and modern electronics and engineering make the audio output even cleaner.
While in-depth sound editing isn't the MX series' strong suit, the same can be said for many non-touchscreen workstations out there.
While you could take time synthesizing your own custom sounds, I'm happy enough with the onboard presets.
The preset library covers most of my bases and should carry you through most gigs regardless of music style.
If you really want to go deep, I highly recommend using the Vycro MX software. It is freely available and makes editing presets a lot easier thanks to decent GUI.
Performing with the MX88 was great, even as an Ableton Live user. Having USB Audio Interface features built-in means I can travel lighter since I don't need an external audio interface.
With regards to the 3 variants, I'd always go with the MX88. The keyboard feels more premium and allows you to fully utilize the included sounds.
Yamaha has even stated that they made new custom velocity curves to better suit the GHS keyboard, and this shows with the electric piano sounds.
Then again, there is merit to buying the smaller versions, too.
The non-weighted keys excel with synth parts, and the pitch/mod wheels are in the usual place, which makes using them a lot easier. Either way, you're getting the exact same sound engine and features, so pick whichever you like.
This is an excellent keyboard that will definitely serve as a strong entry point into the world of workstations.
Even if you don't plan on learning all the features offered by workstation keyboards, this is a great sound-generating module with a large sound library.
This is a very inspiring instrument, and I highly recommend checking it out if you're looking for something affordable yet very capable and versatile.
Check the availability and current price of the Yamaha MX series in your region:
Alternatives
In this section, we're going to talk about the Korg Kross 2 and the Roland JUNO-DS, which are direct competitors to Yamaha's MX series.
But before that, feel free to check out the video below for full comparison between these three keyboards done by Jack Duxbury from Andertons Keys:
---
Yamaha MX88 vs  Korg Kross 2 (Full Review)
If we're talking about affordable workstation keyboards, the Korg Kross tops many lists. It's a stripped-down version of Korg's Kronos workstation, which is the mainstay of many studios and performance rigs alike.
In terms of price, the MX88 wins in at both MSRP and retail price, often costing a full $100 less than Korg's offerings. However, price is just one of many factors to consider.
If we're talking sound quality, there's a bit to discuss. For sampled sounds, the MX88 wins, though only by a small margin.
The Korg Kross' piano sounds leave a bit to be desired, being perfectly functional but a bit dull in tonality, as the piano sounds sound like they have a mid-heavy tone that lacks the clear highs of the MX88.
While I like the Kross' electric piano sounds, Yamaha barely edges ahead with their better samples and more accurate FM synth algorithms (they were the pioneers of FM synthesis, after all).
For other synth sounds (analogue or otherwise), I'd have to give the win to Korg.
One of the main reasons why the Kross has sold so well is its in-depth sound editing. This is best revealed by its synth section.
It gives you multiple oscillators, envelopes, LFO's, and other modulation options that you can assign to nearly any parameter you want.
Combine that with the huge array of oscillator and sound source modules (with custom arrangements and configurations), and you've got a very powerful synthesizer at your fingertips.
While Yamaha does have their VCM tech here, the sheer customizability and power of the Korg Kross wins in my book.
Let's talk about controls. The MX88, as described above, has an excellent and straightforward control scheme that's especially helpful for beginners.
On the other hand, the Kross comes with a lot more knobs and buttons, which might be a bit daunting to newcomers.
Even so, the Kross's screen makes navigation much easier, and it makes the deeper features of workstation keyboards accessible to everyone.
For the MX88, let's just say that editing is a bit more cumbersome due to the smaller 2-line screen. Even if the terms 'envelope', 'LFO,' and 'detune' mean nothing to you, there's a basic menu that covers the common controls.
The Kross comes with sample pads, which you can use to trigger samples on the fly. While most may consider this a gimmick and lament the fact that you can't assign program changes to the pads, it's still a fine inclusion not present on the MX series.
In terms of keys, weight, and size, I'd say both keyboards are evenly matched, regardless of variant.
All key actions are perfectly fine, so if you're really particular about feel, give both a quick test run before making your final choice.
The Kross even includes a USB Audio Interface built-in as well, same as the MX88.
In conclusion, both keyboards have their merits, though I personally recommend the Kross for anyone getting into workstations, as you're getting a lot of power for the price.
Meanwhile, if you're looking for a keyboard with a lot of excellent sounds right out of the box, the MX88 would be fine.
In short, get the Kross if you like control and the MX88 if you want a huge sound palette to work with (and don't mind fewer editing options).
---
Yamaha MX88 vs  Roland JUNO-DS (Full Review)
The Roland JUNO-DS is priced in the same range as the MX series, which puts it in direct competition. In fact, many features are similar between the two.
Unlike the Kross, which has a ton of editing features, the JUNO follows a design ethos similar to the MX series and aims to provide good sounds with the ability to make easy edits with a simple, straightforward control set.
Let's talk about the sounds. In my opinion, the JUNO-DS has better sampled sounds than the MX series, especially regarding the piano.
Though this topic is hotly debated online, and as such should be seen as a subjective opinion, I personally (based off the personal experience with the default piano patch) prefer the JUNO-DS because it just sounds cleaner and more realistic.
I'd bet this is because the samples are newer and up to date, as opposed to the MX series' 2007-era samples.
Synth-wise, I found the JUNO to be slightly behind (which was unexpected, as Roland was THE synth company back in the early 1980s).
Yamaha's VCM tech delivers a better emulation of analogue synth sounds in this regard, though I'd specifically like to cover the Jupiter and Supersaw synths on the JUNO, which are definite highlights.
Control-wise, the JUNO wins in my books. The interface is very straightforward and streamlined, and even comes with an LCD screen.
Controlling your synths is really easy with the onboard faders and knobs, and if you want detailed editing, it's possible (though not as easily as with the Kross).
The 8 pads here act similarly to those on the Kross and can trigger musical phrases and samples on demand.
These pads act as a volume monitor when not in use, which is a helpful feature. Note that pads are not present on the MX series.
Key-wise, I'd put both the JUNO and MX series at the same level, though I do prefer the JUNO DS-88's weighted ivory-feel keys to Yamaha's GHS action.
Again, this is very subjective, so be sure to try out your keyboard of choice before making a purchase. The same goes for size and weight, as both keyboards are similar in this regard.
Something subjective is Roland's signature pitch/mod stick, which replaces the standard pitch and mod wheels.
Most people are fans of this, though you can't please everyone. Again, give it a spin to see if you can adapt to it.
Personally, I'd recommend the JUNO over the Yamaha MX series, though I should make it clear that I tend to dive deep into the editing features of workstations as opposed to using them as preset machines.
Roland's keyboard succeeds best at being a very playable instrument, and that's really all I want from a keyboard.