Today we are reviewing the Korg XE20, which Korg markets as both an "Entertainer Keyboard" and a "Digital Ensemble Piano."
With very little fanfare, Korg released the Havian 30 digital ensemble piano in 2015 at an MSRP of about $1,500.
This attractive instrument featured an 88-key weighted piano-action keyboard together with a full-featured accompaniment engine that borrowed heavily from Korg's PA professional arranger keyboards. But the Havian 30 made very little impact (aside from a smattering of largely good reviews) and has since been discontinued.
With an MSRP of less than $1,000, the XE20 instead adopts winning elements from Korg's entry-level B2 digital piano and EK-50 entertainer keyboard into a highly portable package.
Only time will tell if this approach works better for Korg. Let's take a closer look.
Korg XE20 Specs
Keyboard: NH (Natural Weighted Hammer Action), 88 plastic keys
Sound Engine: Stereo PCM
Polyphony: 184 notes (German and Italian pianos: total maximum 120 notes; all other sounds: total maximum 64 notes)
Over 705 onboard sounds, 41 drum kits (including GM sounds)
280 Style presets
Audio Player: MP3, WAV (44.1kHz, 16bit)
Speakers: 18W x 2 (two elliptical speakers, bass reflex type)
Sequencer: Real-time recording (Style mode), 12 tracks (4 keyboard parts + 8 auto accompaniment parts), maximum 999 songs
Playback: Supports song play and SMF (Standard MIDI File)
Display: Monochrome LCD with backlighting
Connections: 2 x Pedal (1/4″ and proprietary); Audio In jack (stereo 1/8″); Output jacks (1/4″ L/Mono, R); USB to Host (type B, supports MIDI/Audio); USB to Device (type A); Headphone jack (stereo 1/8″)
Dimensions: 51.65″ x 13.23″ x 4.65″ (131.2 x 33.6 x 11.8 cm)
Weight: 25.13 lbs (11.4 kg)
Release Date: January 2020
Full specs available here
Check the availability and current price of the Korg XE20 in your region:
Design
Korg offers the XE20 in two models: the XE20 and the XE20SP.
The XE20 is a portable "slab" style piano while the XE20SP includes a matching furniture stand with a three-pedal assembly. Except where specifically noted below, this review covers the features of both models.
In its basic configuration, the XE20 measures a slim 51.6″ (131.2 cm) x 13.2″ (33.6 cm) x 4.6″ (11.8 cm).
Weighing in at only 25.1 lbs (11.4 kg), this piano easily qualifies as portable. The XE20SP's height changes to 29.57″ (75.1 cm) and weight increases to 46.3 lbs (21 kg) with the stand and pedals.
The XE20 sports a sleek minimalist look, borrowing design cues from both Korg's B2 and EK-50 models. While the XE20 is constructed entirely of plastic, the build quality is solid and the piano plays without any noticeable body flexing or unexpected mechanical noise.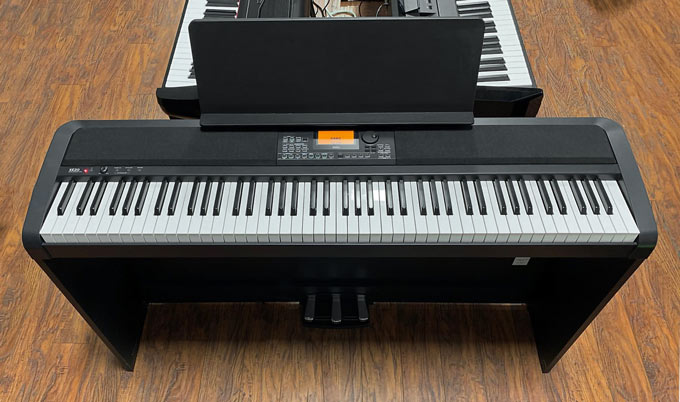 Available only in black, the attractive matte finish on the body should minimize the appearance of fingerprints.
But the cloth coverings on the top-mounted speakers appear likely to attract dust and pet fur so you may want to consider purchasing a keyboard cover or keep a lint roller handy.
Centered on the top panel you will find the most critical controls for sound selection logically arranged around the monochrome (black-on-yellow) backlit display.
Most of these controls are soft-press buttons that are grouped similarly to the control buttons on Korg's EK-50.
The buttons light when pressed and remain lit until pressed again, allowing you to assess your current settings at a glance.
All controls are clearly labeled, including a few "sub" labels identifying the button's behavior when the Shift button is depressed.
The display itself is bright, clear, and well-positioned. However, the underlying layout of the information in the display is a bit counterintuitive.
For example, in most styles, the sound slot simply indicates "German Piano" or "Italy Piano" or another instrument name, without identifying any of the other tones in the style.
While you can access the names of each part using the Shift key (and modify them with the scroll wheel), there is no way to quickly identify which sounds are in the style, which could affect rapid selection during live performance.
Certain basic tasks, such as assigning sounds to parts, can also be less-than-intuitive. You will need to review the manual (which is only available online) frequently as you learn your way around this instrument.
The XE20 lacks basic keyboard performance controls such as pitch/mod wheels or a joystick. I understand that Korg must make design compromises to hit a certain price level, but an instrument with so many non-piano sounds would really benefit from pitch bend and modulation controls.
Keyboard
The XE20's 88 full-sized keys use Korg's entry-level NH (Natural Weighted Hammer Action) keyboard action, the same as used in the B2 digital piano.
The NH action is a graded hammer action, meaning that lower notes on the keyboard require more force to depress than higher notes.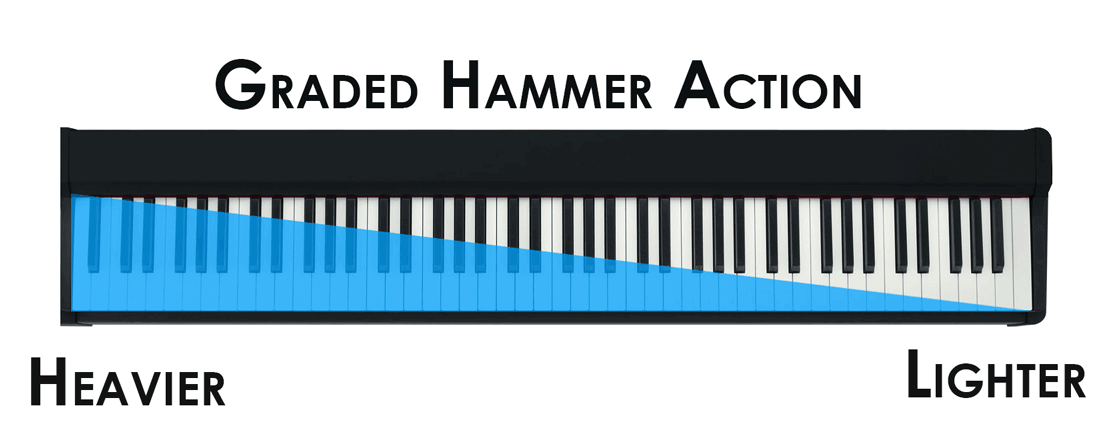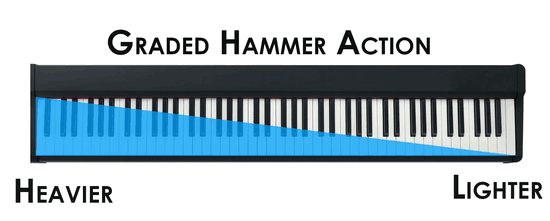 The all-plastic keys are finished with a satin/semi-gloss texture that shows fingerprints and may lead to slippage after long practice sessions or in warm environments.
Korg provides 4 touch-sensitivity options to dial in your preferred keyboard responsiveness: hard, medium, soft, and fixed.
With the piano tones, I struggled to detect much difference between the soft and medium settings and found that the hard setting was the only one that allowed me to play any of the acoustic piano sounds softly.
With the "fixed" option, you can set the MIDI velocity value (0-127) for uniform loudness or softness, such as with an organ or synth sound.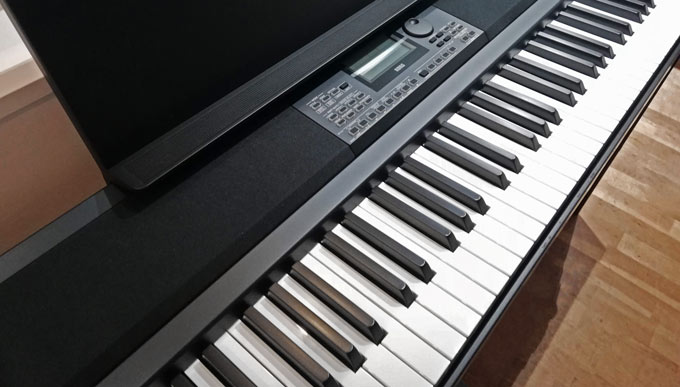 If you are an experienced pianist looking for the realism of an acoustic piano, this action does not deliver. At the same time, I don't think this instrument is aimed at advanced pianists.
Is the action so bad that I would advise a beginner to use a different keyboard? No, but it could be an impediment to advancing beyond intermediate piano literature.
For other sounds, I found the keyboard a joy to play, especially with the electric piano, synth, and guitar sounds. As the XE20 is intended to play much more than just acoustic piano sounds, I think the NH action is an acceptable compromise.
As always, the matter of keyboard touch is personal and if at all possible you should test a physical model of the action before buying.
For what it's worth, I strongly preferred the NH action on the XE20 floor model I tested against the Yamaha DGX-670 and Casio CDP-S360 floor models in the same store.
Sound
Korg's keyboards usually feature great sounds regardless of their price tier, and the XE20 is no exception. It comes with 705 sounds and 41 drum kits (including general *lower-definition* MIDI-compatible sound sets).
Here, the heritage of the XE20 becomes quite clear: apart from the German and Italian pianos (both from the B2 Digital Piano), the sounds are identical to the ones shipped with the EK-50 model and are grouped into the following categories:
---
Piano – Includes the premium German and Italian pianos, other acoustic pianos, harpsichord, and clavichord tones as well as some piano/string/pad combinations.
E. Piano – Includes electric piano sounds (primarily of the classic reed and tine type).
Mallet & Bell – Includes vibraphones, marimbas, orchestral bells, and other tuned percussion played with mallets.
Accordion – Includes a variety of harmonicas, musettes, and accordions.
Organ 1 & 2 – Includes a large number of tonewheel and transistor electric organs as well as a good set of pipe organs.
Guitar – Includes 80 varieties of acoustic and electric guitar instruments as well as plucked world instruments such as sitar, koto, and shamisen.
Strings & Vocals – Includes more than 70 pads, choirs, and orchestral strings.
Trumpet & Trombone – Includes trumpets, trombones, flugel horns, and tubas.
Brass – Includes more than 70 brass ensembles.
Sax – Includes mostly solo variations of tenor, alto, soprano, and baritone saxophones.
Woodwind – Includes standard orchestral woodwinds along with some more exotic samples such as shakuhachi, bagpipe, and ocarina.
Synths 1 & 2 – Includes more than 100 digital and analog synthesizer sounds with multiple leads and pads, as well as synth brass, resonant sweeps and a multitude of cinematic patches.
Bass – Includes both acoustic and synthesizer bass tones.
Drums, SFX, and Special – These categories include the 41 drum kits, solo drum and percussion tones, and special effects sounds.
---
At the heart of each of these sounds is Korg's Stereo PCM technology.
PCM (for pulse code modulation) is a mature multi-sampling technology that is not unique to Korg. However, Korg has been using and refining their version of PCM since the late 1980s when they released their famous flagship workstation, the M1.
The core of PCM technology involves multi-sampling an instrument under a variety of conditions and then combining the samples to emulate the original instrument as closely as possible when played under the same conditions.
Korg goes even deeper with their sampling technology, including sampling a variety of combinations to reflect as many factors as possible that would influence the sound of the sampled instrument.
Think of "key off" sounds, the resonant interaction of piano strings, or the distinct sound when the damper pedal is released and the dampers mute the strings.
---
Pianos
If you are going to market and sell a "piano" in which less than five percent of your tones on startup are pianos, then the ones you include really need to be excellent. Fortunately, that is the case with the XE20.
The XE20 leads this category with two deep-sampled premium grand pianos borrowed from the B2: the "German Piano" and the "Italy Piano" (so named).
The German piano samples almost certainly come from a Steinway grand while the Italian piano samples most likely derive from a Fazioli grand.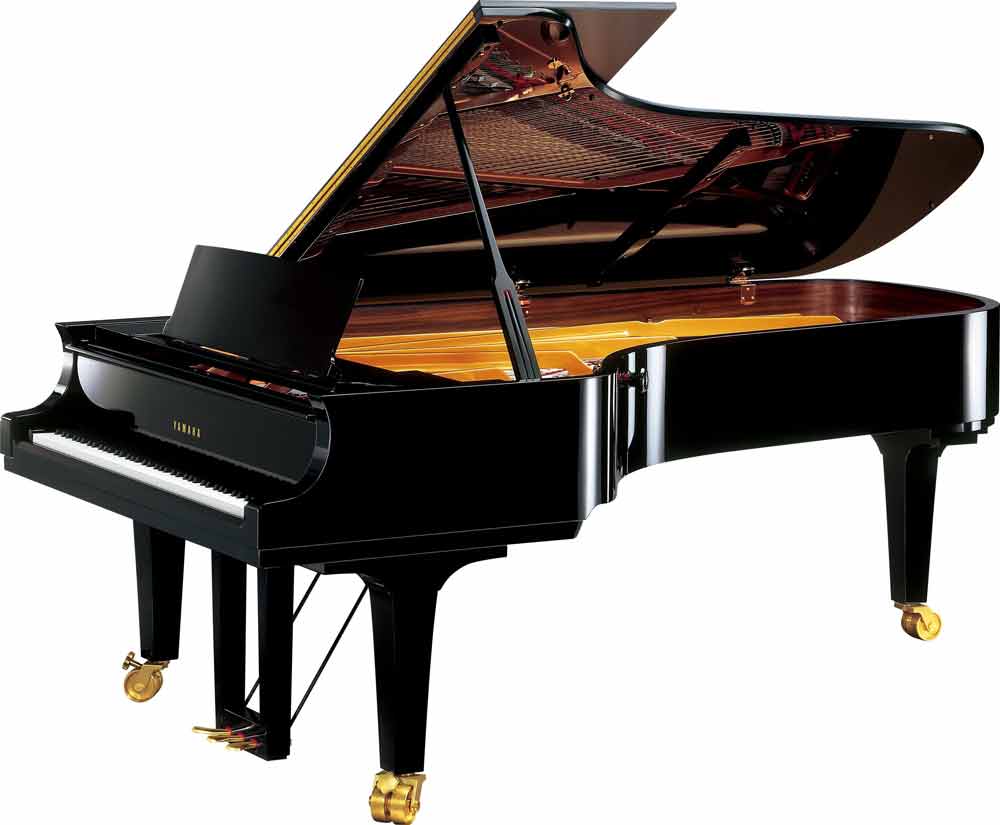 Due to the extensive sampling of the German and Italian pianos, the XE20 can reproduce the original instruments' sympathetic string vibrations and damper resonances so essential to their character.
In addition, with the appropriate pedal unit, you can use the soft pedal, sostenuto, and half-damper with a similar degree of realism to the original instruments.
To my ear, the German piano has a darker, richer tone while the Italian piano possesses a good deal of presence and brightness.
I played both solo and with a variety of accompaniments and found both to be versatile. I would note that the Italian grand cuts through a mix better than the German.
While the multi-sampling creates realistic and responsive pianos, the XE20 does not permit you to tweak elements such as resonance and damper behaviors.
In addition to the two premium pianos, Korg provides many acoustic and electronic piano samples in their "piano" category, including the iconic Korg M1 piano, honky tonk pianos, and a variety of harpsichord and clav tones.
---
Other Sounds
The XE20 offers literally hundreds of non-piano sounds including 41 drum kits.
The sample quality for all instruments is exceptional. The E. Pianos especially stand out, as the keyboard touch is close to that of a Rhodes electric piano, and the preset effects are perfectly tailored to this category.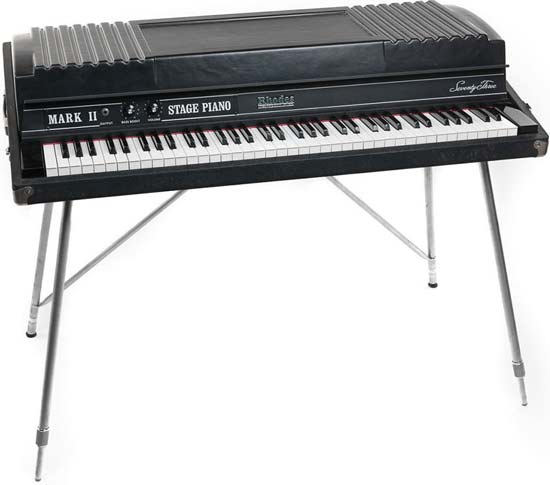 The electric organs are also very good, but not very realistic to perform without real-time drawbar or rotary speaker controls. It's a shame that rotary speaker speed cannot be adjusted in settings.
Out of the classical organs, the organ flute and main church organ are standouts. While I like the wide variety of synth sounds, they could also use real-time pitch and modulation controls that would be standard on a synthesizer.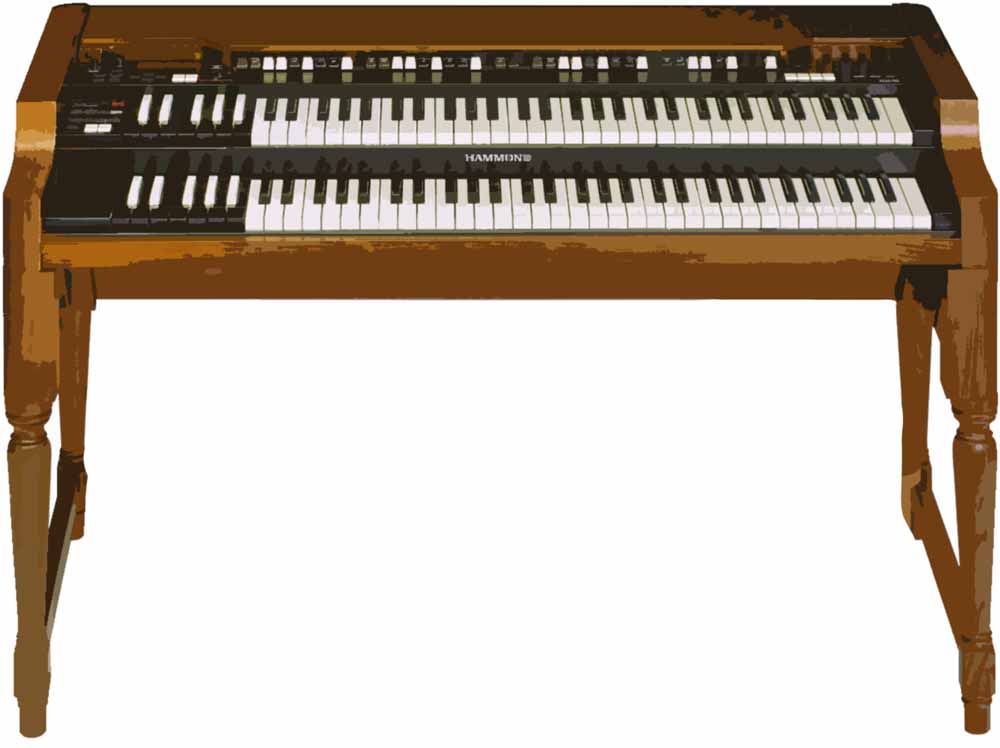 Mapping keyboard velocity to synth filter behaviors would also be a great feature to have.
The drums and basses are serviceable in the many arrangement styles and the variety of other tones enables a good amount of exploration and fun.
---
Shaping the Sound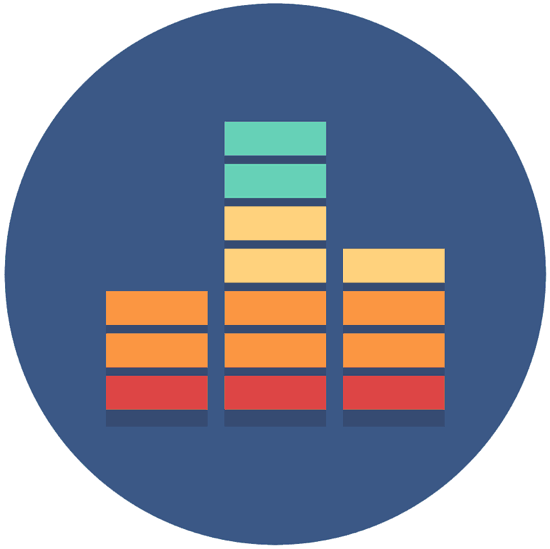 While the preset sounds and effects are very good as-is, if you like to tweak or customize your sounds, then the XE20 only provides very limited options.
Each keyboard and accompaniment part includes two preset effects. The type of effect and any effect-specific parameters (such as, for example, delay time or chorus rate) are not editable. The only change you can make is the mix amount (level) of each effect for each part.
The XE20 also allows you to modify basic EQ settings for the speakers. Available options are bass boost (default), bass cut, treble boost, treble cut, mid boost, mid-cut, loudness, and standard.
That is about it for direct influence on the sounds.
---
Korg Module and Gadget 2 Le
Using the XE20's USB-to-host connection (more in the Connectivity section below) allows you to access additional sounds from Korg's Module app and Gadget 2 Le app.
The Korg Module app (exclusively for iOS) contains 100 presets in five sample-powered keyboard categories: Acoustic Piano, Electric Piano, Organ, Clav, and Multi (synth).
Two in-app purchases are also available: Synthology's Ivory Mobile Grand Piano and a Wurley Electric Piano sound expansion. The Module app provides more flexibility in tweaking these sounds and related effects than the XE20 does for its presets.
The Korg Gadget 2 Le app (available for Mac/PC/iOS) enables you to arrange and record dozens of virtual synthesizers and drum machines with 14 different insert effects and share the results via a number of export options. These sounds are highly configurable.
The Gadget app also supports in-app purchases for additional instruments and sounds. While the app is closely integrated with Ableton, you can download plugins for each of the instruments that can be used in your preferred digital audio workstation (DAW) software.
---
Polyphony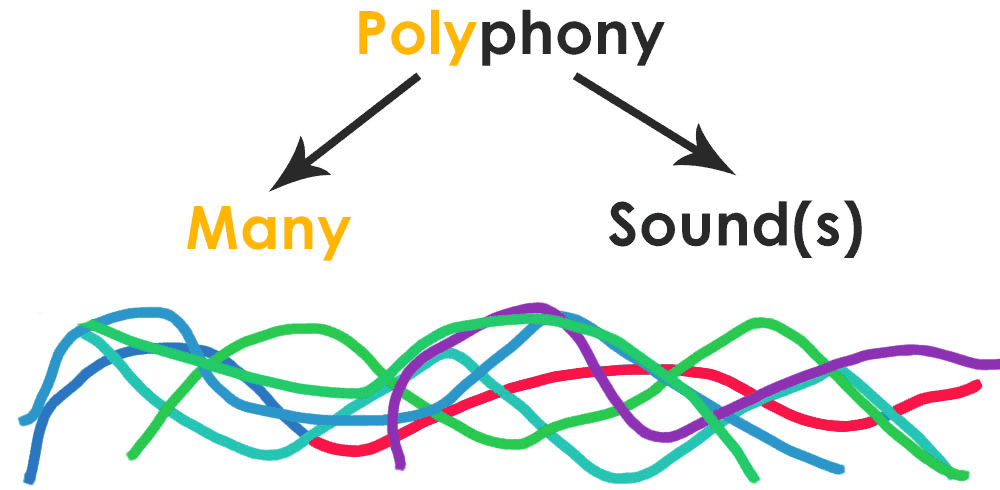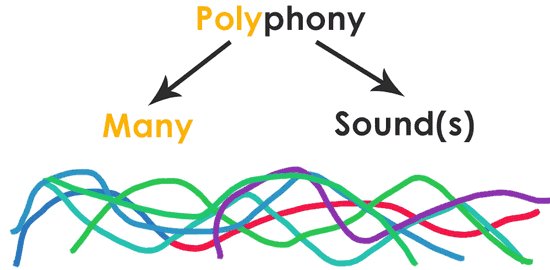 The German and Italian pianos both feature up to 120 notes of maximum polyphony, identical to the B2 model.
All other tones have 64 notes of maximum polyphony available, identical to the EK-50.
Ideally, you would want more polyphony to support the auto-accompaniment voices, as each sound (including each separate drum in the accompaniment part) will use one voice of polyphony.
I suspect Korg felt that 64-note polyphony was adequate for the EK-50 and therefore concluded that no additional voices were needed for the XE20.
---
Speakers
The XE20's two 18-watt speakers provide rich, clear sound throughout their entire volume range.
As they are top-mounted, there's no need to worry about sound quality when playing the keyboard on a solid surface such as a desk or table.
These speakers can easily fill a large living room or an intimate public venue without needing external amplification.
The speakers automatically stop making sound if headphones or audio output cable(s) are connected to their respective output jacks.
Features
---
Playing Modes
The XE20 supports single, split, and layer modes of playing.
This involves using simple and intuitive combinations of the Split button and the four (one lower, three upper) Keyboard part buttons.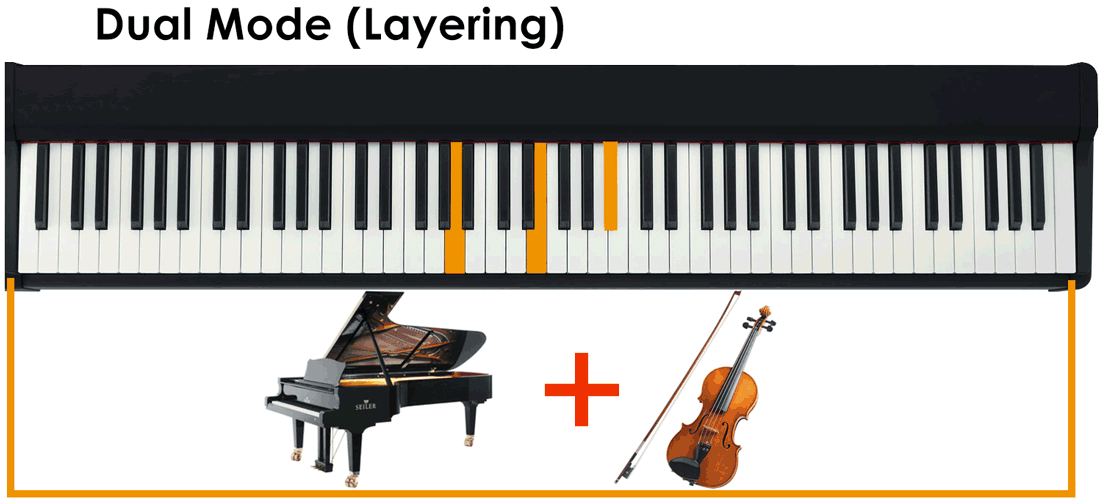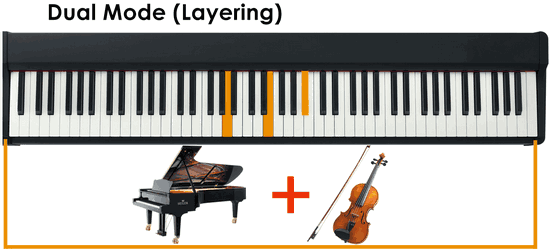 When the Split button is off, the entire keyboard plays only the selected upper keyboard parts. Thus you can quickly switch among three different single voices or stack layers one at a time by activating additional upper keyboard parts.
If the Split button is on, then the lower keyboard part will sound if its button is activated and then any or all of the three upper keyboard parts will sound on the right side of the split depending upon how many of them you select.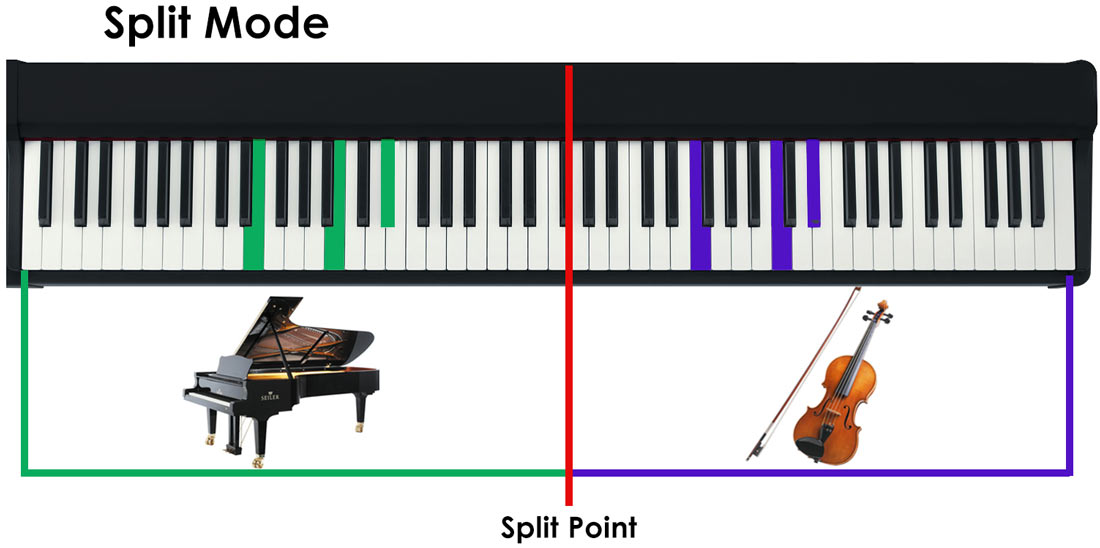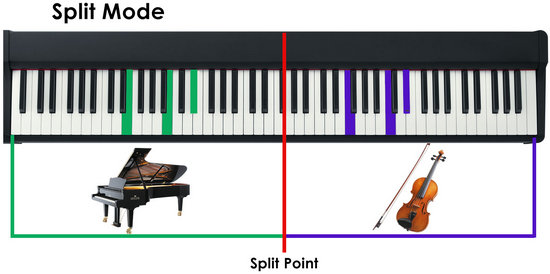 Using Korg's terminology, there are two other modes of playing on the XE20: Style Mode and Song Mode.
In Style Mode, you play a keyboard part with the auto-accompanist (more below) while in Song Mode you play along with a pre-recorded song (whether one of the demo songs, a user song, or an external audio or midi file).
---
Auto Accompaniment
One of the draws of an arranger keyboard is the ability to practice, compose, or perform with a virtual backing band.
The XE20's auto-accompaniment features preset patterns that include dance, jazz, rock, Latin, and so on. Each of these patterns are called "styles."
The XE20 comes with 280 style presets divided into 17 groups. Each style consists of the lower keyboard part, drums, percussion, bass, and "other" parts.
Korg offers seven "bonus" styles for the XE20, and you can also import styles from Korg's PA (professional arranger) series of keyboards via USB.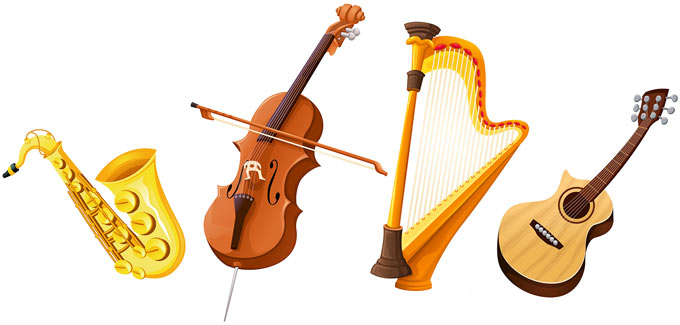 Styles can be customized by changing the tones assigned to the keyboard parts, drums, percussion, and bass and then saving them to a user set list internally or to a USB drive.
Each such set list consists of all related performance settings such as style, tempo, and effects. The EX20 comes with 40 slots for set lists, with the first 8 slots containing Korg's recommended combinations.
The XE20's auto-accompanist allows you to select from two intro and outro patterns, set the arrangement to start automatically upon playing the keyboard, trigger fills, and set (and change on the fly) up to four levels of arrangement complexity.
When activated, the accompanist recognizes (and shows on the display) the chord being played in the recognition range and builds the arrangement around the chord patterns played.
You can tweak chord inversion behaviors and set the relative volume levels among the parts from within the settings menu. It would have been nice to have a set of hardware sliders for the mixing function, but the name of the game here seems to be simplicity and cost.
By activating the "Ensemble" button, you can add chords to the melody line, which will vary depending upon the selected style. Based on my experimentation with this function, you will want to avoid chords or complicated arpeggios in your melody for best results.
---
Songs and Recording
The XE20's Song mode allows playing of songs stored internally or on a USB flash drive.
The playback engine supports WAV, MP3, and SMF (Standard MIDI) files using the keyboard's transport controls on the front panel.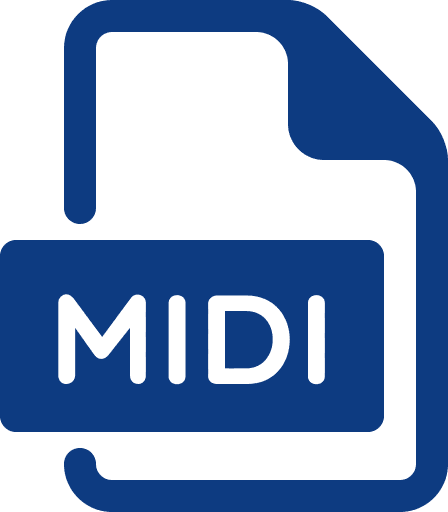 You can also perform along with songs played into the XE20 from your computer via the USB to Host port or from your phone, tablet, or other audio source via the audio input jack. Respective levels of the songs and keyboard sounds are adjustable in settings.
The XE20 comes with 21 demo songs and allows recording and onboard storage of up to 999 songs in MIDI and WAV format.
User songs can also be exported to and imported from a USB drive. Song editing is rudimentary, allowing erasing and overdubbing of the keyboard parts and three of the arrangement parts.
In addition to the above, the XE20 offers typical transpose and metronome functions (including tap tempo) as well as permitting custom tuning using one of nine temperaments for both keyboard and arrangement sections.
---
Learners
The XE20 does not provide a dedicated lesson or side-by-side playing mode. But Korg does provide three months of free access to the premium version of the user-friendly Skoove piano tutorial program.
Skoove is an online platform and can be accessed directly from your computer or via an app on iOS and Android devices. For best results, you will want to connect your device to the XE20 via the USB to Host port.
Skoove offers more than 400 lessons for all skill levels and enables learning from pop songs and classical pieces.
Lessons offer instruction from beginner concepts such as posture, hand independence and position, rhythm and sight-reading to more advanced concepts such as theory and improvisation. The premium version includes one-on-one support from human instructors.
Korg recommends registering the Skoove software through their website (not on the phone/tablet app), as the mobile app does not support coupon registration.
Connectivity
The XE20 has all the standard connections you need for both home use and live performance.
Located on the back of the XE20 are two standard 1/4″ jacks for audio output (L/Mono and R). With these you can easily connect the XE20 to external amplifiers or PA systems without the need for an adaptor.
The XE20 provides a typical 1/8″ stereo headphone connection, also located on the back of the unit. The built-in speakers will not sound when headphones are connected, although audio will continue to be outputted from the audio out jacks.
With the XE20's USB to Device (type A) jack, you can connect a standard USB flash drive to store and read set list data, style settings, user programs, and songs.
You can import and use Korg's user style (STY) and program (PCG) files created with Korg's Pa50, Pa50SD, and microARRANGER instruments with this connection.
While user songs can only be written to disk in SMF or WAV format, the XE20's song player can read WAV, MP3 and SMF.
The USB to Host (type B) jack supports transmission of audio and MIDI between the XE20 and your computer or tablet, enabling easy integration into a DAW (such as the Gadget 2 Le app discussed above or another platform) without an additional USB/Audio interface unit.
The XE20 is core MIDI compliant, so there's no need to install a Mac-specific driver. Korg provides links to download the appropriate MIDI driver for Windows computers.
You will need to purchase an appropriate USB cable to connect to your computer or mobile device.
In a nice departure from the B2 design, a standard 1/4″ pedal jack is located on the back of the XE20 in addition to the Korg proprietary pedal connector located on the underside of the piano (more on pedals in the Accessories section below).
Accessories
Korg provides the following accessories with the XE20:
Attachable Music Rest
Quick Start Guide
AC Power Adapter
Damper Pedal
---
Power Adaptor
As the XE20 runs on a relatively nonstandard 19V DC, you will need to keep track of the power adaptor and may want to consider purchasing a spare.
In contrast to many dedicated arranger/entertainer keyboards (including the EK-50), the XE20 does not offer the option to use batteries.
---
Pedals
The damper pedal you receive depends on whether you purchase the XE20SP kit or the standalone XE20.
The XE20SP arrives with a triple pedal unit similar (or identical) to Korg's PU-2 triple-pedal unit, while the XE20 comes with a basic damper pedal identical to the B2's.
The XE20SP triple pedal supports soft, sostenuto, and damper pedal functions (including half-pedaling) for the German Piano and Italy Piano sounds only.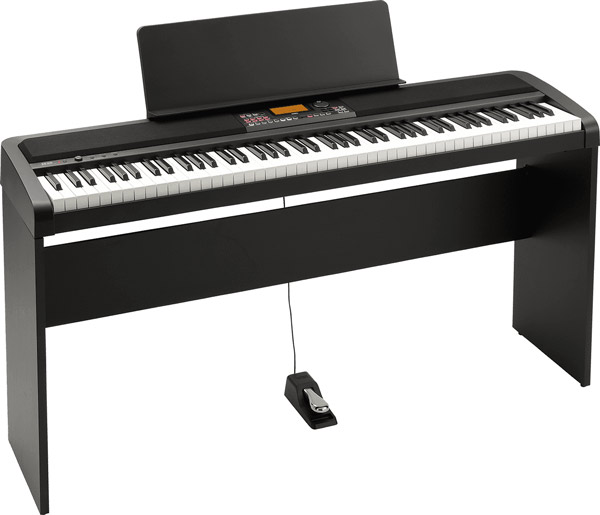 For the XE20, Korg suggests the DS-1H pedal if you only want to support the half-pedal feature. To enjoy all three features that come with the XE20, you need to purchase Korg's PU-2 triple pedal unit.
The 1/4″ pedal jack also supports expression controllers to control the volume of keyboard parts, and Korg recommends the EXP-2 pedal for this application.
---
Stand
The custom stand and pedal unit provided with the XE20SP are not offered for sale separately.
As the triple pedal unit alone nearly accounts for the cost difference between the XE20 and the XE20SP, you should strongly consider going with the XE20SP if you have any desire for the more permanent look and triple pedal functions.
If you opt for the basic XE20, you will want to purchase a keyboard stand and carrying bag if you plan to gig with it.
Given its portability, any X- or Z-style keyboard stand should suffice as long as the stand is wide enough for an 88-key keyboard.
---
Headphones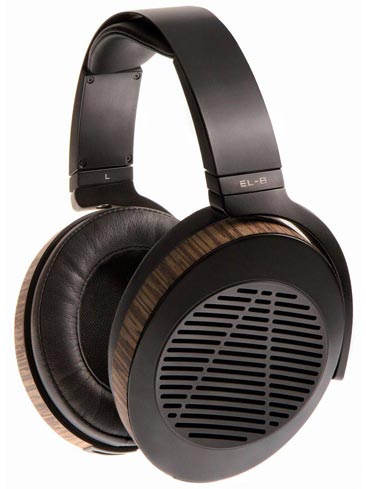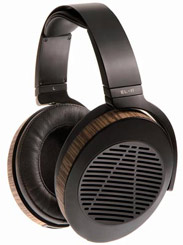 Headphones come in very handy when you want to practice in private, focusing solely on your playing and not disturbing others nearby.
Moreover, a good pair of headphones will provide a clearer and more detailed sound compared to the onboard speakers.
Check out this guide to learn how to choose the best-sounding headphones for your keyboard.
Summary
Pros
Price
Portability
Sounds
Expression Pedal Support
Keyboard
Audio USB connection
Cons
Few live performance controls
Limited polyphony
Limited customization options
No microphone input
No Bluetooth connectivity
Sometimes confusing documentation
---
With the XE20, Korg has created an instrument that combines top features of two very different types of entry-level instruments at a price decently lower than buying both separately
The XE20 seems best-suited to the beginner or casual home musician who simply wants to pick and play with minimal effort devoted to custom sound design or advanced arrangement editing.
And with many additional styles available for download (including Korg PA-series files), the casual player has plenty of room to grow before exhausting the possibilities of the XE20.
Additionally, with some effort devoted to learning and integrating the Korg Module and Gadget 2 Le apps, the same user has plenty of opportunities to learn more advanced sound design, composition, arrangement and recording skills without having to invest in a new keyboard.
While the XE20 is extremely portable, its lack of live performance controls (other than expression pedal support) makes it a less-than-ideal stage piano.
On balance, I think the XE20 delivers really good value for its price and it was a fun instrument to get acquainted with.
Check the availability and current price of the Korg XE20 in your region:
About the Author – John Lanius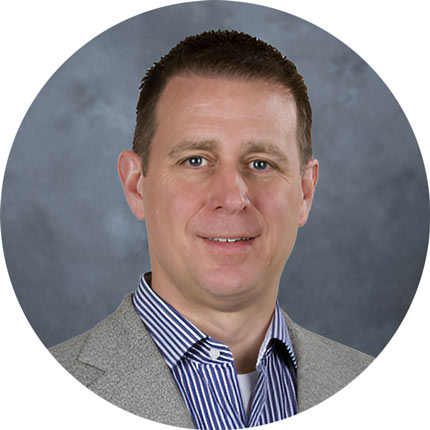 John is a writer and music producer/composer based in the Dallas, Texas area, where he moonlights as a technology attorney during the day.
He studied organ performance at the University of Texas and now balances solo composing and music production from his home studio with playing keyboards in a popular local cover band.
John enjoys reading and writing about the interaction between technology and music.