If you're here, it's likely because you're interested in learning how to play the piano, but just don't know where to start.
You may have heard about online piano methods but are not sure if they'll really work for you, or you might simply not know which one to choose.
You've come to the right place. Let's start by figuring out online lessons' place in the wider world of piano lessons, then we'll check out eight of my favorite online piano methods.
Where Do Online Methods Fit in the Musical Journey?


When people think about learning an instrument, what comes to mind first is typically traditional lessons with an in-person teacher. There is a reason for this: in-person lessons are still the best method for serious classical pianists.
For most people, an online piano method will work just fine. However, there are definitely drawbacks inherent to online methods that are difficult to avoid. For example, most methods are one-size-fits-all, and you may not be able to receive specific instruction on areas that trouble you in particular.
Another weak spot is instruction in posture and hand position. While most methods have a lesson on this, I know from experience that it's easy to develop bad habits if there isn't someone there to poke you in the spine and remind you to pay attention to your hand position.
Musicality, tone, dynamics, articulation – these are all areas that benefit from in-person instruction. It also can be tough to motivate yourself to practice if there's no one to answer to.
But don't despair! If this is something that you're worried about, look for things like teacher interaction, video demonstrations, and practice goal-setting in any online method you check out.
It's also simple to supplement these subjects with YouTube lessons, as long as you know what you're looking for.
What About Free Methods?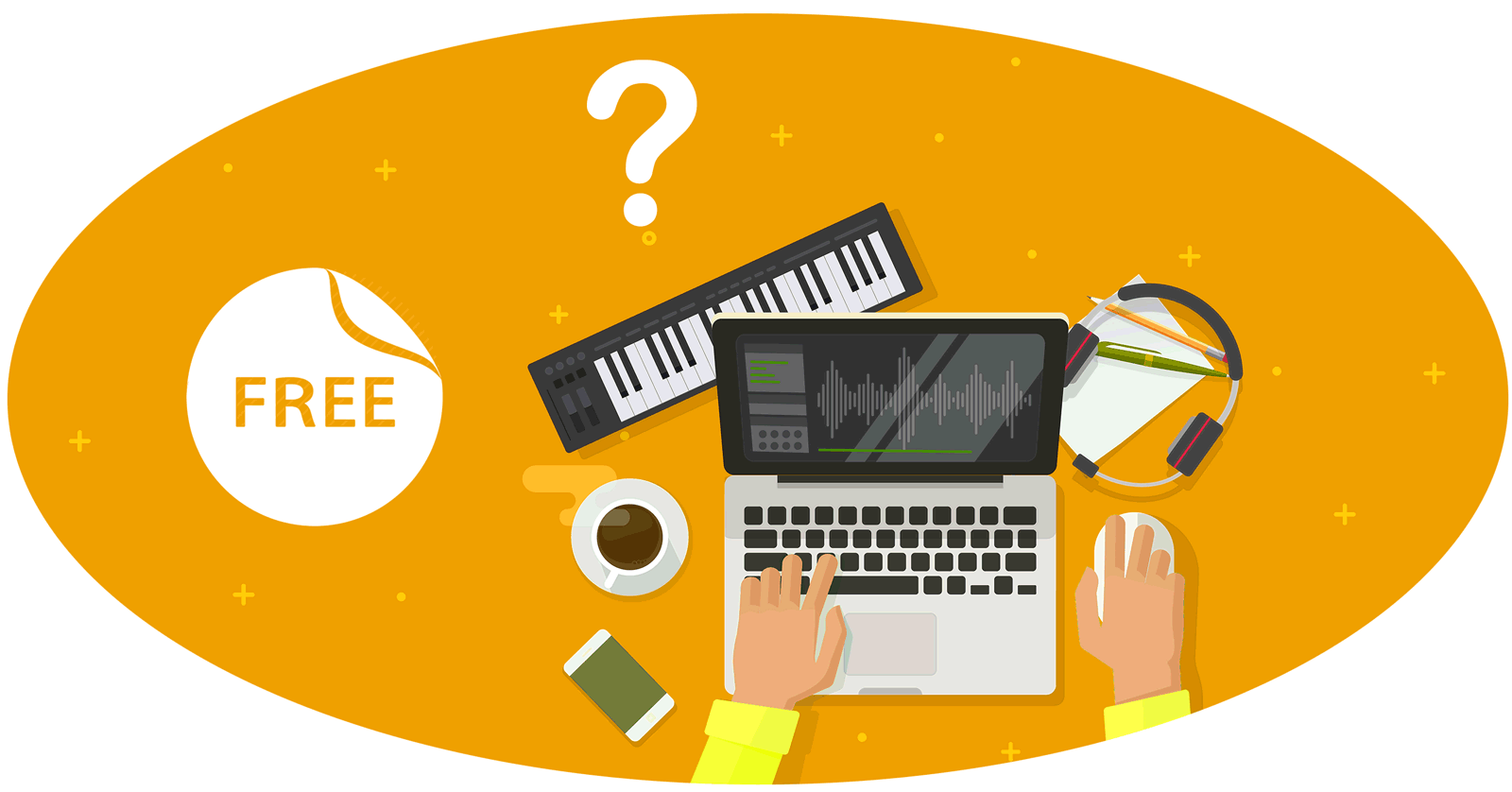 Another option that you may have considered is learning via the free piano resources available online. While there truly are some great sites out there like MusicTheory.net and Creative Piano Academy on YouTube, I do recommend using a paid method, and I'll tell you why.
Firstly, the majority of piano lessons on YouTube teach you how to play a specific song simply for the sake of playing that song, with no musical concept or lesson attached.
This means that while you'll be able to play that song, and perhaps develop some finger dexterity, you aren't learning any actual skills that will transfer to other pieces, or gaining any true musical knowledge.
Another point in favor of paid methods is that they are designed to take you smoothly through the course in a logical and structured way. This makes it easy to know what to practice and therefore make good progress. YouTube lessons tend to be more scattered or sparse.
Lastly, you'll be missing out on features like music libraries, accuracy feedback, and teacher support.
Our Favourite Online Piano Methods
Choosing the best method for you amongst the many on the market can be tough.
To help you make your decision, I've put together a list of eight great online piano methods that each have their own particular strengths and weaknesses.
When making your choice, you'll first need to identify your priorities when it comes to learning the piano.
Do you dream of playing Beethoven and Mozart? Jamming in a blues band? Maybe you'd like a thorough understanding of music, or just want to sit down and play fun tunes.
Whatever your style is, you'll find a course below to match.  Also, make sure to check out the in-depth (full) reviews of any methods that catch your eye for more details!
Before diving into the reviews, let's take a look at the comparisons table below to get a bird's eye view of the apps that made it onto the list.
Flowkey – Foundations for All Ages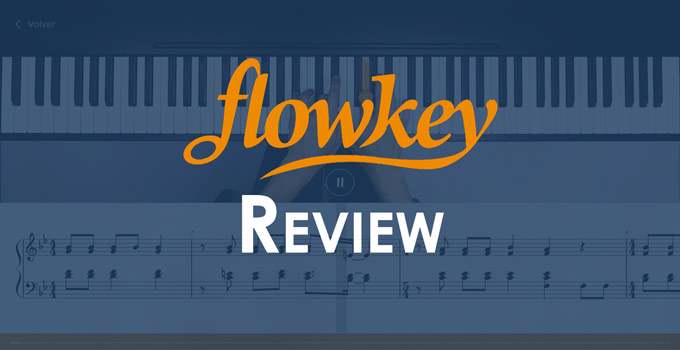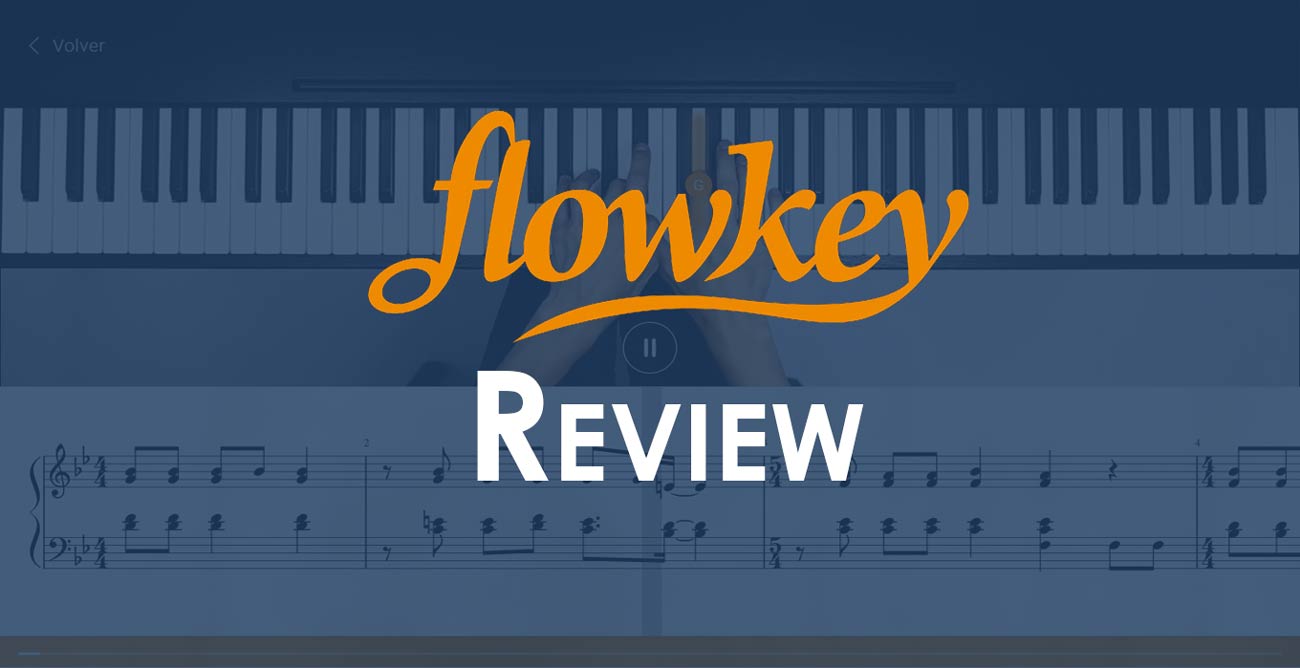 Flowkey is a web-based method that provides well-rounded piano lessons for beginner and intermediate students. The lessons teach using videos that show graphics illustrating the concepts, and check your accuracy using either your device's mic or a midi connection.
Unlike other methods on this list, while Flowkey provides immediate feedback on notes and rhythms played, it does not provide a score or track your progress.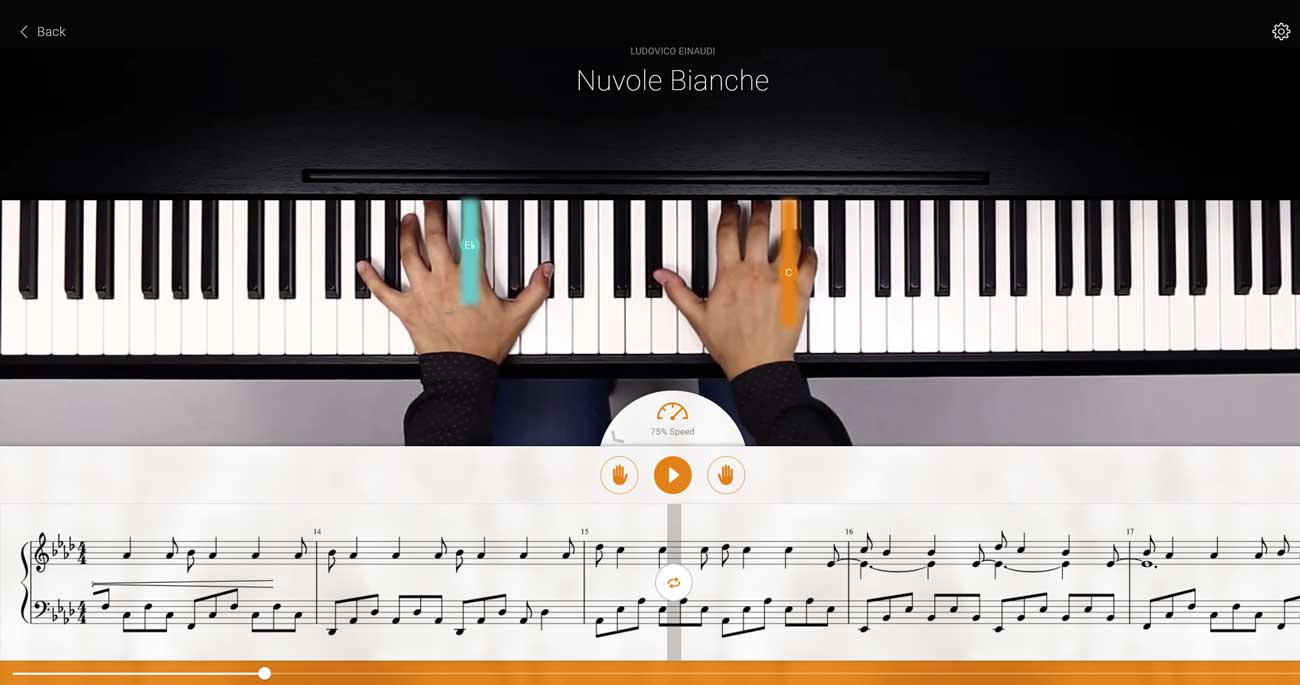 I refer to this course as well-rounded because there is no focus on any particular genre of music or style of playing, and it makes sure to include theory and technique.
The lessons cover reading music, playing chords, improvisation, accompaniment, and scales, which equips students to play all sorts of songs.
The star aspect of Flowkey is its ample song library, which has over 1500 songs in four levels: beginner, intermediate, advanced, and pro. The pro songs arrive at a reasonably high level of difficulty that should take a few years to reach.
The library can be browsed by genre or mood, with sections including classical music, game music, happy, groovy, and R&B. There is a great selection, but a drawback is that you can't print the music off to use outside the app or view more than one line at once.
Kids and adults alike should enjoy Flowkey, but younger learners will most likely need some adult support.
You should choose this course if: You are interested in exploring several different music genres.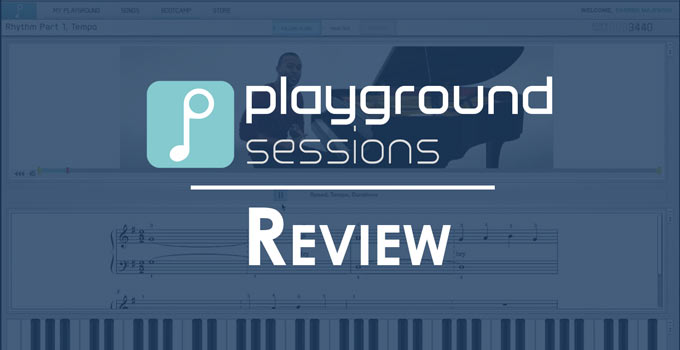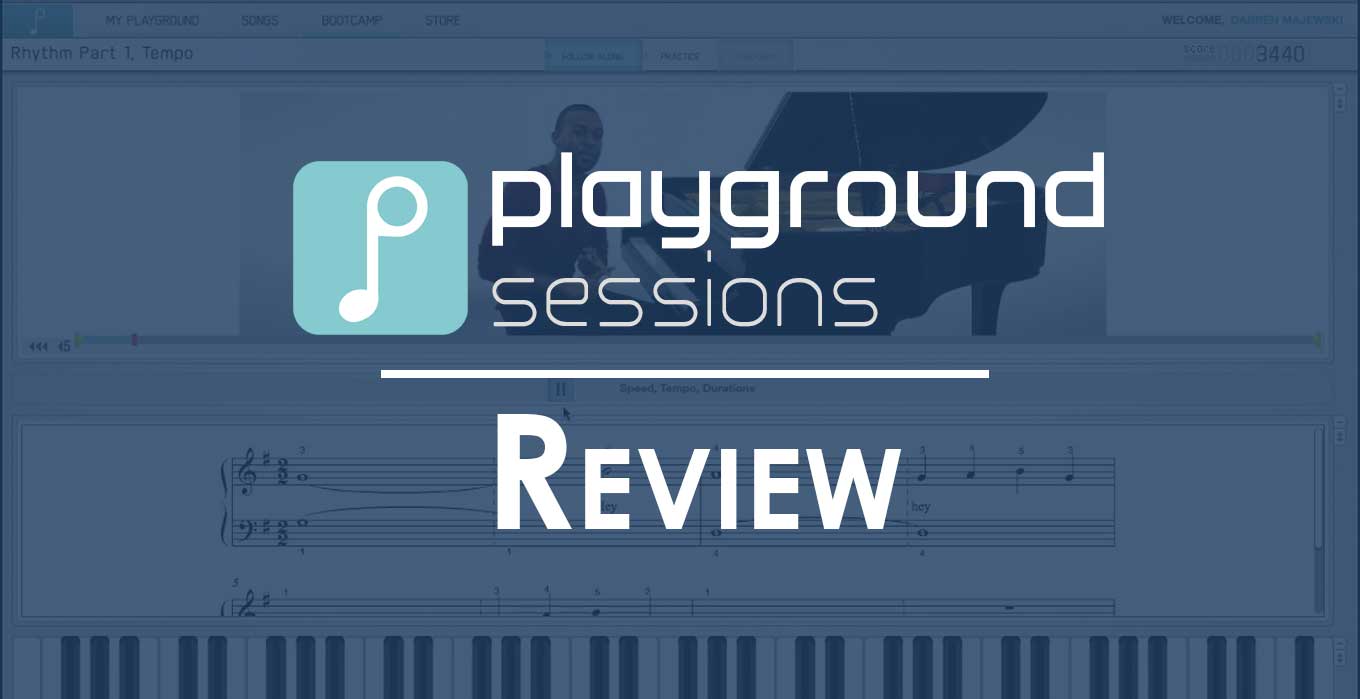 With a name like Playground Sessions, this piano method from Quincy Jones sounds like a lot of fun. So, it's no surprise that its lessons are video game-like, using your computer or tablet to show you how you're doing on notes and rhythms in real time. This method only works with digital pianos and keyboards.
If your goal is to play popular music for fun, this is the course for you. If you're not looking to study piano seriously and want a fun hobby that will keep you interested, then Playground Sessions has a few features that make it a good fit.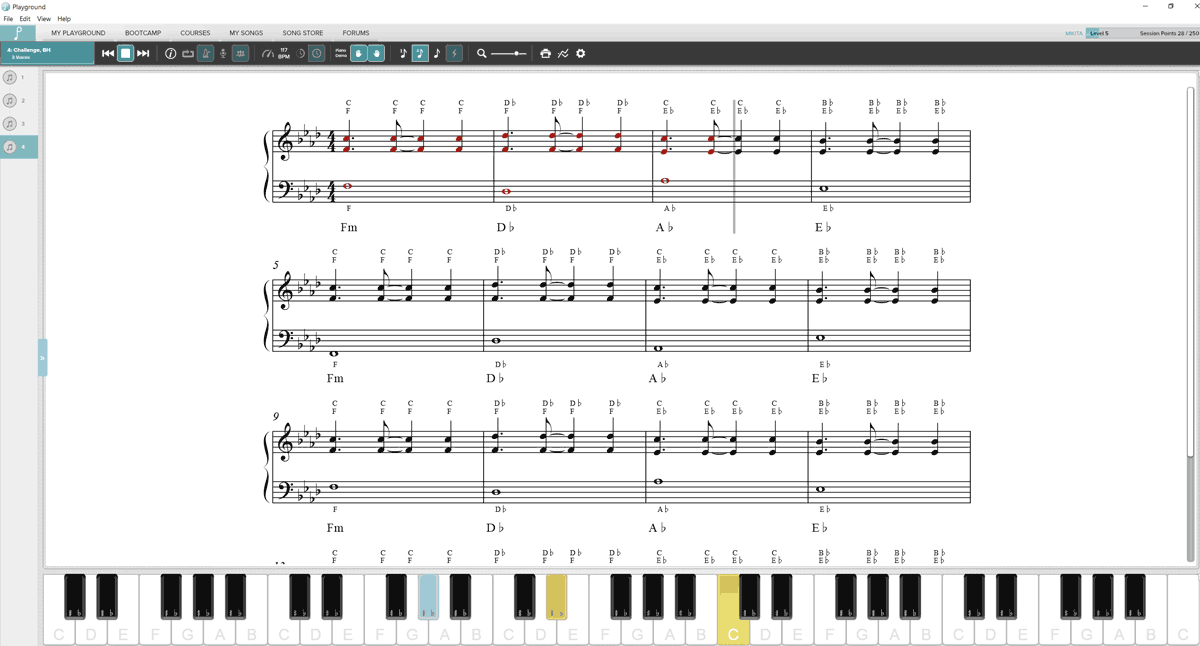 The gamification aspect keeps you hooked on one-upping yourself and your friends by beating high scores, and playing songs that you like and may have heard on the radio makes learning them easy and fun. Most songs come with a backing track, so it feels like you're playing along with a band, which is always a blast.
These features also make this a fun method for kids. Playground Sessions recommends their program for learners ages seven and up. However, kids may need parental help to understand some of the concepts, or the app can be used alongside piano lessons with a teacher.
Playground Sessions gives you a large library of songs to choose from (over 1000 songs) in several genres and interactive lessons that may include video. The lessons are divided into three levels, the first of which is very appropriate for those with no experience playing an instrument.
Playground Sessions will not give you a thorough understanding of theory, technique, musicality, or ear training. It will also not take your piano skills to an advanced level, though you will be able to read and play the sheet music for most popular music. This course is also a good starting point for continuing on to more advanced courses.
You should choose this course if: You want to play songs you're familiar with while having fun.
Pianoforall – All About Improvisation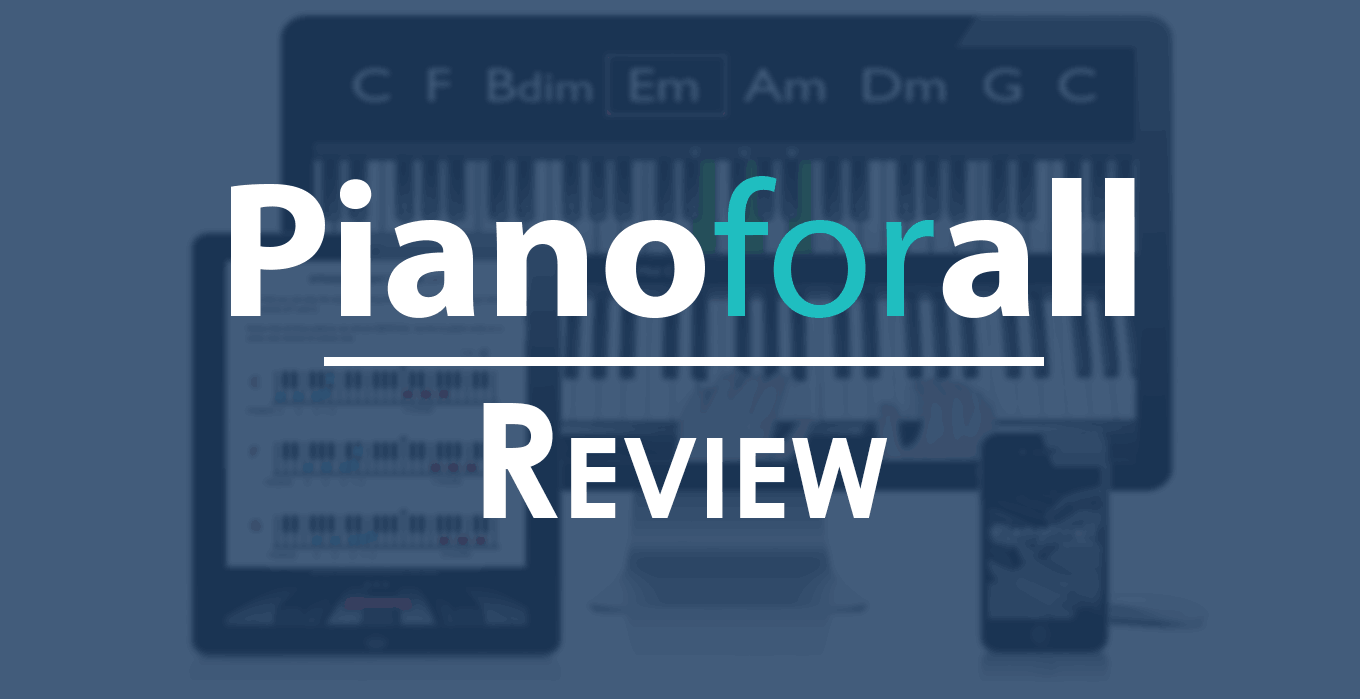 Pianoforall is an e-book course that teaches using a chord-based method, with the goal of getting you to start sounding good within a few days, even if you have no experience with an instrument.
This course's nine ebooks focus heavily on chords, playing by ear, jazz, composing, and improvisation. It teaches the building blocks of music, including chords, progressions, keys, and song structure.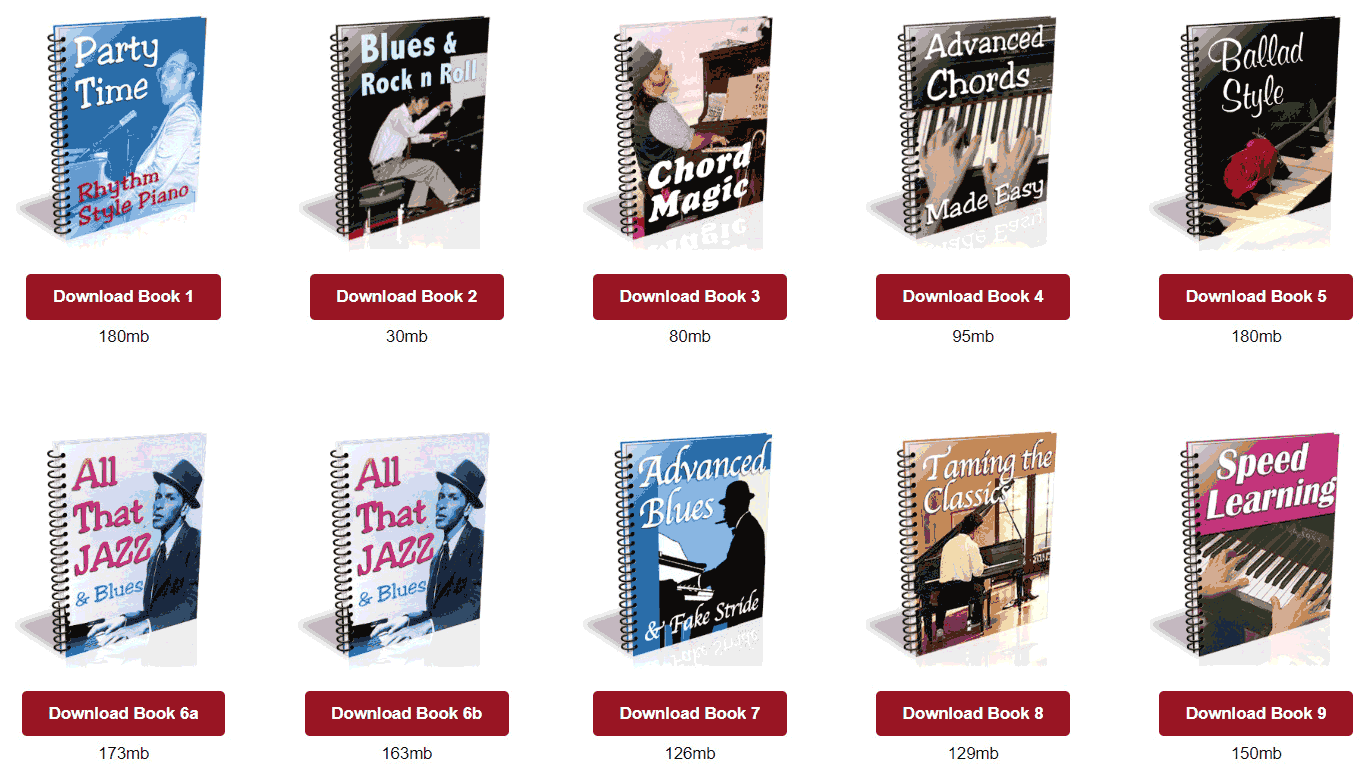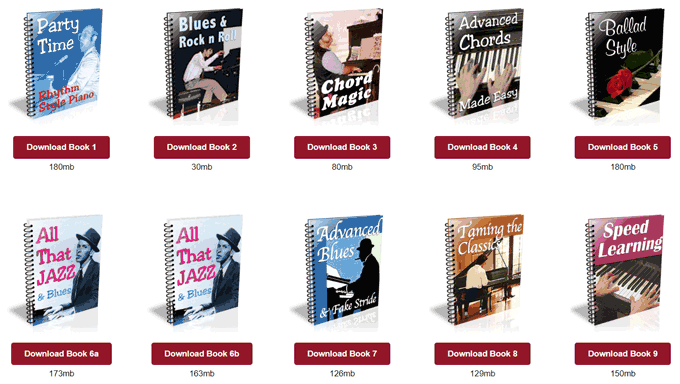 Reading music is treated as more of an afterthought, so if playing from sheet music is your main goal, you'll want to go with a method like Piano Marvel or the traditional piano route.
While there are no interactive elements like other methods in this list, the ebooks do include over 300 video lessons and over 1000 audio tunes and exercises. So, it's not just like trying to teach yourself from a textbook.
This is definitely a course aimed at adults and teens, since it uses a dive-right-in approach unlike some other apps that guide you through every step of the way, which feels less overwhelming for younger learners.
If you have had little success with sheet music-based methods or can already read music but want to improvise or fill in your knowledge gaps on playing jazz and rock n' roll, then give Pianoforall a shot.
You should choose this course if: Your goal is to be comfortable with chords and playing by ear, or you want to be able to play in a band or take requests.
Skoove – Quick Piano Foundations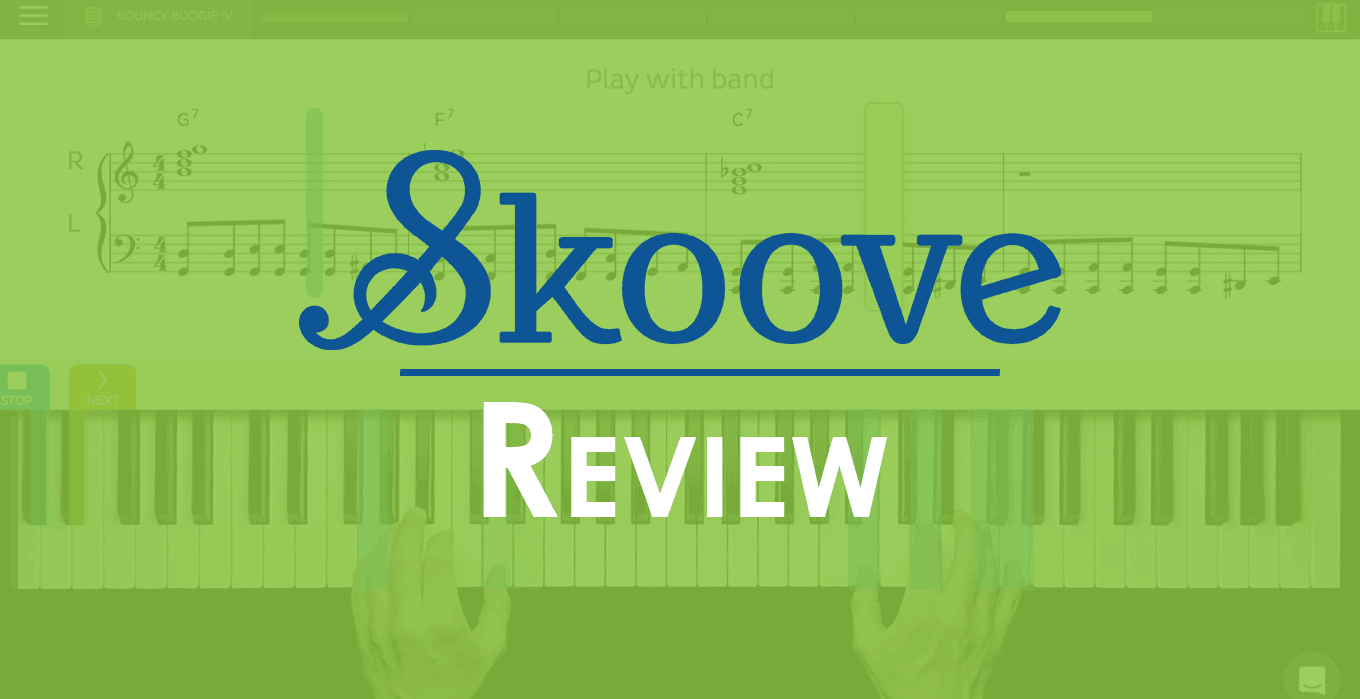 Skoove is a web-based method that, like Playground Sessions, provides instant feedback on whether or not you're playing the correct notes and rhythms. However, it doesn't lean as heavily into making it a game – a lack of scores makes this feature feel more like a tool.
Skoove teaches by getting you to start playing right away, picking up the theory behind what you're playing as you go. Each lesson's new concepts are taught in the context of a piece of music, so you put your knowledge into practice right away.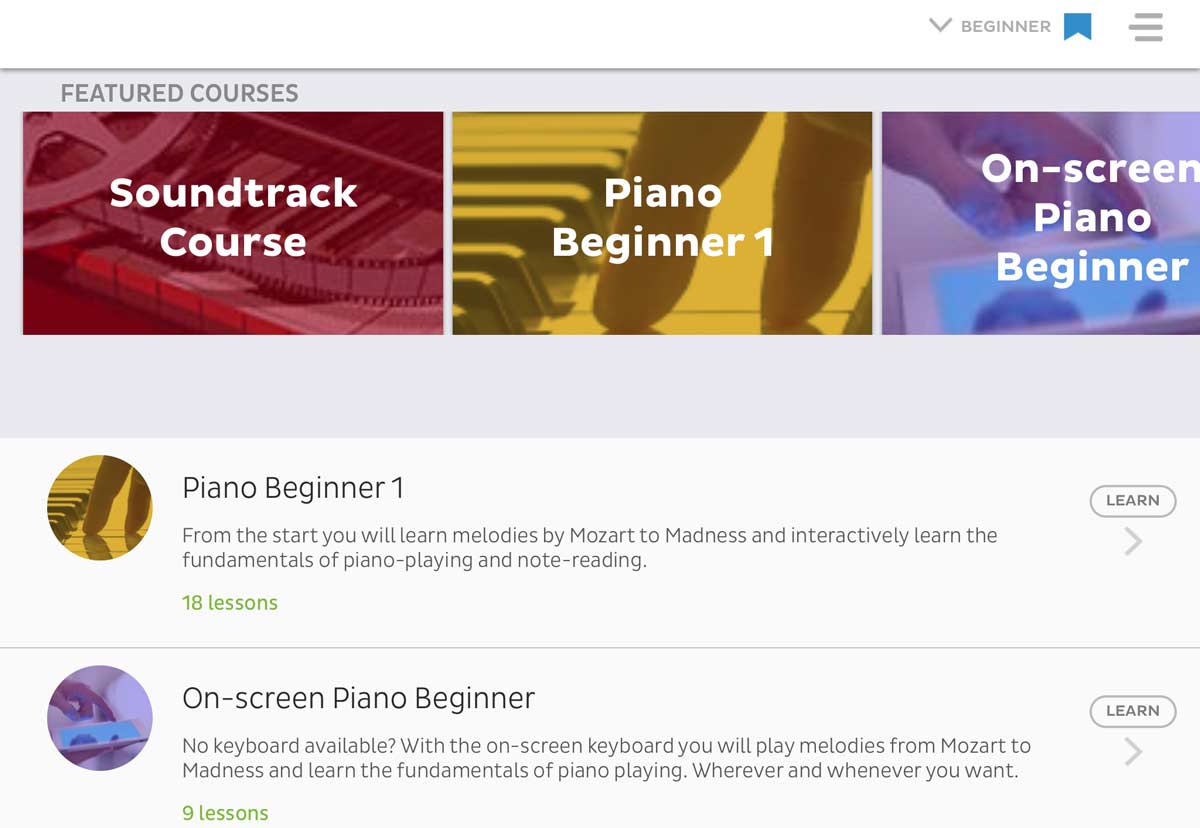 Central to the lessons is the "Listen, Learn, Play" method, which gets learners to hear what they'll be playing first, spend time figuring out the notes, then put it all together, sometimes with a backing track.
While this method does touch on blues, boogie-woogie, and improv, as well as reading chord tabs, its focus is on teaching the basics of piano and how to read sheet music. These are taught largely using popular music, though classical music also makes an appearance.
The song library has a great selection of tunes, again with an emphasis on pop music. One less-than-ideal note about the song library is that it does not allow you to print the music.
Skoove is recommended for learners ages 12 and above, but younger children could manage with an adult's help. Adults and teenagers will likely be able to move through this course fairly quickly before moving on to more advanced methods or simply enjoying their new skills with pieces from other sources.
Like Playground Sessions, Skoove is best for those who want to play popular music for enjoyment, or get a firm grasp on piano basics as a first step.
However, Skoove is a more streamlined course, with fewer features, lessons, and customizations, as well as a smaller song library. It also does not go quite as advanced as Playground Sessions but moves faster and has a more modern user interface.
You should choose this course if: You're a popular music aficionado looking for more of a crash course and a user-friendly experience.
Pianote – Most Teacher Interaction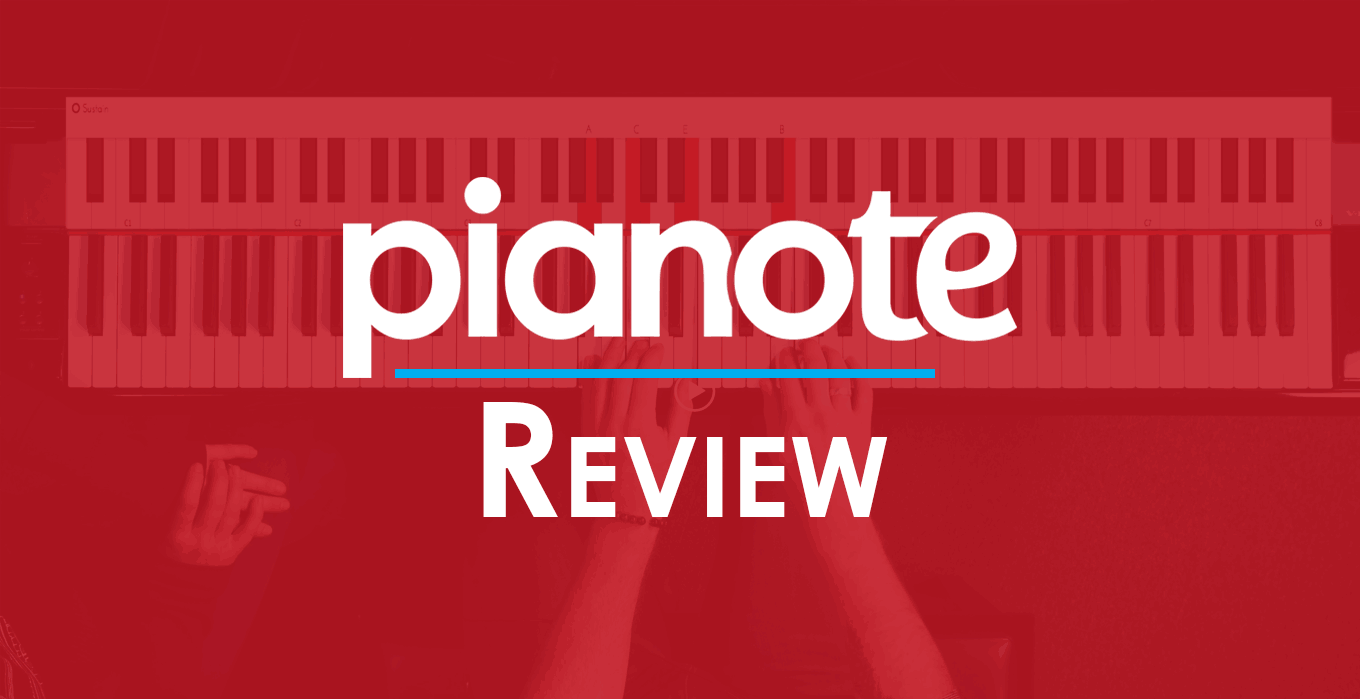 If you're looking for an online method that is kind of like having a real-life teacher, then Pianote is the online piano method for you. In fact, Pianote was designed to be an alternative to "video-game learning", as seen in other courses like Playground Sessions, Flowkey, and Skoove.
What sets Pianote apart from other online methods is that you're not buying a static course sold as a completed product. While the course is largely composed of video lessons, you're also paying for the expertise of several piano teachers that students interact with, and that are continually creating content based on students' needs.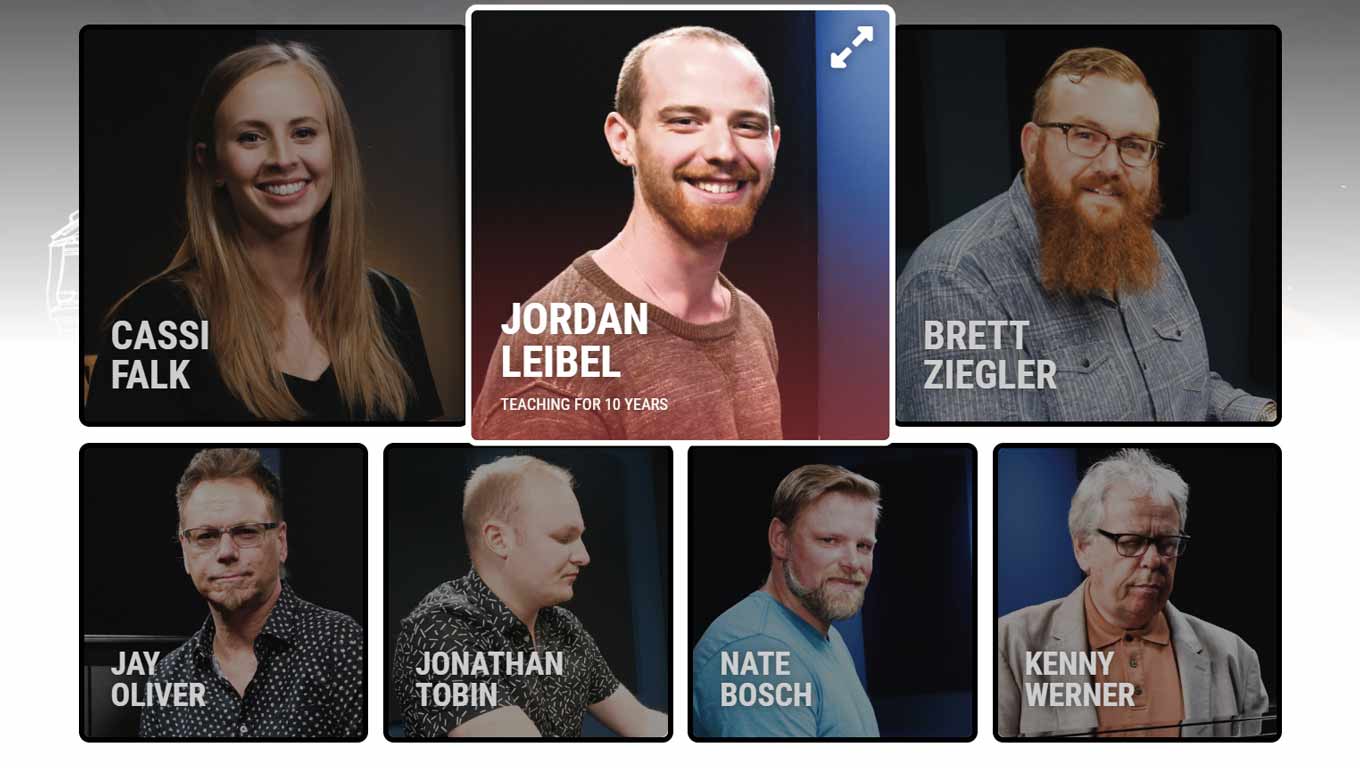 For example, there are regular live lessons where you can ask the instructors questions in a live chat, or send in a video of you playing for some personalized critique, just like a virtual master class.
Instead of software providing instant feedback on notes and rhythms like in Skoove and Playground Sessions, Pianote Exclusively for Piano Dreamers readers, we negotiated a free 30-day trial, which lets you experience the Pianote system first-hand and decide if this is the right platform for your needs. has teachers to provide more nuanced feedback on things like tone and musicality. It takes longer and is less often, but is certainly an interesting and unique feature.
The bulk of the course is made up of video lessons, arranged into ten levels, as well as into separate subject-specific courses and bootcamps.
The instructors do a great job of explaining and demonstrating concepts, and there is also a Practice Along feature that lets you adjust settings like speed and volume so that you can play along with the teacher.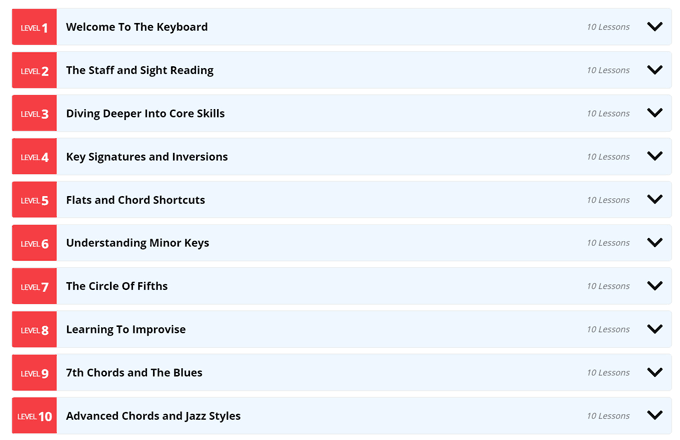 Pianote is best for those more interested in chording, composing, improvising, and playing in genres like pop, jazz, and rock than those interested primarily in classical music.
But that's not to say that classical isn't included, and since sight reading is covered fairly thoroughly students should be able to supplement the song library with classical pieces from other sources if they so choose.
At this time, the platform is recommended for beginner and intermediate learners, but it is still fairly new and growing. Teenagers and adults will do best with Pianote.
Make sure to check out Pianote's Youtube channel to get a taste of the video lessons.
You should choose this course if: You want the next-best thing to having an in-person teacher, and you're looking for a course that will keep you busy for quite a while.
Piano Marvel – A Comprehensive Method for Classical Music Lovers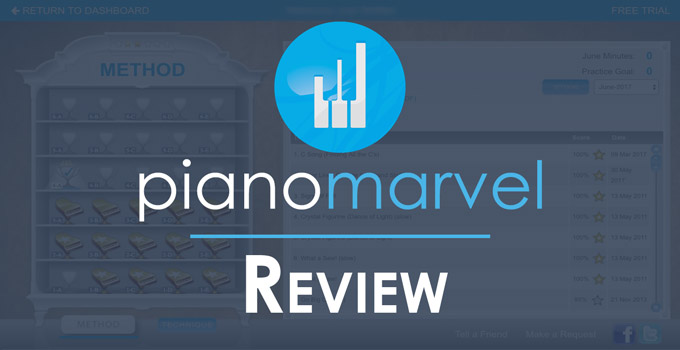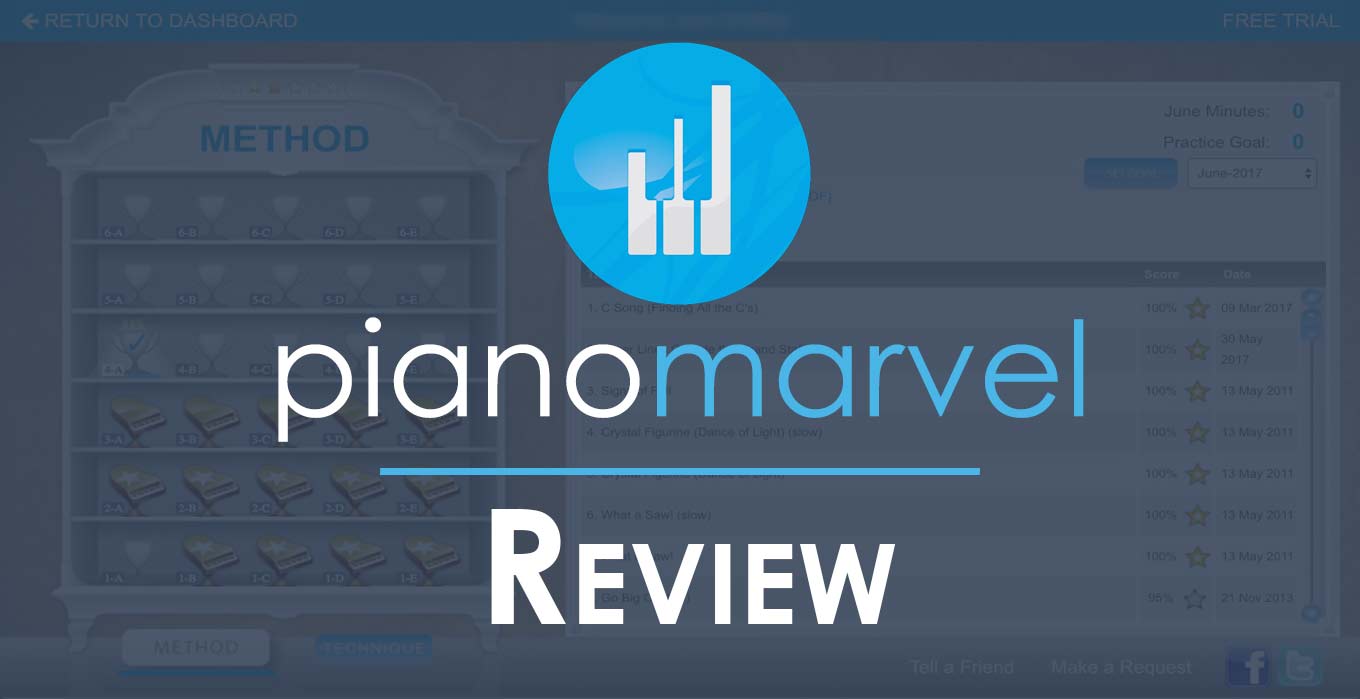 If you're less into pop and jazz and more into classical music, don't pass Piano Marvel by. This is the online piano method whose curriculum most closely resembles those of traditional print methods.
The course includes lessons in reading music, piano theory, ear training, and technique. It also has sight reading tests and teaches some music history as well. Piano Marvel delves deeper into music notation, theory, and technique than any other course on this list.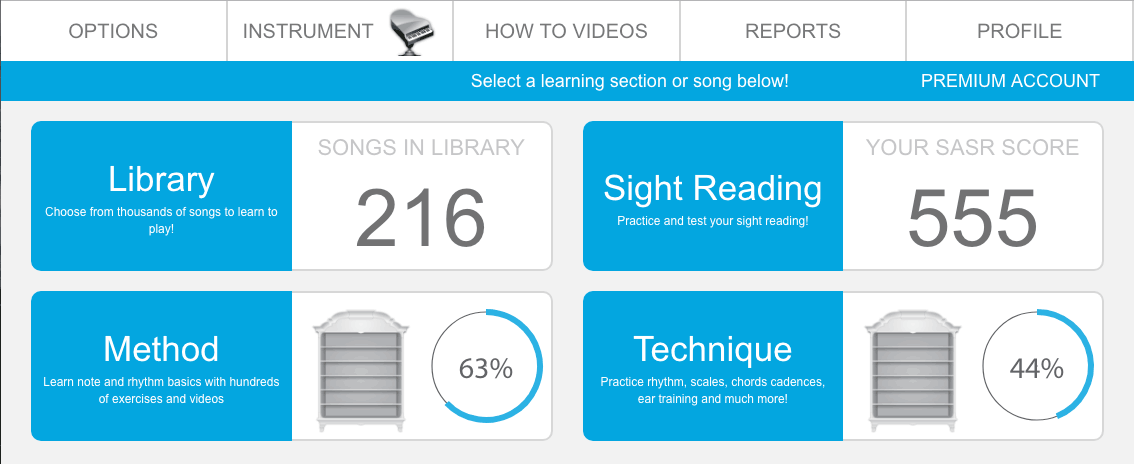 The lessons have video tutorials followed by a practice session where you're given immediate feedback on accuracy. Like Playground Sessions, Piano Marvel scores you and tracks your progress with a trophy case.
For premium members, Piano Marvel has the largest song library of any method on this list by a long shot, with thousands and thousands of titles to choose from in many genres. In order to print the music, however, you'll need to buy it for a small fee.
I should note that the songs in the library are not actual performances recorded by a pianist (like in Flowkey and Skoove) but rather a simple MIDI playback (lacks expression and musicality), so it's not an entirely fair comparison. Playground Sessions' library works in a similar fashion.
While this method as a whole doesn't focus as much on chording, improvisation, and popular music as other courses on this list, it does touch on them, and the ear training that Piano Marvel provides is excellent for playing songs by ear. So, while classical music is the focus, students will still be able to play music from other genres.
Piano Marvel was created to be used with a piano teacher (and it has features aimed specifically at teachers), but while younger kids will likely need adult guidance, teens and adults should be able to manage just fine on their own.
You should choose this course if: You are interested in understanding music, like playing classical pieces, and want to take your piano journey seriously.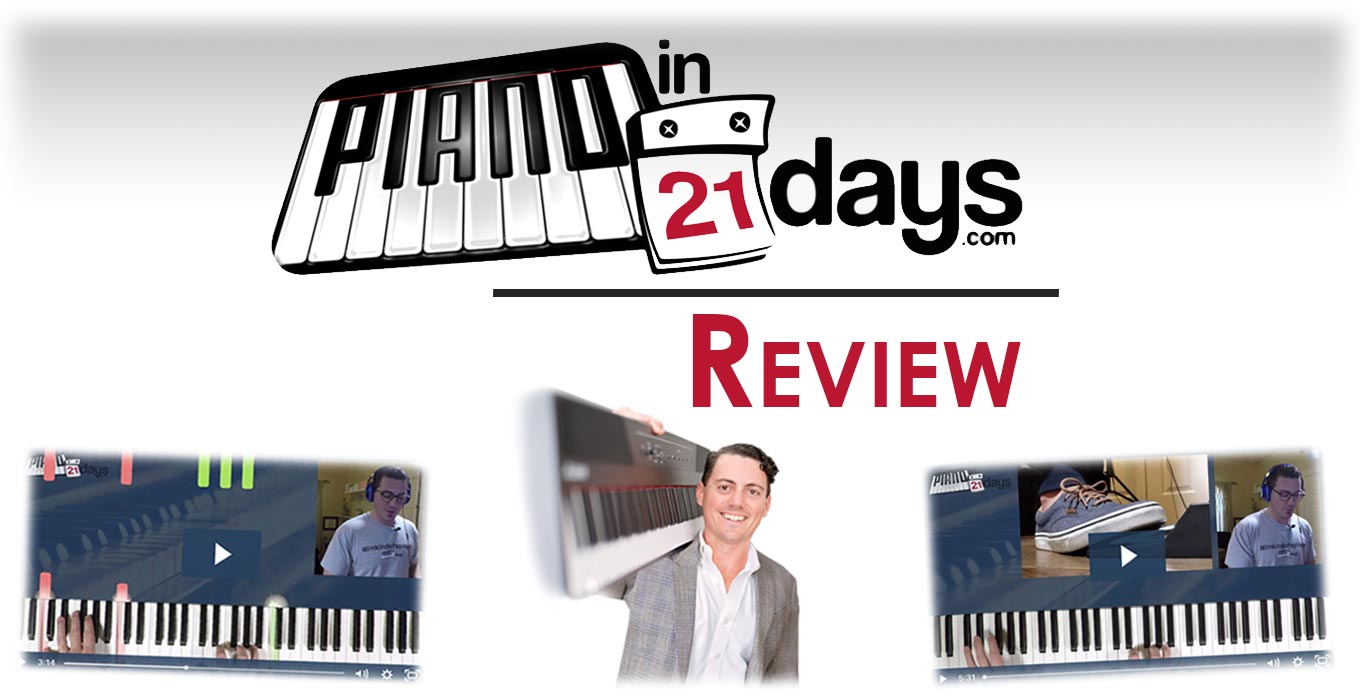 Piano in 21 Days came to be because a former engineer named Jacques realized that after years of learning from sheet music, he wasn't able to just sit down and play. In fact, he doesn't include note reading in his course at all. That's right, it's completely sheet music-free.
Instead, Piano in 21 Days focuses on chords and improvisation, encouraging students to create their own arrangements and songs so that they always have something to play.
This method is video-based, but it also includes audio exercises and flashcards. Each day's lesson has a skill that you should be able to perform before moving on, so if it takes you longer than one day to complete a lesson, you're encouraged to take your time. It seems that most students take longer than 21 days.
An important aspect of Piano in 21 Days is the Facebook group, which is essentially a built-in community of fellow learners that posts videos of their progress, supports each other, and watches Jacque's live Q&As and lessons. Jacques also provides students with his personal contact info for any questions or concerns that come up.
Piano in 21 Days is great for those that may have had a few false starts with the piano already and whose goal is to play for fun. If you want to play classical music, learn music theory, and read sheet music, you'll have to do a full 180 and head towards Piano Marvel or more traditional print methods.
This course is for adults, and many of Jacque's students are over 50. If you're worried that it's too late to pick up an instrument, this course may be just what you're looking for.
You should choose this course if: You just want to play, not read music, and if you like to accompany singers or other instruments.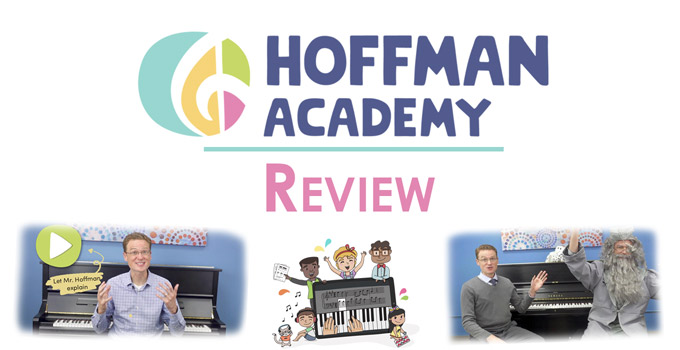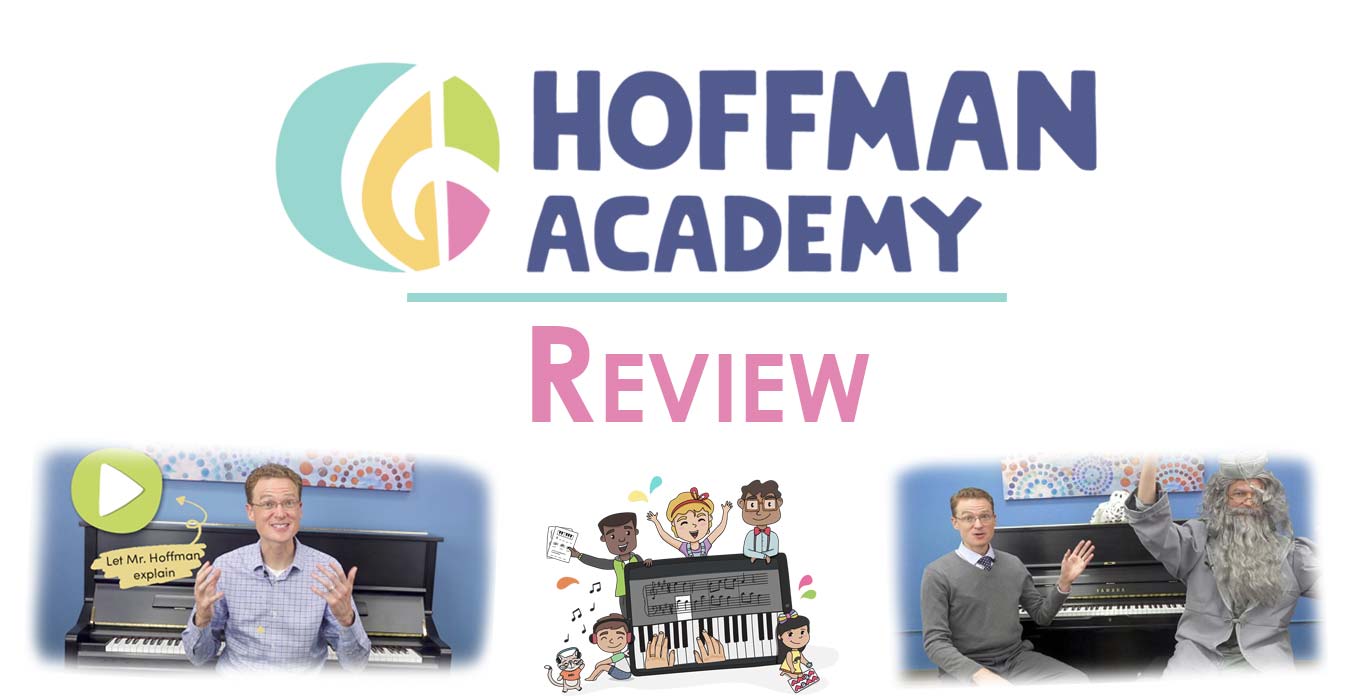 Hoffman Academy is the only course on this list that is specifically designed for children. It teaches with videos in which Mr. Hoffman demonstrates musical concepts in an engaging and fun way, and there are also musical games and worksheets aimed at kids.
This method is a good option for parents who don't want to spend thousands per year on piano lessons – though Hoffman Academy is one of the more expensive courses on this list, it's still much cheaper than in-person lessons.
The course is divided into 14 units with around 20 lessons and five repertoire pieces per unit. The repertoire tends to be either classical or a familiar tune like "When The Saints Go Marching In".
The 10-15 minute video lessons use visuals, mini-games, and props to teach music reading, technique, ear training, chords, improvisation, solfege, and playing with others, making this a very comprehensive method. Guided practice sessions make knowing what to practice easy.
There is also plenty of printable content, including print versions of lessons, practice material, and repertoire.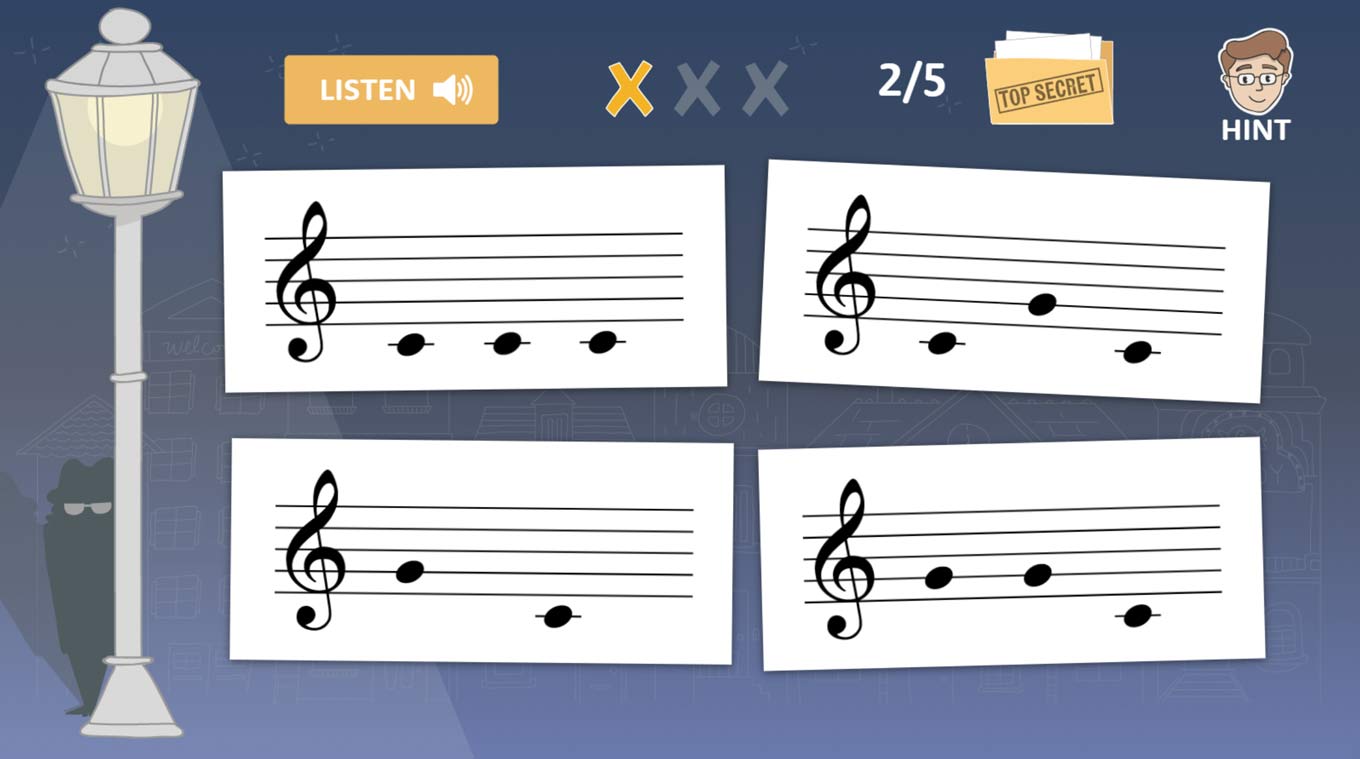 What I refer to as the music library is actually a lesson unit filled with tutorials and sheet music for popular songs. It's currently smaller than those of other courses but is filled with songs that kids will know and enjoy.
Hoffman Academy is best for kids under 12, though any adults willing to put up with kid-oriented content would be able to learn from this method as well.
While this method does not take students to an advanced level, it provides a very thorough and solid background in music theory and technique that will be valuable when moving on to more advanced material.
You should choose this course if: You're looking for a budget-friendly alternative to piano lessons for your child, or you'd be into a well-rounded, thorough, and puppet-filled intro to the piano.
Choosing the Best Course for You
I hope that you're now closer to knowing which method is the method for you!
Taking this first step on your piano journey can feel like a big deal, but remember that most of the courses have trial memberships or sample lessons on YouTube, so you can try before you buy. However, the sooner you commit to a method, the sooner you can start making real progress.
The truth of the matter is that no matter which method you choose, if you stick to it and practice regularly, you will learn how to play the piano.
Unfortunately, disciplining yourself can be the hardest part. But don't lose heart – I encourage you to set goals and a routine to help you stay on track. Once you're tickling the ivories with confidence and playing that song you never thought you'd be playing, it'll be more than worth it.
---

Loading ...
---
You might also like:
Benefits of Playing Piano (+25 Reasons to Start Learning It NOW)


Picking the Best Way to Learn Piano Today (The Definitive Guide)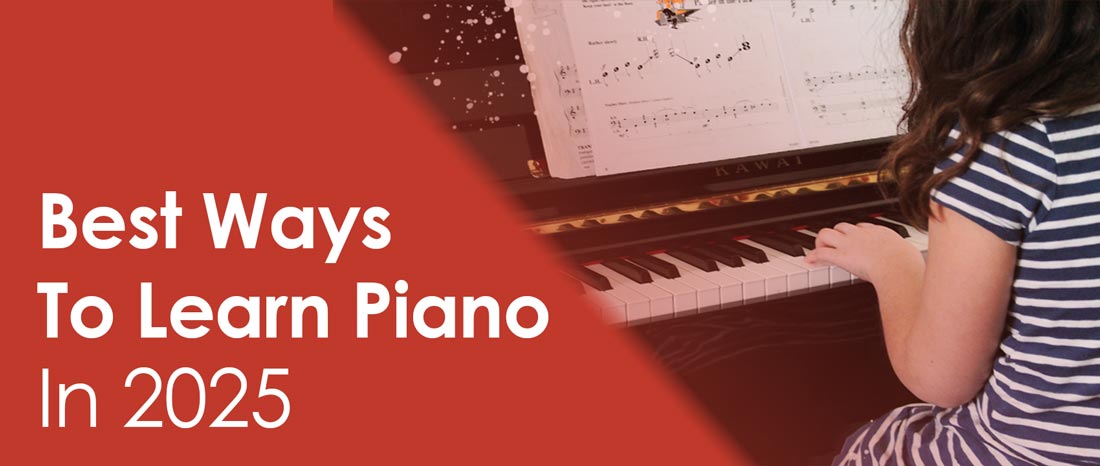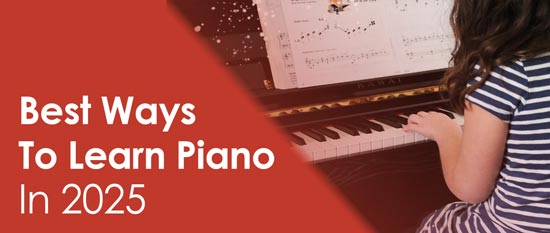 The Ultimate Guide to Buying a Digital Piano


MIDI Connectivity Guide: For PC, Mac, iOS & Android Devices