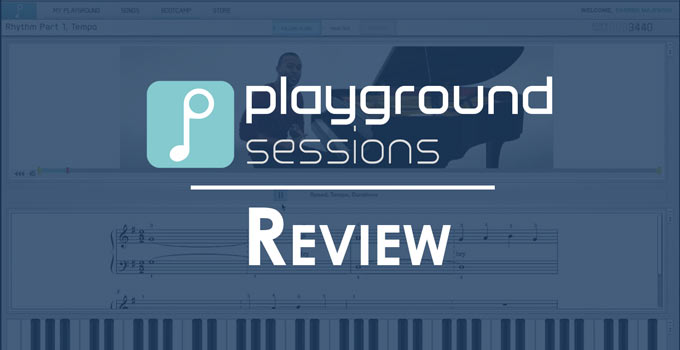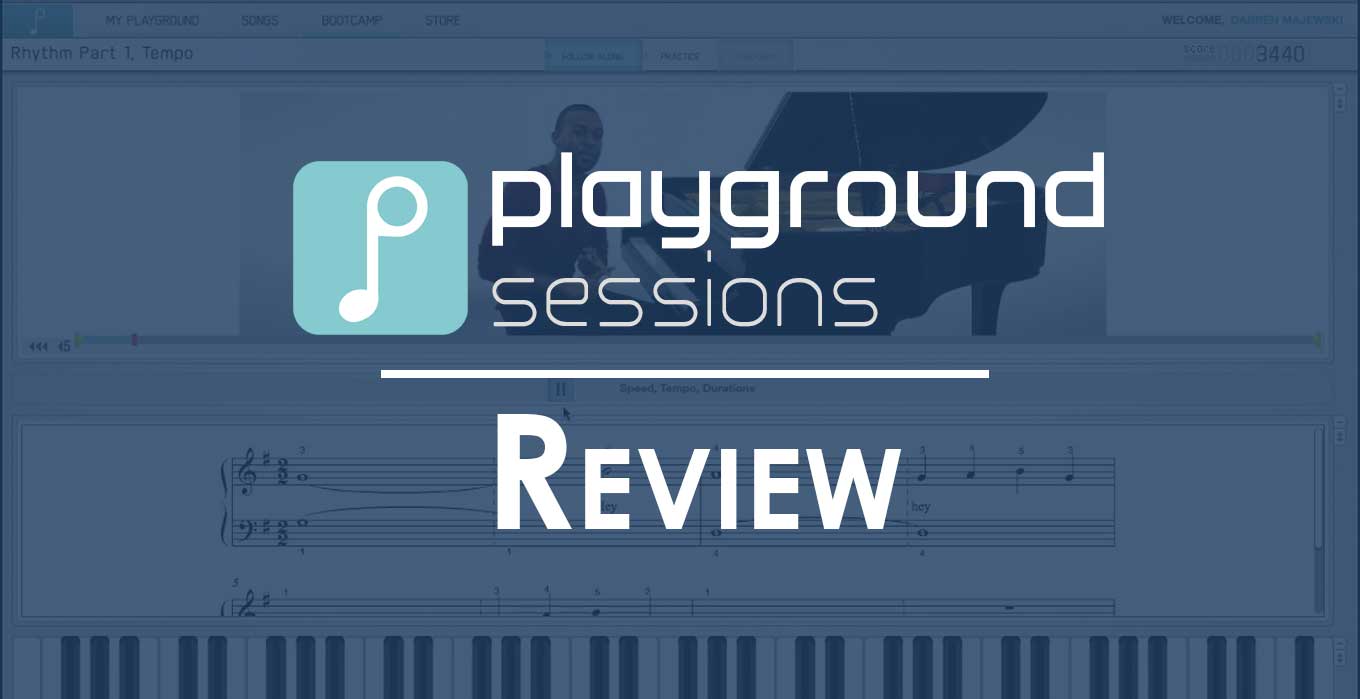 Playground Sessions certainly seems like an exciting way to learn piano from the outside.
It boasts a star-studded roster of musicians that have led and developed the app, primarily the legendary Quincy Jones, but also the likes of Harry Connick Jr, and Mike Garson – best known for being David Bowie's longtime pianist.
Playground Sessions also promises a fun way to learn, with game-like features and a vast library of songs. But does it deliver? Let's find out.
What Does It Offer?
Playground Sessions is an app-based piano learning tool. With a combination of video lessons and play-along lessons and songs that give you real-time feedback, it could be one of the best ways to learn that doesn't involve a live human teacher.
It also 'games your experience', giving you ratings and skill points, which could be a great incentive for young students.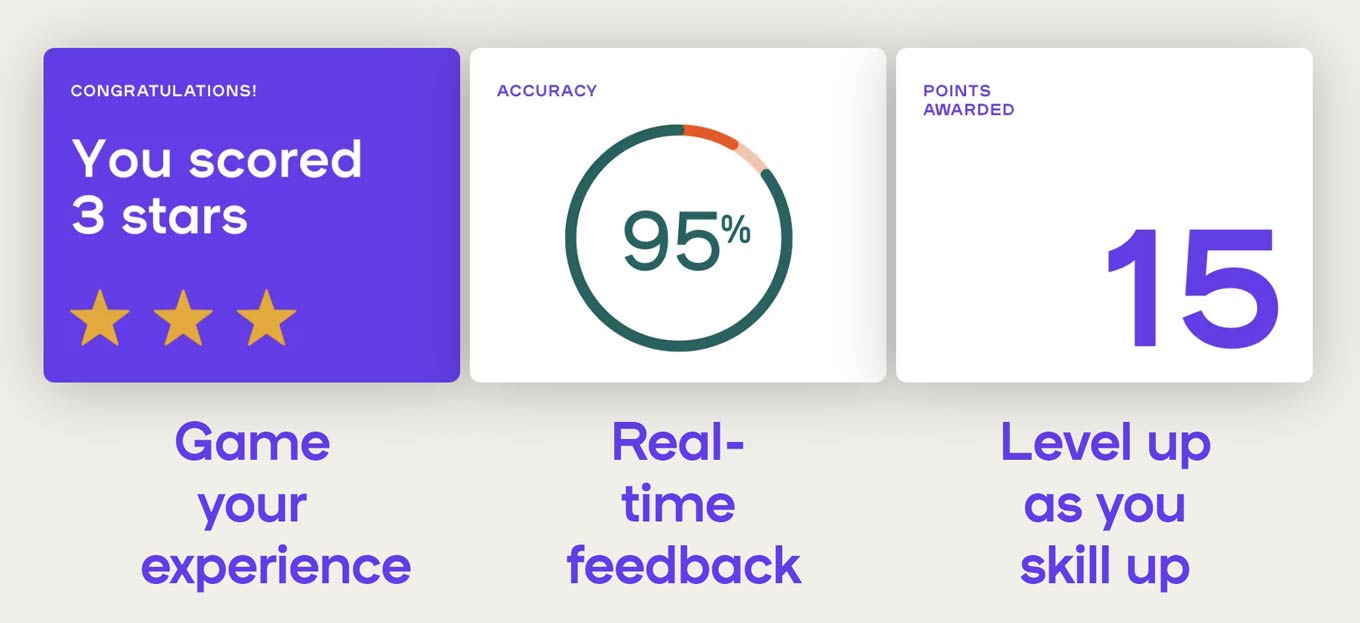 The app is available to download on multiple devices, including iPhones, iPads, Macbooks and Windows devices.
(However, a brief caution – the Apple store told me the app wasn't available in the UK for iPhones and iPads, but it did work fine on my Macbook.)
Playground Sessions also offers a range of teachers that feature in the videos – you may recognise some of them if you peruse piano Youtubers a lot. It gives some nice variation to the faces in your videos, and the teachers themselves come from a range of backgrounds and genres.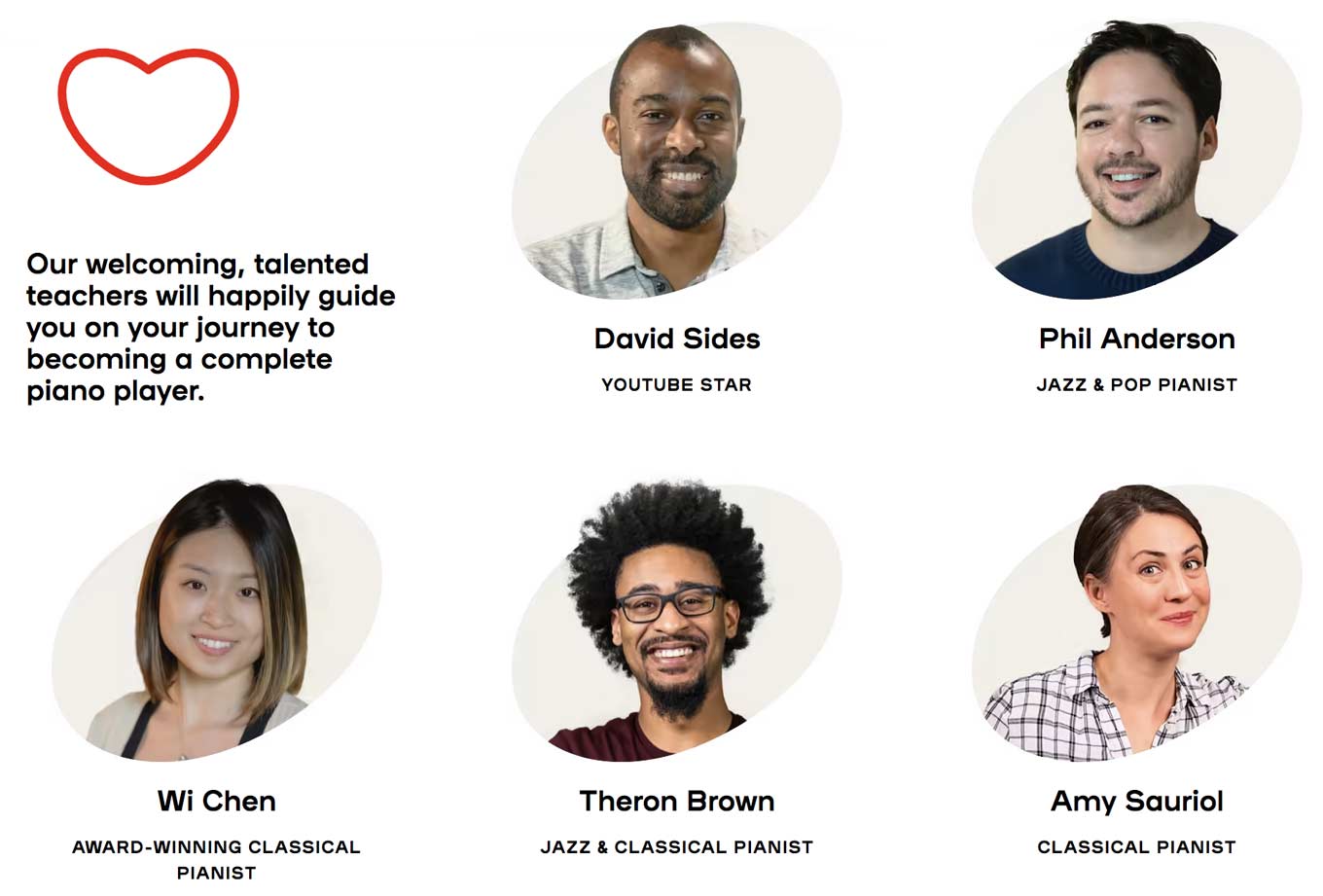 Who Is It Aimed At?
Playground Sessions calls itself a 'perfect program for complete beginners'.
It's all presented in a way that assumes you've never touched a piano before or have no musical background – so players with a bit more experience may find the initial sections very slow.
However the game-like nature may appeal to tech-loving players, and there's a nice portability to it – you could take the your device and connect to a piano anywhere in the world, and keep learning!
It's also suitable for children – Playground Sessions recommends it for age 7 and up.
Pricing
Playground Sessions uses a subscription-based membership model, with all options covered by a 30-day money back guarantee.
You can choose between:
Monthly membership – at $24.99 a month
Annual membership – at $12.49 a month, with the first year billed up front
Lifetime membership – at a one off payment of $349.99
All of these prices are pretty good deals in terms of the material provided vs. traditional lessons.
They all offer the same features too – the only perk the Lifetime membership offers is '2 years of unlimited access to 2,000+ popular songs; á la carte purchasing or subscriptions available afterward' – so perhaps 'Lifetime' is a bit of a misnomer.
What Do I Need?
You will need:
A digital piano, keyboard, or MIDI controller (buying guide)
A device that can support the Playground Sessions app, and connect to your piano, keyboard or MIDI controller.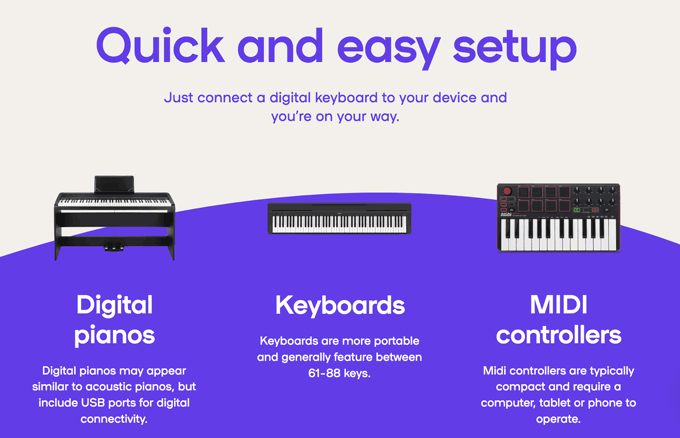 Playground Sessions recommends using keyboard with at least 49 keys for a similar amount of range and space to a real piano.
I would also recommend something with weighted or semi-weighted keys, so that you can learn to play with touch sensitivity, again similarly to a real piano.
Interestingly, if you don't connect a piano keyboard but boot up the app on a laptop, the app will use your QWERTY keyboard as a substitute piano keyboard – fun, but definitely not useful if you're trying to learn piano!
Getting Started
Once you've purchased your membership plan and downloaded the app onto your device of choice, you'll need to connect up your keyboard via USB.
You might need to download a driver from the keyboard manufacturer's website for it to be recognized by the Playground Sessions app.
Once that's set up, you'll come to the Dashboard, which looks something like this: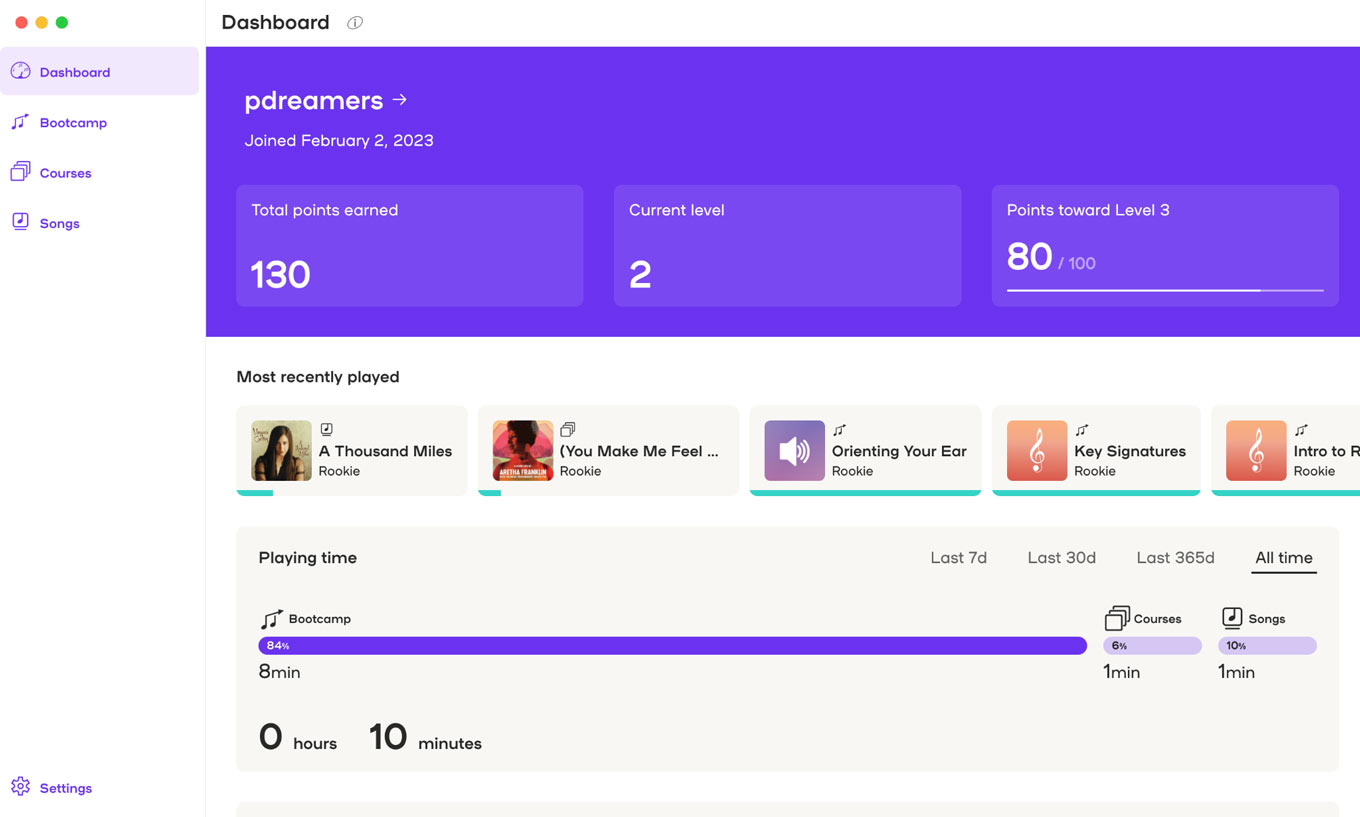 It's divided into the homepage Dashboard, and then:
Bootcamp – the fundamental lessons that Playground Sessions definitely thinks you should learn.
Courses – Challenges and lessons, based around a specific, more in-depth subject (e.g. Both Hands Practice) or a certain type of song (e.g. 'The Entertainer' or 'Holiday Songs.)
Songs – A library of songs, with sheet music and backing tracks for you to play along and practice to. Most of the songs feature several versions of that song, arranged to different levels of skill, so you can try playing them no matter how experienced you are.
Speaking of those levels of skill, everything is divided into the following categories, based on your experience. Absolute beginners should pick
Rookie:
Those with more experience should try Intermediate: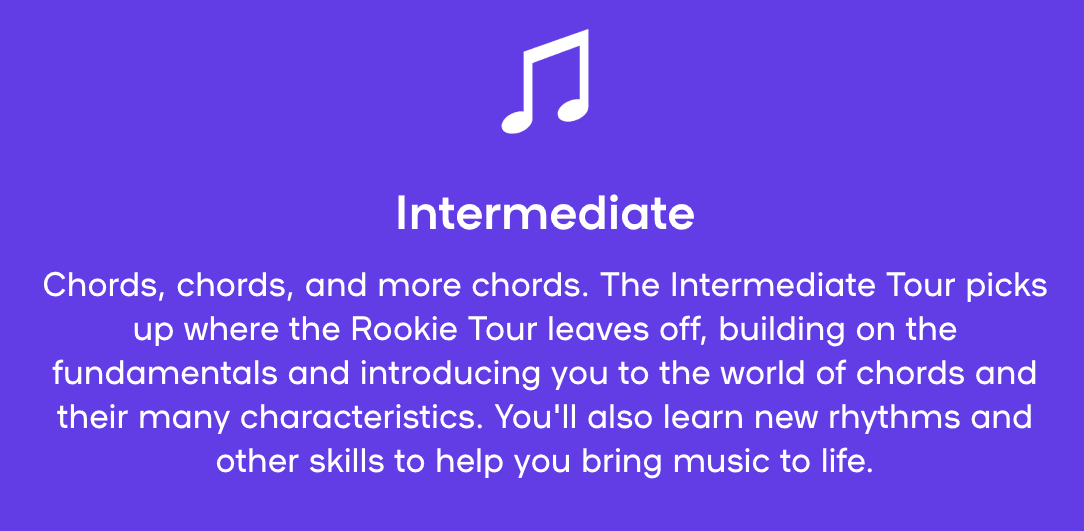 And if you already have a good grounding in chords and theory and playing, maybe you can challenge yourself with Advanced.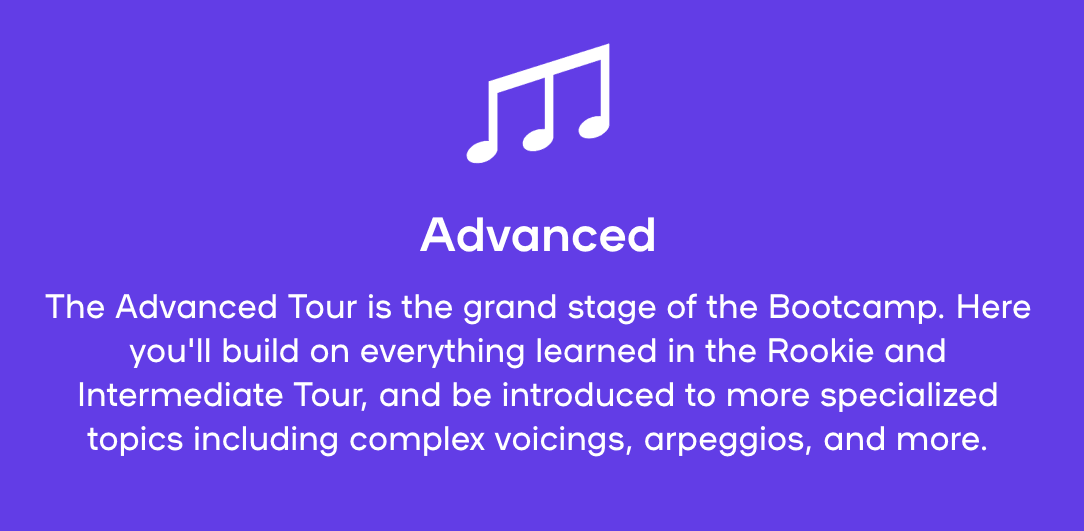 Bootcamp
Since many of you trying this will be absolute beginners, let's take a look at…
The Rookie Section
The Rookie section, as previously said, really does start at the absolute beginning, assuming you may never have even touched a piano before.
In fact, the first lesson is 'Breaking Down The Piano', which introduces you to the layout of a piano and where all the notes are.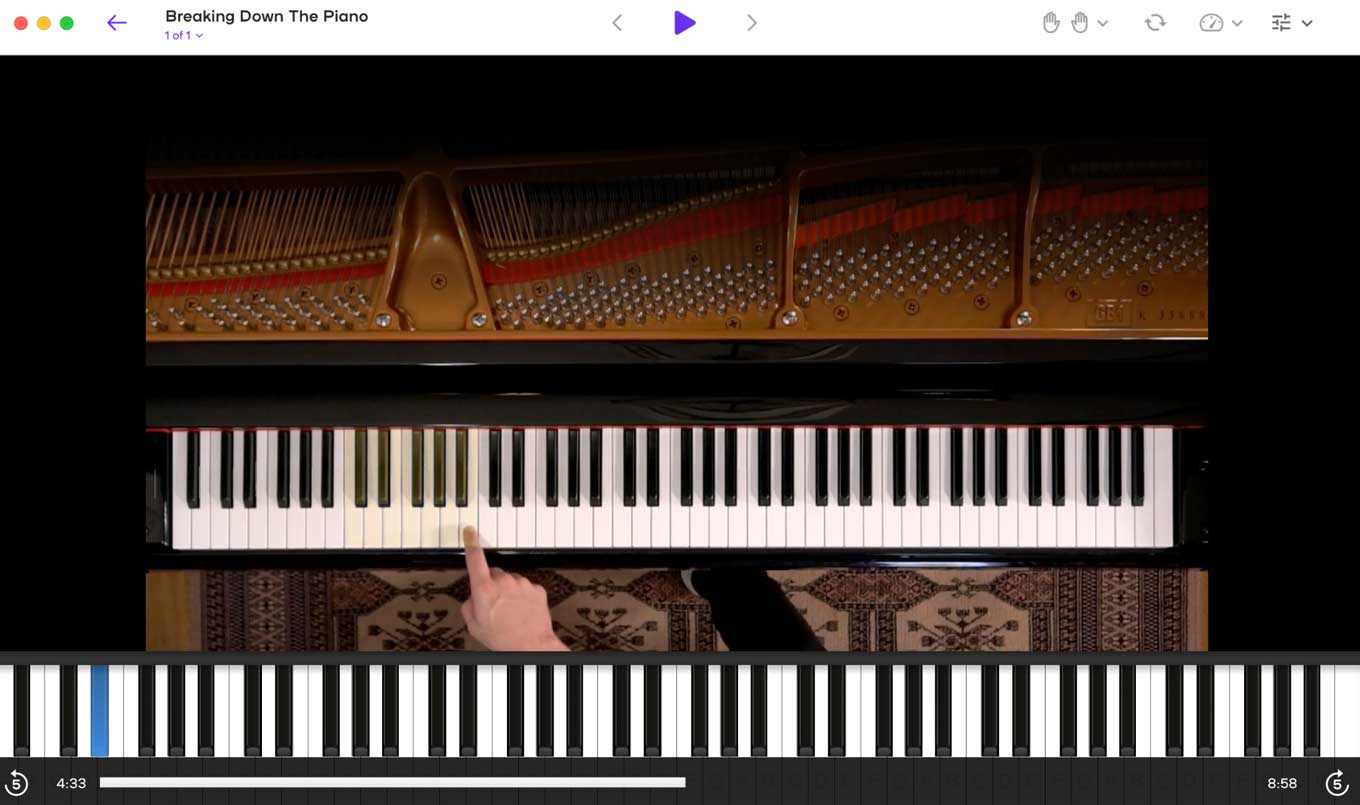 From there, the lessons dive straight into a lot of learning and theory. The lessons are divided between videos to watch, and playing exercises to follow. Be warned – even though this is the Rookie section, it's by no means an easy ride.
There are 93 sections in the Rookie Bootcamp, which leads you through…
Finding middle C and basic finger positioning
The fundamentals of music theory – staves, rhythms, including tied and dotted rhythms
Accidental notes (sharps and flats) and some scales
Playing in multiple key signatures
By the end you'll also be playing some simple pieces with both hands too – this doesn't focus on the right hand too much, like a lot of traditional piano learning. 
So yes, it's a lot, and those who were hoping to avoid music theory will be sadly disappointed. But this Bootcamp (the longest bootcamp in all the levels) really does aim to provide you with all the tools needed to read music and tackle pieces.
I would estimate that each section could take you anywhere from 3 to 30 minutes to complete, depending on how quickly you learn.
But don't worry – Playground Sessions's live feedback and play-along features make all of that music theory much easier and more fun to swallow.
When you're given a playing exercise, a screen like the following appears:
When you press the 'Play' button, a voice and metronome will count you in, and then you do your best to play the notes in front of you, along in time with the backing track.
You'll easily be able to tell what notes you've gotten correct or not, as the screen will highlight them green and red accordingly: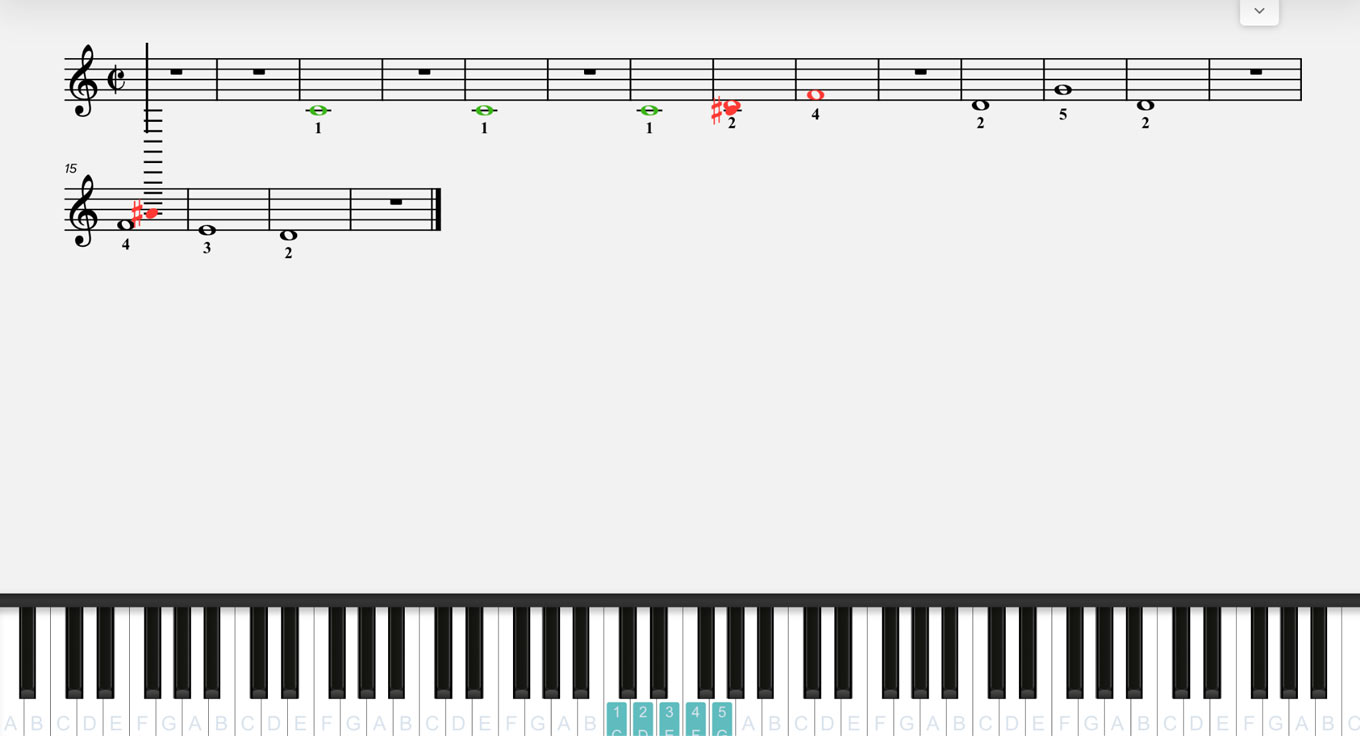 It's a really fun video-game aspect to the course, as well as being useful live feedback – and you can repeat these exercises as many times as necessary until you get them right. There's a good range of practice songs included here, from classical favorites like 'Fur Elise', to classic pop standards like 'Ain't No Sunshine', and more recent hits like 'All Of Me'.
Many of the exercises also include backing tracks of famous songs or pieces, incorporating them into the exercise, which I thought was a brilliant touch – playing Middle C's over and over again becomes a lot more enjoyable when you're playing it along with the theme to '2001 Space Odyssey'!
I thought this section might have benefitted from more videos showing shots of people's hands playing the pieces and exercises.
The exercises rely a lot on the numbering system, as shown in the screenshot above – where you number your fingers 1-5, and the notes are numbered 1-5, and you play the numbered notes with the corresponding fingers.
People who are more visual learners may initially struggle with this system.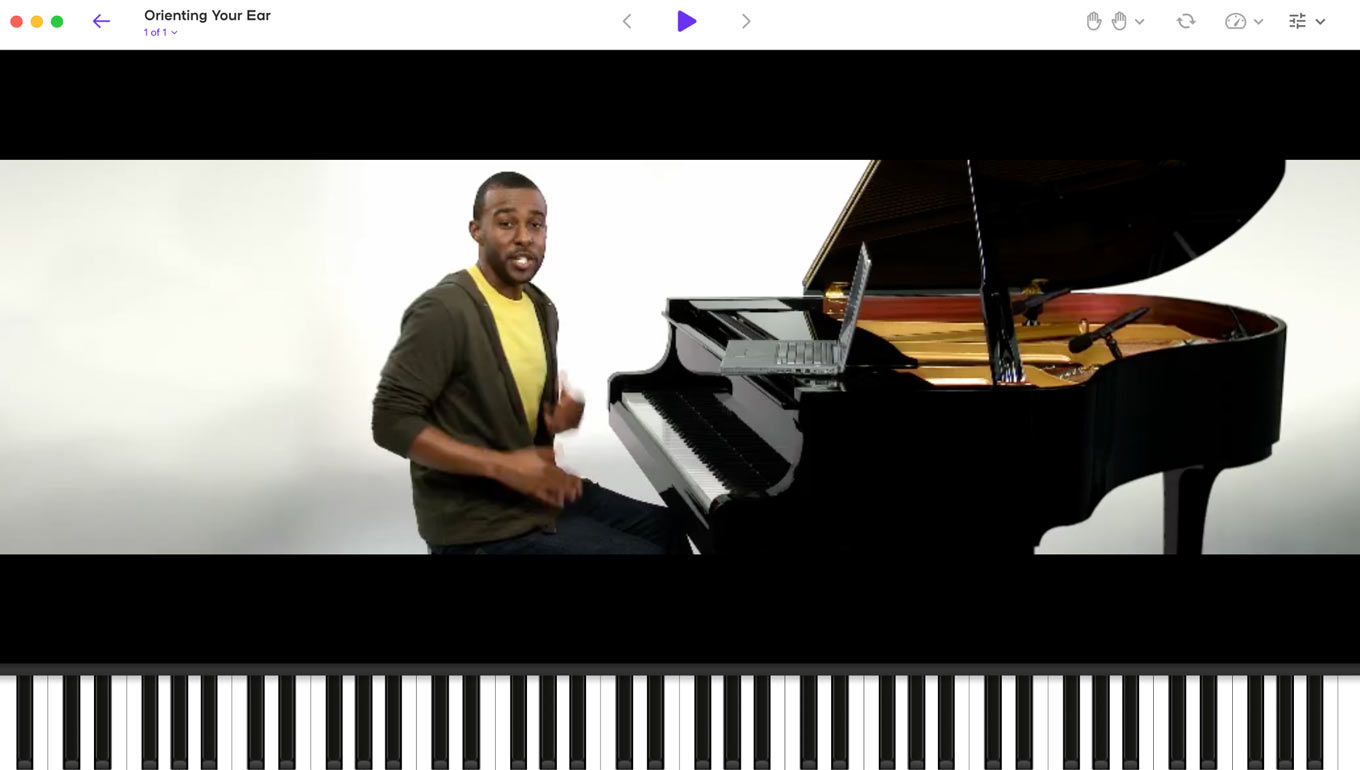 I also thought the 'Orienting Your Ear' section in this Bootcamp was a great addition. This video patiently takes you through learning to recognise notes from music you're hearing, sing them, and find them on a piano.
This is the starting point from which a musical ear develops, which ultimately leads to priceless skills like being able to instantly recognize chord progressions, and pick out pieces quickly.
For some people, these 'ear skills' come very naturally and quickly, and they'll likely whizz through this section, but for those who need a little help, it's very valuable.
The Rookie section is less of a 'playing first' approach compared to other courses, and it doesn't go lightly on the theory, but the entertaining and interactive manner it's presented in balances it out nicely.
---
The Intermediate Section
The Intermediate Bootcamp course focuses a lot on chords – this may be a good place to start for those who feel confident in their grounding of music theory. It covers…
How chords are built
Chord inversions
Broken chord patterns
Some syncopated, triplet and swung rhythms
It's less theory heavy than the Rookie section, but there's still some tips on key signatures and notation, as well as some practical instrumental advice on using the piano pedal.
There's 63 sections in the Intermediate Bootcamp, so there's still plenty to work through, though not as much as in Rookie!
Intermediate also builds on the musical ear skills started in the Rookie course, with a section on how transposition works (oh so annoying, but oh so necessary for many musicians) and a section on hearing chords.
There continues to be a wide range of songs, from the theme to 'Game Of Thrones' to 'Losing My Religion' and Justin Bieber's 'Sorry'. 
---
The Advanced Section
The Advanced section gets more into the final details of playing and musicality, and would be suitable for any players who have a good understanding of playing and theory, and really want to make their playing shine. At 25 sections, it is the shortest bootcamp by far.
The Advanced Bootcamp takes you through such topics as…
16th notes, standard and tied
Arpeggios
7th chords – major, minor, dominant
Playing parallel octaves
And for musicality tips, it introduces the concept of 'voices' – the idea that musical textures can be broken down various 'voices' or melody parts, and how to decide which bits of melody to emphasize when, as a player.
It's not something I've seen covered in a piano course before, but it's definitely useful for those really wanting to take their playing to the next level.
Songs covered include, 'The Dance of the Sugar Plum Fairy', 'What A Wonderful World' and 'Can't Stop The Feeling'.
Songs
Playground Sessions' song library is where the app really shines – there's just so many to choose from!
There's unlimited access to the songs, having done away with a previous system of  'song credits'. There's TV and film themes, classical music, jazz, traditionals, and pop songs from every recent era right to the modern day. There's even a few non-English language tunes!
And with each song featuring several arrangements of varying degrees of difficulty, there's hours to be spent here trying out songs, and returning to try harder versions of them as your skills improve.
Each song gives you the option of which skill level to try, as well as whether you just want to play them as a pianist or with a band backing track.
And don't worry – the songs are broken down into small chunks to learn each section, with the right and left-hand parts alternating before you put them together. Though of course, if you're feeling confident, you can always skip ahead to the 'Full Performance'!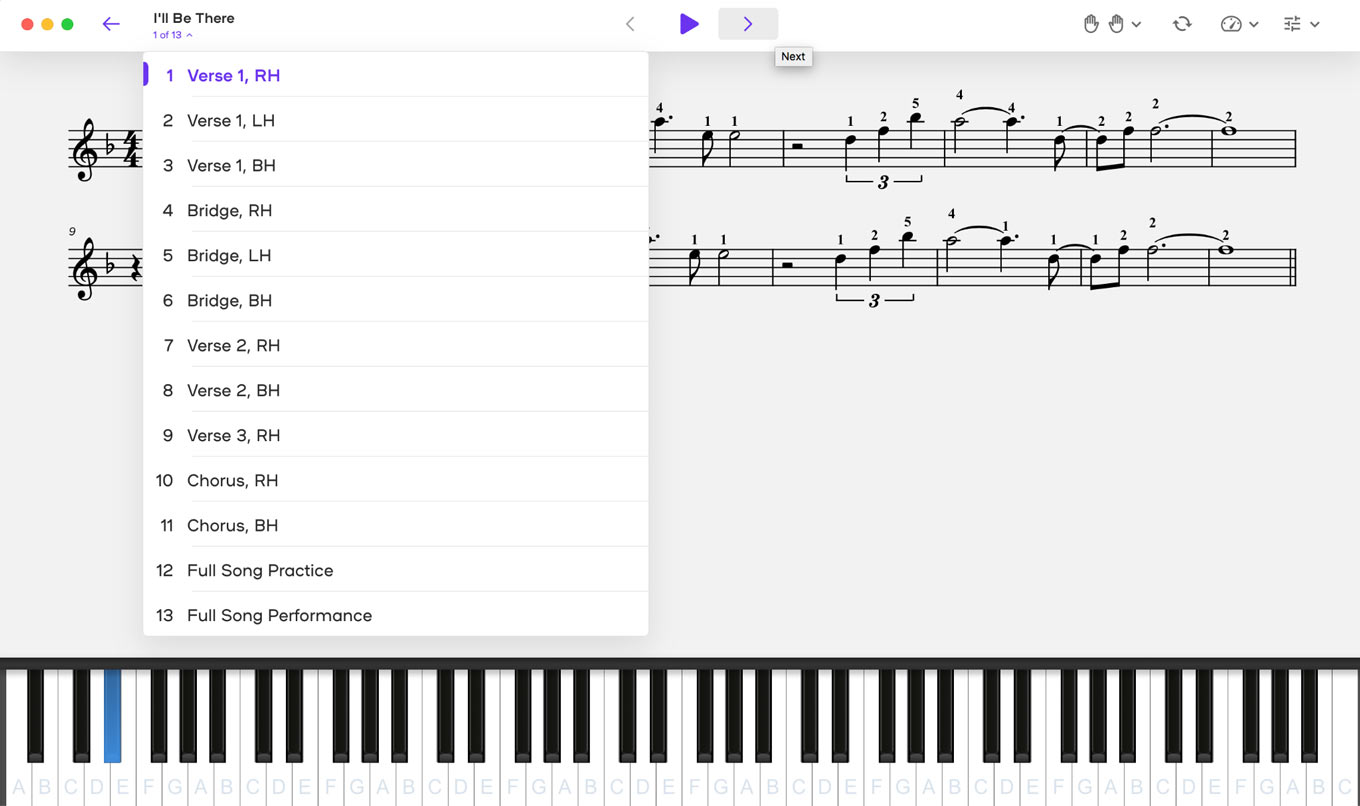 This is also where the video-game aspect comes most into play – after each attempt at each section, the app will give you a rating based on how accurate your playing was, and some points to add to your overall level.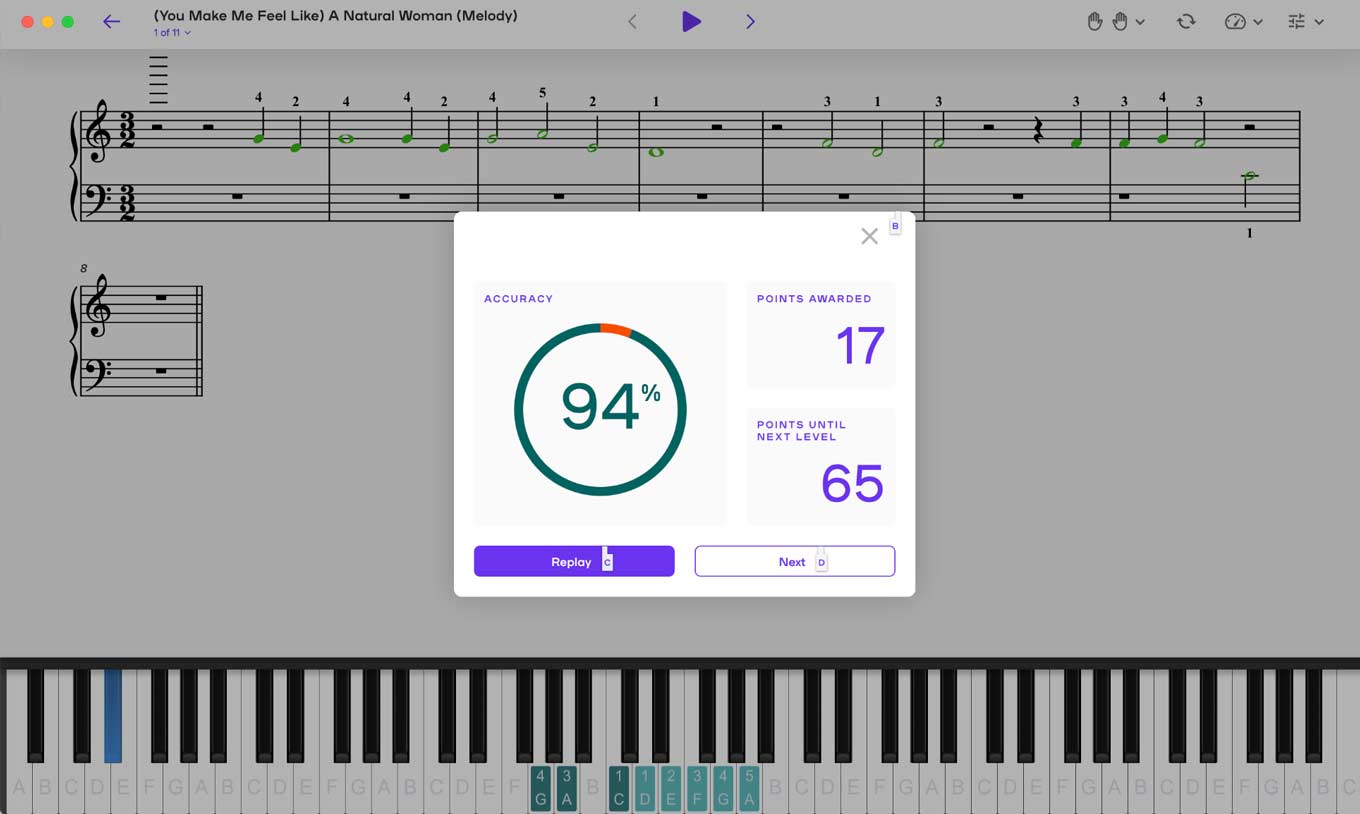 You can keep track of your total points on the Dashboard, and see how many points you need to reach the next level. It will also show you stats on how much time you've spent playing and your overall playing accuracy – a good motivator for anyone who loves numbers and levelling up.
All these stats and analytics are also a new and updated feature, for anyone who's looked at Playground Sessions before.
Courses
The Courses section is a good option for anyone getting a little tired of the Bootcamp and wanting a reprieve, and for those wanting to challenge themselves with something more specific. There are Courses for every skill level, containing anything from 3 to 50 lessons.
The 'Holiday Medley' challenge will be a sure favorite to brush up your seasonal repertoire, and Advanced players can really get stuck in to the 'The Virtuoso Pianist' to improve their finger dexterity.
And any big classic music fans will get a kick out of the section by Mike Garson, best known as Bowie's pianist.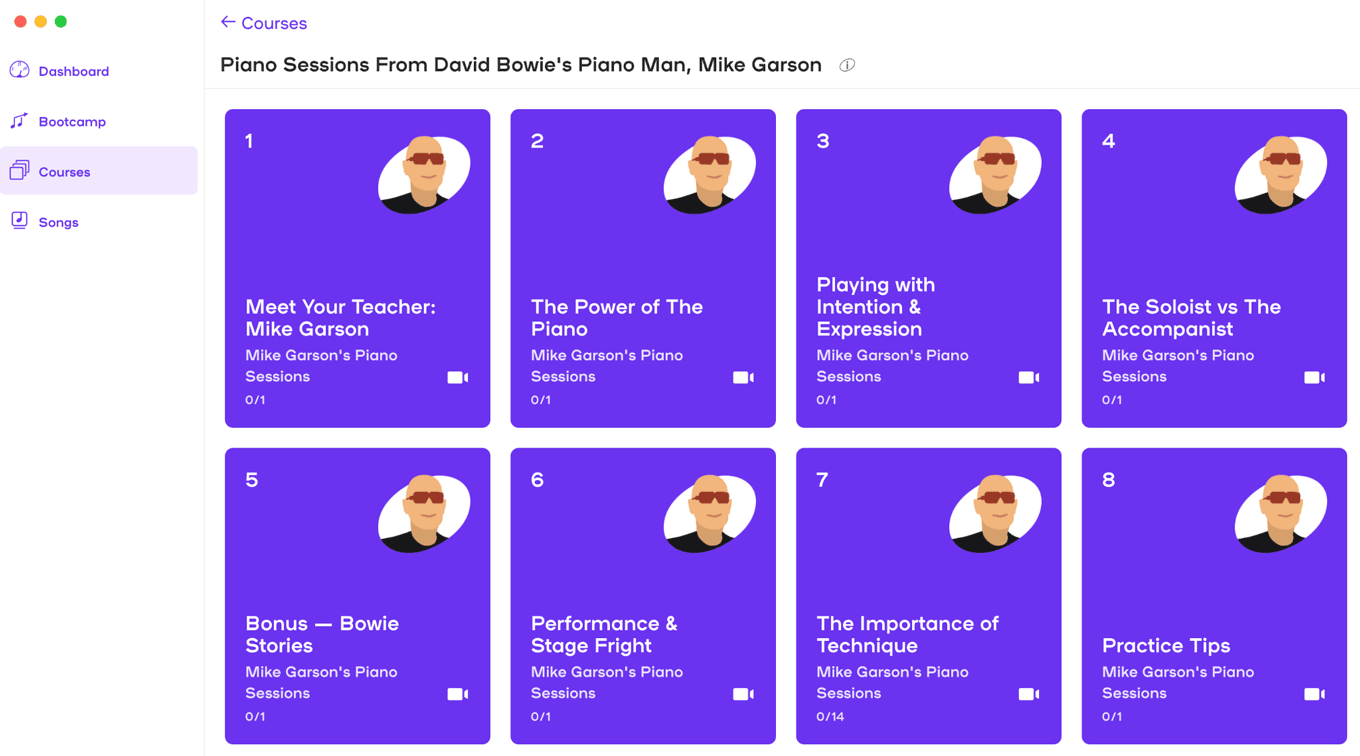 It's a mixture of some more technical tips, as Garson breaks down a few famous pieces to look at their musical construction (yes, including some Bowie songs), as well as some tips on things like stage fright, improvisation, and some bonus rock'n'roll anecdotes.
Final Thoughts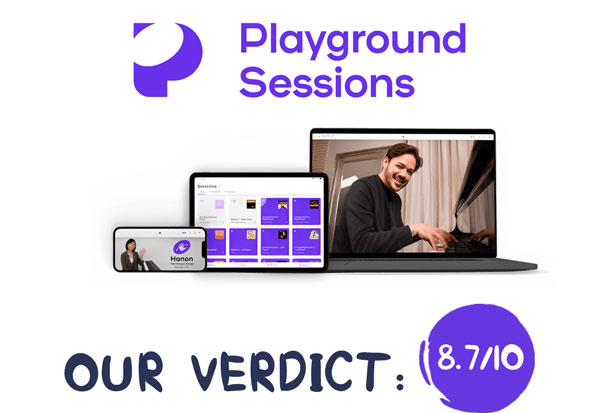 ---
Pros
Wide range of songs to appeal to all
Live feedback showing your playing accuracy
Range of teachers and contributors
Points system make it more like a fun video game
Analytics track your progress
Not just lessons – a lot of material for your money
Cons
The amount of material and focus on theory may be intimidating for some
Monthly subscription payments may not be financially feasible for all
The technological focus and lack of a live teacher may be a turn-off for some
---
Playground Sessions is a very impressive course, that utilizes technology brilliantly to work hand in hand with learning the piano.
There's a wide range of songs to appeal to all ages, and it covers all the key parts of music theory and piano playing, as well as much more.
It's a lot of self-motivation and quite an intimidating amount of material to cover, but the feedback and points system adds an element of fun to it all, and will particularly appeal to young players.