The Nord name signifies a certain mark of quality and Clavia's top-tier instruments are still going strong after decades of success.
We've previously covered the company's flagship multi-instrument, the Nord Stage 3, and how it excels at being an impressive instrument with a hands-on control scheme that makes it ideal for stage keyboardists.
Of course, Nord's previous entries in the Stage series have been excellent as well.
The Nord Stage 2 has yet to be surpassed in volume of sales simply because it's still an excellent keyboard, a full decade after its release.
The Stage 3's impressive suite of features builds upon the solid foundations laid by its predecessors, and the improvements have certainly modernized the experience, making it ideal for stage musicians accustomed to the convenience of workstation keyboards.
However, the Stage 3 was by no means a perfect instrument. In their pursuit of a 'master of all trades' design, Clavia may have went overboard with the multi-instrument format, resulting in an expensive keyboard with a cluttered front panel.
That's probably the best way to describe the Piano 4: it's the Stage 3, but focused on the Piano section, minus the extra knobs and controls that come with the other parts.
So, is the Nord Piano 4 worth it? Is it still worth the extra premium cost when compared with other digital pianos in the price range? Let's find out.
Check the availability and current price of the Nord Piano 4 in your region:
Design
All of Nord's instruments follow a similar design trend, with a bright red livery and solid metal construction that's easy to recognize. The Nord Piano 4 is no different.
If there was one word to describe Nord's keyboards, it would be 'premium.' The body of the Piano 4 is made of metal and feels solid all round.
As we've discussed in the Stage 3 review, we've heard stories about (and experienced) Nord keyboards surviving accidental falls and collisions many times before, so the Piano 4 should be no different.
The heavy-duty construction does come at the cost of added weight though.
The Nord Piano 4 is 50.7″ (128.7 cm), 13.4″ (34 cm), 4.8″ (12.1 cm), and weighs 40.1 lbs (18.5 kg).
This isn't unbearably bulky, but it'll be worth investing in a good gig bag or other form of transportation, as this is the weight of the Piano alone and doesn't include the extra 4.4 lbs (2 kg) of the included Nord Triple Pedal (more on this later).
Nord instruments have always been focused on controllability, and that design ethos is part of the Nord appeal.
Instead of relying on touch screens or nested menus, Nord keyboards have dedicated knobs and buttons for nearly every function.
The Stage 3's Organ section was removed and the Synth section significantly simplified. That means a lot less knobs to get tangled with.
I've said it before and I'll say it again, I absolutely love this approach to controls. The fact that you have everything laid out before you on the front panel is great for making changes on the fly.
Tactile controls are always superior to touch screen controls and nested menus.
For example, if you need to change your reverb mix, it takes a single knob turn. Want to boost your highs with an EQ? One turn. Activate chorus? One button press.
With such a wide array of controls, things need to be laid out in a way that makes sense. Thankfully, Clavia is a master of layouts.
In the case of the Piano 4, there is the Piano Section, the Synth Section, and the Effect Section.
Unlike classic synthesizers and samplers from the early 80s, Nord instruments don't give you complete control. Instead, you get the essentials and a few choice extras.
This design philosophy may not appeal to sound designers, but stage performers will definitely like it.
Take the Synth Section as an example. You don't get complicated ADSR (Attack, Decay, Sustain, Release) envelopes, but you get a simple one-knob decay/sustain control instead.
This simplicity makes learning the Piano 4 a breeze, and with a bit of practice, making changes on the fly will become second nature.
Even if you're a sound designer, the controls are sufficient for basic changes, allowing you to personalize presets to suit different songs and performance environments.
While I do feel the Stage 3 is the superior choice for preset makers, there's still a decent amount of freedom for creativity here.
We'll cover the various sound engines in the Sound section of the review, but the build quality of the controls is excellent all round.
The knobs have a good amount of resistance, making precise changes possible while enabling large changes to be made. Same goes to the buttons, which have a distinct but silent click on each press.
Another thing worth noting is the OLED display, which has a good amount of brightness and contrast, making it usable in low light conditions.
The display is utilized very well, allowing you to organize and modify presets in an intuitive fashion.
While sifting through presets one at a time seems slow and clunky, a simultaneous press of the Shift key enables List mode (something that's also on the Nord Stage 3), which allows you to move through sounds and categories even faster.
Speaking of the Shift key, I've got mixed feelings. On one hand, it streamlines available controls, ensuring a lot less clutter on the front panel.
Conversely, it also means you can't perform certain actions without both hands.
However, I've yet to come across a time during performance tests that required the Shift key, which is a testament to Clavia's control scheme, where the most commonly used features do not require the Shift key.
I'd say there won't be any issues so long as you set up your presets well before your performances.
Finally, I like the added visual cues on the front panel. Keyboard split points have LEDs above them, making setup much smoother – a feature I wish more keyboards included.
Of course, design doesn't mean much if the keyboard feels bad, so let's look at that.
Keyboard
The Nord Piano 4 uses the Italian-made Fatar Triple Sensor keybed with Virtual Hammer Action Technology, the same keyboard used in the Nord Piano 3.
Nord don't explicitly mention the exact model, but most likely it's either Fatar TP/40GH (graded hammer) or Fatar TP/40H, which Nord customized and fine-tuned specifically for their instruments.
These keys are fully weighted and seek to emulate how real acoustic grand pianos feel.
Nord keyboards generally have good keys for stage keyboards, and a quick test run will easily show you why.
The keys on the Nord Piano 4 aren't the greatest, but they are by no means bad. The keys have the necessary heft and depth to feel like real keys, yet they feel very responsive.
Using three sensors means that keys can still detect repeated keypresses even without returning to their original positions.
In practical terms, this means that fast licks are easy to play, and the keys detect each keypress without issue.
The hammer action also means that keys return with a bit of bounciness, something you'd expect from a real piano.
The velocity sensitivity (sometimes called "pressure/touch sensitivity") is well implemented, with room for further adjustment via the menu.
This is further exemplified by the sounds, which have modeled resonances with a realistic response to pressure sensitivity.
The Virtual Hammer Action Technology is something only found on the Nord Piano series.
This might be hard to explain, but essentially the key releases are modeled as well, with a variable sound dampening that's based on how quickly you release keys.
There's also what Nord calls "top and bottom triggering", which adds further accuracy when playing softly and percussively without hitting the bottom of the keybed.
Speaking of the keys, the black ones come with a matte finish, making them feel excellent to the touch. I'm always happy to have textured keys because they tend to be less prone to slippage during play.
So do I like the keys on the Nord Piano 4? Definitely. They are excellent and feel extremely good to play.
For reference, I use a high-end Yamaha Clavinova at home and this compares despite being a stage piano, not a bulky furniture-style digital one.
However, this is a minor setback, especially if you'll primarily be playing the piano and electric key sounds.
The truly unfortunate part about this exclusion is a lack of aftertouch.
This was an excellent way of adding extra expressivity through Morphing, yet it's not brought over from the Stage 3.
In the long run, this is only a minor setback, but the sound designer in me does lament the reduced controllability.
Sound
The Nord Piano 4 comes with 2 main sound engines, the Piano and the Sample Synth.
The piano engine is essentially the same one you get in previous Nord stage pianos, and the Synth section is a basic sample playback synth that expands the sound palette to include sounds beyond standard pianos.
Since these two sections are separate entities, we'll cover them individually in dedicated sections.
---
Piano Section
Sounds
The Nord Piano 4 retains the in-depth Piano section Nord is known for.
All pianos found on the Piano 4 are sample-based, and you can add other piano sounds using the back-panel's USB connector and the Nord Sound Manager software.
To facilitate this, the Nord Piano 4 has 1GB of onboard sample memory for the Piano section.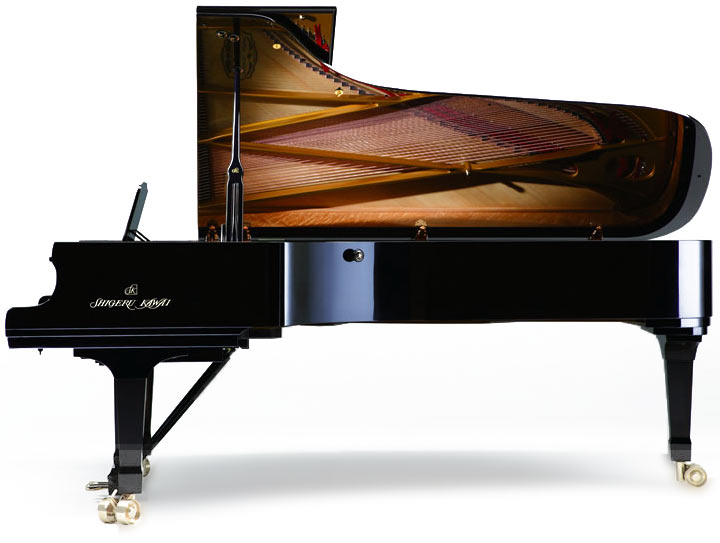 Part of the memory is already in use, storing a large variety of piano sounds as default presets. This features the Royal Grand 3D YaS6 XL, which is the first sound you'll hear when you boot up the Nord Piano 4.
The Royal Grand 3D is one of the latest pianos made available by Nord. It was released alongside the Nord Stage 3 in 2017.
It showcases the detailed sampling that goes into every Clavia piano, with a very versatile sound that recreates the flexibility of a high-quality, real piano.
Case in point, the Royal Grand 3D comes with a lot of multi-samples across a wide range of velocity points, and it reacts very well to dynamic playing.
When you're playing classical pieces or songs with a lot of dynamics (perhaps jumps from pianissimo to fortissimo), you'll appreciate Clavia's level of detail.
When played softly, the Royal Grand has a very detailed sound that captures the natural resonance and sustain of a real piano; at high intensities, the sound has the bite you'd find on the rock piano presets from other manufacturers, but without relying on compression!
That a single piano can cover such a wide variety of genres is impressive and speaks to the quality of the samples on offer here.
There are other pianos as well, like the Bösendorfer Grand Imperial, Steinway Model D, and Yamaha C7. That's just the tip of the iceberg for options, not to mention upright pianos and concert grands.
Back in our Stage 3 review, I said that the biggest complaint was that the pedal noise, half-pedaling, sostenuto, and other features were locked behind a separate purchase of the Nord Triple Pedal.
This is a non-issue with the Nord Piano 4, as you get it with every purchase at no extra cost. I'd specifically like to talk about the pedal noise features on the acoustic pianos.
The pedal noise is velocity sensitive. This means pushing down on the pedals at different strengths triggers differing pedal noise samples.
This is something you don't get on even high-end digital pianos, so I've really got to hand it to Nord for this.
We've mentioned space concerns, and that's because you aren't just limited to the pianos included with the Nord Piano 4.
Purchasing a Nord product grants you access to the Nord Piano Library, an online resource that is updated regularly.
In fact, the recent release of the Nord Grand offers another piano called the White Grand, which is Nord's new flagship piano tone.
While we've not yet test it out, many are saying it's even better than the Royal Grand 3D!
It's worth noting that 1GB isn't a lot of space, so you'll need to pick and choose.
As for which samples to use, I obviously love the XL samples for their level of detail that exceeds those found on certain dedicated digital pianos.
However, if you find yourself performing more in band contexts, with guitars, drums, and bass as harmonic reinforcement, then you'll be fine with the other sizes (even Small pianos!).
I'd recommend trying all the included sounds for a few hours upon first getting the Piano 4. Then delete the sounds you don't like. Next, go to the online Nord Piano Library resource to download other sounds to tailor your sound library to your tastes.
Currently, the Nord Piano library features 12 Grand Pianos, 12 Upright Pianos, 10 Electric Pianos, 3 Electric Grand Pianos, 4 EP Layers, Clavinets, Harpsichords, and a few other instruments.
That's a lot to work with, and those I've tried out are excellent all-rounders that will suit any genre or style you throw at them.
Speaking of the electric pianos, I love them. Nord splits their electric pianos into tines (which include the Fender Rhodes Mk I, Mk II and Mk V) and reeds (Wurlitzers).
These are very playable and feel authentic thanks to detailed velocity mapping.
I've had the opportunity to play a real Fender Rhodes Mk II recently, and the samples recreate the amplified sound quite nicely, especially the overdriven reactions when you play hard.
The effects section (more on this later) also helps you achieve authentic tones from the real deal. The tremolo, amplifier simulator, and chorus effects are especially useful in this regard.
Electric pianos also include some synthesized keys, like the CP80 and frequency modulation-based DX series. These are also well sampled, especially the 80s style DX7 keys.
While I find Yamaha's implementation superior (even on their cheaper keyboards), they did make the originals, so this is still an excellent showing by Clavia.
Clavinets are also available, with up to 8 selectable pickup combinations, though I wouldn't call them entirely authentic. The multi-samples here are slightly uneven, sterile, and feel a bit off during play.
However, running these sounds through the amp sim fixes most issues (mainly because overdrive adds some natural compression).
Of course, most people will be perfectly happy with the sounds on offer here, but purists may be disappointed. Do note that the switching isn't as smooth as on the Stage 3, which has a dedicated pickup toggle section.
Harpsichords are also included, in French and Italian variants. As with the Stage 3, the most impressive part of these samples is the release tails, which most keyboards fail to recreate.
Polyphony wise, you get 120 notes, which is a good enough amount to cover most genres of music, from classical pieces to modern ballads. This is an upgrade to the Piano 3's 40-voice polyphony, which brings the Piano 4 up to modern standards.
I should note that the polyphony amount is just for the Piano section. The sample synth, being a separate sound engine, has a separate polyphony limit.
If you like absolute control of your Piano sounds, you may prefer the acoustic piano simulation features of Roland's SuperNATURAL modeling sound engine, but these are still some of the best samples on the market, so you definitely get your money's worth
I've previously stated that the Nord Piano Library gets updated regularly, and that's a huge boon for Nord users.
An acquaintance who bought the Nord Stage 2 in 2007 has access to the same Royal Grand 3D and White Grand that Nord Piano 4 users get (albeit with smaller internal storage).
Few companies support their decade-old products with continued updates, so props to Nord in this regard.
You're buying the Nord Piano 4 for its piano capabilities, and boy is it a capable machine! Clavia proves nicely why they're at the top of their game here, and I'm thoroughly impressed.
Controls and Specific Features
Touch sensitivity defaults to a setting that feels realistic, though you can modify it with 3 preset settings. To dive deeper, a few menu options help you tailor the velocity sensitivity to your liking.
The modeling has two modifiable parameters. You can enable or disable Soft Release and String Resonance. These are sample based and generally default to having the String Resonance On, but the Soft Release off.
String resonance models the sympathetic resonance that occurs when other strings vibrate from harmonic frequencies of different keys. This is modeled realistically, even going so far as to have different samples when the damper pedal is pressed down.
Soft release adds a longer release time, similar to a fade out. This attempts to model adjusted damper tension, though it's very subtle. I found the sounds perfectly playable without this, so I tended to leave this off during playtests.
A feature first introduced in the Nord Stage 3 was the piano filters, which is renamed here as the Piano Equalizer (a good thing too, as the 'filters' were merely EQ curves).
This was a great way of modifying the piano sound's character without using the EQ in the effects section.
Here this feature is expanded. When playing acoustic pianos, the EQ settings are just as they were on the Stage 3, with a soft, mid and bright preset that adds emphasis to the treble the higher you go.
When you're using electric piano sounds, the EQ curves are modified to better suit the timbre of electric pianos. This includes two new settings, Dyno 1 and Dyno 2. These are modeled to sound like classic preamps and EQ.
As with the Stage 3, this section is very useful. You can quickly change the quality of your sounds on the fly without going through the detailed EQ mix section.
To cut through the mix during a solo, or even to save a bad stage mix, this button is a godsend.
---
Sample Synth Section
As someone who loved the Nord Lead A1 synth (and its counterpart in the Nord Stage 3), I'm a bit disappointed with the Nord Piano 4's synth section.
However, Nord has stated that this was strictly designed for people with zero experience (and interest) at learning synthesis techniques, so its simplicity is understandable (and somewhat acceptable given the sound content).
Being a 'sample synth' means this really is more of a sampler than a synth. I'd say it resembles the Korg Wavestation released in 2004.
You get a great sounding base sound to play with, and you can modify it slightly with onboard controls.
In this case, you get a simple Attack and Decay/Release control, which means you're getting a simplified envelope. I'm surprisingly happy with how it's handled here.
Most of the samples here are based on acoustic instruments, like strings and wind. This lends itself to be a pad-layer for your piano sounds, and being able to add fade-in and fade-out to the sounds is simple enough, using the provided controls.
I'm not too happy about the dynamics section. It links your playing velocity to the volume and low-pass filter frequency.
The standard modulation speed and amount seems tailored to pads, but that presents another problem – timing.
In my opinion, a good synth pad swells and fades in accordance to the song. In this case, you can't control the timing at all and you're at the mercy of Clavia's presets.
That's probably the biggest weakness of the synth section. Try as I might, I can't get it to sound perfect. The sounds are either too bright or they sustain for too long.
This is a huge missed opportunity, and I wish the Synth section came with more complete envelope controls to help with sound shaping.
While I understand that this is a stage piano first with a focus on the piano section, I miss the excellent synth section of the Stage 3 greatly.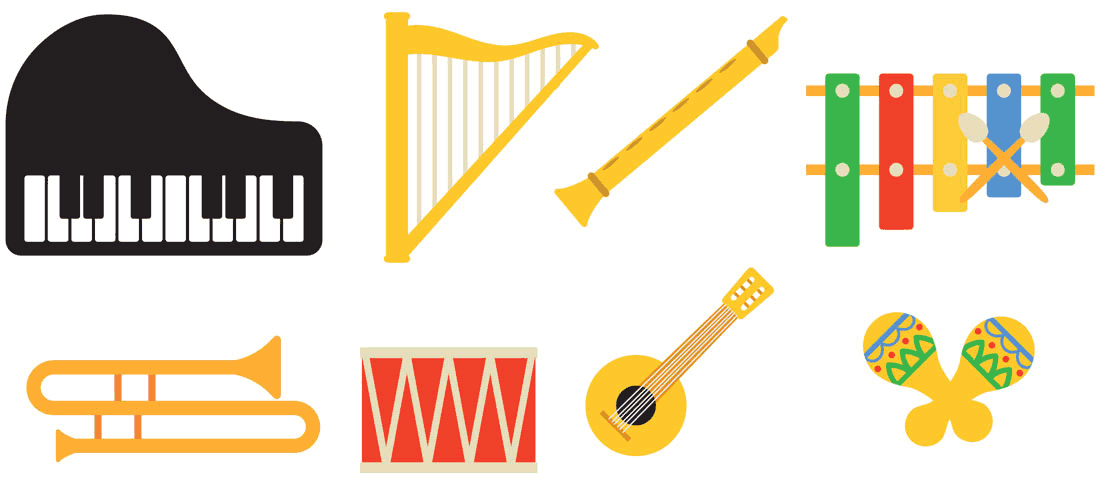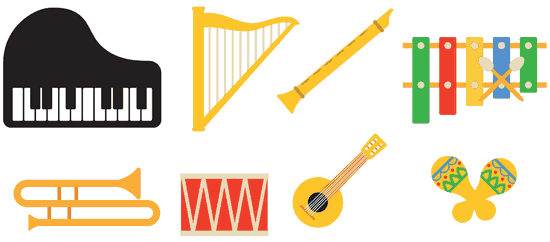 That said, the bass sounds here (and some other sounds without infinite sustain) are very nice and work well with the keyboard's split functionality.
This helps fix one of the issues with the previous Nord Pianos – a lack of non-piano sounds. However, remember that these sounds have less detail than the sampled pianos.
One thing of note is that you can do the same sample curation as you can do with the pianos. Every sample here can be removed at will, freeing up more space to load in custom samples.
You get 512MB to store your non-piano samples (on top of the 1GB dedicated to the Piano section).
Nord's sample library is huge, and if you're looking for a specific sound, it's probably already available under one of the online categories.
Also, you can load your own samples with Nord's Sound Manager. This unlocks a lot more options and is surprisingly easy to do.
We'll cover this in detail under the corresponding section of the review, but it's always nice to have the opportunity to personalize presets even more.
Polyphony-wise, the Sample Synth allows you to play about 30 voices simultaneously. This is an upgrade from the Piano 3's 15-voice max polyphony, but you lose the ability to sustain the synth individually using the sostenuto pedal.
Apart from that, there really isn't much more to say about the sample synth. There's the option to transpose it up or down an octave, and there's also the option to tweak whether or not the pedals affect the volume and sustain.
Overall, the sample synth feels a bit tacked on and feels a lot less impressive than the Piano section.
In the end, you're buying the Piano 4 for the piano section, so I guess it's not a big deal. Consider this a bonus addition to the spectacular piano section.
Effects
Detailed effects sections are necessary for modern stage keyboards and workstations, as no one wants to lug around an extra effects pedal and mixer.
The Nord Piano 4 shares a similar effects section to the Stage 3, minus the rotary speaker simulator (which is arguably part of the Organ section).
This is great, as the Nord Stage's effects section is well praised for its hands-on nature, placing all the controls directly on the front panel and reducing the need for menu diving and extraneous navigation.
The effects here are of good quality overall, and we'll discuss that shortly. However, it's important to discuss the main limitation of the otherwise great effects section. These effects are only assignable to one source at a time.
This means you can only use each effect subsection for the Piano or Synth section, but not both. The lone exception is the reverb, which applies across the entire output.
This isn't that big of a deal (especially since you'll probably be using one section at a time), but it's still something to note.
Other workstation keyboards can support nearly infinite effect chains, limited only by the internal DSP processing power. Here, you'll need to make careful decisions when designing presets.
---
Effects 1 Section
The 1st effects section covers the following effects:
Tremolo
Ring Modulator
Auto Panner
Wah-Wah
2 Variants of Auto Wah
These effects are a bit more exotic, but the Tremolo and Auto Panning are useful on the electric piano sounds.
The Wah-wah and Auto Wah effects are less useful at a glance, but when combined with the amp simulator, you can get some unique tones.
Speaking of the Wah, you can control the frequency via an external expression pedal, making it act like a real wah pedal. The same control pedal can be linked to the tremolo speed, ring mod frequency, and so on.
Apart from that, the only control here is the Rate control, which modifies the speed of the effect in question. This is a bit limiting, especially since the same effects were included on the Stage 3 but included a tweakable Amount control.
Despite that, I still say these effects are good. Nord effects often give you a good foundation to work with, and the limited settings can be tweaked to taste.
---
Effects 2 Section
This section covers the following effects:
Flanger
2 Phasers
2 Choruses
Vibe
This subsection covers the modulation effects that add stereo width, one of the best parts of the Piano 4 by far, as they are tuned very nicely for piano sounds.
The chorus effects are the most versatile and are excellent when dialed in at a low rate.
Sadly, the lack of control rears its ugly head again, since you can't necessarily dial in subtle width with this section as you can with other keyboards featuring a dry/wet mix.
You get a Deep switch, though. When active, it increases the amount (and vice versa when off). At least this offers some degree of control, so I'm okay with how it's handled.
---
Delay Section
Delay is an excellent way to add a sense of space to your songs, and the delay section here is simple yet effective at doing just that.
A Dry/Wet control is present and allows you to mix the clean, non-delayed signal with the effected signal.
Then, you get 3 preset amounts, ranging from a single repeat to a long feedback tail. While I'd prefer a knob-based control, I accept this as a compromise for simplicity's sake.
Finally, you get a tempo tap control, which is self-explanatory. I wish you could sync the delay to a tempo control, which would help in managing song-based changes, but it's still better than an analogue-style knob with no precise values.
---
Equalizer Section
With the Nord Piano 4, you get a simple 3-band equalizer that emulates the typical 3-band EQs found on PA mixers.
The Treble, Mid, and Bass knobs allow you to change the volume of bands from –15dB to +15dB.
The Treble control is a high-shelf filter set at 4 kHz and the Bass is a low-shelf set at 100 Hz.
The Mid frequency is a variable bell-shape that can be set to any value between 200 Hz to 8 kHz.
This section is essential in a band context, as it helps ensure that your sounds fit nicely in the frequency spectrum. Do note that this shares the same one-sound-source limit.
---
Amp Sim and Compressor
The amp sim section is straightforward and comes in the following varieties:
Small Amp – Wurlizer 200A internal speaker emulation
JC – Roland Jazz Chorus speaker cabinet speaker emulation with tube pre-amps
Twin – Emulation of classic Fender Twin tube amplifier and speaker cabinet
There's also a distortion effect and a dedicated compressor. You can only engage one of the 5 different types at a time.
The amp models are beautifully modeled, and I particularly love the Twin model for its clean sound that always comes close to breaking, but never truly passes that point.
The Drive/Comp knob allows you to dial in a specific degree of distortion, ranging from subtle amounts to a screaming distortion (which works quite well with the Wah effects).
The compressor is basic, lacking the Attack, Release, and Ratio controls found on even the cheapest compressors out there. You can only dial in the amount.
The compressor's default setting seems to be perfect for dance-style pianos, suiting genres like Disco and EDM nicely.
For other band-based genres, a subtle amount may be desired, but I found myself opting for no compression most of the time.
---
Reverb
The reverb remains the same from previous Stage models and comes with 3 algorithms:
Hall Reverb
Stage Reverb
Room Reverb
Like the delay section, there's only a Dry/Wet knob. You can't change the reverb's Size, Damping, Width, or Pre-delay, so you're stuck with Clavia's pre-tuned presets.
Even so, these presets are well-made. The algorithms are lush and can enhance performances nicely by injecting a sense of space and width to your sounds.
Decay times and size controls are algorithm-specific, with the Hall giving a larger than life sound and the Room algorithm providing a small bit of ambience to the sound.
You get a Bright toggle, which adds a high-shelf sound boost, making the reverb brighter.
This is not always ideal (high frequency sizzle can be ear-piercing on certain sound systems), but if you're working with the sound of a darker character, this can help ensure the sound is audible.
Overall, I like the Reverb unit. The algorithms are top-notch and really help make the sounds feel more realistic.
Combine this section with the natural ambience available on the acoustic piano samples and you get a very spacious sound.
Features
There's a few more features not related to the sound modules on the Nord Piano 4.
Splitting
The Piano 4 lets you split the keyboard, with one side playing the Piano part and the other playing the Synth. The splits are marked with multi-color LEDs on the keyboard.
This presents an issue, unlike most available keyboards, since the Nord Piano 4 limits you to only 7 split positions and you can't define your own.
However, Clavia has included a "Split Width" setting that allows you to extend your split points. This is a new feature first introduced to the Stage 3 and it is not available on the previous Piano 3.
Using a small gradual split, you can set things up so that each individual sound fades out slowly as the other sound fades in when approaching the split point.
This happens in a 5-semitone distance from the split point under the Small setting and a full octave distance under the Large setting.
This setting is surprisingly intuitive and can make performances a lot smoother.
A simple case is where you're playing a solo and find yourself inching closer to the split point without being aware.
With the gradual splits, you might hear the sound slowly fading in, which should set off alarms, making you play with a bit more caution.
Of course, if you'd prefer to use the classic hard split points, that's possible as well.
---
Program Management
Program management is easy on the Piano 4. You can save your own sounds in new banks, swap the positions of sounds, sort the sounds by alphabetical order, and so on.
While you lose the song mode from the Nord Stage, the navigation is easy enough here that I won't complain.
It is very easy to find sounds on the fly, and if you want to be prepared, it's easy to set up different categories for songs, too.
Preset changing is almost instantaneous, which is great. Combine this with seamless switching (more on that shortly) and you get a great instrument for stage performance.
Speaking of program management, the Piano 4 doubles the Piano 3's 200 program limit, letting you save up to 400 programs in 16 banks, making it even easier to organize your presets.
---
Seamless Switching
This was a highly praised feature on the Stage 3 and it's the first time being used on the Nord Piano series.
Now, when you switch sounds or presets, the previous sound does not cut off abruptly. It continues to ring out until the sample ends, instead.
This feature removes the unnatural element of most keyboards during program changes, which can help make performances feel a lot smoother.
Connectivity
As a stage piano, the Nord Piano 4 comes with all the necessary connectivity options.
Two 1/4" Line Out jacks are your main stereo outs. This is how you'll connect the Piano 4 to an external PA system or amplifier.
A  1/4" Headphone jack is included for self-monitoring purposes. This is also helpful if you're practicing at home and prefer to use headphones over an external amplifier.
The Nord Triple Pedal connects to the Sustain Pedal jack (though you can use other pedals). You can change pedal polarity in the system settings.
A Vol/Ctrl Pedal jack allows you to connect an expression pedal for more control during performances, if desired. The Piano 4 does not come with an expression pedal, but it works with any pedal available out there.
A 1/8" Monitor In jack is included and sends signals to the headphone and main outputs. Using this jack, you can connect smartphones, tablets, or computers to the Nord Piano 4. You can also play backing tracks on stage.
In addition, you get a USB Type B port, which supports USB MIDI (but not USB Audio). This allows you to connect the Piano 4 to your computer for integration with a DAW or supported music program.
However, the main use for this jack is the installation of software and firmware updates, as well as the previously mentioned sound management using the Nord Sound Manager and Sample Editor programs, allowing you to load in different sounds on demand.
External and legacy gear can also be integrated via the 5-pin MIDI Out and MIDI In jacks. Do note that the USB MIDI and MIDI Out jacks share the same MIDI channel, so they cannot be used separately.
Overall, there's nothing missing from this part. My only real complaint the lack of dedicated outs for the individual sections, but this is a minor detail for sure.
Onboard volume controls are more than enough to make a mix balance without relying on external gear, so no harm done.
Accessories
The highlight here is the Nord Triple Pedal, which retails for expensive prices. This was a must-buy if you bought the previous Piano 3, so being bundled with every Piano 4 is a boon for consumers!
This pedal supports half-pedaling, sostenuto, and soft functions, and pedal noise is even sampled to be velocity sensitive. This is an excellent inclusion and should definitely factor into your purchase decision.
The Nord Piano Library DVD comes with a few of the pianos available online. You can then use the Nord Sound Manager to import these pianos to your onboard memory.
This is a small selection of the library, but helps when you have bad internet speeds.
The AC adapter is standard, so be sure to check if it matches your country's AC mains' voltage. The internal transformers may be insufficient to protect the internal components, so be careful if you're buying overseas.
You don't get a stand with the Piano 4, but its dimensions work with most stands on the market. We'll talk about this shortly.
The following recommendations are separate purchases that can make the experience feel more complete.
---
Music Rest
The Nord Piano 4 doesn't come with a music stand. If you play classical music and want to be able to conveniently put music sheets in front of you, you'll have to invest in the Nord Music Stand, which is sold separately.
---
Expression Pedal
The Vol/Ctrl Pedal jack allows you to add more expression to your playing without removing your hands from the keys.
In the case of the Piano 4, this is even more useful since there's no modulation wheel for precise changes. In the Piano 4, this mainly controls a few effects and volume. That's not a lot, but it's always nice to have.
Modern expression pedals are available for cheap and all of them are essentially the same.
I personally recommend the Moog EP-3 Expression Pedal, which is high-quality and very responsive.
It will work with nearly any keyboard out there due to its universal switch system.
---
Keyboard Stand
Since this is a stage piano, chances are you'll want a matching stand that's sturdy and comfortable.
The Nord Keyboard Stand is lightweight but durable and is definitely worth considering.
If you want to use the Nord piano at home, you should consider the premium lacquered Nord Wood Keyboard Stand.
It looks amazing and unique (it's rare to find a red wood piano stand), but it's not as portable.
Both of these stands are quite expensive, but there are plenty of quality generic X- and Z-style stands available out there, which cost only a fraction of what you'd pay for the Nord stands.
Here are a few generic keyboard stands that I recommend:
---
External Amplification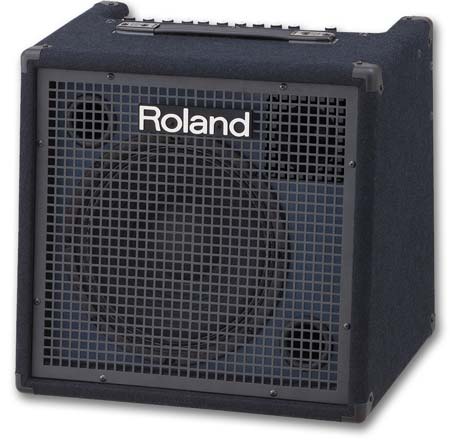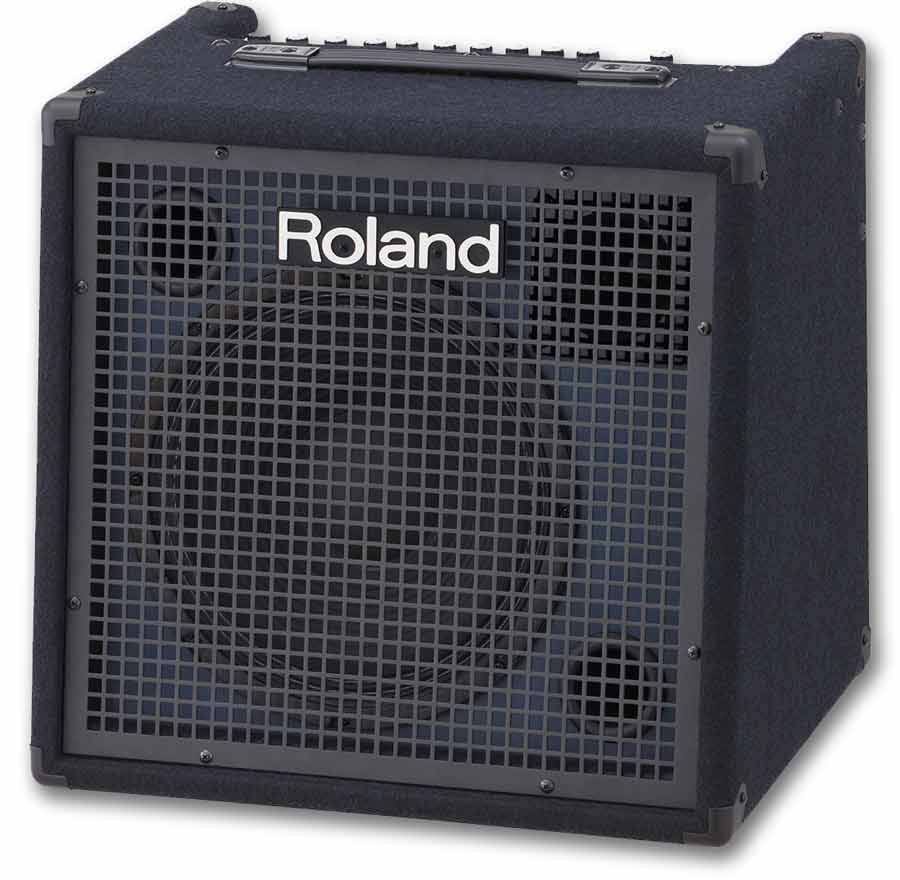 Like most stage pianos, the Nord Piano 4 doesn't have built-in speakers, which means you'll have to rely either on headphones or an external amplification system such as a keyboard amp, a PA speaker, or something else.
---
Headphones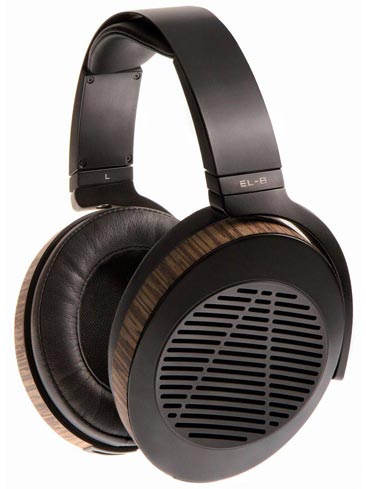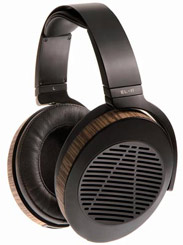 Headphones come in very handy when you want to practice in private, focusing solely on your playing and not disturbing others nearby.
Moreover, a good pair of headphones will provide a clearer and more detailed sound compared to onboard speakers.
Check out this guide to learn how to choose the best-sounding headphones for your digital piano.

Summary
Pros
Solid build quality, aluminium chassis
Enjoyable key action, great finger-to-sound connection
Very detailed pianos (arguably on par with dedicated piano VSTs)
Good beginner-friendly effects section
Expandable sound library
Hands-on control scheme
More affordable than the Stage 3
Easy preset navigation and saving
Handmade in Sweden
Cons
Limited split points
Effects are limited to 1 sound source
Synth section is a bit too basic
Still relatively expensive
---
If you're looking for a good stage piano, then the Nord Piano 4 is an excellent choice.
The hands-on controls are rare in this era of touchscreens and complex nested menus, and the ease of use truly makes this an instrument everyone can understand and enjoy.
Like I said in the Stage 3 review, Nord has a habit of making instruments that just work, and the Piano 4 is no different.
The pianos sound magnificent and the effects section allows you to further shape the sound to your liking.
Even though I've mentioned the limitations of the Nord Piano, they're not too big of a deal.
The lack of user defined split points is the only major omission, and as we mentioned in the Nord Stage 3 review, I wish Clavia had changed this. Perhaps that'll happen in the next iteration.
Otherwise, this is an excellent stage piano and you'll definitely love how it plays.
Everything from the keys to the sounds is done well, and everything is laid out in such a manner that it's all straightforward, which will certainly be ideal for keyboardists wanting as little hassle as possible.
This is further reinforced with the streamlined controls on the effects and synth sections.
While you can't necessarily shape your sounds at a deep level, what little control you have is well-used and allows for a decent degree of customization.
Also, the Piano 4 is future-proof. The new Nord Grand featured a newly sampled piano, and anyone who owned another Nord product with a piano section gained access to the new White Grand sounds. Knowing this, you can expect support for years to come.
All in all, the Piano 4 is an excellent entry to Nord's line of instruments.
If you do want a few more sound sections to work with, perhaps look at the Nord Stage 3 HA88, which features the same piano section, but with an Organ and Synth section ripped straight from Nord's other instruments.
While the keys aren't as authentically piano-like, they still feel great.
On the other hand, if you're already a proud owner of a Nord Piano 3, this might not be a significant upgrade.
Nord-users are probably familiar with how the company works, each new product iterates and improves upon the previous entry, with minor improvements.
While I'm impressed with the seamless switching and innovative split-width system, I don't think these features are too exciting for Piano 3 owners.
Check the availability and current price of the Nord Piano 4 in your region: