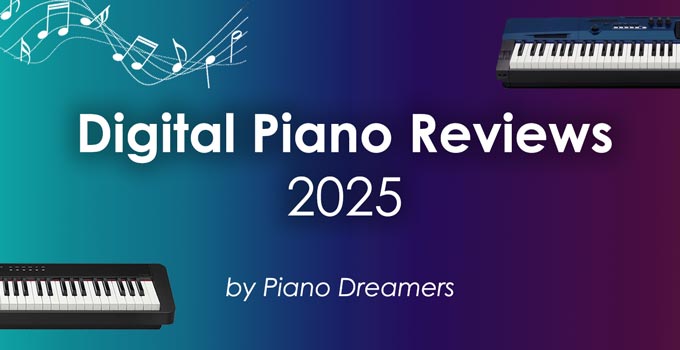 Welcome to the Piano Dreamers Reviews Hub!
Here you'll find all the instrument reviews we have done so far, including digital piano, keyboard, synth and stage piano reviews.
Even if you're an experienced player, it may take you hours of research before you start getting familiar with all the features and peculiarities of the digital piano world.
I was in the same situation as you when I was starting my musical journey twelve years ago, which inspired me to create this blog.
Below you will find a list of all the reviews that are published at Piano Dreamers. We update this list regularly whenever a new review is published.
I also encourage you to check out our comprehensive 7000-word Digital Piano Buying Guide that will walk you through everything there is to know about the world of digital pianos and keyboards.
If you're looking for a digital piano within a particular price range, please refer to our in-depth comparison articles where we talk about and compare keyboards and digital pianos within different price (and type) categories.
---
Portable Keyboards
Yamaha
Roland
Alesis
Portable Digital Pianos


Yamaha 
Casio
Roland
Kawai
Korg
Console (Home) Digital Pianos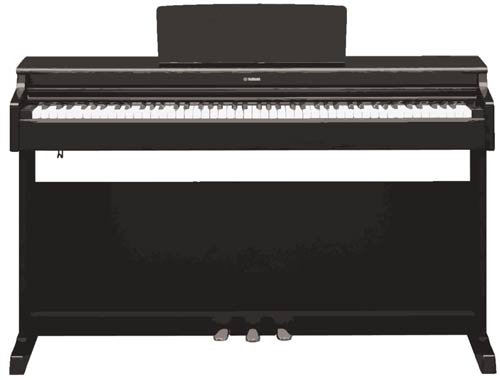 Yamaha
Casio
Roland
Kawai
Korg
Stage Pianos and Synths

Yamaha
Roland
Nord
Korg
Comparison Articles (Top Lists)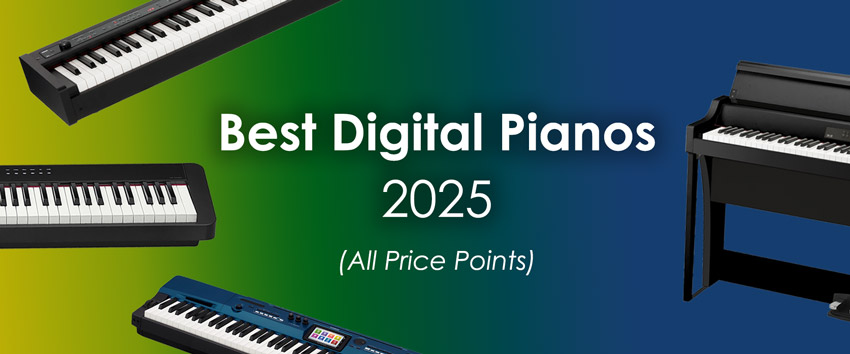 Portable Type:
Console Type:
Best Digital Pianos 2023: Overview (All Price Points)
Best MIDI Keyboards 2023: An In-depth Look At the Market