If you've been an active reader of our website, you've probably heard enough about stage pianos to be considered an expert.
We've covered quite a number of performance-focused digital pianos over the past months, and we've made our personal preferences quite clear.
When it comes to stage performances, versatility and usability is king. That's why instruments like the Roland RD-2000 and the Korg Grandstage sit alongside modern classics like the Nord Stage 3 on our tier lists.
However, you might have noticed a gap in our coverage. We haven't really talked much about workstation keyboards, and that's quite a shame.
This brings us to today's star, the Korg Kross 2. This is one of the best-selling workstation keyboards for beginners, and full disclosure, it's also one of my personal favorite budget keyboards.
Unlike the Yamaha MX88, which straddles the line between workstation and ROMpler, the Kross 2 gives you a lot more freedom, and as such, is considered one of the best ways to get into sound design and workstation operation.
Of course, it is not perfect, and there are a few flaws that will turn people off.
We'll be giving you the rundown of the Kross 2 and its features, and by the end of things, you'll know for certain whether the Kross 2 is what you're looking for.
Korg Kross 2 Specs
61 (synth-action) keys – KROSS2-61 | 88 (natural weighted hammer action) keys – KROSS2-88
Polyphony: 120 Notes (mono), 60 Notes (stereo)
Preset PCM Memory: Approximately 128 MB
1075 Internal Programs (Tones)
Oscillators: OSC1, OSC1+2 (double)
Effects: 134 Types, 2 x Master Effects, 5 x Insert Effects
Sequencer: 16-track MIDI, 128 songs, 16 user template songs
Audio Recorder: 48kHz/16bit stereo, WAV
772 drum patterns, 1280 arpeggio patterns, pad sampler
Pitch bend wheel, modulation wheel, SW1 and SW2 buttons
Modes: Layer, Split (up to 16 timbres, velocity zones and crossfade supported)
Connections: Audio In jack (1 x 1/8″), Mic In jack (1 x 1/4″), Line outputs 1/4″ (L/Mono, R), Headphone jack (1 x 1/8″), USB type B (MIDI + Audio), MIDI In/Out ports, SD card slot, 3 Pedal jacks (damper, assignable switch, pedal)
W x D x H: 36.8" x 10.6" x 3.5" (93.5 x 26.9 x 8.9 cm) – KROSS2-61 | 57" x 15.1" x 5.4" (144.8 x 38.4 x 13.7 cm) – KROSS2-88
8.4 lbs (3.8 kg) – KROSS2-61 | 27.1 lbs (12.3 kg) – KROSS2-88
Release Date: September 2017
Full specs can be found on Korg's official site here
Check the availability and current price of the Korg Kross 2 in your region:
Design
There are 2 main variants of the Korg Kross 2, the 61-key, and 88-key variations.
Our review was conducted mainly on the Kross 2 61, though all comments can be generalized across all versions, as they run off the same internals.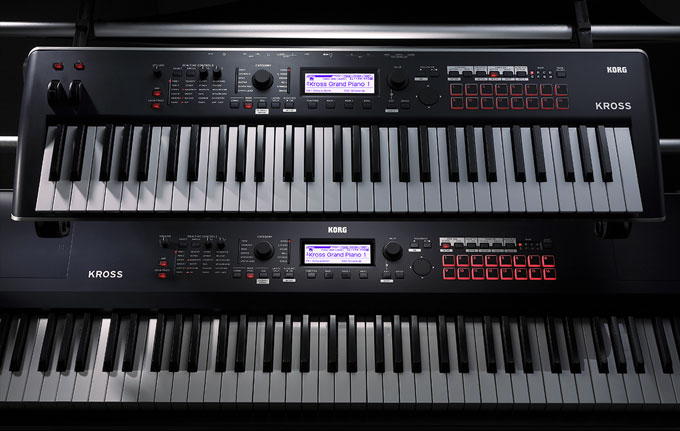 There is also a 2019-reissue known as the Kross 2 88 MB, which uses the same keys and body construction as the original Kross 2 88.
This variant includes an expanded sound library with 128 more sounds to add to your arsenal and a rubberized matte black finish (which is what the 'MB' stands for) instead of the black/silver combination of the original  Kross 2 88. Aside from that these models are functionally identical and everything covered below still applies.
If you're not a fan of the industrial black finish, the Kross 2-61 comes in a few extra colors (limited editions), including a pure-white model (Kross 2-61-WH) and some colorful options (Gray-Orange, Gray-Blue, Gray-Red and Gray-Green).
The 88-key version is naturally heavier due to the weighted keys, but 27.1 lbs is perfectly fine. I do want to comment on the length of this version.
The 57″ (1.5m) width is larger than most other full-size stage pianos, and it might feel cumbersome to haul around, especially since it might not fit into your car's backseat or boots if placed horizontally.
This might seem trivial at first, but other instruments like the Nord Piano 4 and the Korg Grandstage all fall beneath 55″ (1.4m) in width, making the Kross2-88 extremely wide.
Unlike the 61-key Kross 2, the 88-key versions have their pitch and modwheels placed right to the left of the keys, as opposed to the upper left of the front panel. This lengthens the keyboard and ends up feeling like there's a bit of wasted space.
On the 88-key variants, this upper space is used as a storage compartment, but these don't seem to be all that useful.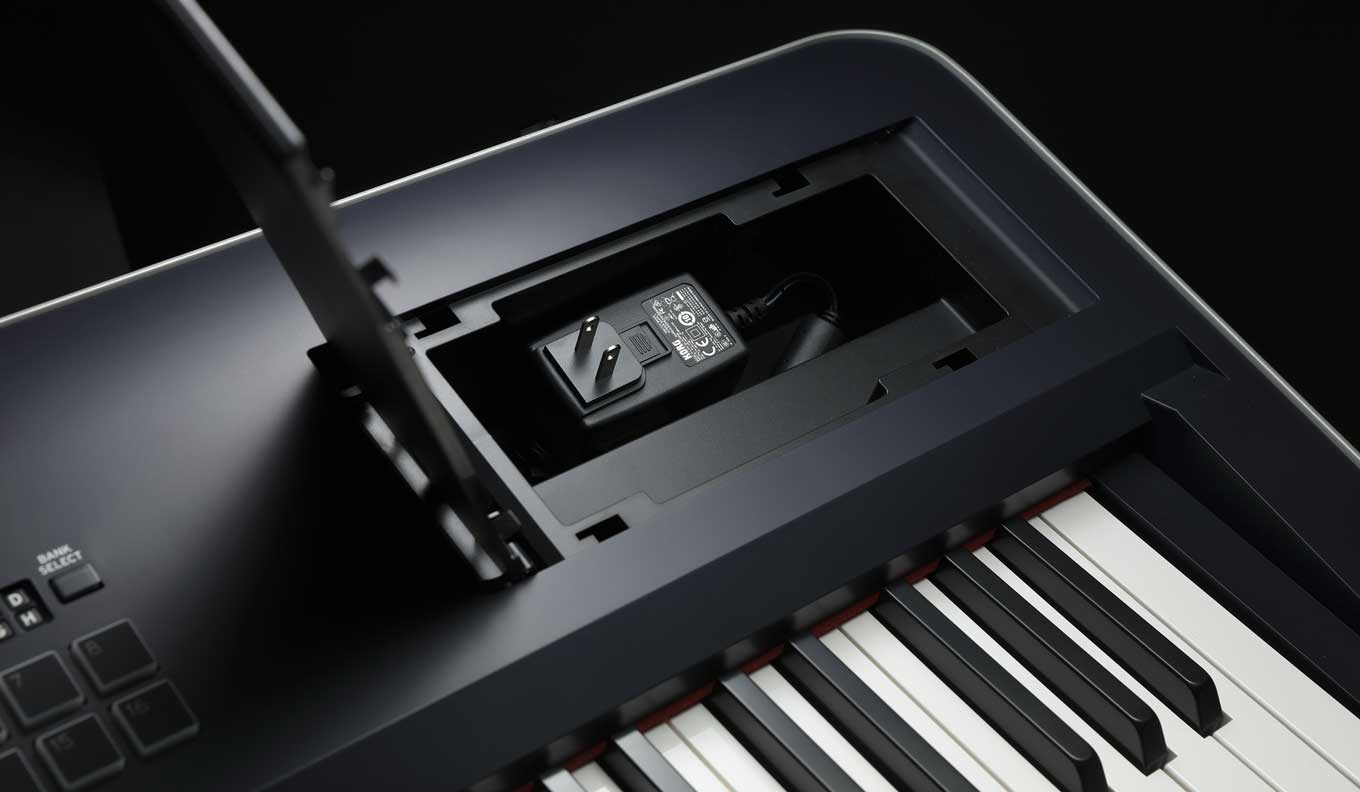 Even small footswitch damper pedals don't fit in here, so you'll probably be using these to store extra batteries (which both models support).
Apart from that gripe, I'm quite happy with the overall construction. The surfaces on all variants are matte-black and avoid fingerprints quite nicely.
The back has a Korg logo that is backlit. Fortunately, you can adjust the brightness or turn the illumination completely.
Navigation is done primarily with knobs and buttons, and the layout, despite not having backlit labels, is still easy enough to work with even under low-light conditions.
The buttons give off a solid tactile click when pressed, and are spaced apart well enough that misclicks are rare.
The Shift control is also used sparingly, which is greatly appreciated. Most buttons do one thing only, and that helps make it a more user-friendly workstation.
The two large encoder knobs have tactile steps, and allow precise movements to be made.
The left wheel allows you to quickly switch through sound categories, and the right wheel is responsible for parameter changes. This is the same design used in the original Kross from 2013, and as the saying goes, if it ain't broke, don't fix it.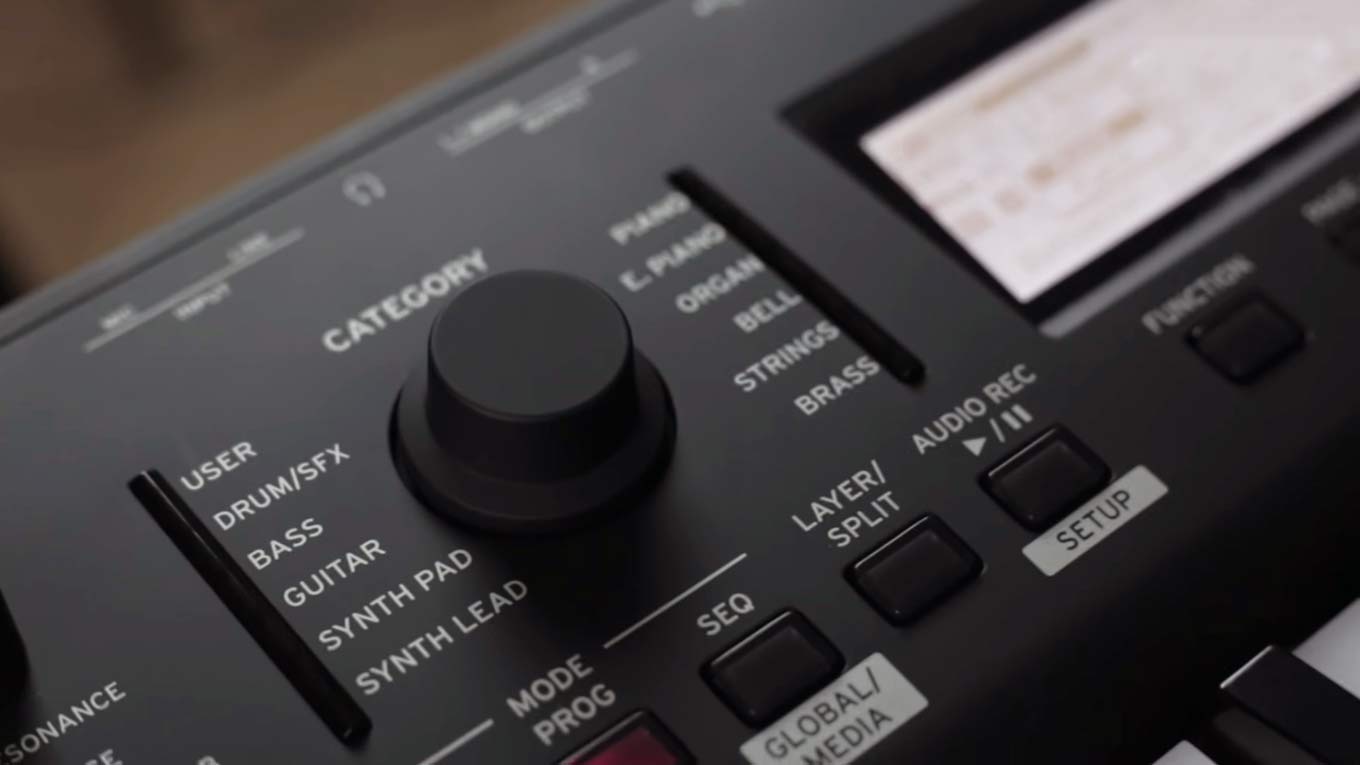 What needed fixing was the lack of real-time controllers. The original Kross had a single knob that allowed you to clumsily change parameters, and it just felt slow.
If you wanted to play with the filter frequency and resonance in real-time, you were out of luck unless you shelled out for an expression pedal.
The Kross 2 fixes this by using multi-function knobs as popularized by modern stage pianos.
The 2 mini-knobs on the left (which feel great due to some soft resistance) give you control over 2 parameters at a time, with two buttons to the side switching through parameter categories.
This isn't as full-fledged as the 4-knob setups from more expensive instruments, but it is well-designed and makes sense.
Specifically, you get Cutoff/Resonance, Attack/Release and Tempo/Arp-Gate, must-haves for synth sound design. Apart from that, you can dial in FX and audio input settings too.
Navigation is mainly assisted with the backlit LCD screen. The screen is indeed small, and can sometimes become cramped when you dive into the editing process, but I've never found myself lost, and the text is never unreadable.
Since we're on the topic of navigation, I'll bring up the problem of deep nested menus.
Flagship workstaions, such as Yamaha's Montage and Korg's own Kronos, have massive color screens that give the manufacturers a lot of real estate to work with, and that allows them to include graphical user interfaces that make sense.
The Kross 2 on the other hand, relies on a comparatively primitive dot-matrix screen (with an admittedly quite good resolution). Depending on what setting you wish to modify, you might need to move through quite a number of menus, and scroll through a lot of fluff to get to what you need.
This is something I personally excuse because Korg did what they could to keep things usable. Each nested menu is labeled clearly, despite using abbreviations to fit the character limits.
I'll dive into the sound editing in a bit more depth in the Sound section, but just know that while things look complicated, everything makes sense with a bit of practice. Anyone who's experienced with synthesizers will also feel right at home.
We'll discuss the pads in more detail when we get to the Features of the Kross 2. As for their construction, they are plastic, with a somewhat rubbery feel with subtle grip, and they don't have that much give when pushed.
This is the standard pad-style popularized by Novation, and they feel good. I was worried that the lack of tactile feedback on each press would affect performances, but the pads do light up nicely each time you press them.
If I had to make a complaint about the pads, it would be that switching between preset banks is a little cumbersome, and adding 4 dedicated buttons for each bank would be preferable.
As they are now, you switch from bank A to D through a single button press, which could lead to some mistakes if you're in the middle of performing.
Regardless, I'm quite happy with the Kross 2. A lot of my gripes with the OG Kross 1 are fixed, and the focus on performance capabilities makes this a lot easier to use.
Keyboard
The 2 variants of the Kross use different keybeds.
The 61-key Kross 2-61 uses a synth-action keybed that is unweighted, whereas the 88-key Kross 2 88 MB utilizes Korg's Natural Weighted Hammer Action (NH) keyboard, which is also used on some of Korg's more budget-friendly digital pianos.
The NH action is graded, such that lower keys are slightly heavier than those in the higher registers.
All variants of the Kross 2 lack aftertouch, which is a negative. Though, to be fair, a lot of keyboards and digital pianos skip over this as well.
Aftertouch can be described as post-keypress velocity, so you can control how hard you continue to push down on keys to modify parameters. This is understandably expensive to implement, but it would have been nice.
The NH keybed is okay. They work well enough for most piano-style playing, but they feel a bit more sluggish than I'd like. Keys seem to hit their lowest point with a bit of cushioning, which takes some getting used to.
I realize that asking for Korg's RH3 keys on a sub-$1000 keyboard is a bit much, but I would have been happier with a semi-weighted keybed, especially since there's a large focus on synthesizer sounds.
Meanwhile, the unweighted synth action keys are also passable. Again, these keys feel sluggish to me. Specifically, the keys don't return to their starting position as fast as, say, premium synthesizers or MIDI keyboards.
Regardless, they work, and if you've got experience with budget arranger keyboards, you'll feel right at home.
While I have my gripes about the keys, I think we need to note that the Kross 2 is very cheap (in terms of price, not feel). Sacrifices do need to be made to hit that sub-$1000 price point, and the true power of the Kross 2 is in its sounds.
Sound
The Kross 2 runs on Korg's Enhanced Definition Synthesis – integrated (EDS-i) sound engine, which is an upgraded version of the same engine found on the original Kross.

This sound engine primarily utilizes samples, with little to no modeling involved. The samples are PCM-based, but don't write them off.
Korg has constantly shown that they can squeeze a lot of mileage despite using non-modeled sounds.
You'll be primarily navigating through sounds using the large knob to the left of the screen, and the included categories are:
All the sounds are perfectly usable. Though, if you're strictly buying the Kross 2 to be used as a stage piano, with emphasis on the word 'piano', I would look elsewhere.
This is a budget workstation, and a lot of the sounds lack the nuance you'd expect from more premium digital pianos.
The main problem here is the lower number of multisamples. You won't hear this at first glance, but when you're playing some of the acoustic sounds, you might feel that sounds feel static.
Sure, velocity sensitivity works great, but the same samples are triggered each time.
This is another minor complaint, but comparing the Kross 2 to other digital pianos in the same price range shows that the pianos feel less 'alive'. Again, if you strictly want good pianos, either pick another instrument or use a good VST (which is surprisingly convenient thanks to the USB Audio Interface capability).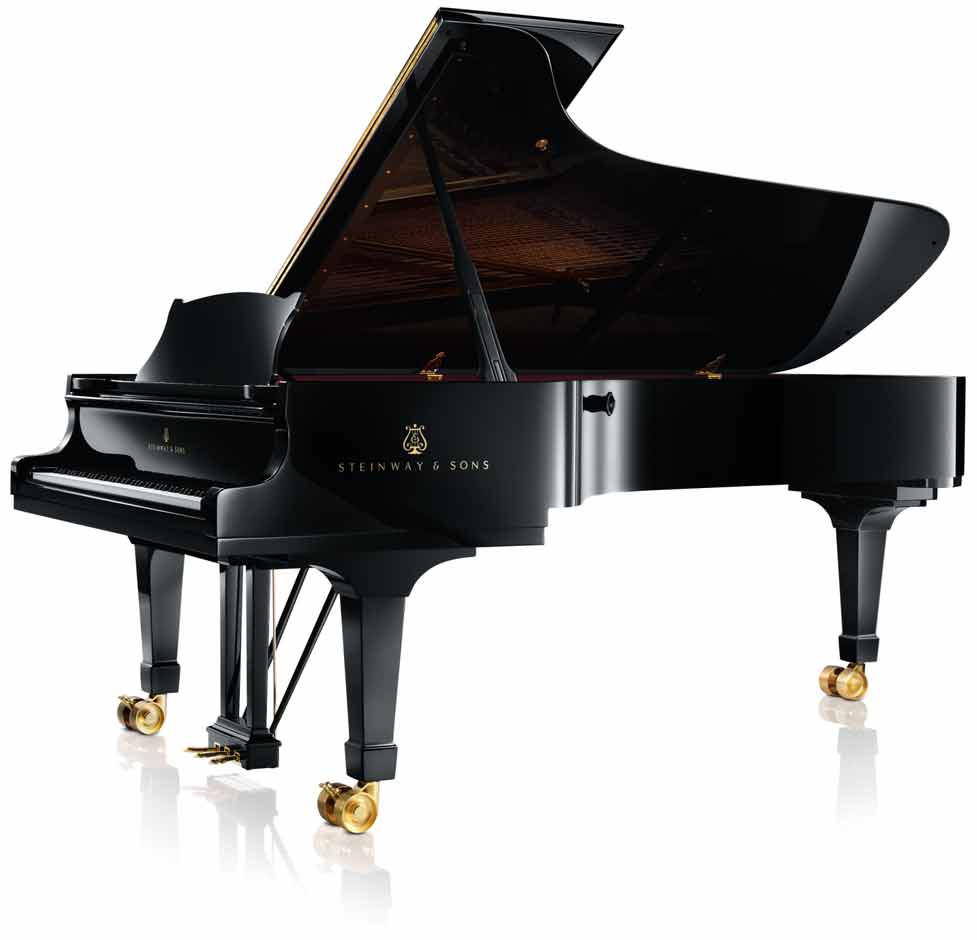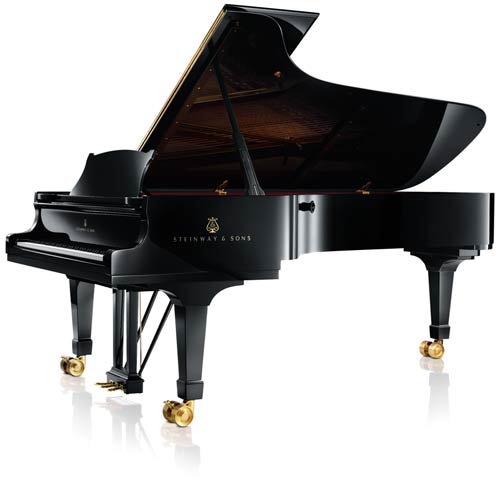 To be fair, these acoustic sounds are a step above most cheap arranger keyboards. Applying some reverb and EQ to the sounds can help too. This 'disconnect' feels a bit less notable on the 61-key unweighted keyboard, though that may just be me being used to more premium digital pianos.
I do want to give special mention of the synthesized E. pianos and the organs. These sounds feel right at home on the unweighted keys, and the presets sound great despite the lack of multisamples.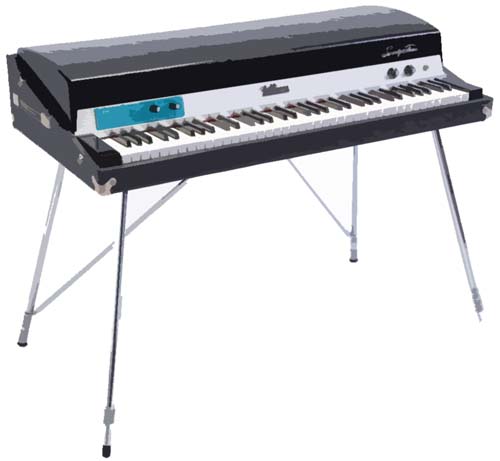 The string sounds are functional, and having access to sound editing means you can modify filter parameters and ADSR curves to make the ideal string patch for layering.
I've always hated how some strings feel too lush or long, and the Kross 2's adaptability is on show here.
The brass and guitar sounds are a bit lacking. I've generally disliked these on most instruments, but they're just a bit too unrealistic for my tastes.
The brass sounds are just too static, and don't have a lot of articulations to work with. Same goes for the guitar sounds, and even running them through the amp sims doesn't help much.
Thankfully, the synth sounds are good, and take full advantage of the EDS-i engine's capabilities. Whether you're going with bass, leads or pads, these presets sound good. There's also a good amount of sonic variety, ranging from soft, moving pads to warm, chunky basses.
Many reviews note that a lot of the presets focus on EDM sounds, and I can see where they're coming from. There's a lot of bright, tearing lead synths and wobble basses, and these sounds aren't for everyone.
I personally don't mind them, as I'm a sucker for clean, in your face lead sounds.
Now, let's cover the preset editing functionality.
---
Sound Editing
The Kross 2's manual splits editing into 3 main forms.
There's minimal editing which does not even use the menu, Program editing which utilizes a minimal menu, and detailed editing, which is where the nested menus come into play.
The minimal editing uses the two mini-knobs on the Kross 2. You can't really modify much, but the basic essentials are present.
You can change the filter cutoff and resonance, as well as the attack and release of the sound. These controls are simple, but they are efficient ways of tuning a sound to best fit your needs without too much hassle.
The other two editing methods are interconnected. The comparatively simpler Program menu simply condenses the detailed mode down to a few choice options.
We won't spend too much time talking about each individual option, but we will give you a quick overview.
It's probably best to start by describing how sounds are generated. The general structure follows a synthesizer-style design, and the layout is as follows:
Oscillator/Pitch -> Filter -> Amplifier -> Effects
The oscillator section is where your sound gets generated. Normally, synthesizers use analog waveform oscillators, but the Kross 2 is digital, and that allows for much more customization.
You can load in custom waveforms, or even use multisamples (such as the piano and guitar sounds).
This means these editing options aren't limited to just synths. You can also apply the same processing to any available sound.
Also, remember that you can change oscillators from monophonic to polyphonic, which allows more than 1 key to be played at a time. This means some leads can be used as pads or keys as well.

For the following sections, here are a few quick definitions.
An Envelope Generator (EG) gives you control over the Attack, Decay, Sustain and Release of an envelope, which can then be assigned to modify parameters each time you trigger a key. This is how short bass sounds with intense transients are made.
An LFO is a looping waveform that modifies specific parameters over time. Synthesizer vibrato and organ rotary speakers are emulated with this assigned to pitch and panning respectively.
Velocity reacts based on how hard you hit the keys. This is generally assigned to volume for most sounds.
Key-tracking changes a parameter as you play up the keyboard. The Kross 2 allows you to modify how the parameter 'ramps' over octaves, which is a step above what most digital pianos offer.
Pitch can be modified with an Envelope Generator, velocity, 2 LFOs, and Pitch bend (and the same applies to all sections).
There's a lot to unpack here, and you can do everything from adding a sharp pitch drop on each note to making evolving sounds with a variable sweep speed that evolves over time.
There is also the ability to add portamento, which lets you recreate the gliding feel of most synth leads.
The filter section is well thought out, and I do have to applaud Korg for their design. The Kross 2 has two individual 2-pole 12db/octave filters, and these can be arranged in series to make a combined 4-pole 24db/octave filter. Naturally, you can also use them in parallel for versatility.
Each filter can be set to low-pass, high-pass, band-pass and band-reject, and you can customize each filter's modulation, frequency and resonance individually.
The Amplifier section handles how the sound's volume reacts. This allows you to make sounds shorter, make a sound continue to ring out after letting go or make an oscillator sustain infinitely without volume dropoff. Panning can also be modified.
I do like how this section's Envelope Generator shows a visual representation of your amplifier curve. This takes the guesswork out of your sound design and enables you to tune things down to your curve contours.
Here's an example of what you can do. I've been on a kick listening to Japanese Rock, and there's almost always a bright synthesizer playing gated chords in the background.
To recreate this sound, I took a bright, harsh EDM synth lead. I then changed the mode from monophonic to polyphonic (to play chords).
Next, I modified the Amplifier Envelope Generator to have a maximal sustain volume and no Attack, Decay or Release.
I then changed the filter mode to serial and used a combination of a high-pass and low-pass filter to achieve my desired tone.
While I still needed to apply some EQ and reverb to perfect the sound, I was still pleasantly surprised at how easy it was to change a harsh distorted lead into a chord synth.
The amount of customization you can do here is very impressive, and we haven't even begun discussing the effects.
---
Effects
There are 134 digital effect types on the Kross 2. These can be assigned to 5 insert effects, 2 master effects, and a mixer section that handles the routing of each individual effect. Note that all effects are stereo effects


As with most Multi-FX sections, this lets your creativity run wild. There are a ton of great options to choose from, including compressors, amp simulations, chorus, tremolo, and a lot more.
Each effect also comes with a dry/wet mix by default, so you can dial things in without going overboard.
There are some effects, such as the Overdriven Rotary Speaker (D10) and the Multiband Limiter (D00) that take up two slots at a time, and these are known as double-size effects in the manual. This is less of a limitation than you might think, as I found myself having two or three slots left empty.
If you don't want to dive through menus, you'll likely be relying on the Master Effects. These effects can be controlled from the two mini-knobs on the front panel, and are marked as MFX.
While you can obviously change things from within the menu for more control, you can simply use them as is without too much hassle.
Your control isn't just limited to routing. Each effect has its own set of parameters you can change, and in some cases, modulate.
For example, you can modify the Threshold, Attack, Release, Ratio, EQ, etc. of a compressor (among other settings).
The effect list in the manual is honestly very well written too. While I loved the Roland RD-2000's large effect list, you'll be lost if you don't know some audio production jargon.
The Kross 2 manual on the other hand, has explanations and even diagrams. When I say that the Kross 2 is beginner-friendly, I really mean it.
On the contrary, if you want absolute control, you can do that. The amount of versatility on offer here is impressive, as you can assign the routings of each sound in a bank of 16 individually, which is overkill for most applications.
---
Polyphony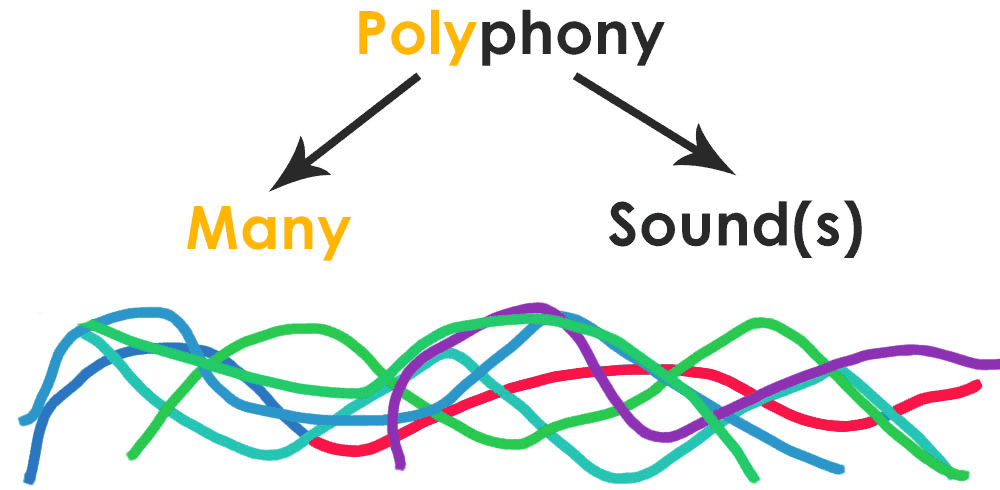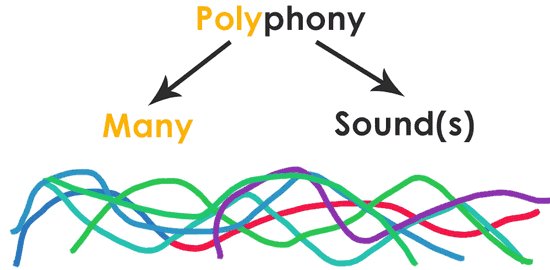 Polyphony is a measure of how many notes can be played simultaneously before you get abrupt cutoffs.
This is particularly important for workstations and stage pianos, as layered sounds use two notes at a time, making low polyphony counts unusable.
The Korg Kross 2 has a maximum polyphony of 120 notes, though this limit is sometimes halved to 60 depending on the sounds being played. This is the average count I'd expect from this price range and is enough to cover most songs.
---
Software Editor
Diving through menus on the small screen isn't for everyone, and coming from the software world where graphical user interfaces and mouse control are commonplace means I definitely had some cases where I felt frustrated.
Thankfully, Korg has included a software editor that is also available in VST and AU format (for use in DAWs).
The editor gives you a familiar interface that works well and handles everything you need. If you want faster editing, this is a valid option.
---
Conclusion on Sounds
The sounds on the Korg Kross 2 aren't all winners, but there's a lot to like. The default sounds are generally quite good, and you can easily handle most song needs without diving too deep.
However, there's also a lot of power packed underneath the hood. Any sound can be modified to be completely unrecognizable, and I'm always a huge fan of having complete control over an instrument I own.
Even if you're a beginner, the Kross 2 acts as a good gateway to the world of workstations and can teach you the fundamentals of sound design and synthesis without going overboard.
Other Features
Here's a quick rundown of the many miscellaneous features offered on the Kross 2.
---
Combinations
Splitting and layering is easy to do on the Kross 2. Both options are accessible in Combination mode, which allows the user to split and layer up to 16 sounds (or programs) at a time.
The default combination presets show off what this mode is capable of, most of them featuring complete drum loops and chord-tracking bass.
For most of us, a simple combination with 2-3 sounds is probably all we need, and it's thankfully not too hard to get set up either.
You might need to get used to the nomenclature used in the menus, as Korg switches between the words 'program' and 'timbres' when describing sounds, but once you get used to it, you'll find it to be quite efficient.
Layering allows you to trigger two or more sounds simultaneously with each key press, whereas splitting places two sounds on opposite sides of the keyboard.
Naturally, you can change the transposition settings of each individual timbre, down to detuning them in terms of cents.
For example, if you're using the classic Strings and Piano combination, you could turn off velocity detection on the Strings sound, making it more controlled and consistent, much like a real ballad quartet.
On the other hand, splits are much more involved. You can theoretically have up to 16 overlapping key ranges on the Kross 2, and setting them up is quite nifty.
You can define the top and bottom key for each timbre with a helpful graphical representation of the keyboard.
Abrupt splits aren't the only option either. You can define a sloped split, which gradually fades a sound in and out as you approach the split point. This is something most keyboards skip over, but it's a welcome feature that you can find on the top of the line Nord Stage 3.
Finally, there is another option called 'Velocity Switches', and this is a fairly unique control method that we haven't seen a lot in stage pianos.
You can also apply a sloped transition to the velocity switches, fading in between two sounds naturally.
Finally, you can even apply a delay to each individual timbre. This lets you achieve interesting delay effects that don't just repeat carbon copies of the original signal.
A cool thing I liked to do was to have different electric pianos playing with different delay times, each being a multiple of the last. By mixing these repeats at a lower volume, you get this lush soundscape that sounds otherworldly yet pleasing.
---
Arpeggiator
Arpeggiators aren't really something I use a lot, but it's hard to deny that they're important in electronic music. An arpeggiator takes the keys you're currently playing and plays the keys in a certain specified order repeatedly.
To get a taste of how this works in the hands of a skilled sound designer, try using one of the complete in built-combinations, especially those with drum loops.
The walking basslines that track your left hand playing uses the arpeggiator, and I find myself impressed at how well things work.
As a tip, if you're adding an arpeggiated layer to a pad sound, try utilizing some LFO movement to make the looping pattern feel less static.
Even dialing in some artificial tremolo with filter and amplifier LFO modulation goes a long way.
---
Drum Tracks
The Kross 2 has a selection of drum kits that can be played using the Drum Track mode. This mode allows you to choose what patterns get played on each drum kit.
Basic mixing functionality is included, and you can change settings around so that the drums are synced to the tempo and arpeggiator if so desired.
The patterns do lack variety, as there's no easy way to assign variations. You could, in theory, assign multiple patterns across the keyboard, but it takes a lot of effort, and each pattern takes up one of the 16 combination slots, which is inefficient.
If you need varied drumbeats, I'd suggest working with external drum machines or software. This mode is good for practice and looping, but varied, realistic drumbeats aren't its strong suit.
---
Pads
Now, let's talk about the pads. The Kross 2 was released at a time where the Novation Launchpad was new and hip, and every manufacturer wanted to include pads in some form to jump on the hype train.
Thankfully, Korg put a lot more thought into their pads than the usual manufacturer, and the resulting product really shows off some excellent design and power.
For reference, the pads are essentially a copy of Korg's Electribe pads.
---
Sampler
A classic pad-based instrument is the Akai MPC sampler, and a similar functionality is included on the Kross 2.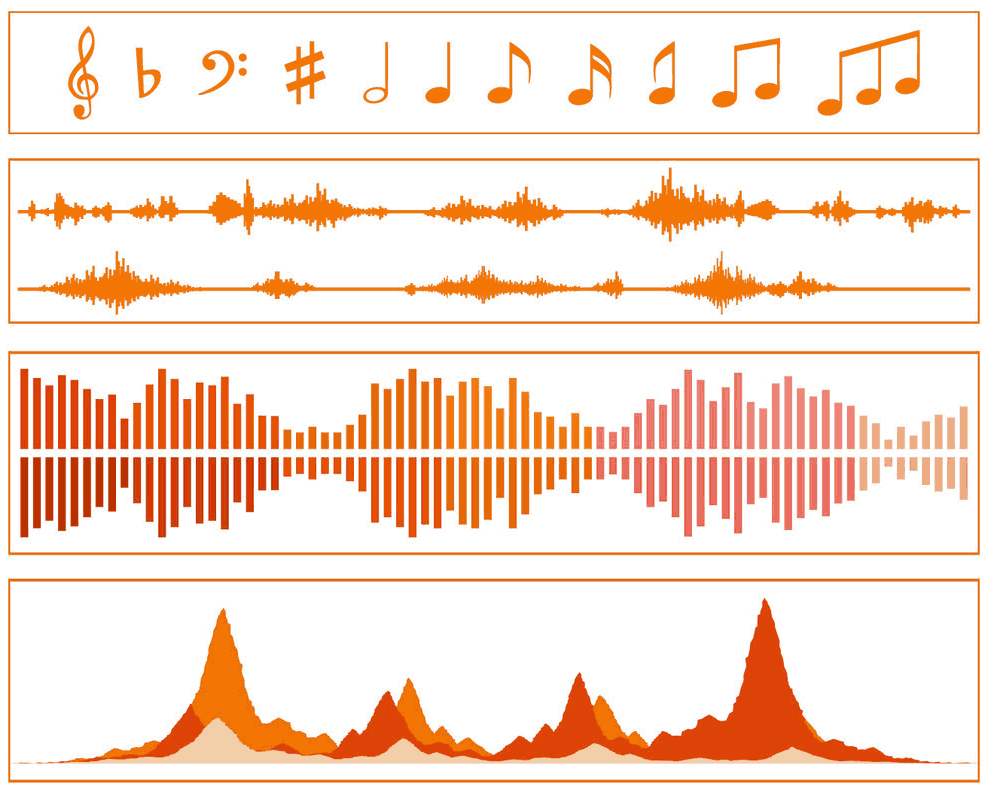 The pads operate in sampler mode by default, and you'll probably roll your eyes when you first press the pads. You get some (admittedly very catchy) synthesizer loops and one-shot noises, which continue playing until you let go of the pads.
Loading in samples is easy enough. While you could work with the included sounds, they mainly cover a wide range of EDM genres. There are some good acoustic drum samples though, and you can work with them using the step sequencer, which we'll cover next.
You can format an SD card using the Kross 2, and load your own samples from there. Samples are everywhere in modern music, and with Splice Sounds being as popular as it is, the possibilities are literally infinite.
If you wanted to go old-school, you can even sample from the Mic In, Audio In, or even straight from the keyboard itself.
The only limitations here are the 14 second maximum sampling time per pad, and the absence of record start sync (which would save time on sample trimming).
---
Step Sequencer
The step sequencer from the original Korg Kross is recreated with the 16 pads, and I do have to say that it's a marked improvement. The original button-based sequencer didn't lend itself too well to making on the fly variations due to the linear layout and low-profile buttons.
The rubbery pads and their 2×8 matrix layout feel way easier to work with, and I had a lot of fun playing around with drum-beat sequencing.
You also have a 16-step reference on the screen, which is a nice indicator of which sound you have selected. Do note that you can have up to 64 steps, so you can break out of the 4-bar loop structure.
If you're into more funky rhythms, you do have a variable swing setting, which adds a bit of 'latin' styling to your sequences. Also, you can switch out any individual tone, meaning your own custom drumkits are fair game.
This is a somewhat nitpicky sentiment, as some fully-fledged drum machines don't even have this, but I wish I had a 'pattern' mode, where each different pad triggers a different pattern. It is minor, but as always, options are welcome.
Either way, this is a good step sequencer, and it's a nice example of how simply improving the user interface takes the Kross 1's forgettable step sequencer, and turns it into something truly impressive.
---
Sample Performance
We've already seen how samples can work in traditional means. However, we also mentioned the Novation Launchpad, and if you've been on Youtube in the mid-2010s, you'll know what I'm talking about.
These performances look impressive, but the underlying theory is simple. Each pad triggers a sample, and by stringing them together, you can perform full songs.
Think of it as playing a song on the piano by stringing together different notes. The 16 pads on the Kross 2 play a similar role, though limitations are naturally present.
Most Launchpad performances rely on performance DAWs, which means anything is possible.
If you've toyed around with the default EDM synth loops, you've had a taste of the one-shot mode, where the sample plays until you let go of the pad, at which point it cuts off.
This behavior can be changed, and you can have samples play out in their entirety, or loop infinitely with Sample Hold mode. Then, you can mute the pads on demand in Sample Mute mode.
I'm not the best maestro at sample performing, but some videos show off some great songs that use looping and accompaniment to great effect.
---
Preset Management
Finally, the pads serve as preset switchers under program mode. This is similar to how the Korg Grandstage works, and has the added bonus of showing you what sound is loaded on 4 pads at a time.
You aren't just limited to 16 presets either. You can switch between 4 banks (marked with the A-D lights), giving you a total of 64 presets at a time.
This feature makes the Kross 2 a competent stage performing keyboard, and having multiple slots to work with is necessary for performances where you're working with multiple tones.
---
Audio Recorder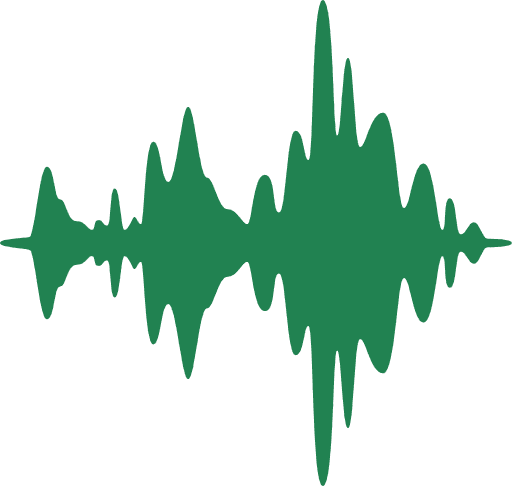 The Kross 2 also comes with an audio recorder. The audio recorder is straightforward, and allows you to record up to 200 songs. This can be considered an extension of the audio sampler.
The audio recorder is basic, and only supports overdubbing. There isn't any editing functionality, but it does work as a simple scratchpad for ideas.
The recorded audio data is saved on the SD card as a WAV file (48 kHz, 16-bit), which you can then transfer to your computer, share with your friends, etc.
---
USB Audio Interface
I briefly talked about how you can overcome the Kross 2's less realistic sound palate with external software and plugins, and this feature helps out significantly.
USB MIDI is a standard feature on all keyboards, but the Kross 2 expands on this further by allowing audio data to be transferred via USB as well.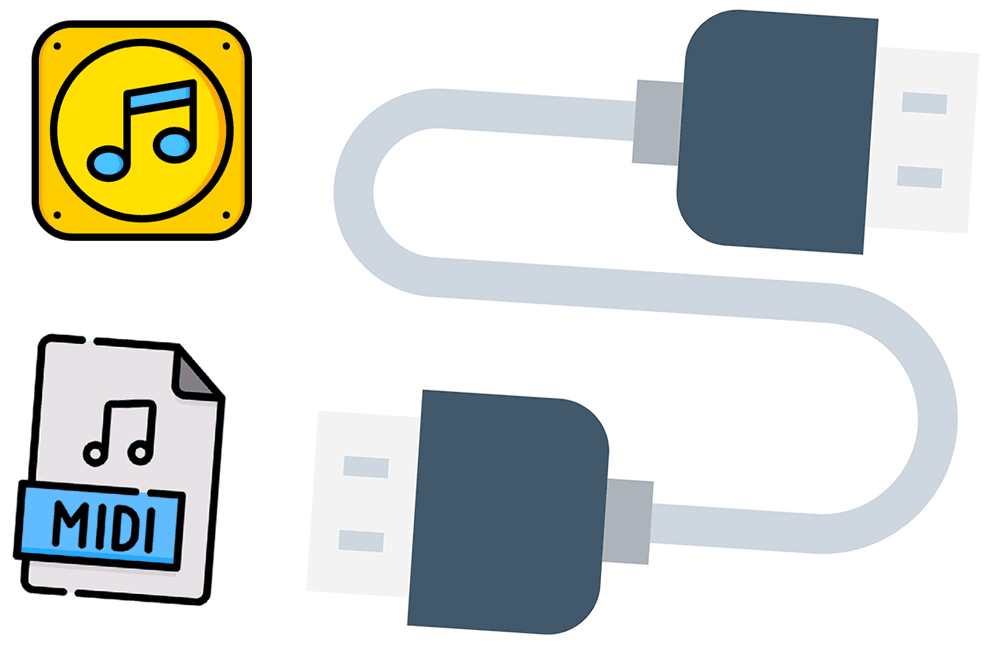 In practical terms, you'll connect the Kross 2 to your laptop, and set things up such that the Kross 2 sends MIDI note data to a software instrument. The software's then uses the Kross 2's audio drivers to send its output back into the Kross 2.
This might seem like a superfluous function, but it is useful. As someone who uses software instruments and effects, having an audio interface built into my instruments means I can gig without carrying an external audio interface, which reduces carrying weight.
Connectivity
The Kross 2's focus on performances means that it includes a good selection of connectivity options.
Stereo 1/4″ TS jacks are available as the main outputs and connect to external amplifiers or PA systems. Just bear in mind that these are unbalanced, so you might need to invest in a DI box to get the best possible signal.
For practice and sound auditioning purposes, there is a 1/8″ stereo mini phone jack. This lets you use the Kross 2 with headphones or smaller speakers.
Next, a 1/8″ stereo mini input jack is available, and serves as the Line In. This lets you integrate external audio gear or music players into your set up, and has a corresponding volume control on the front panel.
You can use the onboard effects on this channel as well.
A 1/4″ TS mic jack lets you plug your mic into the Kross 2. Unfortunately, this jack does not support phantom power, which means condenser microphones are out of the question. This input also has access to a vocoder and other built-in effects.
5-pin MIDI In and Out ports are provided if you want to integrate other gear into your setup. In case you wanted to daisy chain many modules in series, do note that MIDI Thru is absent.
An SD Card slot allows you to save samples and audio data. The SD card does need to be formatted by the Kross 2, so be sure to backup any data you might have before conducting the process.
A USB Type B port acts as the MIDI and Audio interface. For integration into DAW setups, this is as complete as it gets.
I already praised the inclusion of USB Audio, but the USB MIDI is good as well, providing you multiple channels to work with.
Finally, you have 3 pedal jacks.
The damper pedal jack is mandatory for piano playing, and works well. Half damper pedals are also supported.
You also have an assignable switch and pedal jack, which lets you use expression or switch pedals to add more real-time modulation capabilities to the Kross 2. These controls can be assigned using the menus.
Accessories
The Korg Kross 2 comes with the following accessories:
Quick Start Guide
Power Adapter
This might be the most minimal accessory package we've seen thus far.
The Korg Kross 2 is completely usable without the standard items like damper pedals, but I always have considered sustain pedals mandatory, even on synthesizers.
We'll cover our recommended purchases in the following section. As always, we recommend ensuring that the AC adapter voltages are compatible with your country's mains, especially if you're importing the Kross 2 from overseas retailers.
---
Sustain Pedal
Korg recommends the DS-1H, and I second that suggestion wholeheartedly. The DS-1H is slightly smaller than your normal damper pedal, but it feels solidly built and supports half-pedaling.
---
Expression Pedal
While I personally consider the modulation wheel adequate, some people might prefer to work with a foot-based expression pedal in order to keep both their hands on the keys.
Korg recommends their XVP-line of expression/volume pedals and the EXP-2, and both are decent pedals that work well on any instrument.
For the more budget conscious, I'd go with the Nektar NX-P Universal Expression Pedal. This is one of the cheapest expression pedals available online and is well-built for the price.
---
Switch Pedal
The Kross 2 does come with two onboard switches (marked SW1 and SW2), but if you'd rather keep your hands on the keys, you can get a separate switch pedal to trigger sound and parameter changes.
Korg's recommendations are the PS-3 and PS-1, which are both good compact options that don't break the bank, and can also double as spare sustain pedals in a pinch.
Summary
Pros
Incredible degree of customizability
Well-designed user interface
Wide range of sounds
Great connecitivity
USB audio interface
Can run on batteries
One of the cheapest workstations out there
Cons
Acoustic sounds aren't as good as typical digital pianos
Screen can feel small and cramped during editing
Keys aren't the best (on either the 61-key or 88-key variant)
---
Many keyboards and digital pianos hide the underlying sound engine from the user and barely allow you to modify their carefully curated sounds.
As a workstation keyboard, the Korg Kross 2 puts you in the driver's seat and trusts you to make your own decisions.
The Kross 2 puts many instruments to shame with its in-depth editing options, and while the interface takes some getting used to, it is well thought out and puts the limited screen real estate to good use.
I've already mentioned my qualms about the necessity of menu diving, but the Kross 2 has a gentle learning curve that most people, beginner or expert, can appreciate.
It all comes down to good design, and I have to applaud Korg for their eye for simplicity. Even without reading the manual, most features are within reach, and if you do decide to dive in, the manual provides excellent documentation that might even teach you a few things about synthesis and sound design.
On the topic of design, I like what Korg did with the pads. Korg added in MPC-style sampling and Launchpad-style performance features, while also improving upon the original Kross' step sequencer.
Unfortunately, the sounds are somewhat of a mixed bag. Multisample-reliant sounds (such as the mandatory pianos) feel a bit less 'alive' than on similarly priced digital pianos.
They are by no means bad, but seasoned pianists might want to look at stage pianos if keys are what they're after. This is likely due to limitations in terms of sample memory.
On the other hand, the oscillator– and waveform-based synths sound excellent. You can even create your own custom sounds with the detailed editing options too.
As someone who uses synth pads a lot, designing presets on the Kross 2 was a joy.
I think it's clear that I like the Kross 2. This is one of the best budget workstations you can buy, and it can do way more than its sub-$1000 price tag would have you believe.
This leads me to my final point. Should you get the Korg Kross 2? It comes down to what you're looking for.
(Note that even if you decide to with the 61-key version, the expansion packs with all those new sounds can be downloaded from Korg's website for free.)
Knob twiddlers will also feel right at home with the sound engine. While the Kross 2 might seem simple compared to software synthesizers like Native Instrument's Massive or Xfer's Serum, it is still a creative goldmine with a hands-on interface.
On the flipside, if you want something with good presets and sounds that are radio-ready with minimal tweaking, chances are you're not after a workstation keyboard.
A stage piano is probably in the cards for performers and stage keyboardists who want as little between them and their playing.
If that describes you, check out our reviews of the Roland RD-88 and Yamaha CP88 for stage pianos in a relatively similar price bracket.
Check the availability and current price of the Korg Kross 2 in your region: