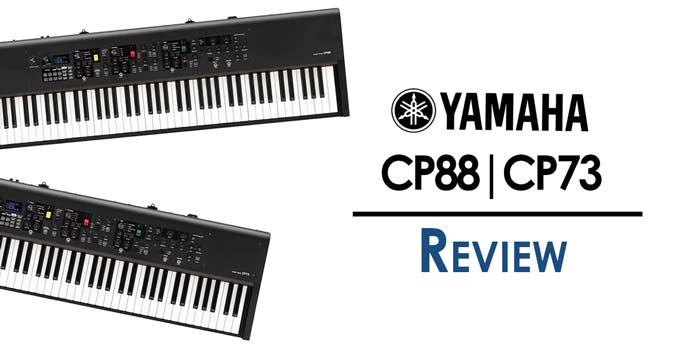 Stage Pianos are a hard market to break into and competition is stiff. Stage keyboardists are hard to please, since they demand a certain degree of finesse when it comes to design.
Sounding great is a given, but stage keyboards also need to be portable, sturdy, versatile and so much more.
On the other hand, companies like Korg and Roland take a different approach.
Instead of attempting to replicate the winning Nord formula, these companies improved their already impressive workstation line (Roland's FA-series and Korg's Kronos, Krome and Kross lineup).
Workstation keyboards were already well-known for their focus on power, so the innovations focused on the performance aspect were received to great effect.
Meanwhile, Yamaha followed a similar approach, focusing their efforts on their workstation keyboards and synthesizers.
The powerhouse that is the Montage workstation packs a ton of power (and in my opinion, is one of the better workstation interfaces), but it's really heavy, and clearly geared towards home- and studio-use.
The MODX synthesizers do work as stage keyboards, but the extra sound editing features and complexity mean that it isn't for everyone.
Five years is a long time when it comes to technology, and the CP-line was in dire need for an update.
During NAMM 2019, Yamaha announced the CP88 and CP73, brand new stage keyboards that incorporate Yamaha's most recent technologies.
Yamaha claims these keyboards do what Yamaha does best, and the on-paper specs support that claim.
I'll admit, I was pretty hyped after reading the NAMM reports. Now that we've gotten our hands on the real deal, how does it stack up to the competition?
Note that we have conducted our review based on the 88-key CP88.
Yamaha CP88/CP73 Specs
Natural Wood Graded Hammer Action (CP88) or Balanced Hammer Standard Action (CP73)
88/73 full-size fully weighted keys
Touch Sensitivity (4 types, OFF)
Sound: Advanced Wave Memory 2 (AWM2)
128-note polyphony
57 Preset Tones
Modes: Split, Layer
Effects: Reverb, Delay (analog, digital), Master EQ (3 bands) + section-specific effects
Connections: USB to Host (type B), USB to Device (type A), MIDI In/Out, Headphone jack (1/4″),  Main Out 1/4″ jacks (R, L/Mono), Main Out balanced XLR jacks (L, R), Sub Out 1/4″ jacks (L, R), 4 Pedal jacks, Audio In (1/4″)
W x D x H: 51.1" x 14.3" x 5.5" (129.8 x 36.4 x 14.1 cm) – CP88 | 42.7" x 13.9" x 5.6" (108.6 x 35.5 x 14.4 cm) – CP73
41 lbs (18.6 kg) – CP88 | 28.8 lbs (13.1 kg) – CP73
Release Date: January 2019
Full specs can be found on Yamaha's official site here
Check the availability and current price of the Yamaha CP88/CP73 in your region:
Design
Design is key when we're talking about stage pianos. As usual, we'll be focusing on 2 main aspects, the instrument's build quality and the controls.
Gigging musicians are constantly on the move, so lugging a huge workstation keyboard around is not ideal.
Even then, a lightweight solution isn't everything either. Transportation inevitably involves some unwanted collisions and damage, so good build quality is definitely a necessity.
Much like the Roland RD-2000 we reviewed a short while ago, the CP-series rocks an aluminum chassis that combines the durability of solid metal with the lightweight nature of plastic, which I'm personally quite happy with.
The 88-key CP88 we're reviewing weighs 41 lbs, not bad for a full-sized keyboard (51.1" x 14.3" x 5.5"). The alternative 73-key CP73 is only 28.8 lbs (42.75" x 14" x 5.6").
My first impressions of the design are fairly positive, and the CP88 can definitely survive a few rough gigs with little more than some scratches. As always, be sure to invest in a good gig bag or carrying case to be safe.
Either way, Yamaha's usual flair when it comes to quality is definitely on show here.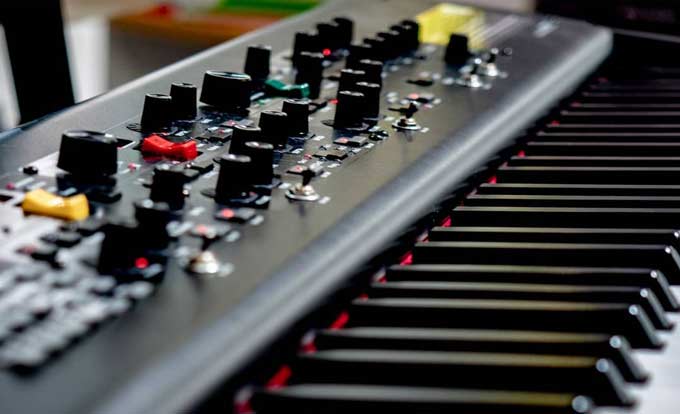 The front panel controls are arguably the most important part of any stage piano. Stage pianos and keyboards should be versatile, and part of this versatility comes from hands-on controls.
A usual gig requires you to switch between multiple sounds, and you'll also need to tweak certain settings on the fly.
All these aspects rely on well-designed control schemes, and I'm glad to say that the CP88 nails this down comfortably.
Admittedly, some sacrifices were made for controllability, but we'll cover these in the Sound section. If we're only taking design into account, the CP88 is excellent.
The knobs and buttons are among the best I've used, and they clearly take inspiration from the classic CS80 synthesizer, one of the most tactile classic synthesizers I've had the pleasure of using (esp. the rocker-style buttons that switch between sounds).
Buttons click and feel solid and knobs have just the right amount of resistance to make precise changes possible.
Special mention should be given to the toggle switches. These tiny metal switches serve as an on/off toggle for each of the three instrument parts, and they add to the 'classic' feel of the CP-series.
We mentioned sections, and this is where the 2019 CP-series differentiates itself from its predecessor.
This way of splitting up various sections is more welcoming than alternative screen-focused layouts.
Instead of relying on nested menus and multi-function controls, the CP88 goes for a 'what you see is what you get (WYSIWYG)' approach. I'll discuss the individual sections and their sonic capabilities further down the line.
For now, just know that I'm happy they're laid out in a way that makes sense.
Speaking of smart design cues, the pitch and mod wheels are laid out at an angle (possibly another bit of inspiration from Nord keyboards).
I'm always a bit reluctant to praise having the pitch and mod 'sticks' at the upper left; but having them at an angle works wonders for ergonomics.
The performance-focused controls are also worth mentioning.
The display shows a good amount of information and has a good amount of contrast for use in darker venues.
In fact, while you're making changes by turning knobs, the display shows the currently modified parameter in big numbers, which is a surprisingly intuitive feature that I've grown to appreciate.
In fact, that's clearly what the CP-series refresh is focusing on. If nothing else, the CP88 is extremely easy to use.
There is minimal menu-diving and all controls are clearly labeled. How you feel about this will depend greatly on your expectations.
However, simplicity does come at a cost. As previously stated, we'll dive deep into the details once we get to the Sound section of this review.
Keyboard
[CP88] Natural Wood Graded Hammer (NW-GH) Action
Continuing on with the positives, the CP88 uses Yamaha's Natural Wood Graded Hammer (NW-GH) key action.
The partial wooden construction of the keys means the heft and feel of keypresses feels really close to actual acoustic pianos, since real wood is used below the plastic shell of each key.
The NW-GH action also has a graded hammer effect that simulates differences in weight between the lower and higher keys.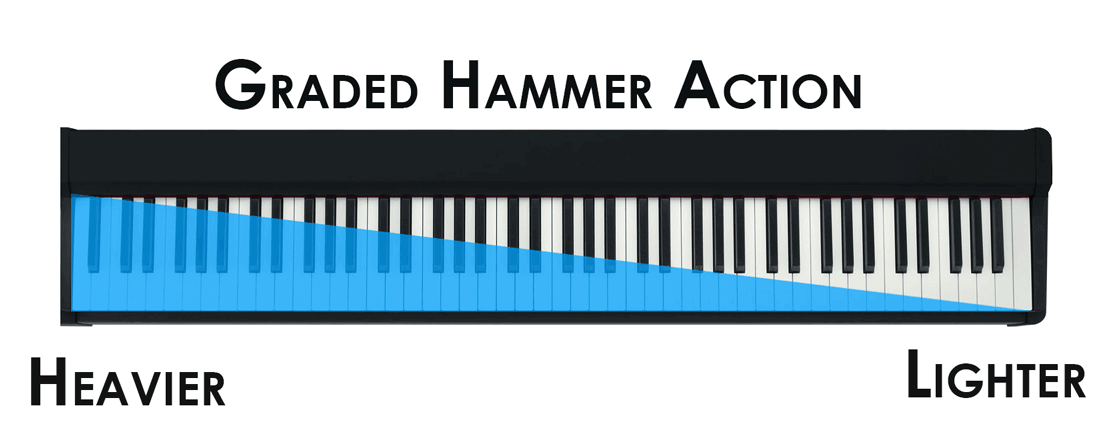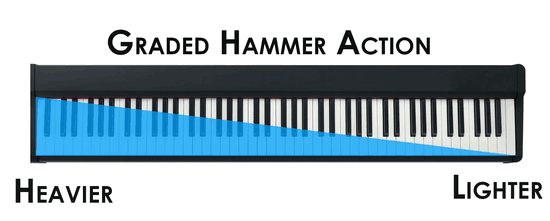 Something I like about the keys are the synthetic ebony and ivory keytops, which make the keys less prone to slippage during play. As someone with sweaty hands, this is another nice inclusion that supports stage-based play.
Yamaha tends to have great high-end key actions, and the CP88's NW-GH action is undeniably top notch (almost the same NWX keys are featured on their high-end Clavinova series).
Do note that escapement action is not featured on the CP88.
While some 'wooden' keys only use a small bit of wood at the side of otherwise plastic keys, the Yamaha NW-GH action utilizes solid wooden cores with minimal plastic.
This means you're getting a feel that's even closer to the real deal. Be aware, though, that the black keys are entirely plastic.
While determining the validity of marketing is important, I think it's more important to discuss how the keys feel in play, and they feel excellent.
I might be biased, owning a Yamaha Clavinova piano at home, but I've always liked how Yamaha's higher-end key beds feel.
The NW-GH action on the CP88 feels like a well-maintained grand piano, which is perfect for a stage piano focused on piano sounds.
I will say this – key beds like those featured on the Nord, Korg and Roland stage pianos tend to be slightly lighter, so if you're someone who uses Stage Pianos for organs, electric pianos and synthesizer sounds, you might find the extra weight to be a detriment.
I'd highly recommend giving this a try before purchasing it, to see if it suits your needs.
---
[CP73] Balanced Hammer Standard (BHS) Action
On the flipside, the CP73 uses a 'newly developed' key bed designed to feel as close to real electric pianos as possible, but that's just Yamaha's marketing spiel. How does it actually feel?
Well, it's okay. A term being thrown around is "Balanced Hammer Standard" or BHS for short.
The name should ring a bell, as Yamaha's entry-level and lower-end digital pianos come with Graded Hammer Standard (GHS) action. The CP73's BHS action is most likely a non-graded version of that action.
If you've read our reviews before, you know we aren't big fans of the GHS action. It's functional at best and doesn't really feel great.
As someone who's played a real (though albeit old) Rhodes electric piano, this doesn't come close.
Its lack of heft doesn't capture the feel of keys hitting the reeds in a real electric piano, and this ultimately makes this a 'good enough' key bed.
The 'balanced' in the action name describes a slight difference between it and the widely-used GHS action. The CP73 is not graded, which means that keys have the same weight across the full range.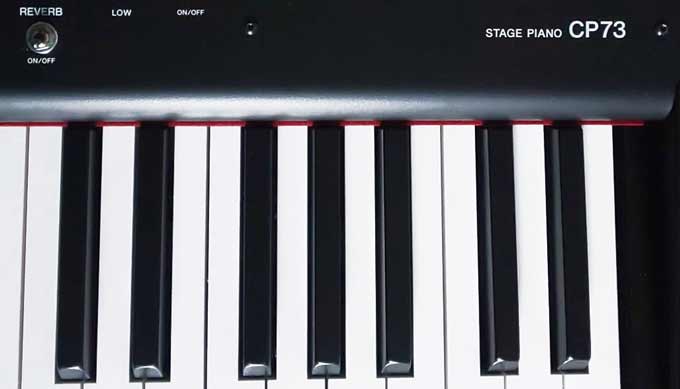 Sadly, that's not the only big difference. While a similar action was included on Yamaha's high-end workstations, that came with aftertouch and which made synthesizer and organ sounds a lot more expressive.
Pressure sensors beneath the keys continuously tracked the force being applied, allowing you to add extra modulation while the key is was depressed. This feature is absent from the CP73 and that's a shame.
As it stands, the lackluster action seems to be made with the goal of reducing excess weight, and its undeniable that the reduction of 12 lbs (5.5 kg) over the 88-key variant makes the CP73 a valid choice for those wanting something more portable.
Sound
Before jumping into my thoughts about the sounds, do understand that neither the CP88 nor the CP73 include built-in speakers.
This is standard for most stage pianos, so you'll need to have your own speakers or headphones to hear the sounds.
During the review process, the sounds were tested on my own monitor headphones and a standard keyboard amplifier-cabinet combo.
Also, everything from here on out will be identical for both the CP73 and the CP88.
Every mention of the CP88 below refer to both stage pianos. This should prevent confusion, as there are some mentions to older models in the CP-series.
In terms of sounds, Yamaha has always excelled in one regard, and that's sampling.
All the sounds on the CP88 are purely sample based, with no modeling at all. This puts it at odds with the Roland RD-2000, which used a hybrid approach that allowed for more sound shaping options.
This leads to another point I'd like to bring raise before getting into the sound engines. You don't get a lot of sonic variety with the Yamaha CP88.
The model ships with a full library of 57 voices, which is tiny compared to its competition. While Yamaha smartly included expandable memory (more on this later), it's a bit odd that we're starting off with such a miniscule selection of sounds.
Regardless, Yamaha is known for "quality over quantity" when it comes to sounds, so let's see how the individual sound engines fare in the following section.
---
Piano Section
Yamaha isn't just a digital piano manufacturer. They're also a leading acoustic piano manufacturer. The Yamaha C3 concert grand was, and still is, a mainstay of concert halls and studio recordings across the world.
Yamaha's acoustic instruments are very versatile, having clean tones that work well across the full dynamic range, making them prime candidates for use as stage pianos.
The Yamaha's CP88 default preset is a sampled Yamaha CFX concert grand, a common sight on most Yamaha digital pianos.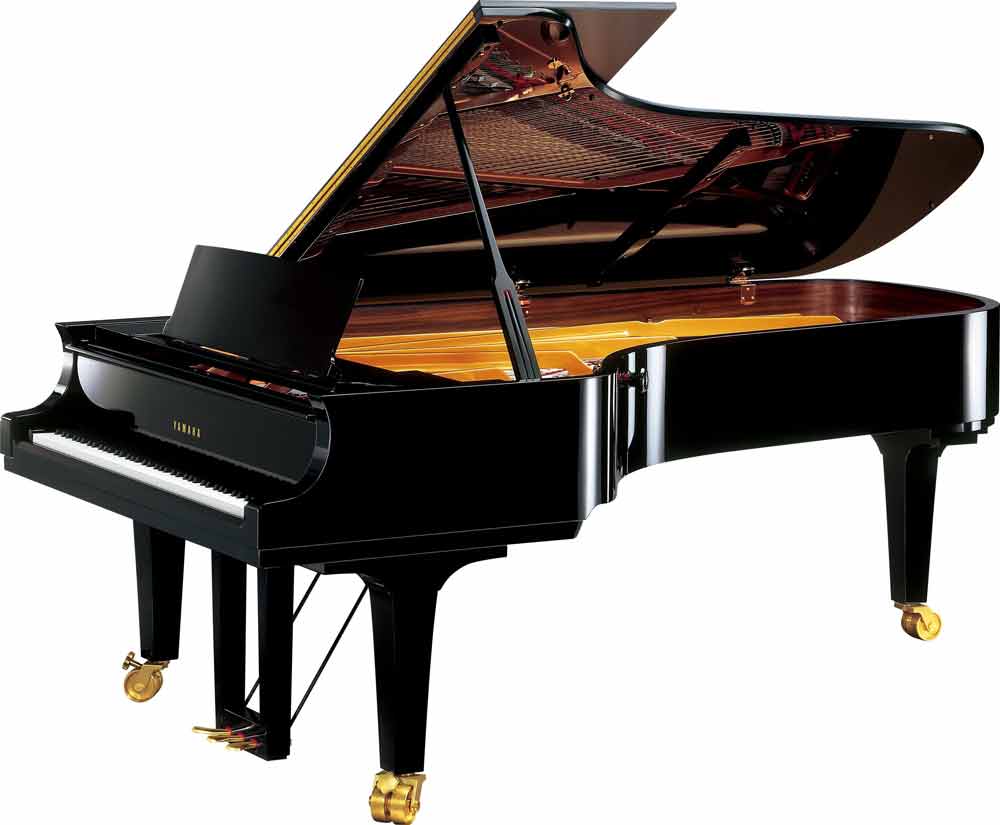 While Yamaha doesn't distinguish between sample sets, company reps have affirmed these as the same CFX samples from their high-end Montage workstations, which is great.
On higher-end instruments, you get more detailed sample sets, often featuring extra sample layers, which in turn, making the pianos feel even more realistic, as the digital instruments react to your different playing dynamics.
Coming back to the CFX voice, I loved it on most Yamaha digital pianos I've tested and I love it here. The CFX may be the most versatile grand piano out there.
It gives a balanced tone throughout the frequency spectrum and is usable in both classical and modern contexts. I'd suggest listening to the available demos to hear how it sounds.
I like to describe the CFX sound as "clean, but not sterile." Whether you're doing classical solo pieces or accompanying a full band, the CFX has you covered.
A similar degree of quality is evident throughout the entire piano section, which is terrific across the board.
An Imperial Bosendorfer grand piano is another highlight in the Grand category, and the two Uprights sound great.
The Layered category gives you a few options to use in conjunction with other sounds.
Finally, the CP category includes rare samples off the classic Yamaha CP80 electric piano, famous for its hollow tone that paired well with chorus effects.
The Yamaha CP88 also comes with an expandable sound library, and you can gain access to these sounds via Yamaha's online repository.
At the time of writing, 3 new sounds are available through a firmware update including Yamaha's classic C7 concert grand.
Controls and Effects
A handy rotary selector allows you to switch between the 4 categories (Grand, Upright, CP and Layers), and the classic CS-synth inspired rocker switch allows you to switch between presets.
This simple setup might seem clunky (other competitors use smart knobs), but it works.
The small sound set means you'll quickly learn which sounds go where, and it allows you to make quick changes on the fly without needing a manual.
Apart from that, you have an octave switch and split switch, both of which are easy to access.
A dedicated volume control lets you make quick mixing changes during play. The tone knob allows you to quickly inject brightness or dull the sound during play using a built-in tilt EQ.
Finally, you've got a damper resonance switch, which enables the titular simulation, which emulates how a real piano reacts to a depressed damper pedal.
The effect is subtle, adding a realistic resonance of the strings when you use the sustain pedal. This is a great way to add life to your playing, and I generally have this option on all the time
The Piano section comes with 4 section-specific effects, including a compressor, a distortion, an overdrive, and a chorus effect.
Much like the Stage 3, the effects aren't very malleable, offering only a single depth knob. However, the effects have a good sounding setting right out of the box.
The compressor seems to emulate the one-knob compressor found on the Nord Stage, featuring a quick attack and release and giving you a tonality that fits rock and dance songs equally well.
The distortion and overdrive units seem a bit out of place, especially since the E. Piano section is where the Wurlitzers and Rhodes are; still, they do have a place with the CP sounds, and I enjoyed adding some bite to the acoustic piano sounds when testing to rock-based tones.
There is, however, a way to use these effects on other sections, but we'll get to that in the Features section of the review.
Finally, the chorus feels like the best of the bunch here, delivering everything from subtle width to heavy detune with a single knob. If ballads are your jam, this is something you'll definitely want to have active at all times.
Closing Thoughts
I expected Yamaha's usual high quality when it came to the piano section, and I was not disappointed.
This section feels like the full feature sets of Yamaha's digital pianos laid out in a way that makes sense.
The CP88's piano section is certainly impressive, and I'm glad to say an equal degree of quality is maintained throughout the following section.
---
E. Piano Section
I'll open this section by noting that I'm biased and have always loved Yamaha's sampled Rhodes and Wurlitzers. The E. Piano section covers both, as well as the Clavinets and DX7 sounds we all know and love from the 80s.
The Rd (Rhodes) and Wr (Wurlitzer) sounds are easily the highlights here. Yamaha's samples are very dynamic and feel great to the touch.
Light keypresses give a pad-esque tone that is soft and roomy, whereas playing hard gives some bite that you'd expect from slightly overdriven inputs.
Again, you don't get many choices (3 Rhodes and 2 Wurlis are all you get), but the quality is top notch and the effects further enhance the sonic capabilities.
Before we get ahead of ourselves, there's also 2 clavinet sounds, a harpsichord, and a collection of DX7 sounds.
While I'm not well-versed in Clavinet sounds, they sound good and the drive knob can add some authenticity. The included harpsichord is also up to Yamaha's usual standards, though again, I'm not too good at judging these.
The DX7 sounds are fantastic. Yamaha made the original DX7 synthesizer and every future iteration, and they're easily the best in the business when it comes to sampling the original.
There are 6 different sounds here and they all retain the surreal, harmonically rich sounds of the original.
Again, merging these with the chorus effect gives a spectacular sound, and I love having one of these layered beneath an acoustic piano sound to add some space.
Controls and Effects
Most of the controls here are identical to those found on the Piano section. You get octave and split switches, a rotary and rocker switch, a volume knob and a tone knob.
A dedicated Overdrive section is available and, from what I can tell, is identical to the Drive effect of the previous section.
It does feel like it belongs here and adds a lot of life to the sounds, especially the Wurlitzers and Rhodes. This can even combine with the Wah effects for more expressiveness.
Next, you've got 2 individual multi-effects sections.
The first covers 'movement-based' effects, including an Auto Panner, a Tremolo, a Rotary Modulator, a Touch Wah, Pedal Wah and a Compressor.
The Wahs are definitely designed to be used with the overdrive, and they sound great. They deliver even more of the bite that skilled E. Piano players will love.
The Pedal Wah even links up with your expression pedal if you've got one, adding even more options for greater expression.
The Panner and Tremolos are equally useful, though more so for softer parts. I personally don't like using these in isolation and prefer to pair them with another 'stereo-based' effect.
This brings us to the next effect section, the 2nd section includes 2 choruses, a flanger, and 3 phasers.
These are all good for adding subtle movement and width to your sounds, and I'm a huge fan of Chorus 2. Combined with the tremolo from the previous section, you get very atmospheric vibes, which can be great for slow intros or ballad accompaniments.
For both effect sections, you can control the depth and rate of each effect, which is something I'm very grateful for.
This allows you to tame potentially overbearing effects like the Phasers, and it also allows you to modulate between specific parts of the song with a few quick knob turns.
Closing Thoughts
The E. Piano section is another gem on the Yamaha CP88. All the sounds sound great and are very usable without too much tweaking.
One thing that I loved to do was layer a Rhodes with a percussive DX7 sound, which at first glance seemed impossible on the CP88 (since you can't layer two sounds on the same section).
However, it turns out that Yamaha was a step ahead, and I'll cover the workaround once we get into the Advanced Mode under the Features section.
---
Sub Section
This is a disappointing aspect of the CP88, and I think it's a major blow against me recommending the CP88.
The Sub section covers the sounds that don't fit into the Piano or E. Piano section, such as pads, strings, synthesizers, percussion, organs and other miscellaneous instruments like bass.
While all the sounds discussed so far had a high degree of quality, the same can't be said for those in this section. The pads and strings sound nice, and the electric organ sounds are pretty good, but the rest feel tacked on.
The synth sounds in particular feel very weak and wouldn't be my choice for solo parts.
That's one of the downsides for using a purely sample-based approach, as you can't tweak any aspect of the synth sounds to make them fit better.
On other stage pianos like the Nord Stage 3 and the RD-2000, you can modify some aspects of the sound, such as detune, to adapt to your song, but that isn't possible here.
The synth leads and basses aren't even monophonic! At least, the sounds here work as layers, so there's that.
Enough negativity though. The organs are alright, though not mind-blowing. There is also the lack of drawbars to consider. While I'm not an organ maestro, I know how important these can be for some people.
A nice feature here is that rotary speeds are linked directly to the mod wheel by default, which is nice for modulating between song sections.
The rest of the sounds are all decent (with the chromatic percussion section, including gems like well-sampled glockenspiels and xylophones), but nothing stands out as in the previous two sections.
Here is a demo of the new sounds.
Controls and Effects
Again, most controls are identical, so we'll skip past those. The different controls are the presence of an attack and release knob, which give you access to a basic A/R envelope for amplitude.
This is basic, but it allows you to shape the pad sounds to fit the needs of your song.
A basic effect section is also present here, covering a hybrid chorus/flanger, a rotary sim, a tremolo and a distortion unit.
Depth and speed controls are available and the speed knob is linked to the mod wheel by default.
I'd say the rotary is probably the best of the bunch here, adding depth and authenticity to the organ sounds, especially when combined with the reverbs we'll discuss in the global effects section.
Closing Thoughts
The Sub Section seems to be a tacked-on inclusion to fill out the stage piano feature checkbox. While it really isn't bad, the minimalistic approach does hurt it.
The Nord Stage 3 features a fully-fledged synthesis engine, whereas the RD-2000 includes sound design capabilities courtesy of SuperNATURAL (not to mention both feature dedicated drawbars, too).
Am I happy to have this section? Certainly, but I find myself using these sounds quite sparingly. I wonder how much I would miss it if the CP88 only featured the two piano-focused sections. Honestly, not too much.
---
Global Effects
Apart from the section-specific effects, you get a global delay and reverb effect chain, which you can tweak to taste.
Do note that the delay and reverb are independent for each of the sound engines, meaning you can apply different settings to each as you'd like.
The reverb section sounds like a typical room algorithm, which is perfectly fine for its flexibility. The two controls you have are a depth and time control.
The depth control might be misleading, as it actually acts as a "send amount" control, essentially serving the same purpose as the dry/wet knobs you find on other effect units.
The reverb has an impressive max time of 30 seconds, so if long sprawling tails are required, you've got them right here.
The delay section is a mixed bag for me. On one hand, you can switch between the usual digital delay and a tape-style analog mode.
The analog delay mode isn't necessarily a Roland Tape Echo clone, but the slight modulation in pitch and timing gives it a unique feel and is excellent if you use it as a basic slap-back delay.
The kicker is the lack of tempo sync, which is mind-boggling for a musical instrument released in 2019.
I dabble in guitar from time to time, but even the most elitist analog gear head can't deny that tempo synced delays are a necessity.
While some people like setting the delay times by ear, the fact that you're not even given the option is a massive blow to usability.
That aside, you get a time control and a feedback control, which are standard for any delay unit.
Master EQ
An EQ is the most powerful effect a musician has at his or her disposal, and the simple 3-band parametric EQ on the CP88 serves its purpose well.
The Master EQ has a high-shelf band at 5 kHz, a mid-band bell with a variable frequency of 100 to 10 kHz, and a low-shelf band at 80 Hz.
Each band has a lift or cut of up to 12 dB, which allows you to tame your sounds right before output.
I'm always glad to have a dedicated EQ, and when combined with the basic tilt EQ provided on the Tone knobs, this gives you a decent degree of control in pre-front of house mixing.
While I would have preferred dedicated EQs for each section, what's available is definitely good enough for any stage application you can think of.
Conclusions on Effects
The effects follow a Nord-style approach, and are minimal throughout, which is by no means bad.
I'm happy to report that most of the effects sound great and are practical (none of those weird combo FX chains you sometimes see on stage pianos to bump the effect count).
Before we proceed, it's worth noting that you can theoretically use every section's dedicated FX with any sound in your library.
This is done via the Advanced Mode option. While it's clunky, I'd say it's worth doing.
The CP sounds definitely benefit from the E. Piano section's more malleable chorus, and with a bit of creative chaining, you can push this 57-voice instrument way past its natural limits.
With that, let's segue into the features of the CP88.
Features
If you play a variety of genres, a stage piano is more than just a sound module. These are the CP88's features that enhance the performance capabilities of the instrument.
Splitting and Layering
Splitting and layering is made simple with the controls on each section.
The way it works is easy to understand. For layering, you just activate each section to get a layered sound. The volume knobs allow you to tweak the balance to taste, as well.
The splitting is also easy enough. You can define a split point via the onboard menu, and the split switch on each section allows you to limit the sound to the left or right of the split point.
Menu diving is absent from the entire process, which feels intuitive. If I had a single complaint, it would be that there's a hard 1 split point limit, an acceptable compromise for simplicity's sake.
---
Live Sets
Preset management is made to be as simple as possible. Each preset consists of the 3 sections and custom effect settings, and each live set consists of 8 different setting chains saved for recall.
In total, there are 10 banks with 8 different presets in each of them (80 live sets).
These settings are then easily accessible with the buttons beneath the screen. This is very convenient and I always prefer buttons for bank changes as opposed to knobs (which are prone to error).
Storing live sets are also really easy. Once you've got a setting chain you like, just hold down the STORE control and hit the button you'd like to save to.
---
USB Audio Interface
A 44.1 kHz USB Audio Interface is built into the CP88, and allows you to integrate performance software into your performance. Of course, USB MIDI is also included.
The use of the USB Audio Interface is fairly straightforward. Once you've installed the Yamaha Steinberg USB drivers and selected in your software of choice, any sounds routed through the host's master outs get sent to the CP88's main outputs.
This is standard fare for Yamaha keyboards, and it's an easy way to implement software synths and samplers into your songs without the need for your own audio interface.
While I obviously had my expectations tempered from the design ethos of keeping things simple, I'd say this is where it ends, and we'll now be getting into the advanced features.
---
Master Keyboard Mode
This mode is activated via the onboard menu and allows you to control external sound modules via the CP88.
You can split things up into zones, which is convenient if you want to use external sound modules and your laptop. Setting things up is a bit of a hassle but perfectly doable.
However, as someone who's embraced performance software like Ableton Live, I wonder how useful this actually is.
Having the performance software's graphical user interface is far more convenient for set up, so if you're already using said software, it might be worth using an external audio interface for flexibility.
However, if all you want to do is use software synths (to supplement the lackluster synth sounds on the CP88) or external sound modules (like Roland's INTEGRA-7), the CP88's inputs and outputs should suffice and this mode might be useful.
For more complex programs, I'd recommend sticking to software-based solutions like Mainstage and Ableton Live for the flexibility.
For anyone interested, this mode can send pitch bend, mod wheel, sustain, expression pedal, program change (PC), and bank select MSB messages via MIDI (both USB and 5-pin).
---
Advanced Mode
I've teased this throughout the review. This mode is also engaged via the menu and enables you to load any sound on any section, enabling certain combinations that aren't possible out of the box.
Want to layer two acoustic piano sounds with one transposed up an octave? That's possible. Want to make a lush 3-pad intro for a song? Also doable. Want to play guitar part with the E. Piano section's Pedal Wah and distortion unit? Done.
This mode is magical and is definitely something I recommend testing out. Sound designers will love having extra slots to work with, and most of my custom-made sounds were possible due to this mode.
---
USB Setting Recall
A USB flash drive input is provided on the rear panel, but it's not for typical audio playback (which is absent, though no big loss in my books).
The USB slot allows you to write all your saved presets and settings and transfer them to another CP88 or CP73.
Useful? If you're claiming a warranty-protected replacement perhaps, but it's great to have the option.
---
Expandable Sounds
While the 57-sound base library is small, the CP88 does allow downloadable content to be installed. Yamaha promises more sounds as time goes on, but there hasn't been much news in that regard.
Remember to update your firmware once you get your hands on the CP88. This adds a few new presets and voices, which is always welcome!
Connectivity
Good, extensive connectivity options are a must for stage pianos and the CP88 does not disappoint. Let's go from right to left.
A  1/4″ stereo headphone out allows you to monitor sounds on stage and to listen to your own playing during practice.
Two 1/4″ output jacks give you the standard audio outs you'd expect and can be used to connect the CP88 to your amplifiers or monitor speakers. Mono support is provided on the left channel.
Two XLR outputs allow you to connect to the front of house mixers without the need for a DI box. This is huge, as DI boxes are expensive (and let's be frank, rarely used outside stage and studio contexts).
Balanced outputs included right out of the box is a great value here.
Two 1/4″ input jacks are provided, as well as a dedicated gain knob for the section. This allows you to integrate external sound modules into your setup via the internal audio interface.
The sound quality is generally good enough when I tested my trusty Korg Electribe Sampler, and the gain knob at the halfway point sounds loud enough, so you'll have the headroom to pump it even further.
Two foot controller jacks are provided, allowing you to use assignable expression pedals to control any parameter on the CP88.
Do note that Yamaha uses a strict polarity which cannot be switched on the keyboard. Be sure to use a compatible expression pedal (I recommend getting a universal one with a built-in polarity switch).
Two footswitch jacks are provided, one for sustain and the other as an assignable pedal. Again, do note the polarity issue (our usual recommendation, the Korg DS-1H, does not work here).
Also, for the sustain pedal jack, half-pedaling is supported.
5-pin MIDI In and Out ports are available and allow you to control external sound modules and legacy gear. Quick tests with the Korg Electribe shows that these jacks function perfectly.
A USB to Host terminal is available and allows you to connect to a computer, iPhone or iPad. This connection then allows the transfer of MIDI and Audio (only Stereo 44.1 kHz).
You will also install firmware and expandable content via this connection.
Finally, a USB flash drive slot allows you to save the onboard device data for quick recall.
Accessories
This is basic, but it's really all you need to begin playing.
The FC3A sustain pedal is a good pedal that feels sturdy and solid, and it also supports half pedaling. As a bonus, it's Yamaha-made, so no polarity issues whatsoever.
With regards to the AC adapter, I'm going to give the usual warning to check if it matches your country's mains voltage, especially if you're importing from overseas.
Apart from that, we do have a few extra recommendations which are optional, but can certainly help complete the experience.
---
Music Stand
The CP88/CP73 doesn't come with a music stand. If you play classical music and want to be able to conveniently put music sheets in front of you, you'll have to invest in the Yamaha YMR-04 music rest, which is sold separately.
---
Expression Pedal
While you're playing with both hands, it might seem cumbersome to move your hands to the modwheel just to make some modulation happen. For that, expression pedals are a great alternative.
The CP88 supports up to two modulation pedals, but they are certainly useful.
You can assign them to just about every parameter onboard, and there's even the dedicated pedal wah effect that clavinet and electric piano players will love.
I personally recommend the Moog EP-3, which is one of the best expression pedals I've owned.
It's very robust, feels great, and works with practically any keyboard out there due to its universal polarity switch.
---
Keyboard Stand
For gigs, a piano stand is mandatory (when's the last time you've seen a keyboardist sitting down on stage?).
Both the CP88 and CP73 are standard size, and that means they'll work well enough with any generic stand you can find.
However, the CP88 does include holes designed to fit the LG-800, Yamaha's standard stand for 88-key products.
While I didn't have the opportunity to try this out for myself (this stand is pretty hard to find), it does have good reviews across the board, making it a good official option for a heavy-duty stand.
If you decide to go for a generic stand, check out these options:
---
Gig Bag/Case 
The Yamaha CP88/CP73 is a stage piano, so you'll probably want to invest in a case of some sort to ensure safe transportation.
As always I recommend taking a look at Gator soft and hard (for long-distance travel) cases that are very well-regarded in the music community and are extremely durable.
Just check the dimensions of your keyboard and see what Gator case fits best (see the dimensions specified in the description for each keyboard case):
You might also want to check out Yamaha's SC-CP88 and SC-CP73 soft cases designed specially for these two instruments.
---
External Amplification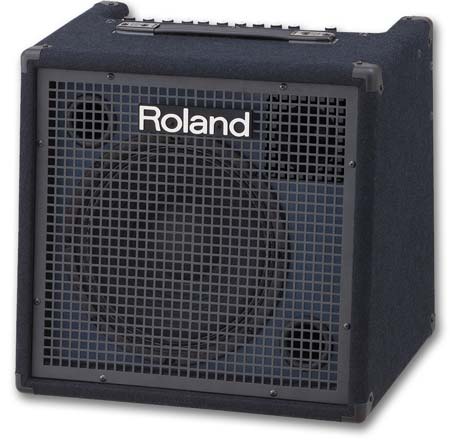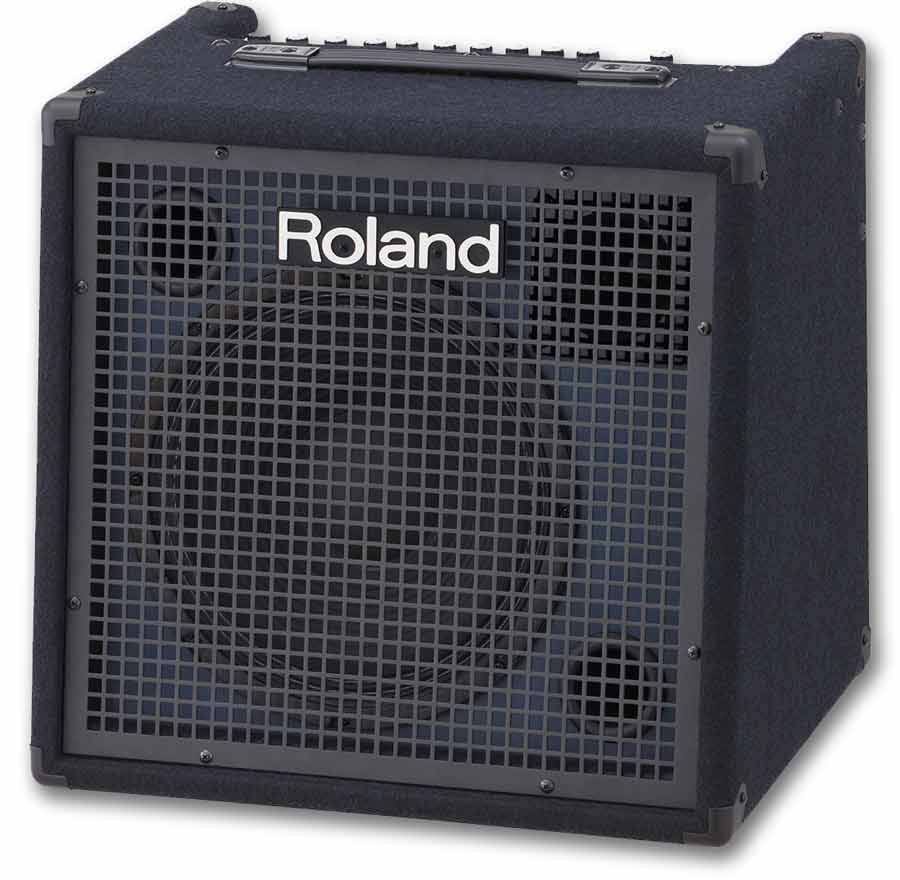 Like most stage pianos, the Yamaha CP88/73 doesn't have built-in speakers, which means you'll have to rely either on headphones or an external amplification system such as a keyboard amp, a PA speaker, or something else.
---
Headphones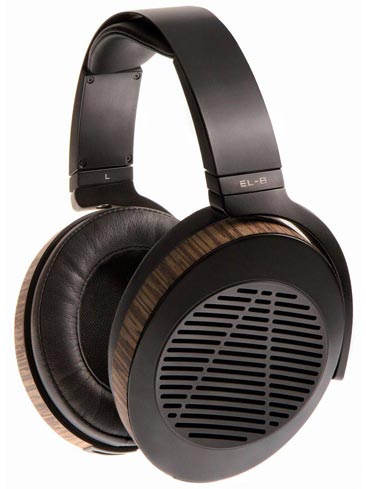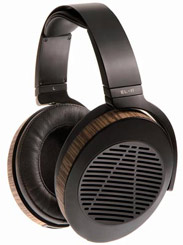 Headphones come in very handy when you want to practice in private, focusing solely on your playing and not disturbing others nearby.
Moreover, a good pair of headphones will provide a clearer and more detailed sound compared to onboard speakers.
Check out this guide to learn how to choose the best-sounding headphones for your digital piano.

Summary
Pros
Aluminium body (lightweight yet durable and robust)
Simple WYSIWYG design
Solid and tactile controls
Well-crafted wooden NW-GH keyboard (CP88 only)
Excellent piano and electric piano sounds
Advanced Mode for extra sound design options
Complete connectivity package
Cons
Decent but not exceptional BHS keyboard (CP73 only)
Only 57 voices out of the box (93 with firmware updates)
No dedicated drawbars for organ sounds
No tempo sync for delays
---
I'm in a love/hate relationship with the Yamaha CP88. The instrument looks great and plays great, and I can't help but love how simple everything is.
I reviewed most of the instrument without needing the manual, which is generally not the case when it comes to complicated stage pianos.
And that's really where Yamaha's design choices come into play. The WYSIWYG approach is excellent and friendly enough for beginners, while also being more clear-cut for veterans.
Simplicity isn't the only plus side either, as the CP88's sounds are terrific (excluding the sub section's bad eggs). The piano feels lush and the electric pianos are responsive and authentic.
Yamaha has always nailed it with their samples, and the CP88 combines great sounds with great keys, giving an excellent experience all around.
The problem is that the CP88 is a stage piano, and I've come to expect a lot more from keyboards aimed at gigging musicians.
57 voices feel very limiting, and while the included sounds should fit most usual gigs without much issue, I can't help but feel limited by the sound design possibilities.
Admittedly, what's provided is perfectly usable, especially if you don't use synthesizer tones for your live performances. The limited number of sounds is also great in terms of navigation, as you can easily memorize where each specific voice is.
Other setbacks made in the name of simplicity include the lack of tempo sync for delays, the overly simplified Sub section (synths have no filter control, basses are not monophonic, no changeable portamento, etc.), and the Nord-style simplified effect controls.
While tweak-heads like me will likely prefer something like the RD-2000, which has in-depth sound shaping tools, I can see the appeal of something simple that sounds good without additional complexity.
On the flipside, the CP73 has the exact same features, but a worse (though not terribly worse) key bed. I'd personally go with the CP88 every time, but if portability is what you need, it's definitely still worth considering the 73-key variant.
Check the availability and current price of the Yamaha CP88/CP73 in your region: