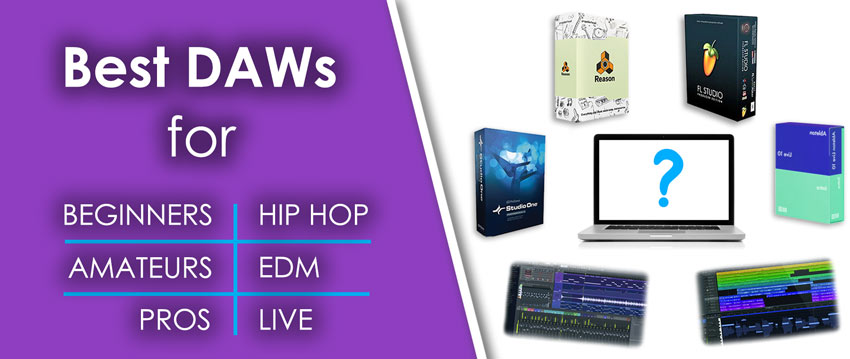 After reading, — or more appropriately, listening — to our last article, I'm sure you're impressed with the incredible capabilities that a DAW offers. From manipulating samples to editing podcasts, the possibilities are endless.
While this information is cool, it's useless without access to a certain something — a DAW. I know such power is tantalizing, especially when you don't have it in the grasp of your hand.
But before you rush out to make your purchase, you wait to see what the trusted musos over at PianoDreamers say before you might do something you regret. And so you've waited patiently for this article.
Well, guess what. It's time for you to throw up your arms in celebration because theory time is over.
It's buying time.
Things to Consider Before Buying a DAW
As always, just telling you about individual DAW software doesn't make for very good advice. Just because one person found comfort in the interface of a program for a certain genre, doesn't mean the same will apply to you, or anyone else for that matter.
While some DAW programs have proven benefits in specific areas, this doesn't mean that they are restrictive. At their most basic, these applications manipulate multitrack audio and MIDI files — something that applies to any genre of music or any style of sound.
Basically, I'm calling BS on the idea that DAWs can only be used for what they're designed for. While something like Fl Studio might prove more efficient and popular for making electronic music, there's no real reason you couldn't craft the next thrash metal masterpiece on that platform.
In this article I will mention the most popular genres that each DAW is associated with, however this is by no means a hard-and-fast rule, or even a guideline — it's just what's popular.
While the bells and whistles of these programs are certainly nice, if you find yourself particularly drawn to a DAW that lacks a certain feature, please keep in mind such features are usually transferrable or ultimately unnecessary in the art of creating and manipulating audio.
Most DAWs will offer free trial periods, and this is the easiest way to get a feel for each program before splurging your money on something that has appealing features but a terrible workflow.
---
DAW Versions and Packages
Another thing to keep in mind is that most DAWs come with different versions, each at a different price point.
For example, Ableton Live can be purchased as an 'intro pack' for about $100, a 'standard edition' is about $500, and then the 'suite' which is at $749.
The differences between each version are quite substantial — naturally the suite comes with everything, boasting 15 software instruments, 55 audio effects and 5000 sounds versus the 5 software instruments, 34 audio effects, and 1800 sounds of the standard edition.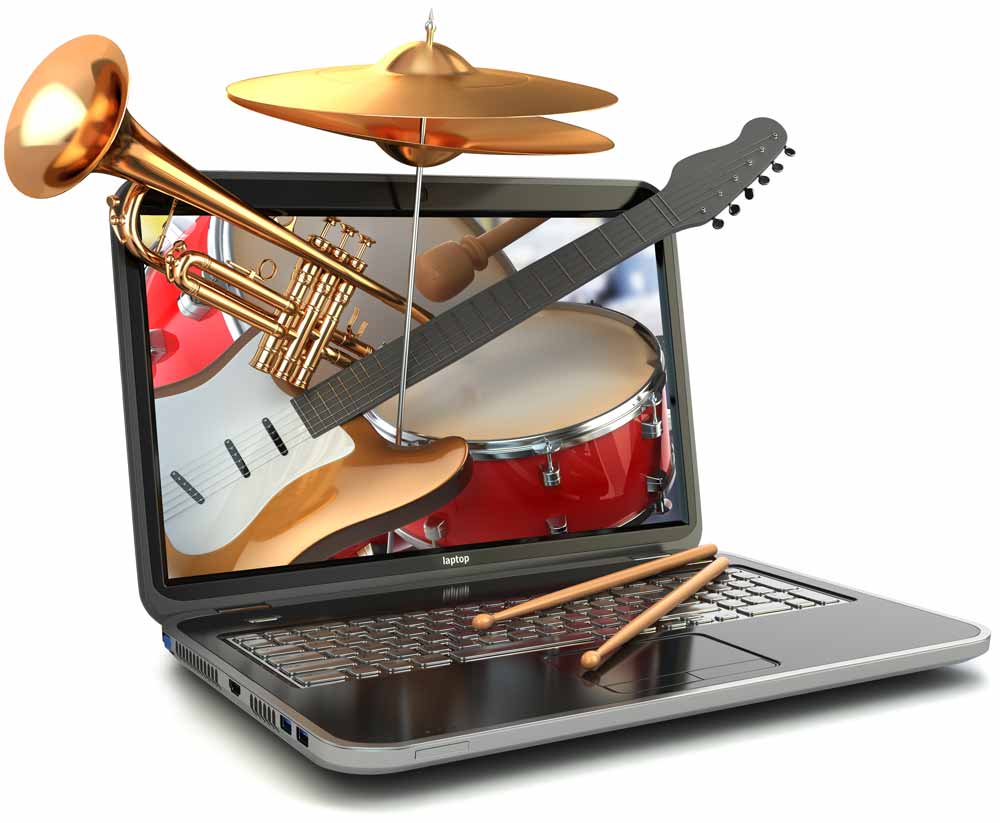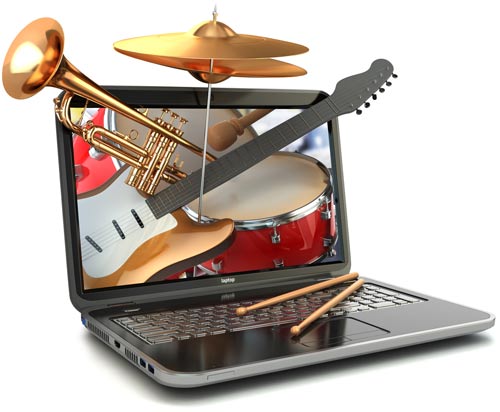 The 'intro edition' has a similar number of virtual instruments and effects to the standard, but has a lot of restrictions on the amount of tracks, channels and heavy-duty audio editing that can be done.
While the comparison among editions varies between DAWs, this is an important factor to consider when making your purchase.
In addition, some DAW programs come with an added VST pack which can only be acquired if you purchase a certain edition of the software.
It is good practice to look into what these VST plugins are, as some of them will represent great value for money, while others may be completely useless for your desired application.
Best DAWs
With all that in mind, it is still worthwhile noting that there are unique elements of DAWs that may make them more worthwhile for a specific user beyond their comfort with its design. It all depends on what you want to achieve.
While most DAWs are cross-platform these days, there are still a few exclusive programs that only work on a specific operating system. You would feel a real fool to buy a copy of Logic Pro X, only to attempt installing it onto Windows 10.
But surely nobody would be that short-sighted. Right? Right?
---
Audacity
Operating System: Windows/Mac/Linux
Price: Free
Features: Open-source; multitrack recording and editing; built-in plugin effects including reverb, denoiser and pitch changer.
Popular Uses: Beginner editing, simple audio tasks, basic recording purposes.
Genres: Not typically used for music creation but absolutely can be, especially for lo-fi, bedroom pop or single-track instrumentation.
---
Audacity is one of the most well-known and popular DAW programs of all-time, due to its open-source nature, and relative cost — see: zero — to application power.
It easily works with high bit music, allows for mixing, recording with an audio interface and combine all of this into a finished audio track.
Unlike its more advanced counterparts, Audacity's VST support is rather limited. It can load VST effects, but VST instruments are not supported (a bummer, but understandable, given Aduacity's simplistic nature).
Regardless, Audacity is the perfect budget application for complete beginners.
It will give you a taste of multitrack recording on a computer without breaking, or in fact touching, the bank with the simplicity that a newbie may desire.
It is this very simplicity that disallows Audacity for being a popular choice among more experienced and daring audio engineers.
Audacity works primarily with 'destructive editing', meaning that once you've made a change, you can't unmake it without Control+Zing your way there, removing any changes you've made in the meantime.
Additionally, the multitrack recording and editing process is clunky compared to other, more traditional DAW programs, with creating a song of ten or more tracks an arduous — though absolutely achievable — task.
However, for straightforward audio manipulation and learning the basics of how DAW programs work with audio, Audacity is a superb starting point.
---
GarageBand
Operating System: Mac
Features: A huge Apple sounds and loops library; free instrument lessons; multitrack recording and editing.
Popular Uses: Beginner music production, sample editing, plunderphonics, learning how to use DAWs.
Genres: Hip-hop, plunderphonics and lo-fi (due to the large sample library). Pop music.
---
GarageBand is well known among most music creators as one of the most versatile pieces of DAW software considering its price.
Though starting out GarageBand was rather limited in its application, as time has progressed and the program has been upgraded, it has become a viable option for beginners, amateurs and even some pros.
The large loop and audio library available make GarageBand perfect for those just starting out in the music world — as little knowledge of theory is required to drag and drop loops until you've created your first ever song.
The graphic design is smooth and intuitive, and the software even includes free instrument lessons for guitar, piano and more.
The most appealing aspect is that GarageBand is malleable to the skill of its user. A complete beginner can find as much use out of this program as a veteran of the music production industry.
---
Reaper
Operating System: Mac/Linux/Windows
Features: Supports VST plugins; sophisticated mixing table; fully-functional 30-day trial.
Popular Uses: Heavy-duty music production, mixing, mastering and engineering, a customisable DAW software experience (in terms of user interface, graphics and layout).
Genres: Rock, pop, metal, punk, electronic, classical — there is no particularly popular genre for Reaper, speaking to its versatility.
---
Reaper is priced at that of an intermediate DAW software, but is nothing of the sort. It is powerful beyond its cost, and then some. Cockos' software is intuitive, smooth and supports more complex multitrack functions compared to the free GarageBand and Audacity.
A huge drawing point of Reaper is how light-weight it is. Not only does it not take up much disk space, it is also forgiving of older CPUs and doesn't hog memory unlike other popular DAW programs.
For owners of 10-year-old PCs, Reaper is a match made in heaven.
The main downside is that Reaper comes with less built-in plugins and a smaller library than its more expensive competitors, but it still certainly has enough to start with.
As you progress down the rabbit hole of music production you will most likely want to invest in third-party plugins anyway.
---
FL Studio
Operating System: PC/Mac
Features: Shared license between PC and Mac versions of the software; free lifetime updates; step sequencer perfect for beginners and electronic producers.
Popular Uses: Creating beats, manipulating synths, heavy-duty song creation, structuring beats and loops, remixes.
Genres: Anything electronic — from trip hop to ambient to trap.
---
FL Studio is one of the most popular DAW apps out there for amateur electronic musicians. While the pro scene is mostly focussed on Ableton and Logic for EDM, FL Studio has begun to gain traction in that area too, as it becomes more versatile in its functionality.
The biggest drawing point of Fruity Loops' software is the step sequencer — allowing for extremely simple beat creation and taking the guesswork out of crafting a song's structure.
FL Studio has an enormous library of synths and plugins that are suitable for nearly any genre of electronic you can think of — trance, house ambient and so on. Its structure and ease of use mean that even those with next-to-no knowledge of music theory can create music and learn simultaneously.
While I earlier stated you could make a metal song on this platform, the biggest downside is Fruity Loops is clearly not designed for this kind of music, or really any kind of music that can't be structured in layers and verses.
You absolutely still can create these more obscure genres on FL Studio, however you would simply not be getting the most out of its features if you do.
However, for all levels of electronic producers, but particularly beginners, FL Studio is a fantastic program.
---
Studio One
Operating System: PC/Mac
Features: Integrated drum and harmonic editing; native gain and phase controls when mixing; groups (busses) for tracks super easy.
Popular Uses: Studio One is very similar to Reaper in that it is a natural choice for heavy-duty music production, drum programming, mixing, mastering and sound engineering.
Genres: Rock, pop, metal, punk, electronic, classical — again much like Reaper, Studio One is flexible and is used for creating all sorts of music. It perhaps lends itself more to heavier music ie. Metal, punk, DnB due to the intricate possibilities of its drum editor.
---
Studio One is a bit of a baby in the world of professional audio editing, however this is not a drawback by any means. PreSonus' step into DAW software has been remarkably successful considering how young its entrant is.
The program's drum editor works much the same as FL Studio's step sequencer, allowing for the easy crafting of beats for all manner of genres.
The harmonic editor works particularly well for midi files, transposing certain tracks to a specific key with ease. This means you could slam your head against a MIDI controller for 20 seconds and have that fit a pre-defined chord progression.
Not that I recommend this…
Though the GUI can be a little clustered, the workflow more than compensates for what can sometimes be a claustrophobic experience.
In all, Studio One is easy to use, intuitive and of course, powerful.
---
Logic Pro
Operating System: Mac
Features: Free version upgrade; huge library of native VSTs and virtual instruments; smart tempo — automatically detect and match the tempo of your recordings; iOS support.
Popular Uses: Midi compositions due to its massive sound library, heavy-duty music processing, audio engineering, sound editing and multi-track recording.
Genres: Classical, film score, electronic, ambient, hip-hop indie and pop.
---
With the possible exception of Reaper, Logic is the best value for money DAW program on the market. To put it simply, this application is a more complex, functional, and powerful version of GarageBand — a damn powerful piece of software in its own right.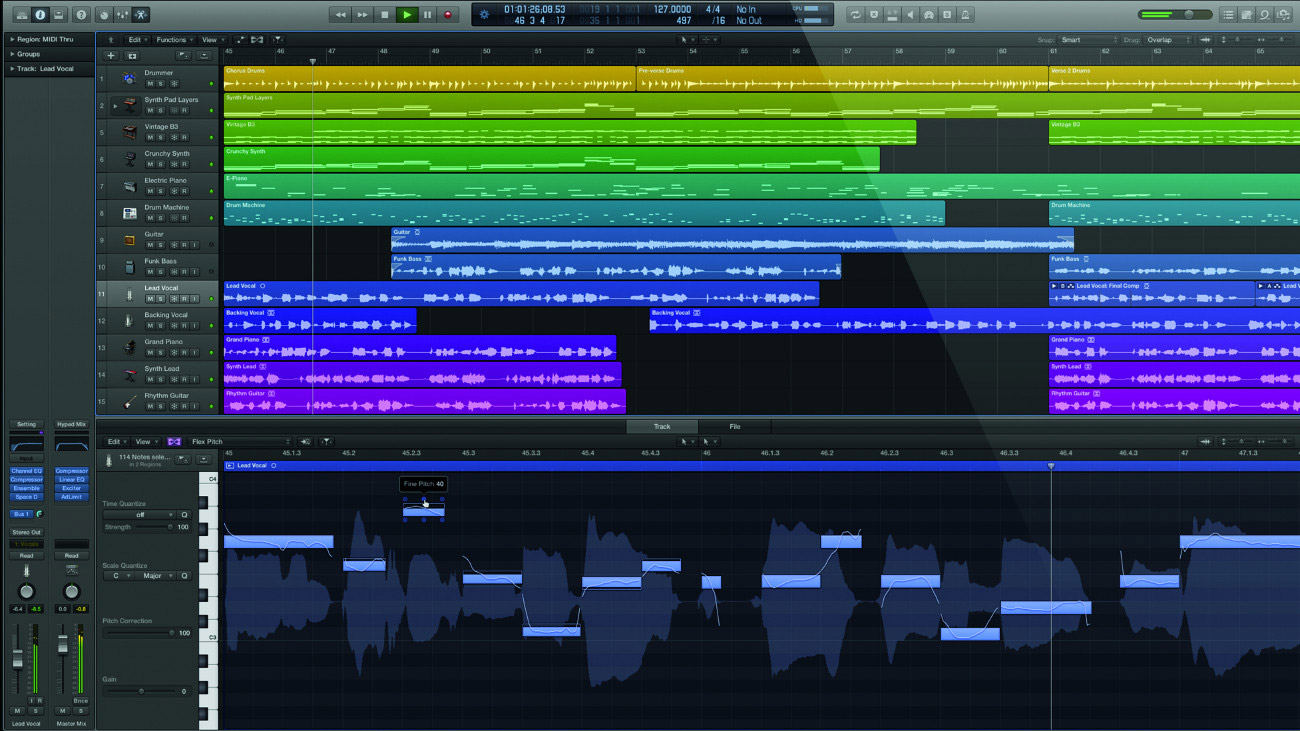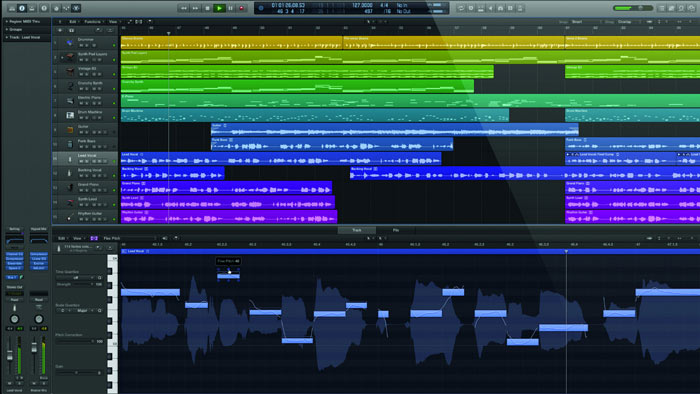 With a workflow that has been lauded for years, unique features such as tempo match and complex native VSTs, Logic Pro X is a contender for being close to the best all-round DAW software.
One of this program's biggest strengths is there is no one genre that will benefit or suffer when trying out Logic.
As with most DAW software, it is particularly powerful for electronic production, however is still perfectly suited for rock, pop, folk and even jazz (Logic comes with native brush drum kits!).
Of course, the biggest — and possibly only— drawback of Logic is its exclusivity. Windows users will not have the benefit of being able to try this wonderful software, ostracising 50% of the market.
But Mac users need look no further than Logic for all their audio composition needs.
---
Ableton Live
Operating System: PC/Mac
Features: Live and session view — designed for live performance; a huge library of samples; VSTis and effects; VST3 support.
Popular Uses: Live performance (funnily enough), beat and loop creation/structuring, midi compositions due to its massive library of sounds and VSTs, audio processing and multitrack recording.
Genres: Electronic, RnB, hip-hop and pop
---
Live is one of — if not the — most popular DAW apps among electronic, pop and even rock producers. It burst onto the scene nearly 20 years ago as being one of the first programs designed for live performance (hence its name… shocking, I know). It provided electronic producers with never-before seen flexibility and accessibility for such performances.
In terms of music-building, Live is just as powerful as every other DAW program on this list. It has an attractive, fast workflow and an impressive GUI. Everything makes sense when using Ableton Live — it is immediately intuitive.
While used predominantly by electronic producers, Ableton is more than capable — even optimal — for crafting nearly any imaginable genre, such is the ease of its workspace.
My band created an entire indie rock/experiment/chamber pop album on this platform and found it just as effective as any other option. I frequently use it for non-music applications like podcast editing as well.
The prime downside of Ableton Live is that it is a resource hog compared to some of the earlier programs. You would want a pretty decent PC setup to work with this software, and this applies doubly for Mac users which aren't as customizable in terms of hardware.
But if your computer has the power? Ableton is a wonderful choice for anybody in the audio editing scene.
---
Avid Pro Tools
Operating System: PC/Mac
Features: Has a limited, but free version; an online cloud for simple collaboration; huge sample and plugin library.
Popular Uses: Professional grade multitrack recording, audio processing, mixing and mastering. Working with songs that have upwards of 50 stems/individual tracks.
Genres: Pop, rock, RnB, indie, classical, jazz, blues and folk.
---
Simply put, Avid Pro Tools is the industry standard. Most professional music studios use Pro Tools. Most well-known mixing engineers are masters of Pro Tools and learned everything they know on this platform.
Typically, Pro Tools is known for being effective for linear track recordings — that is recording a Verse, Chorus, etc. in order, tracking on top of that with a new instrument, and so on. However, this workflow has long since been updated to be much more versatile, giving more options for those using virtual instruments to bit-by-bit compose a song as opposed to live track recordings.
There's not really much that can be said about this program. Pro Tools is powerful. You won't find a better DAW for supporting huge, 50+ track songs — though of course others can.
It has been used by the pros for years when crafting literally any genre imaginable, and will probably remain the main player in the professional circuit for years to come.
Like Ableton, it requires a relatively powerful computer to run it within running into issues with freezing, random crashing and overall latency. But if you want to be working with audio at above a beginner level, you're going to need a strong computer anyway.
Final Thoughts
While those are 8 of the most popular DAW programs on the market today, this is by no means an exhaustive list. Many other fantastic pieces of software exist, including: Acoustica Mixcraft, Reason, Bitwig Studio, Cubase Pro and Cakewalk.
As I stated earlier, there is no such thing as a 'best' or even 'most suitable' DAW — it will always come down to user preference and how you personally interact with the software's workspace.
If you want to record Ulver covers on FL Studio while crafting a progressive trance track using Pro Tools, there's no reason why you couldn't, if that's what works for you.
At the end of the day, no matter what DAW program you decide to add to your workstation, rest assured that it will enhance your experience of recording music thousand-fold.
Just be careful when going down the rabbit hole of VST plugins — your wallet will hate you for it.
---

Loading ...
---
You might also like:
What is a DAW: 15 Things You Can Do With It (+ Samples)
Selecting the Best Audio Interface for Your Home Studio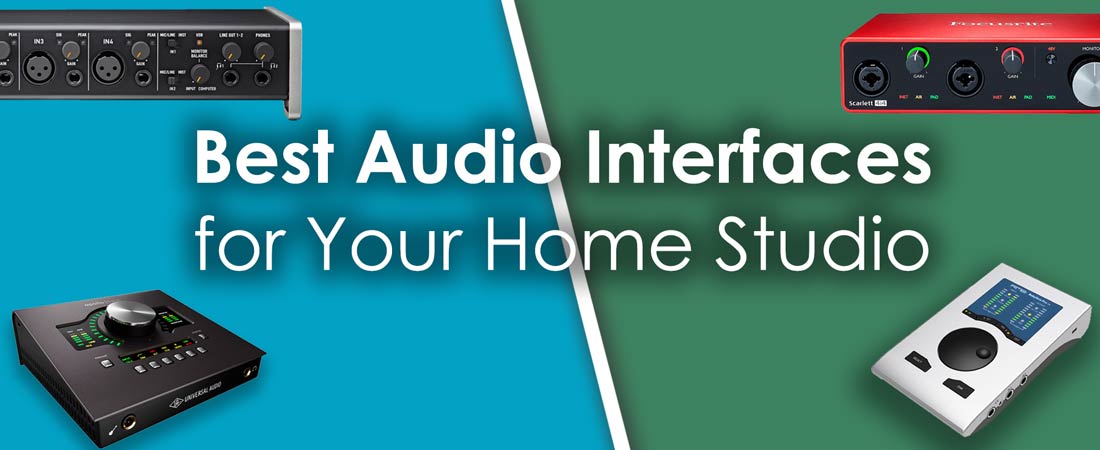 Build a Home Recording Studio With Me: Step-by-Step Guide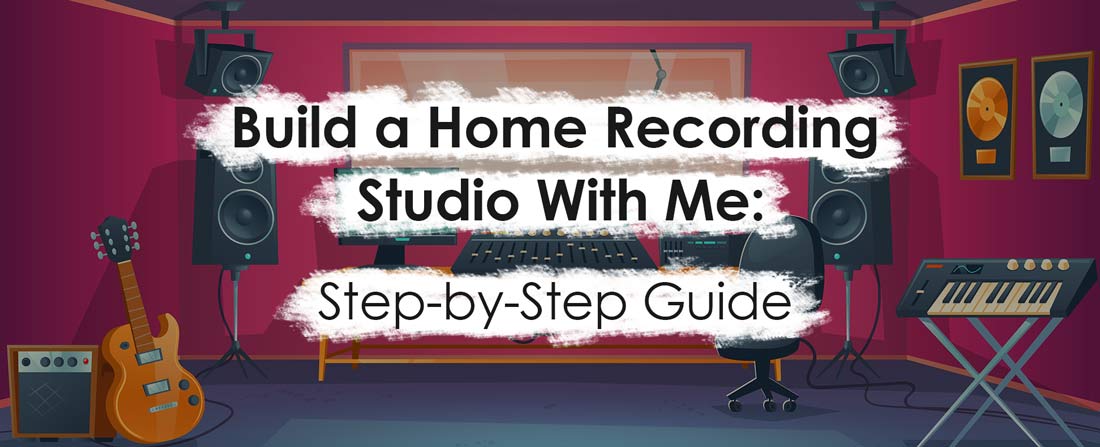 Best MIDI Keyboards: An In-depth Look At the Market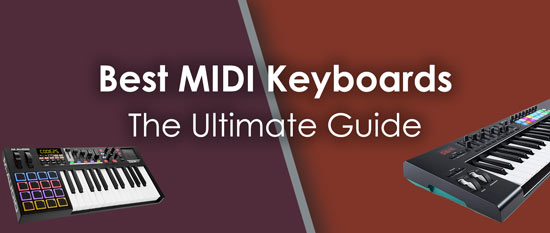 Best Studio Headphones: Everything You Need to Know