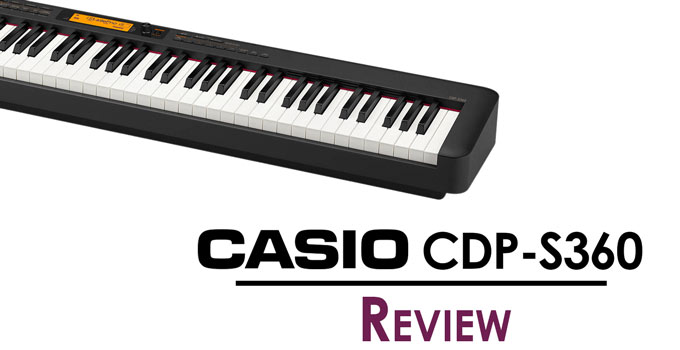 We've recently reviewed Casio's 2021 refresh to their PX-S series. Both the PX-S1100 and PX-S3100 scored pretty well in our reviews, and while they weren't massive upgrades over the originals, they are still very competent digital pianos that hit well above their weight class.
This product line focuses heavily on the 'S' in the name, which stands for 'slim'.
The PX-S series truthfully markets itself as the slimmest digital piano on the market, and from what we've seen, that's a title they've held on to for 4 years since the initial release.
We previously reviewed the CDP-S100 and the CDP-S350 a couple years back, and both were nice alternatives to the PX-S series, albeit with some downgrades.
In this review, we'll be focusing on the CDP-S360. We'll figure out if the CDP-S360 stands on its own merits. Then, we'll determine whether the CDP-S360 is a worthwhile upgrade over the original CDP-S350.
Finally, we'll also see how it stacks up against its source inspiration, the PX-S3100.
Casio CDP-S360 Specs
Scaled Hammer Action Keyboard Ⅱ
88 fully weighted keys
Touch Sensitivity (3 types, Off)
128-note polyphony
700 preset tones, 200 rhythms, 152 songs
Effects: Reverb, Chorus, DSP (preset)
Modes: Layer, Split, Duo
6-track MIDI recorder
200 Rhythms, 100 Arpeggiators, Auto Harmonize, Pitch Bend Wheel
Metronome, Transpose, Octave Shift, Fine Tuning, 17 Temperaments
Speakers: 8W + 8W (13 x 7 cm – oval)
Connections: USB Type A, USB type B, Headphone output (1/8″), Audio in jack (1/8″), Damper/Assignable 1/4″ jack, Pedal Unit jack (proprietary)
W x D x H: 52" x 9.1" x 3.9" (132.2 x 23.2 x 9.9 cm)
24 lbs (10.9 kg)
Release Date: October 2021
Full specs can be found on Casio's official site here
Check the availability and current price of the Casio CDP-S360 in your region:
Design
The CDP-S product line doesn't share the futuristic and minimalistic design language of the PX-S series. Instead, it goes with a more traditional, functional look that's reminiscent of Casio's budget arranger keyboard CT-S line.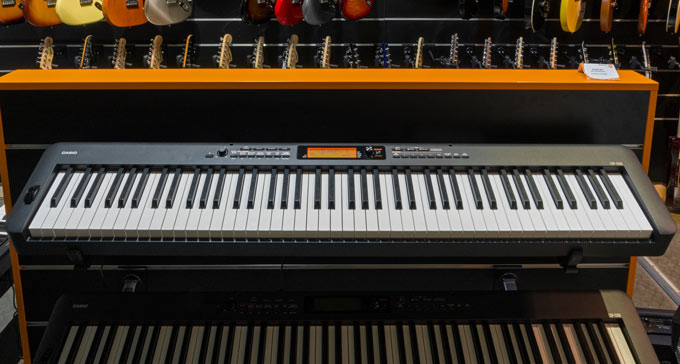 That's not to imply that the CDP-S360 is cheap. While the control layout reminds me of cheaper keyboards, the design does feel more polished, and it gives off a modern flair that gives the CDP-S360 a more distinct identity.
If you've ever seen the prior CDP-S350, nothing much has changed.
The defining feature of the CDP-S360 is its slim silhouette. Casio's engineering chops from the PX-S series translate pretty well to the CDP-S line. It's all the more impressive when you remember that this includes a weighted keybed, a mechanism that takes a significant amount of space.
In terms of dimensions, the CDP-S360 clocks in at 52″ (W) x 9.1″ (D) x 3.9″ (H) with a total weight of 24 lbs (10.9 kg). Interestingly, this is actually slightly slimmer than the PX-S3100, which has a height dimension of 10.2 mm, which is just a tiny bit larger.
We already loved the PX-S3100 for packing so much into such a small package, and the CDP-S360 shrinks things down even further.
For gigging musicians, you'll also be glad to know that the CDP-S360 can be powered off 6 AA batteries. Casio quotes a respectable 4 hours of online time off a fresh set of batteries, which is good enough to last a gig (and popping an extra set in isn't too much of a hassle either).
The CDP-S360's overall body construction uses lightweight plastics to further cut down on weight. The front panel has a matte finish that prevents the PX-S3100's problem of being a fingerprint magnet, but it definitely loses out on style points.
In terms of controls, the CDP-S360 comes with buttons, an encoder wheel, and a backlit multi-line display. There's also a pitch-bend wheel for extra control when playing certain specialized sounds, such as the synths and guitars.
The controls are laid out quite nicely, with a good bit of spacing between them, which is a plus for gigging. Though, I wish that the button labels were backlit like on the PX-S3100, which would make this all the more usable under darker use cases.
At the very least, the multi-line screen does light up. While it is a bit small, the screen does work fine for navigation.
There's a lot of features packed into this compact package, and accessing the features would be a pain if you were limited to the comparatively archaic button-only control scheme on the CDP-S160. Being able to have added textual guidance via the screen is a godsend.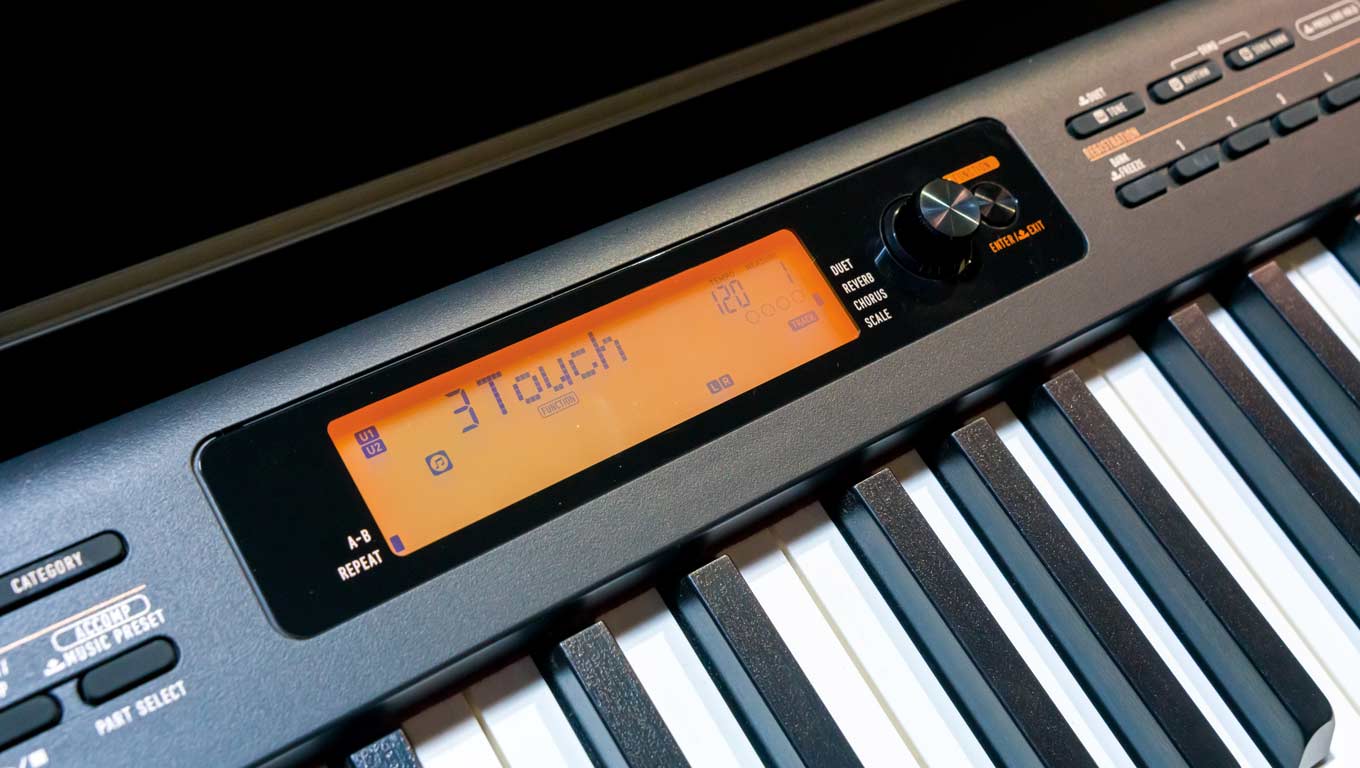 Let's discuss how the controls feel. The buttons have a small but noticeable click, and the encoder knob has step notches for more convenient navigation.
Things do feel a little bit too 'loose'. I wish Casio added in a bit more resistance to the knobs and pitch-bend wheel for more fine grained control.
While testing this in a simulated 'one-man-band' situation, using the accompaniment features with a few preset switches mid-song, I found the controls to be usable, albeit requiring a bit of getting used to. I can see people creating some fairly involved backing tracks with the CDP-S360 without too much hassle.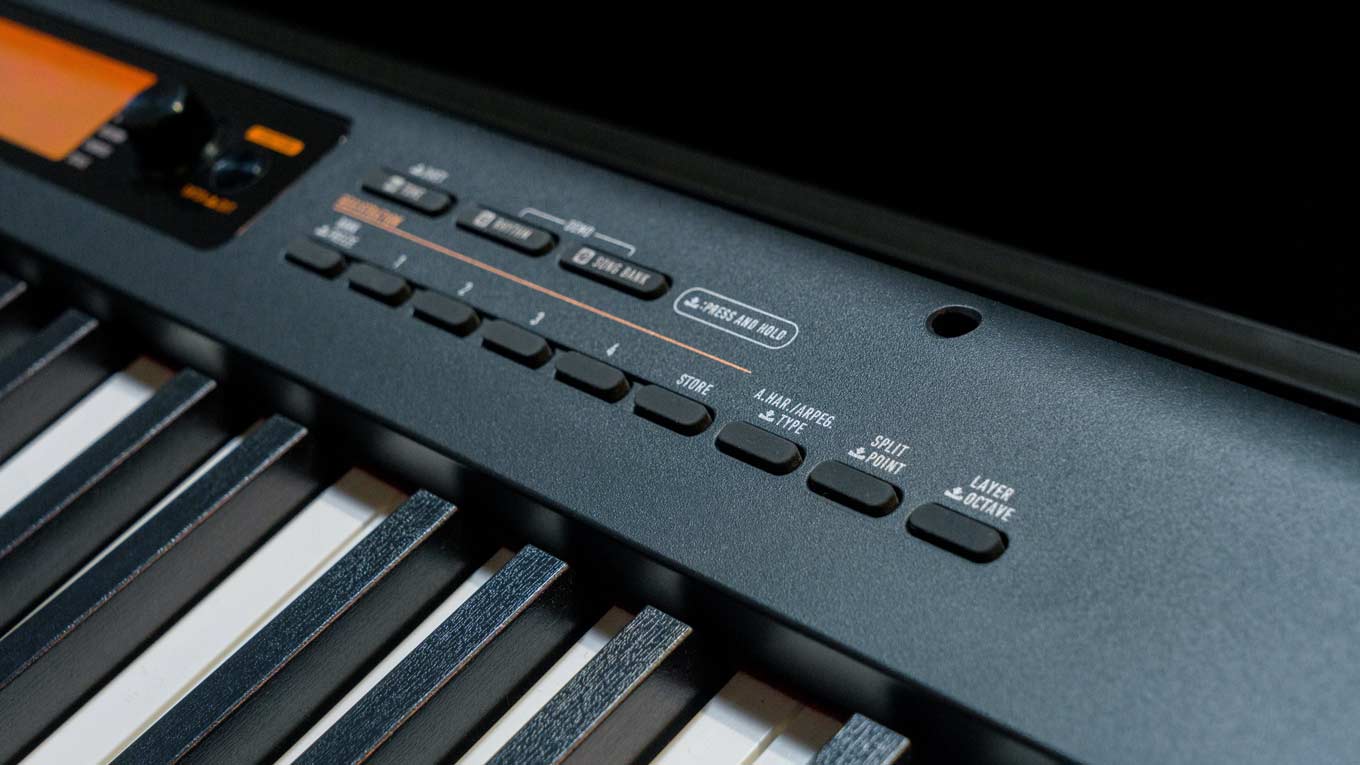 Overall, I'm quite happy with the design of the CDP-S360. While it doesn't hold a candle to premium stage pianos, it is an efficient design that makes good use of space. I would have loved it if Casio improved the CDP-S360's build quality, but for this price, I'm willing to accept a few compromises.
Keyboard
Casio's "secret sauce" in achieving the CDP-S360' slim form factor is the key action.
The big reason for digital pianos being widely adopted is their realistic key action, which emulates the weight of how a real acoustic piano would react to being played.
A few minutes in the digital piano aisle of your local music store should give you a general idea of how the 'realism' factor directly correlates with the price you're paying.
To recreate the physical sensations of the key/hammer/string combination in acoustic pianos, piano manufacturers rely on shrunken down, heavily engineered "hammer actions", which range from simple spring-based approaches to boutique hybrid wooden hammers that are nearly indistinguishable from the real deal.
As you might have guessed from the CDP-S360's budget-focused price point, Casio isn't aiming to revolutionize things here.
The CDP-S360 uses the Scaled Hammer Action Keyboard II key action, the same found on its predecessor, the CDP-S350. Do note that this isn't the same key action found in the PX-S series.
In terms of feel, I'd say the keys are alright, though nothing to write home about. The keys are plastic, but come with a surface texture that emulates ebony and ivory. As someone with sweaty hands, the added grip from said texture is very much welcome.
The keys are also graded, which translates to heavier keys at the low registers, and vice versa for the higher notes. This is something you'll observe in real acoustic pianos, and I'm glad to see it included even at lower price points.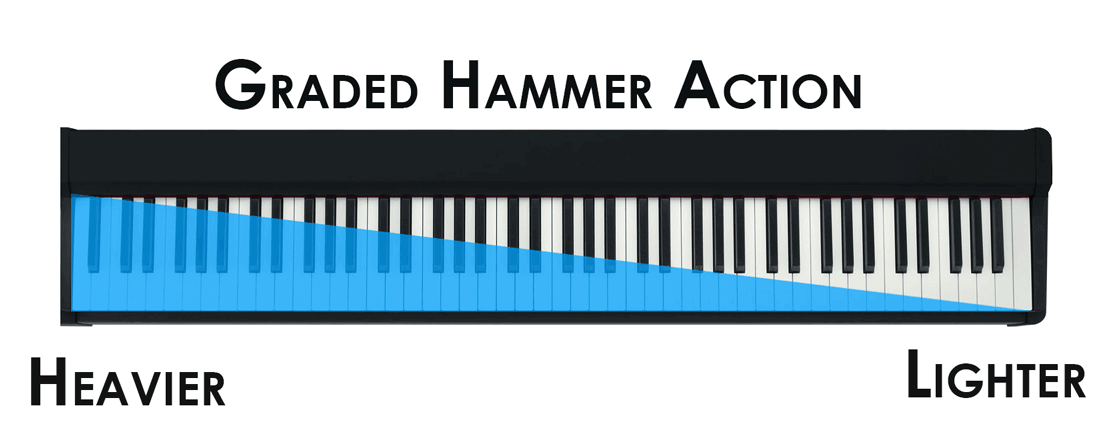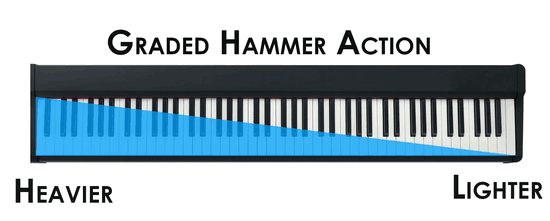 Unfortunately, these keys do have certain issues.
The shortened pivot length that helps the CDP-S360 achieve its slim form factor also comes with a set of issues. It is harder to play at the upper points of the keys. If you're someone who plays into the keys, this might take some getting used to.
Compared to the PX-S series, these keys are also less responsive when dealing with fast repetitions, likely due to the removal of the PX-S series' software-based sensor, which allows you to re-trigger sounds without requiring the key to be back in its initial position.
Though you likely won't notice this unless you deliberately test fast repetitions and have the PX-S1100 by your side for comparison's sake.
Finally, there's the whole fiasco with the different weights of the white and black keys. This is a 'design flaw' that has taken the internet by storm back in 2020 and is consistently brought up as a strike against Casio's product lines with the dreaded 'S' acronym.
We've discussed our stance on this in detail in our PX-S1100 review, but here's the gist of things.
To sum up the CDP-S360's keys, they're okay. I've got a few gripes with these keys, and you can find more realistic keys at a similar price point. However, if we're considering the CDP-S360 as a beginner-focused digital piano priced with competitive budget pricing, it definitely works.
Sound
Sound selection is the one aspect where the CDP-S360 excels versus the otherwise anaemic CDP-S160 (and other digital pianos with comparable pricing).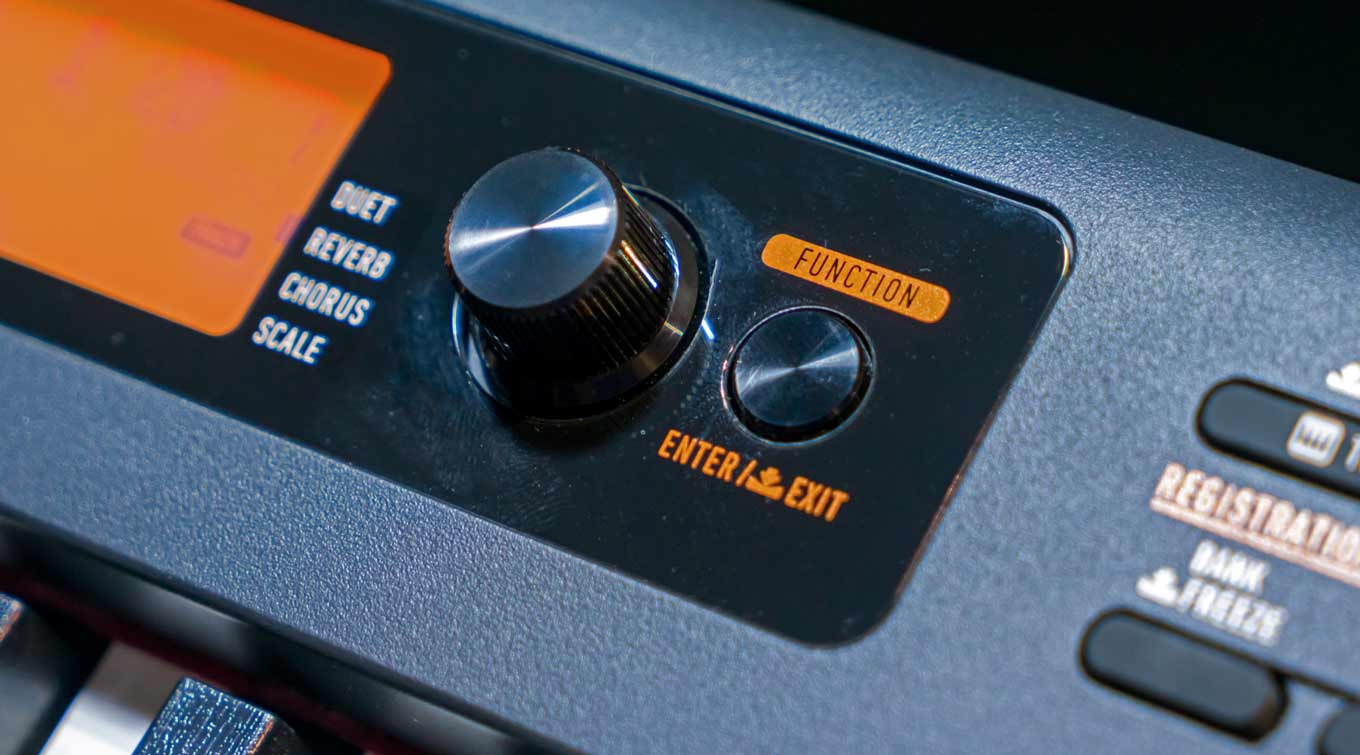 The CDP-S360 comes with a whopping 700 sound presets, powered by Casio's Dynamic Stereo Sound Engine.
This is the same engine that powered the prior iteration of this product, the CDP-S350, while also being the brains behind its sibling product, the CDP-S160.
Due to the CDP-S360's inclusion of accompaniment and arranger features, you're getting an expanded sound set that covers a myriad of genres.
Note that 157 of these tones are General MIDI tones.
---
Piano Sounds
The acoustic piano sounds are probably the best of the overall selection. The main default "stage piano" preset will likely be your mainstay and is a nicely sampled piano with a clean sonic signature that can fit nicely into most genres.
I believe these are the same piano samples used on the PX-S1100, the key difference being fewer velocity layers, an understandable compromise given the lowered price point and polyphony count.
In comparison to the original CDP-S350, I couldn't really hear much of a difference, though some other users have reported that the sustained tone feels a bit more natural. If there are any upgrades in the piano department, they are minimal at best.
For practice purposes, the acoustic piano sounds are more than sufficient.
For performances, I found myself leaning more towards pianos with a bit more reverb (such as the Ambient Piano) due to the 'larger than life' feeling offered by these sounds. The clean default preset seems to be a little too front-facing and sterile, especially if you're playing accompaniment for a band/singer.
Fortunately, the CDP-S360 also includes a decent effects section, where you can dial in your desired tonality. Certain preset tones also include effects baked in, so you don't need to be an expert to dial in radio-ready sounds.
---
Other Sounds
On the flipside, the rest of the sounds are a mixed bag. Understandably, 700 sounds is a lot of checkboxes to tick, and there are naturally going to be some duds.
That's not to say there aren't any gems, you just need to know where to look. To keep things brief, I'll focus strictly on the key-based instrument presets.
The Electric Piano category is probably my favorite (Galaxia EP being my favorite). These have a similar feel to the acoustic pianos, where there's a legitimate connection between your playing dynamics and the tones coming out of the speakers.
The organs don't fare as well. They're functional, but I'd definitely go with a more capable stage piano if I wanted to lead with an electric organ. The big downside is the lack of customizability, so you're either stuck with no rotary speakers or a fixed rotation speed.
A few presets here also include 'versatile tones', which is a Roland-style where different playing dynamics or octave ranges produce different articulations.
For example, on the brass sounds, playing hard produces an upwards glide, which is a lot of fun once you get used to it. This is limited to 7 presets (3 guitars, 2 basses and 2 brass sounds).
A more likely explanation is that these perceived improvements come from the superior reverb algorithms, which even manage to make the otherwise simplistic tones (such as the guitars or General MIDI presets) feel more natural.
While most of these sounds aren't winners, they will be primarily used as a part of the CDP-S360's accompaniment mode, and in that context, they work fine as a part of the mix. As the focal point in solo play, I'd think twice, as they're not exactly radio-ready.
---
Rhythms
On the subject of accompaniment features, the CDP-S360 includes 200 built-in rhythms.
Rhythms are essentially more fully-featured backing tracks. If you've started with budget, unweighted keyboards, you'll be familiar with these. In its most basic form, these are tempo-synced drum beats that can substitute the metronome for practice.
In terms of genre coverage, the CDP-S360 covers a lot of ground. There's basic modern stuff like Rock, Dance and Hip-hop, but there's also a selection of exotic rhythms of the Latin, Chinese and Indian variety.
Sound quality of the rhythms is roughly on par with the non key-based sound presets, which is understandable considering that they're being powered by the same drum samples. This means you're getting better sound quality than budget keyboards, but you're not hitting the same highs of a more high-end instrument.
These rhythms truly come into their own when combined with the arranger features under Accompaniment mode, but we'll get to that later in the review.
---
Effects
The CDP-S360 comes with 3 effect types, a Reverb, a Chorus and a 'DSP' preset available for some tones.
The Reverb unit comes with 10 algorithms and can be toggled on and off. The algorithm selection ranges from small rooms to large spacious halls and really helps sell the illusion of space. While you cannot dial in specific settings, all the reverbs sound great right out of the box.
The Chorus unit comes with 5 different modes, ranging from a light, subtle chorus to a fully-fledged flanger. Similar to the reverb unit, these are strictly an on/off deal, so no dry/wet sliders for fine-grained control.
The DSP (digital signal processing) section is a new addition to the CDP-S360 and is limited to a specific subset of the presets.
Much like the Reverb and Chorus units, these are toggle-only. These effects are pre-defined effect chains that Casio designed for the specific sounds.


The more unique presets like the guitars, synth leads and pads were probably where Casio's creativity went wild. These occasionally included tempo-synced delays, wah-wah filters, and distortion overdrives.
While these FX chains might be slightly overbearing, there were occasional gems where the DSP effects added the right amount of flavor.
Personally, I really wish we got the same customizability as the PX-S3100, which had a very powerful DSP section that was open to tinkering.
I can definitely understand Casio's motivations for keeping things simple on the CDP-S360 (and to not cannibalize the feature set of the higher-end PX-S3100), but one can dream.
Despite my gripes, I'm quite satisfied. The quality of the CDP-S360's Reverb unit really does make up for the basic implementation of the effects.
---
Polyphony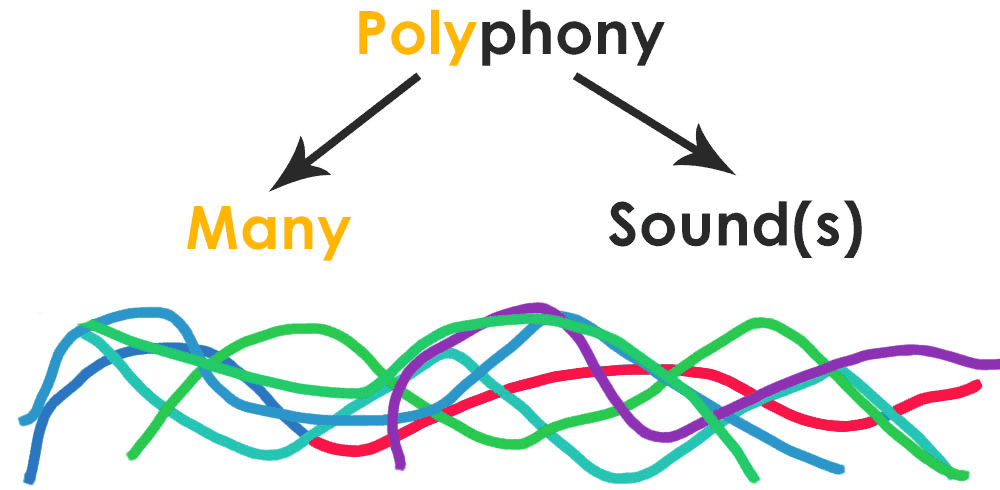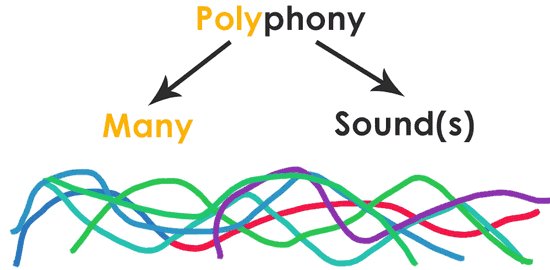 The CDP-S360 comes with a maximum polyphony of 128, which drops to 64 notes for tones that rely on stereo samples.
128-note polyphony is not a high amount, but it doubles the original CDP-S350's minuscule 64 notes limit.
The higher polyphony count helps a ton when you're working with the CDP-S360's accompaniment mode, which also counts towards the polyphony limit.
---
Speakers
The CDP-S360 includes a pair of stereo, back-firing 8W speakers. 8W doesn't seem like a lot, but it's pretty good in comparison to the other digital pianos in this price bracket. Wattage also isn't a direct measure of how good speakers sound.
The speakers themselves sound decent, giving off a relatively clear sound with a bit of headroom. If you're not pushing the volume to unreasonable levels, you should be free of distortion. Quite the feat of engineering considering the size constraints they were working with.
For gigging musicians, I'd recommend going with an external amplifier instead. The speakers are good for home-based use, but there probably isn't enough projection here to fill a room.
Features
We've already brought up accompaniment features multiple times throughout the review, so let's find out what the CDP-S360 can do beyond the standard digital piano fare.
Modes
The CDP-S360 includes 3 modes, Layer, Split and Duet Play.
Layer mode comes standard issue with most keyboards, and allows for two tones to be played simultaneously. A classic 80s trick is to layer a piano sound and a bright electric piano tone, which gives an ethereal sound that just screams 80s ballad.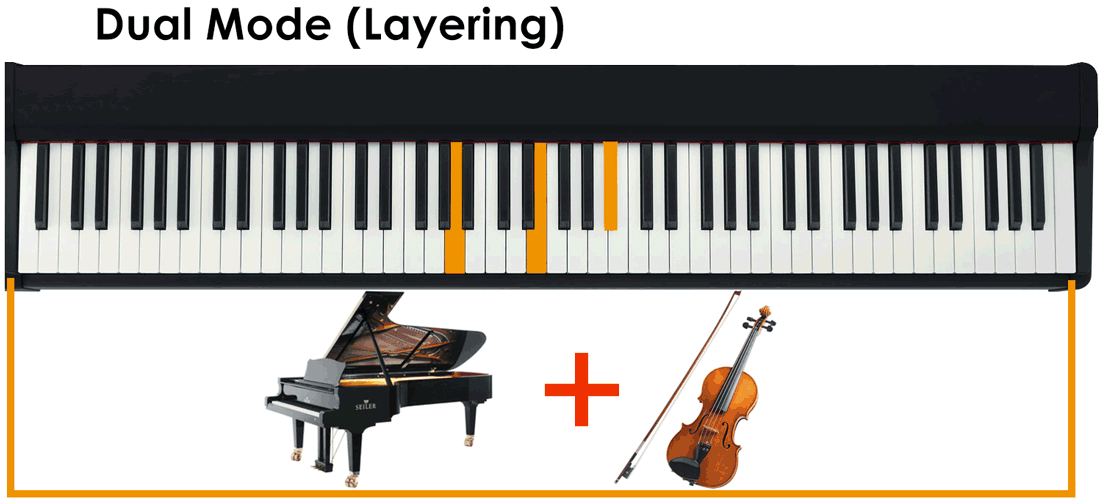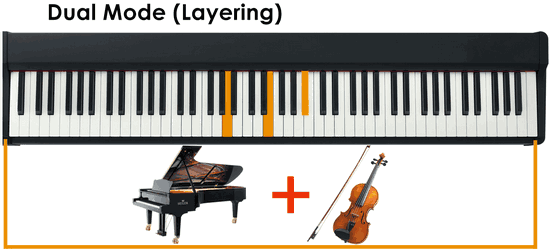 Split mode is also a common feature (though notable absent on the CDP-S160), which assigns different tones to the left and right of the keyboard.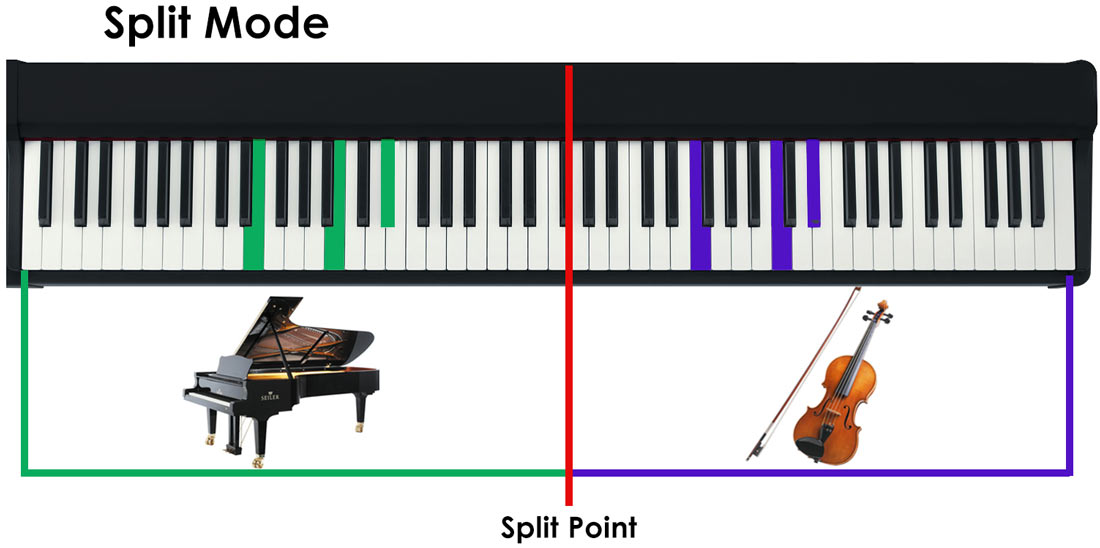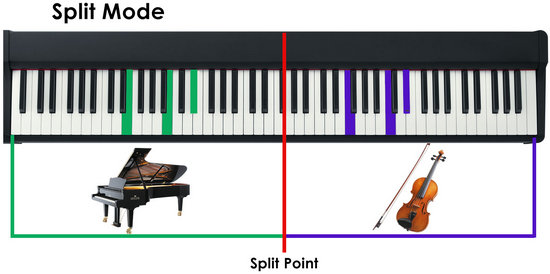 The most basic split configuration involves a bass tone on the left, and an electric piano on the right, which is the stage keyboardists' bread and butter.
Finally, Duet Play mode splits the keyboard into two halves of identical octave ranges. This is generally used for face-to-face lessons where a teacher sits alongside their student for easier demonstrations.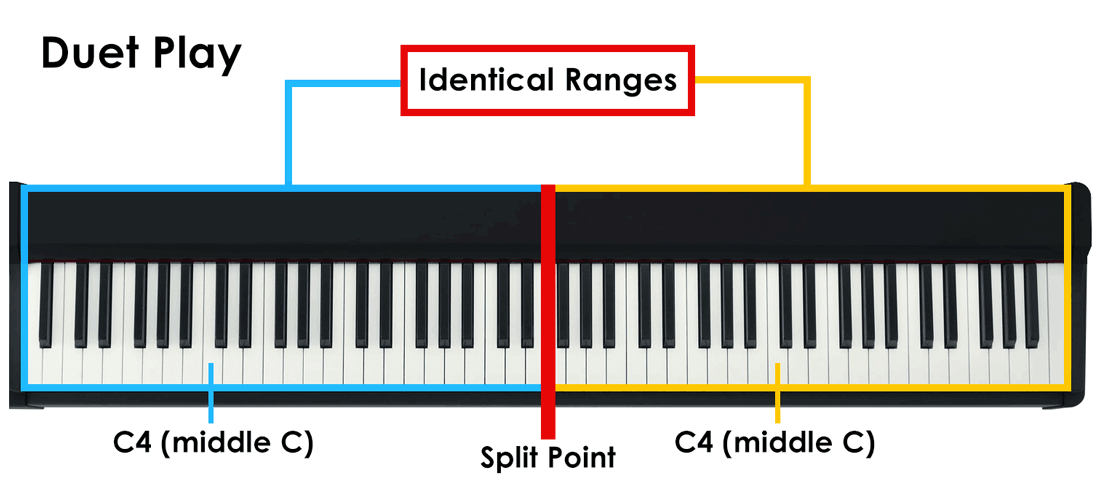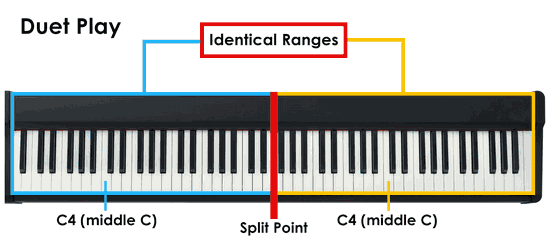 ---
Auto Accompaniment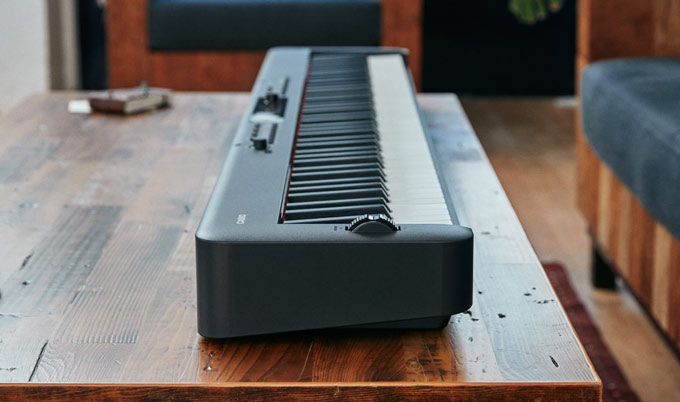 We've stalled long enough, let's get into the accompaniment/arranger features of the CDP-S360.
Accompaniment features are most commonly known for being included in budget keyboards (popular variants being Yamaha's PSR series and Casio's own CTX series). However, there are also higher-end products that come with an expanded feature set.
Depending on your experiences, it might surprise you to know that there are accredited courses specifically for arranger keyboards.
These accompaniment features are the natural extension of the built-in rhythms. Casio calls this 'Music' in the function menu (Yamaha uses the term 'styles', which is what I'll be using continuing onwards), and the CDP-S360 ships with 310 different styles.
Unlike the simple rhythms, the different styles come with MIDI assignments for chords, basslines, and rhythmic variations.
By engaging auto-accompaniment mode, the CDP-S360 splits the keyboard into two halves and then tracks your left hand using software-based chord recognition software.
The same software then plays out a backing accompaniment automatically, leaving your right hand free to play out the lead line.
As a simple example, you could use a simple rock-style accompaniment, then use an electric guitar sound as your right-hand preset, playing along to the CDP-S360's drumbeat, bassline and E.Piano accompaniment.
Unlike basic rhythms, you also have more than just a constant loop that never changes. Using the front panel controls, you can trigger fills, variations and outtros, which also control the instrument arrangements.
It's a subtle upgrade over the CDP-S350, but the doubled polyphony count means that the CDP-S360 can result in arrangements that are more tonally rich without running the risk of sound cutoffs.
If you're interested in using the CDP-S360 for the previously mentioned keyboard courses, do note that Casio included the 'fingered on bass' tracking mode, which is a necessity for higher grades.
---
Arpeggiator / Auto Harmonize
An arpeggiator translates chords into repeated patterns and can be used to play out synth arps, guitar strums, or other patterns that rely on repeated patterns.
The CDP-S360 includes 100 arpeggiator patterns in total, including a few more exotic patterns you wouldn't normally see.
Similarly, the CDP-S360 includes an auto-harmonize mode, which adds extra notes to harmonize your lead lines.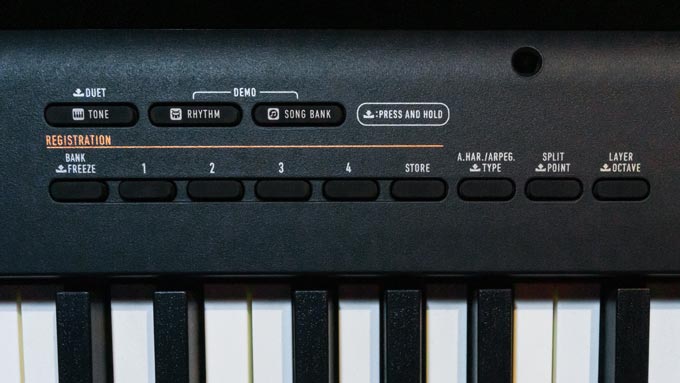 When combined with the chord tracking software of the auto accompaniment mode, this is an easy way of adding some depth to your lead lines.
There are a total of 12 different harmonizations. These range from the basic two-note harmonies for lead lines, all the way up to specific harmonizations.
To be frank, I rarely use either of these features, but they're nice inclusions for people who need some extra ways to utilize the auto accompaniment features.
---
Functions
The key features on the CDP-S360 include the following:
TRANSPOSING. Transpositions can be changed from -12 to +12 semitones in increments of 1 semitone.
MASTER TUNING. The central tuning of the keyboard can be changed in steps of 0.2 Hz, from 415.5 to 465.9Hz. The default pitch is the standard 440.0Hz for Middle A.
TEMPERAMENT. There are 12 total temperament settings, beyond the standard Equal Temperament that serves as the default.
SETUP REGISTRATION. Choosing presets and setting up chord modes and rhythms each time is inconvenient, so the CDP-S360 allows you to save up to 4 presets per sound bank, for a total of 32.
---
Song Recording & Playback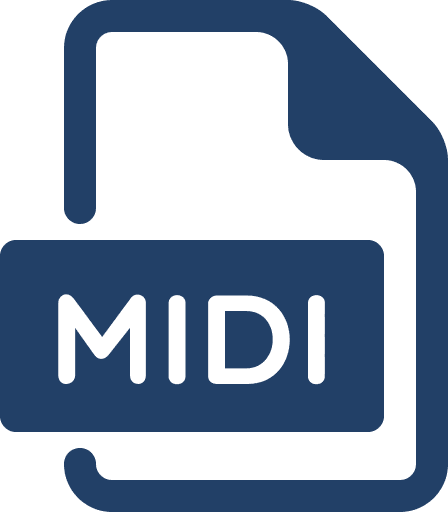 If you want to record your playing, the CDP-S360 includes a built-in song recorder. Up to 5 multi-track songs can be saved, and each recording can consist of up to approximately 12000 notes and 6 tracks per song.
The recorder itself is quite fully-featured. The recorder supports overdubbing, auto-accompaniment recording and some basic editing in post.
To move your songs around, they can be transferred onto a USB drive.
Personally, I'd recommend going with an external digital audio workstation if you want the best recording experience, though this is a nice way of getting ideas down while on the road.
Connectivity
Despite being a budget digital piano, the CDP-S360 comes with the bare minimum of connectivity options. There are some strange omissions that make it less than ideal for performances, but there's nothing you can't work around.
Going from left to right, the first is a USB Type A port, which can be used to work with USB sticks for backing up your songs. However, this also serves as the port for the WU-BT10 Wireless MIDI and Audio Adapter, which will enable expanded connectivity options.
Do note that the CDP-S360 does not come with Bluetooth connectivity by default. You need to purchase the WU-BT10 adapter in order to utilize Bluetooth functionality.
Next, there's the USB Type B port, which allows you to connect the CDP-S360 to smart devices or to your PC. The CDP-S360 unfortunately only includes USB MIDI as a connectivity option, so you'll need an external audio interface if you want to record the built-in sounds.
The damper pedal jack is likely the most important port on the rear panel. Your sustain/damper pedals will go here and as any pianist worth their salt will tell you, a keyboard that doesn't have damper pedal support will never suffice for practice purposes. Note that the CDP-S360 supports half-dampering.
The pedal unit port allows you to connect Casio-specific triple pedal setups to the CDP-S360. Casio recommends the SP-34, which includes a sostenuto, sustain and soft pedal.
The 1/8″ headphone/output jack pulls double duty as a headphone jack and an output for amplifiers or PA systems.
Unfortunately, the CDP-S360 does not come with dedicated 1/4" stereo outs, so you'll need to play around with converters to get this to work in a gigging setup.
Finally, there's the 1/8" stereo mini jack that serves as an audio input. If you want to play along to backing tracks or music, you can connect your media players through here to playback your songs through the internal speakers.
Accessories
Do note that the CDP-S360 does not come with the WU-BT10 wireless adapter (unlike the PX-S1100 and the PX-S3100). You cannot access the CDP-S360's Bluetooth features without this.
These are the basics you need to start playing, though we've included a few recommended purchases down below.
---
Sustain Pedal
The CDP-S360 comes with the simple SP-3 block-style pedal. This pedal is essentially a foot-triggered switch, which is fine for practice purposes, but really isn't the ideal method of emulating a sustain pedal.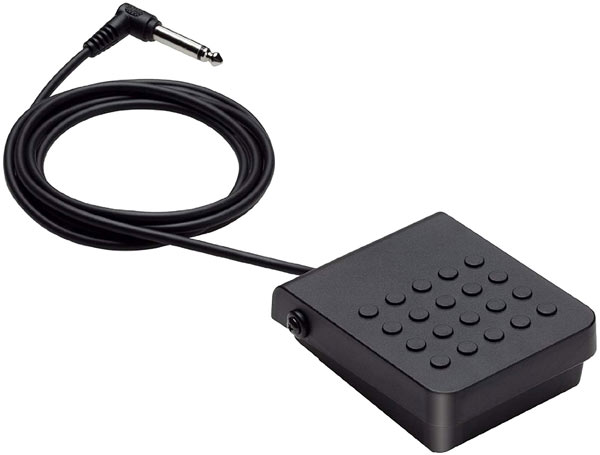 This pedal also doesn't make use of the CDP-S360's half-pedalling support.
If you want a simple damper pedal that is actually shaped like a real acoustic piano pedal, we recommend the Korg DS-1H, which is a well-built, durable pedal that includes all the bells and whistles you'd expect, and will last even if you decide to upgrade down the line.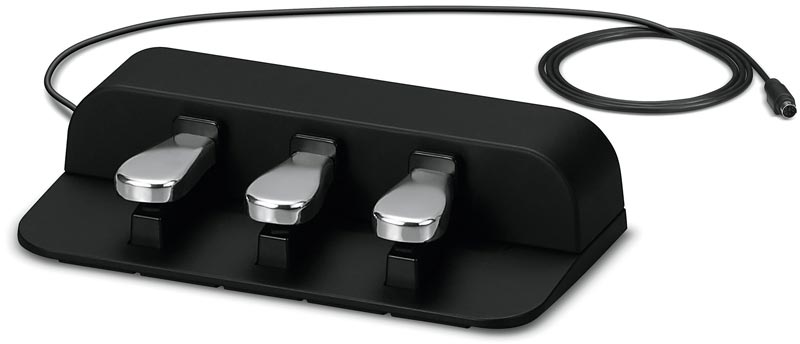 Alternatively, you could opt to go with the Casio SP-34, which is the triple pedal setup compatible with the CDP-S and PX-S series. I personally don't think this makes much sense due to the budget nature of the CDP-S360.
Since triple pedals work through proprietary ports, it won't necessarily be usable if you decide to upgrade to a digital piano from a different manufacturer.
---
Keyboard Stand
Casio recommends getting the CS-46 matching stand as a separate purchase, but the slim form factor of the CDP-S360 means you can easily use any generic X- or Z-stand on the market.
---
Headphones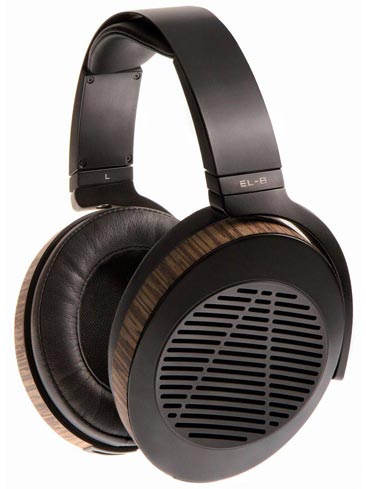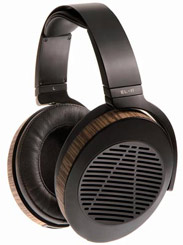 Headphones come in very handy when you want to practice in private, focusing solely on your playing and not disturbing others nearby.
Moreover, a good pair of headphones will provide a clearer and more detailed sound compared to the onboard speakers.
Check out this guide to learn how to choose the best-sounding headphones for your keyboard.
Summary
Pros
Slim form factor
Good control scheme
Solid piano and key-based sounds
Wide array of accompaniment features
Cons
The key action in controversial
Sound selection suffers from "quantity over quality"
No line outputs
---
Overall, I personally find the CDP-S360 to be a very solid instrument. Casio crammed a lot of features into the CDP-S360's slim chassis, and I'm pretty impressed by how much it gets right.
Readers who read our CDP-S350 review might not be surprised by this verdict, as we were great fans of the original's wide feature set and price point. However, you might also notice that we've given the CDP-S360 a lower score than its predecessor.
This is because of the progress made in the digital piano industry over the past year. The CDP-S350 was an awesome instrument at the time, and no other digital piano even came close to matching it in terms of features.
Things are a little bit different now.
Yamaha recently began porting presets from their high-end instruments down to their low-price instruments and their PSR-E373 sounds really good despite being a budget keyboard that doesn't even have weighted keys.
Similarly, manufacturers like Roland and Kawai have been amping up their efforts in sound quality as well, updating their aging product lineups with new models that bring them up to date with new samples and software-side upgrades.
Finally, there's Casio's updated PX-S3100, which is basically this product, but better in just about every way (unless you have an aversion to capacitive touch controls). Having just recently reviewed the PX-S3100, I'd say it's well worth the extra asking price.
That's ultimately the big point of contention, the price tag.
The CDP-S360's aggressive pricing explains why it's consistently a bestseller. Casio clearly identified a gap in the digital piano market, and they managed to hit a home run with the CDP-S series.
The issue is that the vacant gap is getting smaller. Other companies are stepping up their game, and it's getting easier to find an instrument that offers a ton of value for money.
So, let's end this off by answering our initial questions.
If you were previously on the fence about getting the CDP-S350, the changes are minimal, and nothing much has truly changed.
Similarly, if you were looking to upgrade from your CDP-S350, I'd suggest looking into the PX-S3100 if you wanted a similar experience, just improved.
Finally, is the CDP-S360 worth it on its own merits? Absolutely. The CDP-S360 is a very good value proposition, and if it's what you want, there's really no alternative.
With that said, here are a few possible suggestions that might be worth looking into.
Check the availability and current price of the Casio CDP-S360 in your region:
Alternatives
Casio CDP-S360 vs  Roland FP-10 (Full Review)
The FP-10 is priced at a similar price point to the CDP-S360. While I mentioned Roland upgrading their product lineup, it's worth noting that the FP-10 is still the original variant released in 2020, predating the FP-X series refresh.
The FP-10 seems downright laughable when pitted against the CDP-S360. It has 15 sounds, stereo 6W speakers, and no accompaniment features whatsoever.
However, it does come with one very significant upside. The FP-10 uses Roland's PHA-4 Standard key action, which is one of the most well-liked key actions amongst digital piano aficionados.
These keys are weighted, and feel a lot more like real acoustic piano keys.
The same key action is featured on some of Roland's more advanced instruments such as the RD-88 stage piano.
If you want a more realistic playing experience at a similar price point, the FP-10 is definitely an option worth considering. If you're willing to shell out a bit more, you can get the FP-30X, which features an updated sound engine that is well worth the price of admission.
---
Casio CDP-S360 vs  Casio PX-S3100 (Full Review)
We've brought up the PX-S3100 countless times as a point of comparison throughout the review, and that's because of its many similarities to the CDP-S360. In fact, it wouldn't be a stretch to say that the CDP-S360 is just a stripped-down version of the PX-S3100.
The same caveat with the CDP-S360 does apply with the PX-S3100. The keys are controversial and spawned a heated online debate about whether Casio designed a flawed key action. However, the PX-S3100's Smart Scaled Hammer Action is superior, with better tracking due to some really cool software-side augmentation.
Overall, the PX-S3100 comes with higher quality sounds, better keys, and better design. If you're even vaguely interested in the CDP-S360, I'd strongly recommend looking into the PX-S3100 as a possible alternative.
The catch is that it costs more, though I'd say that it justifies the price hike.
---
Casio CDP-S360 vs  Yamaha DGX-670 (Full Review)
If you want a digital piano that focuses on being a much more capable, uncompromising arranger keyboard, I'd recommend looking into the DGX-670, which is one of the best value buys recently released.
This instrument includes samples, arranger features and a control scheme ripped from Yamaha's higher-end products. There's even a full color screen to make navigation a lot easier.
The key downside to the DGX-670 is its weight, which clocks in at a back-breaking 47 lbs (21.4 kg). If you want something portable, turn away now. Similarly, the GHS key action isn't the best, due to its age.
I'd recommend checking out our review if you're interested, as the DGX-670 isn't an instrument that can be summed up in a short snippet. If you want a digital piano with arranger features up the wazoo, the DGX-670 should absolutely be on your wishlist.
Pricing might be a bit iffy. The DGX-670 has an MSRP at the $1300 mark. However, it is consistently on sale for the same price as the PX-S3100, so I thought I'd add it in as a possible alternative.