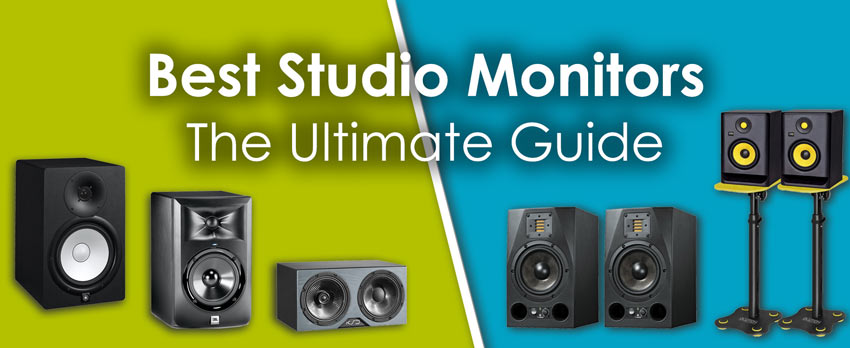 You love creating great-sounding music at home – whether it's sultry smooth Stevie Wonder covers, rambunctious Rachmaninoff rhapsodies, or big bassy club hits – so how do you ensure that you are getting the best sound out of your mixes?
One of the best ways is with a pair of studio monitors.
On my journey as a composer and audio engineer, I find being able to listen to my music through studio monitors is vital for producing the sound I want to create. It can be a pleasure that is second to none.
You may be in the process of setting up your home studio and getting ready to take it to the next level. Choosing the right pair of studio monitors can be tricky. However, we're here to boil down some key criteria, which will make it easier to choose the best studio monitors for your needs.
What are Important Features to Look For in Studio Monitors?
Although specifications of studio monitors can help you narrow your choices, they don't tell you how your monitors truly sound – so take them with a pinch of salt.
Ultimately, trust your ears and the gear of professional or fellow musicians. There's no substitute for careful and critical listening.
What Things to Consider Before Buying Studio Monitors?
Best Studio Monitors
In this section, we'll talk about the best studio monitors available on the market today, covering several price ranges so that you can choose based on your budget.
---
Best Studio Monitors Under $200 (for Beginner Studios)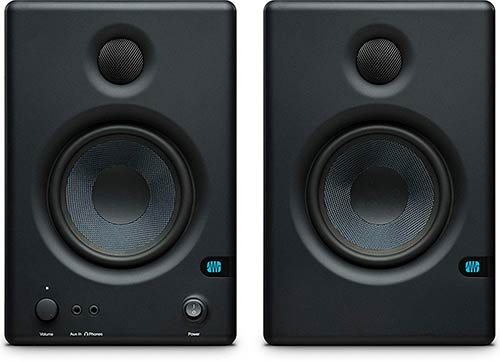 ---
These monitors are unique to this list as they have a 4.5-inch woofer, which is unlike many other speakers.
When I listened to these, I tried not to think of them as just media speakers as so many reviewers before me had mentioned. To my surprise, they were quite accurate!
The highs were very crisp, and whilst the bass wasn't altogether there, I did not feel like it was unnoticeable. The mids were very rich and warm, and the center image was well defined.
I would place these more in the reference speaker category as they are good for beginners who are starting out on their studio monitor journey.
They also have some easy to understand trim controls on the back of the speaker so that the sound can be easily tweaked and an 'Acoustic Space' switch which allows you to cut volume levels depending on your speaker positioning – making them easy to adjust to any room.
Along with this, there are multiple TRS and RCA inputs as well as a 3.5mm output to allow for easy headphone monitoring. Altogether a well-thought-out product.
Pros
Easy to tweak the sound
Acoustic switch
Multiple I/O
Cons
Bass may be a bit weak
Some might find the highs a little harsh
---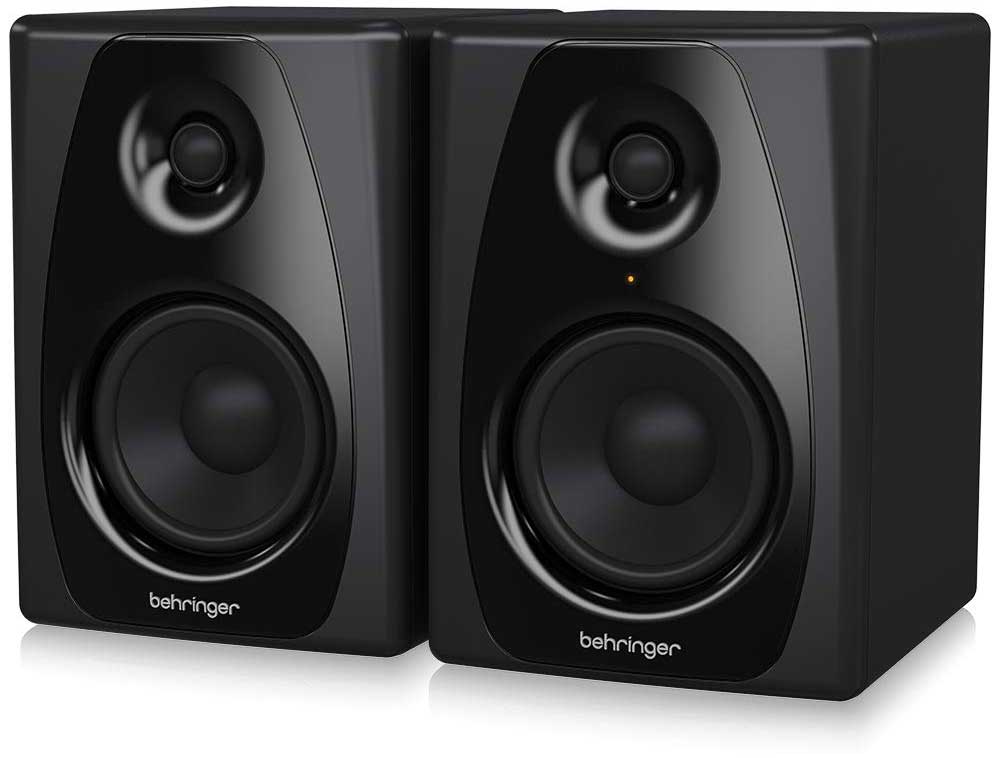 ---
Ideal studio monitors for beginners, the Behringer Studio 50 USB will allow you to gain that professional studio experience without breaking the bank.
To my ears, these speakers lack power in the bottom-end, whilst the mid and high ends tend to overpower. However, if coupled with a subwoofer they could be very impactful as the clarity is still very good across the spectrum.
As suggested in the name they also contain a neat USB-input for direct connection of digital stereo audio sources as well as two analog inputs of XLR and 1/4" TRS connectors that can be combined for multiple source playback.
Pros
Cheap
USB Input
Multiple playback
Cons
Weak bass response
Overpowering mids and highs.
---
---
Like the Behringer's, these Mackie CR4's are ideal if you are just starting out. Mackie's higher-tier range of products are top quality, yet even their budget products are surprisingly decent. However, there is a bit of care to be taken when listening to these.
With a frequency response of 70Hz to 20kHz the CR4's are obviously not the best on the list – the frequency response is not as flat as one would expect from bigger speakers and the low-end is severely lacking.
These are the manufacturer's compensations for the small 4-inch woofers and great looking design. In spite of their inaccuracy, the CR4's sound fidelity is more than acceptable for their small, compact design.
One of the best features is that the power and volume controls are located on the front of the speaker, which is great for ease of use. An added AUX input allows you to plug in another device.
The back of the speaker has both TRS and RCA inputs to allow for multiple sources.
Pros
Great looking design and excellent build
Front power and volume controls
Aux input
Excellent price point
Cons
Not exactly the most accurate of monitors
A tad on the smaller side
Best Studio Monitors Under $500 (for Intermediate Studios)
---
These iconic studio monitors are based on a previous Yamaha version called the NS10's, which were discontinued in 2001. The HS8's became the replacement for the NS10's and mimic their design with the signature white coned woofers.
These speakers were the workhorse of my musical output for the past 10 years and when I downsized my studio and included the HS5's, I was surprised at just how similarly the speakers behaved.
The frequency response of the HS5s stands at 54Hz – 30kHz whilst the HS8s are listed at 38Hz – 30kHz. This means that the HS8 has a better low-frequency response – which is proven both by theory and by the ear test when I listened to them. This is something you would expect from a speaker that has a bigger 8" cone (the HS5 has a 5" cone – hence the name).
What is true of both the HS8 and HS5 monitors is that they are reliably accurate.  They are also very durable and purchasing them will result in a long, trustworthy relationship between you and your monitors.
The only downside is that the trim and volume controls are on the rear of the cabinet for both models.
Pros
Really affordable price point for the quality you receive
Ideal flat frequency response
Legendary heritage; an aspiring mixing engineer's perfect companion
Cons
Not quite stellar low-frequency response on the HS5 model
Volume and trim controls on the rear
---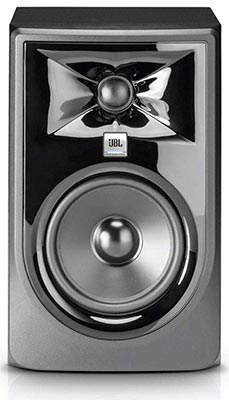 ---
So, having listened to these badboys in the store listening room, I was really impressed by the punch they gave out.
Now it may have just been me, the environment I was listening in or the demo pair setup being incorrectly balanced, but there was a slight hiss I experienced when listening to them.
This is not uncommon amongst stereo monitors and often can be something you become accustomed to as time goes by – it doesn't really hinder your mixing ability unless it becomes overpowering.
In this instance, it didn't affect my monitoring experience and I felt that they had a great, broad detailed stereo image.
JBL have been leaders in this field for a long time and have a patented Image Control Waveguide technology built into the speakers that allows for an accurate and flat response with a bit of low-end kick.
These 5-inch woofer monitors are a little taller than most, which allows for the bass boost, and are guaranteed to be durable having undergone an unheard-of 100 hours of testing without failure before reaching store shelves.
Pros
Nice low-end response
Hi-tech image control
Durable
Cons
Potentially difficult to balance
---
---
If you've ever watched a video from a music producer on YouTube, you'll more than likely see a set of speakers with yellow cones in the background.
Yup, these are the KRK Rokit range and they are hugely popular amongst music producers — especially those specializing in electronic, hip-hop and pop.
Nevertheless, the KRK Rokit range is versatile and is suitable for all genres of music-making.
For those starting out and really wanting to make leaps and bounds in their mixing ability I would definitely recommend the Rokit 5 G4's as a starting point.
KRK's normally have a reputation for being boomy and bass-heavy however, when I listened to these they were incredibly flat and up there with the Yamaha HS5's in terms of frequency response.
They contain exceptional low-end extension (high-precision bass ports in these speakers) and superb accuracy, boasting a range of 42Hz – 40kHz whilst not losing focus on well-defined mids.
Pros
Great flat frequency response
Great value for money
Comes in two different designs (black and white)
Cons
Rear mounted volume and trim controls
---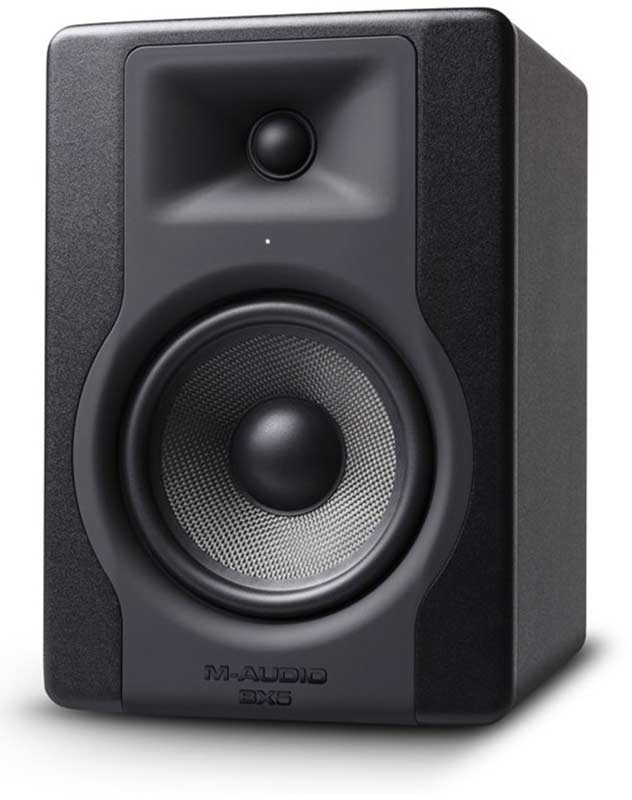 ---
When I picked these up to move them at my local audio store the M-Audio BX5 D3's felt a lot heavier and solid than most 5-inch monitors. Needless to say, the build quality on these speakers is great and they can go toe-to-toe with any other brand out there.
The stereo image is fantastically broad and noticeable when compared to other 5-inch speakers on this list. This element is very impressive for a nearfield monitor.
With a frequency range of 52Hz to 35kHz, these monitors provide clarity across the spectrum. They are small but powerful, 100W of power to be exact which could annoy the neighbours if you crank up the volume.
However, the acoustic space control on the rear of the speakers really takes care of any booming bass, and the dual 1/4″ TRS and XLR outputs allow you to have different sources to connect with.
---
Pros
Great build quality
Small and powerful
Dual connections and acoustic space control
Cons
Rear trim controls
Might annoy the neighbours
Best Studio Monitors Under $1000 (for the Serious Home Studios)
---
These monitors are a great mid to high-end buy for the more advanced audio engineers out there. If you've already had a set of stereo monitors, then these are a pair to aspire to.
I found these have exceptional transient response, which is a definitive feature of all the Adam Audio AV series monitors, which are powered by the X-ART tweeter design.
While Adam Audio is a relatively new company by studio monitor standards (established in 1999) the precision German engineering that their models boast has built their reputation as a reliable and premium manufacturer.
The A7V boasts a frequency response with a high end of 45kHz and a low end of 40Hz. A beautifully designed sleek black cabinet means these speakers look good in any setup.
They also have front panel controls as well as front bass ports. These are important as they allow you to better interpret bass frequencies when the speakers are placed closer to walls.
Pros
Great transient response
High-end sounds crisp and clean
Front bass ports and front panel controls
Cons
A little more expensive than other monitors on this list
May take a while to get used to if you have listened to other monitors
---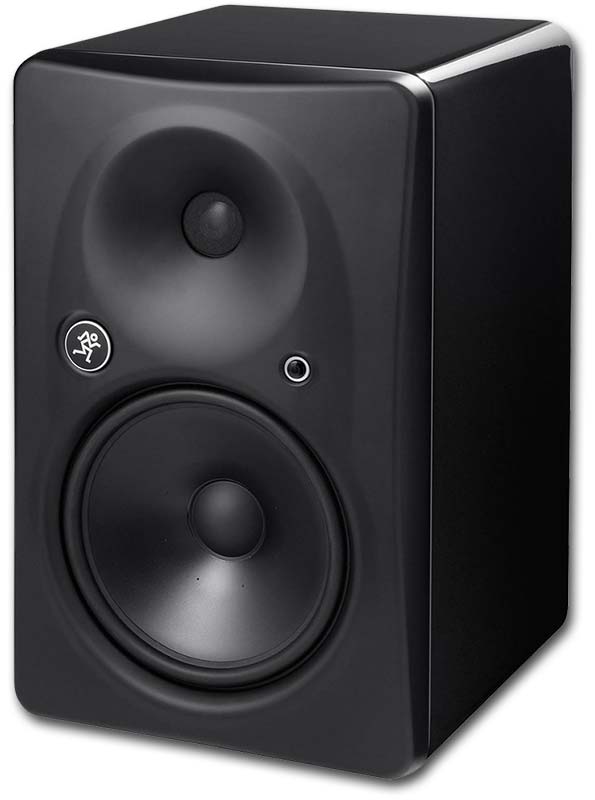 ---
These monitors are truly outstanding for their price point. Whilst being on the higher-end of the price scale amongst this list, they are certainly worth it. There are two main factors that really make the HR824mk2's stand out:
1) Instead of a bass port (like the KRK's), these have a passive radiator installed in the rear of the monitor. This allows for accuracy in the lower frequencies.
This is what's known as a sealed monitor and not a ported monitor. Ported monitors are designed to accentuate the low-end, which can bring about inaccuracy when focusing on bass.
2) The tweeter is surrounded by a wide-dispersal horn. This spreads the high frequencies out further around the stereo image, making the center image feel deeper and more accurate.
Besides that, the Mackie boasts a zero-edge baffle that minimizes sound diffraction and internal damping that eliminates midrange artifacts – really solidifying the fact that these are truly high-end, accurate monitors.
Pros
Highly accurate
Passive radiator for accurate low-end frequencies
Wide-dispersal of high-end frequencies
Cons
A little more expensive
Some people experience longevity issues 4-5 years down the line
---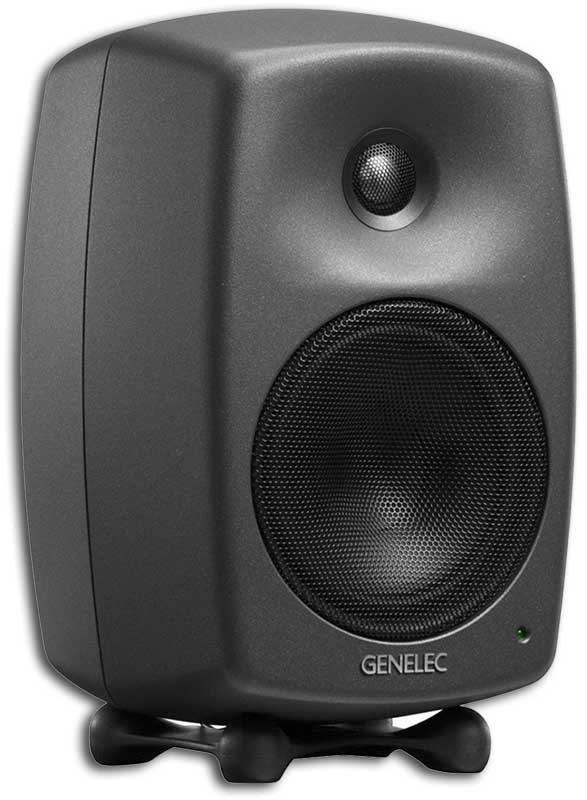 ---
This company has been creating such fantastic monitors for such a long time that anything with the Genelec name on it tends to be a life-long purchase. This is no different with the 8030c's.
They are the most solid 5-inch woofer monitors on this list thanks to their die-cast aliminium enclosure.  They make up part of the 8000 series from Genelec that are so synonymous with durable, reliable, high-end studios all over the world.
These are such clean sounding monitors that allow you to not only mix music, but take on dialogue or sound design jobs too.
They do take a little getting used to as the transparency is that clean, but thanks to trim controls on the back of the cabinet you can adjust the low-end if necessary.
The only downside is that there are only XLR inputs on the back of the monitor, but it is nice that this is placed facing upwards so that your cables are out of the way of any trim control usage.
They also come with a beautiful futuristic isopod stand that increases separation from where they are placed.
---
Pros
Clean sounding and incredibly accurate
Durable and reliable
Solid enclosure
What Are Studio Monitors?
Studio monitors are in essence a set of speakers designed to playback the music you create. However, they aren't just any set of speakers.
They are highly accurate speakers designed to analyze the best (and worst!) parts of your sound. Technically they are different from other sets of speakers and here's why.
---
Active vs Passive Monitors
Studio monitors are commonly defined as either active or powered monitors. Active means that they have a power amplifier built into the speaker cabinet (the body of the speaker itself).
The alternative is passive speakers, which require a separate power amplifier to work – much like home stereo or hi-fi speakers.
Active speakers allow for higher accuracy in sound because each of the speaker components has its own individually powered amplifier.
The woofer (the big cone at the bottom of the speaker), the tweeter (the smaller cone at the top of the speaker) and the mid-range speaker (not that common, but it is available on some speakers) all have their own powered amps.
It allows for increased separation in frequencies and a greater dynamic response – the differences between pianissimo and fortissimo can really jump out at you with the right set of monitors.
Passive monitors, on the other hand, require a separate powered amplifier, but they have their own advantages too.
Because of this requirement, they allow you some flexibility in customizing the components and set up of your multi-speaker array. Additionally, they are usually cheaper.
---
High Quality Engineering
Due to the intention of monitors to give the listener the truest of sounds, they require intricate engineering.
The modern monitor is made up of three major parts – we've already mentioned one of them: the drivers (woofers and tweeters). The other two are the cabinet and the electronic circuitry.
The final part for the active monitor is the separate powered amplifiers for the drivers. This exhaustive and comprehensive engineering highlights one of the main differences between studio monitors and home stereo speakers – price.
The detail and refined quality of monitors' components naturally coincide with a steep incline in price relative to your average hi-fi speaker. That being said, if you have a limited budget you can still find a pair that will do the job for you.
---
Drivers
As we mentioned briefly before, there are two types of main drivers for the studio monitors: woofers and tweeters. This is known as a two-way monitor setup.
The less common three-way monitor setup has an additional midrange driver.
You can also add a subwoofer, which is housed as a separate speaker, which would handle the very low frequencies. It is not entirely necessary to have one, unless you are producing bass-heavy music such as hip-hop or electronic dance.
Woofers, midrange drivers and subwoofers are all usually constructed in a conical shape with a dust cap at the center and a tough, but flexible surrounding that allows the cone and voice coil to move in and out when sound waves are pushed through the speaker.
---
Cabinets
The cabinet is the housing for all the internal parts of the monitor but is just as important as the inner workings.
The material of the cabinet can affect the performance of the drivers, and engineers ensure that the shape and composition of it is as non-resonant as possible.
For this reason, monitor cabinets are built from sturdy materials such as metal, or dense plastics with internal bracing and joints. They are also made from wood composites to eliminate unwanted resonance.
Why and When You Might Need Them?
Flat Signal
Unlike home stereo speakers which often contain built-in tweaks to boost the bass response or a similar equalizer (EQ) effect, studio monitors aim to produce audio signals that are flat across the frequency spectrum.
This means that your bass, mids and highs are consistent and the result is the same no matter the volume level – studio monitors don't emphasize one group of frequencies over another.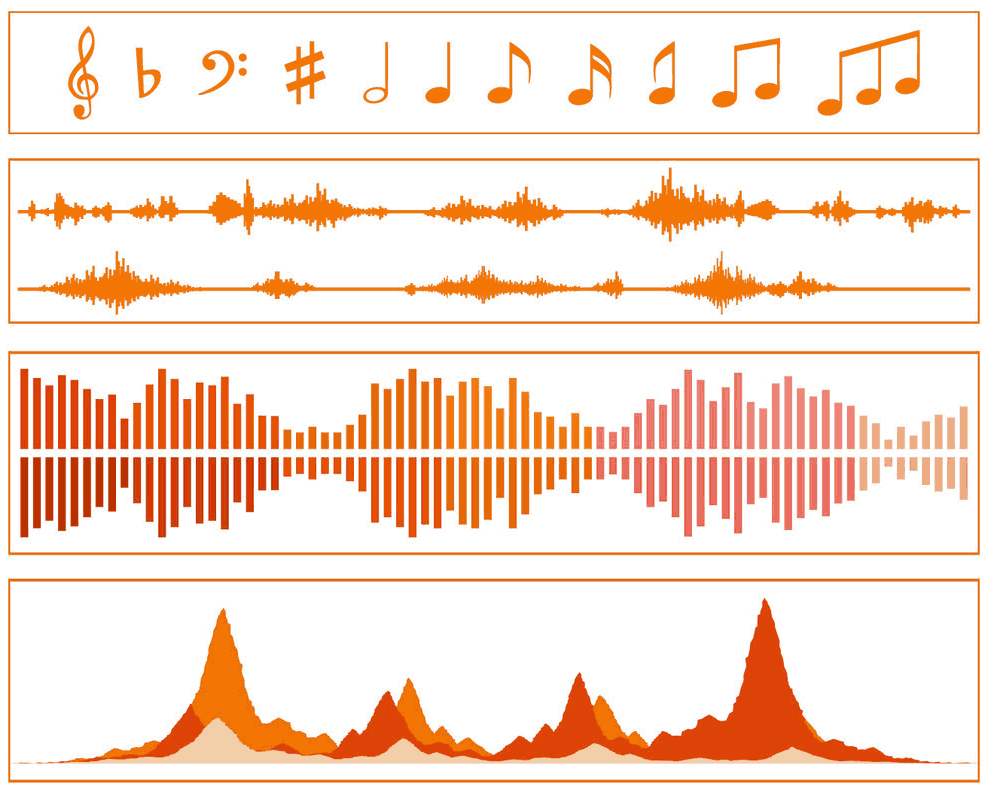 However, not all 'flat response' monitors prevent the sound from being colored. Unfortunately, all speakers color the sound to varying degrees – if they didn't, there would be no need for different brands!
Consider a set of speakers that understates a particular bass frequency by, say, 2db. If an engineer is mixing in this range, they will compensate for this 'dip' in the frequency range by boosting this frequency. On this set of speakers, this will sound correct.
If this were then played on a more 'neutral' set of speakers, then that frequency would be 2db louder in the bass frequencies than it needed to be. Therefore, we can see how each set of monitors may color the audio in a different way.
---
Improve Your Mix
Being able to have clarity of sound is a real privilege in a home studio setup.
Whether you are playing for your own pleasure or creating tracks intended for commercial use, the ability to dial down to the itty-bitty-gritty details of any audio you create is so vital.
Studio monitors remove a lot of guesswork and should improve everything you do, whether that's mixing or playing your keyboard through them.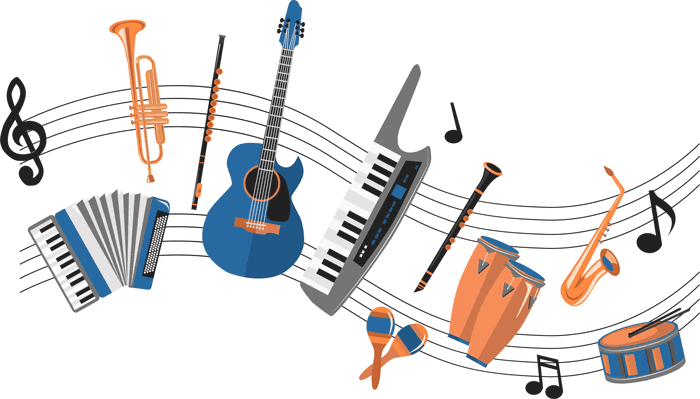 We all know that certain digital pianos are able to create great clarity of sound nowadays, and although some people may think that they don't live up to the same quality as acoustic pianos, their practical use in a home recording studio is unmatched when you want to create great sounding piano music.
Using studio monitors will allow you to really enjoy the dynamic range and clarity that some digital pianos (and other musical instruments) are capable of.
---

Loading ...
---
You might also like:
Build a Home Recording Studio With Me: Step-by-Step Guide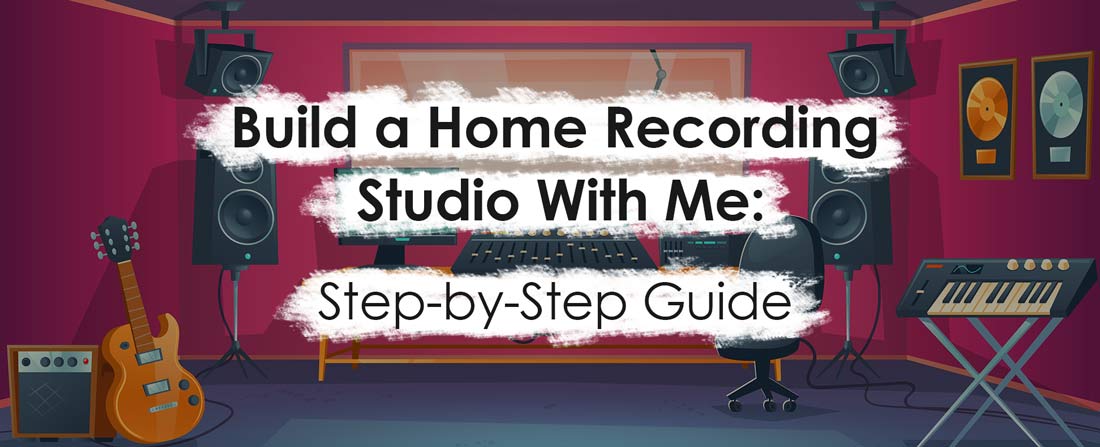 Selecting the Best Audio Interface for Your Home Studio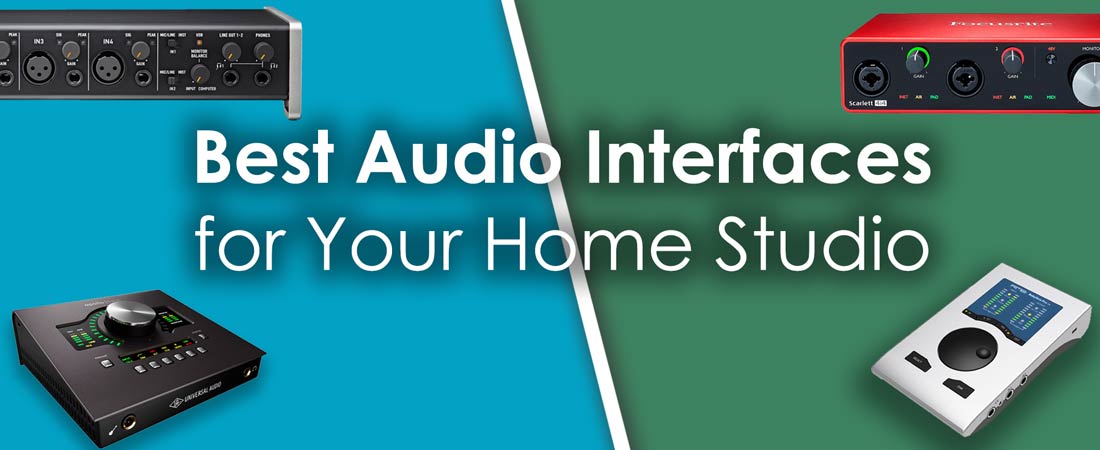 What's the Best Microphone for Vocals | Music | Streaming | Podcasting?
Best Studio Headphones: Everything You Need to Know