Here on Piano Dreamers, I've taken an in-depth look into several of the best online piano courses out there. While these online methods are a fraction of the price of traditional in-person lessons, they still require a financial commitment that may put off first-time pianists on a budget.
That's why I've put together this list of free piano resources that will send beginner pianists off on their piano journey without making them dig into their pockets.
When compared to paid methods, whether online or in-person, free lessons do have their drawbacks. These include less structure, lack of teacher support, and fewer available options.
Nonetheless, whether you're looking for a main learning method or something to supplement the weaker areas of your current piano course, these free piano resources are worth looking into. Here we go!
Youtube Channels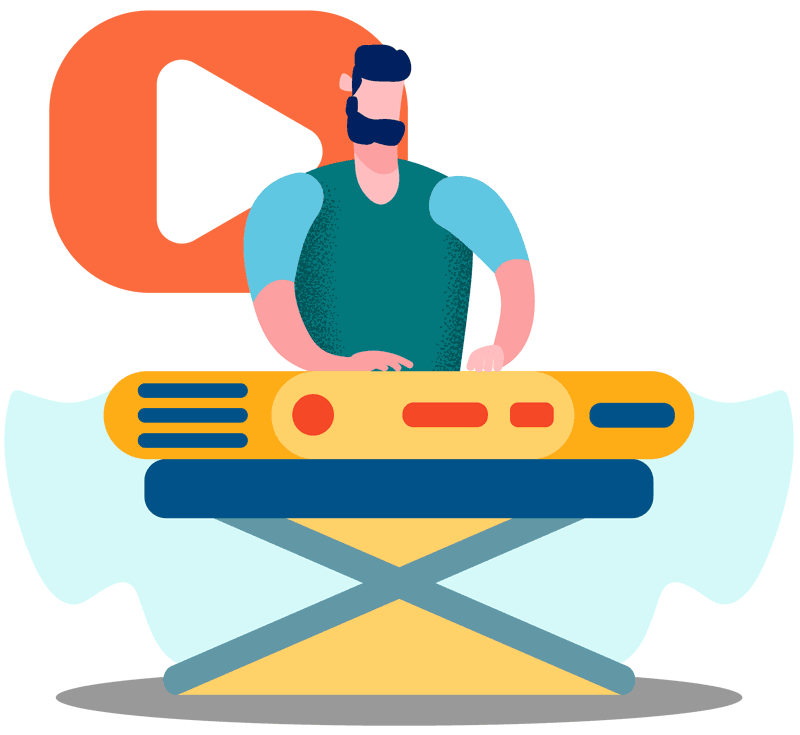 YouTube is a great place to start for free piano lessons, but make sure that you don't fall into the trap of learning how to play songs through imitation without actually developing any real musical skills or knowledge.
Channels like the two below deliver solid piano know-how in short video lessons.
---
Creative Piano Academy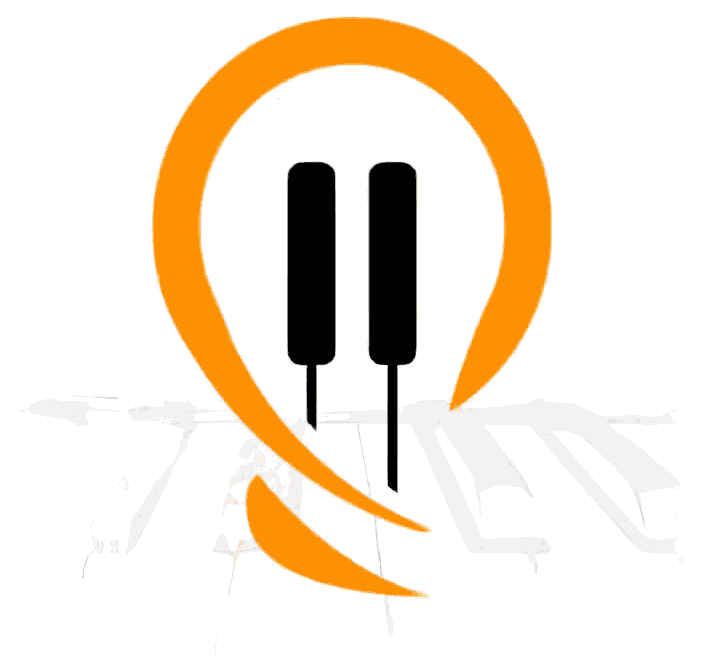 This channel by Josef Sykora has over 100 video lessons, starting with content for beginners and moving into intermediate techniques as well. The videos are organized into playlists with names like "New Here? Check These Out First" and "Left Hand Piano – Videos to Improve Your Left Hand".
The video lessons have a high production value, with overhead keyboard views, displayed staff, and highlighted keys just like in many paid online methods. Josef has a clear, enjoyable way of teaching, and the comments are overwhelmingly positive.
The lesson topics are many and varied, including pedaling, rhythm exercises, adding emotion, finger exercises, and scales. However, the overall focus is on chords and improvisation with the intent of playing popular music.
Josef teaches tips and tricks for chording, creating melodic patterns, harmonizing, and more. Unlike other chord-focused courses I've seen where it's assumed that you'll want to accompany yourself while singing the melody, all the song examples are piano-only.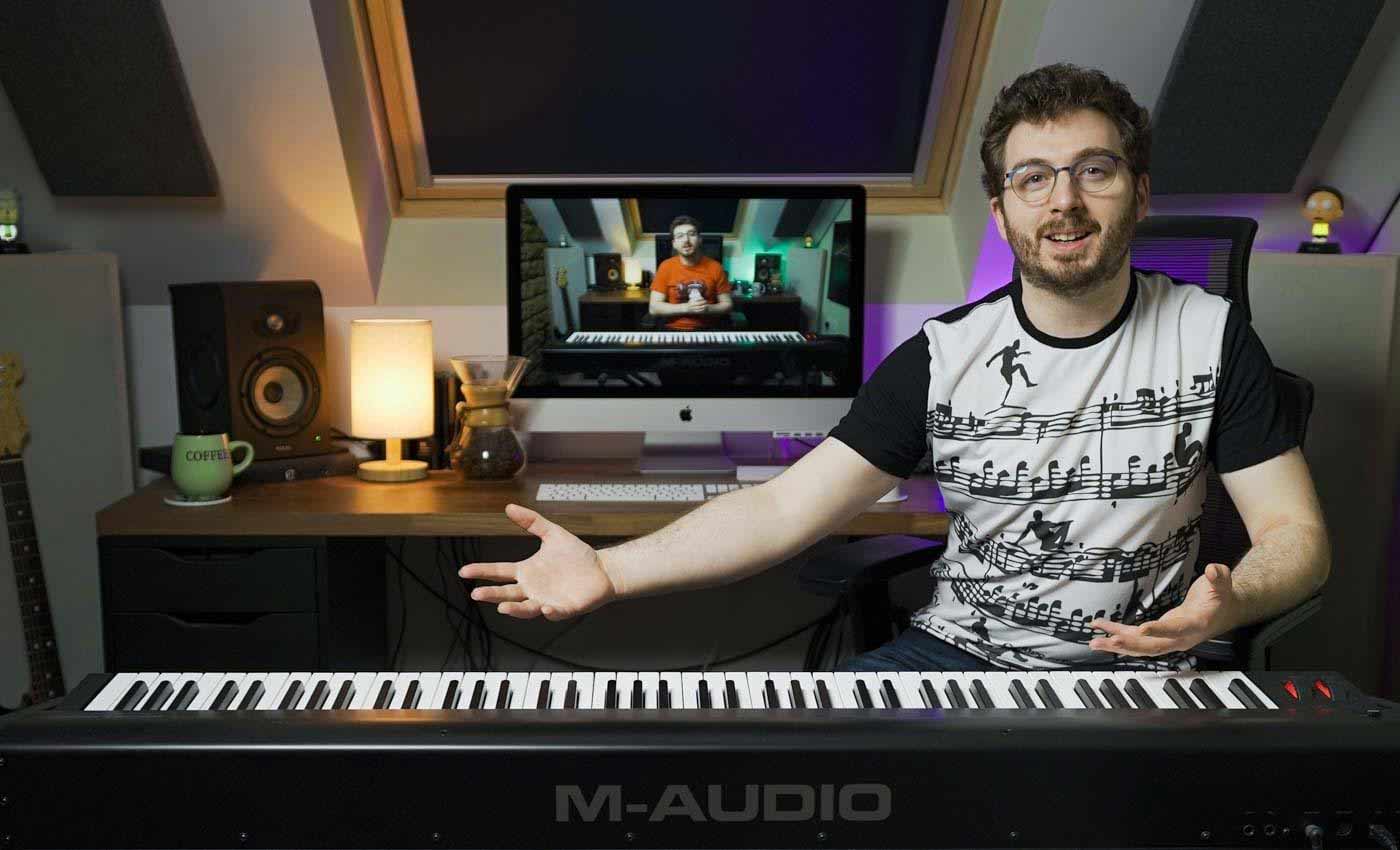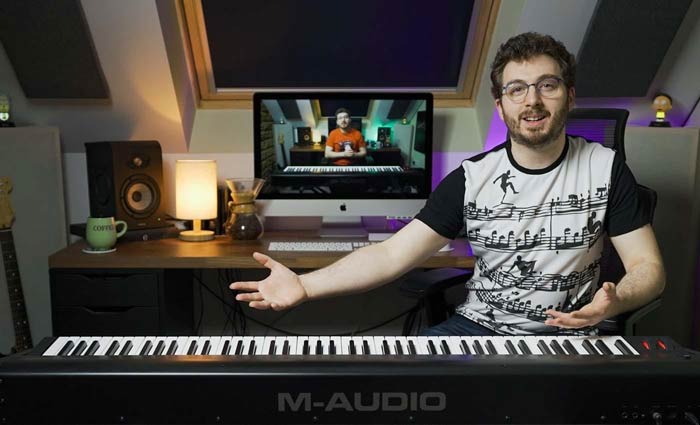 In addition to the video lessons, Josef has created free guide sheets to go along with some of the lessons, such as a rhythm exercise sheet and a beginner finger exercise sheet. Creative Piano Academy also offers paid courses with more structured lessons and "practice routes".
This channel's target audience appears to be adults and teenagers interested in playing popular music.
What's done right: Wide variety of interesting lessons, clear instruction, and examples that are a joy to listen to and play. The lessons are designed to get students playing right away.
What's missing: While notes are always shown on the staff during the lessons, reading music is not a focus of Creative Piano Academy, nor is theory. Also, though playlists offer some structure, there is no clear lesson or level progression.
---
Piano Lessons on the Web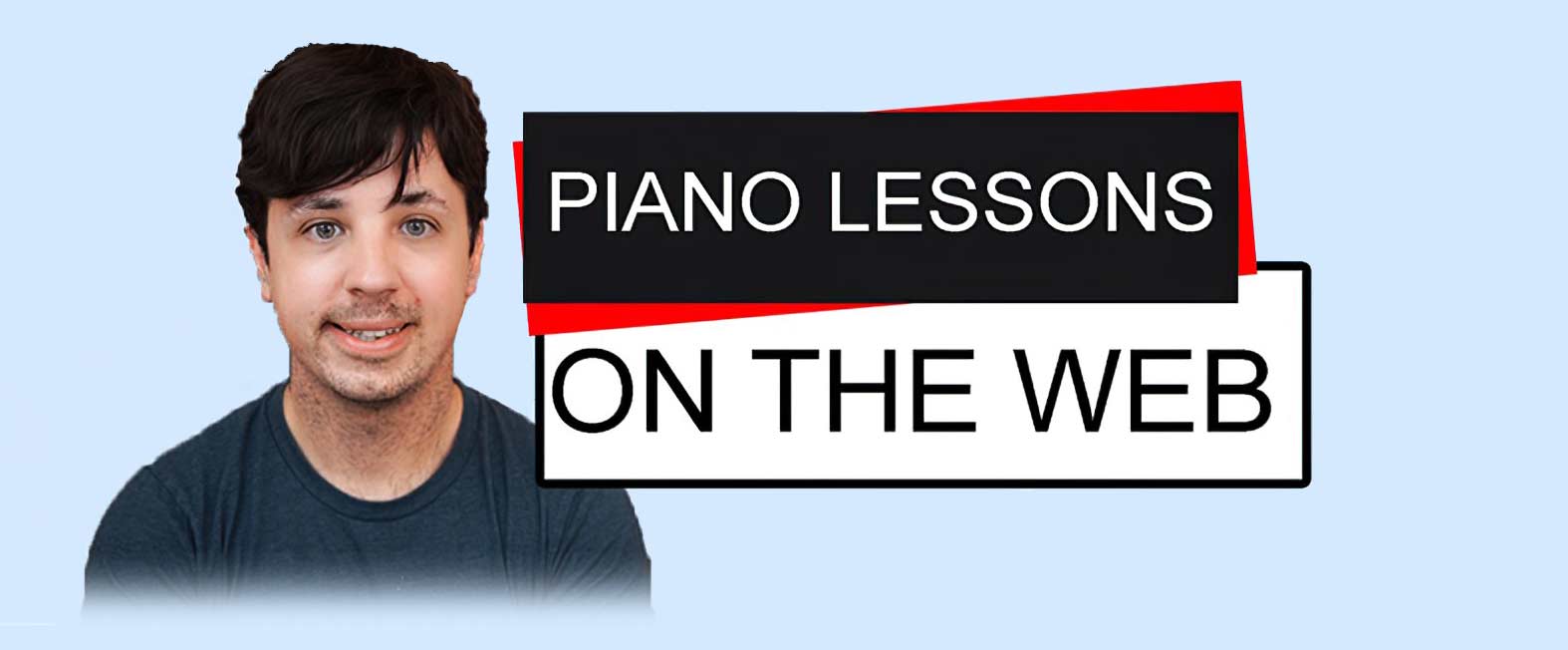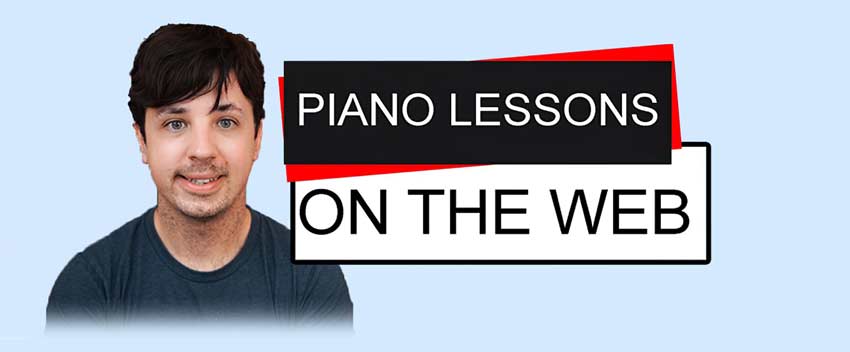 Piano Lessons on the Web is a YouTube channel dedicated to teaching beginner pianists useful strategies and exercises for learning how to play the piano, as well as pieces and music theory.
The lessons are taught by Tim, who does a good job of explaining concepts in an easy-to-follow manner.
This channel is comprehensive, with hundreds of videos covering topics from posture, rhythms, and finger dexterity to troubleshooting, pop chords, and ear training.
The earliest beginner lessons are arranged into playlists in order to help students progress logically, and Tim goes the second step of dividing the playlists into three levels. However, after this stage, the lessons have not been organized into any sort of order other than the order in which they were posted.
Unlike Creative Piano Academy, the lessons focus heavily on reading music, theory, and technique. They don't get you playing within the first few videos, but they do make sure that you develop a solid foundation in theory and will be able to learn pieces from sheet music.
This is perhaps why Piano Lessons on the Web has fewer lessons that teach a specific song — it's expected that you'll be playing pieces from external sheet music.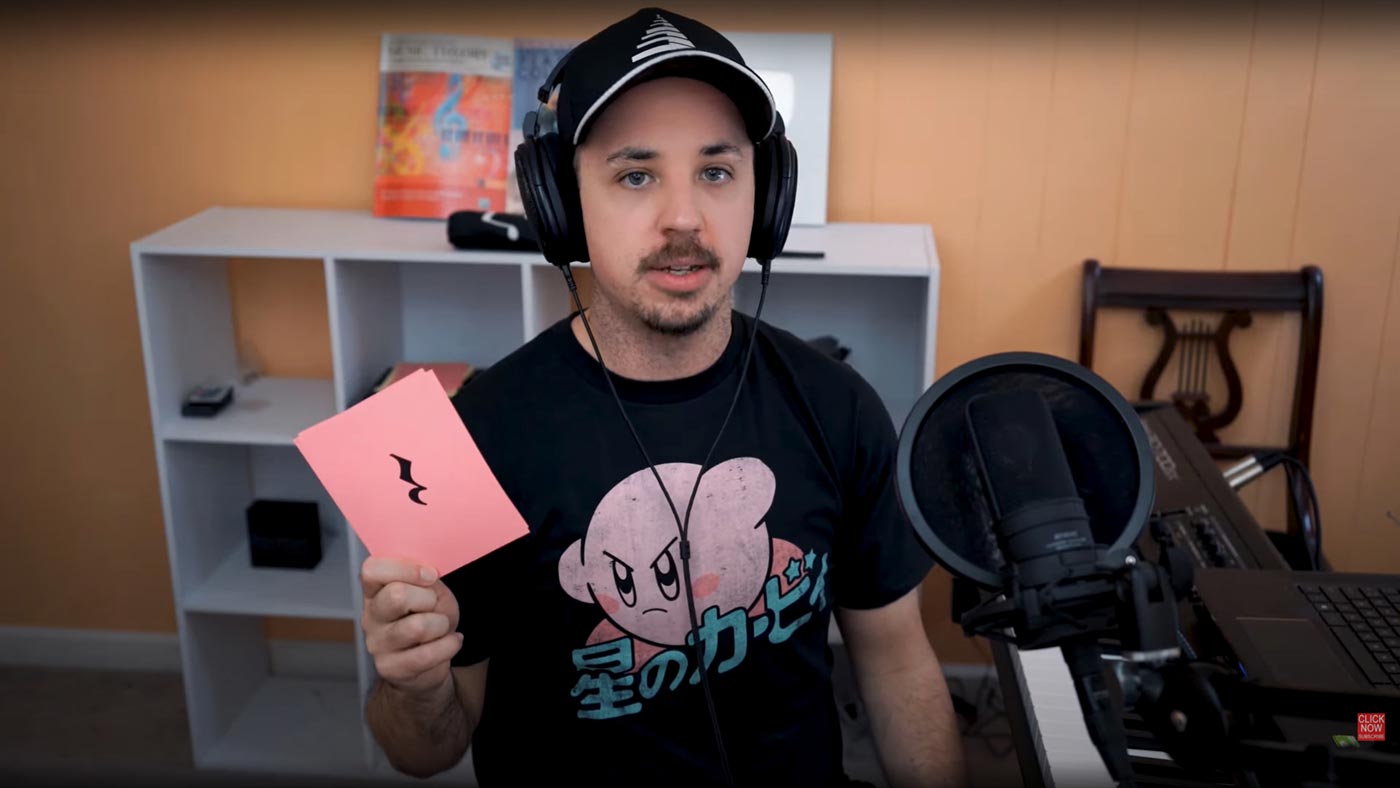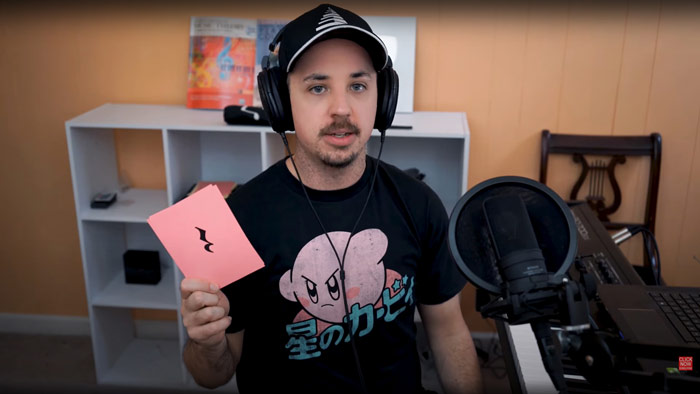 If you're a fan of classical music or have the goal of learning how to read music, this channel is a good place for you to start. It is best suited to adults and teenagers.
What's done right: The lessons are detailed and strong on theory, reading music, and technique.
What's missing: There are not many lessons on chords or improvisation, and you'll need to look for additional sheet music.
Piano Websites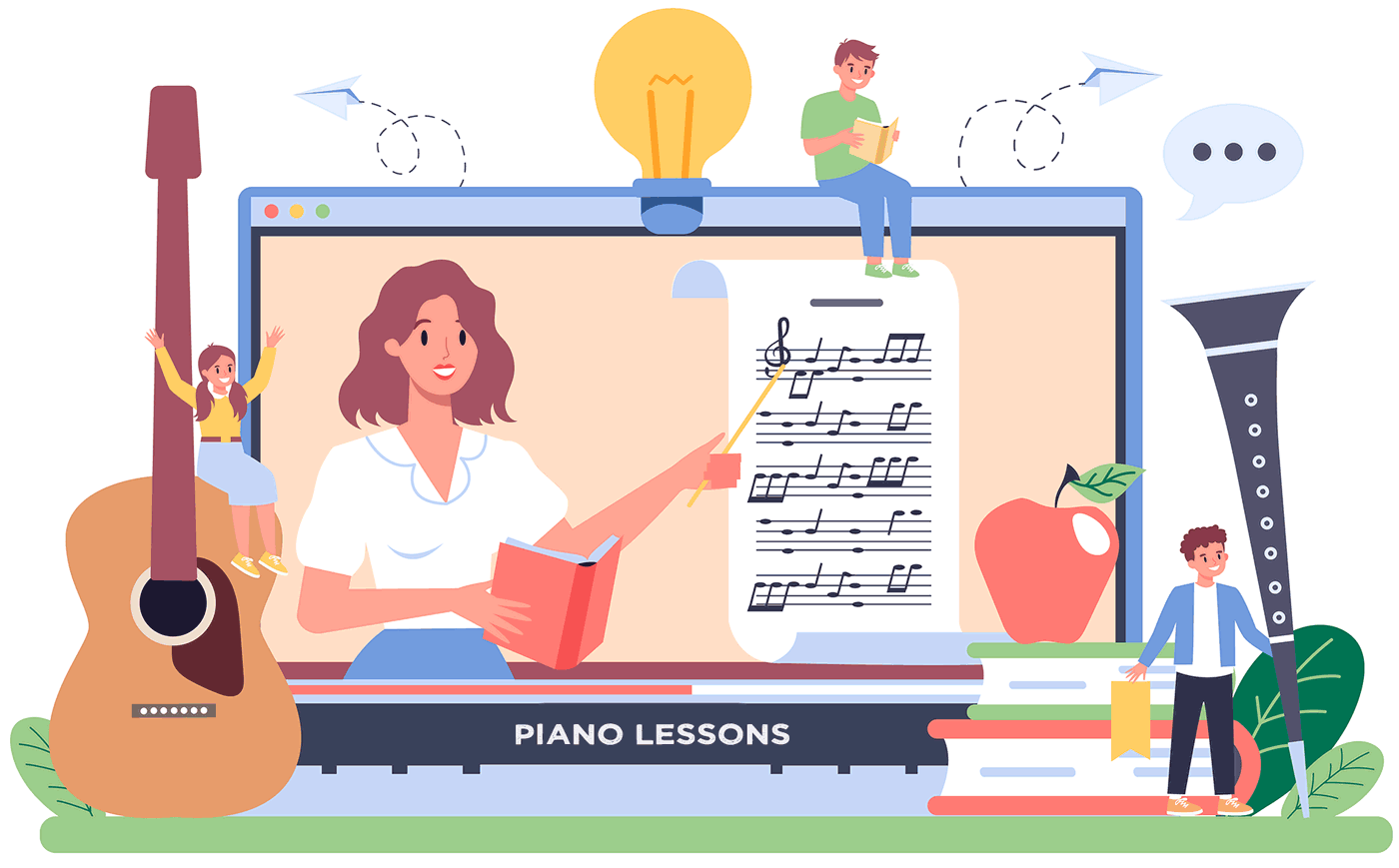 For those who prefer reading their lessons to watching them, these websites present a solid option. Web pages also lend themselves better to a structured lesson plan than YouTube channels, so there is no guesswork in what to practice next.
---
PianoNanny
This award-winning website has been offering free online piano lessons since 1994. It has starter, intermediate, and advanced studies, with 9-13 lessons each.
The lessons are text-based, with images and audio files to demonstrate the concepts on the piano. The starter and intermediate sections deal almost entirely with theory, reading music, and technique rather than teaching pieces, but students should be able to apply concepts learned in the lessons to external music.
The advanced studies veer away from reading sheet music into jazz and improvisation. Students learn about chord progressions, improv patterns, the blues scale, and other jazzy concepts.
This makes PianoNanny a well-rounded course suited both to those that wish to learn how to read music and those interested in improvisation and chording.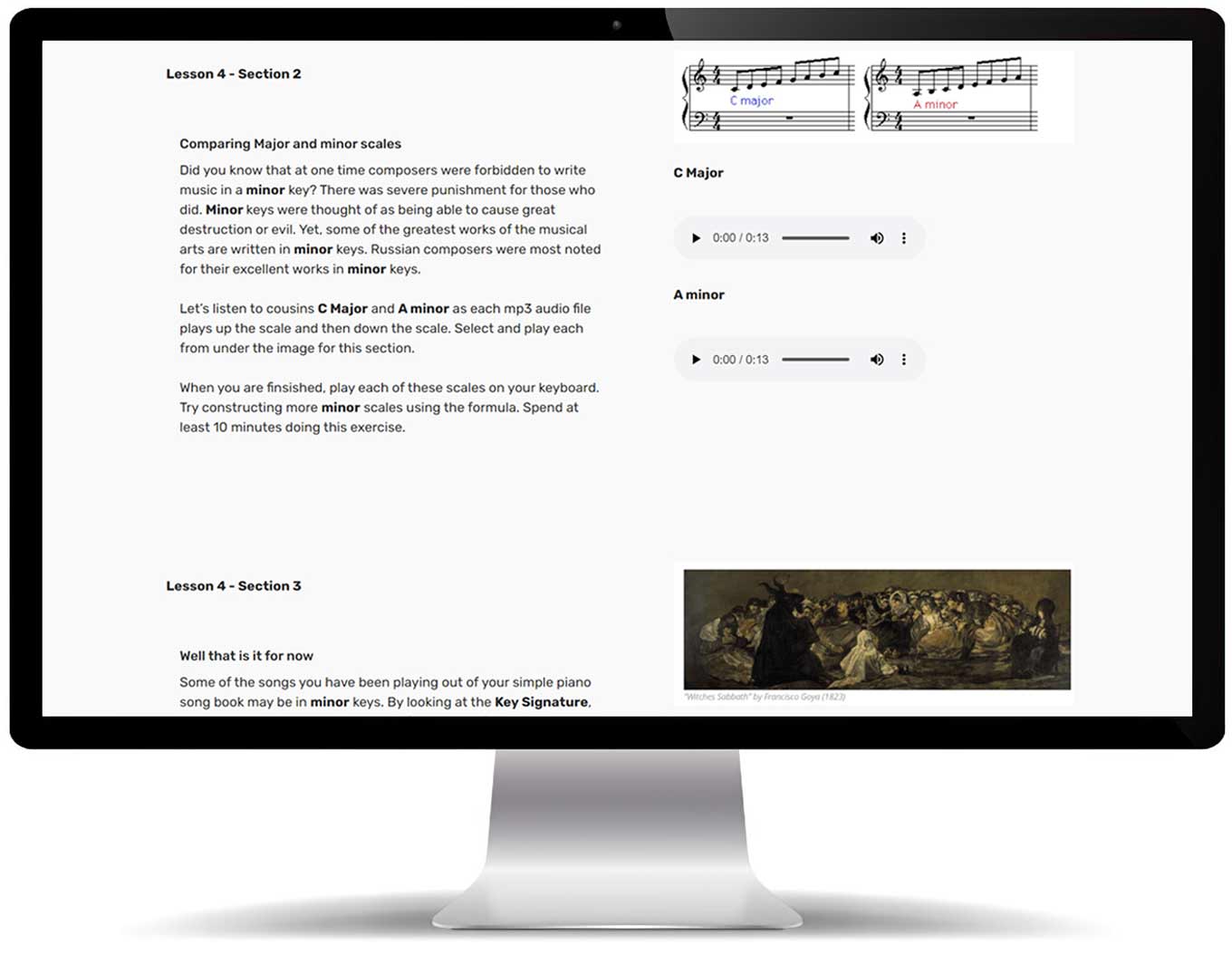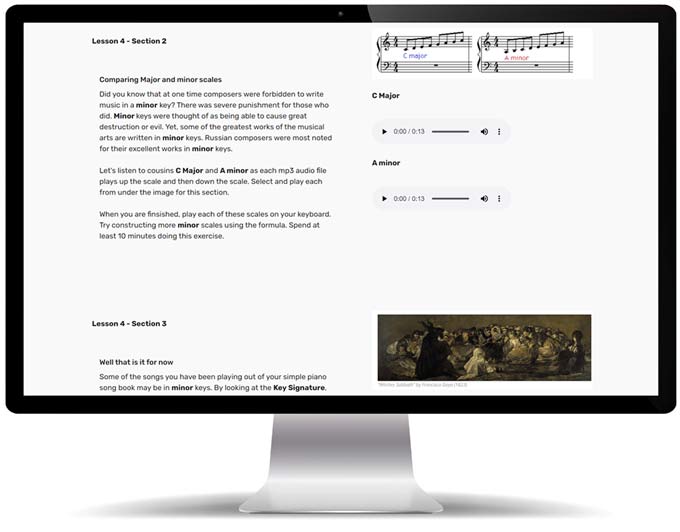 PianoNanny is best for adult and teenage learners, as the format is heavy on information and light on more fun features like songs and visuals.
What's done right: PianoNanny digs in deep on theory and makes sure that students get a good education on reading music as well as improvisation.
What's missing: Students don't actually touch the piano until nearly the end of the beginner section, and will definitely need to source pieces elsewhere.
---
Zebra Keys
Zebra Keys is an old-school site that provides 50 beginner piano lessons free of charge. The lessons are divided into four levels: preparation, beginner, intermediate, and advanced. Each level is further divided into lessons on songs, chords, music theory, improvisation, and technique.
*Make sure Flash is enabled in your browser to be able to see all the illustrations.
This lesson plan starts out with the piano basics but doesn't take long to start putting them into practice with simple songs. By the end of the advanced section, students will know how to play the blues scale and advanced chords. More lessons on concepts like modulation and transposition are coming soon, according to the website.
Two additional Zebra Keys features are a sheet music library with 35 beginner and advanced pieces in the public domain, and ear training and note-naming exercises.
Zebra Keys also has a YouTube channel with video lessons that correspond to the lessons on the website, as well as many song and scale tutorials.
One misgiving I have about this program is that it seems to provide a surface-level understanding of concepts. For example, it teaches how to play certain advanced chords, but not in which scenarios they would be used. For this reason, I see Zebra Keys as a once-over-lightly piano resource.
Zebra Keys recommends their program for learners ages 13 and up, though also say that a parent could use the lessons as an aid to teach their children how to play the piano. Students who are interested in a quick intro to reading music, chording, and improvisation are best for this course.
What's done right: The lessons are well-rounded and logically structured, and it's nice to have a free source for sheet music.
What's missing: The lessons are not particularly in-depth, especially those on music notation, and the website could be sleeker and more user-friendly.
Free Piano Apps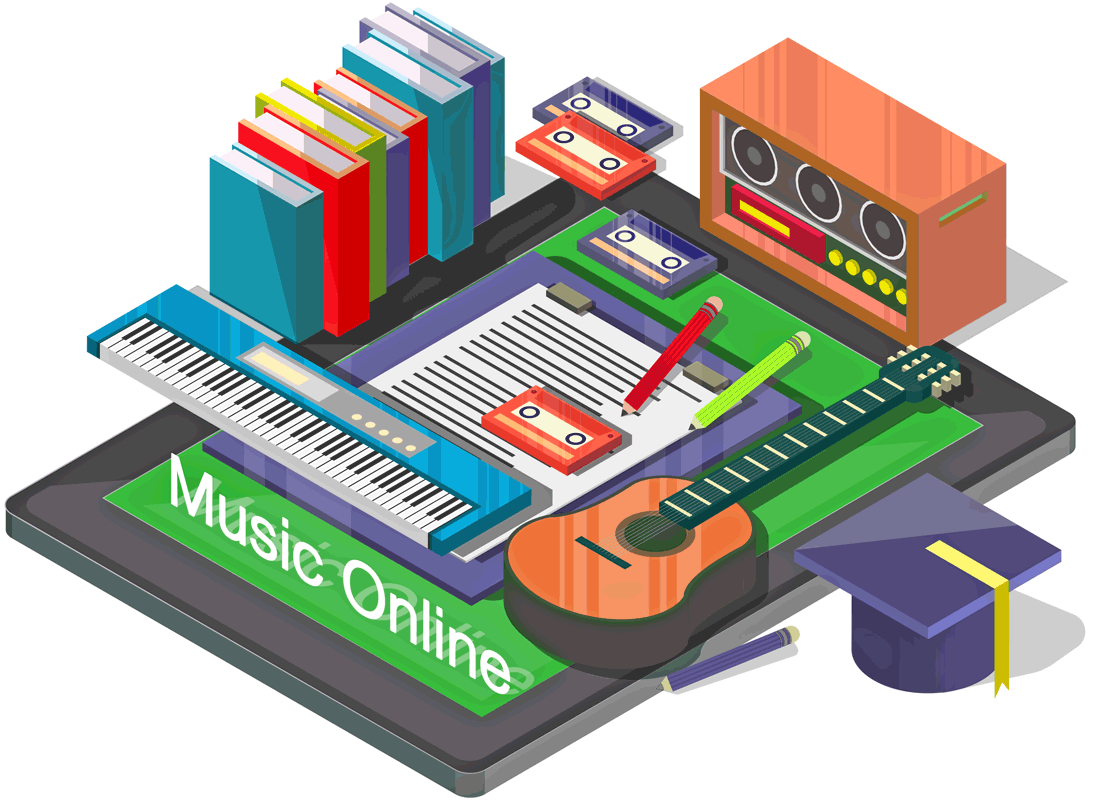 There are plenty of free piano apps for both iOS and Android, but most of them make use of an on-screen piano, and teach little, if anything, in the way of theory and practical piano skills. Apps such as these are best thought of as games — they're fun but don't actually translate to real-life musical knowledge.
Another common type of free piano apps are those associated with programs like Flowkey, Simply Piano, and Skoove, which are free at first but require payment to access most content.
I was not able to find a free app that could be used as a main piano course, but that's not to say that there are no piano apps that are both free and useful.
Below are some great piano apps that cover just one or two aspects of learning to play the piano. These apps are fantastic supplements to other learning methods, whether those be in-person lessons, paid online courses, or free online lessons.
---
Music Tutor
Music Tutor is sight reading gamified, helping you to painlessly develop your speed and accuracy in reading music.
Using either your midi-connected keyboard or the on-screen keyboard, you race against the clock to identify notes on the staff.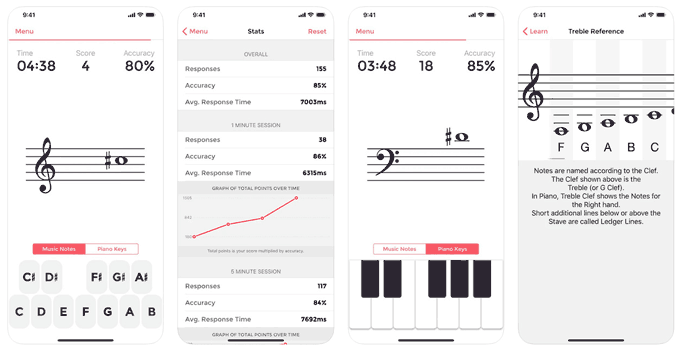 The app keeps track of your times and accuracy so that you can monitor your progress.
Music Tutor is available for iOS and Android.
---
Perfect Ear
This ear-training app is designed to help you develop your aural skills and sense of rhythm.
It includes interval identifying exercises, rhythm clapping and imitation, solfege exercises, and chord and scale identification. The app listens to you via your device's microphone and keeps track of areas that need more practice.
Ear training is an important aspect of developing musicality that is often overlooked by online methods, so it's great to have a supplementary resource that addresses it.
Those interested in improvisation in particular should give this app a try.
Perfect Ear can be downloaded on both iOS and Android devices.
A Budget-Friendly First Step
By now you know that there are some great free piano resources out there for those on a budget.
It will likely take a bit of trial-and-error to figure out which free resource is the one for you, or more likely, which few resources are the magic combo that will cover all your bases.
As always, it's important to figure out what your piano goals are before committing to any one course so that you can be sure that a method is going to take you where you want to go.
You may end up deciding that you need a more structured, all-inclusive piano method to really make progress, whether that means an online course or in-person lessons.
But should you go with an alternate main piano course or not, I recommend taking the time to check out the resources on this list — you can't beat the price!
---
You might also like:
Best Online Piano Lessons: Apps, Courses, Software
Picking the Best Way to Learn Piano Today (The Definitive Guide)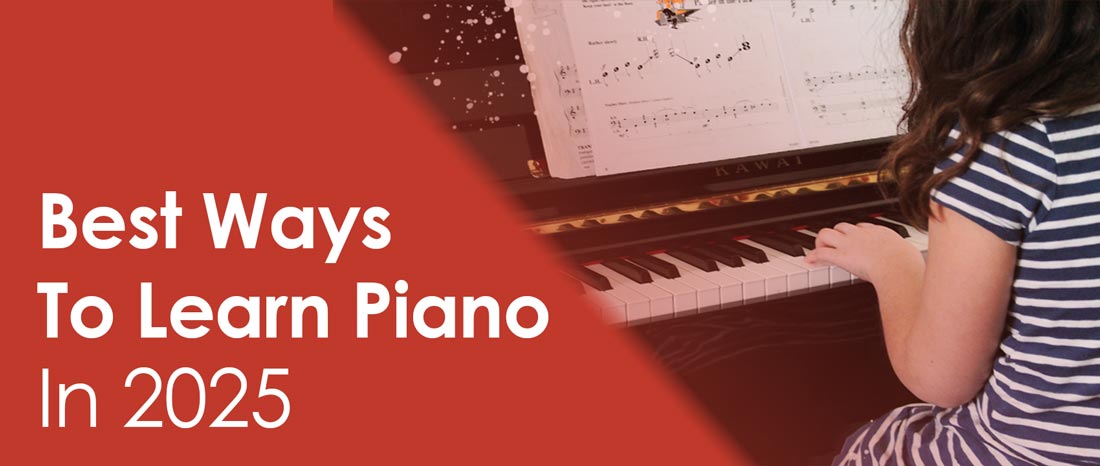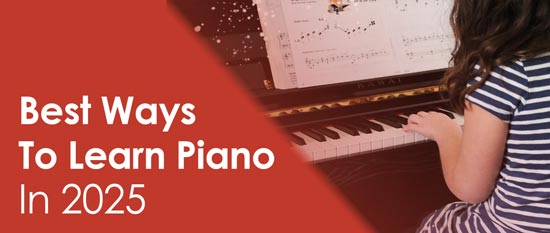 Benefits of Playing Piano (+25 Reasons to Start Learning It NOW)


The Ultimate Guide to Buying a Digital Piano