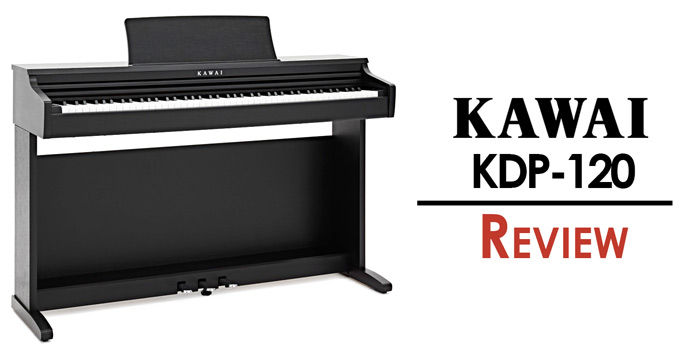 If you've been playing pianos for any length of time, you've definitely heard about Kawai's pedigree as a top-tier piano maker, both in the realm of acoustic and digital pianos alike.
Apart from their expertise, Kawai's consistency is also to be commended, as their instruments are mainstays of our list of recommendations.
Today, we'll be covering the Kawai KDP120, an update of the popular Kawai KDP110. In our review of its predecessor, we praised it for being an excellent value proposition that hit well above its price bracket.
To this day, the 3-year-old KDP110 is still a popular choice among pianists of the beginner to intermediate skill level.
In fact, it came as quite a surprise when the KDP120 even got announced, as 3 years is not a long time in the realm of digital pianos.
Let's find out if the KDP120 manages to do the same.
Kawai KDP120 Specs
88 fully weighted keys with matte black/white keytops
Responsive Hammer Compact II (RHCII) action
Touch Sensitivity (Light, Normal, Heavy, off)
Sound: Harmonic Imaging, SK-EX Concert Grand Samples
192-note polyphony
15 instrument sounds (4 pianos)
5 built-in song books (over 200 songs and exercises)
Modes: Dual, Four Hand (Duo)
Lesson Function (ability to practice each hand's part of the preset songs separately)
1-track MIDI recorder (3 songs)
Sound settings: damper resonance, brilliance, reverb, Virtual Technician (13 parameters)
Metronome, Transpose, Fine-tuning
Speakers: 20W + 20W (12cm x 2)
Connections: USB to Host (type B), Bluetooth 4.1 (MIDI), Headphone jacks (2), Pedal Unit jack
136 x 40.5 x 85.5 cm (53.5" x 16" x 33.7")
37 kg (81.5 lbs)
Release Date: August 2021
Check the availability and current price of the Kawai KDP120 in your region:
Design
Kawai's KDP series is aimed specifically at home-based use. This is evident considering the large cabinet design and furniture-style stand.
If you're looking for a digital piano from Kawai that can be easily transported, I'd recommend looking into Kawai's ES120 instead.
In terms of dimensions, the KDP120 is 53.5″ (W) x 16″ (D) x 33.6″ (H). In terms of weight, it is 81.5 lbs (37 kg).
The KDP120 shares the exact same dimensions as the original KDP110, though it does shave off 2 kg from the original's heft (though this slight reduction doesn't make the KDP120 any more portable).
The smooth wooden surface of the KDP120 gives off the premium, faux-acoustic piano look that makes it a credible furniture piece that can serve as the centerpiece of your living room.
The KDP120 is available in 3 color variations. These include Rosewood, Satin Black and Satin White. The model I tested was the Rosewood variant, but I do find the white variant to be the most striking. There's just something unique about white on a wooden finish that feels exotic.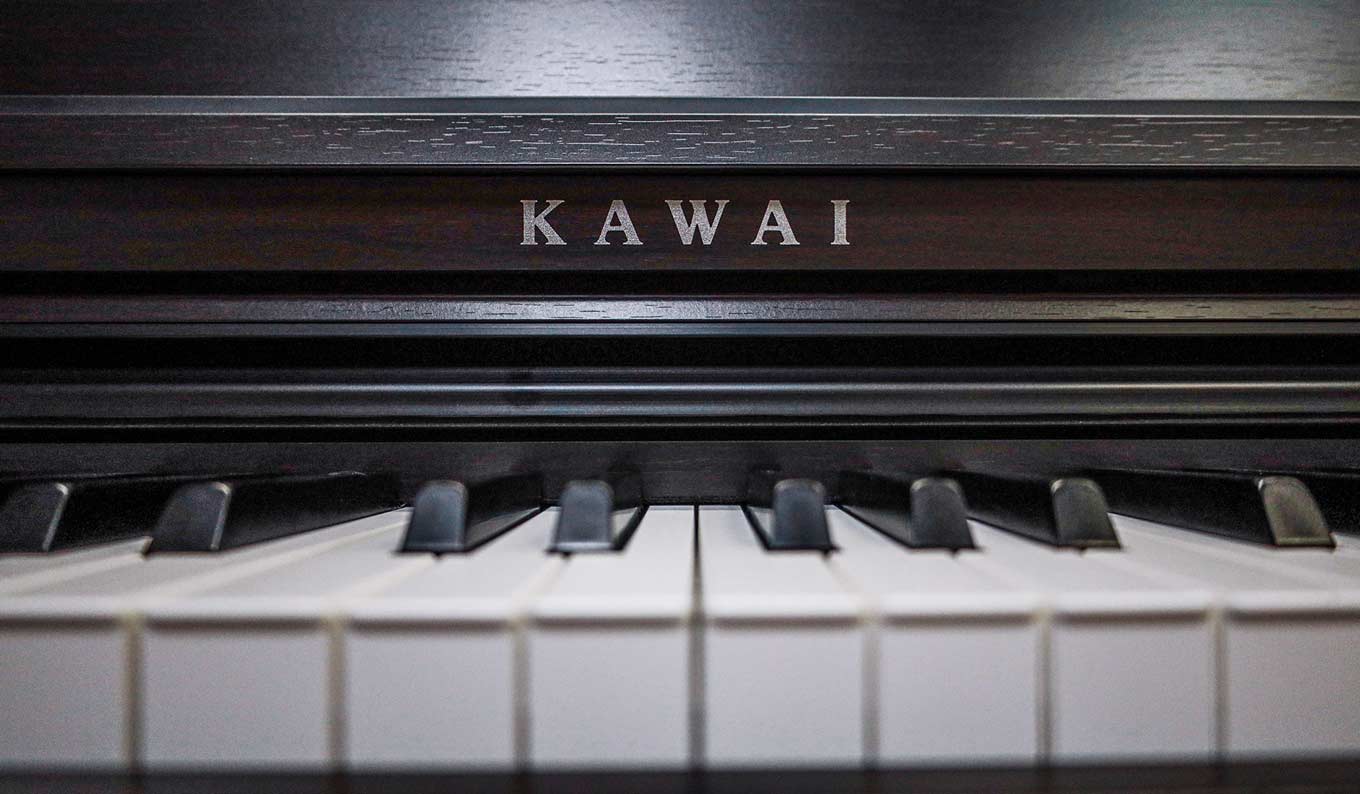 In terms of build quality, the KDP120 is sturdy, though that shouldn't come as a surprise considering the wooden body construction.
The KDP120 also includes a few piano-specific features built right into its chassis. There is a music stand, key cover, and a triple-pedal setup.
I do want to discuss the triple-pedal setup in detail, as it features Kawai's Grand Feel Pedal System. This system makes it so that each of the sustain, soft, and sostenuto pedals follows the differences you'd feel from real acoustic pianos.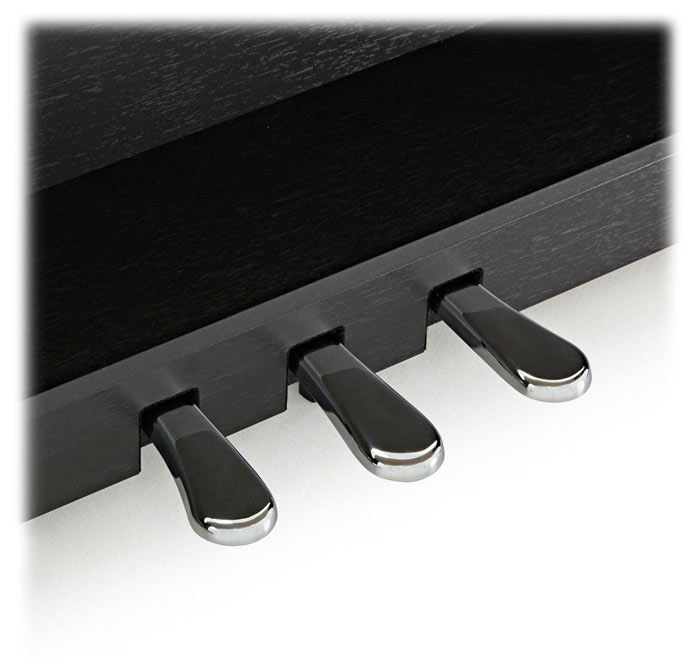 While this is a very minor feature (that most people raised on digital pianos might not even notice!), it's still a cool feature that I'm happy to have, especially considering the KDP120's lower price point. Something I could do without is the overly simplistic user interface.
The KDP120 retains the button/key combination control scheme from its predecessor. This means you'll need to hold down a function button, and press a corresponding key in order to access many of the KDP120's features.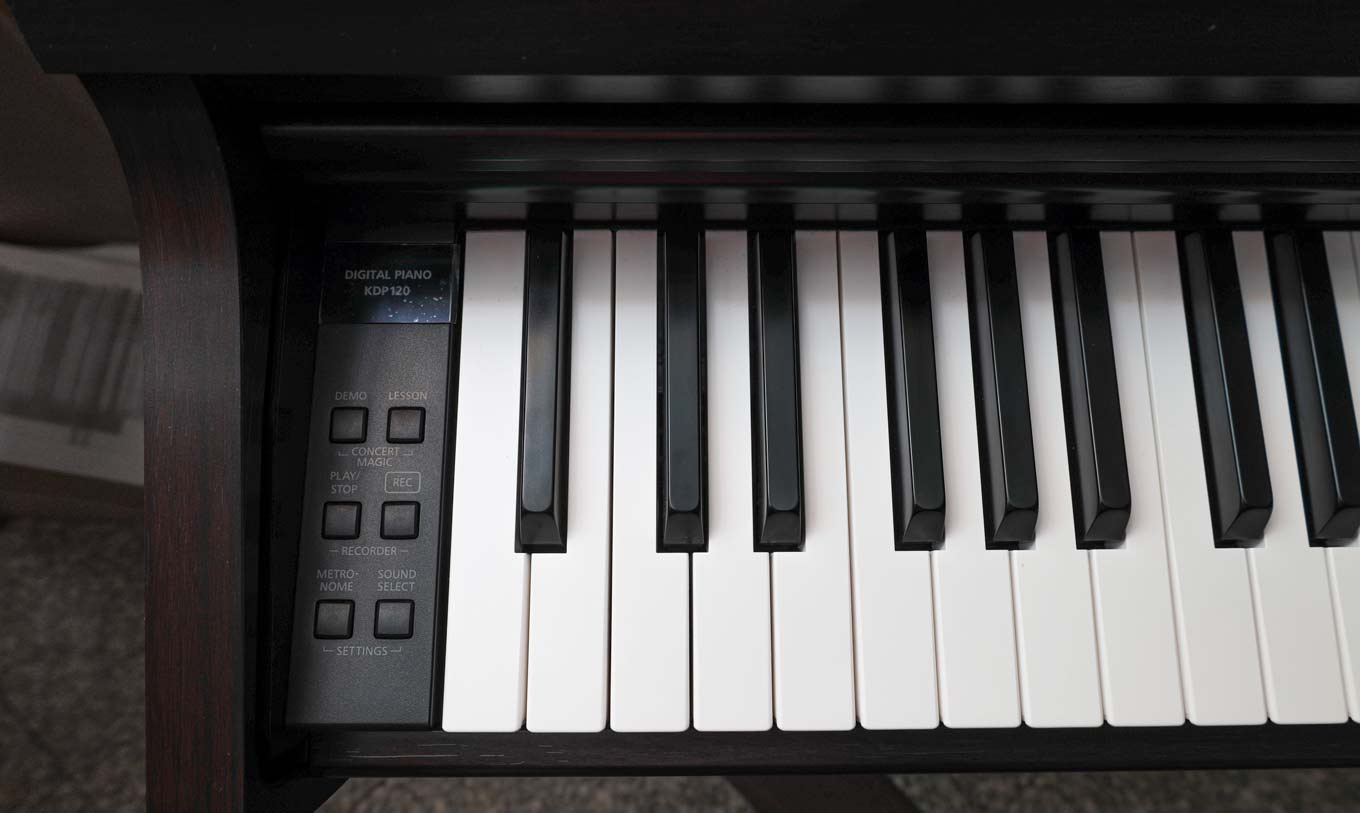 There are generally two perspectives regarding these control schemes.
From the minimalist's point of view, having less clutter definitely helps the KDP120 feel more streamlined and clean. You also make it so that users don't have easy access to 'distractions' right at their fingertips, which could be a plus for focused practice.
On the other hand, this introduces a learning curve to the KDP120 that will undoubtedly frustrate those who want to make use of everything the instrument has to offer. While you'll naturally internalize the controls over time, you'll need to keep the manual on hand early on.
As an example, if you wanted to use a 'dual' tone, with the piano and strings layered together, you'll need to remember to hold down the Sound Select key, press the A#0 key, then hit A0 for the concert grand, followed by the E2 key for strings.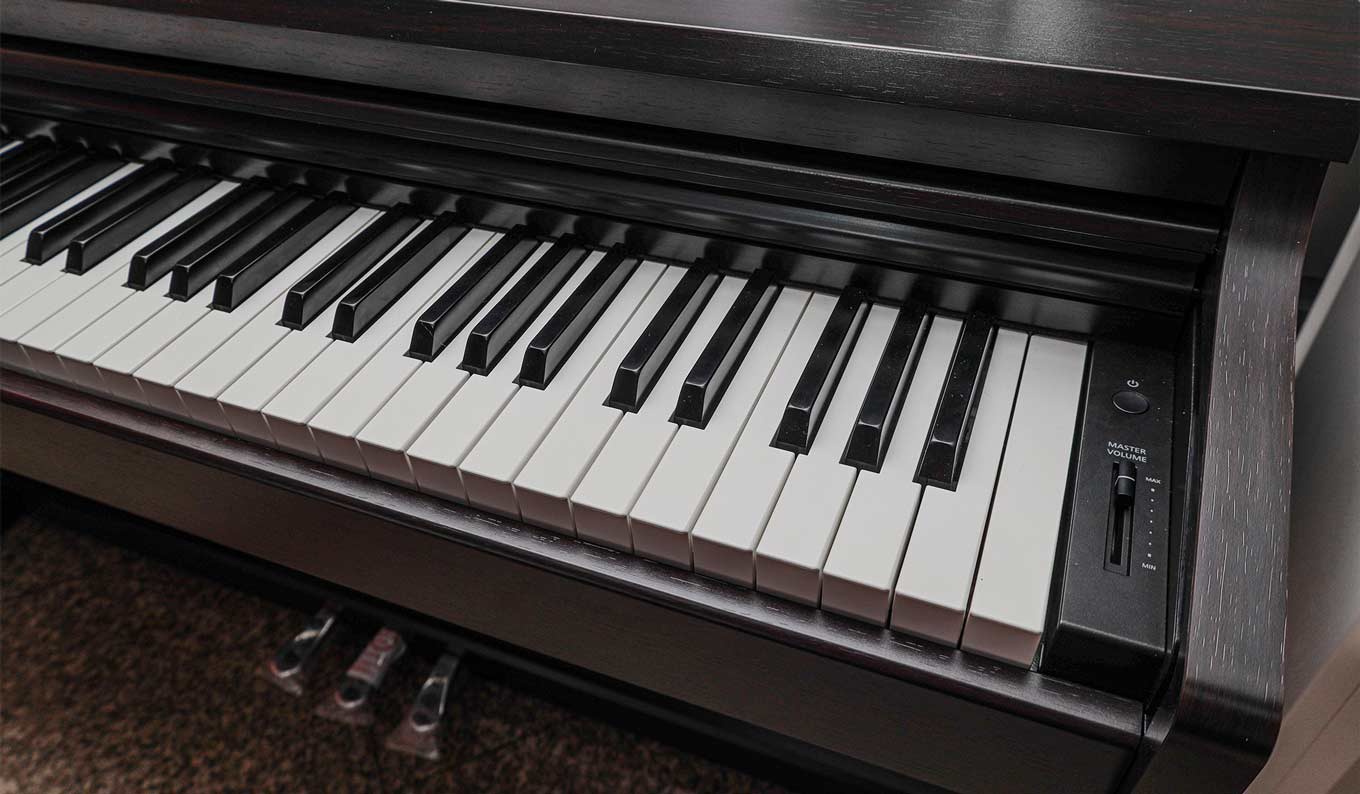 We've often noted that there is an easy fix for this gripe. Manufacturers could easily include 'cheat sheets' above the keys, letting users know what function each key corresponds to. This would make navigation easier, though I understand that this comes at the cost of the clean, minimal interface.
Regardless, there is a workaround for these complaints. The KDP120 comes with Bluetooth MIDI support, which allows you to easily connect it to a smart device that has Kawai's PianoRemote app installed, giving you a touchscreen interface that is much more user-friendly.
Overall, I'd say the KDP120 is well designed. It looks good, and feels excellent. While I've aired my grievances about the user interface, it's a minor gripe in the grand scale of things, especially if you just want to use the default piano sound with no further edits.
Keyboard
The KDP120's keybed fundamentally uses Kawai's Responsive Hammer Compact II (RHCII) action, which is the same key action found on the original KDP110.
However, Kawai did add a few upgrades that resulted in a minor, but nevertheless noticeable improvement to the overall feel.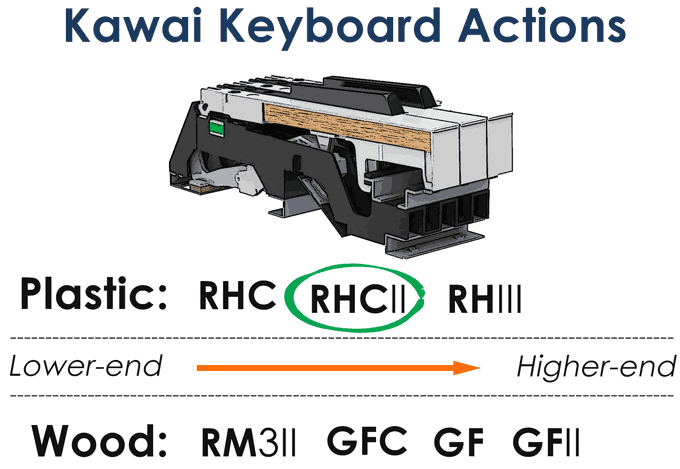 The RHCII itself is as good as it's always been. Since digital piano keys don't actually have physical hammers, they have to rely on a weighted hammer mechanism to simulate the sensations of how a true acoustic piano would react when hammers strike the strings.
One of the key strengths of the RHCII keys is its triple sensor detection system, which increases the accuracy and quality of keystroke detection.
These improvements might not be obvious at a glance, but when you're playing fast phrases, the KDP120 does feel more responsive than other budget keyboards utilizing more basic dual sensor setups, with fewer missed note detections.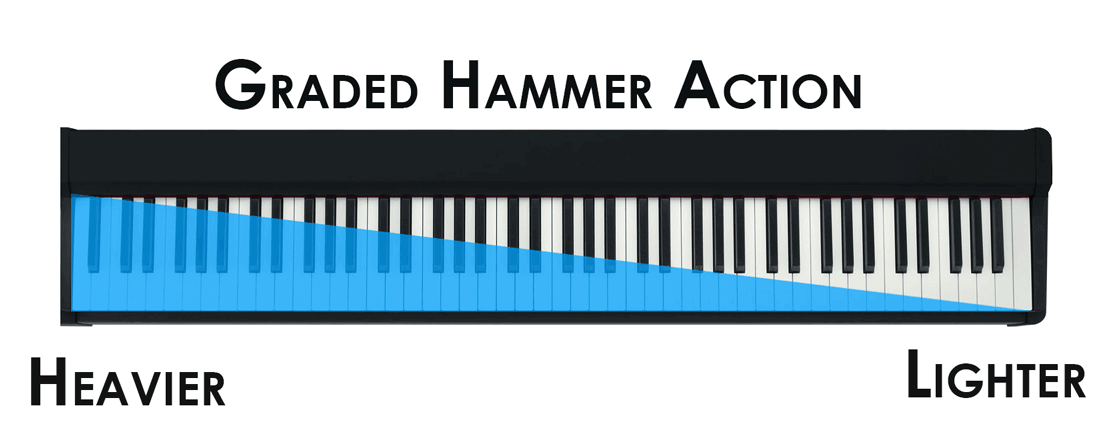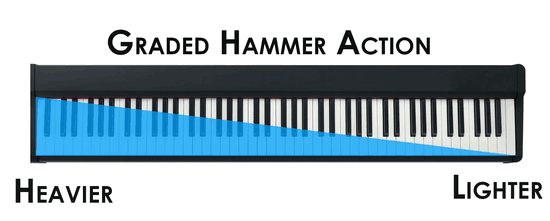 The KDP120's keyboard is also graded, which means keys at the lower registers feel weightier than those at the higher octaves, further emulating how a real piano reacts across the keybed.
In practice, the RHCII keys feel great to play. If I had to describe it in a single word, I'd say that it feels 'comfortable'.
The keys are a little on the light side, but they feel natural enough that I got used to them within the first minute of play. Kawai's hammer mechanisms feel great, and the responsiveness of the keys mean you don't feel the 'disconnect' you'd normally get from entry level keyboards.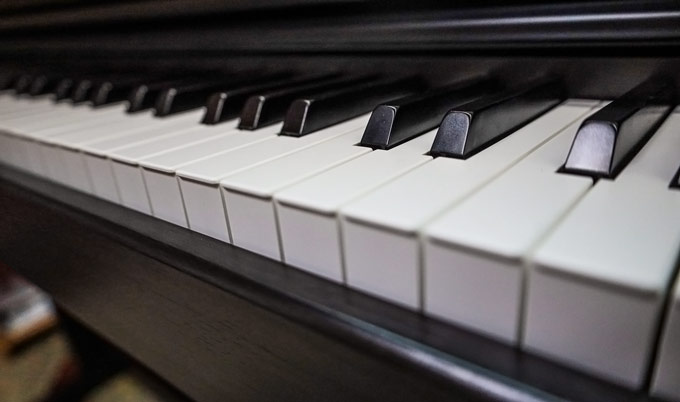 If you do find the lowered weight concerning, you can also use the Touch setting to modify the velocity curves, with even more detailed edits being available through the Virtual Technician settings.
The keytops are also slightly textured to give a bit of grip, which further adds to the playability factor.
I did mention earlier that Kawai snuck in some improvements, and that's the added cushioning to the keys. This primarily reduces keyboard noise, but it also makes it so the keys bottom out in a more pleasing way.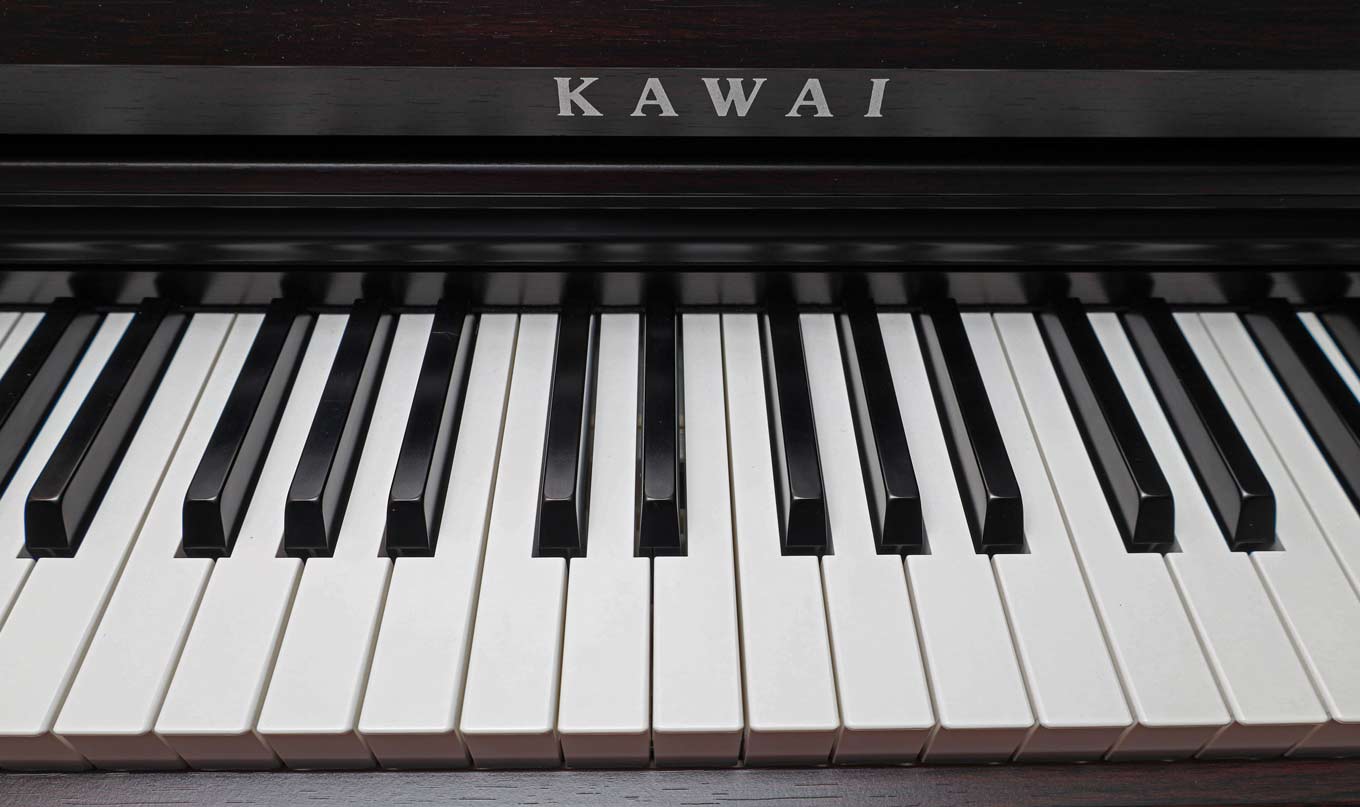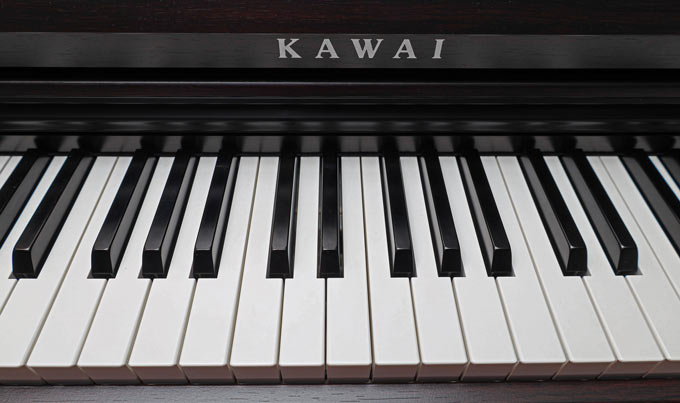 If you get a chance to test the KDP120 alongside its predecessor, these differences should be obvious. While the downwards motion of each keypress feels identical, the fact that the KDP120 ends with a soft 'rebound' instead of a hard bump makes it feel more comfortable.
In our review of the KDP110 , we said it had "one of the best actions on the market for entry-level pianos", and Kawai clearly knew that they had a winning formula. While the KDP120 doesn't add much, it is definitely still an improvement over the original.
Sound
While the KDP120 has keys that excel in its price bracket, it wouldn't matter if Kawai skimped on the sounds.
Thankfully, the KDP120 does not disappoint.
Sharp-eyed readers might realize that this is the exact same sound selection as that found on the original KDP110. While some might chide Kawai for being lazy, I'd consider this more of a 'if it ain't broke, don't fix it' situation.
The KDP110 had near universal praise for how good it sounded, and a huge part of that comes from the excellent SK-EX concert grand samples that form the basis of all of the piano sounds.
---
Concert Grand Sounds
The HI sound engine behind the KDP120 isn't anything flashy. Unlike other modern digital piano manufacturers, Kawai doesn't focus as much on modelling. Instead, Kawai put an emphasis on capturing the sonic signature of their best acoustic pianos.
The default 'Concert Grand' preset on the KDP120 is based on Kawai's SK-EX (Shigeru Kawai – EX) piano. For the uninitiated, the Shigeru Kawai concert grands are some of Kawai's most prestigious products.
Kawai even calls the SK-EX the 'The Premier Piano of Japan'.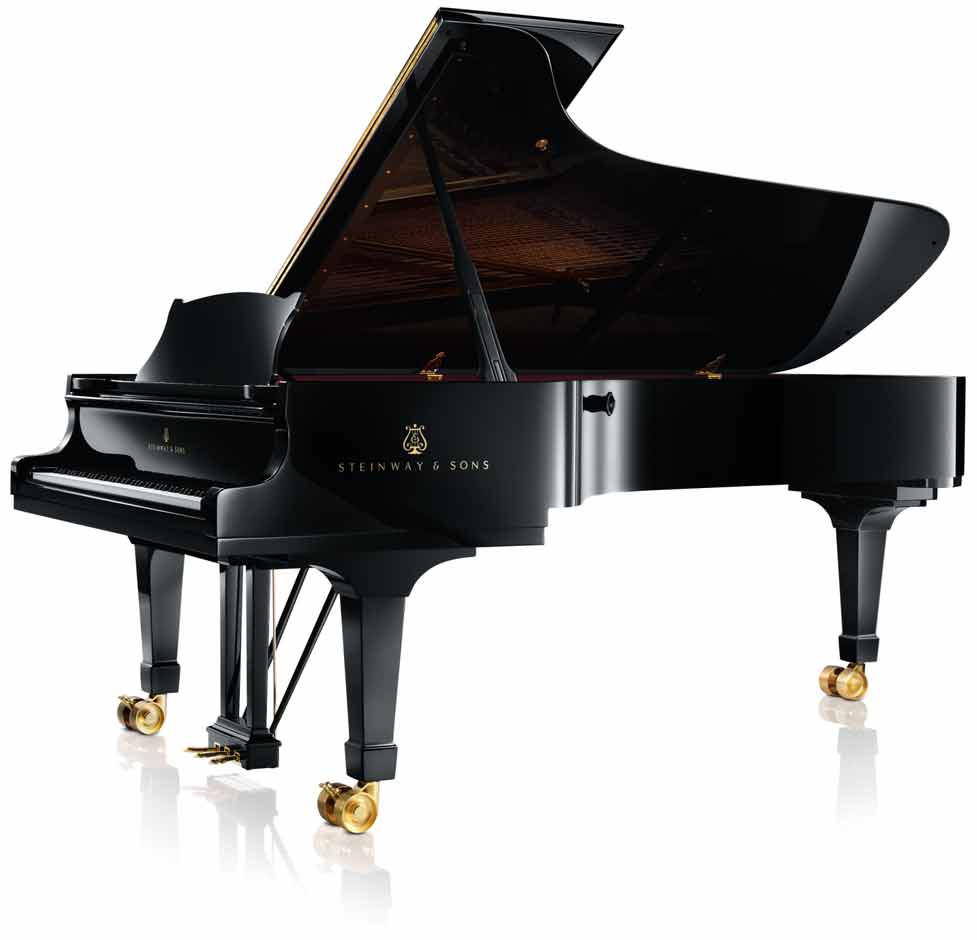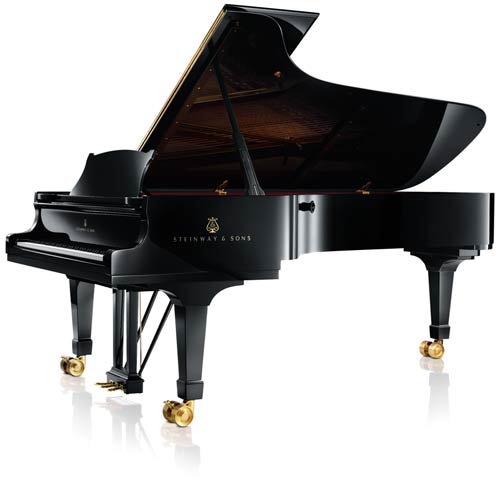 The piano samples themselves aren't new, but rather, these are a variation sourced from Kawai's high-end CA99 digital piano, albeit stripped down to fit within the limitations of the HI sound engine.
There's a lot of detail in the recordings, and even with the compromises of the entry-level HI sound engine, they still shine through.
>
The sound quality on offer here is quite impressive, especially when you consider that the KDP120's is an entry-level instrument. The bass is present but not overpowering, and the high-end is bright while still retaining a lot of texture.
I would also describe these samples as 'natural'. Unlike the close-mic'd sound of Roland, or the focused 'studio' sound of Yamaha, Kawai's SK-EX samples have a sense of airiness to them that makes you feel as if you're truly sitting in a concert hall.
To summarize this section, the KDP120's piano tone is great, and is easily one of the best selling points about the KDP120.
---
Virtual Technician
The KDP120 also features Kawai's Virtual Technician, a tool that allows users to customize their piano sounds in even more depth.
For example, if you prefer the darker sound of a closed-lid concert grand, you can modify the character of the samples using the Smart Mode, accessible using the button/key combinations right from the KDP120 itself.
There are 10 available Smart Mode presets, ranging from a super-clean Noiseless preset that neuters the rich sympathetic resonances, to a Full preset that does the opposite, giving a larger-than-life sound that borders on unrealistic.
If you're someone who wants even more control, you can make even more detailed edits by utilizing the PianoRemote app on a compatible Bluetooth-linked device. These include 13 parameters:
Touch Curve
Voicing
 Damper Resonance
 Hammer Delay
 Topboard Simulation
 Decay Time
Release Time
 Minimum Touch
 Stretch Tuning
 Temperament
 Temperament Key
 Half-Pedal Point
 Soft Pedal Depth
Overall, I'd consider the Virtual Technician to be a nice bonus. While the SK-EX samples are already excellent as they are, it is always nice to get some extra options.
---
Other Sounds
While the KDP120 excels with its piano sounds, the rest of the presets don't necessarily share the same level of quality.
The E. Piano sounds are alright. There's a Fender Rhodes-style sound, and a DX7-style FM synth preset. These should cover most of your electric piano needs nicely.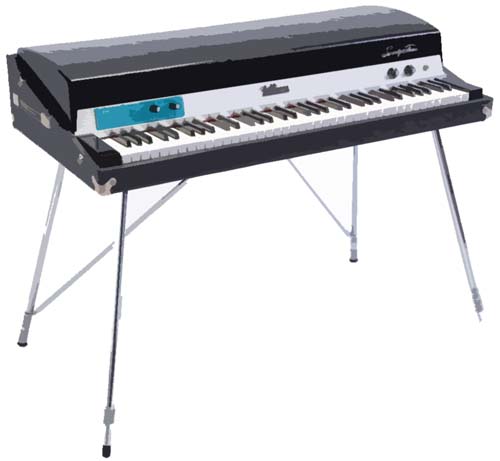 The same goes for the Organs. The Jazz organ is rich, and even includes a convincing rotary speaker emulation that nails the signature sound of real-life instruments. The typical Church organ does pale in comparison.
The rest of the sounds cover most of your practice needs, with the usual suspects, such as harpsichords, vibraphones, strings, choirs and pads.
While none of these sounds share the same quality as those highlighted above, they are still at least decent.
If I had to put forth a complaint about these sounds, it would be the lack of any bass sounds. Many keyboardists use bass sounds in split mode, and that is a practice routine that is not possible on the KDP120.
Regardless, I can excuse the absence of any bass sounds here, as the KDP120 doesn't include any form of keyboard splitting. Just bear this in mind if you need the added versatility.
---
Effects
The KDP120 comes with 2 conventional effects, the Reverb unit, and the Brilliance effect.
The Reverb unit aims to emulate the sense of space, and comes with 5 different algorithms, ranging from small rehearsal rooms to sprawling cathedrals.
Most sounds come with a default corresponding reverb type, but you can switch it around to better suit your taste.
The Brilliance effect is a basic equalizer, allowing you to tweak the high-end frequency response of the KDP120's outputs over 20 different levels. While I found the default setting to be just right, you can make modifications as necessary.
The KDP120 also comes with the Spatial Headphone Sound (SHS) effect when using headphones. This allows you to 'move' the virtual placement of the piano to be closer or further.
Similarly, there are also custom EQ settings designed for different headphone types, such as closed, in-ear, or open. These are accessible through the Phones Type settings.
---
Speakers
The KDP120 comes with dual 20W speakers, the exact same setup found on the original KDP110.
20 watts is nothing to scoff at, and almost every other digital piano at this price point pales in comparison.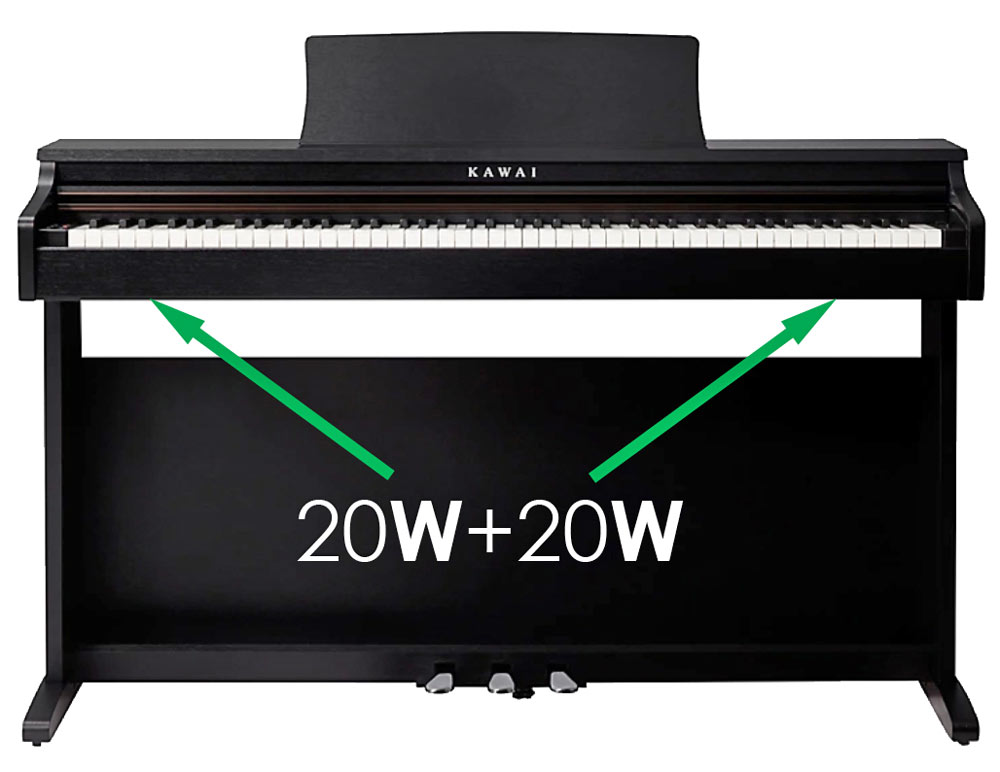 While it's true that wattage doesn't translate directly to sound quality, having powerful speakers means quite a lot.
Even at low volumes, these speakers can have reduced distortion and enhanced dynamic ranges, which translates into a more pleasing sound.
During play, I'd say the KDP120's speakers sound excellent. You can hear a lot of the detail from the SK-EX sample, and you don't even need to use a good pair of headphones to hear it.
If you do get a chance to test things out in person, I'd suggest listening out for the 'airiness' at the treble range, and how it manages to sound wide and pleasing through the onboard speakers.
The speakers are downwards-firing, which is the standard for cabinet/furniture-style digital pianos, and are quite capable of pumping out a good amount of volume.
If you're using this in a small- to medium-sized room, you should be fine even without external amplification.
---
Polyphony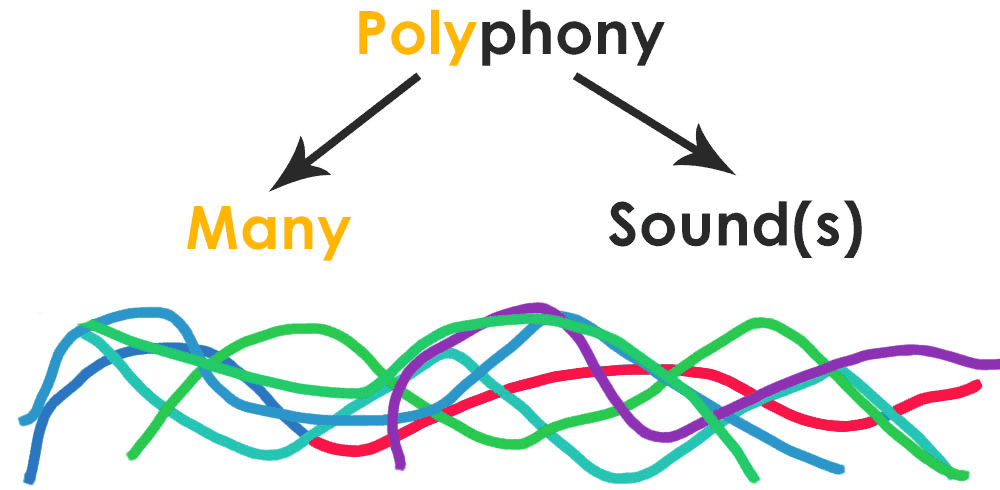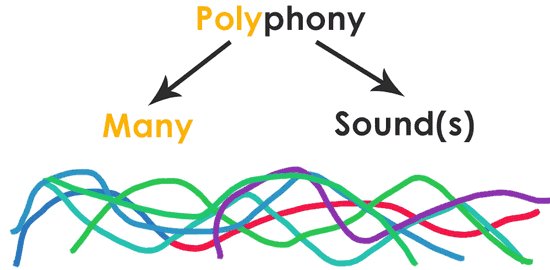 The KDP120 has 192 notes of maximum polyphony. Even with the Dual mode engaged, this should be more than enough to handle every song you throw at it.
---
Conclusion on Sounds
The KDP120 follows in its predecessors footsteps, and delivers a digital piano that sounds excellent. I'd argue that the SK-EX's sounds are its main selling points.
If you're looking for a digital piano that excels at being a digital piano, the KDP120 won't disappoint.
The only complaints I can levy against the KDP120's sound is the limited sonic palette. 15 sounds isn't much, and you might find yourself limited in terms of your practice repertoire.
If anything, I wish Kawai gave us the expanded selection of 25 sounds they used in their ES120 (bass sounds included), though I guess that would make the already complicated control scheme even more convoluted.
Regardless, that doesn't change the fact that the KDP120 sounds great as a piano.
Features
As with most modern digital pianos, the KDP120 includes a few features that help extend their functionality beyond being a simple digital piano.
---
Functions
Here are a few notable settings present on the KDP120:
TUNING – The central tuning of the middle A can be modified in increments of 0.5 Hz, in the range of 427.0 Hz to 453.0 Hz.
TRANSPOSING – This allows you to change the played key within a 12 semitone range.
METRONOME – Plays a steady rhythm for practice purposes, tempo and time signature can be set.
TEMPERAMENT – Available through the Virtual Technician app. Includes Equal, Pure Major/Minor, Pythagorean, Meantone, Werckmeister and Kirnberger temperament types, with a modifiable temperament key.
DAMPER RESONANCE – Separate from the Virtual Technician, allowing a modifiable intensity rate for the damper resonance effect.
Most of the features on the KDP120 are accessible through the onboard controls, though you might need to use Kawai's PianoRemote control application on your Bluetooth-linked smartphone for more in-depth editing.
---
Modes
The KDP120 includes Dual mode and Four Hands mode.
Dual mode is what we commonly know of as 'layer mode', and allows two sounds to be triggered simultaneously with each key press.
For example, you can layer strings with a piano sound to get a rich tone well-suited for ballads.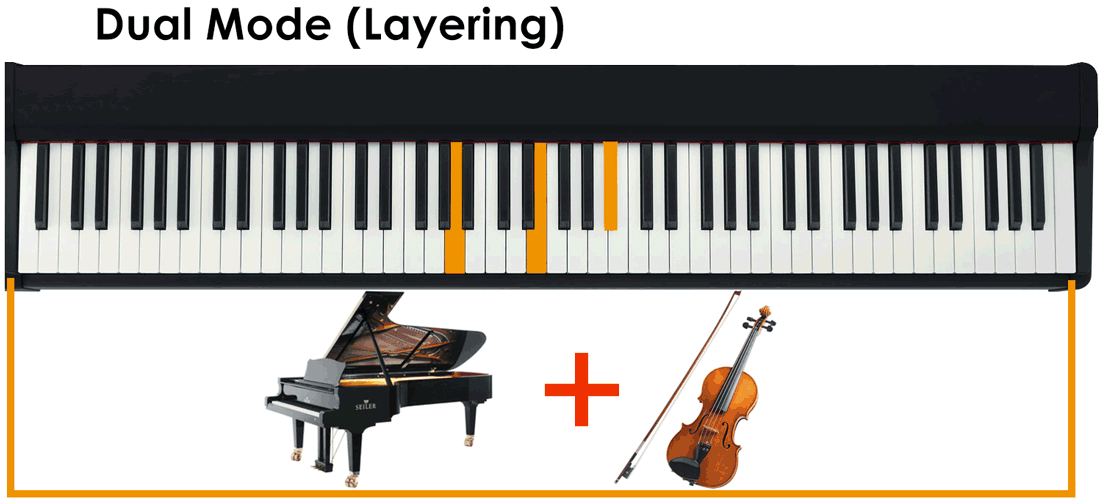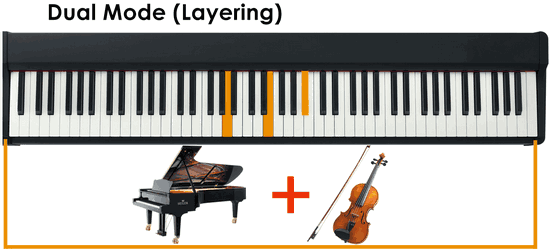 Four Hands mode splits the keyboard into two halves, each sharing the same octave range. This is useful for teaching purposes, where a teacher and student share the same keyboard.
There is a noticeable absence of Split mode, which allows two different presets to be assigned to the left- and right-hand sides of the keyboard. However, I guess this is to be expected, given that there are no bass sounds on the KDP120.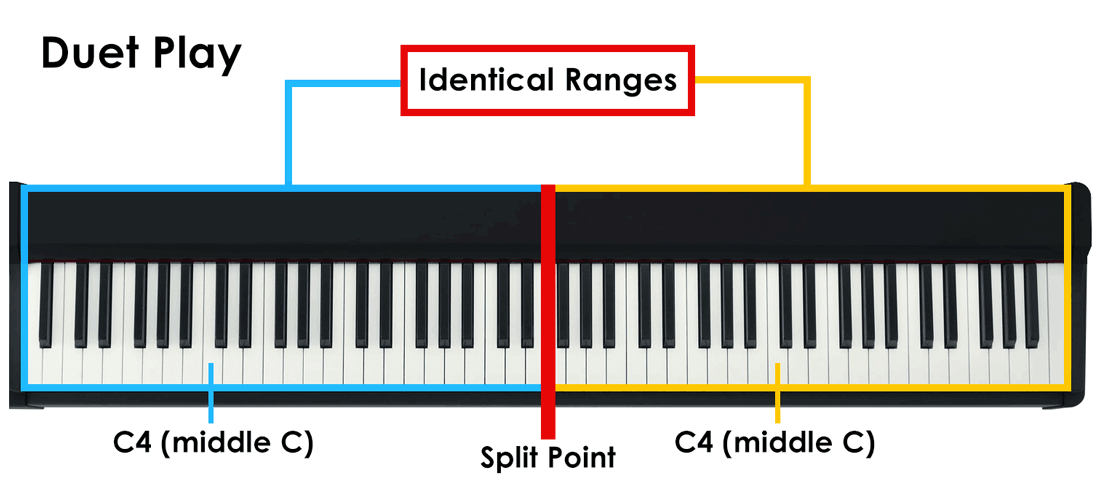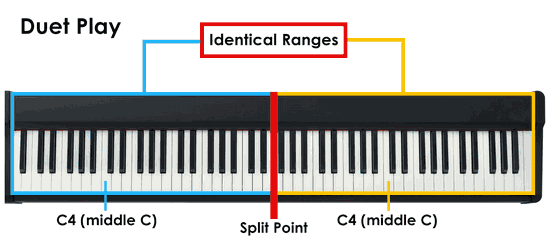 ---
Recording & Playback
Kawai included 15 demo songs, which show off each of the included presets with professionally played pieces.
There are also 5 lesson books (Alfred's Basic Piano Library Lesson Book Level 1A & 1B, Burgmüller 25, Czerny 30, Beyer 106) and 40 concert magic songs included.
For your own compositions, the KDP120 allows you to record up to 3 different songs into the internal memory.
Recording a song is simple enough with the dedicated button on the front panel.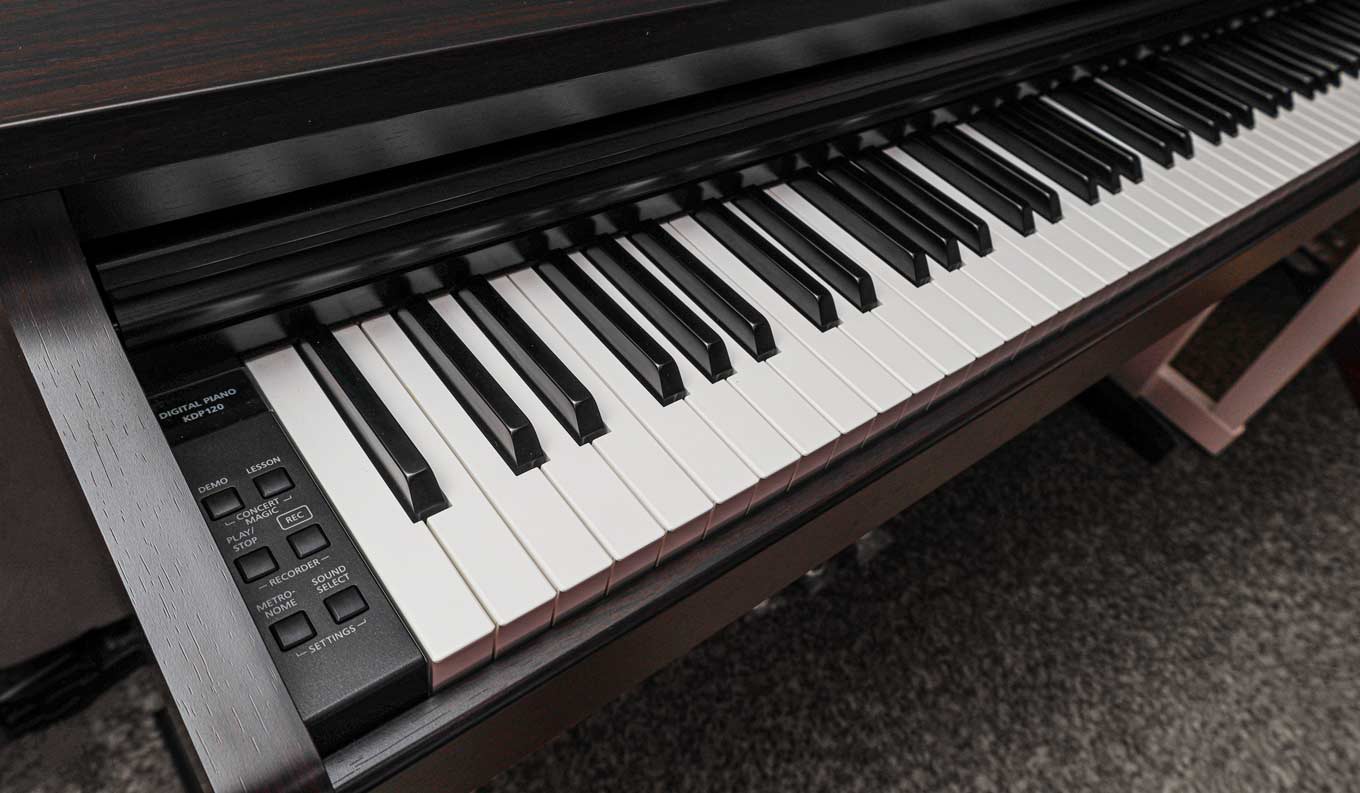 The recorder is quite basic. There are no overdubbing capabilities or left- and right-hand parts, which means you need to nail the performance in a one go.
There is also no way to edit your recordings. For example, if you decided that you'd rather use the 'Studio Grand' sound instead of the default 'Concert Grand' for a recording, you'll need to start from scratch.
Finally, there's the lack of transferability. If you've recorded something you like, there is no way to move it off the KDP120, as there is no USB flash drive port.
While there are a ton of limitations with the song recording functionality on the KDP120, it does work as a scratchpad for ideas.
---
PianoRemote App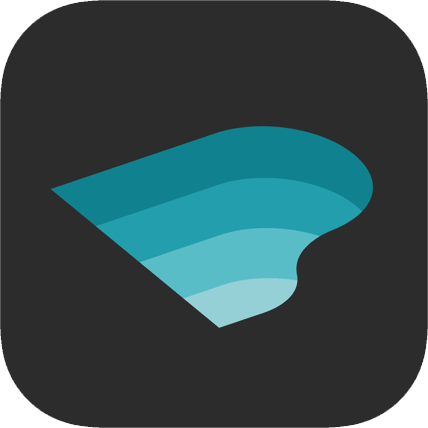 Kawai's PianoRemote app is available on iOS and Android, and serves as the company's main control app for their digital instruments. This is one way to sidestep the obfuscated button/key controls of the KDP120.
The app itself has a pretty bad rating (with a 1.9/5 stars on Google Play at the time of writing), but my experience wasn't all that bad.
The app's user interface looks quite pleasing (unlike the archaic, prototype-like design of Roland's similar Piano Every Day app). Having a well-thought out layout and a nice UI really does help with the experience.
If you want to work around the archaic control scheme, the app might very well be worth looking into.
---
Bluetooth Connectivity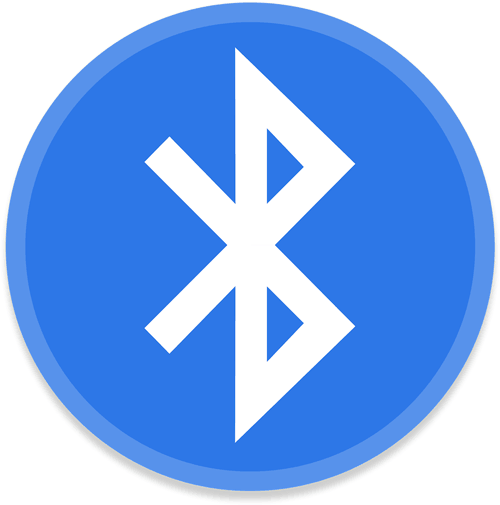 The KDP120 comes with BluetoothMIDI functionality, which makes it way easier to use the PianoRemote app.
Once you pair your smart device up via Bluetooth, the PianoRemote app can be used immediately without any further setup, giving you a touchscreen interface to interact with the KDP120's many features.
Bluetooth MIDI also opens up the
world of smartphone apps
, allowing you to use the KDP120 with music making apps, further sidestepping the issue of the anemic onboard recording functionality.
Connectivity
Apart from wireless Bluetooth connectivity, the KDP120 includes a few analog connections that allows the KDP120 to be integrated into other recording or performance setups.
For headphone use, the KDP120 includes two headphone jacks at the bottom left of the keys. Kawai included two types of jacks, a 1/4″ TRS jack, and a mini 1/8″ jack. This means every conventional headphone type should be supported.
For integration into digital recording setups, there is a USB to Host port that uses a USB type B connection. This allows you to utilize the KDP120 as a MIDI controller with an excellent key action.
However, do note that the KDP120 does not support USB Audio functionality. This means you can't easily access the SK-EX piano samples in your recording setups without purchasing an additional audio interface.
There is also a pedal jack, which is how you'll connect the Grand Feel sustain, soft and sostenuto pedals to the main chipset.
The KDP120's connectivity options are extremely minimal, but it has all you'd realistically need.
Sure, it would have been nice if there were dedicated stereo outputs or 5-pin MIDI, but those are luxuries that likely wouldn't be needed by the target audience.
Accessories
The included bench shares the same build quality observed across the rest of the KDP120. While it isn't adjustable, it is sturdy and comfortable. Considering that this comes complementary, there really isn't much to complain about.
The KDP120 comes essentially as a complete package, and you'll be good to start as soon as it arrives.
---
Headphones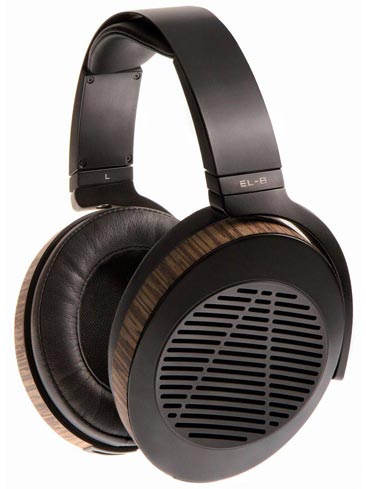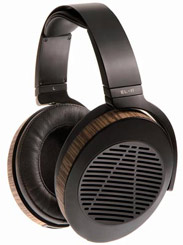 Headphones come in very handy when you want to practice in private, focusing solely on your playing and not disturbing others nearby.
Moreover, a good pair of headphones will provide a clearer and more detailed sound compared to the onboard speakers.
Check out this guide to learn how to choose the best-sounding headphones for your digital piano.
Summary
Pros
SK-EX concert grand samples are amazing as always
RHCII keybed is even better than the original
Dual 20W speakers are still one of the best of its class
Bluetooth MIDI
Cons
Only incremental upgrades over the original KDP110
Sound palette is very limiting
Control scheme could be better
---
The KDP120 is essentially a slightly upgraded KDP110. While we've done our best to highlight the upgrades wherever possible, there really isn't a ton to talk about.
However, that's not a slight against the KDP120 by any means. Even nearly half a decade since its initial release, the KDP110 still stands out as one of the best value buys you can get.
The KDP110's strengths were its top tier sound quality and speaker setup. The SK-EX samples are arguably some of the best sounds on the market, and the stereo 20W speaker setup is still top-of-its-class today.
When you add the well received RHCII keybed to the mix, it's unsurprising that the KDP110 became one of Kawai's bestsellers.
In their recent ES120 refresh (replacing the 5-year-old ES110), Kawai added more sounds, redesigned the user interface, and made upgrades that ultimately felt substantial enough to warrant a rerelease.
Ultimately, these complaints don't change the fact that the KDP120 gets our recommendation. If we judge it based on its own merits, there's a lot to like.
If you're in the market for a furniture-style digital piano that looks, sounds, and feels good, you should absolutely consider the KDP120.
Check the availability and current price of the Kawai KDP120 in your region:
Alternatives
There are a lot of worthy competitors to the Kawai KDP120 in this price range to consider. Let's focus on the ones that come the closest to the Kawai in terms of design, features, and price.
---
Kawai KDP120 vs  Yamaha YDP-165 (Full Review)
Apart from Kawai, Yamaha is another piano manufacturer from Japan that has a notable pedigree in the acoustic piano space. Amongst their product lineup, the YDP-165 is the closest to Kawai's KDP120 in terms of features.
The YDP-165 utilizes Yamaha's CFX concert grand sample set with VRM Lite modelling. These sounds were ported down from Yamaha's high-end instruments, and it benefits from the identical dual 20W speaker array used in the YDP-165.
Similarly, the GH3 key action feels fairly realistic. The GH3 key action is another triple-sensor action that aims to emulate the feel of real piano keys.
These keys capture the weight of real pianos quite well, though some consider it to be a bit too heavy in comparison to other comparably priced keys.
While I do personally prefer the natural tone of the SK-EX samples and the responsive RHCII action, it is a close fight.
* The video above is comparison between the KDP120 and the YDP-144, but most of it is gonna apply to the YDP-165 as well since they share the same sounds.
The YDP-165 also includes a USB audio interface, which makes it easier to use the excellent samples in a recording context without requiring extra gear.
However, there are a few caveats that make the YDP-165 harder to recommend.
There's the tiny selection of sounds. The YDP-165 only comes with 10 sounds, which is even less than the already miniscule 15 of the KDP120. Also, the YDP-165 doesn't include built-in Bluetooth capabilities, requiring a dongle.
With all that said, those are just minor gripes. The YDP-165 is a solid contender to the KDP120, and is well worth considering if you can accept the higher MSRP.
If you don't mind a slimmer, more modern design, you should also consider the YDP-S55 model, which is identical to the YDP-165 in terms of features but has a different cabinet design. It also has almost the same price tag as the Kawai KDP120.
---
Kawai KDP120 vs  Roland RP701 (Full Review)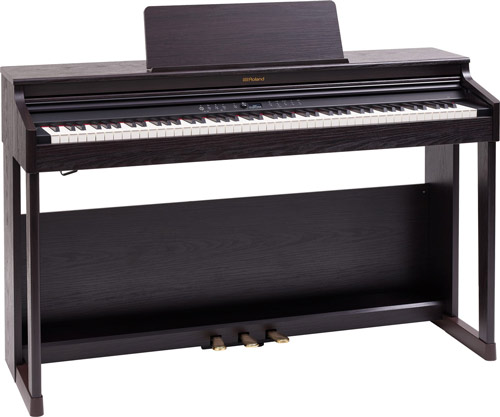 Roland's RP701 is Roland's contemporary to the Kawai KDP120, being a furniture-style digital piano that aims to be a centerpiece of your living room.
In terms of sound, the RP701 uses Roland's SuperNATURAL sound engine to deliver a piano sound that is rich, but slightly more sterile than the airy, natural tone of the KDP120. Whether or not you prefer this neutral tone comes down to personal preference, though I'd personally give the victory to Kawai on this front.
In terms of key action, it's a lot closer. Roland's PHA-4 Standard key action might be Roland's entry-level keybed, but it is still one of our favorites.
When compared to the lightweight RHCII action on the KDP120, the RP701 feels a bit more accurate in terms of weight, while still retaining a similar level of accuracy thanks to its triple-sensor detectors.
Where Roland wins is design and versatility. The RP701's alternative counterpart, the F701 (essentially a slimmer variant with a different cabinet design) won a Red Dot design award, and I can certainly see why.
The control scheme feels way friendlier thanks to the presence of dedicated buttons, and you even get a screen and encoder knob for easier navigation.
The RP701 also features a total of 324 different sounds. Even when you deduct the General MIDI 2 sounds (which are regarded as lower quality), that still leaves 68 sounds for you to play with, and they round out the RP701's sonic palette quite nicely.
All in all, the RP701 is definitely worth considering as an alternative to the KDP120. The expanded sound selection, the equally delightful key action, and the award-winning control scheme might just be enough to tip the scales in Roland's favor.