Roland's FP-line of digital pianos was very popular for its time, and every instrument was well deserving of the praise. Even 5 years since its initial release, the original FP-30 remained one of our top recommendations for beginners looking for a budget-friendly digital piano with weighted keys.
This changed in early 2021 with Roland's announcement and subsequent launch of the FP-X line. We recently published our review of the new FP-30X, and it is a straight-up upgrade over the original classic in just about every way.
We loved it, and it easily retains its spot as one of the best digital pianos for the price.
In the past, we did cover the FP-60X's predecessor, the FP-60. We liked it but ultimately deemed it too similar to the FP-30 to justify the increased price.
In this review, we'll see whether or not the FP-60X is worth it. Given our prior experiences with the FP-30X, we have high hopes, so let's see if the FP-60X lives up to those expectations.
Roland FP-60X Specs
PHA-4 Standard Keyboard: with Escapement and Ivory Feel
88 full-size fully weighted keys
Touch Sensitivity (100 types, OFF)
Sound: SuperNATURAL Piano Sound
256-note polyphony
358 instrument sounds (16 pianos)
Modes: Split, Dual, and Twin
1-track MIDI recorder, Audio Recorder (WAV)
Playback: MIDI files (Format 0, 1), Audio files (WAV, MP3)
32 built-in songs
Piano Designer (adjustable): String Resonance, Damper Resonance, Key Off Resonance, Lid Simulation, Single Note Tuning/Volume/Character
Metronome, Transpose, Master Tuning
Speakers: 13W + 13W (two 8 cm x 12 cm oval speakers)
Connections: USB to Host, USB to Device, Bluetooth 4.0/3.0 (MIDI and Audio), Headphone jacks (2), Mic Input jack, Pedal jacks (sustain, soft, sostenuto), Line Out (L/Mono, R), Audio In (stereo mini jack).
W x D x H: 50.8" x 13.5" x 5" (129.1 x 34.4 x 12.6 cm)
42.5 lbs (19.3 kg)
Release Date: January 2021
Check the availability and current price of the Roland FP-60X in your region:
Design
The Roland FP-60X reuses the original's design, with a few minor changes to modernize its look. I'm perfectly content with this choice, as the FP-60's design was easily its strongest aspect.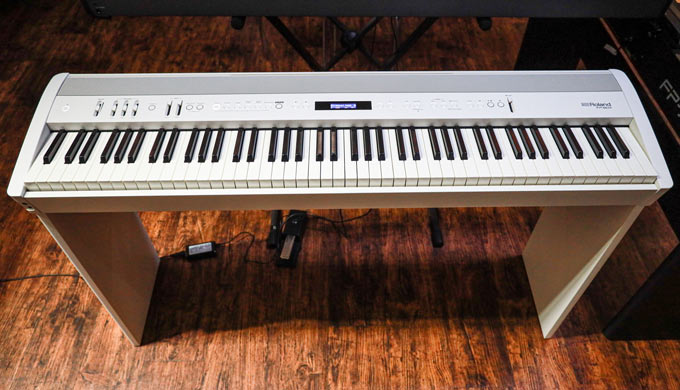 Unlike the FP-30X, I would not describe the FP-60X as 'portable'. Its dimensions are 50.8″ (W) x 13.5″ (D) x 5″(H), and it comes in at a heavy 42.5 lbs (19.3 kgs).
The FP-60X is a bulky beast, and you'll almost certainly want a good bag if you intend on lugging it around for gigs. However, the weight is not just for show.
The overall build quality is excellent, and I'm fairly sure that the chassis contains some metal reinforcement, as it just feels solid all around.
For anyone with an eye for aesthetics, the FP-60X comes in two colors, black and white. While the black finish is the standard, the white finish might be worth going for if you prefer a more striking look.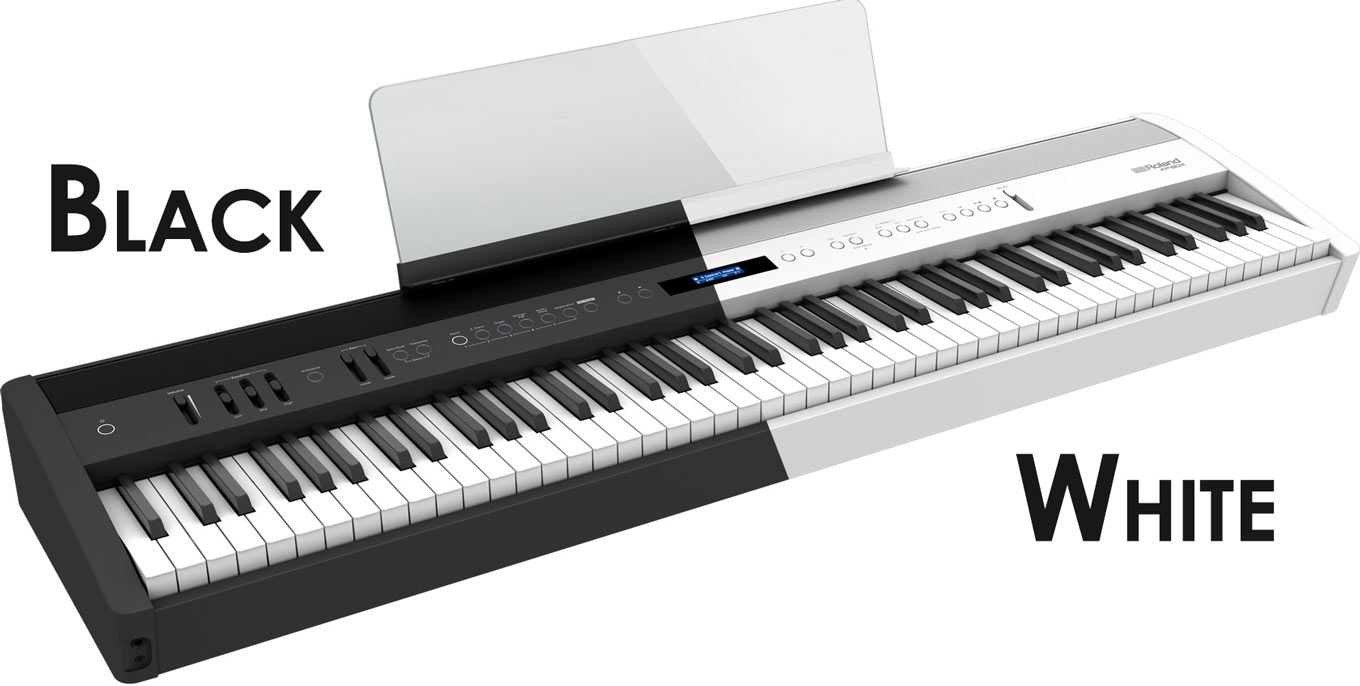 While the FP-60X, with its feature set, seems to be geared towards performing artists, it is undoubtedly heavier than dedicated stage pianos. In my opinion, this is an acceptable price to pay for a pair of excellent built-in speakers and dedicated controls.
If you intend to use the FP-60X as a home-based digital piano, it is no slouch in that regard either. The superior build-quality means you really feel the difference, especially if you pair this up with a keyboard stand of an equally high quality.
The FP-60X's design is arguably one of its strongest aspects. The design itself was derived from the original FP-90, which won the 2017 Red Dot Award for instrument design, which is, in my opinion, well deserved.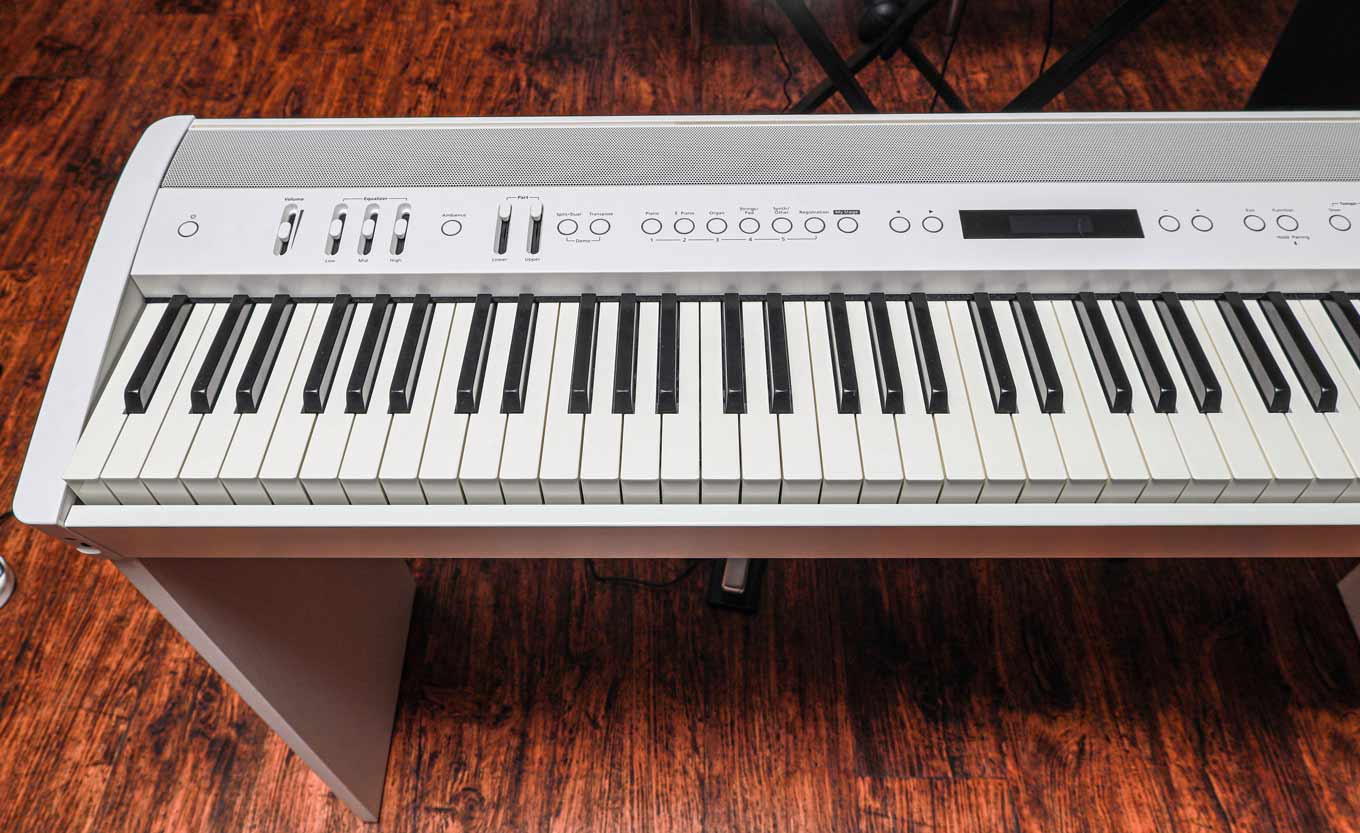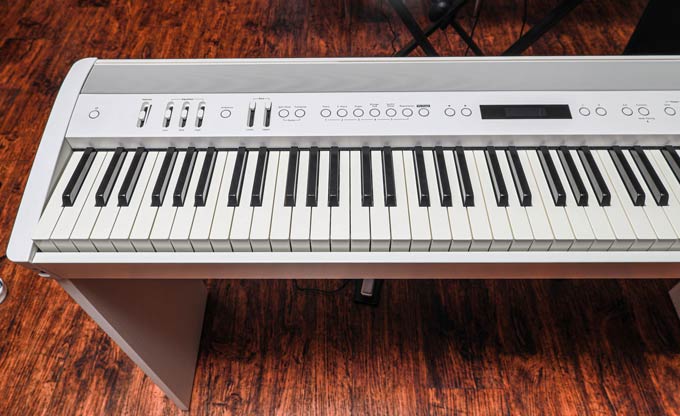 I wasn't a big fan of the FP-30X's minimal control scheme, which almost necessitated the use of a separate app or having the user manual by your side in order to make the most out of your purchase.
This is completely rectified on the FP-60X. Practically every function has a dedicated button, and those that don't can be accessed without fiddling with external applications thanks to the LCD screen.
We will discuss the individual functions further down in the review. The actual controls are excellent and were one of the biggest contributing factors to the FP-90's award-winning status.
The buttons feel great, and have a tactile response to every press thanks to Roland's inclusion of elastic coil springs, which is an underappreciated feature that even dedicated stage pianos fail to consistently provide. The labels beneath the buttons are also clear, with high-contrast colors and easy-to-read fonts.
The fader/slider-based controls are equally impressive. The faders have a bit of resistance, allowing for some precise changes if necessary. The fader assignments are also well-thought-out, allowing you to mix between layered sounds conveniently.
As a quick note, one of my most disliked things about the FP-30X was the terrible button-based volume control. Having a dedicated, precise fader-based volume control on the FP-60X felt really nice.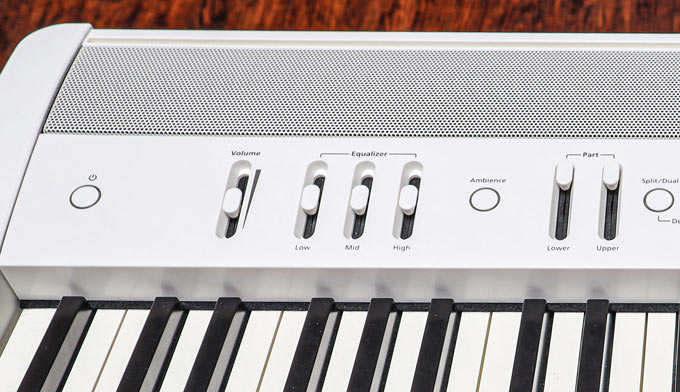 You might have noticed the 3-band equalizer faders to the upper left. This is another excellent feature that I wish more other companies would include. An equalizer allows the user to modify the frequency profile of a sound, and having access to the EQ gain controls without needing to menu dive is excellent for on-the-fly changes.
Finally, let's talk about the 132 x 32 px LCD screen that forms the centerpiece of the front panel. This high-contrast screen gives you access to extra information and functionality. Considering the high number of built-in sounds and functions locked behind menus, a display does wonders to help with navigation.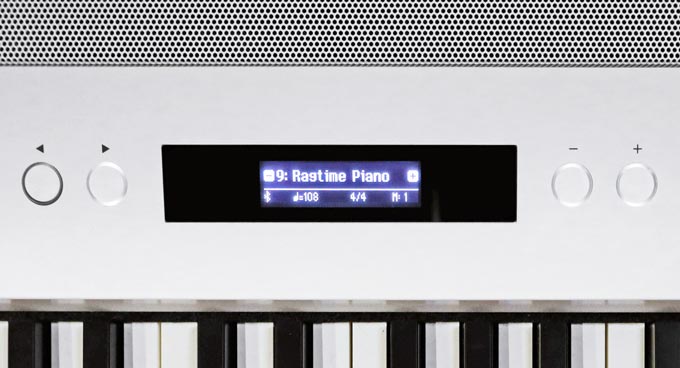 While some of us might shudder at the thought of menu-diving on such a small display, none of this is mandatory. Most users will be perfectly content without ever touching the 'Function' button, and if you do want to tweak settings, it's easy to work with thanks to the arrow keys.
All in all, the FP-60X is a very well-built digital piano, and arguably has one of the best designs we've seen.
While you're not getting insanely innovative, boundary-pushing designs like Casio's PX-S1100, the FP-60X uses the classic, no-nonsense digital piano design. The difference is that it does everything well, and that is always deserving of praise.
Keyboard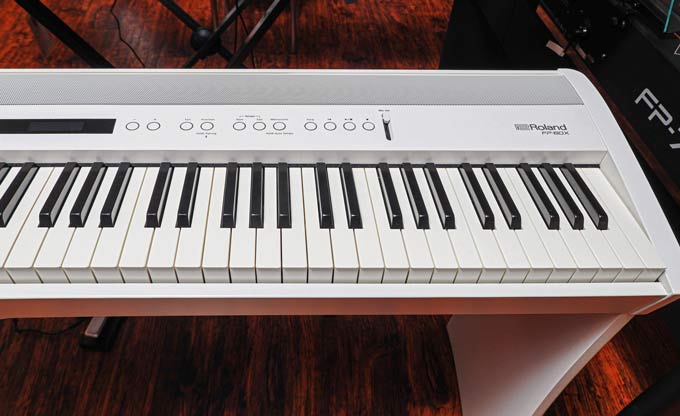 Of course, having the best design isn't worth much if the keys aren't good. After all, the FP-60X is a digital piano, and that means it needs to be a good 'piano' first and foremost.
Companies like Roland invest large amounts of money into R&D, attempting to recreate the feel of true piano keys while working within the space and mechanical constraints of the limited form factors.
The FP-60X uses Roland's tried-and-true PHA-4 Standard key action, the same action found on the cheaper FP-30X.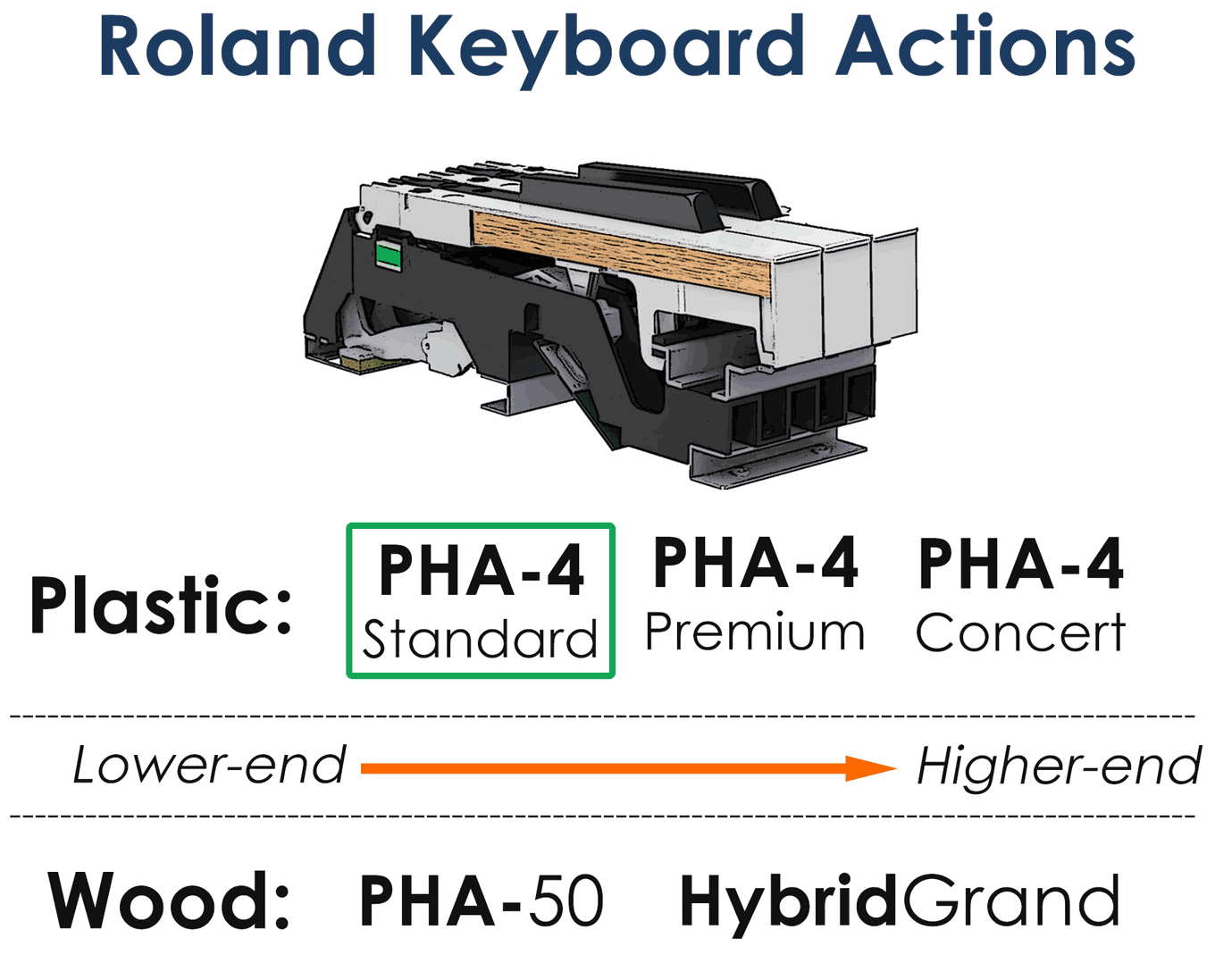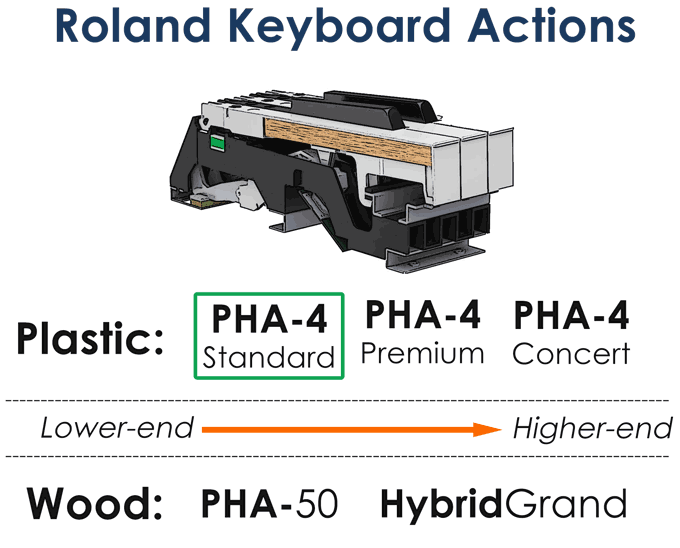 Don't let the availability of the same keys at a cheaper price point might put a bad taste in your mouth. Remember, the PHA-4 Standard is used on more premium instruments as well, such as the recent RD-88 stage piano.
The PHA-4 Standard action itself is really good, and it is one of my favorite key actions, even beyond the beginner level. The keys are completely plastic, just like Kawai's RHC and Korg's RH3 action. Despite lacking fancy, premium features like partial wooden construction, the keys still feel great.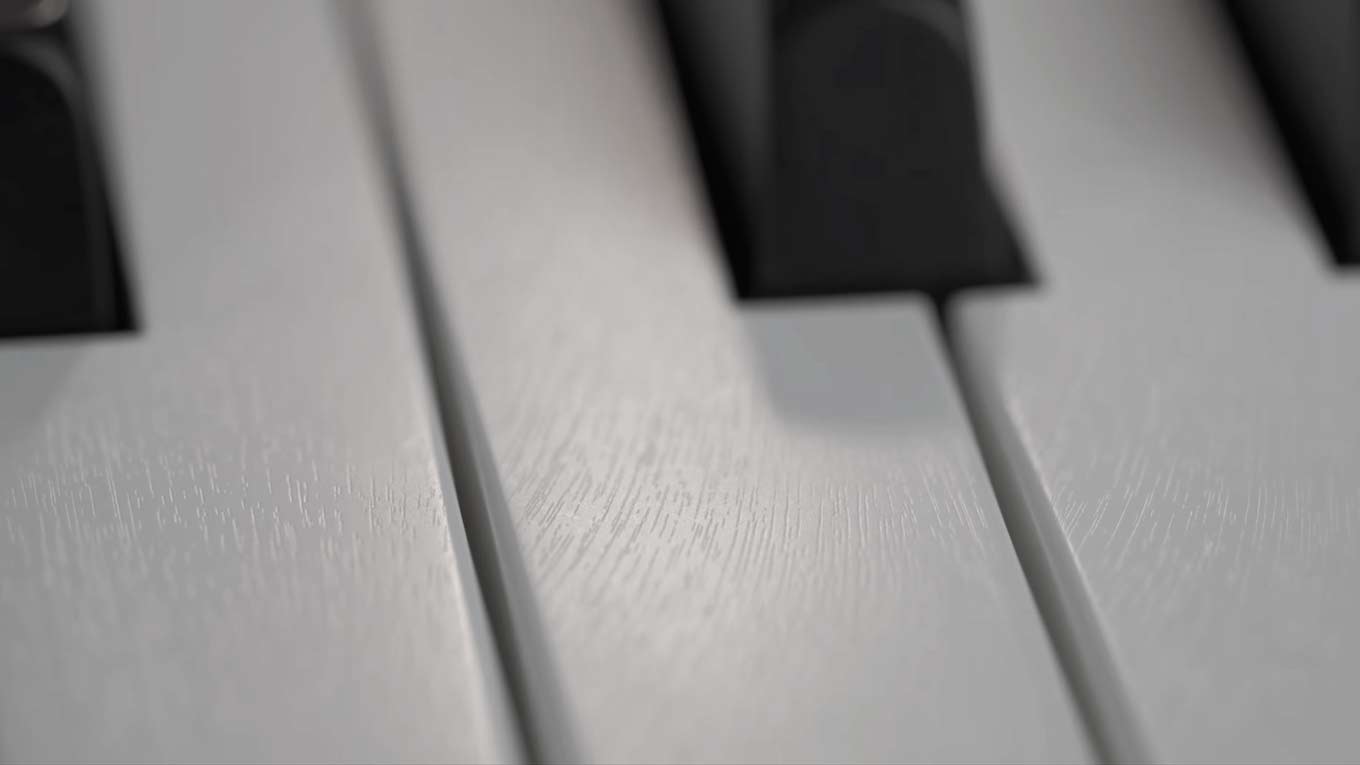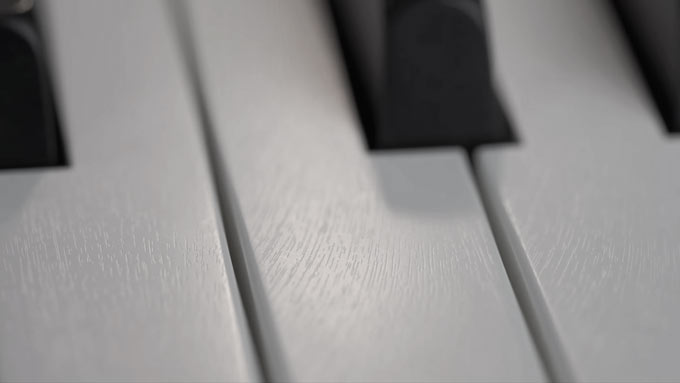 The keys themselves come with a faux-ivory finish, adding to the realistic feel (while also doubling as grip for pianists with sweaty hands). The feel also extends to keypresses, where the hammer action feels quite natural despite the lack of actual hammers or strings.
Some might find the action to be a bit too heavy especially when playing trills and fast passages, but that mostly depends on what kind of music you like to play as well as your prior experience with acoustic/digital pianos.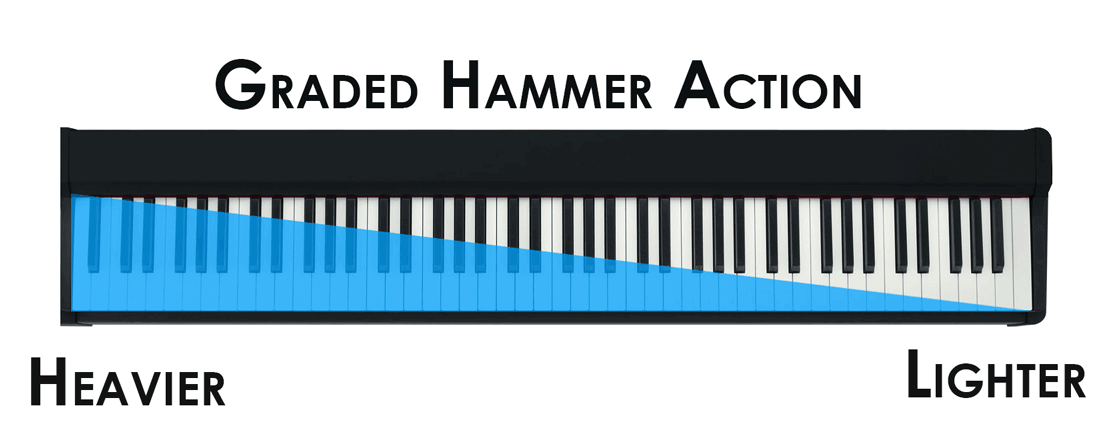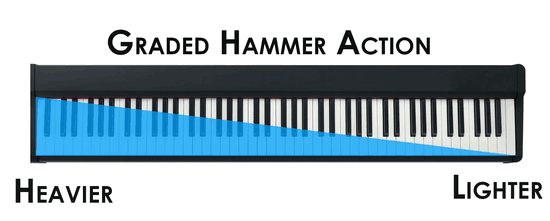 Apart from that, there's also the graded nature of the keybed. Lower keys require more force to push down compared to keys in the upper registers. This simulates the response you get from differing hammers sizes as you ascend the octave ranges.
If you're not happy with the default dynamic response, you can modify the velocity curves through 100 distinct levels, which is extensive and allows you to truly make the FP-60X play the way you want it to.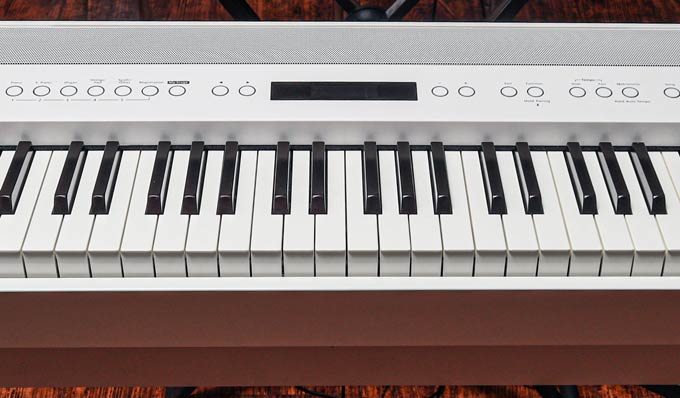 To sum up the keys on the FP-60X, they're on point. Just remember that these are ultimately a budget-level key action (though a very good one), and there are better options out there, especially if you're willing to invest a little bit more.
Sound
In the sound department, Roland knows what they're doing. This company has some of the best sound designers in the business, and their vintage instruments are still coveted to this day, decades since their initial release.
On the FP-60X, you get a total of 358 sounds, but just bear in mind that 255 from that number are General MIDI 2 sounds, which are generally of a lower quality for reverse-compatibility purposes. Also, 9 of the sounds are drum kits, which aren't the best fit for weighted keys.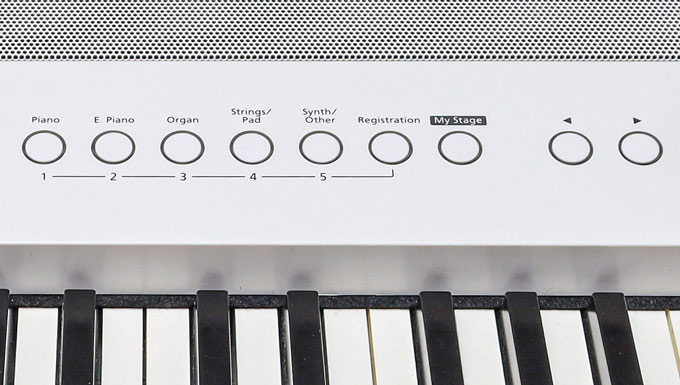 358 sounds (79 non-GM2 sounds + 9 drum kits) is a slight step up over the 351 sounds (72 non-GM2 sounds + 9 drum kits) on the original FP-60.
The 79 main sounds on the FP-60X are as follows:
16 pianos – includes variations of uprights and concert grands, synth pianos and harpsichords
18 electric pianos – includes DX7-style FM pianos, tine/reed-based electric pianos and clavs
18 organs – Jazz, electric and pipe organ variations
27 strings/pads – sampled orchestral strings, choirs and synth pads
14 others – synth leads and basses
9 drum kits
1 SFX (sound effects) kit
255 General MIDI 2 sounds
The FP-60X uses Roland's SuperNATURAL sound engine, which uses a combination of sampling and modeling to produce sounds that go beyond simple audio playback. This, in theory, allows the instrument to achieve sounds that react realistically to your playing dynamics.
Much like with the previously reviewed FP-30X, most, if not all of the sounds on the FP-60X are updated from the original FP-60. This is due in no small part to the new sound chips in the FP-60X, which allows the sound quality to be bumped up a notch.
I do want to bring up the big elephant in the room. Some of the sounds on the FP-60X, particularly the pianos, are near carbon copies of the sounds from the FP-30X.
By trying out the two FP-X digital pianos side by side using headphones, I couldn't tell the difference between them.
(Headphones were used to remove the different speakers from the comparison, as the FP-60X's speakers are superior)
This can be interpreted in two ways. You could take this as a sign of the FP-30X's high quality, or you could take this to mean that the FP-60X is overpriced.
We'll come back to this point later on, but I personally consider this to be a win, as the sounds certainly sound good.
---
Pianos
As a digital piano, you'd expect the piano sounds to be the most important part. Thankfully, the FP-60X has this down pat, and I feel like the FP-60X's piano presets are some of the best in their price bracket.
As I brought up earlier, the sound engine on the FP-60X is a step up from the original, and this is most evident in the piano sounds.
Comparing the FP-60X to its predecessor, I found that the FP-60X sounded much 'fuller', with a more balanced frequency spectrum that sounded more natural. In contrast, the original FP-60 sounded like some of mid-frequencies got cut out, making the sounds feel thin.
The default sound you get when you boot up the FP-60X is a beautiful concert grand, which is neutral and clean, having minimal ambience and on-sample reverb.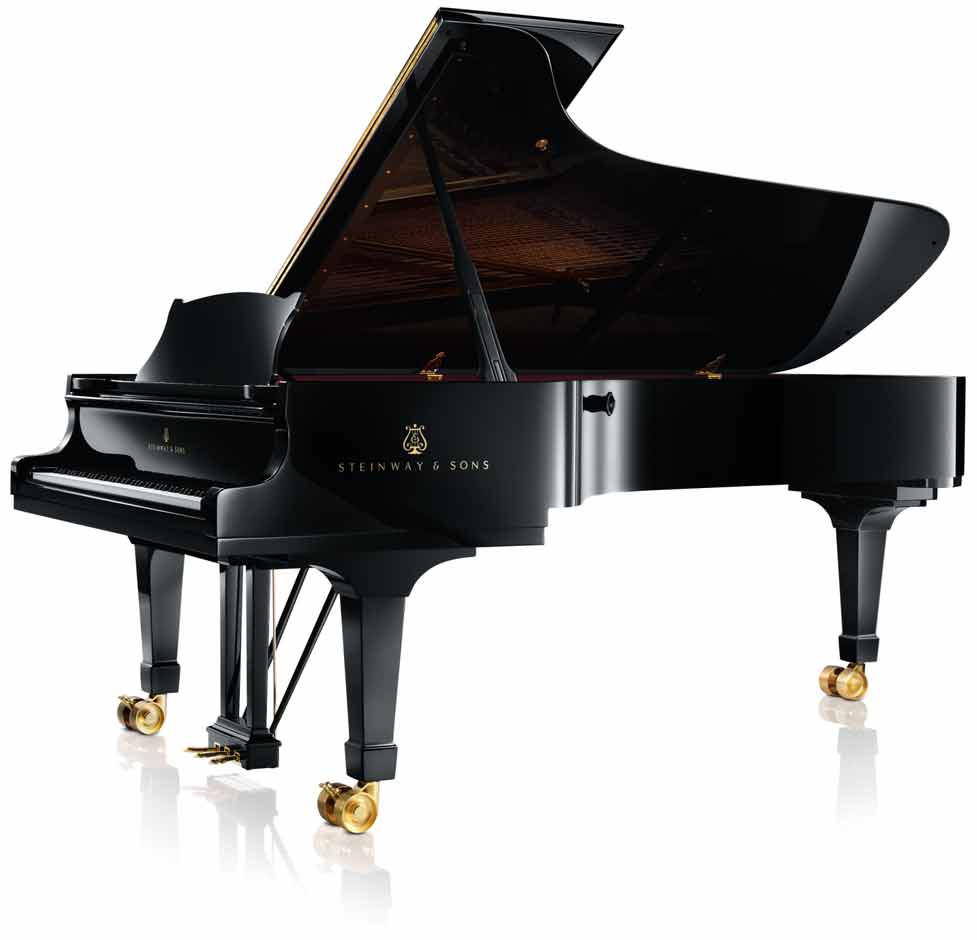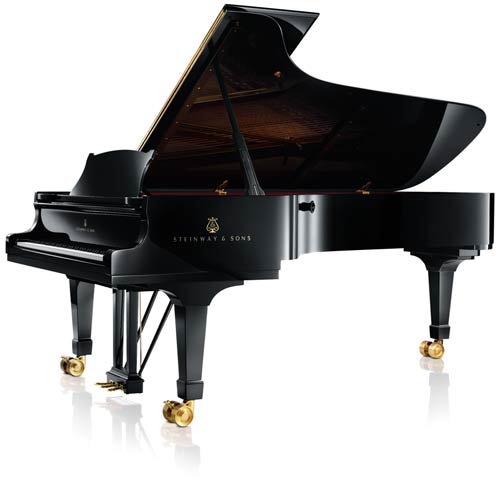 This preset is perfect for practice purposes, as it minimizes distractions that might arise during practice. Even the most minor changes in dynamics can result in an audible change, making the FP-60X feel very real despite its digital roots.
It's worth talking about the reputation of Roland's SuperNATURAL sound chip. Some people dislike the overly bright piano sounds on Roland instruments, but I don't mind (especially since the FP-60X comes with an easily accessible EQ on the front panel).
The Piano category also includes an '70s E. Grand' preset. This seems to be based on Yamaha's early CP synthesized grand pianos. Apart from this, you also get harpsichord presets if you need era-specific pieces.
The interesting about the FP-60X's piano presets are the customizability via the Piano Designer. You can access this menu through two ways.
If you don't mind menu diving, this is available through the onboard function menu. Alternatively, you can use the Piano Designer app, which connects via Bluetooth.
---
Piano Designer and 'My Stage'
A lot of the Piano Designer's intricacies flies way over my head, as I'm someone who has primarily utilized digital pianos throughout my music career.
Since the SuperNATURAL sound engine combines sampling and modeling in a neat package, it's only natural that Roland gives you access to the parameters used during modeling.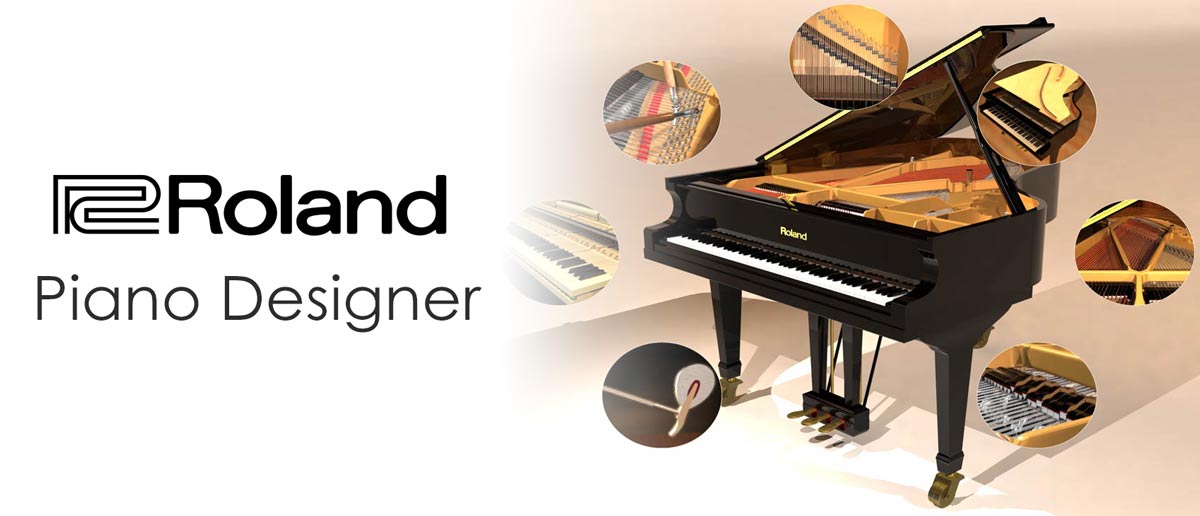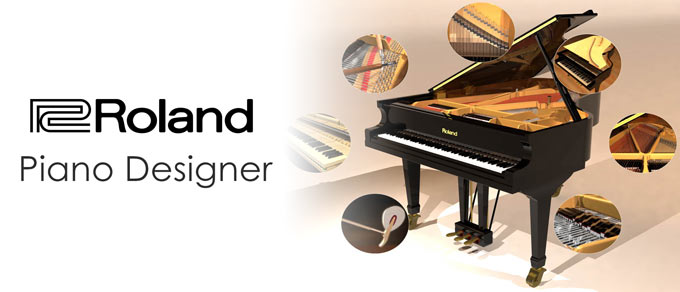 While I didn't dabble with it too much during my playtest, the Piano Designer allows you to modify parameters such as the following.
Lid – the extent of which the lid of the piano is open
String Resonance – the sympathetic vibrations of strings adjacent to the played string
Damper Resonance – simulated resonance of the piano when the damper pedal is pressed
Key Touch – adjusts the sensitivity of the keys
Key Off Resonance – simulated sympathetic vibrations when keys are let go
Temperament – selection of various temperaments different from the default A440 Equal tuning
Single Note Volume – the volume of each key
Single Note Character – the tone of each key (hard or softer sound)
Single Note Tunings – tuning adjustments of each individual note
If you're like me and have a minimal knowledge regarding acoustic piano design, you'll appreciate the 'My Stage' button, which allows you to shift through Roland's pre-designed Piano Designer presets.
Every time you hit the 'My Stage' button, you shift through different combinations of settings. Each preset has subtle differences, and it is very fast to find your favorites.
If you opt to enter the Piano Designer at this point, you can see the exact parameter values, allowing you to do further fine-tuning.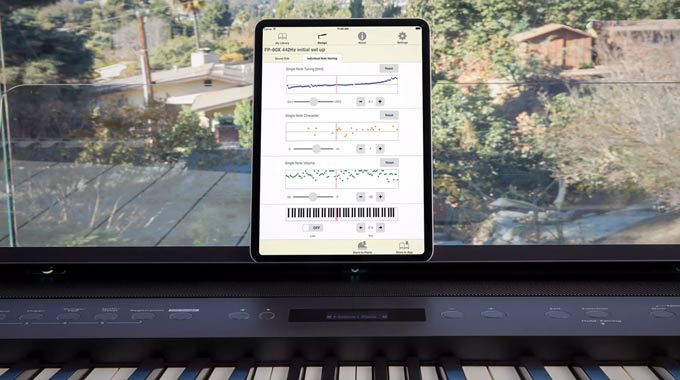 I'm honestly in love with the 'My Stage' button, and it's something I hope gets added in future digital pianos with customizable modeling down the line.
Companies already have teams of amazing sound designers, and having bespoke presets just feels natural.
I'm honestly surprised that Roland is the first to come up with the idea of preset model configurations. This transforms the 'Piano Designer' from a nice bonus into a legitimately useful feature. I just must give props to Roland for this.
---
Other Sounds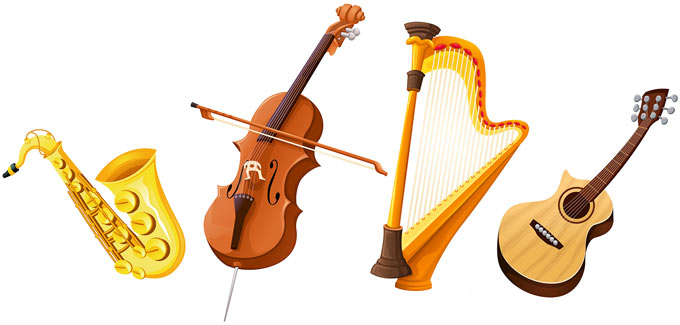 The 'E. Piano' sound category is equally impressive. Roland's Wurlitzer and Rhodes-style presets are some of the most popular in the industry and respond realistically to their playing dynamics. You also get synthesizer-based pianos like DX-7s and synth stacks.
The dedicated 'Organ' category is also quite decent. The FP-60X's organ sounds occasionally include modifiable rotary effects, which is rare on digital pianos that aren't dedicated stage pianos. I particularly love Roland's jazz organs, and the 'Combo Jz. Organ' preset is perfect for my needs.
The 'Strings/Pad' category has some gems as well, and is very well-suited as an extra layer to add richness to the already stellar tones from the prior two categories.
If you love 80s music, you'll love the 'JP8 Strings' preset, which emulates the classic Roland Jupiter 8's classic preset.
The last category, 'Synths/Other' is somewhat sporadic, but the synths sounds are just as good as the rest of the instrument.
The 'Super Saw' preset is surprisingly good for slicing through the mix, but it made me realize how much a pitch or mod-wheel would add. A couple of basses are also available to practice your split-keyboard skills.
The drum kits and GM2 sounds are also included in the 'Other' category, and are comparatively basic compared to the rest of the FP-60X's sonic palate.
However, these are likely best used through rhythm functionality (though this is not accessible on the keyboard itself).
All in all, the FP-60X's sounds are great, and you won't be disappointed by the number of sounds on offer either.
---
Effects
The FP-60X's effects section is very weak, and I'd argue that it shouldn't even be called a section at all. The only effect you can modify on the FP-60X is the ambience.

The ambiance effect is the FP-60X's reverb unit, which allows you to add a sense of space to your sounds.
There are 4 different ambiance algorithms.
Studio
Lounge
Concert Hall
Cathedral
You can easily switch between the ambiance algorithms using the dedicated 'Ambience' button. The reverb depth can also be modified. There are 10 distinct depth levels, which change the reverb size and dry/wet mix.
Combining the ambiance controls with the 'My Stage' presets give you a ton of customization, and is legitimately a ton of fun. I found myself modifying my playstyle on the fly as I went through different settings, which is a testament to how good the effects sound.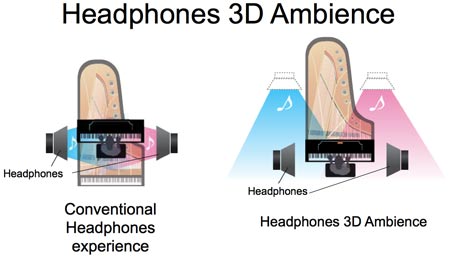 It is also worth discussing the "Headphones 3D Ambiance" effect, which is only available when using headphones (an on by default).
By switching this on and off, I found that I preferred the sounds with it turned on, but just know that you can change things if you think otherwise. As noted previously, a rotary effect is present on some organ sounds, but that's all you get.
I love Roland's electric piano tones, and some of them come with a built-in chorus effect which is very tasteful.
However, I wish we got a bit more control. Even giving us a modifiable chorus depth amount would have further extended the FP-60X's flexibility.
---
3-band Equalizer
The FP-60X's 3-band EQ is available on the front panel and comes with a low, mid and high band. This is still an incredibly convenient feature that is well-deserving of the Red Dot Design Award.
As a refresher, the FP-30X's Brilliance effect was a simple high-shelf EQ with 10 preset levels. On the FP-60X, you have the same effect through the 'Hi' EQ fader. In terms of flexibility, the FP-60X is the easy winner.
The low, mid, and high EQ bands act as low-shelf, bell and high-shelf EQs respectively. The frequencies of each band can be modified through the function menus, which is a nice touch too.
While most of the sounds are good right out of the box, having an easily accessible EQ allows you to shape sounds within the moment.
This is likely more relevant for performers. For example, if your band has a dedicated bassist, you might slide the 'Low' fader down a few notches to give them space.
Polyphony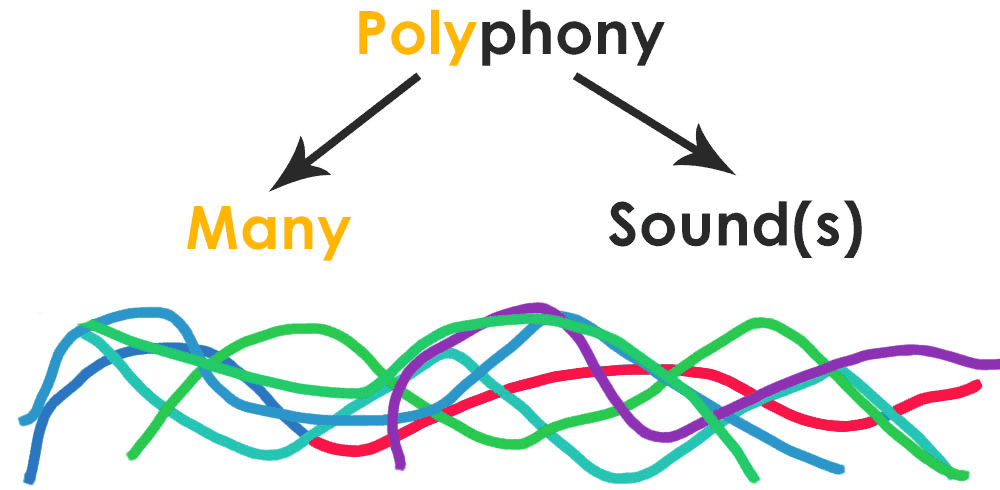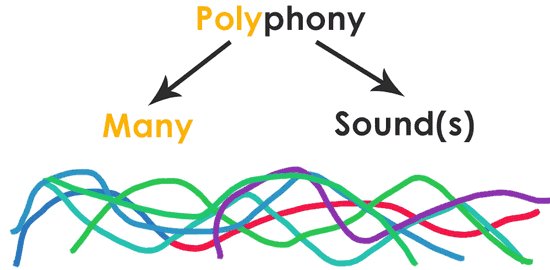 The Roland FP-60X comes with 256 notes of polyphony, notably less than the 288 notes you get on the original FP-60.
My guess is that with the new sound chip Roland decided to unify their approach, so now all three FP-X models have 256-note polyphony (except the FP-90X also offers unlimited polyphony for their modeled piano tones).
Thankfully, I can safely say that you'll never max this out during play. Even when using layered multisample sounds sustained over long phrases, you should be fine.
Polyphony is rarely an issue unless you're using arranger keyboards with tons of instruments playing simultaneously, but the peace of mind provided by a high polyphony count is always nice to have.
Speakers
The Roland FP-60X comes with stereo 'bi-amped' 13W speakers and sound good and clear over the full range of volume levels.
These speakers are the same as those found on the original FP-60, and we were already quite impressed by their capabilities in sound projection.


Unlike the FP-30X and its bottom-facing speakers, these speakers are front-firing, which delivers a different sound stage. I personally prefer the front-facing speakers, as you're getting the direct sound, unaffected by reflections.
In terms of the raw output, the FP-60X's speakers are powerful, and can easily fill out a small to medium-sized room when cranked. Naturally, we recommend using an external amplifier or speakers if you intend on performing.
Features
The FP-60X is a feature-complete digital piano and should work well for both practice and live performances.
First, we'll go through a quick rundown of the modifiable parameters and functionality available on the FP-60X.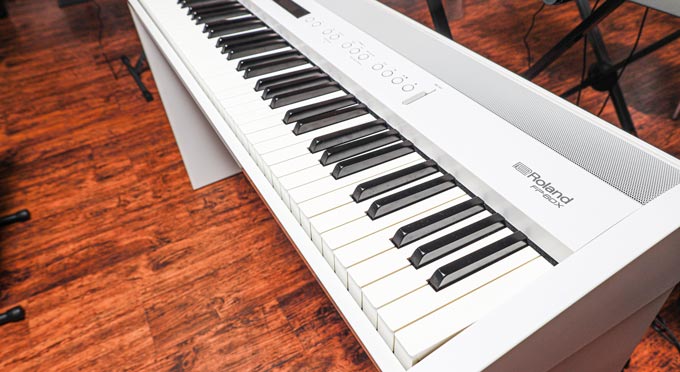 ---
Functions
All of the following features are modifiable from the function menu, but you can also opt to use Roland's Piano Every Day through the Bluetooth connection if you want a larger, touch-based user interface.
Some notable settings include:
TRANSPOSING. This allows you to change the played key. For example, you can transpose down 2 semitones, and your C-key playing will sound like an A#-key.
METRONOME. Pressing the metronome button activates the in-built metronome. The tempo can be set using the dedicated buttons.
METRONOME SETTINGS. You can change the time signature, downbeat, pattern, volume and tone of the metronome.
MASTER TUNING. The central tuning of the middle A can be modified from 415.3 Hz – 466.2Hz.
Apart from these functions, there are a few other features on the FP-60X to talk about.
---
Modes
The FP-60X includes 3 different modes. There's dual, split and twin.
Dual mode allows you to play two sounds simultaneously, though it does come with a few minor (mostly unnoticeable) limitations. Choosing which two tones to layer is easy using the arrow keys on the front panel.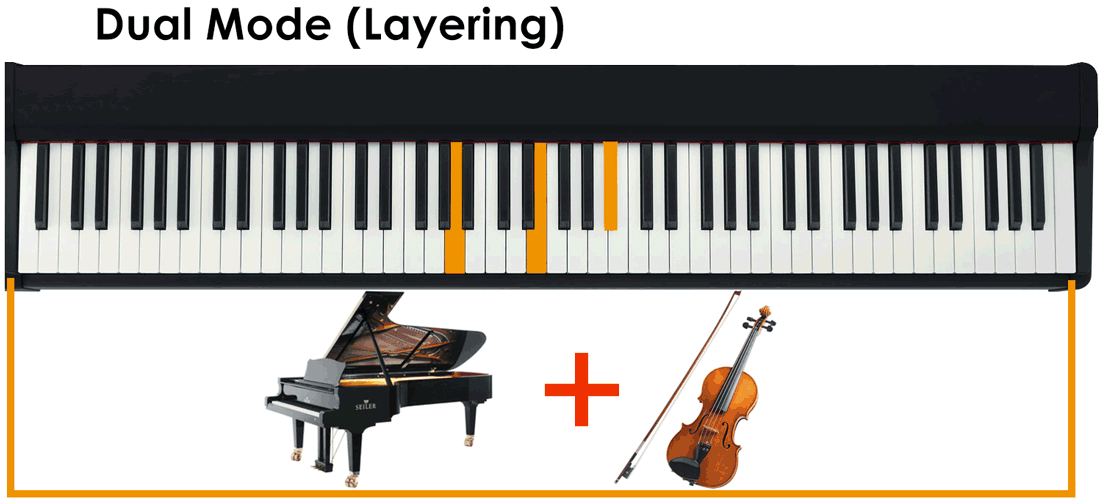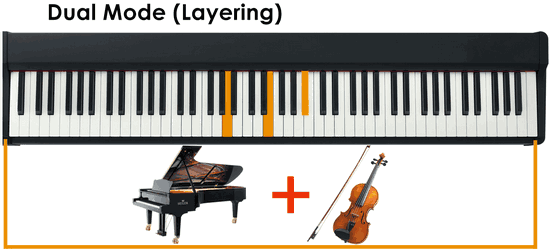 The front panel includes two faders which control the individual volume of each layer, letting you tailor your mix with a good degree of detail.
Roland does note in the manual that certain effects might only apply to one of the two sounds. Similarly, Roland notes that piano sounds might sound different when layered.
However, I couldn't find a combination that triggers this limitation, which means it might be a rare edge case.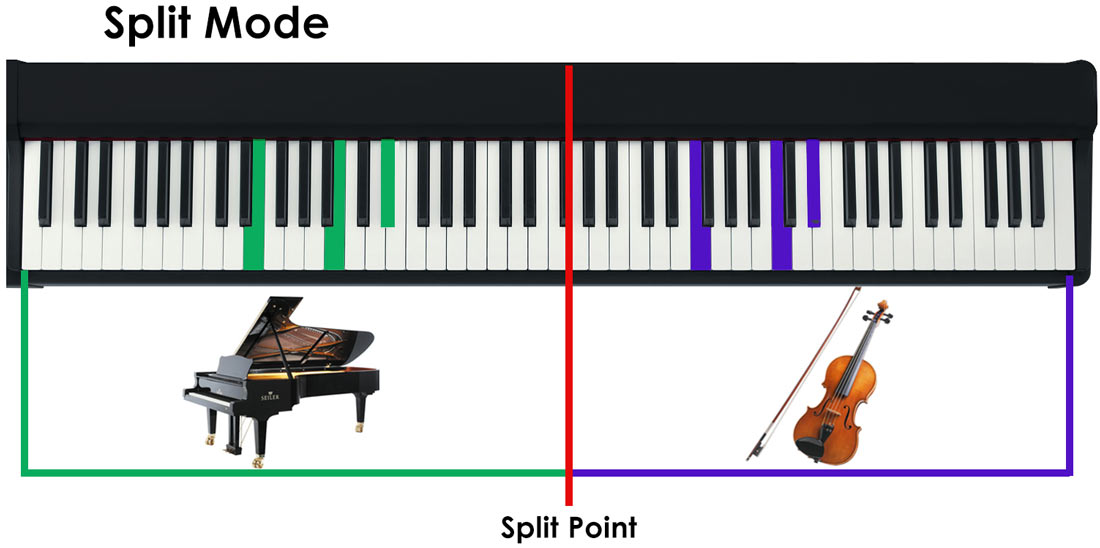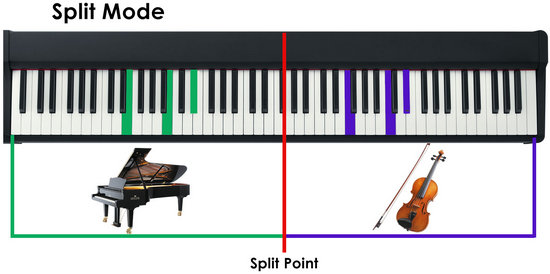 Split mode, as the name implies, splits the keyboard into two halves, allowing you to play two different sounds with your left and right hand. The split point and tone for each hand can also be customized easily.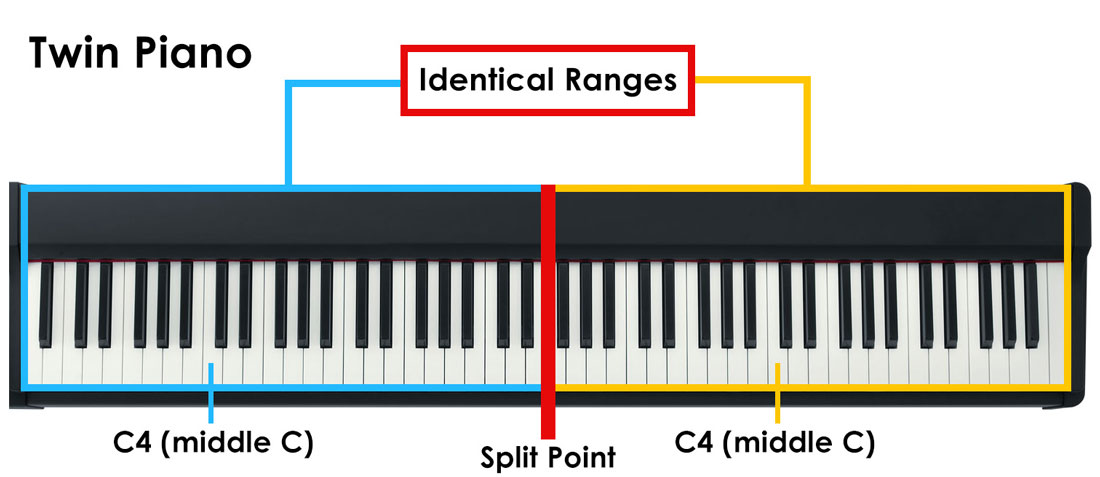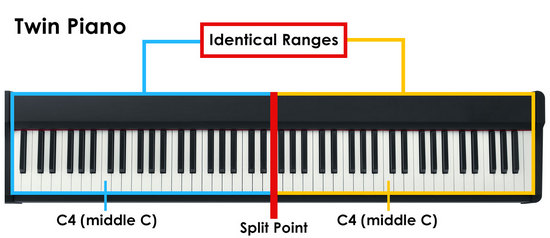 Twin mode might be more applicable for one-on-one teaching sessions. Using this mode splits the keyboard into two halves of equal octave ranges, and allows teachers to sit alongside their students and do demonstrations directly.
---
Mic Functionality
The FP-60X comes with a mic connector on the back panel and lets you use a dynamic mic routed through the internal amplifier.
This seems like an unexpected and unnecessary feature, but it makes sense when you consider the FP-60X to be a performance-focused instrument.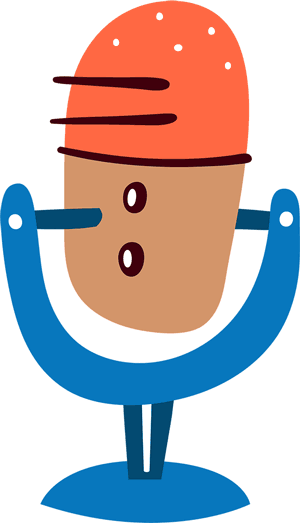 The mic output, from my minimal testing, sounded clean so long as you don't push the rear gain control too high. The mic then gets routed through a few optional internal effects before getting pushed to the output.
The available effects include a Compressor, Echo, and Doubling. I do find it funny that the mic has more effects than the built-in non-piano tones, but I'm not going to say no to extra features.
The Compressor gives you a bit of dynamic control, bringing up the volume of your quieter vocals while taming the higher peaks. This comes with 3 distinct intensity levels and is a nice touch to make singing vocals more consistent.
The Echo effect is a delay unit and syncs to the internal metronome tempo. This includes 7 different 'echo types', and comes with 10 different intensity levels. Introducing a bit of subtle delay to vocals is nice, but the effect can get quite out of hand at intensity levels past 5.
Finally, the Doubler effect produces slightly detuned copies of your voice and spreads them across the stereo space. This gives your vocals a lot more width and atmosphere, but I personally found the effect to be a little overbearing even at moderate levels, so your mileage may vary.
All in all, the mic section is surprisingly fully featured. As someone without any singing experience (or proficiency), this isn't for me. However, for gigging singer songwriters, this might be a good way to save on external mixing boards or effects.
---
Song Recording and Playback
You can record songs onto the onboard memory or an external USB drive (which needs to be formatted in advance). By pressing the record button, you can play along to the metronome, and save your song as a MIDI file (SMF format) or audio (WAV format) once it is done.
Note that WAV files can only be saved to external USB memory sticks.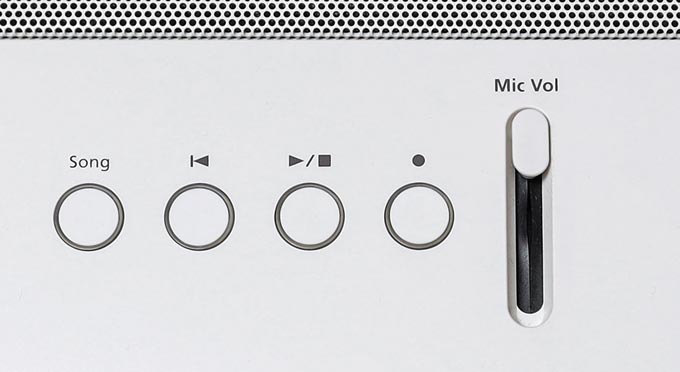 The recording process itself is very limited. You can record a single track at any given time, and that's all you get. This is quite odd, as most other digital pianos let you record left- and right-hand parts individually.
However, you can still practice individual hand parts by recording one hand and playing back to the recording. Split mode and layer mode both work alongside the recording functionality.
Having audio recording in the WAV format is great as that gives you an easy way of using the excellent sounds without relying on complex routing and recording setups. The simplicity is something worth praising.
The FP-60X comes with 32 built-in songs, and there are also demo songs that show off what each preset tone can do.
---
Bluetooth & Piano Every Day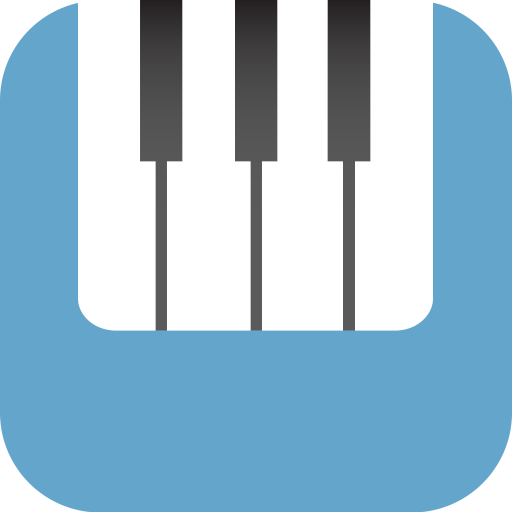 Like the original FP-60, the FP-60X comes with both Bluetooth Audio and MIDI, this gives the FP-60X a complete feature set when it comes to the Bluetooth department.
The primary use case of the Bluetooth functionality is through Roland's Piano Every Day app. Using this app, you can control nearly every aspect of the FP-60X without even touching the onboard controls.
Personally, I never really found the app to be necessary. The onboard controls are already very well thought-out and having touch controls just seemed like an unnecessary extra set.
This is further exacerbated by the app's lackluster design. On Android's Google Play store, the app is sitting at 2.1/5 star rating, which is way below average.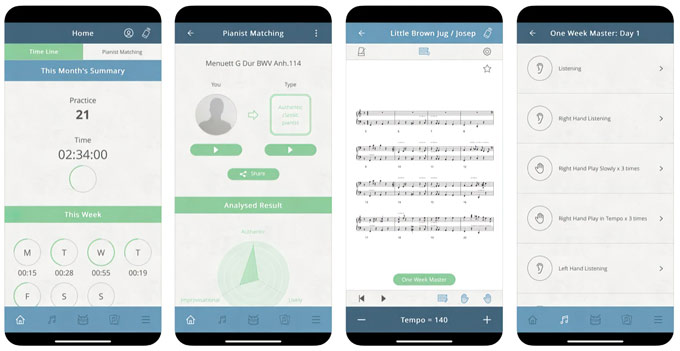 That's not to say the app is useless. There are unique features like arranger keyboard-style rhythms and accompaniments, which are inaccessible on the piano without the app.
Whether or not you want to use this is up to you, but it's nice to know that there are bonuses should you want them.
It's just a shame about the app's issues. Hopefully, Roland can iron out most of the issues over time with updates, eventually making the app a truly impressive add-on.
---
Bluetooth Capabilities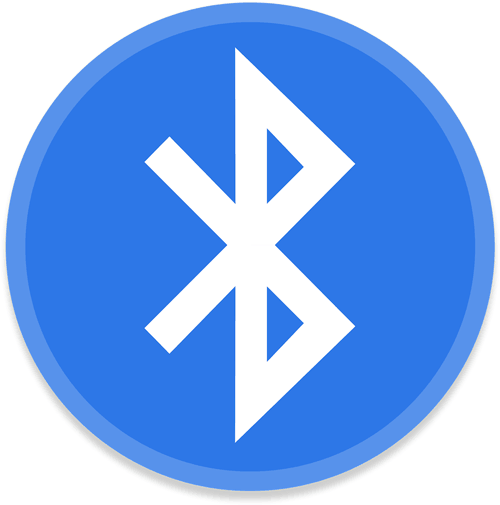 Since we brought up Bluetooth Audio and MIDI, let's discuss what you can and can't do with these features.
First, just know that Bluetooth Audio only works one-way. While you can playback audio from your Bluetooth-connected devices, you cannot record audio from the FP-60X.
This means playing backing tracks from your smartphone works, but you can't use a Bluetooth speaker to amplify the FP-60X. This is understandable, especially given the considerable latency problems you might be facing with Bluetooth.
With Bluetooth MIDI, you have a lot more flexibility. You can record MIDI from the FP-60X, and even use it to control music apps that support external MIDI input.
Connectivity
The FP-60X has a complete set of connections on its back panel.
A pair of stereo 1/4″ outputs are available and will be used to connect the FP-60X to external speakers or amplifiers. When the front-facing speakers won't cut it for a performance venue, these will be necessary. If you don't have a stereo system, the Left output can be used as a Mono output as well.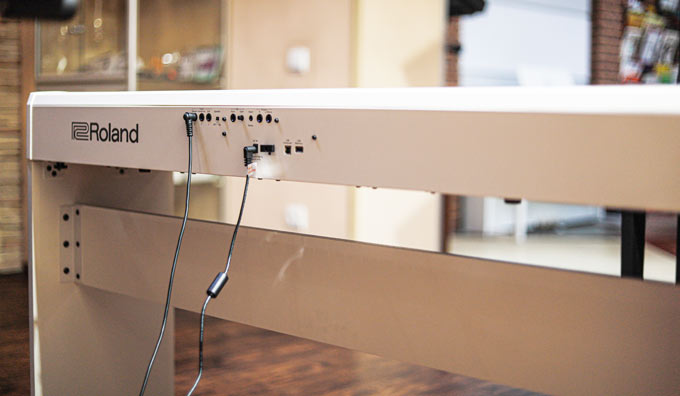 For home-based practice, there are two headphone jacks on the front of the FP-60X. There is a 1/8" and 1/4" jack, both of which can be used simultaneously. This gives two benefits. More than one person can be listening at any time, but you also don't need to deal with converters if you have the 'wrong' type of headphone plug.
Next, there's the mic input, this is a 1/4" input jack, and there is no phantom power. This means you can only use dynamic microphones. There is a gain control knob located beside the mic input as well, and the microphone amp is fairly clean if you don't push it too hard.
For audio playback, there is a 1/8" mini-TRS jack, which means you don't need to rely on the Bluetooth connections. If your playback device has a headphone jack, this will work for you.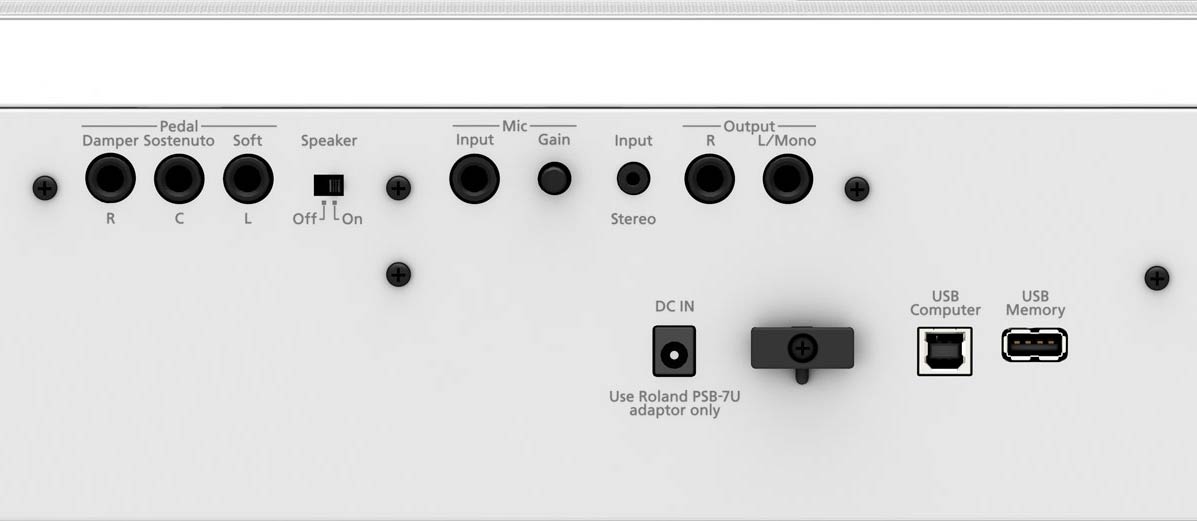 To connect USB drives, there is a USB Memory slot. Bear in mind that memory sticks need to be formatted before they can communicate with the FP-60X, which removes all data on the memory stick.
Next, there is a USB Type B port which can serve as a wired alternative to Bluetooth MIDI connectivity by linking the FP-60X to your computer or smart device. This supports both USB MIDI and Audio, which means you won't need an audio interface to record the excellent onboard sounds into your DAW.
Finally, there are the pedal jacks. The FP-60X comes with 3 pedal jacks, for Damper, Sostenuto and Soft pedals respectively. These primarily support the 3-pedal setups from the KPD-90 or the RPU-3.
The damper jack is mandatory, as a piano without a sustain pedal just isn't complete. Thankfully, the FP-60X comes with Roland's DP-10 pedal by default. The port itself is universal and works with any damper pedal on the market, which means you can switch pedals if you have a preferred model.
The rest of the jacks should work with any switch-style pedals, but I didn't test this out. They are designed to work with any one of Roland's matching pedals. Unfortunately, these are only available as a separate purchase, so we'll discuss this below.
Accessories
The baseline Roland FP-60X package comes with the following:
Owner's Manual and Safety Leaflet
AC adaptor
Power cord
Music rest
DP-10 damper pedal
For safety purposes, I'll always remind people to check the AC adapter voltages, ensuring that they match your country's output mains. This is especially important if you are importing the FP-60X from an overseas retailer. The last thing you want is to short out your new digital piano.
These are all you need to start playing, though you might want to consider getting a few extra purchases.
---
Pedal
The included DP-10 pedal is one of Roland's better options, supporting half-damper functionality. There isn't much to complain about, but you might be in the market for 3-pedal setups to match real acoustic pianos.
In that case, you'll want to consider the KPD-90 pedal board or the RPU-3 pedal unit. Both of these options are well-built and definitely feel like they're designed to be part of the FP-60X.
The RPU-3 will likely be the best option, as the KPD-90 is designed more as a companion piece to the KSC-72 furniture-style stand.
---
Stand
Speaking of stands, the FP-60X doesn't come with one. The KSC-72 stand mentioned before is the furniture-style dedicated stand, which is required to use the previously mentioned KPD-90.
However, are actually 4 different compatible stands, designed for both the FP-60X and the FP-90X. These include the KS-G8B, KS-10Z, KS-12 and KS-20X. These are all well-built, durable keyboard stands that will last you a good long while.
The choice is really yours here. I would personally go with the KS-20X, but I'm also someone who puts more of an emphasis on functionality over aesthetics.
Ultimately, the FP-60X does work with any generic X- or Z-style stand thanks to its front-facing speakers. If you're short on cash, try out one of these recommendations.
---
Headphones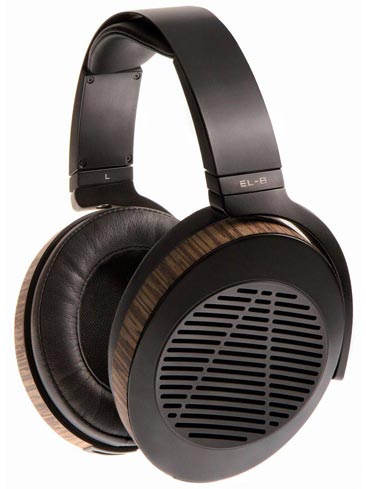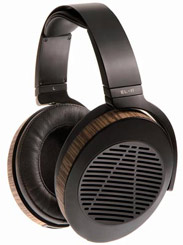 Headphones come in very handy when you want to practice in private, focusing solely on your playing and not disturbing others nearby.
Moreover, a good pair of headphones will provide a clearer and more detailed sound compared to the onboard speakers.
Check out this guide to learn how to choose the best-sounding headphones for your keyboard.
Summary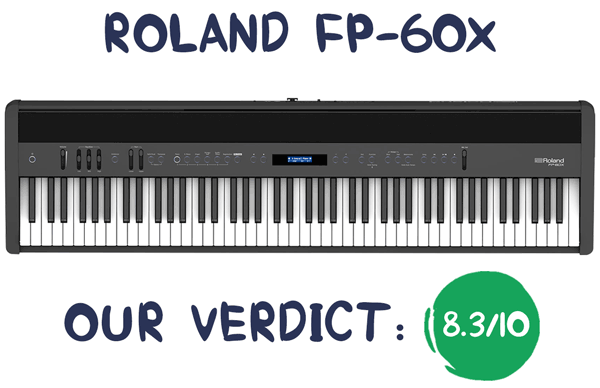 Pros
PHA-4 Standard key action
Upgraded SuperNATURAL engine
Controls are excellent
New My Stage feature
Clean front-facing speakers
Extensive connectivity options
Cons
Not very portable at 42.5 lbs
Limited effects and recording capabilities
Not a huge upgrade over the FP-30X
---
The FP-60X is a very good digital piano, and I really don't have much to complain about. The keys are great, it has beautiful tones, and it is also built to last. Even the control scheme is incredible, being derived from the award-winning FP-90.
However, you might remember me bringing up comparisons to the FP-30X, and that is something very relevant to discuss. The FP-60X is more expensive than the FP-30X, which is a relevant point considering that there really isn't a significant upgrade despite the price hike.
I talked about how the piano sounds are practically identical between the FP-30X and FP-60X while listening through headphones, and that's a sentiment that seems to be shared by most users online.
The speakers on the FP-60X are undoubtedly better, but it's still worth noting that that is the only significant difference between the main piano sounds.
Apart from that, it's worth discussing the control scheme. I might sometimes put too much emphasis on the user experience, but the FP-60X legitimately has one of the best user interfaces on the market, and its miles above the FP-30X's last-gen, minimalist interface.
Ultimately, I think the FP-60X is caught in an awkward position. It innovates on the FP-30X's formula, but one can easily choose to compromise on convenience to save some cash. While it might take a few more minutes to get an ideal sound on the FP-30X, the result will still be practically identical.
To end this review off, let's answer a few questions I posed earlier on. Do I recommend the FP-60X?
Absolutely. As a standalone instrument, the FP-60X does practically everything right, and it's hard to find anything to hate about it.
Seriously, when 'low effect count' is the only legitimate nitpick I can come up with, you know that the FP-60X is doing things right.
The asterisk on that recommendation is the existence of the FP-30X, which is an excellent instrument in its own right. While it does sacrifice a few features to hit the lower price point, it still includes all of the essentials that make it an excellent digital piano. So, which is right for you?
If you're a performer, I'd say the FP-60X is the easy choice. It is better in every regard that matters for a live musician. Having easily accessible controls and helpful visual aids is underappreciated until you're in the thick of things, and Roland's design really does deserve the praise it gets.
The problem here is that stage pianos like the RD-88 exist and don't cost much more. These instruments cater more specifically to live performers with a wider sound set, a more complete set of effects and performance features.
When it comes to home-based use or practice purposes, the FP-30X is probably the way to go. While you are sacrificing a bit in terms of speaker quality and features, you're still getting the same piano sounds at a cheaper price.
The FP-30X's speakers are no slouch either, so you aren't sacrificing too much.
Check the availability and current price of the Roland FP-60X in your region: