In any discussion involving digital pianos, the name Roland is almost guaranteed to come up.
Roland has been a leading music instrument manufacturer since the early 1970s, having made their mark with amazing synthesizers, timeless drum machines, and coveted guitar amplifiers and effects.
Hits from the 1980s, most recognizably Michael Jackson's Thriller, used Roland's Jupiter 8 for its lush sound.
Nearly everyone from classic Dr. Dre to modern-day Taylor Swift (the Grammy winning Blank Space) have records using Roland's TR-808 and its iconic kick and snare.
Even guitarists like Steve Vai and Eric Johnson proudly use guitar pedals from Roland's BOSS line. No matter how you cut it, there's no denying Roland's excellent craftmanship and the effect they've had on music.
A lesser-known instrument line from Roland is the RD stage piano line.
Roland, riding high on their successes, attempted to innovate in the realm of digital pianos.
Realistic piano sounds were a far-off dream at that point (32MB was considered huge at the time, and that's not a lot of space for samples!), so Roland worked smart.
Did it sound realistic? Not really, but its Yamaha CP-80-esque sound still sounded great. Elton John is probably the most prominent user of the RD-1000, using it both on tour and in studio.
While the sound was unique, what truly made the RD-1000 a vintage classic was its playability. While fancy hammer action keys were still a few decades off, the full-size, 88-note, wooden, weighted keyboard felt surprisingly realistic for its time.
The controls were also intuitive, an easy-to-use 3-band equalizer paired with togglable modulation effects made this an excellent keyboard for performers.
Why the long history lesson? Well, the RD-series has evolved with time, but the same design ethos remains today.
Every subsequent model, from the RD-300 to the RD-800, packed Roland's best digital piano sounds at the time into a solidly-built performance instrument.
In 2017, Roland released the Roland RD-2000, which is definitely the most advanced RD-stage piano available right now. The on-paper specs are impressive, but is the RD-2000 actually good?
Let's find out.
Roland RD-2000 Specs
PHA-50 hybrid wood/plastic action with Escapement feature and Ivory/Ebony feel
88 full-size fully weighted keys
Touch Sensitivity (5 types + offset for more precise control)
Sound: 2 Independent Sound Engines (V-Piano Technology, SuperNATURAL Piano/E.Piano/Clav), Virtual Tone Wheel Organ, PCM Sound Generator
128-note polyphony (unlimited for V-Piano)
1,100+ Preset Tones
Modes: 8 zones split/layer
Effects: Reverb x 9 types (42 presets), Chorus x 17 types (88 presets), Inserting Effect x 48 types (267 presets), Master EQ (5 brands)
9 Sliders, 8 Knobs, Pitch Bend/Modulation Lever, Modulation Wheel (2)
Connections: USB to Host (type B), USB to Device (type A), MIDI In/Out, Headphone jack (1/4″),  Main Out 1/4″ jacks (R, L/Mono), Main Out balanced XLR jacks (L, R), Sub Out 1/4″ jacks (L, R), 4 Pedal jacks, Audio In (stereo mini jack)
W x D x H: 55.5" x 14.4" x 5.5" (141.2 x 36.7 x 14 cm)
47.9 lbs (21.7 kg)
Release Date: January 2017
Full specs can be found on Roland's official site here
Check the availability and current price of the Roland RD-2000 in your region:
Design
Roland's high-end instruments always come with excellent build quality, and the RD-2000 manages that nicely, though I do have a few complaints.
With regards to the body and chassis, I am very impressed.
The 55.5″ x 14.4″ x 5.5″ (141.2 cm x 36.7 cm x 14 cm) RD-2000 clocks in at 47.9 lbs (21.7 kg), a bit heavier than I'd like, but most certainly not a bad thing.
This will definitely survive the travelling woes of gigging musicians, though it'd be worth investing in a good means of transportation. Overall, I'd describe the design of the RD-2000 body as very high quality.
The front panel is where things get truly impressive. As we've discussed before, the RD-series is built on the idea of hands-on control, and the RD-2000 is easily the best of the bunch for controllability.
Knobs, faders and buttons are laid out across the front panel, giving you direct control over multiple parameters without the need for menu diving.
Roland's FA-series of workstation keyboards have always excelled at this, and I'm glad to say the experience is replicated here to great effect.
While the RD-2000 isn't a workstation keyboard, the amount of control here definitely takes inspiration from modern-day workstations and their sound shaping capabilities.
We'll discuss the options in detail in the Sound section of the review, but let's focus on the layout and feel for now.
The buttons feel excellent, offering good tactile feedback. Since these are the controls you'll be interacting with the most, I'm glad to see good effort going into them.
I particularly like the buttons around the small screen, which are relatively tiny but retain the feel of the other full-size buttons, like those used for tone selection.
Knobs are equally well done. They are used for sound shaping and effects and are easily among the best I've used, having a good amount of resistance, allowing precise changes to be made.
I'm also glad to report that there is little to no stepping when it comes to the parameters, and that is very welcome for filter sweeps and gradual parameter changes.
The screen and large value dial should be familiar enough to anyone who's used workstations before, and as far as I can tell, these are identical to those on the Roland Juno-DS workstation.
Don't let that discourage you though. While the Juno-DS is more of an entry-level workstation, its controls feel excellent.
The only minor complaint I have is the display, which is slightly smaller than I'd like. While it's not too bad when designing sounds, it can be hard to read the text while on-stage.
The letdown here are the faders, which are used to mix sounds together under the split and layer mode, as well as a physical drawbar setup for the organ tones.
While I'm thrilled to have hands-on functionality, the faders feel a bit cheap.
Finally, we need to talk about the layout. This is the standard workstation-style layout we've come to expect over the years, and it's a tried-and-true design that is easy to understand.
I've got no qualms about it here, and the layout itself is easy to decipher without a manual. The problem is the proximity of certain elements, mainly the knobs and faders.
The knobs will be an issue to keyboardists with larger hands when making gradual changes or sweeps. While it's easy enough to grab them vertically, once you start reaching a 90-degree angle, you might find your fingers getting caught between adjacent knobs.
Personally, I have small hands and didn't have much of an issue with this, but I'd still recommend a hands-on session before purchasing it.
The faders are in the same boat, and when added to the cheap low-resistance build, they feel harder to control than I'd like.
While I understand placing the screen near middle C, I feel like the design could have benefited if spacing between controls were increased just a slight bit more. Either way, it's a minor issue at best and definitely something you can get used to over time.
Also, it's worth noting that two assignable mod wheels enable you to sidestep this issue.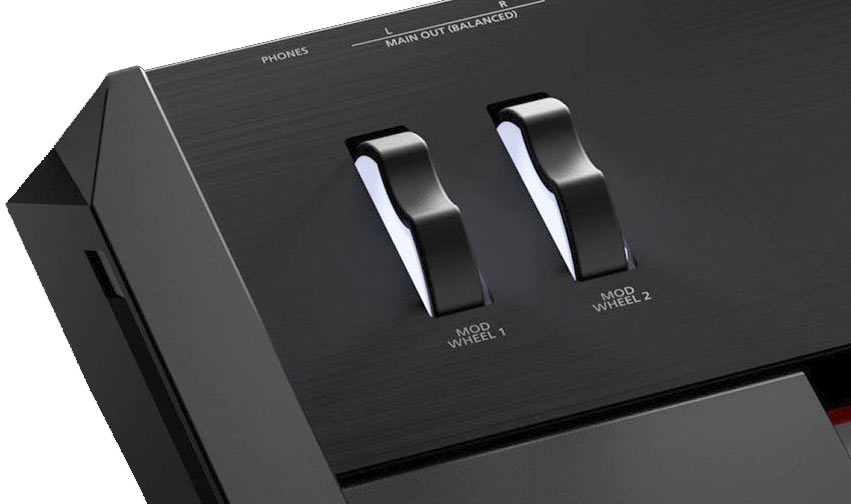 So, do I like the design of the RD-2000? I'd have to answer with a resounding yes. While I dock a few points due to the faders, there really isn't too much to complain about.
All in all, the RD-2000 looks and feels excellent. Now, let's see if it retains the excellent feel with the keyboard.
Keyboard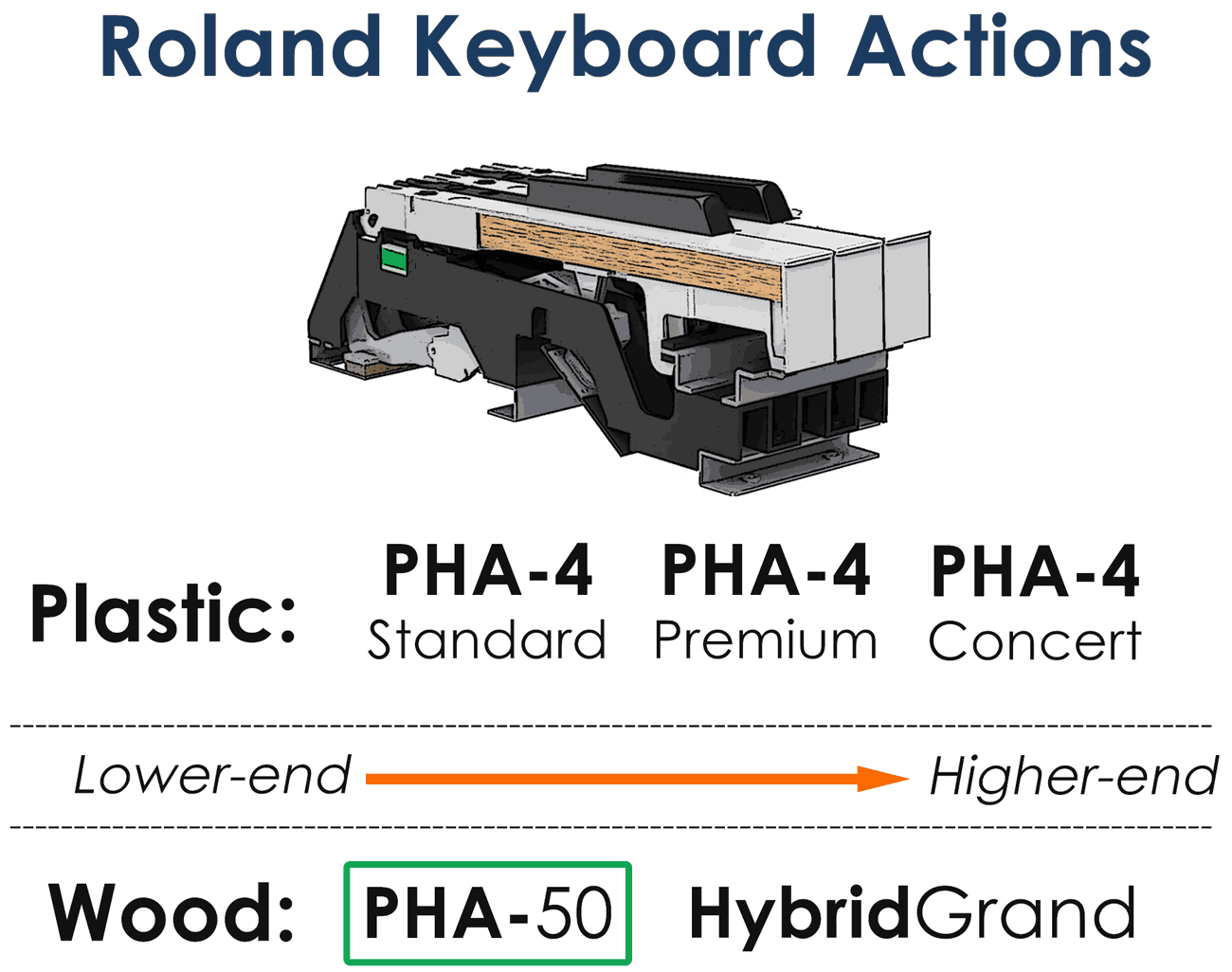 The RD-2000 uses Roland's PHA-50 Progressive Hammer Action, which is one of Roland's best keyboard actions, being seen last on the furniture-style DP603 and the FP-90 digital pianos.
What makes these keys unique is their hybrid construction. They have a wooden core and a plastic outer shell, giving the feel of true acoustic piano keys, while retaining the stability of plastic keys.
One might say this gives the best of both worlds, and I tend to agree. This means that the action's vibrations feel realistic, and that's something not many digital pianos can match.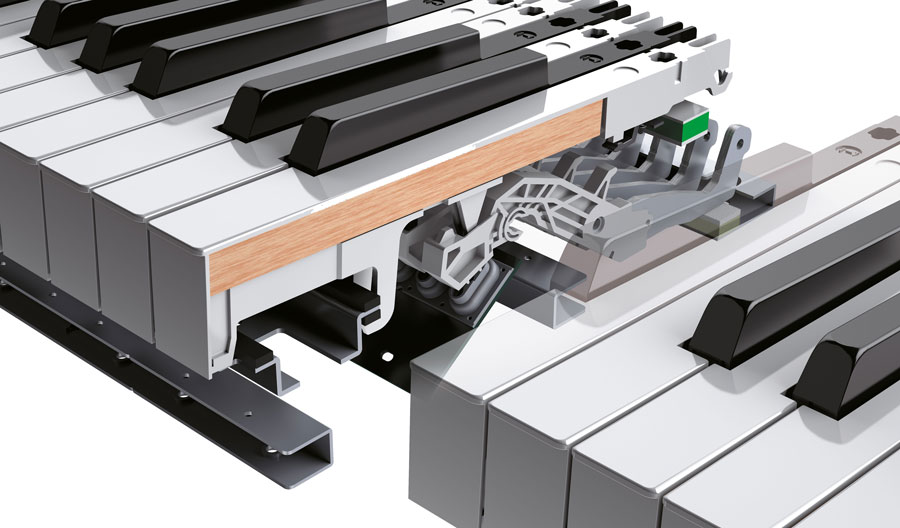 Speaking of feel, the PHA-50 keys feel very good, and I definitely rank them as one of the best feeling actions out there.
While the keys feel slightly lighter than those found on upright pianos and are closer in feel to the grand piano action.
This is a plus considering the large library of sounds on the RD-2000. Synths, organs, and electric pianos feel right at home on the PHA-50 keyboard, and I had a lot of fun playing it. The keyboard feels great for playing acoustic piano sounds as well.
Apart from that, the plastic exterior has a textured surface that Roland calls 'ivory-feel,' which gives the keys a natural grip that prevents slipping.
I've always been partial to textured keys and the subtle implementation here is good enough for me.
Apart from the playability, another standout feature of the PHA-50 keys is their escapement, which is a subtle "notch" felt about halfway down when you gently press the keys.
While it's another subtle inclusion that adds a bit of feel and doesn't really serve any purpose on a digital piano, it's still nice to have if you're looking for a grand piano feel.
Can you tell that I love the keys on the RD-2000?
Sound
Before we get into the sounds, let's get one thing out of the way. The RD-2000 does not have built-in speakers.
You will need external speakers or headphones to hear what you're playing. For purposes of this review, I used monitor headphones and my standard performance keyboard amp/cab combo.
Sounds were always one of the RD-series' strong suits. Whether it was the unrealistic yet unique tones of the early RD-1000 or the surprisingly impressive tones offered off the Roland V-Piano engine, the RD-series has always shone through with a good sound palette.
The RD-2000 takes this a step further than its predecessors, including both Roland's V-Piano engine alongside the SuperNATURAL hybrid modeling technology that powers most of Roland's digital pianos in the current day.
The result? Well, I think it does an excellent job. Let's talk about the engines first.
The V-Piano engine is based entirely on modeling, meaning no samples are involved whatsoever. Before you dismiss this as a second-rate imitation, I'd recommend listening to a few demos and blind tests before jumping to conclusions.
It's surprisingly effective at getting good sound, and the sound shaping options through Roland's Piano Designer allow a lot more editing than mere sample files.
I particularly like the inclusion of difficult-to-realistically-simulate details like hammer noise and sympathetic string resonance.
Considering that Roland made the first 10 acoustic piano presets with the V-Piano sound engine, they clearly have a lot of confidence in their engineering.
Just like the Roland FP-series, this powers some of the acoustic pianos here, and you also get access to a similar piano designer.

The SuperNATURAL sound engine focuses on the electric piano sounds and sampled workstation tones (bass, strings, synths and pads).
Skipping past all the technological jargon, the main difference of note here is the polyphony count.
This will come into play during layering, but you can play infinite notes on V-Piano sounds without cut-offs, whereas SuperNATURAL sounds begin to fall off after 128-notes are played.
Bear in mind that the RD-2000 allows you to layer up to 8 voices simultaneously, so you might run into issues if you rely on SuperNATURAL sounds as your base.
Now that we've covered the engines and their main differences, let's talk about the sounds. The RD-2000 comes with over 1,100 tones, which is a lot to work with. I'm glad to report that the sounds are superb!
As a stage piano, the pianos are at the forefront and V-Piano technology is showcased to a great degree.
Acoustic pianos and stage grands are recreated with a surprising amount of detail, especially considering V-Piano was introduced 10 years ago at the time of writing.
As I mentioned earlier, the sounds even simulate sympathetic resonances and hammer noise, increasing the realism.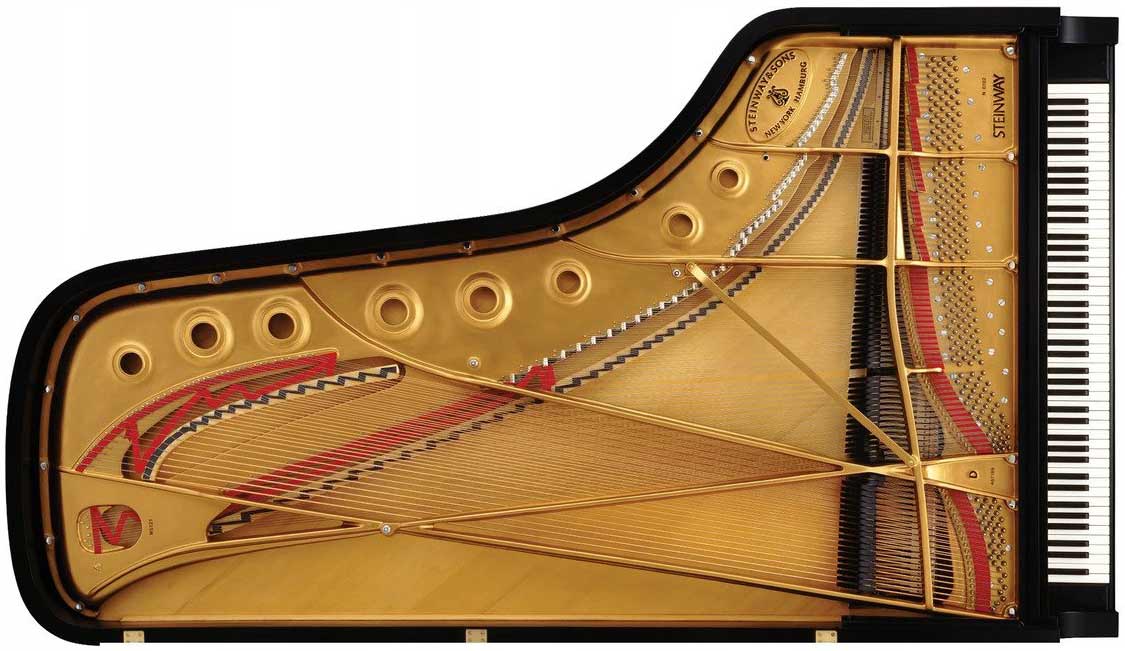 Once you add the beautiful and versatile reverb algorithms to the mix, these pianos easily compete with those of dedicated digital pianos.
Also, it's worth remembering that the PHA-50 keys are used here, meaning the experience isn't just a treat for the ears. They feel amazing to the touch as well.
The default Stage Grand is perfectly fine for what it is, a versatile piano that fits into most songs effortlessly without any need for extra editing.
However, I think it's rather dry and lacks the lushness you'd expect from a Stage Grand in a concert hall. Thankfully, you can easily switch out this default preset using menu-based functions.
Of course, Roland already proves that they know how to make great pianos with their SuperNATURAL technology.
As such, Roland has included a few dozen of acoustic piano sounds based on the SuperNATURAL engine.
This might be personal bias speaking, but I find that the samples in the SuperNATURAL piano sounds have a more natural and longer decay, which is something the V-Piano sounds lack.
However, the V-Piano sounds seem to work better in band-based songs, so having access to both makes the RD-2000 a flexible instrument.
Every other sound apart from the pianos is based on the SuperNATURAL engine.
The electric pianos are definitely the best of the bunch.
Hybrid modeling allows things like velocity and tine/reed simulations to occur to a degree impossible with only samples, so we get a set of very playable (and editable) electric pianos.
The default preset you get with the Electric Piano group key is a realistic rendition of the classic Fender Rhodes MkII, and I can attest to the realism.
Similarly, synth-based electric pianos like the Yamaha DX7 and CP-80 (and even clavinets) are recreated beautifully as well.
Much like their acoustic counterparts, you can edit these sounds (as well as all of the following) using a tone designer, and the electric pianos give you a lot of sound shaping options in addition to the system-wide settings available in the modulation section.
The organs also deserve special mention. As we noted in the Design section, the 8 faders can be set to tone-wheel mode, where they correspond to the tone bars of organs like the classic Hammonds that we know and love.
The organs sound great, and Roland's Virtual Tone Wheel Organ engine shows off its capabilities beautifully.
While I personally am not too proficient with drawbars, I can say with confidence that the keys are perfect for organ playing. Glides and slides are easy to do.
The organs also come with a rotary speaker simulation accessible through the tone designer.
Also, while the synths are spread across multiple categories, I must give props to Roland for how great they sound.
Everything from the simple monophonic Saw Leads to the lush Supersaw Fat Leads sound authentic.
While many have derided Roland for lackluster synth engines in the late 2000s (Roland Gaia sounded horrendous despite being a dedicated synthesizer), they've improved immensely.
These sounds have a clear analog feel and make the RD-2000 a very versatile instrument.
Apart from that, you get the standard selection of sounds, like bass, strings, pads, choirs, brass, guitars, and leads.
The sounds themselves are organized helpfully into subcategories that have accurate names, so navigation is a breeze.
What isn't obvious is where these subcategories lie.
For example, guitars are located under the Bass category and the Harmoicas are located under the Organ category. This is a minor detail, but if you're sound designing, it might help to have the downloadable sound list by your side.
Speaking of downloadable, the RD-2000's sound library can expand with downloadable sounds from Roland's Axial online repository.
This expandability is great, and I particularly recommend the EXP06 pack, which expands the already huge synth library with sounds that allow you to take full advantage of the filters and modulation effects.
And with that, let's jump into the effects section.
---
Effects
Piano Designer
Since the pianos are the main part of the RD-2000, it's no surprise you get a lot of tweakability here.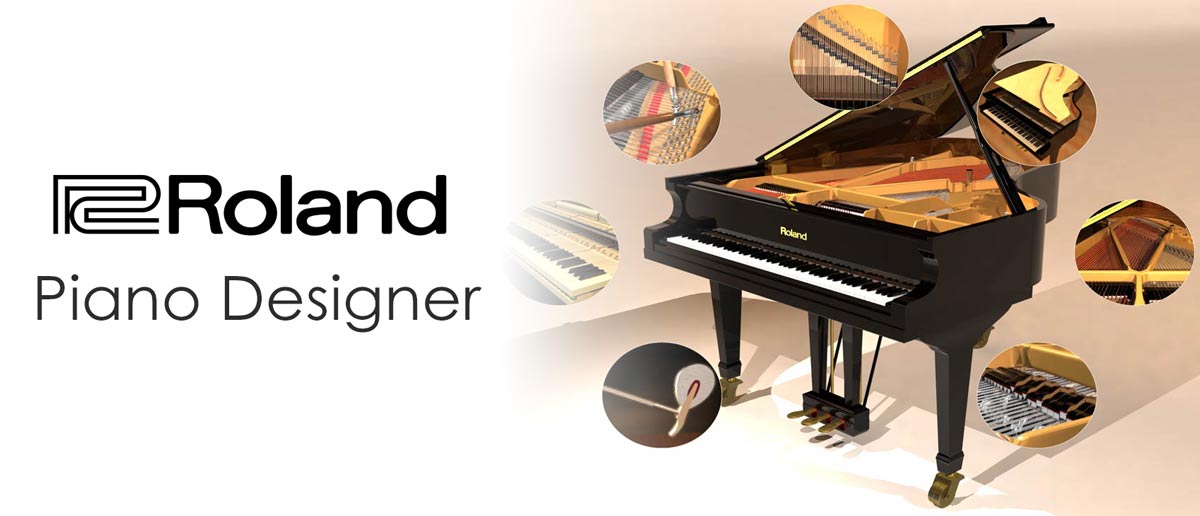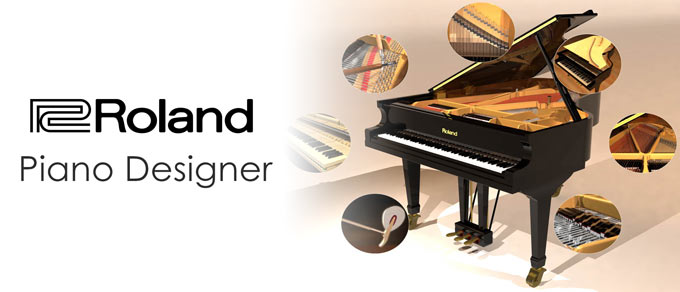 The RD-2000, as we stated in the earlier section, uses Roland's V-Piano modeling sound engine without the use of samples.
This opens up a lot of possibilities, and you can access these parameters via the Piano Designer (which you activate by hitting the Tone Designer button).
The options here a bit limited when compared to the Roland V-Piano (the instrument, not the engine), but this is understandable and ensures that the small screen doesn't become a burden.
Modifiable settings include lid, damper resonance, key off resonance, and so on.
Here is a full list of modifiable parameters:
Tone Color
Lid
String Resonance
Damper Resonance
Hammer Noise
Duplex Scale
Key-Off Resonance
Cabinet Resonance
Sound Board Resonator
Damper Noise
Key-Off Noise
The SuperNATURAL sound engine also provides a malleable sound, and you can modify the following parameters (for the piano sounds):
Tone Color
Nuance (phase between left and right channels)
Damper Noise
Duplex Scale
String Resonance
Key Off Resonance
Hammer Noise
Character (bright or mellow)
Sound Lift (whether soft or loud samples are used without affecting volume)
Apart from that, you can also manually change the voicings, level, and character (which is Roland-speak for brightness) for each note across the 88-keys. This allows you to adapt to any performance.
We won't cover the Tone Designer in detail, since different sounds have differing tweakable parameters.
I'd describe what's available as a lite version of a workstation controls. You can't change the oscillator/waveform settings, but you can do things like activate portamento, switch between monophonic or polyphonic modes, or add vibrato.
For synth-heads out there, the synth sound's amplifier envelope has a dedicated ADR envelope in the tone designer but sustain is cooked into the presets.
Modulation Section
Now, let's focus on the knobs located in the left of the screen. These are multifunction-knobs that cover a variety of effects.
The five main effects are the Modulation FX part, the Tremolo part, the Amp Sim, the Reverb, and the Delay.
Do note that the Modulation FX, Tremolo, and Amp Sims cannot be used on V-Piano tones and assigned to layer zones 5-8 (you can only use them on the first 4 layer zones).
The same digital chorus is recreated faithfully here and has 4 main controls: Type, Depth, Rate, and Feedback.
To activate this effect (and any of the following), just hit the switch and a LED will turn onto indicating that the effect has been engaged.
You get a total of 62 to choose from and they are all named to help you navigate them.
The Depth, Rate, and Feedback knobs let you modify specific settings of each effect.
While these are self-explanatory on delay-based effects (chorus, phaser, flanger, and delay), they control parameters on the other effects, like Tube Screamer and Compressor emulations.
For example, the Ibanez Tube Screamer emulation controls gain and tone with the rate and feedback knobs respectively.
There are also more than just 3 parameters per each module, which can make things complicated if you really want hands-on control.
Thankfully, the screen makes navigating easier (and also shows what parameter you're modifying). You can also assign specific parameters to the Depth, Rate, and Feedback knobs. You can even map them to the mod wheels!
Tremolo and Amp Sim are a bit fussier, and the settings change greatly when moving between types.
The E. Piano type will likely be the one you use most often, giving you recreations of the classic tremolo and drive settings available on classic electric pianos such as suitcase models and Wurlitzers.
If you like the unique rotary effects, you can also engage them here for non-Organ sounds.
We'll be here all day if I discuss the effects one-by-one, but rest assured these are all great effects. The analogue emulations under the Vintage category are the highlights for me.
Finally, it's worth noting that you can modify the routing of effects through the menu system. This allows your effect chains to make sense, especially since the modulation FX part has such a wide range of possibilities.
For example, while running a chorus into an Amp Sim makes sense, running a bitcrusher pre-amplifier doesn't work.
Reverb and Delay
The dedicated Reverb and Delay effects are placed at the end of your signal chain. In other words, these affect your signal post Modulation, Tremolo, and Amp Sim.
Also, the Reverb and Delay here are applied program-wide (though you can choose which sounds are affected via the Send control), meaning you can only have 1 Reverb and 1 Delay for all 8 of your layers (though you can use a Delay in the Modulation FX part at a zone-level).
The Reverbs are great, and I believe they are the same ones you find on the FP-line of digital pianos. You get a choice of 6 algorithms and set the Level, Time, and Pre-Delay of the Reverb unit.
The algorithms include:
2 Room Reverbs
2 Hall Reverbs
1 Plate Reverb
GM2 Reverb
Each reverb algorithm also comes with its own parameters, such as diffusion, damping, spread and tone. These can be changed via the menu screen.
The Delay has the following types:
Stereo Delay
Time-controlled Delay
Delay + Tremolo
2-tap Delay
3-Tap Delay
Much like the reverbs, the delays have their own individual parameters and differ greatly between types. The tap delays in particular are quite detailed, allowing you to specify pan positions of the repeats individually.
The time-controlled variant is also unique, modifying the time parameter with an 'acceleration' variable, which also modifies the pitch of the sound.
Personally, I'm a coward when it comes to complex stereo sounds, so I'll be sticking with the stereo delay for all my needs.
Equalizer Section
This section is quite self-explanatory, giving you a 5-band EQ to play with and to sculpt your sounds. Note that the EQ is applied at a Program level, meaning it affects all layers at once.
The 5-band EQ includes a low-shelf, 3 variable-Q bells and a high-shelf.
Once you begin modifying the EQ, the screen shows a visual representation of your current EQ curve, which is immensely helpful.
Compressor
The RD-2000 also has a dedicated compressor that affects the final output. This gives you better control over the dynamics of your playing.
I personally turn it on when I'm using programs with a lot of layers – to reduce peaking.
The algorithms include the standard hard and soft compressors, as well as a user-defined compressor that you can modify to taste.
There are also 3 variants that allow you to boost a specific frequency band (low, mid, and high).
The compressor also comes with a variable output level, an attack and release control, and threshold and ratio controls (from 1:1 to brickwall).
This is excellent and really allows you to shape each program to perfection. Compared to the Nord Piano's single knob compressor, this is miles ahead.
Rotary Speaker (Tonewheel Organ only)
The Organ sounds have their own special design screen where you can modify a dedicated rotary speaker simulation as well as the percussive aspects of the sound.
This frees up the modulation FX slot for other effects, like a chorus.
Filter
Each sound also comes with its dedicated filter, which has variable Cutoff, Resonance, Attack, and Release.
There really isn't much to talk about here, but the filter itself sounds excellent, especially on the synth basses and leads.
It has the analog warmth that established Roland's name back in the hey-day of synthesizers, and the resonance means squelchy acid-style basses are also playable (though you won't be getting the self-resonating filters like those off Roland's classic TB-303).
Conclusions on Effects
So, what do I think about the effects on the RD-2000? Well, they're amazing.
The Modulation FX section is filled with gems, and the Amp Sims add realistic bite to the sounds that need them.
This really opens up a lot of experimentation space and I applaud Roland for its wealth of options here.
If there's a sound you like in the large preset library, there's a good chance you can suit it even more to your own playstyle using the effects section.
Also, props to Roland for including mixing tools like an EQ and compressor.
These tools are available on all mixing consoles and are essential to getting a coherent sound, especially in a band context.
If there's something I've learned throughout my years as a musician, it's that the mix is always the most important element of any song.
Features
Of course, a stage piano isn't just about delivering a wealth of sounds and effects. Here are the features necessary for performance preparation.
Splitting and Layering
These are standard features for any keyboard, and the RD-2000 takes them to an extreme. Each program consists of up to 8 zones, which are individual presets that you can tweak to taste.
This happens easily using the menu screen, and making edits is easy enough using the zone-select buttons above each fader.
Speaking of faders, you can mix the individual layers very easily using this section.
It's worth noting that even high-end workstations require menu diving to do individual part mixing, so the way it's done here stands out as an exceptional implementation.
Also, you get a mute button above the faders, a helpful inclusion for sound design and on stage.
In fact, you can use this to save all the sounds you need for each song in a single program, dynamically muting and unmuting sounds as necessary.
Regarding the splitting, you can define your own custom split points, up to a maximum of 8 zones.
Using the key range function, you can have overlapping zones, allowing for a good degree of customization. This is an upgrade over the 4 zones you got on the previous RD-800.
Furthermore, the zones feature isn't limited to the sounds on the RD-2000. By including a built-in USB Audio Interface, you can even assign zones to an external DAW running alongside the RD-2000.
---
USB Audio Interface
USB MIDI is a standard feature on nearly every keyboard, including the RD-2000. However, Roland also included a 24-bit 192kHz Audio Interface here, which allows you to integrate your DAW of choice into your performances and programs.
The way to set things up is easy enough. Just download the necessary drivers from Roland's website, then select the driver in your software.
That's it, you now have things integrated seamlessly.
When you assign a zone to a sound source triggered externally, the LED light above the faders turns green (as opposed to standard red).
This ensures that you can keep track of what you're using. You can even label sound sources with descriptive names, as opposed to the generic 'External 2' name assigned by default.
The cool thing about having these routed into the RD-2000 (as opposed to running the sounds through an external interface running through the DAW) is that you can use the RD-2000's onboard effects to shape your sound, delivering a more cohesive tone overall.
Also, you can link certain parameters on your plugin synth, like the Macro controls on Xfer's Serum, to the mod wheels and knobs using MIDI learn.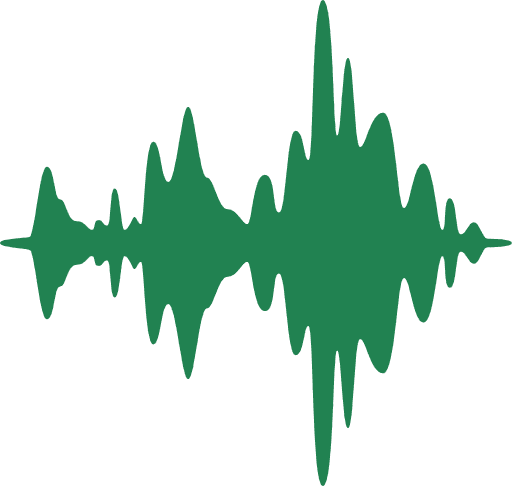 Depending on your DAW, this can be easy or difficult to set up. Either way, I had an easy time doing this on Ableton Live.
Performing without the need for an extra interface feels great, especially considering the high-quality 192kHz sound on offer here.
Of course, if you're running a slower laptop, you can change the buffer and audio quality settings to suit your hardware.
---
Rhythms
I didn't really discuss this in the sounds section, but the RD-2000 comes with some built-in beats and grooves.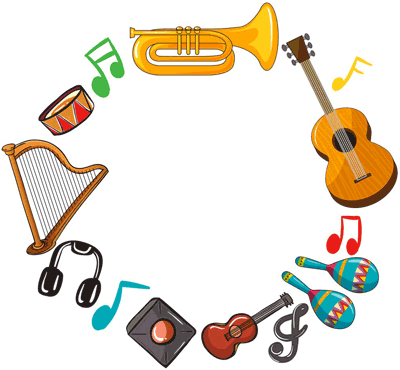 Most of them sound great, with excellent quality samples that Roland are known for.
I didn't focus on them because they're not a primary factor. Even cheap arranger keyboards blow these out of the water with variations and intro/outro parts.
As they are, they are well-sequenced but static loops. While I can see their merit for practice, they're not something to use on stage.
---
Audio Recording and Playback
The RD-2000 has a USB Memory port (USB type A) located on the rear panel. This allows you to record songs directly in 44.1kHz, 16-bit WAV files.
These are studio quality, so I can see this feature being useful for songwriters who don't want to boot up their DAW every time they have a spark of inspiration.
Sadly, MIDI recording is unavailable using the same port (though USB MIDI is always an option).
Similarly, the port can be used to play back songs off the USB drive. Unfortunately, WAV files are the only accepted format.
However, you do get a playback speed and transpose option, not things you usually find on stage pianos.
Again, I find these quite niche in application, but it's always nice to have the extra options for practice.
Connectivity
As a stage piano, the RD-2000 comes with a full suite of connectivity options, including certain inclusions that are not normally available.
The main outputs come in 2 varieties, the standard unbalanced stereo 1/4" jacks, and a pair of stereo balanced XLR outputs.
The XLR outputs might not seem useful, but anyone who's done performances with front-of-house mixing knows the added cost of DI boxes.
Being able to directly connect the RD-2000 without the hassle of conversion is highly appreciated.
Having dual main outs also makes it possible to run a monitor signal directly, without the need for extra cabling, a definite plus in my books.
Do note that these are necessary, since the RD-2000 does not include speakers.
Another pair of unbalanced stereo ¼" jacks makes the sub output, which can be assigned via the menu system. This lets you send different sounds through separate outs, boosting the RD-2000's versatility.
A 1/4" Phones jack is available, allowing you to use your headphones if required.
A 1/8" Input jack allows you to connect music players or external sound sources to the RD-2000.
4 pedal jacks (Damper, Foot Controller 1 and 2, and an External controller) allow you to connect the necessary pedals to the RD-2000.
The pedal jacks here are universal and can handle any pedal from any manufacturer due to the inclusion of built-in polarity switches.
You can even use Roland's own 3-pedal unit, the RPU-3, or third-party variants with the same 3-jack setup with the RD-2000.
A USB Memory slot (type A) allows you to plug in a memory stick as discussed in the Audio Recording and Playback section of this review.
A USB to Host port (type B) port allows you to integrate your laptop into performances as discussed in the USB Audio Interface section of this review.
Standard 5-pin MIDI ports (In, Out1, Thru/Out2) are also included so that you easily connect to other MIDI-based devices and keyboards.
Finally, there is a USB for Update port on the far left of the rear panel. This is used for updating purposes only (which you should do immediately after purchase, since there are new sounds!).
This port also comes with a cap to keep it closed when not in use.
Overall, the connectivity is perfect. The only complaint I have is the lack of more outputs. However, since you've got a lot of built-in mixing options, I'm willing to let this slide.
Accessories
This is awfully basic, considering how the Roland RD-2000 ticks practically every other box, but it's all you need to start playing.
As with all AC adapters, I recommend checking if it matches your country's voltage parameters to prevent hardware damage, especially if you're shipping this from overseas.
---
Pedals
The damper pedal is Roland's DP-10 and it includes all you'll ever need.
You get half-pedaling functionality in a full-sized pedal that feels excellent. Even if you decide to move on to other pianos, the DP-10 will continue to serve you well.
If you're looking for the most acoustic-like playing experience, you will probably want a full 3-pedal unit that has soft and sostenuto pedals on top of a standard sustain pedal.
While you can probably find decent 3rd-party pedal units, I recommend getting the Roland RPU-3, which is a high-quality 3-pedal unit with continues controller support designed specifically for Roland keyboards.
---
Keyboard Stand
Whether you're using this at home or on stage, a stand is required. I normally recommend generic X- or Y-style stands, but the weight of the RD-2000 means you probably want something more portable.
Roland's recommendation, the KS-G8B, matches the RD-2000 and is a sturdy keyboard stand, though somewhat heavy. I'd recommend shopping around for something more lightweight.
Here are a few generic keyboard stands that I recommend:
---
Gig Bag/Case 
Since the Roland RD-2000 is a very popular gigging keyboard, chances are you'll want to move it around from time to time.
It's important to ensure safe and easy transportation of the keyboard, which can be tricky considering the size and weight of the RD-2000.
I recommend taking a look at Gator soft and hard (for long-distance travel) cases that are very well-regarded in the music community and are extremely durable.
Just check the dimensions of your Roland keyboard and see what Gator case fits best (see the dimensions specified in the description for each keyboard case):
---
External Amplification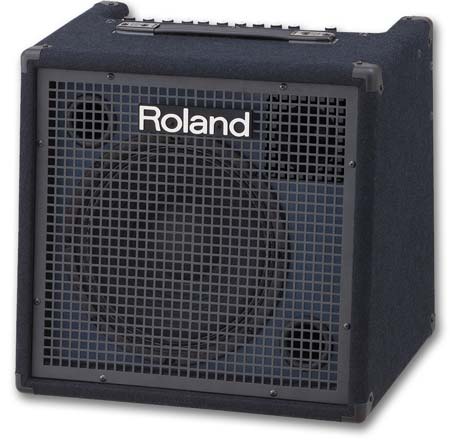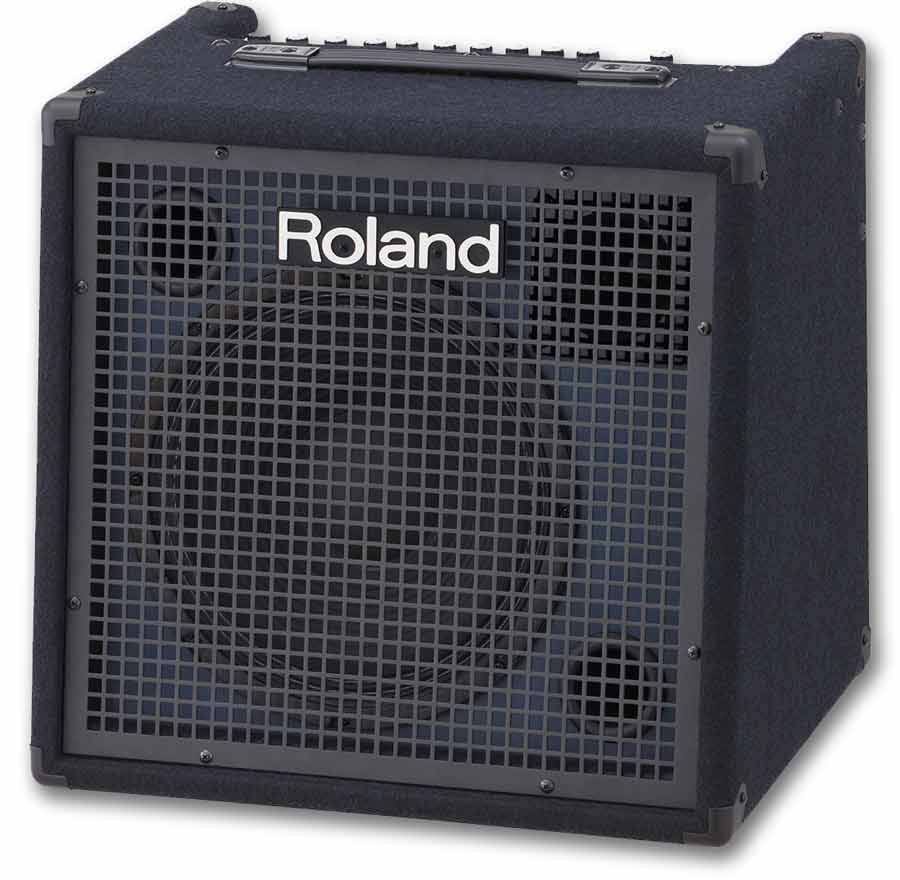 Like most stage pianos, the Roland RD-2000 doesn't have built-in speakers, which means you'll have to rely either on headphones or an external amplification system such as a keyboard amp, a PA speaker, or something else.
---
Headphones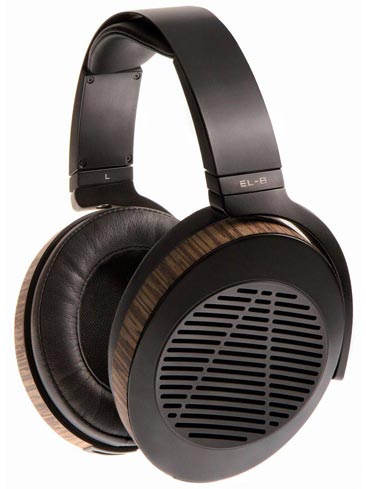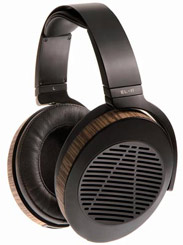 Headphones come in very handy when you want to practice in private, focusing solely on your playing and not disturbing others nearby.
Moreover, a good pair of headphones will provide a clearer and more detailed sound compared to onboard speakers.
Check out this guide to learn how to choose the best-sounding headphones for your digital piano.

Summary
Pros
Robust aluminium chassis
Amazing PHA-50 hybrid wood keyboard
Large selection of quality tones with excellent customizability
Solid piano sounds (both modeled and sample-based)
Detailed effects section with many options
Mixing features built in like balancing, EQ and compression
Focus on hands-on control
Up to 8 zones per program
Excellent connectivity
Cons
Faders feel cheap
Knobs are a bit close in proximity
Relatively small display
Expensive with not many included accessories
---
I struggled to come up with many cons when writing this review. That's because Roland really pulled things off beautifully with the RD-2000, making it a worthy entry to the RD-series.
As a stage piano, with emphasis on piano sounds, the RD-2000 is excellent. The V-Piano and SuperNATURAL sound engines are competent emulations of an actual piano and offer a wide range of malleable sounds.
You can personalize these sounds even further with the Piano Designer and onboard effects.
Combine these great sounds with excellent playability courtesy of the PHA-50 keyboard and you've got a solid recipe for success.
The non-piano sounds are also very usable. The electric piano sounds are authentic, and so are the synth parts, offering surprising degrees of analog warmth.
The fact that you can layer and split sounds to your heart's content is also amazing.
The effects are also commendable, with lots of vintage emulations and workable simulations to suit any purpose. Mixing features are always a plus, especially when they're implemented as well as they are here.
Apart from a few minor compromises in build quality (the faders really stick out like a sore thumb), the RD-2000 is a terrific instrument inside and out.
I can easily recommend it without reservation. While it's expensive, I'd say you're getting a lot of bang for your buck.
Hot off the heels of a Nord Piano 4 review, I have to say that I missed having this much control.
While Nord nails it in the simplicity department, the Roland RD-2000 entrusts you with a lot more power. As someone who likes taking the time to design sounds, I definitely appreciate this advantage.
Check the availability and current price of the Roland RD-2000 in your region: