Today, we'll be taking a closer look at the Yamaha DGX-660, a truly versatile keyboard with lots of impressive capabilities.
This is a flagship model of Yamaha's "Portable Grand" line and the only keyboard in the line that has fully weighted keys.
The DGX-660 has replaced its successful predecessor, the DGX-650, and comes with increased polyphony as well as some new sounds, effects, and features, which I'll get to later in the review.
So what is so unique about this keyboard?
Well, the DGX-660 is essentially a hybrid of a digital piano and an arranger keyboard.
It comes packed with hundreds of sounds, songs, styles, and rhythms, making it a perfect instrument not only for playing piano but also for learning and making music.
Now let's dig deeper and find out what the keyboard has to offer and what its strengths and weaknesses are.
Yamaha DGX-660 Specs
88-key fully weighted keyboard with matte black keytops
Graded Hammer Standard action
Touch Sensitivity (Hard, Medium, Soft, Fixed)
Display: 320 x 240 LCD (+ score/lyrics display function)
Sound: Pure CF Sound Engine
192-note polyphony
554 built-in sounds (151 panel, 15 Drum Kits, 388 XGlite)
205 styles (Multi Finger, Full Keyboard, AI Fingered)
100 preset songs
Modes: Split, Dual
Effects – Reverb: 41 types, Chorus: 44 types, Harmony: 26 types, DSP: 237 types, Master EQ: 5 types
Lesson Function: Yamaha Education Suite
6-track MIDI recorder (5 songs)
USB Audio recorder: WAV (44.1 kHz, 16 bit, stereo)
Metronome, Transpose, Fine-tuning
Speakers: 6W + 6W (12cm x 2 + 5cm x 2)
Connections: USB to Host, USB to Device, Headphone jack, Aux In, Mic In, Sustain Pedal jack
1,397 x 445 x 146 mm (55" x 17.5" x 5.7")
21kg (46 lbs. 5 oz.); with stand: 28kg (61 lbs. 12 oz.)
Check the availability and current price of the Yamaha DGX-660 in your region:
Design
Although the DGX-660 is a part of the Portable Grand line, I wouldn't call it very portable.
The keyboard is pretty big and heavy compared to other models in the line and digital pianos from the P-series. However, the latter doesn't come anywhere close to the DGX-660 in terms of sounds, features and connectivity options.
The DGX-660 is 55" wide and 5.7" high (29.9" with the stand), which is pretty standard for 88-key keyboards.
The depth is 17.5" though, which makes it considerably bulkier than, say, the Yamaha P-125 or the Casio CGP-700.
The DGX-660 is also quite heavy; it weighs 46.3 lbs without a stand and 61.75 lbs with the matching stand that comes with the keyboard.
So it's not something you'd want to move around often.
And if portability is crucial for you, I'd recommend taking a look at the Casio CGP-700, which is similar to the DGX-660 in terms of features but has a more compact design.
Take a look at the table below to quickly compare the DGX-660's size to some other popular digital pianos:
The DGX-660 comes with a matching stand. It's pretty well-built and sturdy enough to hold this rather large keyboard.
The piano comes packed in a large heavy box (about 100 pounds) so you'll most probably need another person to help you with unpacking and assembling.
The "ikea-style" assembly will not take you more than 25-30 minutes; the instructions are very clear so you shouldn't have any problems with that.
The DGX-660 has a contemporary-looking design with nice wooden elements (side panels, stand) and is available in black and white color options.
Since the keyboard is full of features, sounds, music styles, and other so-called "bells and whistles", there are lots of buttons on the control panel, which let you access all the settings/functions in just a few presses.
But more importantly, the DGX-660 features a 320×240 LCD screen, which makes the keyboard a lot more user-friendly.
The display will show you the current settings as well as the scores and lyrics of songs.
You'll also be able to see what notes you're playing and what notes you need to play (on the on-screen scores and virtual keyboard) when using the Lesson function.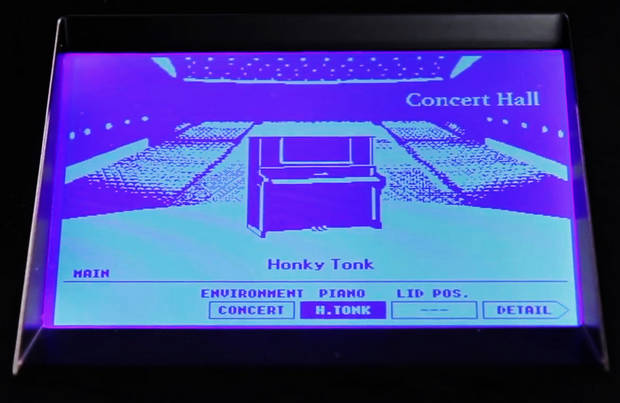 For piano players, Yamaha has designed a function called "Piano Room", which has a dedicated button.
Once pressed, the optimum settings for piano performance will be applied regardless of what settings you've made from the panel, which is very convenient.
Keyboard
The DGX-660 features a touch-responsive keyboard with 88 fully weighted keys.
The action is called the Graded Hammer Standard (GHS), and it's the same keyboard action you'll find in the Yamaha P-45 and P-125 digital pianos.
The GHS action uses graded hammers attached to the keys to reproduce the feel of an acoustic piano with heavier touch in the low end and becoming progressively lighter in the higher ranges.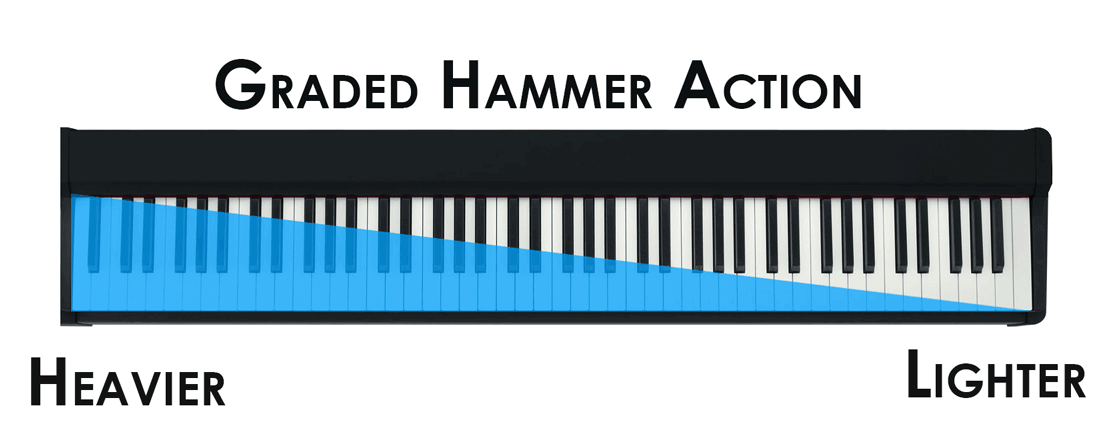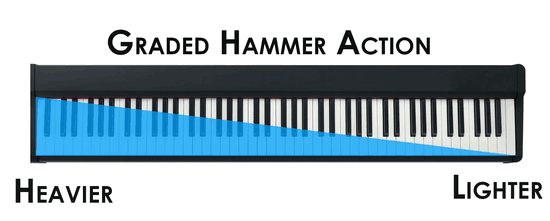 This will help you develop a good technique and finger strength, needed for performing on an acoustic piano.
The keyboard of the DGX-660 is also touch (velocity) sensitive, meaning the harder you play the keys the louder the sound.
It gives a player an excellent control over dynamics and expression from the softest pianissimo to the strongest, boldest fortissimo.
The sensitivity of the keyboard can be adjusted to better suit your playing style. There are four preset settings you can choose from, including Soft, Medium, Hard and Fixed.
When the "Fixed" setting is selected, the volume will stay the same no matter how hard or soft you play, which will make the keyboard non-touch sensitive.
The keys of the DGX-660 are made of plastic, which is true for all the keyboards in this price range.
The white keys have a glossy finish, while the black ones are matte, which will prevent fingers from slipping when they become moist.
Sound
At the heart of the DGX-660 is Yamaha's proprietary Pure CF sound engine. It's the same sound source as used in the Yamaha P-125, the P-255, and some Arius (YDP) models.
The Pure CF reproduces the meticulously recorded sound of the Yamaha CFIIIS concert grand piano. * №1 Natural! Grand Piano sound on the DGX-660*
It sounds very convincing, just take a look at the video below.
Not only does the DGX-660 have 10 different piano sounds, but also hundreds of other instrument sounds, which gives you lots of room for creativity.
The DGX-660 has an impressive library of sound effects that you can use to make the sound more interesting and unique.
41 reverb types simulate the acoustics of various environments including different kinds of concert halls, rooms, stages and some other interesting reverbs such as canyon, basement, tunnel, club and some others.
44 chorus types will make the sound richer and thicker simulating the subtle pitch and timing variations to make it sound as if several performers play the same part in unison.
26 harmony types effect will add harmony notes to your performance.
The DGX-660 is also equipped with a Pitch Bend wheel, which will allow you to reproduce some interesting effects (e.g. guitar vibrato, choking) by bending notes up and down while playing the keyboard.
Master equalizer (EQ) will allow you tailor the sound to your taste. There are 5 Master EQ types you can choose from: normal (default setting), piano, soft, bright, powerful.
DSP which stands for Digital Signal Processing will allow you to further customize and transform the sound using over 230 different sound effects including reverbs, choruses, echoes, distortions, etc.
---
Polyphony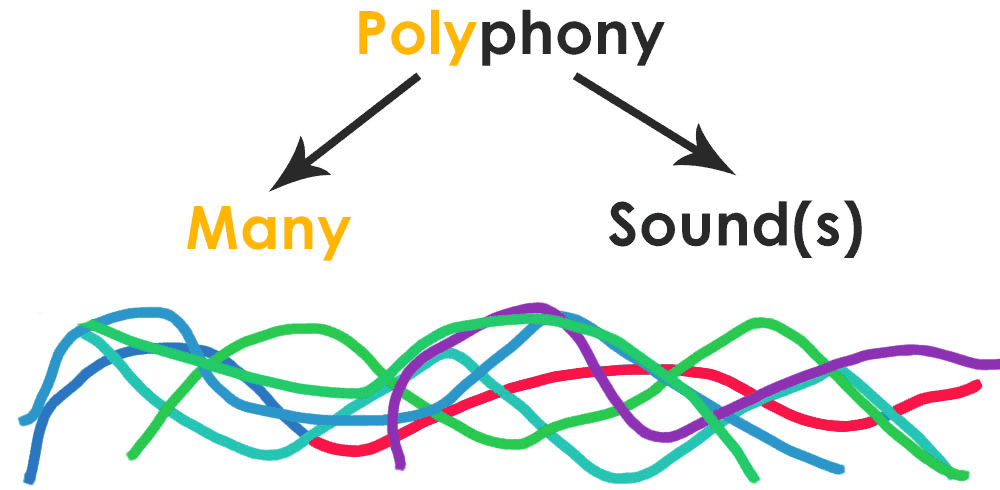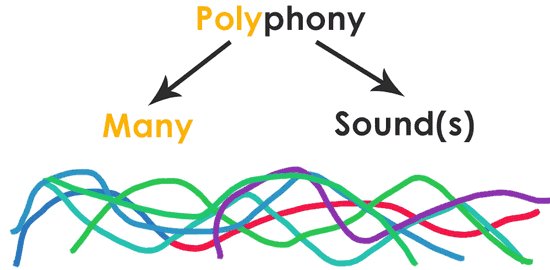 The polyphony has been expanded from 128 notes on the DGX-650 to 192 notes on this model, which means you can freely play and layer multiple sounds, use backing tracks and accompaniment styles without worrying about the memory capacity and notes dropping out.
---
Speakers
The DGX-660 is equipped with 12cm x 2 + 5cm x 2 built-in speakers with two 6W amplifiers, which produce a rich, well-balanced sound.
The speakers are open-faced, so the sound is directed toward your face, making for a clear, muffle-free experience.
The quality of the sound is further improved by the Intelligent Acoustic Control (IAC) function, which intelligently adjusts bass and treble frequencies to make the sound clearer and more balanced at low volume levels.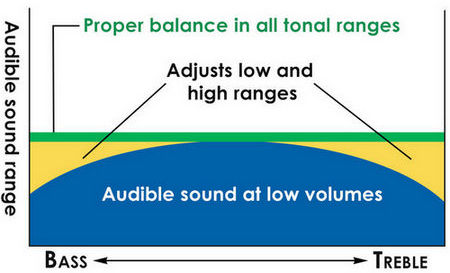 The DGX-660's speakers are sufficient for home practicing and even small performances.
However, for bigger performance in a band or a stage set-up, you'd need an external amplifier or PA to get a more powerful sound.
Features
The DGX-660 can be used in many different ways.
Not only does the DGX-660 have all the essential qualities to provide a realistic piano experience but it's also equipped with a variety of features that you would usually see on an arranger keyboard.
Not to get lost in the keyboard's numerous features and settings and make it easier for piano players to access piano sounds and piano-related settings, Yamaha has equipped the DGX-660 with the "Piano Room" function (has a dedicated button).
Once you press that button, the main Grand Piano tone will be selected, and the optimum settings for piano performance will be applied.
You can also change the piano settings according to your preferences.
There are 4 piano types you to choose from: Grand Piano, Pop Grand, Warm Grand and Honky Tonk.
You can even change the lid position to achieve the sound effects resulting from an open lid.
Other parameters you can configure in the Piano Room are as follows:
Environment Type (reverb): Room, Stage, Recital Hall or a Concert Hall.
Damper Resonance (On/Off)
Touch-Response (3 levels)
Tuning (adjusting the pitch in 1Hz steps)
---
Modes
The DGX-660 offers split and layering features for playing two instrument sounds simultaneously.
The Split Mode divides the keyboard into two sections, to which you can assign a different instrument sound.
For example, you can play piano in the right-hand area and drums in the left-hand area and so on. You can split whatever sounds you like and the split point can be adjusted as well.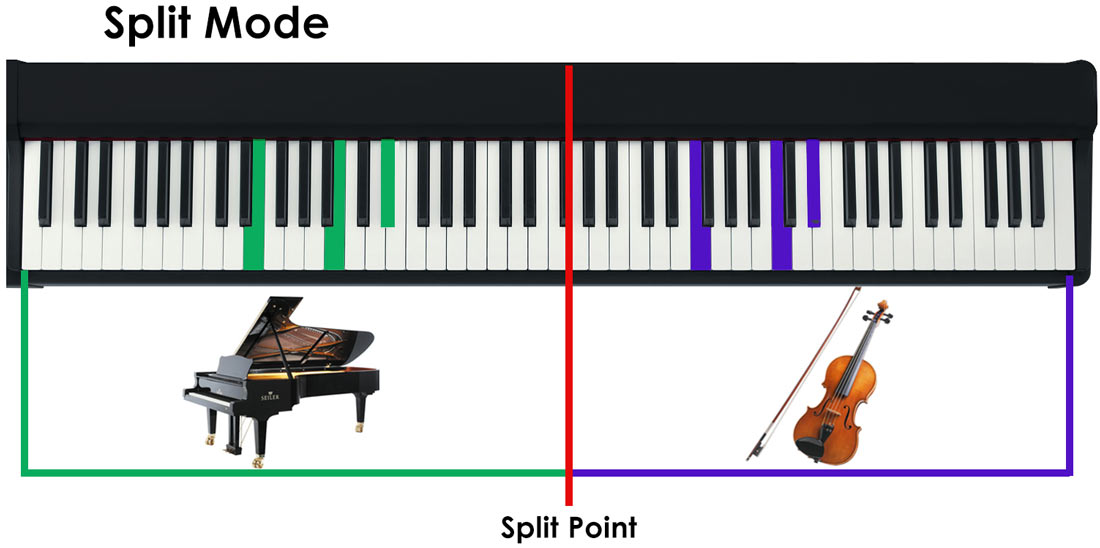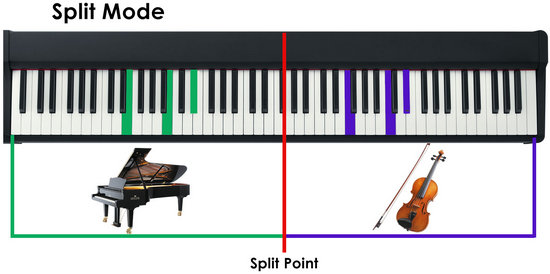 The Dual Mode (layering) will allow you to layer two sounds so that they sound at the same time over the entire keyboard range.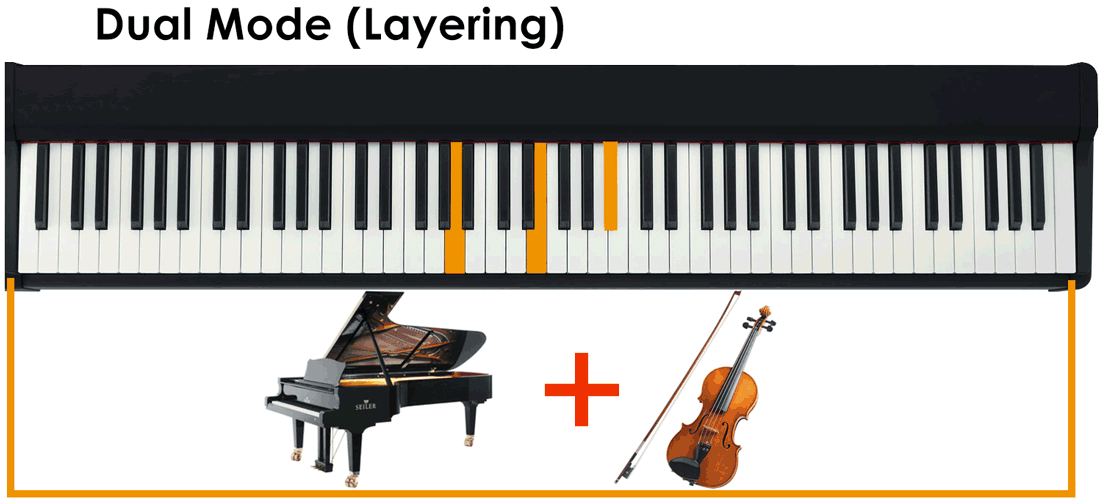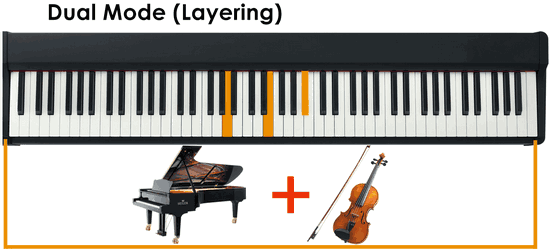 For example, you can put strings over the top of the piano sound or combine a harpsichord with an electric piano, etc.
And with over 550 built-in sounds, the sky is the limit as far as creativity is concerned.
The Duo Mode, which would divide the keyboard into two equal parts allowing two players to sit side by side and play the same pitch ranges, is not available on this model.
---
Recording and Playback
The DGX-660 can work with two types of data, MIDI and Audio. You can record and play back your performances in both MIDI (SMF) and audio (WAV) format.
You can also play back MIDI and audio files downloaded from the Internet from the piano's internal memory or directly from a USB flash drive.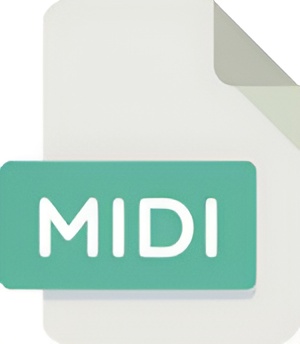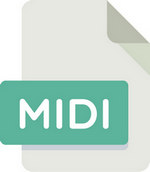 MIDI. Here we're not recording the actual sound of the instrument but MIDI data (a sequence of notes, their length, and velocity).
You can then play back your recordings on the keyboard, or on your computer using programs that can interpret MIDI data, such as Windows Media Player, QuickTime, Winamp, etc.
The DGX-660 allows you to record and store in the internal flash memory up to 5 songs.
For each song, you can record up to 6 tracks, which you can then play back as one song or turn some tracks off to mute the parts you don't want to hear (melody, percussion, accompaniment, whatever you've recorded on those tracks).
After you've recorded all the parts (tracks) you need, you can adjust the tempo of the song, fast-forward/rewind it or set an A-B repeat that will repeatedly play back the part of the song from the start point (A) to the end point (B).
Audio. Here we're recording/playing back the actual sound of the keyboard.
The DGX-660 allows you to record up to 80 minutes per single recording and save it to a flash drive in WAV (44.1kHz/16bit) format.
You can then play your audio recordings on your smart devices (e.g., laptop, music player, smartphone, etc.), share them on social media and even burn the recordings to a CD.
No matter if it's a MIDI or WAV file you're playing back, you can play along with it.
---
Lesson Function

Beginner players can take advantage of the onboard lesson feature called Yamaha Education Suite (Y.E.S.).
The Y.E.S. allows you to use MIDI songs (100 internal songs or downloaded from the Internet) for a left-hand, right-hand or both-hand lesson.
For example, when you select the left-hand lesson, you need to play the left-hand part of the song while the right-hand part will be played automatically and vice versa.
There are three types of Song Lesson available on the DGX-660: Waiting, Your Tempo and Minus One.
In the "Waiting" type of lesson, the Song will wait until you play the right notes shown on the screen and only then continues playback.
Not only will the display show the notes you need to play but also the keys (on the virtual keyboard), so you don't even need to know how to read music to play the songs.
In the "Your Tempo" type of lesson, you should try to play with the correct timing. The playback tempo will vary to match the speed you're playing at.
The melody will slow down when you play wrong notes and gradually return to the original tempo when you play correctly.
In the "Minus one" type of lesson, you choose the part of a song you want to practice (left- or right-hand part) and play it along with the playback of the other hand-part at the normal tempo.
The DGX-660 is capable of displaying the music scores and lyrics of songs if the song contains them.
---
Other Functions
The DGX-660 offers a wide selection of auto-accompaniment styles and rhythms, which will accompany your performances making you sound like you're playing with a band or an orchestra.
There are over 200 styles of different music genres including pop, jazz, country, R&B and many more.
You can choose out of three Fingering (cord specifying) types:
Multi-finger (you can play all chord variations, full chords/single fingered).
Full Keyboard (use the entire keyboard range to specify cords).
AI Fingered (Artificial Intelligence is used to help your performance by trying to predict what you want to play next).
If you can't decide what Style and Voice to choose, the built-in Music Database will help you with that. Just choose a music genre you like (over 300 variations) and the optimal settings will be called up.
The Style Recommender is another useful function to help you pick the style. It will suggest optimum styles based on the rhythm you play for one or two measures.
Smart cord feature will help you play with accompaniment styles even if you don't know how to play the appropriate chords. You'll be able to control styles with just one finger as long as you know the key of the music you play.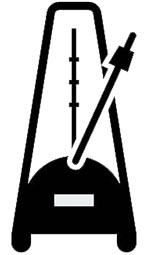 The DGX-660 has an onboard metronome to help improve your playing speed and the accuracy of your timing.
You can change the tempo, time-signature and the volume of the metronome.
To adjust the pitch of the keyboard you can use either Transpose or Tuning function.
The transpose function allows you to shift the pitch of the keyboard in semitone steps, for example, to facilitate playing songs written in difficult keys or you just need to play music in a different key without changing the keys you're playing.
The tuning function can be used to adjust the pitch of the entire keyboard in 1Hz steps.
Connectivity
The DGX-660 has extensive connectivity options, which not many digital pianos can offer.
All ports and jacks are located on the rear panel of the keyboard, except for the USB to Device terminal, which is on the front.
USB to Host Terminal
This port can be used to connect the keyboard to a computer for exchanging files/songs.
You can also use the DGX-660 as a MIDI controller, transferring MIDI data between the keyboard and the computer to control various music production and learning apps (e.g. GarageBand, FlowKey, etc).
An A-B USB cable needed for this connection is not included with the keyboard and can be purchased on Amazon for a few bucks.
USB to Device terminal
A USB flash drive can be connected to this port to quickly and conveniently exchange files and data (recordings, parameter settings, etc.) with the keyboard.
For example, you can save recordings (MIDI/Audio files) created on the instrument to the flash drive and then load them back into the keyboard when you need it.
Moreover, there is a wide selection of songs and MIDI files on the Internet that you can download and play directly from a flash drive (for listening, practicing, and playing along).
Headphone Jack
This ¼" stereo jacks can be used to connect a pair of headphones to the piano and practice without bothering anyone around.
You can also use this jack as a Line Out to connect the piano to an external sound system such as an amplifier, PA system, mixer, etc.
Mic Input Jack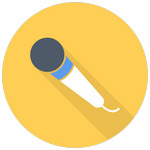 Another great feature of the DGX-660 is that you can connect a microphone directly to this 1/4″ jack and sing along with your keyboard performance or a song playback.
The DGX-660 will output your vocals through the internal speakers.
There is even a Mic Volume Knob to control the volume and a bunch of settings and effects to play around with.
The microphone must have a 1/4″ plug (not USB) to connect to the piano.
AUX in
This 1/8" (3.5mm) mini-jack can be used to connect an external audio device (basically any device with 3.5mm output jack) to hear its sound through the keyboard's built-in speakers.
You'd need a 3.5mm Male to Male cable to make this connection.
Sustain Jack
This jack is used to connect a sustain pedal/footswitch to the keyboard.
Pedal Unit Jack
The optional LP-7A/LP-7AWH 3-pedal unit connects to this jack.
Accessories
Stand
A sturdy matching stand is included with the DGX-660, so you don't have to worry about where to place the keyboard.
However, the stand is quite heavy (15.4 lbs) and not easy to transport.
If you need a more portable and compact solution that you could easily move around and put away in storage when not in use, an X-type stand would be a great alternative.
Below I've listed 3 wonderful X-type stands for the DGX-660:
---
Sustain Pedal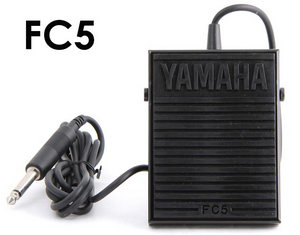 The DGX-660 comes with a basic Yamaha footswitch. It's a plastic box-like unit, which doesn't look or feel like an acoustic piano pedal.
And even though the included pedal would be OK for most beginners, more experienced players would probably want a more realistic pedal.
As usual, I recommend taking a look at the high-quality M-Audio SP-2 piano-style pedal with a much more realistic look and feel and an affordable price.
---
Bag
As I said, the DGX-660 is not the best choice to take to gigs due to its size. However, it doesn't mean that it's unsuitable for that, it's just not the BEST option.
In fact, many musicians manage to transport and use this keyboard to perform on stage. And if you decide to do so, you'd probably need a bag to safely transport the DGX-660.
Unfortunately, there aren't many gig bags for such a big keyboard.
The first option is the Yamaha Artiste Series Keyboard Bag for 88-note keyboards, which is quite a big bag even for the DGX-660 and you'll have some space left inside.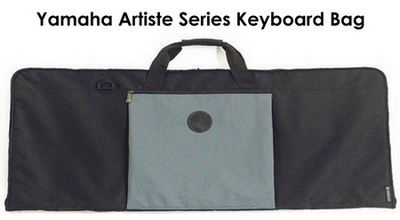 The bag is not heavily padded and only be suitable for light travel.
The Gator 88-Note Gig Bag would be another great option from a well-thought-of brand. The bag is made of heavy-duty nylon and has reinforced riveted carry handles.
The size of the Gator bag is almost identical to the DGX-660's, and the padding is thicker than that of the Yamaha bag.
At the same time, the Gator bag is almost twice as expensive the Yamaha, so it all comes down to your budget.
Keep in mind that both bags are great for solo gigs/light travel and aren't suitable for heavy/air travel.
---
Headphones
Headphones come in very handy when you want to practice in private, focusing solely on your playing and not disturbing others nearby.
Moreover, a good pair of headphones will provide a clearer and more detailed sound compared to the onboard speakers.
Check out this guide to learn how to choose the best-sounding headphones for your digital piano.

Summary
As I said the Yamaha DGX-660 is a very versatile keyboard and anyone from a beginner to an experienced player will not be disappointed with what it has to offer. I bet your kids will love it too!
As a digital piano, the DGX-660 features fully weighted keyboard with 88 keys and incredible piano tone sampled from the CFIIIS Concert Grand. That along with 192-note polyphony creates a realistic piano experience.
But the DGX-660 doesn't stop there.
Yamaha wanted the instrument to be equally great for piano playing and music making as well as for learning and just for having fun.
And it's really incredible how many things you can do with this keyboard.
First, you get hundreds of sounds, songs, backing styles and effects, which will keep you busy for hours without feeling bored.
The piano also has a bunch of educational features that will make learning more interesting and effective with on-screen notation and virtual keyboard.
Thanks to the great recording capabilities, you can compose and record your own music without using any additional software/equipment.
But if you need something extra, you can always use the DGX-660's connections to further expand its functionality by connecting it to different devices and equipment.
To me, the main drawback of the DGX-660 is that it's quite bulky and heavy.
Of course, it's not nearly as cumbersome as traditional instruments, but you'd still probably need another person to help you move it around (61.75 lbs with the stand).
So the DGX-660 is not the best choice for gigs and playing out due its size. However, if you manage to safely transport the keyboard, it's more than suitable for performances, considering how many bells and whistles it has.
Wrapping up, I'd recommend the DGX-660 for those who want more than just a digital piano with several instrument sounds and a few basic functions.
Check the availability and current price of the Yamaha DGX-660 in your region:
Alternatives
Below I've listed the 3 most popular competitors to the DGX-660 you might want to consider before making the final decision.
Yamaha DGX-660 vs  Yamaha P-125 (Full Review)
The Yamaha P125 is another popular intermediate digital piano from Yamaha's P series. The P-125 is basically the same keyboard as the DGX-660 but without all those extra functions and sounds.
It has the same GHS keyboard, the same Pure CF sound source, and the same amount of polyphony, which allows for a realistic piano playing experience.
However, instead of 550 instrument sounds and hundreds of styles, songs, rhythms, and effects, the P-125 has 24 built-in sounds, 20 accompaniment rhythms, and 50 songs.
So it's much more basic and straightforward than the DGX-660. But it's not necessarily a bad thing.
It's just that the P-125 is designed to be used mainly for piano playing and actually does its job very well.
The piano has all the basic functions such as an onboard metronome, transpose and tuning functions, a 2-track MIDI recorder, Duo, Dual, and Split Modes.
I should also say that it's much more compact and portable than the DGX-660 and weighs only 26 lbs, which is half the weight of the DGX-660.
So the P-125 is a better choice if want to be able to easily move your keyboard around and take it to gigs, rehearsals, etc.
I'd recommend the P-125 over the DGX-660 for those who just need an alternative to an acoustic piano and don't care about the extra sounds and features.
With that said, the DGX-660 has a lot of additional functionality, and you will be pleasantly surprised with how versatile this keyboard is.
The video below explains the key differences between the two keyboards very well (in the video, Chris talks about the older P-115 and DGX-650, but most of that applies to the new models as well):
---
Yamaha DGX-660 vs  Casio CGP-700 (Full Review)
The CGP-700 is the direct competitor to the DGX-660 not only because they have the same price tag, but also because they are very similar concept-wise.
The main dilemma is which keyboard to go with, and the good news is that you can't go wrong with either of these keyboards.
Let's start with similarities between the two.
The CGP-700, just like the DGX-660, is a very versatile keyboard that offers a realistic piano experience as well as lots of features for music production, learning, etc.
The piano comes with an integrated stand but it's not just a simple unit.
The stand features two low-frequency speakers built into it and combined with the speakers on the keyboard itself offers 40W of full, powerful sound. It makes a huge difference!
Another great feature of the CGP-700 is its 5.3" color touch screen, which beats the DGX-660's non-touch monochrome screen and makes navigating more convenient and intuitive (particularly useful on stage).
The CGP-700 features Casio's famous Tri-sensor Scaled Hammer Action Keyboard II with simulated Ivory & Ebony keytops, which to my taste provides a more realistic feel than the DGX-660's GHS keyboard.
Speaking of sound, the CGP-700 doesn't use the popular Multi-dimensional Morphing AiR Sound Source we're used to seeing on most Casio digital pianos.
Instead, it features MXi (Multi-Expressive Integrated) sound processor, which also provides a very rich and natural piano sound sampled from a Steinway Grand, which delivered by the 40W speakers is almost unbeatable in this price range.
However, listening through headphones, I liked the DGX-660's piano tone a bit better.
As for the extra sounds and features, the CGP-700 boasts 550 built-in sounds (DGX-660: 554 sounds), 200 accompaniment styles (DGX-660: 205 styles), 128-note polyphony (DGX-660: 192 notes), layer/split functions, duo mode (not available on the DGX-660), 17 reverb, 16 chorus and 6 delay types (DGX-660: 41 reverbs, 44 choruses).
The CGP-700 features a 17-track MIDI recorder with memory capacity for 100 songs (DGX-660 has memory only for 5 songs). Audio recording is also available on the keyboard.
Unlike the DGX-660, the CGP-700 doesn't have a Mic In jack. Instead, it has dedicated Line Out jacks.
Wrapping up, the DGX-660 offers slightly more sounds, styles, and effects as well as a higher polyphony count and arguably a better piano sound.
The CGP-700, on the other hand, offers a much more powerful speaker system, a more convenient 5.3" touch screen and arguably a more realistic keyboard action.
---
Yamaha DGX-660 vs  Casio PX-360
The Casio PX-360 is another strong competitor to the DGX-660.
The PX-360 is almost identical to the CGP-700 so I'll be brief.
The main reason you might prefer the PX-360 over the CGP-700 is that it comes with the AiR Sound Source which allows for more realistic piano sound by adding string resonance, key-off and hammer response simulation.
To me, the difference is subtle, but you can hear it, especially when listening through headphones.
In addition, the PX-360 has Line In and MIDI In/Out jacks, which the CGP-700 doesn't offer.
Another important thing is that the PX-360 doesn't come with a stand and only has 8W + 8W onboard speakers, while the CGP-700 has 6W+ 6W speakers AND a stand with 2 x 14W low-frequency speakers built into it.
As for the rest, the PX-360 and the CGP-700 are identical and considering that the PX-360 is slightly more expensive than the CGP-700 I'm not totally convinced that it's worth it.
What do you think?