Just a week ago I did a review of the YDP-143, a mid-range digital piano from the Arius family.
And today it's time to take a good look at its bigger brother, the Yamaha YDP-163 , the next model up in the Arius line.
There is a lot of talk about whether it's worth spending extra money on the YDP-163, considering it's quite similar to the YDP-143 model.
So in today's review, we're going to talk about all the differences between these two instruments and will try to figure out which one would be a better choice YOU.
In this review, I'm only going to touch on things that are different in the YDP-163 compared to the YDP-143 and will also talk about possible alternatives.
Yamaha YDP-163  Specs
88-key fully weighted keyboard with synthetic Ivory keytops
Graded Hammer 3 (GH3) action
Touch Sensitivity (Hard, Medium, Soft, Fixed)
Sound: Pure CF Sound Engine
192-note polyphony
10 instrument sounds (3 pianos)
50 preset piano songs + 10 demo songs
Modes: Duo, Dual
Lesson Function (ability to practice each hand's part separately)
2-track MIDI recorder
Metronome, Transpose, Fine-tuning
Intelligent Acoustic Control, Stereophonic Optimizer, Acoustic Optimizer
Speakers: 20W + 20W (oval 12cm x 6cm speakers)
Connectors: USB to Host, Headphone jacks (2)
135 x 42 x 81 cm (53.4" x 16.6" x 33.4")
42 kg (92 lbs. 10 oz.)
Check the availability and current price of the Yamaha YDP-163 in your region:
Design
The YDP-143 and the YDP-163 are not very different when it comes to design and look almost identical.
Both pianos are housed in an elegant wooden cabinet and come with a Yamaha bench.
Due to its upgraded keyboard, the YDP-163 has a slightly bigger (higher) keyboard base (33.4" vs 32"). It's also 9 pounds heavier than the YDP-143 but is not really noticeable in real life.
Just like its smaller brother, the YDP-163 is available in two finishes: Dark Rosewood and Black Walnut.
In the UK & Europe, there are two additional colors available. One is White (YDP-163 WH), and the other one is called White Ash (YDP-163 WA).
To me, it's kind of strange that Yamaha has decided to limit the color options in the US as it's always a good thing to have various colors to choose from.
With that said, Dark Rosewood and Black Walnut are pretty universal colors that will blend well into any home decor, so it shouldn't be a problem.
That's pretty much it when it comes to differences between the YDP-143 and YDP-163 in this department.
Keyboard
The YDP-163's most important upgrade over the YDP-143 is the keyboard itself.
And this is the first thing you should consider when trying to decide between these two instruments.
The YDP-143 features Yamaha's most affordable fully weighted keyboard called the Graded Hammer Standard (GHS).
The YDP-163, on the other hand, has a more advanced keyboard called the Graded Hammer 3 (GH3), which is also found in the P-255, YDP-S52 , and some other models.
Both keyboards have a full set of 88 graded touch-sensitive keys that use spring-less technology.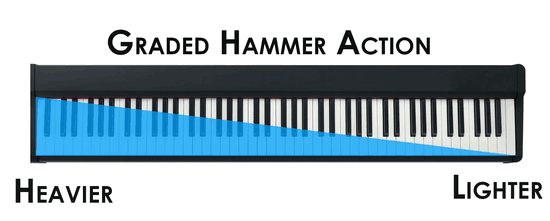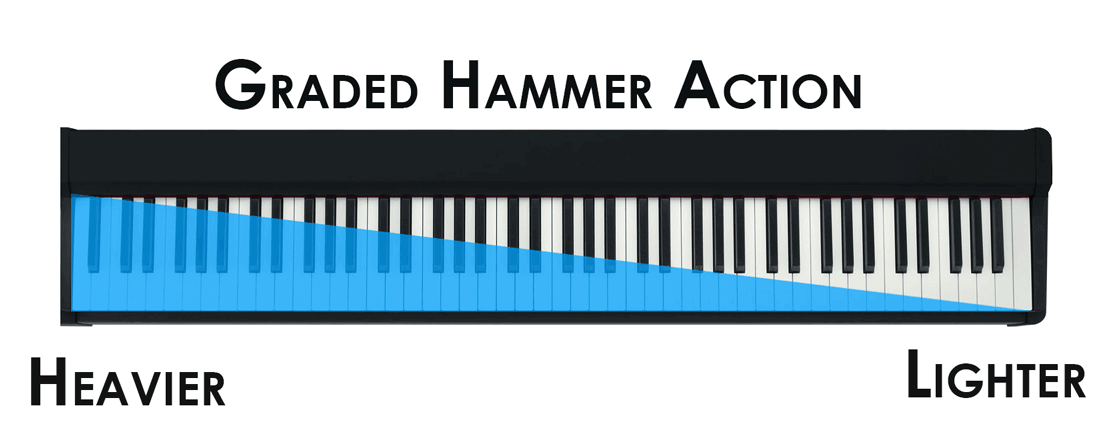 In my opinion, the GH3 outperforms the GHS in all the main aspects.
But as I always say, keyboard actions are pretty hard to evaluate and compare to each other objectively .
People have different tastes and preferences. Some players like a heavier touch on the keys, others prefer lighter hammer actions.
So it's always a good thing to try and compare all digital pianos on your list in person.
As for me, the GH3 feels heavier and somewhat more solid than the GHS.
I've heard people saying that they actually like the GHS more than the GH3, finding the GH3 somewhat stiff and hard to play.
And for some players, especially beginners, it indeed might be the case.
The GH3 is certainly on the heavy side, and to me, it seemed even heavier than some of the acoustic piano actions that I've played.
But key weighting is actually the reason why I like the GH3 and prefer it over the GHS.
To my fingers, it feels and plays much more realistic and acoustic-like than the GHS, even though for some it might seem a bit too heavy.
The GH3 uses a 3-sensor key system (the GHS has a 2-sensor system) that sequentially detects positions of the keys and allows for more accuracy and faster note repetition.
The difference is especially noticeable when you play fast passages and trills.
Another thing that contributes to the authentic playing experience is ivory-feel keytops. The GH3 keyboard uses special material designed to simulate real ivory surface.
It features moisture-absorbing qualities and provides a positive grip even when our fingers become moist after long playing sessions.
And overall Ivory keytops feel nicer to the touch than regular plastic keys.
Speakers
Speaker system is the second most important difference between the YDP-143 and YDP-163 models.
Both pianos have two oval (12cm x 6cm) speakers, but the YDP-163 has 40W of output power (20W per channel), while the YDP-143 has only 12W of power.
While this might seem like a huge difference on paper, it's not that noticeable in real life.
Both pianos sound very decent and can produce enough volume to fill small to medium size rooms and even to bother your neighbors a little bit.
With that said, thanks to more powerful speakers, the YDP-163 does sound a little bit deeper and fuller, which is especially noticeable in the bass register.
Treble notes also sound a bit clearer and have a more crispiness to them.
Overall I was satisfied with how both instruments sounded, so I don't think speakers are a real deal-breaker in this case.
Accessories
Since the YDP-163 is a console digital piano, there are actually not many accessories you'd need to buy separately.
For example, you don't need to spend extra money on a stand or pedals because they already come with the piano.
The Yamaha BC-108 bench is also included, so you don't have to worry about that either.
What you'll still want to buy separately is headphones, especially if you prefer to practice in private or simply want to experience a more immersive and higher-quality sound.
Headphones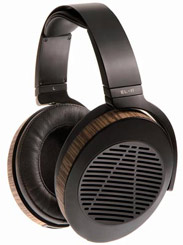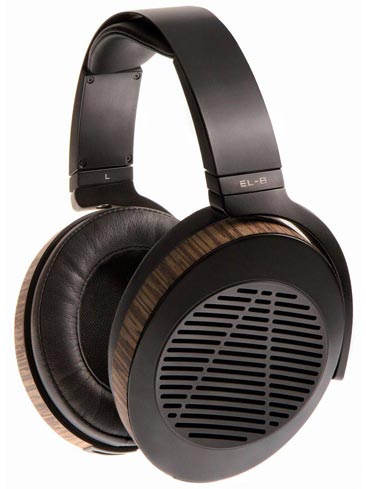 Headphones come in very handy when you want to practice in private, focusing solely on your playing and not disturbing others nearby.
Moreover, a good pair of headphones will provide a clearer and more detailed sound compared to the onboard speakers.
Check out this guide to learn how to choose the best-sounding headphones for your digital piano.

Summary
As you can see the difference between the YDP-143 and YDP-163 models isn't that huge.
And the first thing that comes to your mind is probably whether paying extra money for the YDP-163 would be justified.
Well, it depends on several things.
First off, both models are fairly good digital pianos suitable for a wide range of players starting with complete beginners and ending with accomplished pianists.
Likewise, if you're looking for a family piano with an elegant design that will not only serve as a musical instrument for practice but will also be a beautiful piece of furniture in your home, you'll not be disappointed with either of these instruments.
On the other hand, if you're not a beginner and have already acquired some basic skills and knowledge, I definitely recommend taking a look at the YDP-163 .
Its upgraded keyboard feels and behaves much more like a real piano keyboard and gives you more room to sharpen your finger technique and to grow as a musician.
Check the availability and current price of the Yamaha YDP-163 in your region:
Alternatives
There currently a number of good digital pianos on the market that can compete with the Yamaha YDP-163 in terms of piano playing authenticity.
Yamaha YDP-163 vs  Korg G1 Air (Full Review)
Korg pleasantly surprised me with their latest home digital pianos presented in 2017.
I wasn't a big fan of Korg's digital pianos but after trying out their new C1 Air and G1 Air models, I was really impressed with how good they turned out to be.
The G1 Air is a flagship model in Korg's arsenal of home pianos and it really is a great instrument in every way.
First of all, it looks fantastic. I really like the curved lines and legs it has. At the same time, it's slim and requires very little floor space.
The G1 is equipped with the Real Weighted Hammer Action 3 (RH3), which uses a 3-sensor key detection system but, unfortunately, doesn't have synthetic ivory keytops.
The keyboard seemed a bit lighter than Yamaha's GH3, but also quicker and more responsive.
The RH3 is a pretty well-known keyboard action that Korg uses in their professional keyboards, and I've only had positive experiences with it so far.
What I like about the G1 is that it comes with 3 really good piano sounds.
They're sampled from German, Austrian, and Japanese Concert Grand Pianos, and include organic elements like string resonance and key off simulation, which the YDP-163 doesn't offer.
Aside from that, there are 29 other instrument sounds, including electric pianos, organs, guitars, strings, etc.
The sound is delivered by powerful 4-speaker (80W) sound system, which is quite impressive for an instrument in this price range.
Among other features are a 2-track MIDI recorder, 40 preset piano songs, dedicated Line Out jacks, MIDI In/Out ports, USB port, and two headphone jacks.
Moreover, there are 9 types of temperaments to choose from (YDP-163 doesn't have this option), and 5 preset types of touch-sensitivity (YDP-163: 3 types).
The polyphony is a bit lower compared to the YDP-163 (120 vs 192), but it's still more than enough for piano playing and some basic layering.
"Air" in the model name means that piano supports Bluetooth (A2DP Sink), which allows you to play audio files on your phone/tablet through the piano's speakers wirelessly (note that MIDI data cannot be transferred via Bluetooth).
Moreover, if you like a slim modern design of the G1 with a variety of color options, definitely check this instrument out. It's a beast.
Yamaha YDP-163 vs  Yamaha YDP-S52
The is yet another digital piano in the Arius line.
When it comes to sounds and features, the YDP-S52 is completely identical to the YDP-163 but housed in a more compact modern-looking cabinet.
"S" in the model name stands for Slim.
The pianos share the same sound engine (Pure CF), same keyboard (GH3 with synthetic ivory surfaces), 2 x 20W speakers, 10 built-in tones, 2-track MIDI recorder, etc.
So yes, these are pretty much the same pianos.
Keep in mind that the YDP-S52 is slightly more affordable than the YDP-163, so if you like the design more or if the design is not really a key factor for you, it would be a more cost-efficient choice.
Plus, the YDP-S52 is about 4 inches slimmer than the YDP-163, making it more accessible for placing in smaller spaces.
Another thing I want to mention is that the YDP-S52 is available in White Walnut finish, which for some might be an important buying factor, especially if you are looking specifically for a white digital piano.
Yamaha YDP-163 vs  Kawai KDP110 (Full Review)
Kawai has definitely raised the bar with their newly released KDP110 digital, which replaces the hugely successful KDP90 model.
Kawai is known for making one of the most realistic keyboards on the market, and all their digital pianos, including the entry-level ones, have amazing keyboard actions.
The KDP110 , which is Kawai most affordable console digital piano, proves it one more time.
The piano features the new Responsive Hammer Compact II keyboard action, which, in my opinion, is one of the best key actions in terms of realism and accuracy at this price point.
Just like Yamaha's GH3, it uses 3-sensor mechanism and has simulated ivory keytops.
The upgraded Harmonic Imaging sound engine offers a brand new sound of the magnificent Shigeru Kawai SK-EX concert grand, which received universal acclaim from professional pianists all over the world.
Another unique feature of the KDP110 that no other piano in this price range offers is Virtual Technician.
The VT allows you to adjust 13 parameters of the piano sound and touch to fully customize it to your needs.
Some of the parameters are touch curve, key-off effect, hammer delay, decay time, topboard simulation, temperament, stretch tuning, half-pedal adjust, etc.
Similar to the Yamaha, the KDP110 has 192-note polyphony, 6 reverb types, and 40W speaker system.
You'll also be able to record your performances using a built-in MIDI recorder and practice hundreds of songs using a Lesson function.
The KDP110 offers 40 Concert Magic songs and 5 built-in song books with various exercises and pieces from Czerny, Burgmüller, Beyer, etc.
The KDP110 offers a variety of connectivity options. To exchange MIDI data with your computer or smart device you can use any of three interfaces available on the piano.
There are traditional MIDI In/Out ports, USB type B port, and Bluetooth connectivity, which will allow you to transfer MIDI data to other devices wirelessly.
First of all, I'm talking about its very natural key action, and piano sound that is a real joy to listen to.
Add to this the Virtual Technician feature and all the other features that come with the piano, and the KDP110 becomes almost unbeatable in its price range.