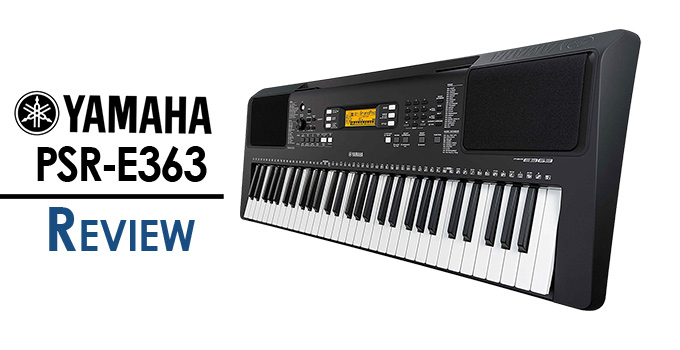 Yamaha is a big name in the music business, and the PSR-E363 is their latest take on the budget arranger keyboard formula.
For reference, the Yamaha PSR series has been the premier choice in this category since its inception, so they certainly know what they're doing.
If you aren't familiar with the term 'arranger keyboard', it's a type of keyboard geared around 'one-man-band' style performances.
These instruments include accompaniment features and a lot of built-in voices and rhythms to facilitate that goal.
While the PSR-E363 got our recommendation as the best budget arranger keyboard, we haven't reviewed it. This will be its chance to see how it stacks up.
The Yamaha PSR-E363 is nearly identical to the PSR-EW300. The only difference between the two is the number of keys. The PSR-E363 has 61 keys, but the PSR-EW300 has 76 keys.
Throughout the article, any references to the PSR-E363 can be applied to the PSR-EW300 as well. The points made in this review apply equally to both.
Similarly, the Yamaha YPT-360 is nearly identical to the PSR-E363. The only difference is its grey finish, as opposed to the PSR-E363's black.
This model is only sold in certain regions, but don't worry about the internals. Everything said about the PSR-E363 works for the YPT-360.
Yamaha PSR-E363 / PSR-EW300 Specs
61/76 fully sized unweighted keys
Touch Sensitivity (3 types, Off)
Sound: AWM Stereo Sampling, 574 preset tones
48-note polyphony
Modes: Split, Dual, Duo
Effects: Reverb (12 types), Chorus (5 types), Master EQ (6 types), Harmony (26 types)
2-track MIDI recorder
165 Accompaniment Styles, 150 Arpeggio Types
154 Preset Songs + Lesson Mode (Keys to Success)
Connections: Headphone jack (1/4"), Sustain Pedal jack, AUX IN (stereo mini jack), USB to HOST (MIDI + Audio)
W x D x H: 37.2" x 14.5" x 4.6" (94.5 x 36.8 x 11.7 cm) – E363 | 45.4" x 14.5" x 4.6" (115.3 x 36.8 x 11.7 cm) – EW300
10.1 lbs (4.6 kg) – E363 | 13.7 lbs (6.2 kg) – EW300
The full specs can be found on Yamaha's official site here
Check the availability and current price of the Yamaha PSR-E363 / PSR-EW300 in your region:
Design
So far, our reviews haven't focused on the budget end of the spectrum.
Even our recently reviewed Korg B2, marketed towards beginners, costs a little more than most would be comfortable with at the fresh level.
The answer to these woes would be a budget keyboard, which is aimed at people who want to get as much bang for their buck as possible.
This obviously isn't as good as it sounds, as you get what you pay for.
The big deal here is the compromises made to build and sound quality, as well as the smaller key count.
Despite those flaws, these choices aren't without merit. The lower price means they are more accessible to the general public. At the beginner's level, these won't stifle your learning process in a meaningful way.
Yamaha PSR-E363 vs Yamaha PSR-EW300
Since today we're covering both the PSR-E363 and PSR-EW300, here's a quick comparison.
As you can see, the two instruments are only different in their key counts and corresponding weight and length.
Let's talk about design.
The black plastic enclosure won't turn heads with its basic look, but it's solid enough to withstand a few bumps. Kids will have a hard time breaking this keyboard.
The standard arranger keyboard layout is followed here, and if it isn't broke, why fix it. The backlit monochrome LCD screen sits at the center of the keyboard, flanked by buttons on both sides.
The buttons are for navigation, tweaking options, and accessing accompaniment features like variations and fills.
The layout is intuitive, with commonly used accompaniment controls placed conveniently above where your left hand should be.
The buttons feel rubbery and lack "clicky-ness". I often praise this quality when discussing more premium digital pianos such as Yamaha's own higher-end YDP-series.
Here, that ends up being another plus in terms of durability. Dust will have a hard time hurting the membrane-based buttons – and being kid-proof is also nice.
Further to the sides, the printed white text contrasts nicely with the black background and provides a visual aid for searching the large sound library.
These are susceptible to being scratched off, but unless you deliberately seek to do that, it's a non-issue.
Finally, there's the volume knob, which feels alright, if a bit cheap. Making precise volume changes isn't easy and will take some getting used to.
The keys themselves have helpful pictures above them, which indicate the drum or percussion sounds that correspond to each key.
This is a small thing, but it helps you learn the industry-standard General MIDI drum layout. It's not essential, but it's a fun addition, nonetheless.
Just like many portable keyboards, the PSR-E363/EW-300 has a compartment for batteries, which means you can easily take your keyboard outside and play on a nice sunny day.
There really isn't much else to discuss regarding the design. The PSR-E363 follows the standard arranger keyboard formula and does so well enough. While I'd never go as far as to call this a 'premium' instrument, it is well thought out for what it costs.
Keyboard
The keyboard on the PSR-E363 and the PSR-EW300 is alright, but not the best.
The keys come with velocity sensitivity and are fully sized. However, they lack a realistic response and weight, making them less than ideal for mastering the nuances of dynamic control.
Unweighted keys are hard to describe well, as there's little actual mechanics behind their construction.
In general, the keys have a shape that hits a pressure-sensitive membrane, which translates each keypress into machine-readable data.
However, even unweighted keys can feel premium. Korg's Prologue is a good example, as are the MIDI controllers we covered recently in a roundup.
I'm sad to say the PSR-E363 doesn't join that category.
The keys on the PSR-E363 feel mushy. When you habitually play into the keys (as more experienced piano players tend to do), you get an abrupt contact point which plays the corresponding sample.
It will take some getting used to. For example, it will be hard to play all the notes in a chord simultaneously without enough practice.
The velocity sensitivity is welcome, but it again takes some adapting to fully utilize. The abrupt point of sample triggering rears its ugly head here again.
You aren't just controlling how hard you press; you also need to focus when each key hits its contact point.
You get 3 pre-set intensity levels to choose from: Soft, Medium, and Heavy.
The default Medium option seems to respond closest to what I'd expect from a keyboard. You also get a fixed option to keep the sensitivity response constant for every note.
Regardless, these are just nit-picks that a more experienced pianist might want to know. For newcomers and intermediate players, the keys are good enough for most practice purposes.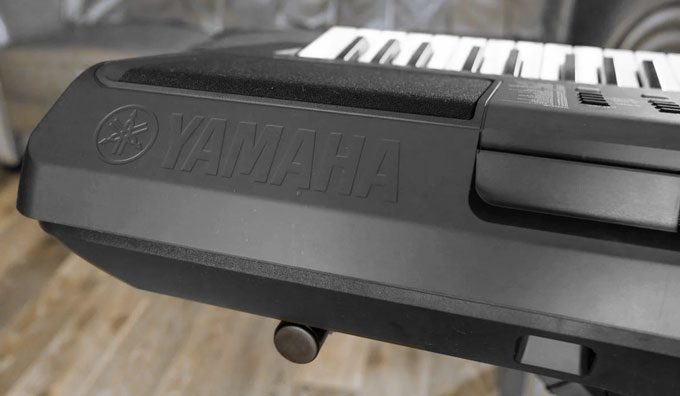 Personally, I consider the most important part of a novice's practice routine to be key/note recognition, familiarization with key positions, and dynamic control (soft and loud playing).
The first two are possible due to the full sized keys on the PSR-E363 (though the EW300 has the edge because of its larger keyboard). The latter is the difficult one, due to the previously mentioned abruptness.
I wouldn't call these keys bad. While there are better options out there, the keys are good enough for beginners to adapt to. This is further helped by the next aspect of the PSR-E363 we'll be covering.
Sound
As an arranger keyboard, the PSR-E363 sounds good, counteracting some of my gripes about the keys. 574 sounds are nothing to scoff at and there's minimal filler.
We'll focus on the piano sound first. The pianos included are good but can't compare to dedicated piano-focused instruments.
You get a decent piano sound to work with, and there's also a convenient button that puts you right at the default grand piano sound.
The façade of realism does fall apart when you play harder or softer though, as only the volume changes, and not the actual samples themselves.
This is where even cheap digital pianos excel, thanks to their better sample sets and sound engines.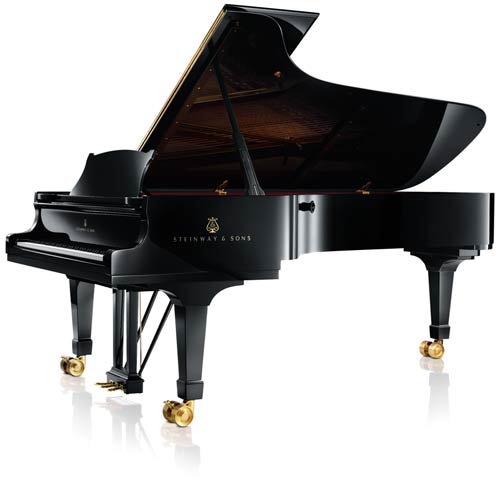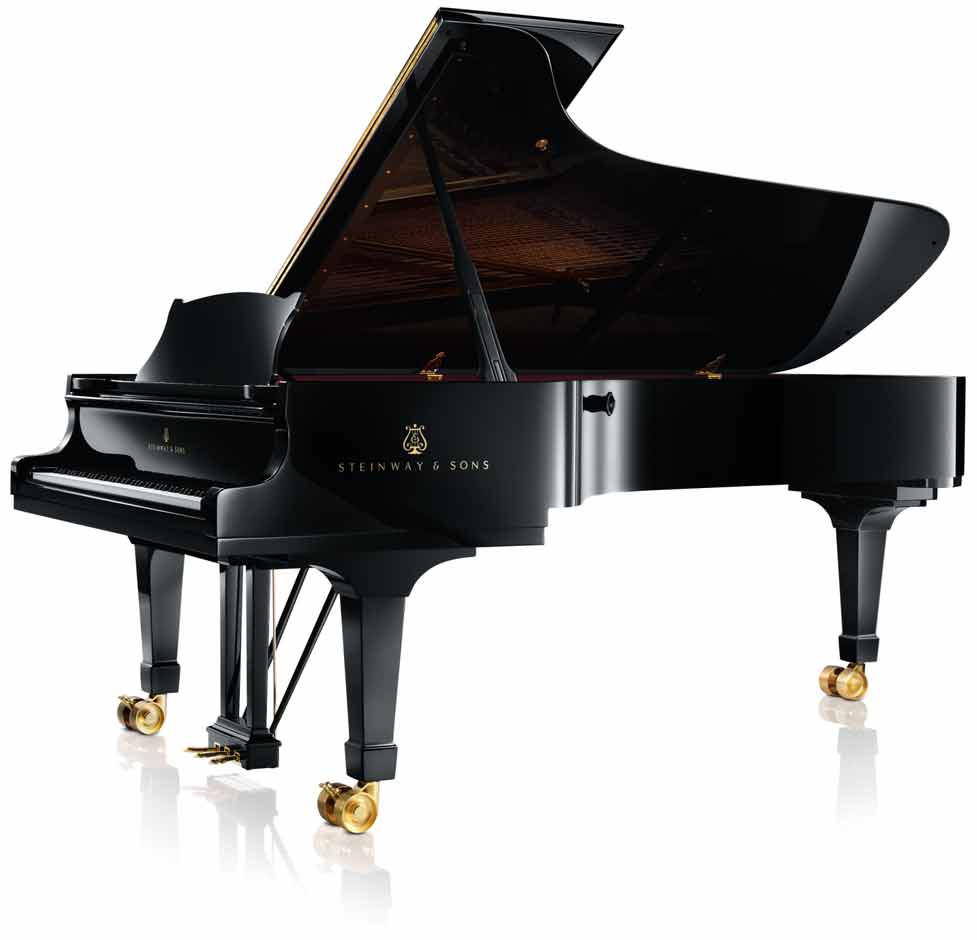 Yamaha's Advanced Wave Memory (AWM) stereo sampling engine is a long in the tooth (it's been in use since 2009), but it does a decent job at playing back clean voices.
The same sound engine is used in some of Yamaha's more expensive keyboards and digital pianos, such as their P-45 and the YDP-181.
The samples themselves sound similar, especially when it comes to the piano sounds. The difference, from what I can tell, lies with the number of sample layers.
For example, the P-45 seems to sound more 'real', as softer playing feels like you're hitting the strings with less force. In contrast, the E363 feels like your playing strength simply controls a volume knob.
This reaction isn't necessarily realistic, but the keyboard responds well to playing dynamics. You can hear the volume changes clearly when you play from soft to hard, which helps greatly while practicing.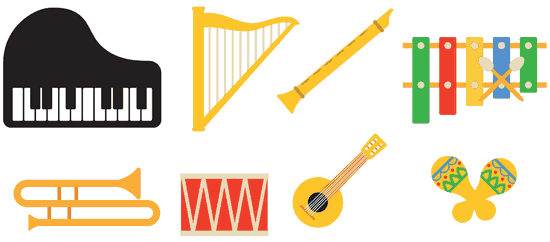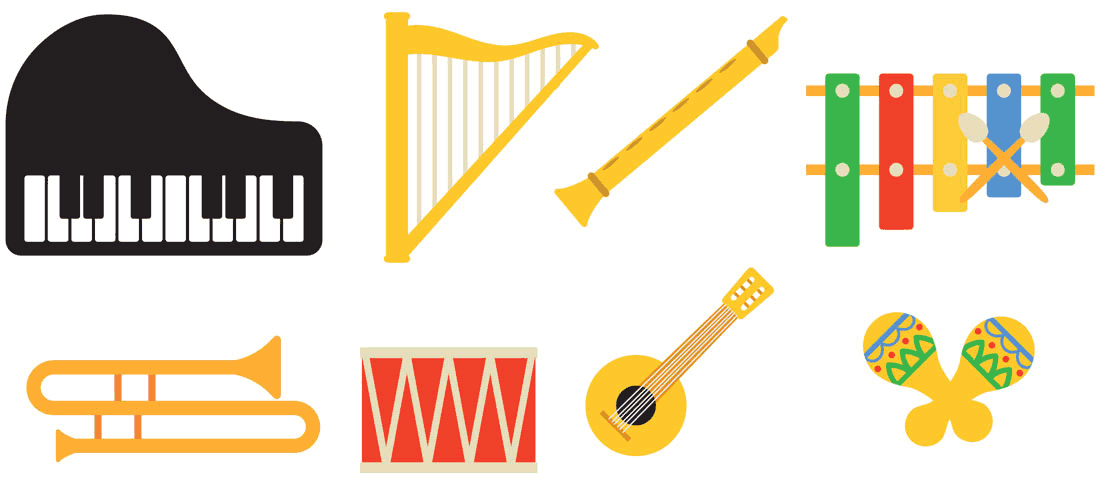 For non-piano voices, you've got a lot of options, from acoustic instruments like bass, strings, brass, and winds, all the way to synthesizers, drum kits, and sound effects.
These resemble the piano sound, where the dynamic response is purely volume-based, but that's to be expected at this price point.
I will say that the extra sounds could become a distraction if you're not careful, so be wary when practicing.
---
Effects
Effects are generally tacked on to cheap keyboards. The PSR-E363 has a good selection of effects, but you probably won't be using them too much.
In total, you get:
12 Reverbs
5 Choruses
6 Master EQs
26 Harmony Effects
The reverb effects and the choruses are probably what sees the most use.
Reverb effects allow you to simulate sounds being played in a specific space, such as a room or hall. While playtesting the PSR-E363, I tend to leave this on default settings per sound, but you can use it to further enlarge 'epic' sounds like string ensembles.


Choruses give each sound a slightly detuned yet wider feel and are used in conjunction with electric piano or guitar sounds.
The choruses here are quite good if a bit 'narrow' in how they sound. They're great with the included Rhodes-style electric pianos though.
Master EQ sounds a lot more useful than it is. Here, it allows you to choose between 6 different equalizer curves tailored to speakers, headphones, or specific sounds. You don't get a parametric EQ as you'd see on car stereos.
Finally, the Harmony Effect simply acts as a sort of doubler at the MIDI level.
When you play a key, the internal software detects what keys you're playing and adds other notes to make the sound richer. This is more of an arranger feature and might be more relevant to performers who need it.
---
Polyphony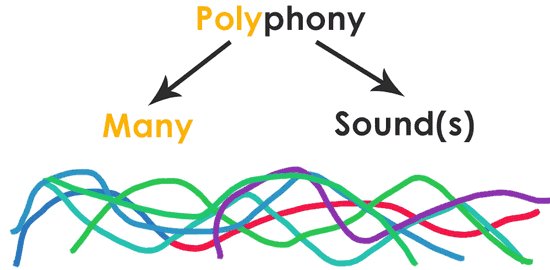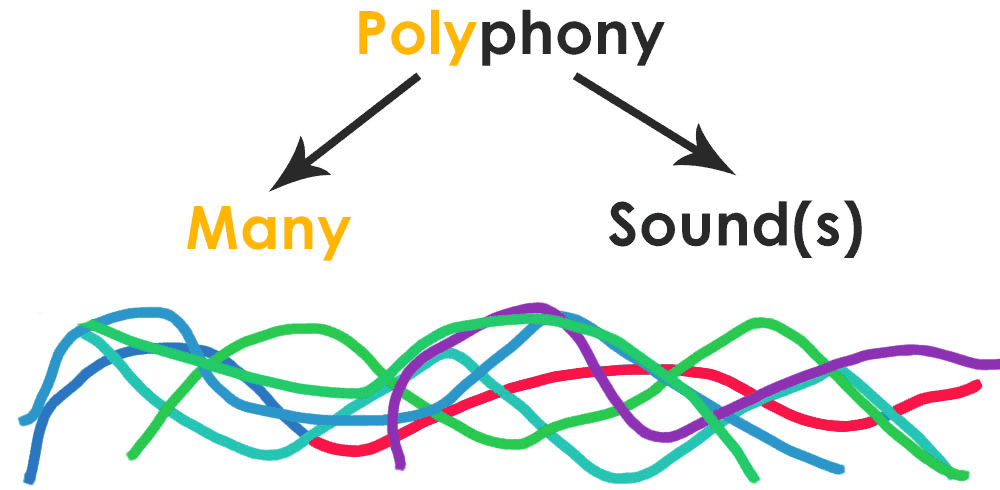 The Yamaha PSR-E363 has 48 notes of maximum polyphony. This is a low amount and is even more drastic when you consider the accompaniment features included with this keyboard.
Having a polyphony of 48 means you can play up to 48 notes at the same time without earlier notes getting cut off.
However, if you're only using this to practice your piano chops, this should suffice for beginner to intermediate pieces. Remember, you only have 61 keys in total (or 73 on the EW300), so it's not likely that you'll reach the limit.
If you decide to use the arranger keyboard features, such as bass accompaniment, rhythms, and possibly layered voices, you might face some issues.
Thankfully, Yamaha has taken precautions to prevent that, like shortened percussion samples, resampled layered tones, and so on.
---
Speakers
The Yamaha PSR-E363 comes with stereo 2.5W speakers. These are fine for home-based practice, though they're a little muddy when it comes to bass frequencies.
The muddiness factor isn't huge. This is a practice keyboard, and it seems like Yamaha tuned the speakers to avoid distorting too much for piano sounds.
When the volume is low, you also avoid distortion artifacts common to low-wattage speakers.
Having front-firing speakers makes this ideal for practice, as you're getting a clean, non-reflected sound shot straight at you.
This does, however, make this a little weaker for performances, as you can't direct the sounds towards the audience. An amplifier might be necessary for performers (though let's be real, there are better options for a stage pianist).
All in all, the speakers are passable, and they work well for practice purposes. As a beginner's instrument, clarity is the biggest requirement, and the PSR-E363 gives that.
Features
An arranger keyboard, regardless of price, will have more features than a typical digital piano. We'll do our best to guide you through the specifics in this section.
Modes
Before diving into the arranger features, let's cover the typical features you'd expect to see on a digital instrument.
Layer and Split mode are included, as well as a Duo mode good for 1-on-1 lessons.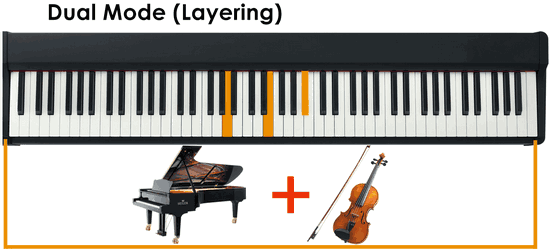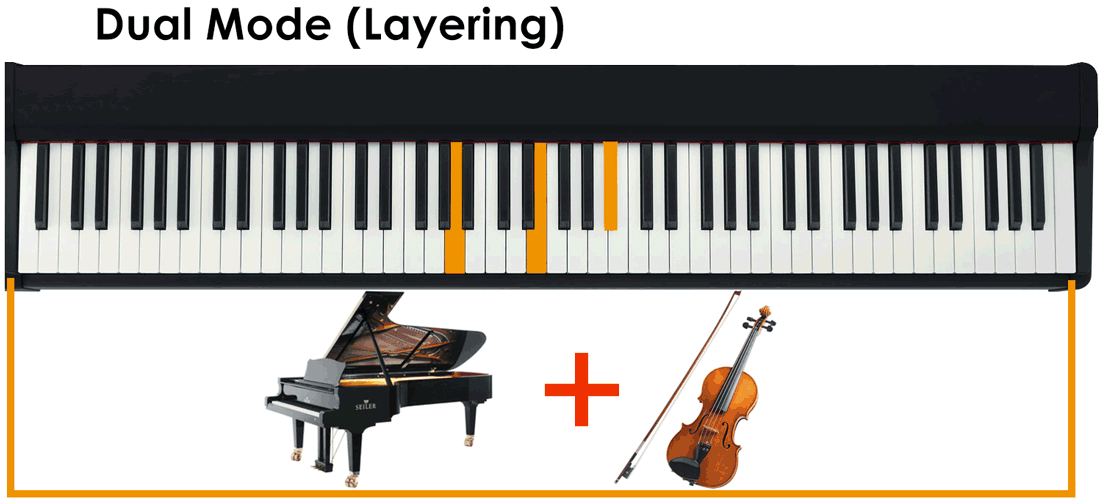 Layer mode lets you play two sounds simultaneously and is a common technique for adding richness to a keyboard part. This is engaged with the front panel Dual button.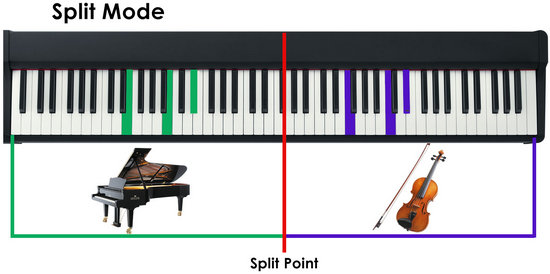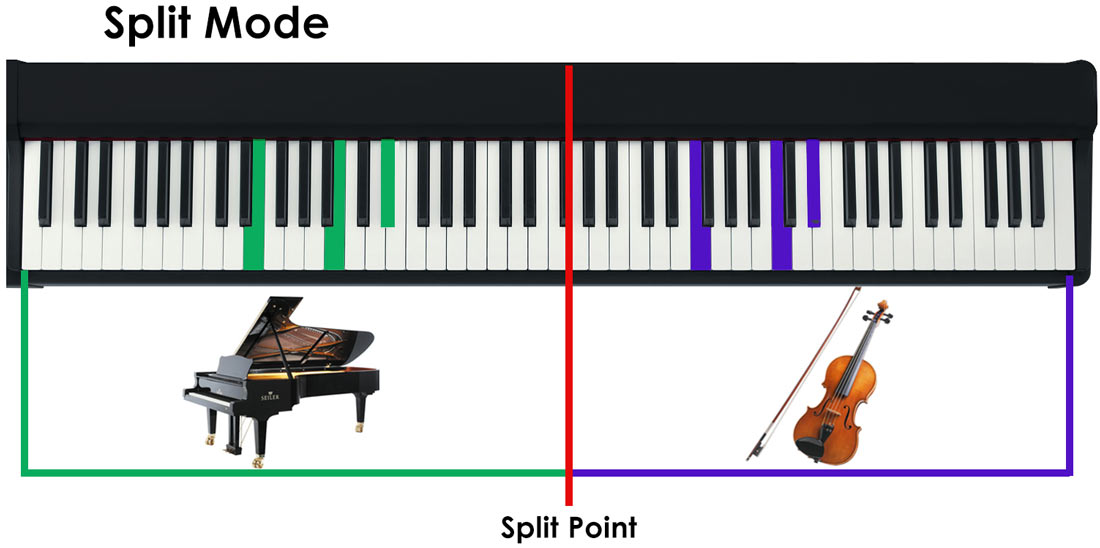 Split mode allows you to play different sounds on the left and the right of the keyboard. The cut-off point defaults to F#2, but it can be changed in the internal settings.
This is commonly used to have a bass part on the left and another sound on the right. You engage this mode by pressing the Split button.
The split point is also important as it determines where the left-hand accompaniment sensors begin working.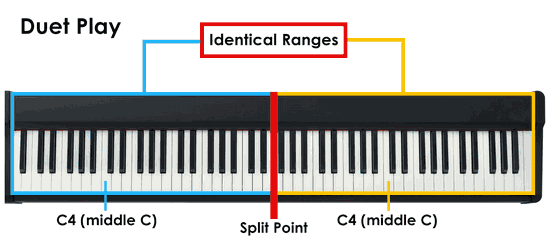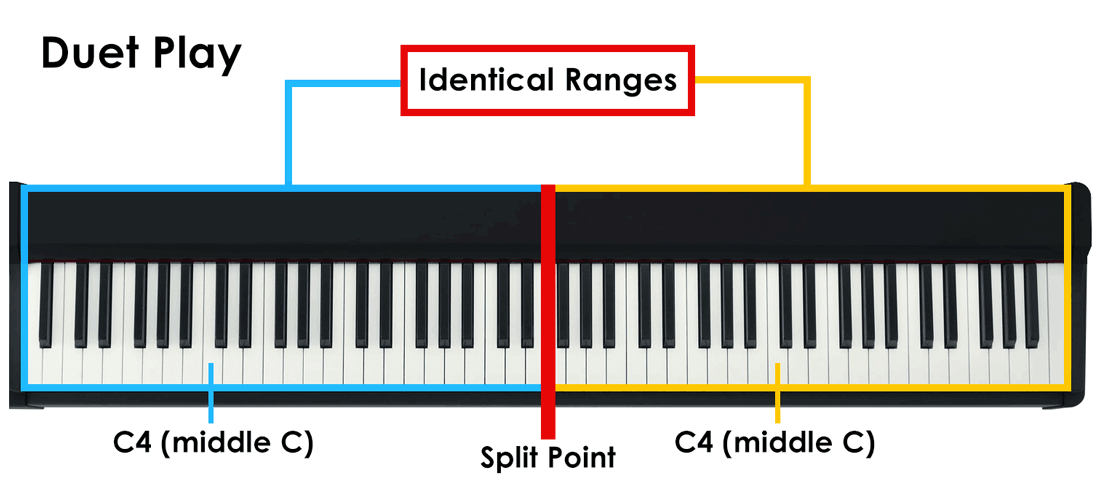 Finally, Duo mode splits the keyboards into two parts of equal ranges. This mode allows teachers to sit beside their students for a more hands-on approach.
To engage this mode, you need to press the Left Part button while turning on the keyboard.
---
Song Recorder
The PSR-E363 includes a 2-track song recorder, conveniently accessed via the Left and Right buttons on the front panel.
These songs can then be saved as a MIDI file for further use or importing. The good news that you can store up to 5 songs internally, which is much more convenient than having the memory only for 1 song.
---
Arranger Features
These features are also known as accompaniment features by some, and that describes the crux of these extras. In fact, these features are a part of some keyboard certification courses, such as Trinity Guildhall's Keyboard course.
As we mentioned earlier, the best part about accompaniment features is the ability to play full songs as a solo performer. This 'one-man-band' way of performing is fun, especially if you take the time to master it.
By pressing play, an intro drumbeat plays, and you begin playing along. Buttons to the lower left of the LCD screen let you trigger fills and variations to make the performance feel organic.
This isn't just a simple drum machine either. The internal chipset tracks your left hand with a few standard modes and plays a bassline that fits the currently selected genre.
For example, by playing a D-minor chord on your left hand, the bassline will lock itself to preset notes that match the chosen chord.
The included genre list is varied and includes the usual Pop and Rock genres, Electronic Dance Music, and even Latin styles such as Samba and Bossa Nova.
As you might expect, this is lots of fun, and many people take time to master this style.
If you're interested in the Trinity Guildhall Keyboard course, remember that the PSR-E363 lacks a few of the more complex left-hand tracking modes, which prevents you from completing the Grade 5 syllabus.
That said, you're probably due for an update if you've reached that point.
---
Functions
Arranger keyboards allow you to change a few settings via the Function menu, and these are a few of the modifiable settings you'd often use:
1) TRANSPOSITION. You can either move up or down a full octave to adapt to unfamiliar key signatures.
2) OCTAVE. You can transpose up or down 2 octaves to adapt to different voices to different sound registers.
3) ARPEGGIATOR. An arpeggiator with a few settings is included as well, and you can use this alongside some of the more synthetic sounds.
4) METRONOME. While rhythms are a lot more fun, a standard metronome is also included to facilitate practice.
5) MASTER TUNING. The central tuning of the middle A can be modified from 427.0Hz – 453.0Hz. The default is 440 Hz.
There are effect-specific settings, but we've covered the important settings above.
Connectivity
There are a few connectivity options included with the PSR-E363. Most of them come as a standard on beginner digital pianos, but there are some bonuses, too.
A headphone jack lets you practice without disturbing people around you. Also, since the PSR-E363 lacks stereo TRS output, these are the way you'd connect to amplifiers.
A sustain pedal jack is included, and this is where you'd connect your sustain pedal. Sadly, Yamaha doesn't include a sustain pedal with each purchase, though your local store/online retailer might throw one in as a bonus.
You also get an Aux-In stereo mini jack, which can be used to connect your music players or smartphones to play along to.
The Melody Suppressor feature attempts to remove lead vocals or synth sounds from this input, but it's hit or miss and by no means necessary.
Finally, you get a USB to Host port, which uses USB Type B cables. This lets you send MIDI data via USB to your computer/smart device.
This connection also doubles as a USB Audio Interface, and you get to send Audio in 44.1kHz, 16-bit quality across the connection.
Considering it's 2020, I would have liked to see some Bluetooth connectivity, but I don't mind this much considering the price tag.
Accessories
The PSR-E363 is surprisingly light on extras, which is a rarity today. This means you'll need to purchase a few add-ons on your own.
Pedal
If you're purchasing the PSR-E363 / PSR-EW300 direct from Yamaha or from a retailer like Amazon, you might not get a sustain pedal. This is a must to practice piano or keyboard parts, so it's worth investing in one.
We usually recommend the Nektar NP-2, which is a cheap yet well-built sustain pedal.
It is universal, which is important for some of Yamaha's keyboard instruments, as these tend to be in inversed polarity compared to other manufacturers.
---
Stand
Yamaha recommends their L-3C stand, but it's more expensive than I prefer. Considering that the PSR-E363 is an affordable keyboard, you shouldn't spend too much.
The Yamaha PSR-E363 feels right at home on the generic X- or Y-stands, which you can get for reasonable prices.
RockJam Xfinity Double-X is a great reliable stand that I recommend if you're looking for quality coupled with affordability.
With that said, the front-firing speakers feel right at home on just about any surface. So if you're comfortable, you shouldn't have much of an issue.
---
Headphones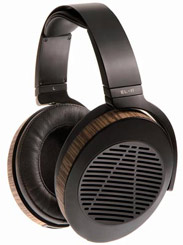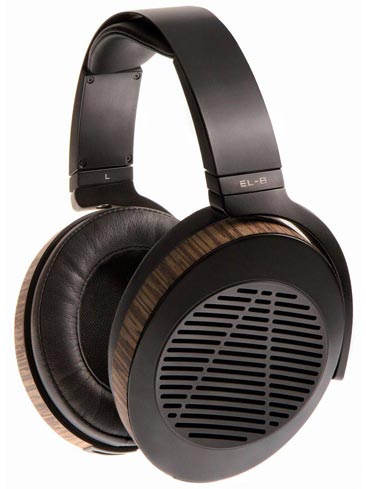 Headphones come in very handy when you want to practice in private, focusing solely on your playing and not disturbing others nearby.
Moreover, a good pair of headphones will provide a clearer and more detailed sound compared to the onboard speakers.
Check out this guide to learn how to choose the best-sounding headphones for your keyboard.
Summary
Pros
Good sounds for the price
Wide selection of instrument tones
Lots of onboard effects
154 built-in songs for practice
2-track MIDI recorder
Robust accompaniment features
Can run on batteries
Cons
Keys aren't that good
Limited polyphony
Headphone jack is on the back
No sustain pedal included
---
The Yamaha PSR-E363 is a solid choice for beginners, and while there are a few weak spots, it's still one of the better options out there. The sounds are good, and the accompaniment features are fun and in-depth, too.
The problem with the PSR-E363 is that there are cheaper options that serve a similar purpose.
While we spent time discussing the arranger features (which are worth checking out), a lot of people will be buying for piano practice. In that case, there are cheaper options, which we discuss in our sub-$150 article.
Thus, whether you'd like the PSR-E363, and more importantly, whether you should buy it, all comes down to how many extras you want.
Something like the Casio Casiotone CT-S300 has a similar sound quality, the same number of keys, and some light accompaniment features.
The CT-S300 might not be the better instrument, but it's more affordable and is worth considering anyway.
However, if we consider the PSR-E363 as it is, it's a well-designed budget arranger keyboard that's worth the asking price.
Check the availability and current price of the Yamaha PSR-E363 / PSR-EW300 in your region:
Alternatives
We already have a more complete list of alternatives, our list of the best keyboards for under $300. However, there is a specific keyboard we'd like to cover.
---
Yamaha PSR-E363 vs  Yamaha PSR-E263

The PSR-E363's younger brother, the PSR-E263, might be on your list. It seems to do most of what the PSR-E363 does but at almost half the price. It seems like an amazing deal, but there's a catch.
The problem here is a lack of pressure sensitivity. The PSR-E263 sounds the same no matter how hard you press the keys, making it a weaker option for learning purposes.
Remember, we believe that one of the fundamentals beginners need to master is dynamic control. Sacrificing velocity sensitivity means you can't tell if you're playing at the right intensities.
Sure, you could use your imagination to fill in the blanks, but as a beginner, having an audio guide is ideal.
The PSR-E363 is a straight-up superior keyboard, and I'd recommend it over the PSR-E263 any day.