We've been covering some of our favorite budget keyboards lately, and you may have noticed that a lot of the beginner-friendly options come in the form of arranger keyboards, such as the Yamaha PSR-E363 we recently reviewed.
Arranger features are hard to evaluate in beginner keyboards. On one hand, people looking to advance in the field of keyboard performances will like it (and there are even courses for certification).
It's also a lot of fun to jam out to beats with the accompaniment rhythms.
However, that ends up being a negative for beginners. Learning happens best with as little distractions as possible, and this is even more important if your end goal is to become a pianist.
Its price tag means it's a shoo-in for any budget-conscious list, but its unique feature set means I wouldn't recommend it to all beginners (despite loving it myself). It's hard to cram my thoughts about the GO:KEYS in a few sentences, so let's get to the review.
Roland also released the Roland GO:PIANO alongside the GO:KEYS, but they're completely different instruments. Look for a review of the GO:PIANO in the future.
Roland GO:KEYS Specs
61 Ivory feel and box-shape unweighted keys
Touch Sensitivity (3 types, fixed touch)
128-note polyphony
554 Preset Tones
Effects: Reverb, Pitch Bend / Modulation, Roll / Filter
Speakers: Dual 2.5W Speakers
Modes: Loop Mix
Octave Shift, Transpose, Master Tuning
Connections: PHONES/OUTPUT jack (1/8″), AUX IN jack (stereo miniature phone type), PEDAL jack (1/4″ phone type), USB to Host port: USB Micro-B type (MIDI)
Bluetooth Support: Audio and MIDI
Battery Life: 4-6 hrs. on Alkaline Batteries
W x D x H: 34.5" x 10.7" x 3.2" (87.6 x 27.2 x 8.1 cm)
8.6 lbs (3.9 kg)
Release Date: June 2017
Full specs can be found on Roland's official site here
Check the availability and current price of the Roland GO:KEYS in your region:
Design
The Roland GO:KEYS is very compact and is clearly designed to be a portable music performance tool. The battery support further reinforces this fact. Pair the GO:KEYS with a gig bag and you're set as a traveling musician.
For reference, most other beginner keyboards are above 4.0 kg (8.8 lbs), so props to Roland for shrinking things down without sacrificing features.
The keyboard's design is a dull red that looks cheap. While the plastics are of a similar quality to Yamaha's PSR-line, it has a glossy sheen that makes it seem flimsier than it actually is.
Despite my qualms about its looks, its sturdy construction should endure a few bumps and falls here and there. You'd do well to avoid that though, as any scars will be easily visible on the surface.
While the LCD screen is well lit with a red backlight, the rest of the front panel feels lackluster.
The buttons and pads are actually membrane style protrusions (like on treadmills and 90s-era PDAs), which doesn't really invoke feelings of nostalgia despite me growing up in that time.
The problem with these over tactile buttons is the lack of feedback. The inaudible clicks are barely noticeable, and if you're performing under low light conditions, you might not know where the buttons are, thanks to their unnoticeable nature.
I'd also like to comment on the lack of a dedicated volume knob. This is a big deal as a performer, as we're often expected to make volume changes mid-song. Pressing an up and down button feels sluggish in comparison, so I wish Roland opted to include mechanical parts.
While Roland calls them pads, I'd call them "touch strips" instead, as they're designed to track your finger movement continuously (though only at 5 different points).
Apart from that though, the layout is surprisingly intuitive. I had my qualms at first glance, but everything makes sense once you start playing. For example, the 'pitch and mod-wheels' are easily accessed with your left hand, as are the playback controls.
While I've shared my negative views on the looks and feel of the GO:KEYS, I can't deny that it has a well thought out design that's intuitive and self-explanatory.
Roland was on a high after releasing their JD-Xi synthesizer, which was another very-playable instrument, and it's good to see them continue their design schemas.
While it might be a bit of a marketing ploy, Roland tried leaving this in the middle of a street pre-release, and even non-musicians were filmed jamming out.
That's a sign of good design, so props to Roland for nailing things down.
Keyboard
The keybed featured on the GO:KEYS is functional, but it's not the best keybed for the price. The keys are shaped like piano keys, but similarities end there.
These unweighted keys don't share the hammer mechanisms that give acoustic pianos a distinct touch and feel.
However, these keys do have velocity sensitivity, which is another term for touch/pressure sensitivity. This means certain sounds, like the grand piano voice, will react to your playing dynamics.
This is essential for all practicing pianists and it's an essential part of any practice keyboard or digital piano.
Three levels of velocity sensitivity are provided, and you also get a fixed option. The default felt responsive enough, and I didn't feel the need to change things.
The key-shape is worth discussing. If you've read our review on the Yamaha NP-32, you'll know that I dislike the added bulk to the keys due to the added plastic. It's a minor gripe, but as someone who's adapted to synth-action keys and the weighted keys of digital pianos, this shape takes some getting used to.
Regardless, I do like the GO:KEYS more than I did the NP-32 (though a more accurate comparison would be the NP-12 with the same key count). While the keys are of similar shape, the GO:KEYS feels more responsive during play, which puts it a step above.
Regardless of your skill level, a keyboard should serve as a good practice medium. That means having accurate key sizes and dynamic controls.
For that, the Roland GO:KEYS passes and can be used as a practice keyboard, despite that not being its focus.
Sound
The GO:KEYS sounds are generally pretty good, and a lot of the sounds resemble the quality of the JD-Xi synthesizer, which was released in relative proximity to the GO:KEYS.
The sound library is dominated by synthesizer sounds, and that's a good thing. Roland's success in the music industry is predicated on their early work with synthesizers.
Their classic synths, such as the Jupiter 8 (included in the pre-sets too), were the weapons of choice for producers like Quincy Jones, who produced classics like Michael Jackson's Thriller.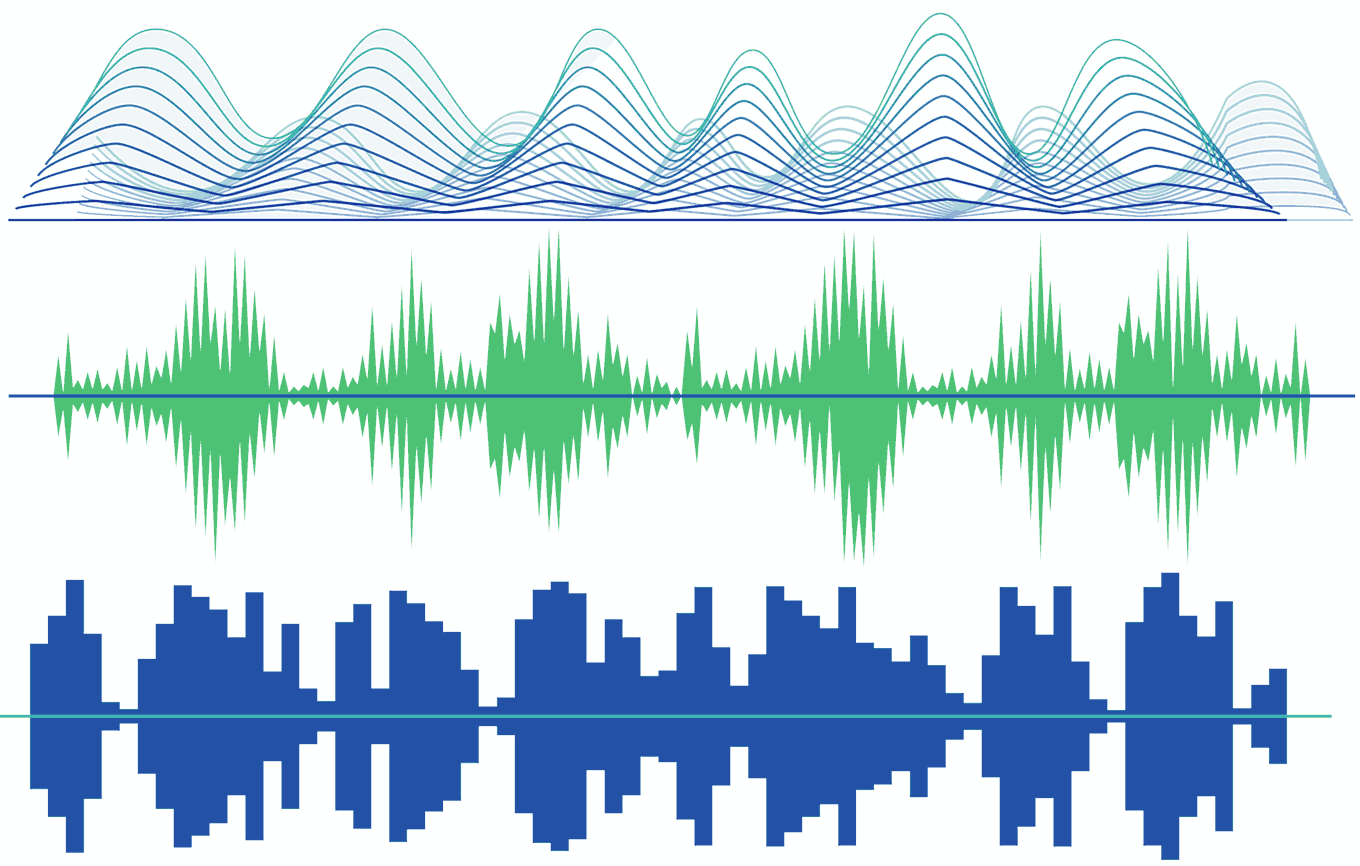 I'd go as far as to say that the synthesizer sounds are the best you can get for the price.
While you're obviously not getting the same amount of flexibility and warmth as the real deal, there's a ton of impressive tones in the 554-large voice library.
Synthesized sounds aren't the only place where the GO:KEYS excels. The piano sound is unexpectedly well sampled, and this played a huge part in us including the GO:KEYS as one of our favorite budget beginner keyboards for less than $300.
The piano sound reacts to velocity by not only modifying the volumes dynamically but also switching samples smoothly.
You can hear different samples clearly going from pianissimo to fortissimo, and I'd argue that it's more detailed than the Yamaha PSR-E363's sound engine.
You may not be getting Roland's proprietary SuperNATURAL sound engine with the GO:KEYS, but I wouldn't worry about that.
An instrument can work with simple PCM sampling for all I care. As long as it sounds good, I don't mind (the Korg B2 being a good example of an old sound engine done well).
The sound bank also includes organs, strings, brass, and basses to accompany the synthesizers. Their quality naturally varies throughout, but there's generally nothing to complain about. These are good sounds and they're a lot of fun to play with.
Since the GO:KEYS emphasizes performances and looping, it includes a lot of percussion and drum samples as well. These are accessed via the Loop Mix feature (amongst other cool performance-focused options we'll cover under the Features section).
The electronic and synthesized drum loops are not bad either and there's certainly some mixing to ensure that none of the loops sound overbearing. Even fast styles like Drum 'n' Bass are present.
The acoustic styles are also spot on, and the huge number of variations (11) and fills (5) per loop is something even premium high-end arranger keyboards lack.
While there are only 22 styles to choose from, there really aren't any bad ones to speak of.
If I was to nit-pick, I'd complain about the slight lack of realism. Most sounds don't change samples at different velocity points. In fact, I only really heard it with the piano sounds.
Also, the drum loops, while authentic in terms of their patterns, don't exactly sound "radio ready."
---
Effects
I normally expect effects to feel tacked on with budget keyboards, but I'll admit that I had my expectations quite high with the GO:KEYS.
Normally, arranger keyboards come with reverbs, choruses, and even tailored equalizer curves.

Sadly, the GO:KEYS is light when it comes to the effects department. You get a default hall reverb with a tweakable depth, and also a filter that's linked to the upper line of pads.
The reverb is simple, but it sounds natural enough when it's applied by default.
Reverbs are effects that place sounds in a type of enclosed space, adding a decay tail to the sound. Going too high muddies the output signal, but it's fine at subtle values.
The filter is a lot more basic than I'd like. The 1st pad acts as a low-pass filter, cutting off the treble frequencies. Then the following 4 pads are high-pass filters that cut off the bass frequencies and increases the cut-off point for each subsequent pad.
This is basic, but it works fine for build-up sections in electronic music. I won't lie, I had a smile on my face while using it in testing.
This isn't a lot, but let's be honest, most of us never use the effects on arranger keyboards. Hence, this isn't a big downside.
---
Polyphony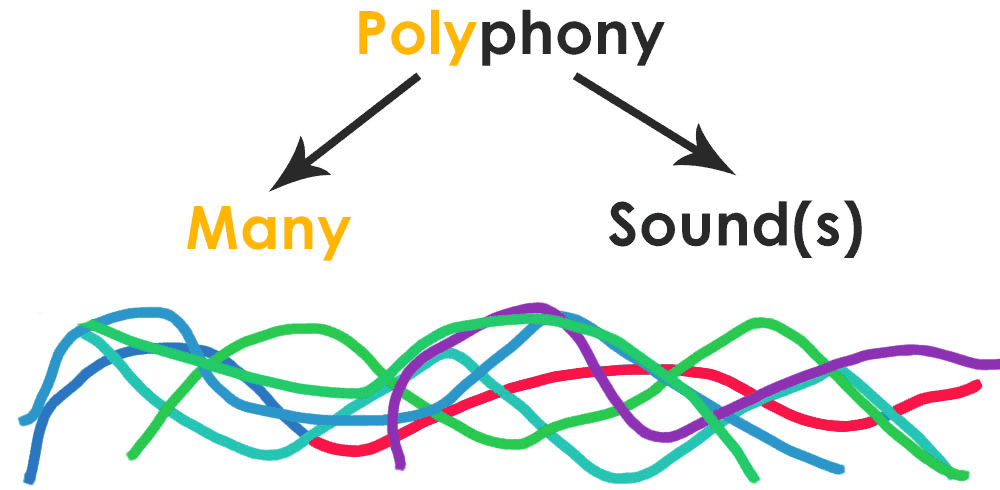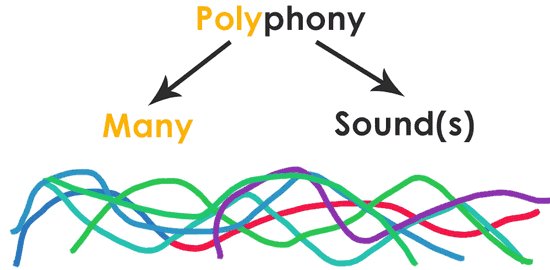 The GO:KEYS' biggest advantage over its competitors is its 128-note polyphony, which is just as much as you'd get on fully-fledged digital pianos.
Polyphony measures how many notes you can play together without cutting off the sounds. Having 128-notes means you'll never run out when playing solo instruments, like piano.
Arranger keyboards require a little more than usual, as the loops and accompaniment notes also increase your polyphony count.
Having 128-notes enables Roland to pack a lot more customizability into the performance mode of the GO:KEYS and allows more instruments to be played simultaneously.
Fun fact, the high polyphony count also allows for the (immensely fun) gimmick that is the 'Fill' mode.
The fill mode is an effect accessed with the lower lane of pads and acts as a repeater effect that you often hear in electronic music.
The first pad does a simple 1/2 beat repeat, but go up to the right-most pad and you get a machine gun-style repeater that wouldn't be possible with a low polyphony count (like the PSR-E363's 48).
---
Speakers
The speakers on the Roland GO:KEYS are stereo 2.5W speakers, located right above the front panel controls.
They are very well protected underneath the perforated plastic used for the rest of the body, which is quite different from the general speaker grill protection you'd get on other keyboards.
Unfortunately, they do not sound as good as I'd expect. There's a slightly weaker bass response on the speakers, which might motivate you to push the volume up. However, doing that reveals some harsher high frequencies on certain synth lead presets.
I don't really think this is a huge issue. When you're playing at reasonable volumes, you still get a decently clear sonic picture, and that's probably the most important thing when practicing or jotting down ideas.
If you require a clean output signal, you'll probably need to listen through headphones or dedicated amplifiers. This is something that could be said for most keyboards without sophisticated speaker systems, but it's more pronounced here due to the busy Loop Mix mode.
If you're just practicing piano parts, the speakers work fine. Just keep your volume at reasonable levels.
Features
The main selling point of the GO:KEYS is the Loop Mix performance mode, so that's what we'll cover here.
To be fair, we have to compare the GO:KEYS to other keyboards, so we'll also be discussing the omissions that we'd often take for granted.
---
Modes
Layer and split modes are standard features on keyboards, yet they're conspicuously absent here. I can understand Roland cutting them out in the name of keeping things simple, but I still wish they came with the keyboard.
A split mode would have been nice, as it would allow you to practice left-handed bass accompaniment, which takes advantage of the great drumbeats that come with the GO:KEYS.
Layer mode might not be included, but it does exist in the form of some combo presets. The stereotypical piano/strings combo is an example that's included as a selection.
---
Loop Mix Mode
The Loop Mix mode is a unique take on the usual accompaniment mode you'd get on arranger keyboards, such as the Yamaha PSR-E363.
Normally, arranger features come in 4 parts: the drums, the bass (left-hand part), the chordal accompaniment, and your main voice (right-hand part).
The Loop Mix mode on the GO:KEYS comes with 6 parts, the drums, bass, 3 style-specific parts, and your main voice of choice.
Once you activate the Loop Mix mode via the button to the right of the screen, you can select one 'Loop Mix Set', which can be thought of as a style-instrument combo.
The keyboard then gets split into a 5-octave zone, each being responsible for playing a specific part. To trigger a part, you only need to play a key in the octave range. The last key of any section will stop the sounds' playback.
This deceptively easy play method is actually really fun and intuitive, and I can easily get lost with the possibilities despite the limited number of total styles.
You can specify what chords get played with the left-sided split using the 'Chord' button. The first 2 octaves then become your playground. You can then specify which chords get played by playing 3-key combinations.
Using the 'Record' button, you can record different accompaniments via the Loop Mix mode.
The Loop Mix mode's playback continues even once you're back in your normal single voice mode and it can be controlled via the play and stop button. This allows you to do fills and even practice your own accompaniment modes.
It seems extremely complicated when put to words, but believe me when I say that everything is easy to use. I managed to figure all this out without using the manual.
Even referencing the menu showed that there weren't any hidden features.
If I had a gripe about this, it would be that you can't change the presets used in each loop mix set. If I wanted a different bass for the Hip Hop style, I wouldn't be able to change things.
Either way, the loop mix mode is a ton of fun. I wholly recommend at least trying this out if you've got the chance.
---
Song Recording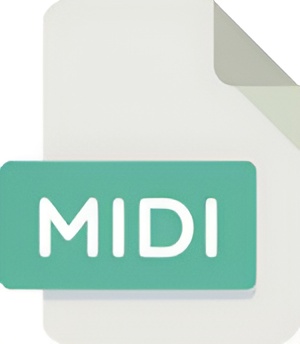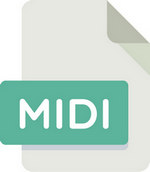 The record button records the loop mix mode and the main voice. This is convenient, and you can then save the songs into the internal memory of the GO:KEYS.
Another big plus is that you can store up to 99 songs internally, which is much better than standard 1-2 songs in most keyboards.
I like the convenience of being able to save ideas, so this is a massive plus in my books.
---
Bluetooth
Bluetooth Audio and MIDI are available and can be easily activated with the convenient pairing feature. The Bluetooth connected device can be used to playback audio or to record MIDI data.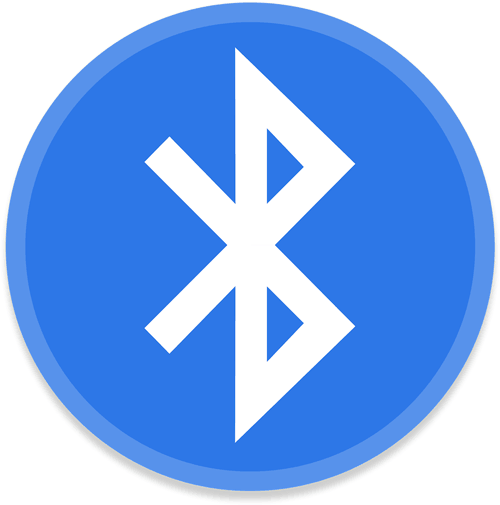 Bluetooth is very convenient, especially if you're using a device that supports sound generation programs, like an iOS device with GarageBand.
I wish more companies would incorporate Bluetooth functionality into their instruments, but it's nice to see that Roland is including it even on their budget options.
---
Functions
The Roland GO:KEYS is straightforward in how things are laid out, but there are a few functions worth looking at to facilitate easier performing.
These include: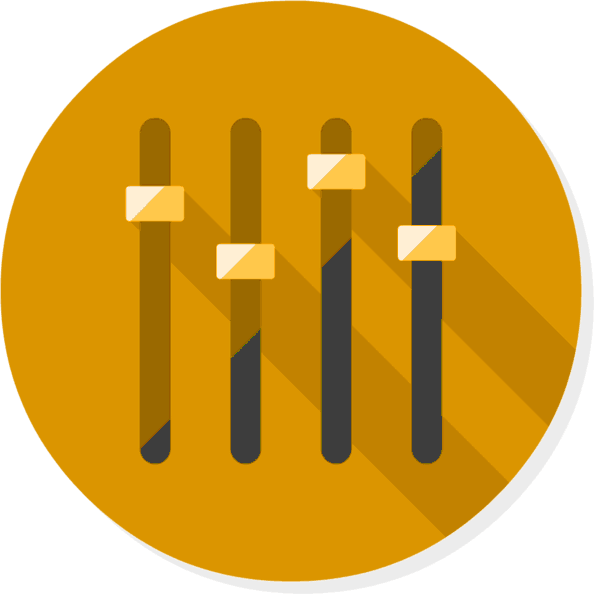 TRANSPOSITION. You can either move up or down within an octave range to adapt to unfamiliar key signatures.
OCTAVE. You can transpose up or down 3 octaves to adapt different voices to different sound registers.
PART VOLUME. Allows you to change the volume settings for each part individually.
TEMPO. BPMs of 5 – 300 are available.
MASTER TUNING. The central tuning of the middle A can be modified from 415.3 Hz – 466.2 Hz. The default is 440 Hz.
SPEAKERS WITH HEADPHONES. These let you to define whether or not speakers remain active when headphones are plugged in.
There are also a few self-explanatory customizations you can do to improve quality of life, like the LCD contrast, button feedback sounds, and so on.
Connectivity
Connectivity is essential for any keyboard geared for performances. Considering my problems with the speakers, this is an absolute must if you want to push your sounds to a full room.
The headphone jack lets you practice without annoying people around you. As the GO:KEYS lacks dedicated line outputs, this is how you'll connect the keyboard to external speakers or amplifiers.
A sustain pedal jack is included and allows you to connect your sustain pedal to add damper functionality to supported sounds. This is a must if you intend on using the piano sounds for practice.
Unfortunately, the GO:KEYS does not come with an included damper pedal, so you'll need to purchase that separately.
An AUX IN stereo mini jack lets you connect music players or smartphones to practice along, too. Remember that Bluetooth connectivity is available and handles pretty much the same thing, but without the hassle of cables.
At last, there's a USB to Host port which uses USB Micro-B. This is how you'll connect the Roland GO:KEYS to computers and supported devices. If you use a Digital Audio Workstation (DAW), this will be something to note.
Accessories
The GO:KEYS might be the keyboard that comes with the least extras we've ever reviewed. For the price, you only get the AC adapter and the owner's manual.
To be fair, if you're buying this as a performance tool, that's really all you need. However, it would have been nice to get a damper pedal!
---
Pedal
I looked around for potential bundles which include a sustain pedal, but with no luck. Thankfully, there are sustain pedal manufacturers that make good alternatives that won't break the bank.
One of these examples is the Nektar NP-2, which is an affordable, well-built sustain pedal. It's shaped like a real piano pedal. It also feels good, unlike other pedals that feel like simple on-off switches.
---
Stand
Roland has the KS-12 keyboard stand, but that costs nearly half the price of the GO:KEYS!
While it's a well-built keyboard stand, it's not really worth it for the price. Instead, find a generic X- or Y-stand. These will serve you well enough, as the GO:KEYS size means any universal option should work fine.
---
Headphones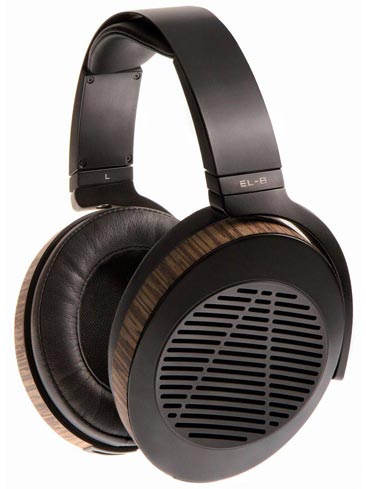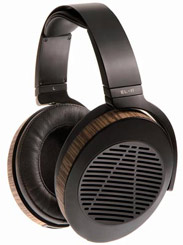 Headphones come in very handy when you want to practice in private, focusing solely on your playing and not disturbing others nearby.
Moreover, a good pair of headphones will provide a clearer and more detailed sound than onboard speakers.
Check out this guide to learn how to choose the best-sounding headphones for your keyboard.
Summary
Pros
Lightweight and portable
A ton of fun, easy to use
Sounds are great
128-note polyphony
Bluetooth Audio and MIDI support
Can run on battaries
Cons
Not a piano-focused keyboard
Might be distracting for beginners
Speakers are a little tinny
---
In case it wasn't clear throughout the review, I really like the Roland GO:KEYS.
Keyboard-based performances have stuck with the usual arranger keyboard-style for years now, and I'm quite happy to see Roland innovating with their new product lines.
The Roland GO:KEYS is a compact keyboard geared around easy, streamlined performances using an innovative interface. Roland made things easy despite the behind-the-scenes complexity. It also sounds pretty good, which is no surprise coming from the prestigious Roland.
The big question is how the GO:KEYS functions as a practice piano for beginners, as it lies in the same price bracket as other beginner keyboards.
The easy answer would be to go with the Roland GO:PIANO instead, but that's the lazy way out.
The Roland GO:KEYS works as a practice piano. The keybed is responsive and comes with velocity sensitivity, and the piano sound is well sampled and reacts nicely to playing dynamics. Even the drumbeats come in handy, allowing you to practice to non-metronomic pulses.
However, the loop mix feature might be overly tempting for beginners. After all, it's much more rewarding to lay out a fully automated track over practicing scales and beginner pieces. Self-control will be needed to get some practice done.
Since most beginner keyboards are purchased for kids, it's important to ensure that work gets done, and reducing distractions is a good idea. As you might have figured out, that's why the Yamaha NP-32 topped our list for best beginner keyboards for $300 or less. It's a no-frills, simple keyboard that aims to emulate a piano, and little more than that.
On the other hand, if you're an experienced musician looking for a fun songwriting tool or even just a toy to play around with, the GO:KEYS is a solid instrument that won't disappoint you.
Sure, you can get better results with digital audio workstations and professional-grade sample libraries, but I can guarantee that it won't be as fun or intuitive as Roland's GO:KEYS.
Check the availability and current price of the Roland GO:Keys in your region: