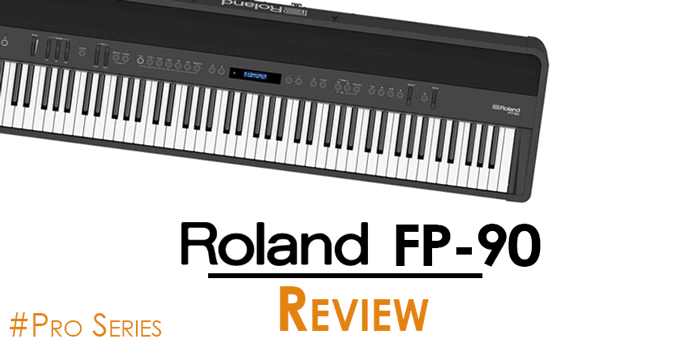 By introducing the ES8, Kawai really raised the bar for how a digital piano should sound and behave.
Fortunately, Roland had quite a keyboard in their "back pocket", and soon enough they responded with their newest portable piano.
So today, as part of our Pro Series, we're going to review the Roland FP-90 , the flagship of the FP line.
The keyboard is a big deal for Roland and brings the company's latest technologies in the field of portable digital pianos.
This piano turned out to be no less impressive than the Kawai ES8.
The combination of a wood hybrid hammer action and the powerful SuperNATURAL sound engine, as well as lots of unique features, make the FP-90 a truly versatile instrument and one of the best digital pianos under $2000.
Roland FP-90 Specs
88-key fully weighted keyboard with Ivory & Ebony simulation
PHA-50 hybrid wood/plastic action with Escapement feature
Touch Sensitivity: adjustable within 1-100 range
Graphic LCD 132 x 32 dots
Sound: SuperNATURAL Piano Modeling
384-note polyphony, limitless for piano modeled tones
350 instrument sounds (15 pianos)
Ambience, 3-band equalizer, Rotary Speaker Effect, Modulation Speed
Piano Designer (Lid, Key Off Noise, Hammer Noise, Duplex Scale, String Resonance, Damper Resonance, Key Off Resonance, Cabinet Resonance, Soundboard Type, Damper Noise)
Modes: Split, Dual (adjustable split point, volume sliders)
1-track MIDI recorder, WAV audio recorder
SMF format 0/1, WAV, MP3 playback support
Metronome, Transpose, Fine-tuning
Speakers: 25W + 25W  (8 x 12 cm); 5W + 5W tweeters (2.5 cm)
Connectors: MIDI In/Out, USB to Host, USB to Device, Headphone jacks (2), Line Out (R, L/Mono), Audio In, Mic In, 3 pedal jacks, Bluetooth (MIDI/Audio)
134 x 39 x 13.6 cm (52.7" x 15.3" x 5.3")
23.6 kg (52 lbs)
Check the availability and current price of the Roland FP-90 in your region:
Design
The minimal design of the FP-90 looks modern and well thought out. I'm glad Roland put effort into making the instrument look unique and even futuristic in some way.
The FP-90 is a very versatile instrument, and unlike stage pianos, has an onboard speaker system (very decent actually).
Housed in a sleek matte-finished case, the FP-90 can be used as a stage piano as well as a home practice instrument (a furniture-style stand and 3-pedal unit are available optionally).
But there are also certain limitations connected with its size and mobility.
If you're planning to use the FP-90 on the road or take it to gigs occasionally, keep in mind that this keyboard is quite bulky and weighty.
The FP-90 is 52.8" wide, 5.3" tall, and 15.3" deep, which is quite a lot considering that most of its competitors are less than 14" in depth.
The weight of the keyboard is 52 lbs, which is understandable considering its hybrid wooden keys, not to mention the hammer mechanism itself.
So overall, the FP-90 is not the most compact and gig-friendly keyboard in the world.
Instead, it focuses on delivering uncompromised sound quality and feel of a grand piano, which is more than a reasonable trade-off, in my opinion.
That said, the FP-90 is still a popular choice for stage/studio performances and offers a bunch of useful features for that.
It just requires more effort and attention to safely transport the FP-90 from one place to another.
The Roland FP-90 is available in two finishes: black and white.
Now let's talk about the front panel of the instrument, which has probably caught your attention at first sight.
The control panel consists of 25 buttons and 8 sliders located on both sides of the LCD screen (132 x 32 dots).
The circular buttons are slightly recessed and nicely illuminated along the contour, which looks really nice and unusual.
A corresponding button lights up whenever you choose a sound or a function, which allows you to see which settings are being used at the moment.
The small LCD not only complements the look of the FP-90 but also shows the current settings such as tone name, tempo, time signature, keyboard transposition, etc.
Another great feature the FP-90 that few digital pianos have is sliders that allow you to control various parameters on the fly.
The volume slider is used to adjust the volume of the onboard speakers or headphones depending on which one you use.
There are three EQ sliders responsible for adjusting the Low, Middle, and High frequency ranges.
The Part sliders allow you to adjust the volume balance between the tones when you're playing in Dual Mode or Split Mode, which makes it easy to achieve interesting effects and make your performance more unique.
When you're using a backing track or a song along with your performance, you can use the Song Volume slider to change the volume of the song.
Finally, the Mic Volume slider can be used to change the volume of the mic, which can be connected to the instrument and mixed with the sound of your performance.
Keyboard
The keyboard of the FP-90 is probably the biggest deal for me and many other pianists out there.
The FP-90 features Roland's most realistic and sophisticated keyboard action, called the PHA-50, which stands for Progressive Hammer Action.
The same action is used in Roland luxury home pianos such as the LX-17, HP605, HP603, which cost well over $2000.
The PHA-50 has 88 keys with hybrid wood/plastic structure and Ivory/Ebony simulation on the keytops.
Roland's engineers have done an incredible job, making the best out of wooden action and adding plastic elements to enhance durability and reduce weight.
The result speaks for itself. The PHA-50 is one of the most realistic keyboard action I've ever played, and among other key actions, it comes the closest to a real grand piano action, in my opinion.
The keys are made of wooden and plastic elements and use differently weighted hammers designed to reproduce the mechanical movement found in an acoustic piano.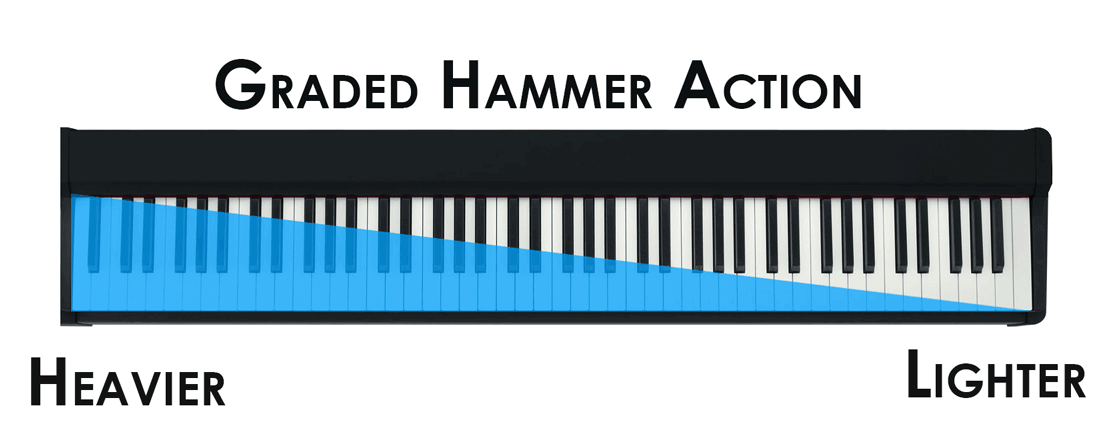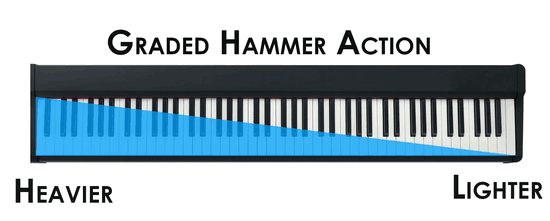 The keys are very responsive and to my taste have just the right weight.
The action very accurately responds to the way you play, convening the subtlest details of your performance and allowing for rich expressiveness.
The Escapement feature simulates a slight clicking sensation found in a grand piano when you press a key about halfway down.
A really cool feature we haven't seen before is the ability to finely adjust touch-sensitivity within the 1-100 range.
With most digital pianos you're offered 3-5 preset touch-sensitivity settings to choose from.
With the FP-90, you can very precisely alter the response of the keyboard to get the exact touch you want.
The keys of the FP-90 are covered with a textured moisture-absorbing material, which simulates the tactile sensation of real ivory and ebony.
Overall, I would call the PHA-50 one of the most realistic and enjoyable key actions not only in this price range but on the market in general.
It's comparable to Kawai's most advanced wooden actions (Grand Feel I, Grand Feel II) actions and Yamaha's Natural Wood action.
Sound
There's a lot to talk about when it comes to the sound of the Roland FP-90.
At the heart of the instrument is Roland's proprietary SuperNATURAL sound modeling technology, which put the FP-90 aside from other digital pianos in this price range.

The absolute majority of digital pianos today use samples to reproduce the sound of an acoustic piano. Samples are little recordings of a real acoustic piano that are played back to you whenever you press a key.
It requires a lot of effort and technology to make good quality samples that would sound realistic without any noticeable loops or unnatural changes in sound.
Famous brands like Kawai and Yamaha sample their sounds in a studio from perfectly tuned concert grand pianos, using dozens of high-sensitive microphones and expensive equipment.
Each note is recorded multiple times at different velocity levels, which in the end provide a wide dynamic range of a real acoustic piano.
Roland took a different approach, and instead of using piano samples, they took a grand piano and physically modeled everything that's going on inside the instrument when you play it.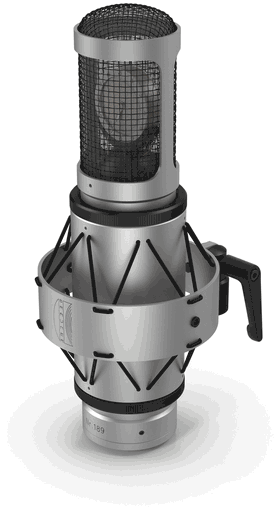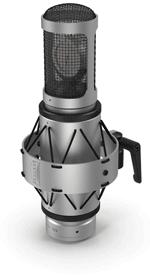 Well, I agree and disagree with you at the same time.
Even though, piano samples indeed provide a very high level of realism (since they're actual piano recordings), there are a number of limitations that come with that approach.
The main one is the need to balance between the quality/length of samples and the amount of memory needed to store them in the instrument.
Another thing is that, when you play an acoustic piano, the same note will sound different depending on how you play it, and which notes are being played with it.
An acoustic piano operates as a big organism with hundreds of elements that interact with each other to produce a sound.
And it's really difficult to recreate that unique behavior using samples where you basically get the same recorded piece of sound (sample) over and over whenever you press a key.
Using their sophisticated modeling technologies, Roland managed to solve some problems of the sampling approach.
Instead of triggering recorded piano sounds, SuperNATURAL sound engine recreates the sound and its complex behavior, taking into account hundreds of elements of an acoustic piano.
As a result, you get a rich, complex sound, complete with overtones, which actually responds to the way you play.
This definitely gives a player more control over the tone, and more timbre variations to explore.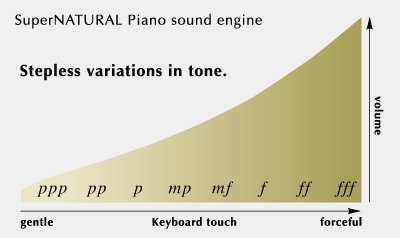 At the same time, not everyone likes this kind of sound.
I've heard people saying the FP-90 sounds synthetic and unnatural, others are absolutely in love with the sound and think it's very natural and realistic.
To my taste, the FP-90 sounds fantastic and can give a good fight to the Kawai ES8 (uses piano samples), especially when listening through the onboard speakers.
As far as sound goes, it's mostly a matter of a personal preference rather than an objective assessment, so it's only for you to decide which tone sounds the best to you.
I highly recommend taking a look at the video below to see how the FP-90 sounds compared to its competitors (Kawai ES8 and Yamaha P-255) through both Line Outs and onboard speakers.
The FP-90 offers 15 different piano tones, four of which are modeled (Concert Piano, Ballad Piano, Mellow Piano, and Bright Piano) and the rest are sampled from real acoustic pianos.
The concert grand piano tone provides the widest dynamic range and sounds the most beautiful and full in my opinion.
It also uses various organic elements that make the sound fuller and more acoustic-like.
Piano Designer feature allows you to adjust all those elements to customize the tone to your own needs. There are 13 parameters available:
1) Lid (0-6): The Lid setting enables you to change the position of the lid of the grand piano (virtually), which will make the sound more mellow (when the lid is closed) or brighter (when the lid is open).
2) Key Off Noise (Off, 1-10). This setting allows you to adjust the amount of action noise heard when you release a key.
3) Hammer Noise (-2…+2). There is a unique sound produced when a hammer strikes the string on an acoustic piano. The FP-90 recreates it digitally.
4) Duplex Scale (Off, 1-10). When the duplex scale is used on a grand piano, a particular section of the string is deliberately left open to resonate sympathetically with the speaking part of the string producing a slight ringing sound.
5) Full Scale String Resonance (Off, 1-10). This setting allows you to adjust the sympathetic string resonance produced when you hold a note while playing some other closely related notes, or when you play some notes with the sustain pedal depressed and strings of all the other notes sympathetically resonate with the ones you played.
6) Damper Resonance (Off, 1-10). You can also change the overall resonance produced by the instrument when you use the sustain pedal.
7) Key Off Resonance (Off, 1-10). There is a subtle sound that occurs when you release a key, and the tonal character of that sound changes depending on how fast your fingers leave the keys.
8) Cabinet Resonance (Off, 1-10). When you play a grand piano, the cabinet itself resonates together with the strings and other parts of the instrument, which makes a tone even more complex and rich.
9) Soundboard Type (1-5). This setting allows you to choose one of the 5 types of soundboard resonance.
10) Damper Noise (Off, 1-10). When you press the damper pedal on an acoustic piano, you can hear a faint sound of dampers releasing the strings.
11) Single Note Tuning, Single Note Volume, Single Note Character. These 3 settings allow you to change the method of tuning, volume and tonal character of each note separately.
The default "Equal Temperament" can also be changed to one of 9 tuning standards suitable for different kinds of music including Just Major, Just Minor, Pythagorean, Kirnberger I, Kirnberger II, Kirnberger III, Meantone, Werckmeister, and Arabic.
---
Effects
There are various sound effects you can apply to improve the sound or make it more unique.
You can adjust the ambience of the sound using the "Ambience" button, which will add reverb to the sound and make it more "live".
In addition, you can use the Headphones 3D ambience effect, which adjusts the sound quality and spacing to provide a more immersive listening experience when using headphones.
The built-in equalizer allows you to modify the sound color by boosting or reducing certain frequency ranges (Low, Mid, High).
For organ tones, you can also adjust the rotary speaker effect, for electric piano tones – the modulation speed.
---
Polyphony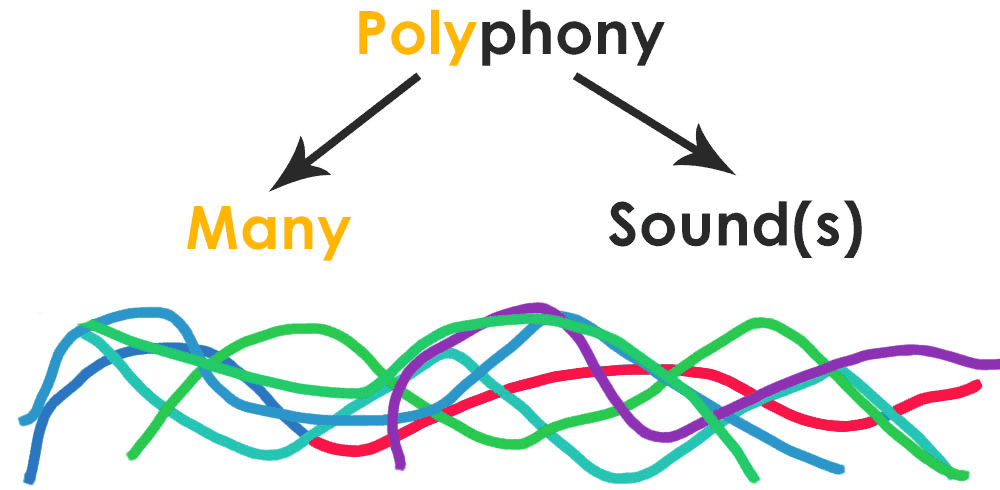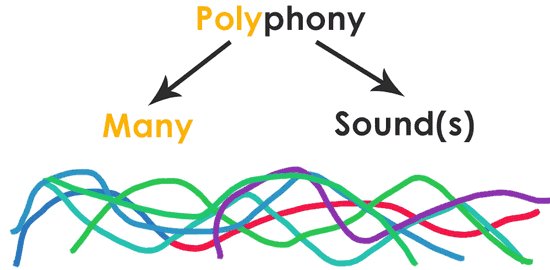 The maximum polyphony on the FP-90 is really impressive. For piano modeled tones the polyphony is limitless, and for all the other tones it's 384 notes.
We haven't seen anything like this in a digital piano, especially in this price range.
I can't say that having that much polyphony is necessary because for most performances 128-note polyphony will do just fine.
But 384-note polyphony certainly eliminates all the potential limits (e.g., notes cutoffs) connected with polyphony deficit even during the most complex, sustain-rich passages and multi-layered performances.
---
Speakers
Onboard speakers are another strength of the Roland FP-90.
The sound system of the piano consists of 4 speakers: two 8 x 12 cm speakers (50W) are responsible for high- and mid-range frequencies.
The other two speakers are 2.5 cm tweeters (10W) designed to accurately reproduce high range frequencies.
The total output power is 60W, which is exceptional for instruments in this class.
Among all portable digital pianos I've played, the FP-90's onboard speakers seem the most capable in terms of sound quality and loudness.
The speakers of the FP-90 deliver a really powerful and rich sound and can get as loud as a real piano.
This makes the FP-90 a very versatile instrument, which you can use not only for home practice but also for small/medium stage, school and church performances without using any external speakers.
I tested the FP-90 at my local music store, which is quite busy at times. Nevertheless, the piano impressed me with its bold piano sound and easily cut through the noise of the crowded store.
Features
The Roland FP-90 has a relatively standard set of features designed for all kinds of music needs and playing situations.
You won't find hundreds of accompaniment styles, built-in songs or other arranger features on the FP-90, but thanks to its superior connectivity, it's not really a problem considering how many music apps can offer those additional features for free.
---
Modes
Just like about any digital piano today, aside from the standard "Whole" keyboard mode, the FP-90 has two modes that allow you to use two different tones at the same time.
Dual Mode allows two instrument sounds to be layered on top of each other creating a richer and more complex tone.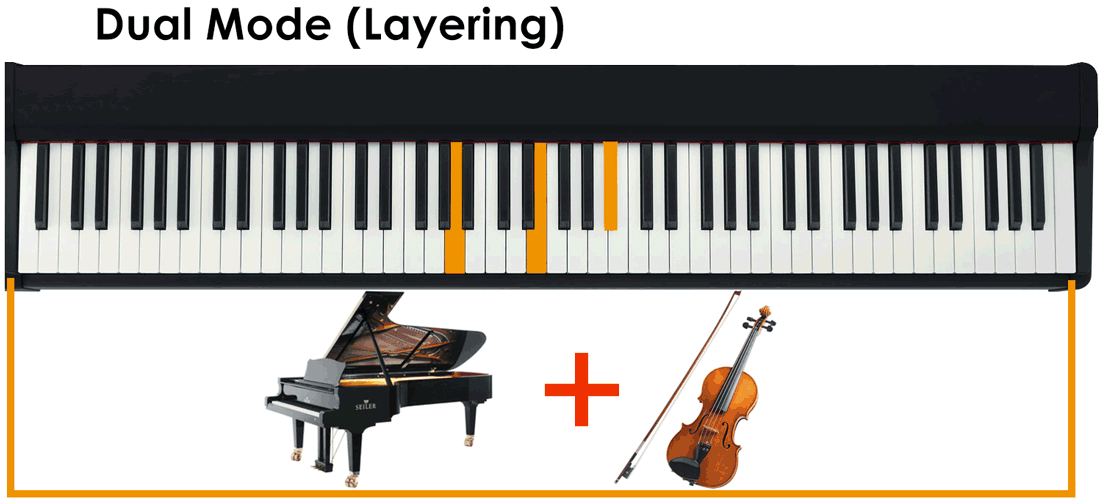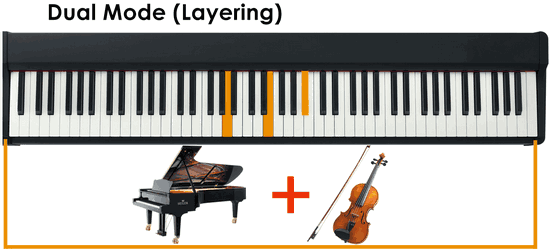 You've probably already heard those beautiful String + Piano or Church Organ + Choir combinations. This is exactly what you'll be able to do using the Dual Mode.
Split Mode can be used to divide the keyboard into two parts and play a different tone in each of them.
For example, you can choose to play a Bass tone with your left hand, and a piano tone with your right hand.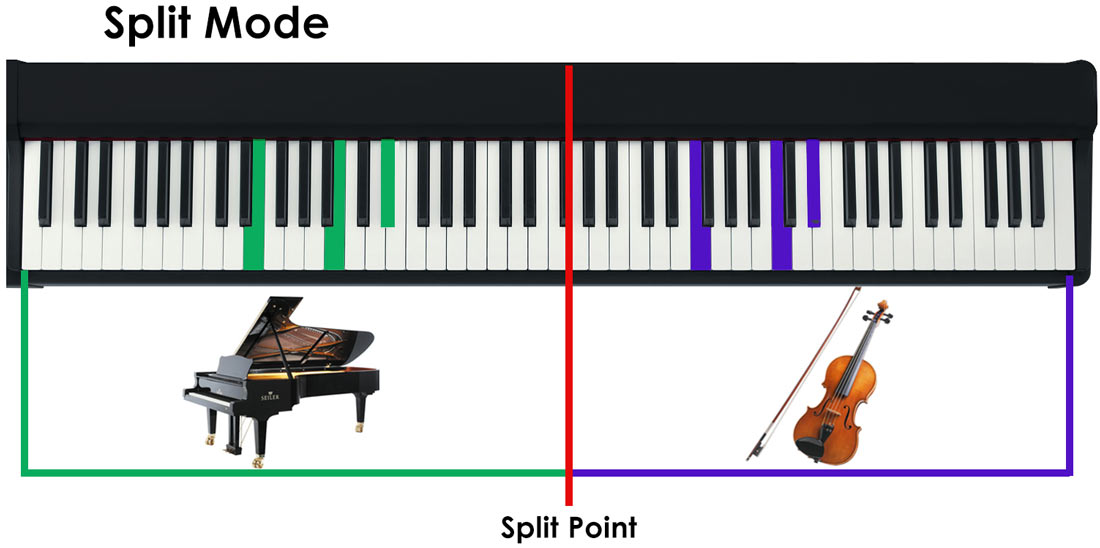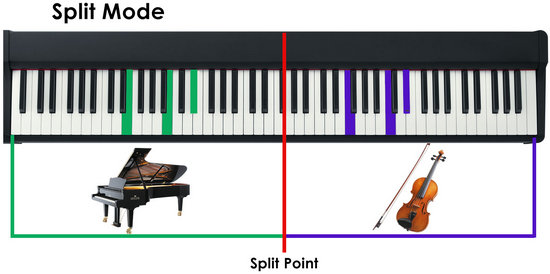 The split point, which is a place where the keyboard is divided, can also be adjusted.
A really useful feature that few digital pianos have is Part Sliders.
They allow you to change the volume balance between the layered/split tone right as you play, which helps achieve some beautiful and unusual effects.
---
Recording and Playback
Just as expected from an instrument of this caliber, the FP-90 can record your performances in both MIDI and Audio format.
The MIDI-recorder allows you to record up to ten 1-track songs and store them in the internal memory.
Unfortunately, you won't be able to record several tracks and play them together as one song, which is possible on some digital pianos.
However, it's easily solvable using music-making apps, which we'll get to a bit later.
The FP-90 will save your MIDI recordings in SMF format 0.
Another way to record your performances is by using the built-in Audio recorder, which will record the actual sound of the instrument rather than MIDI data.
In the end, you'll get a CD-quality audio recording (WAV format, 44.1 kHz, 16-bit) that you can play on your computer, mp3-player, share with your friends and family, etc.
You can also convert all your MIDI recordings into audio files using an onboard SMF converter, which is very convenient.
The FP-90 doesn't have any built-in songs to play back and practice, but it allows you to play back MIDI (SMF format 0/1) and Audio (WAV, MP3) files directly from a USB drive, which can be connected to the keyboard.
Moreover, you can exchange MIDI files and songs between your computer and the FP-90's internal memory.
---
Other Features
Basic yet very useful features like metronome and transpose are also present in the FP-90.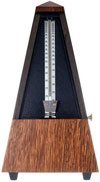 Metronome, which is a great tool to practice your rhythm and time-keeping, has an adjustable tempo, beat, down beat, pattern, tone, and volume.
Transpose function is often used when you need to play a song in a different key and don't want to relearn it in a new key.
You can also use it to facilitate playing songs written in a difficult key. In that case, you'll be able to play a song in a different (easier) key but hear it in the original key.
The FP-90 can store up to 30 registrations that can be quickly recalled from the front-panel buttons.
Each registration can store various tone and performance settings such as split/dual tones, split point, volume, transpose, key touch, etc.
Registrations come in very handy for gigging musicians who need to quickly access the optimal settings for their performance.
Connectivity
There are all kinds of ports you'll find in the FP-90, which makes it one of the most technologically advanced keyboards on the market.
It also makes it very easy to expand the capabilities of the keyboard by connecting it to various external devices.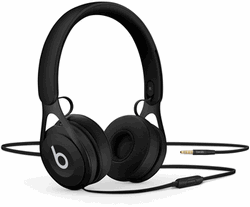 On the left side of the piano, you'll find two headphone jacks that you can use to connect up to two pairs of headphones and practice in silence without disturbing anyone else.
It's great that one jack is 1/4" and the other is 1/8", which means you can easily connect your headphones (no matter if they have a 1/4" or a 1/8" plug) without using any adapters.
All the other ports are located on the back panel of the instrument.
There you'll find two USB ports (type A and B), MIDI In/Out, Input jack, Output jacks (L/Mono, R), Mic In jack, and three pedal jacks.
The USB type B is a standard port that can be used to connect the FP-90 to a computer to exchange MIDI data, in other words, use the keyboard as a MIDI-controller.
I don't need to remind you of how many music apps are available on the Internet (paid and free) that you can use for music production, learning, entertainment, and many other things.
For USB-MIDI connection, you'll need an A to B USB cable, which doesn't come with the keyboard.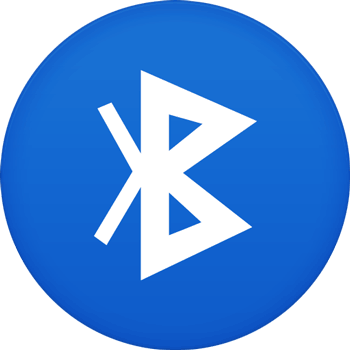 The good news is that the FP-90 has onboard Bluetooth connectivity, which means you can now connect your mobile devices wirelessly and use all those music apps.
Moreover, Bluetooth protocol on the FP-90 supports not only MIDI data but also audio data, so you can use Bluetooth as a wireless alternative to the input jack to play audio files stored in your mobile device through the built-in speakers of the piano.
For its digital pianos, Roland actually developed a free app called PianoPartner 2, which is kind of a media center that has various sections including Songs, DigiScore Lite, Rhythm, Flash Card Game, Remote Controller, Recorder, etc.
For more information about the PP2 and its capabilities take a look at the video below.
The USB type A is another USB port that can be used to connect a flash drive directly to the piano and play back MIDI and Audio files using the piano's onboard speakers.
You'll also need to use this port when recording a song in the Audio format because this type of data cannot be stored in the internal memory.
The MIDI ports can be used either as an alternative to the USB type B port or to connect the FP-90 to a MIDI device/keyboard and exchange MIDI data with them.
The FP-90 is equipped with two 1/4" output jacks (L/Mono, R) that you can use to plug in various sound equipment such as amplifiers, PA systems, mixers, audio interfaces to get a better/more powerful sound during live performances.
The 1/8" stereo input jack can be used to connect your smart devices (e.g. iPhones, iPads, mp3-players) to the FP-90 and play songs stored in them through the piano's onboard speakers.
You can use this on stage to play some backing tracks or a song you want to play along with.
Another jack present on the FP-90 that very few digital pianos have is the Mic Input jack.
Using this jack, you can plug in a mic and sing along your performance hearing your vocals and backing mixed through the onboard speakers.
There is a dedicated mic volume slider that allows you to change the volume of the mic on the fly. Moreover, you can apply various Mic Effects to the sound including compressor, doubling, echo, etc.
There are also 3 pedal jacks for connecting piano pedals (damper, sostenuto, soft).
You will use the damper jack to plug in the included DP-10 sustain pedal.
There are also 3-pedals units (sold separately) available for the FP-90, which we'll talk about in the next section.
Accessories
Stand
The FP-90 doesn't include a stand of any kind, so you'll have to spend some extra money on buying a stand unless you already have one.
There are two ways to go when it comes to keyboard stands.
First is to buy a portable X- or Z-type stand, that you can easily move around and put away when not in use.
It also would be the most affordable solution since prices on these stands start from as low as $20.
If you want a more solid and elegant appearance, you should consider the KSC-90 furniture-style stand designed specifically for the FP-90.
This would be a great choice for those planning to use the FP-90 mainly at home without moving it around a lot.
---
Pedals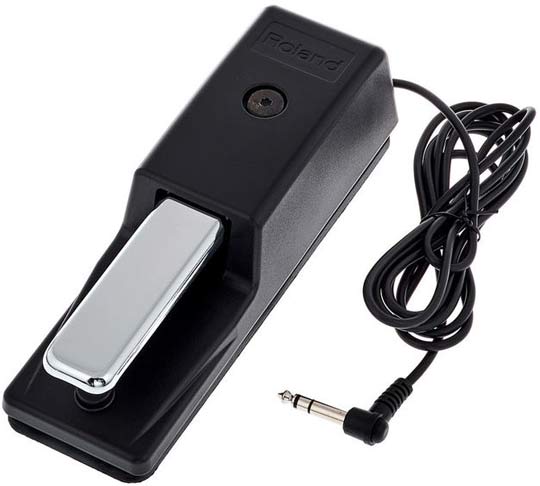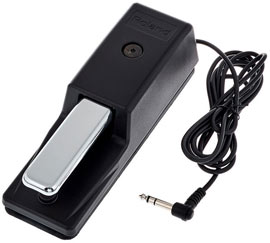 The FP-90 comes with a nice piano-style damper pedal, which provides a fairly realistic feel of a real piano pedal.
The pedal also supports continuous detection (half-pedaling) that allows you to control the amount of sustain you want to apply more precisely.
More advanced pianists would definitely want to have all three piano pedals connected to the FP-90, and in that case, you may want to take a look at Roland 3-pedal units available on the market.
If you decide to buy the KSC-90 stand, I'd also recommend taking a look at the KPD-90 3-pedal bar that attaches right to the stand and complements its look and sturdiness.
To be honest, Roland accessories are quite pricey, so, if spending an extra $250+ on a stand and pedals doesn't seem to be worth it, you might want to take a look at the RPU-3 pedal unit , which doesn't require the KSC-90 stand to operate, and will go nicely with any X- or Z-style stand.
---
Headphones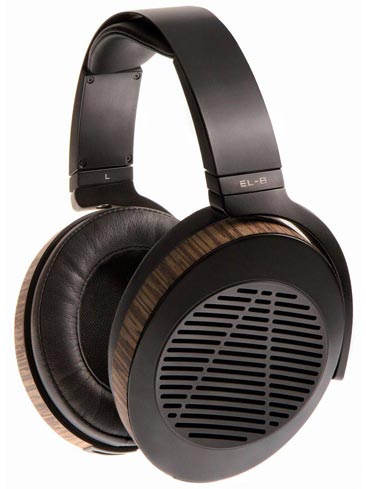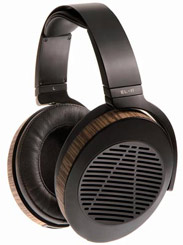 Headphones come in very handy when you want to practice in private, focusing solely on your playing and not disturbing others nearby.
Moreover, a good pair of headphones will provide a clearer and more detailed sound compared to the onboard speakers.
Check out this guide to learn how to choose the best-sounding headphones for your digital piano.

Summary
The Roland FP-90 really impressed me with not only a very expressive piano sound but also its top of the range key action, which shows off Roland's cutting-edge technology and innovation.
At this price point, I don't really see a lot of digital pianos that can offer the same level of realism and the same amount of features as the FP-90 does.
This keyboard is just as good for home practice as it is for live performances.
I wouldn't call the FP-90 super gig-friendly in terms of the size and weight, but it definitely is bulky for a reason.
It wouldn't be possible to fit the PHA-50 hybrid hammer action, 4-speaker sound system, and other powerful features into a smaller case.
With that said, those who decide to use the FP-90 for gigs will be rewarded with a very realistic piano playing experience it provides.
Gigging musicians will appreciate the ability to change various parameters on the fly using sliders as well as the Registrations feature for calling up the optimal settings.
Add to this fantastic connectivity, and the FP-90 becomes a truly versatile digital piano.
It's also worth mentioning that the ES8 is a few hundred dollars more than the Roland, which is not a huge difference but still a plus for the FP-90.
Check the availability and current price of the Roland FP-90 in your region:
Alternatives
The closest competitors to the Roland FP-90 are the Kawai ES8, Yamaha P-515, and Casio PX-560.
Refer to our in-depth Best DPs Under $2000 article to see how they compare to each other and what their strengths and weaknesses are.
The Roland RD-2000 is another powerful keyboard that is worth considering if you're in the market for a pro-grade stage piano. Let's take a look.
---
Roland FP-90 vs  Roland RD-2000 (Full Review)
The RD-2000  is the flagship of Roland's RD series, and probably the best stage piano they have ever made.
The keyboard is intended for professional use on stage and in studios thus quite pricey. But the money you pay for it is more than justified, in my opinion.
If you're a gigging musician or involved in music production, I couldn't think of a better keyboard that would have such an authentic sound and feel of a grand piano and offer as many connectivity options and controller features designed to make any live or studio session go as smoothly as possible.
The RD-2000 incorporates Roland's latest digital piano technologies, and on top of that offers a huge amount of sounds and features normally only available on keyboard workstations.
The piano features the same PHA-50 wood hybrid action with Ivory & Ebony simulation as the FP-90, which is Roland's top of the range most sophisticated hammer action.
The Roland RD-2000 boasts two independent sound engines that show everything that Roland's engineers have achieved in creating the most realistic instrument sounds.
The first sound engine uses the groundbreaking V-piano technology, which offers 10 physically modeled piano sounds and unlimited polyphony.
The other engine provides SuperNATURAL multi-sampled piano tones as well as hundreds of other instrument sounds starting from organs and electric pianos, and ending with string ensembles and choirs.
In total, there are 1113 built-in tones that offer an uncompromised variety of options to use whether you're working on new music in a studio, or performing on stage in front of thousands of people.
The RD-2000 also gives you extensive control over the sound and ability to adjust it in real-time.
There are 8 assignable knobs, 9 faders, 2 modulation wheels, pitch bend and dozens of sound effects available. You can also create up to 8 zones, effectively splitting and layering internal and external tones across the keyboard range.
So overall, the RD-2000 seems to be a much more capable instrument if we're talking about music production and gig situations.
It's also slightly lighter and narrower than the FP-90, which makes it easier to move around.
The main thing to remember is that unlike the FP-90, this instrument doesn't have built-in speakers, and is intended to be used either with headphones or external speakers.
Even though the RD-2000 is a fantastic keyboard, you probably wouldn't want to overspend and get a lot of features you don't know how to use or don't need, right?
The FP-90 is also a very capable keyboard, but unlike the RD-2000, it mainly focuses on delivering the best piano playing experience rather than workstation-grade features for professional musicians.
So, if you're mainly going to use it for piano playing and some light music production/gigging ,  it would be a better and more affordable option.
Plus, with the FP-90 you won't have to buy external speakers since the onboard sound system is very good.