If you've been a long-time reader of our reviews, you'll know that we're massive fans of Roland's FP-line.
For the longest time, we've been recommending the Roland FP-30 as the ultimate budget digital piano for beginners, as it provided the best balance between sound quality and playability. Even today, the original FP-30 still holds up.
In late 2020, Roland announced the FP-X series, which featured updates to their successful FP-series of digital pianos.
I was very eager to test these new instruments out, as the originals were really close to achieving greatness, and a few tweaks could do wonders. After a long wait, we finally managed to get our hands on a test unit.
Today, we'll be looking at the Roland FP-30X, and seeing if it holds up against the modern-day competition. The original FP-30 is 5 years old at this point, and it'll be important to see if its updated counterpart brings anything new to the table.
Roland FP-30X Specs
88 fully weighted keys
PHA-4 Standard Keyboard: with Escapement and Ivory Feel
Touch Sensitivity (5 types, OFF)
Sound: SuperNATURAL Piano Sound
256-note polyphony
56 instrument sounds
Modes: Split, Dual, Duo (Twin Piano)
1-track MIDI recorder
Playback: MIDI files (Format 0, 1), Audio files (WAV, MP3)
30 built-in songs
Metronome, Transpose, Fine-tuning
Speakers: 11W + 11W (12 cm x 2)
Connections: USB to Host, USB to Device, headphone jacks (1/4″ and 1/8″), output jacks (stereo 1/4″), sustain pedal jack, 3-pedal unit port
Bluetooth MIDI, Bluetooth Audio
W x D x H: 130 x 28.4 x 15.1 cm (51.2" x 11.2" x 6")
14.8 kg (32.6 lbs)
Release Date: January 2021
The full specs can be found on Roland's official site here
Check the availability and current price of the Roland FP-30X in your region:
Design
The Roland FP-30X follows the original's design, almost to a T. Unfortunately, this means a lot of my original complaints still apply.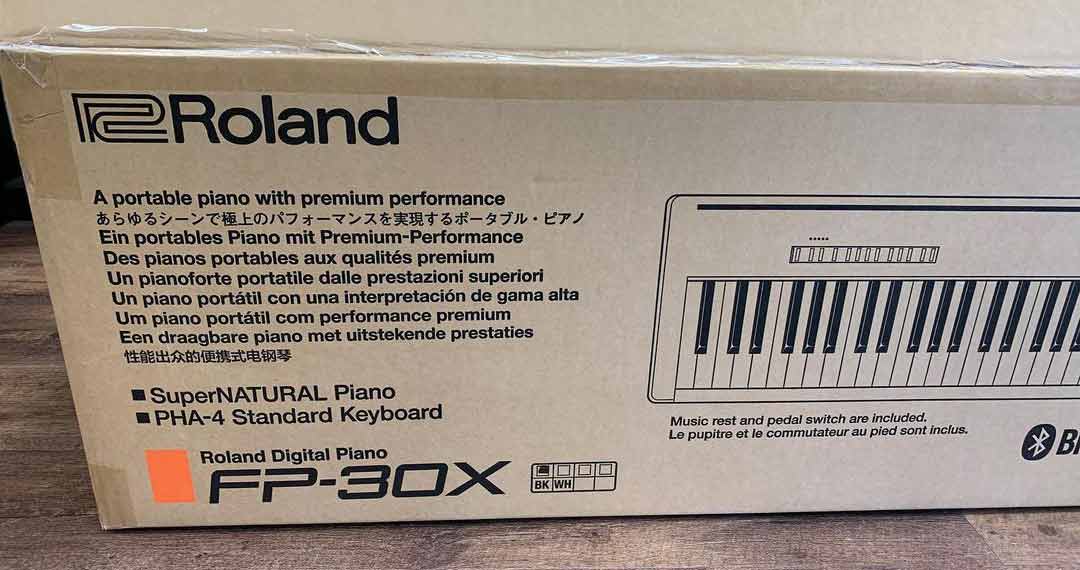 As you'd expect from a digital piano, the Roland FP-30X is a little on the bulky side. Its dimensions are nearly identical to the original FP-30, and the extra bulk likely comes from some of the extra connections included on the rear panel.
In terms of portability, I'd consider the FP-30X to be passable. It is not something I'd enjoy lugging around on my back. The FP-30X will likely be used as a home-based digital piano, especially for people living with limited space.
Let's talk about aesthetics. The FP-30X comes in two colors: white and black. I'm personally a fan of darker colors because it hides dirt, but the white model does look striking, especially when it's paired up with the matching furniture stand.
The white version will also help hide occasional scratches and dust. Speaking of scratches, the black matte plastics used for the FP-30X (and its predecessor) tends to accumulate white traces whenever you touch the surface with your nails.
Apart from that, both are equally well built with good quality plastics and solid body construction. If the last generation is anything to go by, the FP-30X will last you for quite some time.
The user interface is ported over wholesale from the original FP-30, but with redesigned labelling which feels more consistent in design than the original's mixture of text and symbols. In my opinion, this makes the FP-30X look and feel cleaner.
The user interface consists primarily of 13 tall buttons, most of which include backlights to indicate their activation state, which is helpful if you're using this digital piano under low light conditions (such as on stage).
The buttons themselves feel tactile, but I'm not a fan of how limiting the control scheme feels.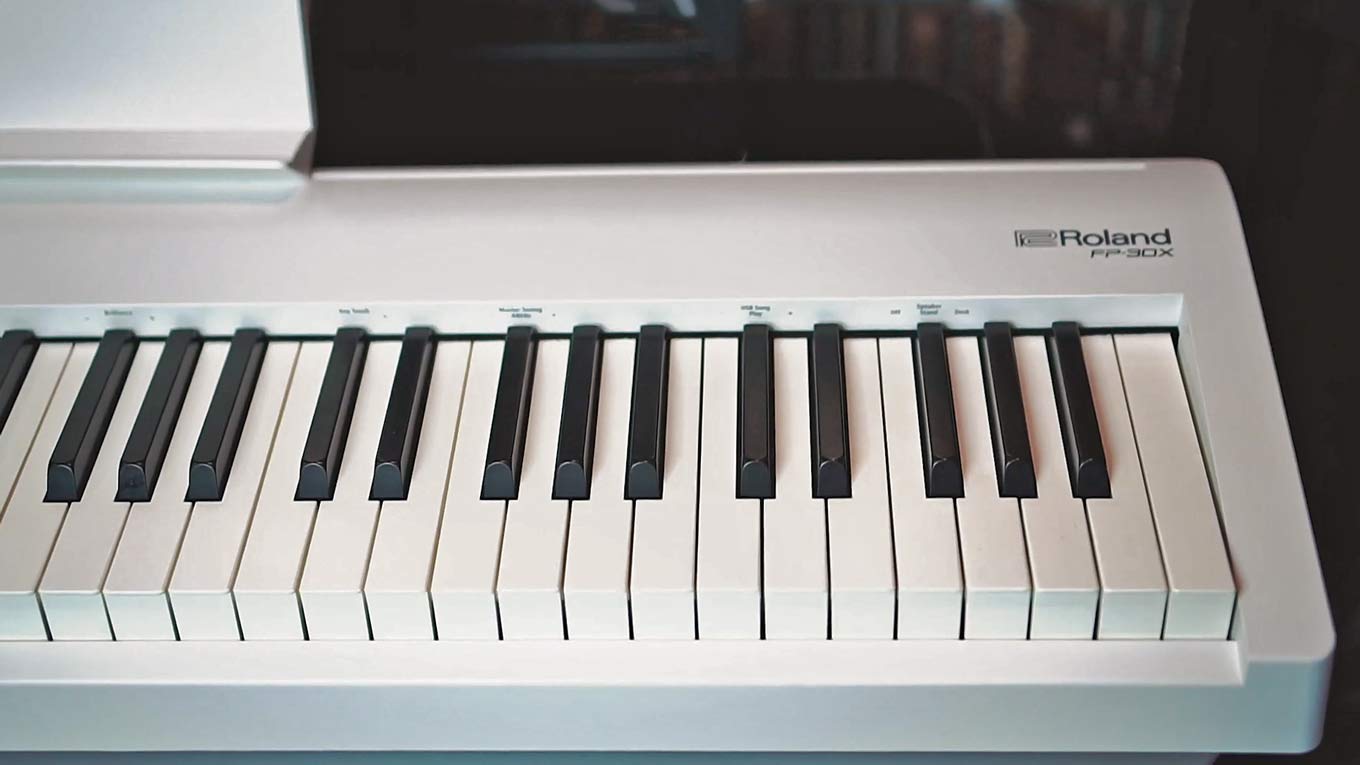 Unfortunately, 13 buttons is not a lot. To access most features, you need to rely on button-key combos, which are something I've always found to be quite annoying (although it does keep the front panel looking clean and minimal).
For example, if I wanted to switch between different piano sounds, I'd need to hold down the 'Piano' button, and hit the corresponding key on the piano to choose the voice preset I want. If you don't have the presets memorized, you'll need to have the user manual by your side.
Despite my qualms, Roland does try to make things usable. Behind the keys, there are some printed text hints which mark most of the commonly used key functions. These include transposition and metronome settings, which are commonly used during practice.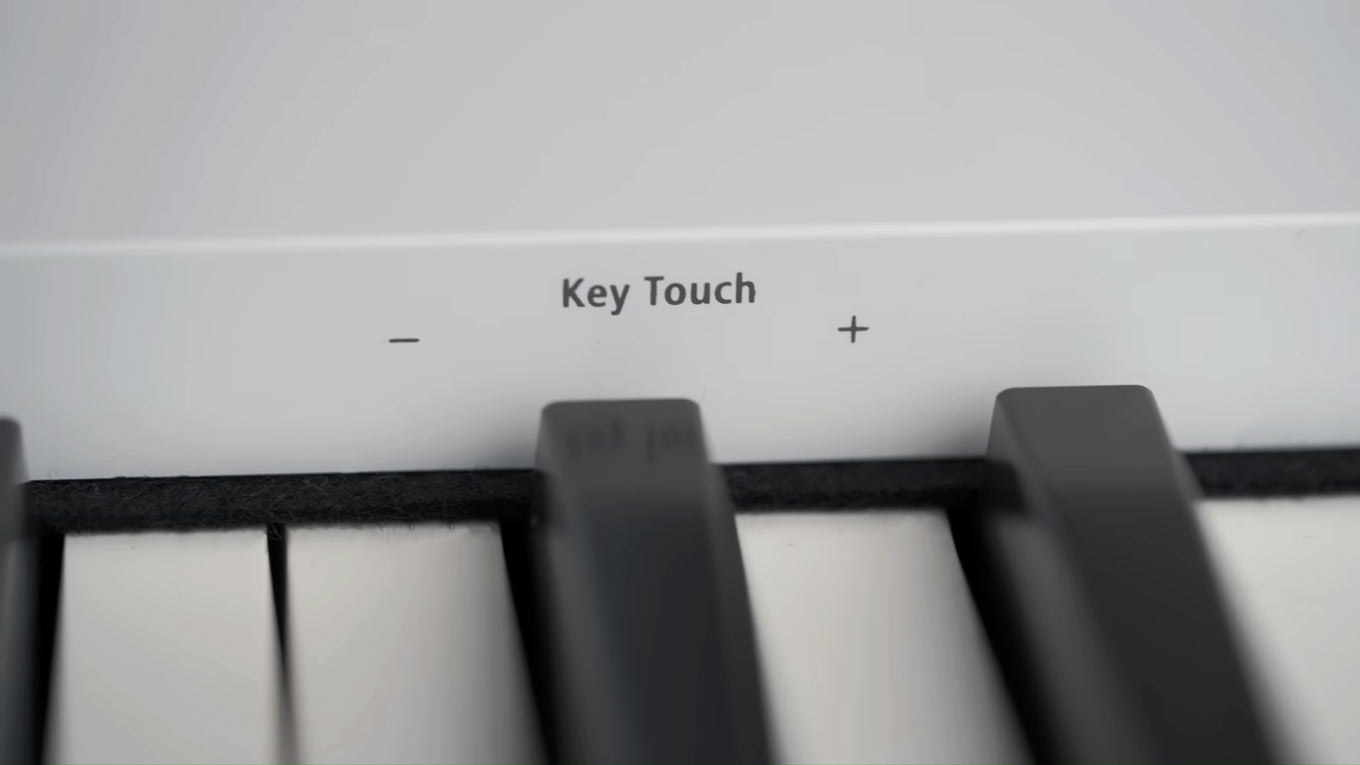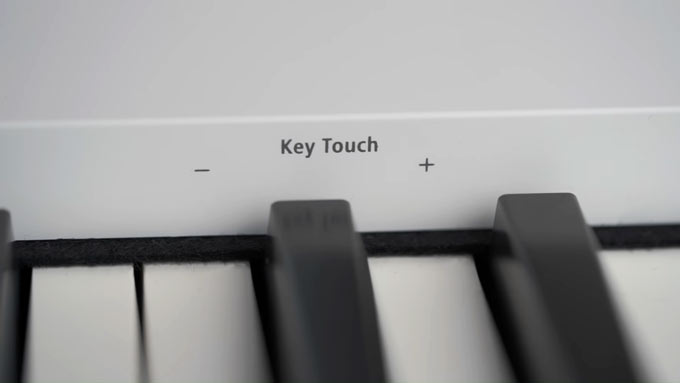 My biggest gripe with this button-based control scheme is the volume control.
You change the output volume with two buttons, each for incrementing and decreasing the volume value respectively. There are 5 LED lights which give you an indication of what the current levels are.
I really wish they included a simple volume rocker for more precise control, as this is just terribly inconvenient.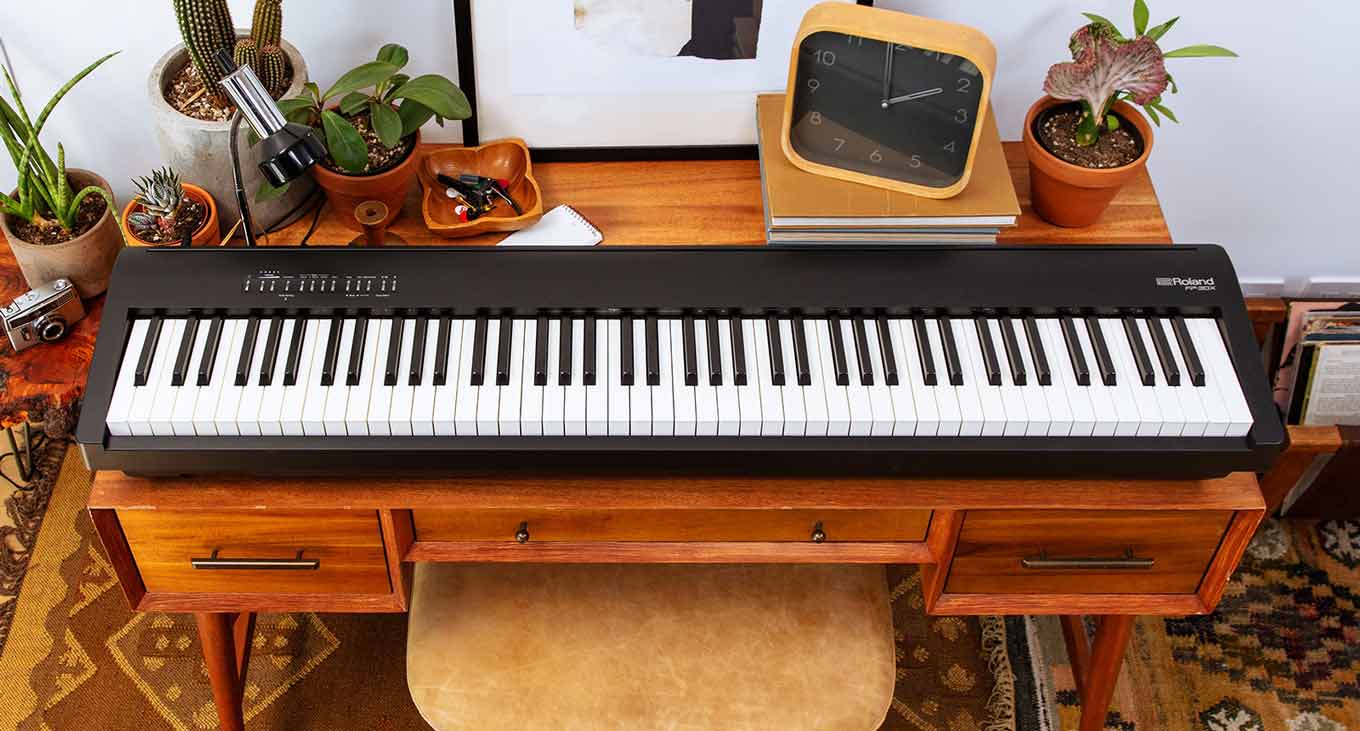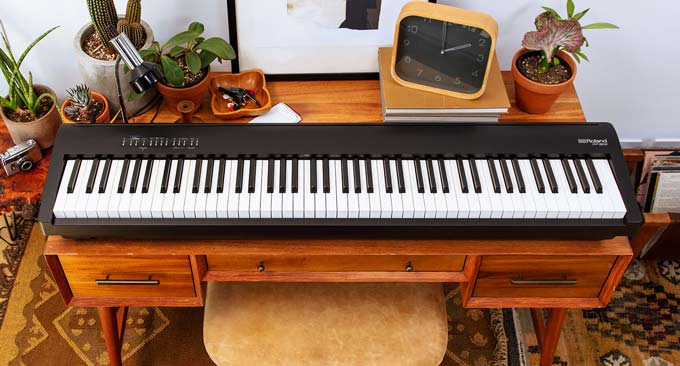 If you're getting the FP-30X for practice, these issues will be negligible annoyances. However, be sure to keep this in mind if you intend on using the FP-30X for gigging purposes, as quick on-the-fly changes are not the FP-30X's forte.
In general, the Roland FP-30X has a good, durable overall design, especially at this price point. It also manages to fix some of my issues with the original FP-30, so props to Roland for that.
Keyboard
The most important aspect of any digital piano are the feel of the keys. Companies invest a good amount of money into R&D to develop realistic feeling keys to emulate real-life acoustic pianos, which is no small feat considering the size constraints.
Considering the FP-30X is priced in the entry-level price range, it needs to do well to stand out from the pack.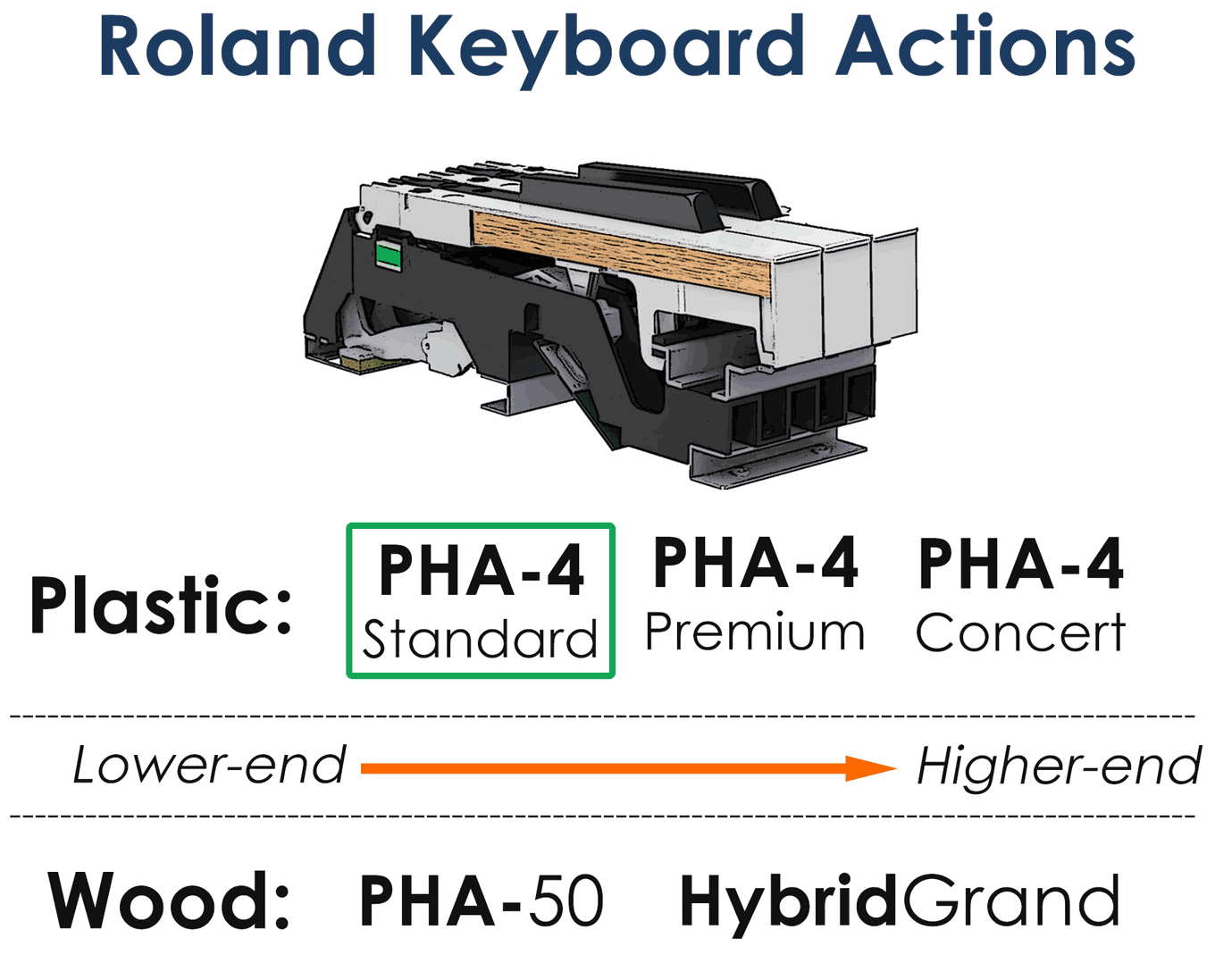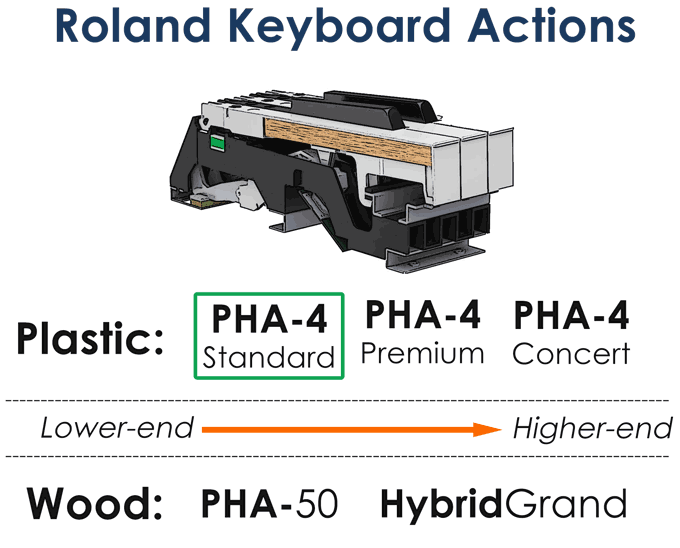 The FP-30X uses Roland's PHA-4 Standard key action, the same key action found on the original FP-30 (and the lower-priced FP-10).
The PHA-4 Standard key action is great, and I can honestly say it is among my favorite key actions, even up to the past the beginner level.
The key action is purely plastic and stands alongside other great examples like Kawai's RHC and Korg's RH3 action. It's also featured on Roland's more expensive premium digital pianos such as the Roland RD-88 which we recently reviewed.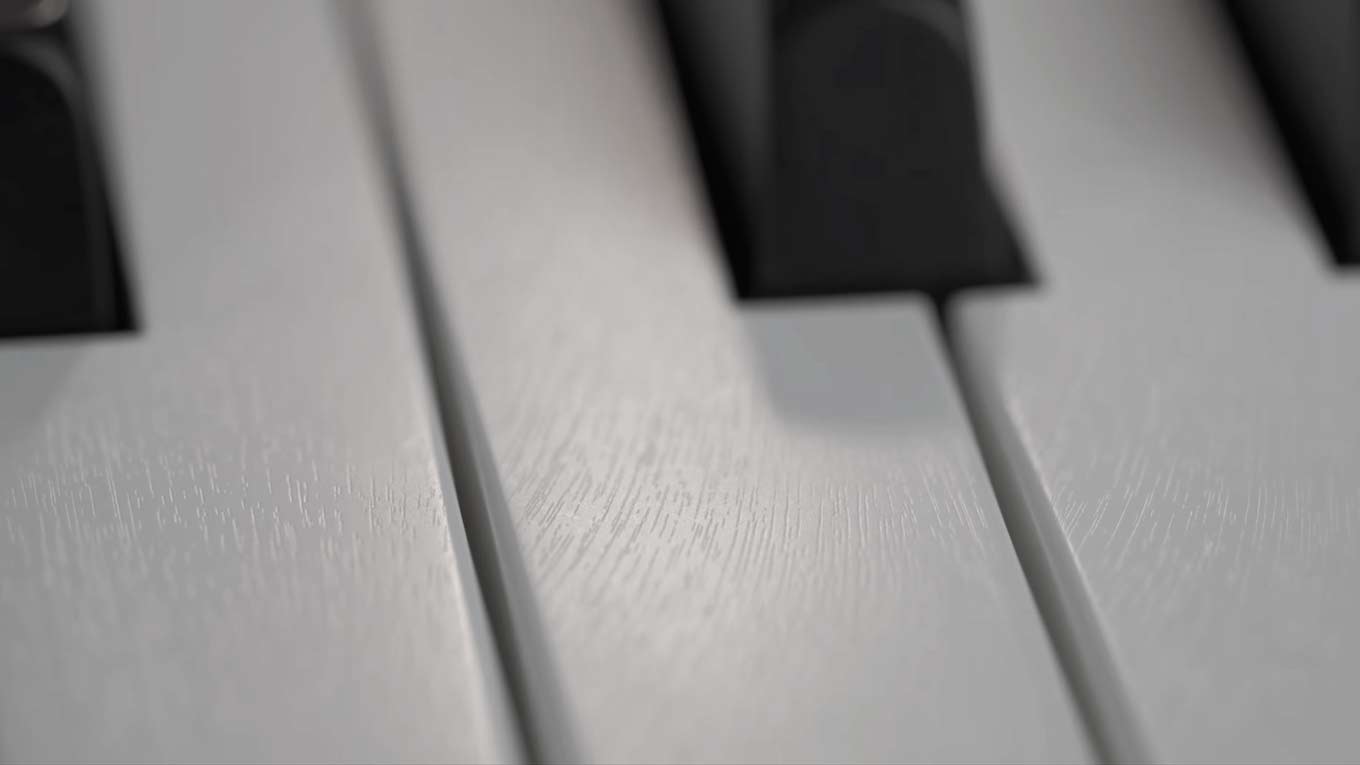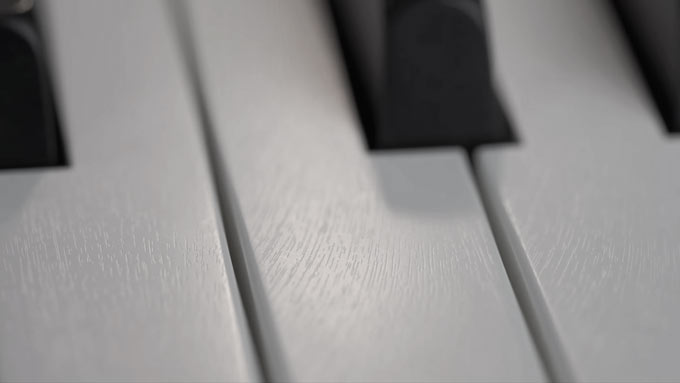 Despite being plastic, the PHA-4 Standard keys have a faux-ivory finish that helps enhance the illusion. Using a mechanical hammer mechanism, Roland manages to emulate the feel of acoustic piano playing, where every keypress causes the hammers to strike true strings.
With that said, some people might find heavier actions to be less versatile for playing certain styles of music, though this will mostly depend on your prior experience, as what one player considers heavy, another player might say is just fine.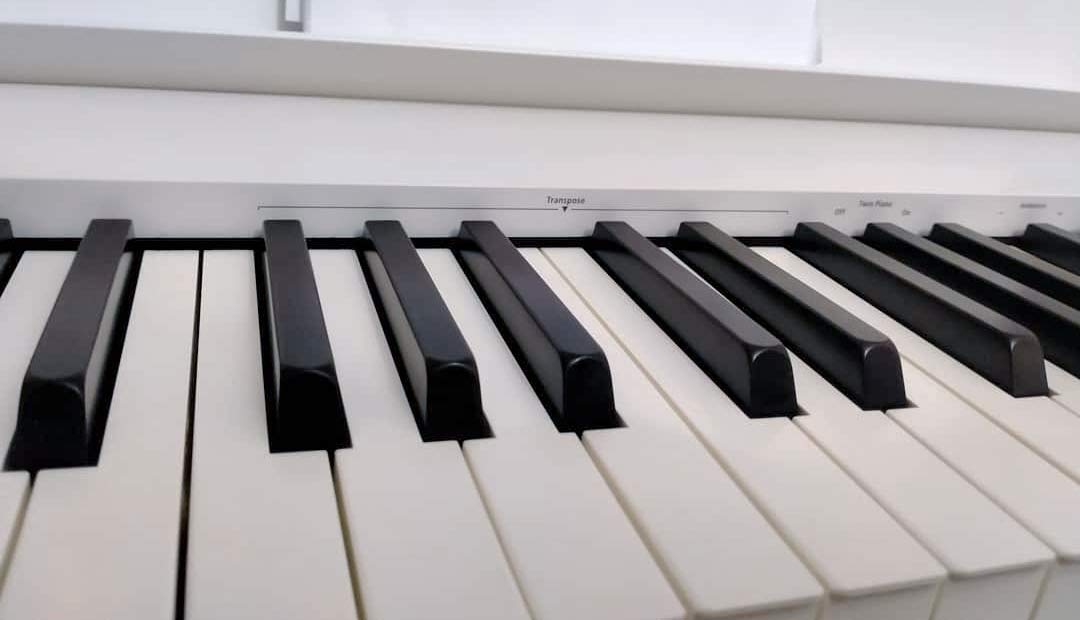 These keys also include escapement modeling, which makes the keys feel even more true-to-life by including a subtle 'notch' feel, which is present on real acoustic pianos as well.
Finally, the PHA-4 Standard keyboard is graded. With graded keybeds, keys in the lower registers require more force than those in the upper registers.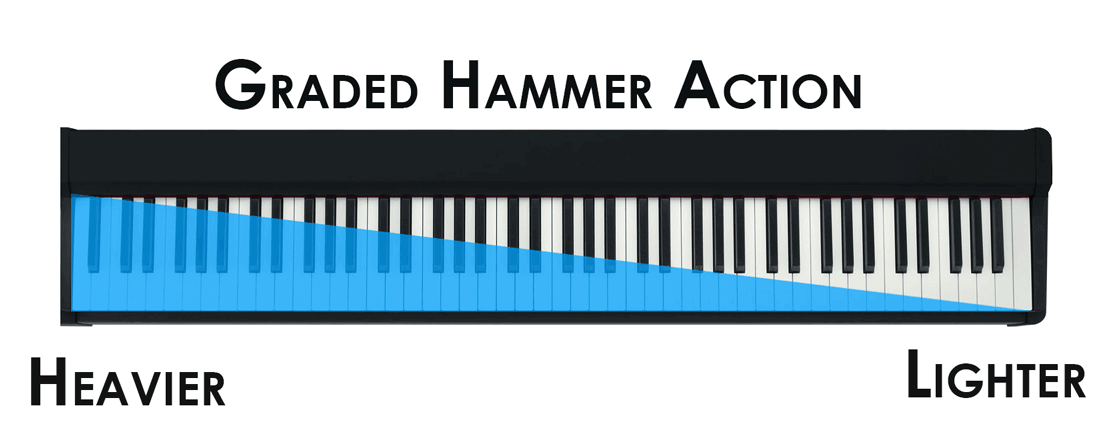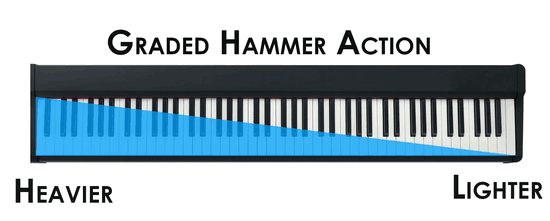 Having realistic key actions and responses not only enhances the believability factor but also lets beginners build up transferable skills that apply to real acoustic pianos in the future.
In terms of playability, the FP-30X really doesn't have much competition in the sub-$700 price bracket. While other instruments might include better controls or more sounds, it is hard to beat Roland's PHA-4 Standard in terms of realism.
Korg's RH3 and Kawai's RHCII actions come closest but you don't find them in any of the FP-30X's direct competitors in the same price range.
The default velocity curves (controlling the relation of your playing dynamics to overall volume) felt perfect for me, but Roland offers 5 different preset settings if you want to fine-tune the dynamic response to suit your playstyles.
It's not hyperbolic to say that the keys are the FP-30X's biggest strength. While realistic key actions are a dime a dozen, it is rare to find good quality ones without breaking the bank.
Sound
When it comes to sounds, Roland has a long-standing pedigree of being one of the best sound designers on the market. In fact, most of Roland's vintage instruments are still used to this day, upwards of 30 years since their initial release.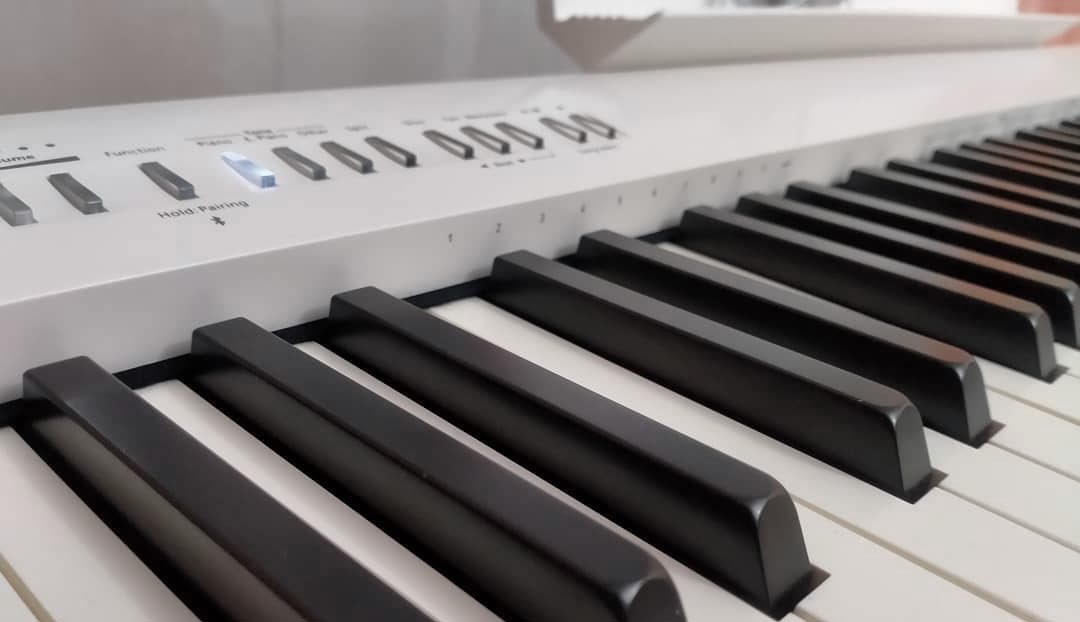 On the FP-30X, you get 56 sounds, a step up over the 35 sounds on the original FP-30. These include:
12 pianos – includes variations of uprights and concert grands.
20 electric pianos – includes organs, DX7-style FM pianos, and tine/reed-based electric pianos.
24 'others' – includes strings, choirs, basses and synths.
The FP-30X's sound library is powered by Roland's SuperNATURAL sound engine, which uses a combination of sampling and modeling to produce sounds that react realistically to your playing dynamics.

Interestingly, many of the sounds on the FP-30X are updated from the sounds from the original FP-30.
The internal chipset seems to be more advanced (as evidenced by the increased polyphony count), and that means a lot of the sounds are subjectively better, and I'll do my best to highlight the differences throughout the next sections.
---
Pianos
Considering that this is a digital piano, the acoustic concert grand presets are the most important aspect. Thankfully, a similar selection of sounds from the original return, and come with a few subtle upgrades that aren't too obvious from the get-go.
The sound engine seems to have been upgraded. While the fundamental piano tone sounds very similar to the original FP-30, it has more warmth and depth to it.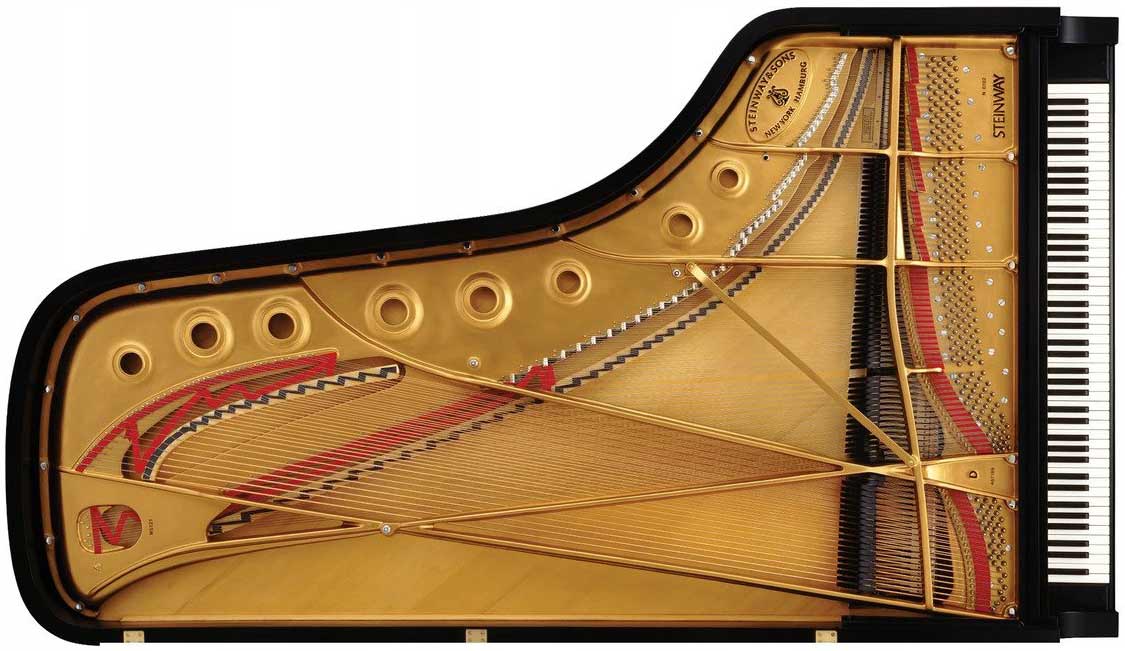 It's hard to describe, but while comparing the FP-30X to its predecessor, I found that the FP-30 sounded like it had some of the mid-frequencies cut out, which made it sound thinner in comparison to the FP-30X.
The default concert grand preset has a neutral clean sound, which is perfect for practice purposes. Some might consider this to be overly sterile, but I think it's the perfect default sound, especially for a digital piano designed for beginners.
Even slight changes in dynamics can result in an audible change, ensuring that beginners learn valuable listening skills.

It should be noted that certain people dislike the bright sound produced by Roland's SuperNATURAL engine. This is ultimately a subjective opinion, but I find it to be completely usable. Plus, you can always fine-tune the sound to your liking with parameters like ambiance and brilliance.
Apart from the concert grand and its variations, you also get a few upright piano presets, which have a more focused and intimate tone. I liked the concert grands more, but having extra options is nothing to complain about.
Finally, you also get 2 harpsichord presets for era-specific pieces.
The interesting thing about these piano presets are their customizability. Using the Piano Designer app, you can tweak different aspects of the piano sounds to make them more unique.
This feature was previously available only on higher-end FP models.
---
Piano Designer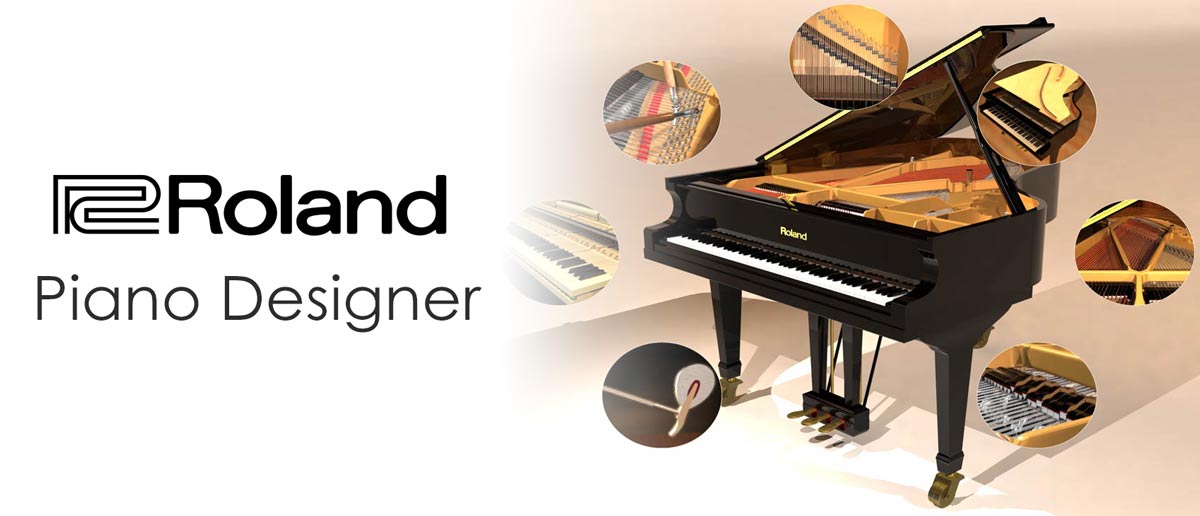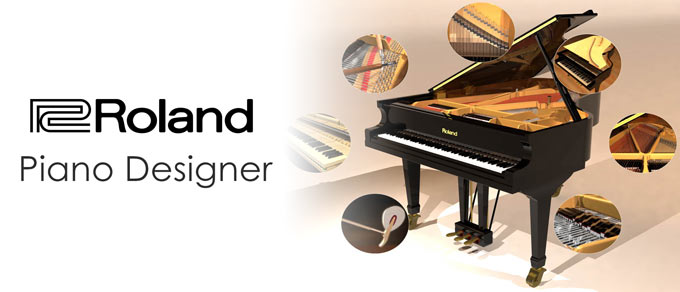 I won't pretend that I understand every step that goes into the making of an acoustic piano, but those who want control can find it through the Piano Designer app.
I mentioned that the SuperNATURAL sound engine uses both sampling and modeling to produce sounds, and the latter can be modified using the Bluetooth-connected app, available on Android or iOS.
Note that you cannot modify these parameters without the app, as the controls do not have access to the onboard sound engine.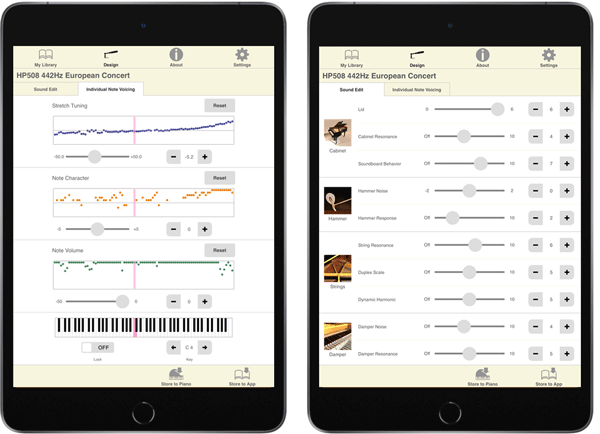 While I did not manage to test this out during the playtest session, the app allows you to modify parameters such as the following.
Lid – the extent of which the lid of the piano is open
String Resonance – the sympathetic vibrations of strings adjacent to the played string
Damper Resonance – simulated resonance of the piano when the damper pedal is pressed
Key Touch – adjusts the sensitivity of the keys
Key Off Resonance – simulated sympathetic vibrations when keys are let go
Temperament – selection of various temperaments different from the default A440 Equal tuning.
Single Note Volume – the volume of each key
Single Note Character – the tone of each key (harder or softer sound)
Single Note Tuning – tuning adjustments of each individual note
Unfortunately, the app itself is a little bit hard to use, and could probably be improved with a better user interface. However, extra options are nice, and I'm glad that Roland still allows you to access these features, albeit requiring jumping through hoops.
---
Other Sounds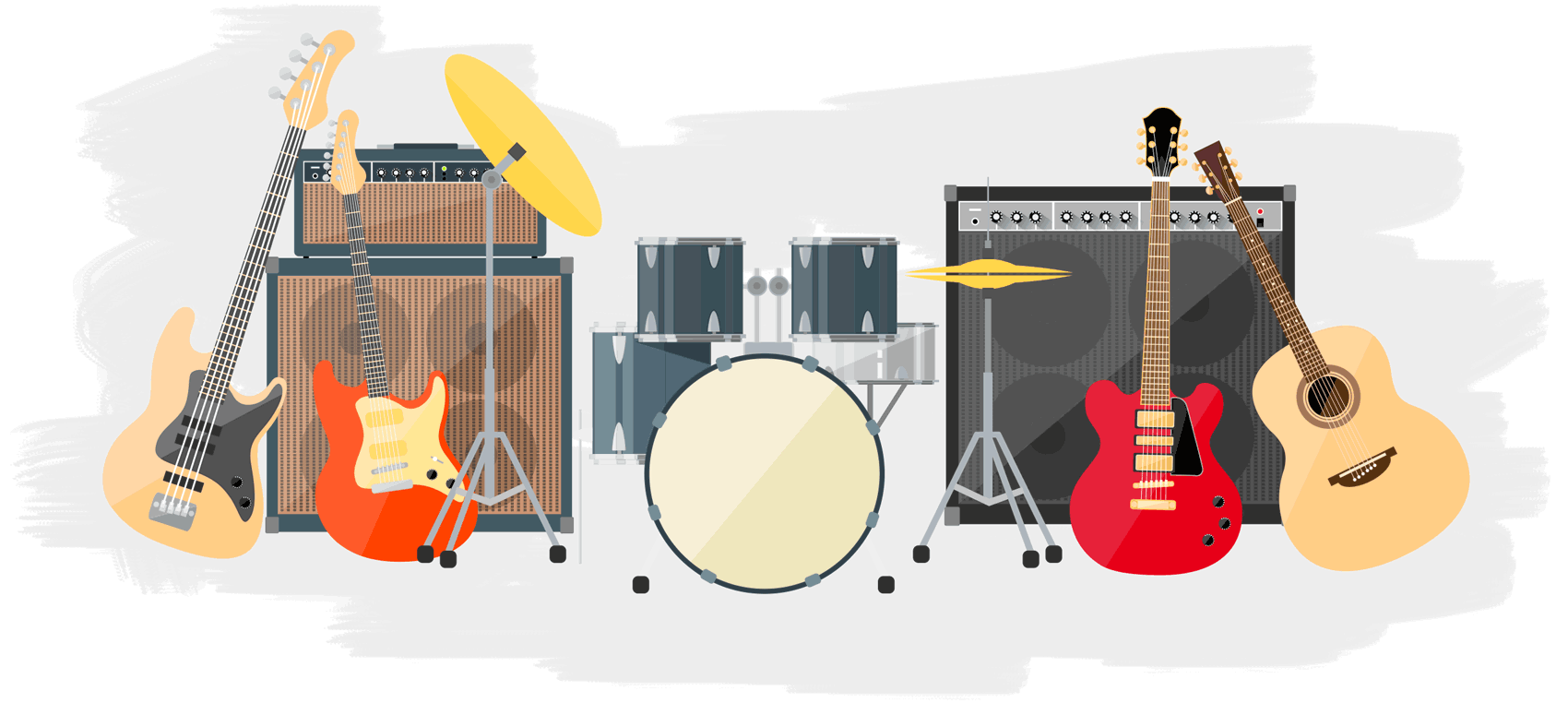 The electric piano category is also impressive. Roland's Wurly and Rhodes-style tones are good as usual, and can range from soft to biting depending on your playing dynamics.
The synth-based FM pianos and CP80-style keys are also nice to use for layering.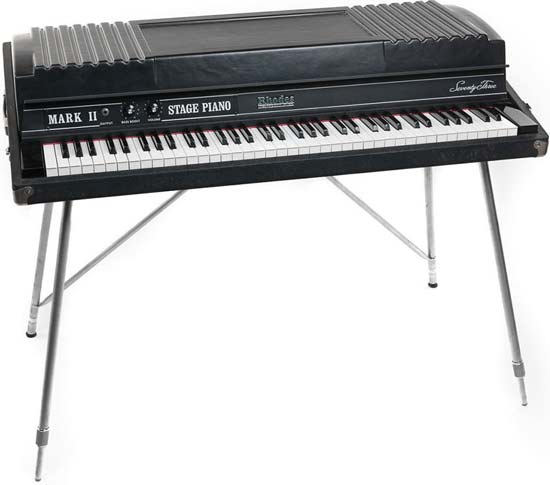 I do want to bring special attention to the organ sounds. Back on the old FP-30, these sounds were regulated to the 'Others' category, but this time they're brought to the forefront.
You don't just get many variations and types, you also get a rotary speaker effect with a modifiable speed (though only between a 'fast' and 'slow' preset).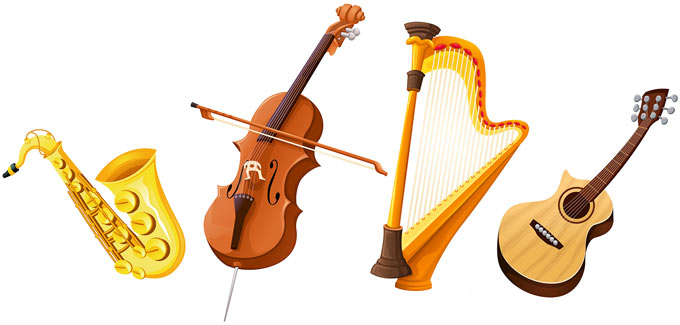 The 'other' category includes other miscellaneous sounds such as basses, strings and choirs. These sounds aren't exactly impressive, but they are well-suited for layering or splitting across the keyboard.
Roland also added in some synthesizer sounds to the last category, replacing the organ sounds that got ported into the 'electric piano' category. These additions round off the FP-30X's flexibility and are perfect for layering on ballad songs.
21 new sounds compared to the original FP-30 is quite an upgrade, and the additional sounds are clearly well thought-out, and not just quantity for quantity's sake.
The FP-30X covers a lot of ground with its sound palate, and can also serve as a practice tool for people wishing to expand their repertoire past being just a pianist.
---
Effects
If there's one part of the FP-30X that feels lacking, it's probably the FX section. Put simply, there isn't one.
All you can modify on the FP-30X is the ambiance and brilliance.

The ambiance effect is the FP-30X's version of a reverb, and uses a hall algorithm to emulate the feeling of space.
The effect has 10 different preset intensities, and the option to turn it off. Increasing the value seems to increase the size of the emulated space, but also muddies the sound due to the simulated reflections.
The brilliance effect seems to be a high-shelf equalizer, adding brightness to the sound. There are only 3 settings for this effect, ranging from -1 to 1.
I found having this off gave the most natural sounding tone, but people who dislike the SuperNATURAL piano sound's brightness might find the darker -1 setting to be more ideal.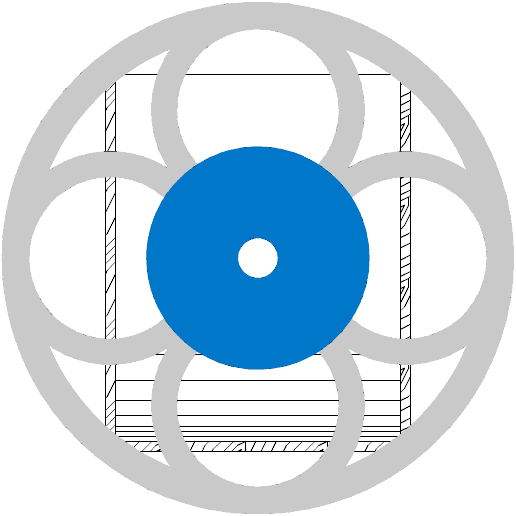 For most of the organ-based sounds, they have a baked-in rotary speaker effect. Hitting the 'E.Piano' category button will then switch between the two preset speeds.
While I would have enjoyed a customizable rotary speed, I'm still happy to get even a minor bit of control.
That's unfortunately it. I would have liked to have a modifiable chorus effect to use with the electric piano sounds, but it's a minor issue in the grand scheme of things.
---
Polyphony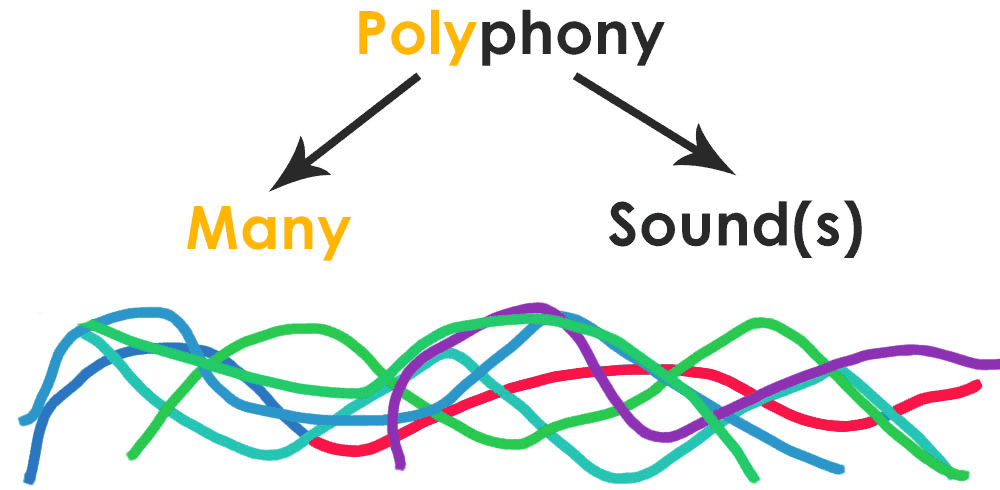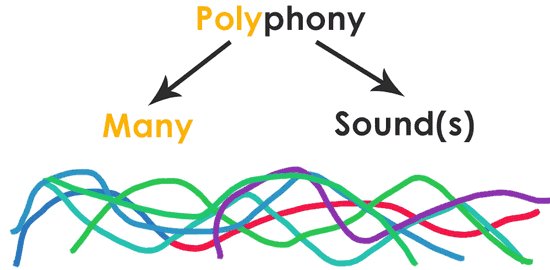 The Roland FP-30X comes with 256 notes of polyphony, double the amount available on the original FP-30.
I can quite safely say that you'll never max this out during play. Even when using layered multisample sounds sustained over long phrases, you should be fine.
Polyphony is rarely an issue unless you're using arranger keyboards with tons of instruments playing simultaneously, but the peace of mind provided by a high polyphony count is always nice to have.
---
Speakers
The Roland FP-30X comes with stereo 11W speakers. These speakers have the same wattage rating as those found on the original FP-30, but they do sound better.
While you could argue that this is in part due to the upgraded samples, I still think that these speakers feel better tuned to serve the richer sounds.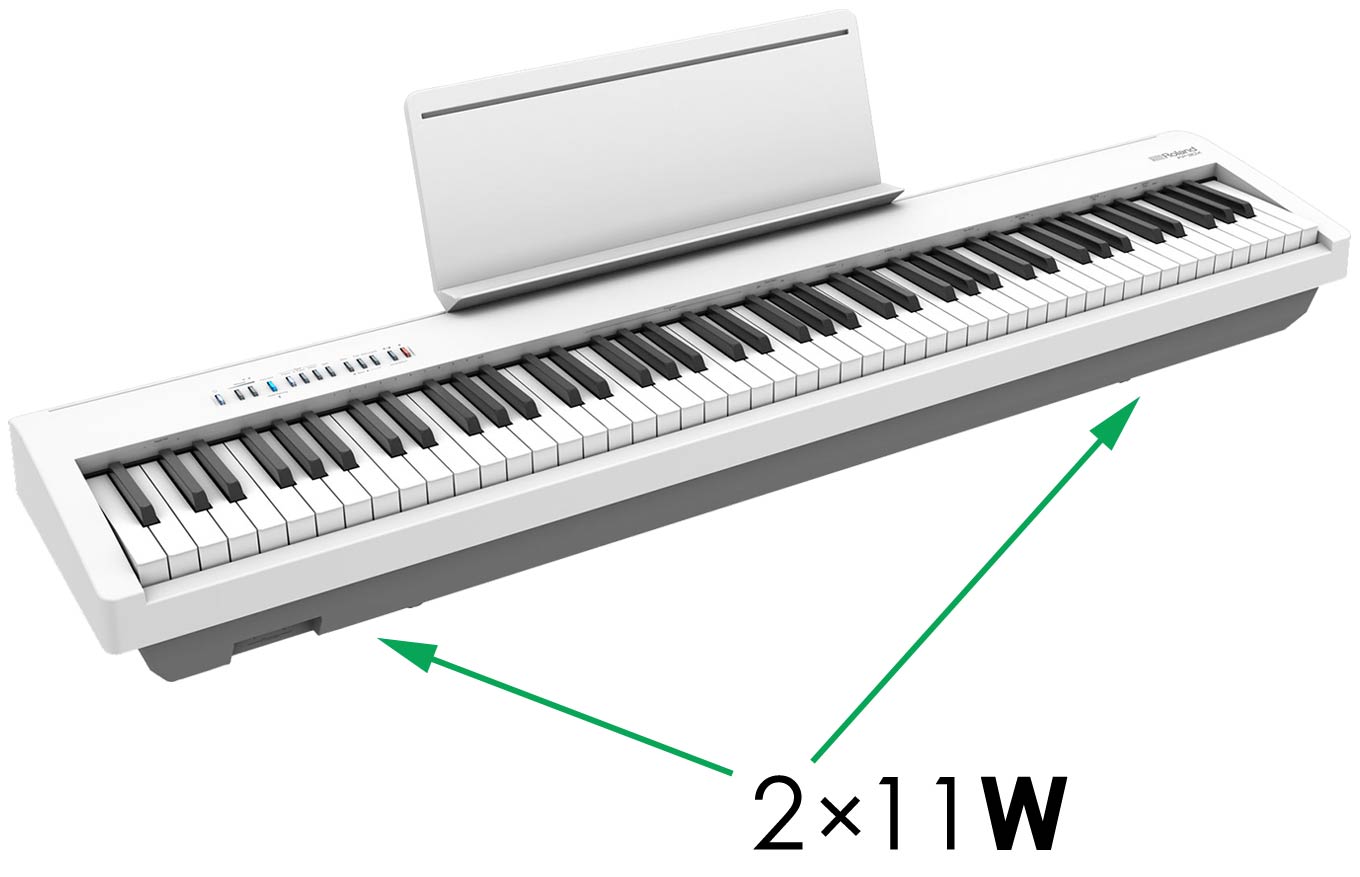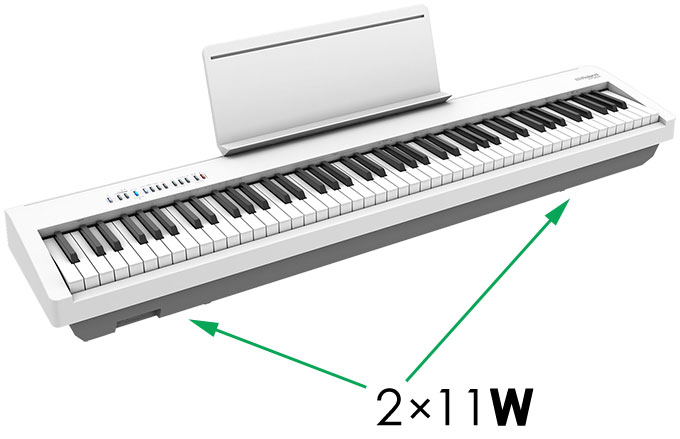 Do note that these speakers fire downwards, so you might get some issues with reflections if you're using it on a flat surface, such as tables or desks. I personally tested the model with the furniture stand, which left the speakers project uninhibited.
It's worth mentioning that Roland did their homework and tried mitigating the issue by adjusting the sound based on where you use the instrument.
You're given 3 options: off (the speakers are shut off), stand (the sound is optimized for when the keyboard is placed on a stand), desk (the sound is optimized for when the keyboard is placed on a table).
For practice purposes, the FP-30X's speakers are perfectly usable, but if you aim for the highest audio quality and details, a good pair of headphones is the way to go.
If you're intending to use the FP-30X in a live performance, it's probably a better idea to get an external amplifier.
Features
The FP-30X includes most of the necessary features you'd see in practice-focused keyboards. In this section, we'll do a quick rundown of the modifiable parameters and features available on the FP-30X.
---
Functions
The FP-30X comes with a lot of editable functions, which can be adjustable using either the onboard controls, or through Roland's Piano Every Day app, connected via Bluetooth.
Some editable settings include:
TRANSPOSING. This allows you to change the played key. For example, you can transpose down 2 semitones, and your C-key playing will sound like an A#-key.
METRONOME. Pressing the metronome button activates the in-built metronome. The tempo can be set using the dedicated buttons.
METRONOME SETTINGS. You can change the time signature, downbeat, pattern, volume and tone of the metronome.
MASTER TUNING. The central tuning of the middle A can be modified from 415.3 Hz – 466.2Hz.
Apart from these functions, there are a few other features on the FP-30X worth discussing.
---
Modes
The FP-30X includes 3 different modes. There's layer, split and twin.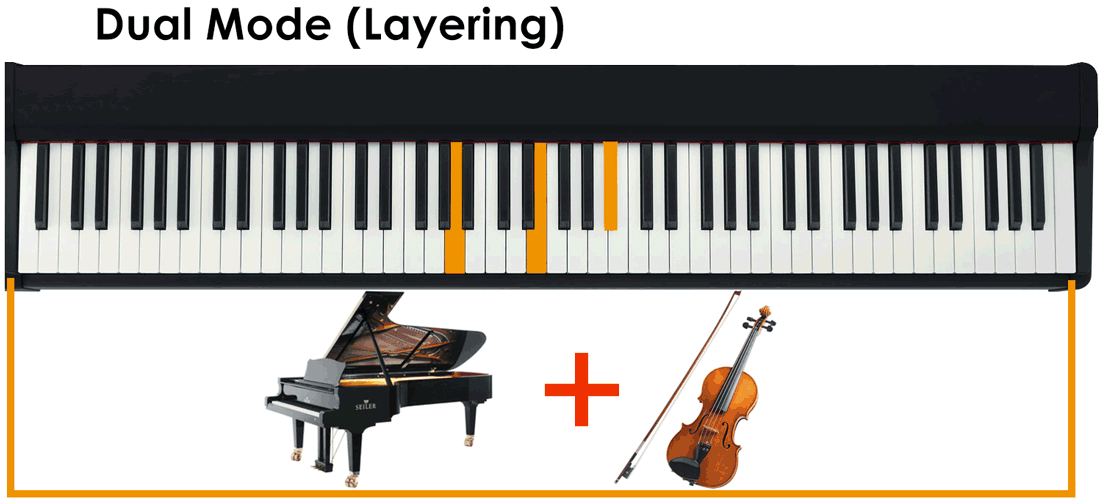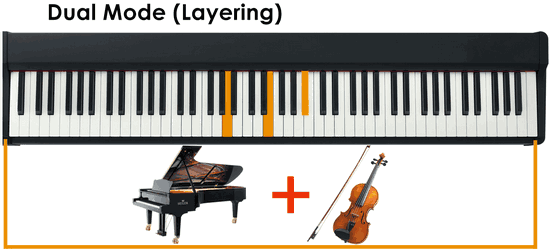 Layer mode allows you to play two sounds simultaneously, although this does come with some limitations. To activate this, press two buttons out of the 3 sound selection buttons at the same time.
The problem here is that you can't layer two sounds from the same category. If you wanted to layer 2 electric pianos, you're out of luck.
Apart from this, things are quite straightforward, and you can even control the volume of each layer separately to achieve a better mix.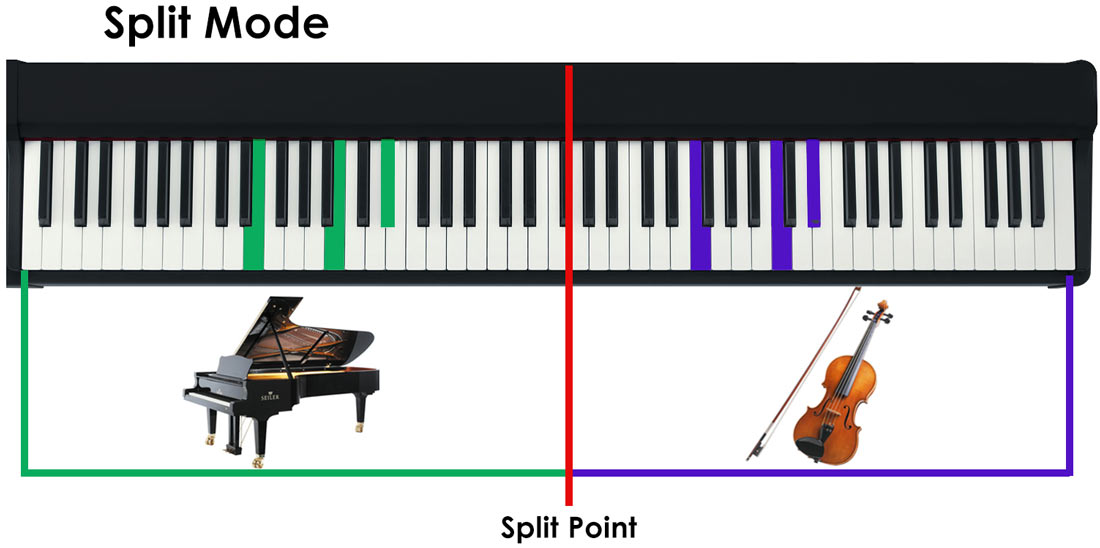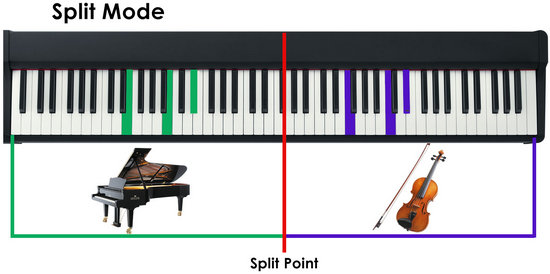 Split mode can be accessed by the dedicated 'Split' button, and also allows you to choose a custom split point. This is commonly used to split a bass part for the left hand, and leave a key-based instrument, such as an electric piano, on the right.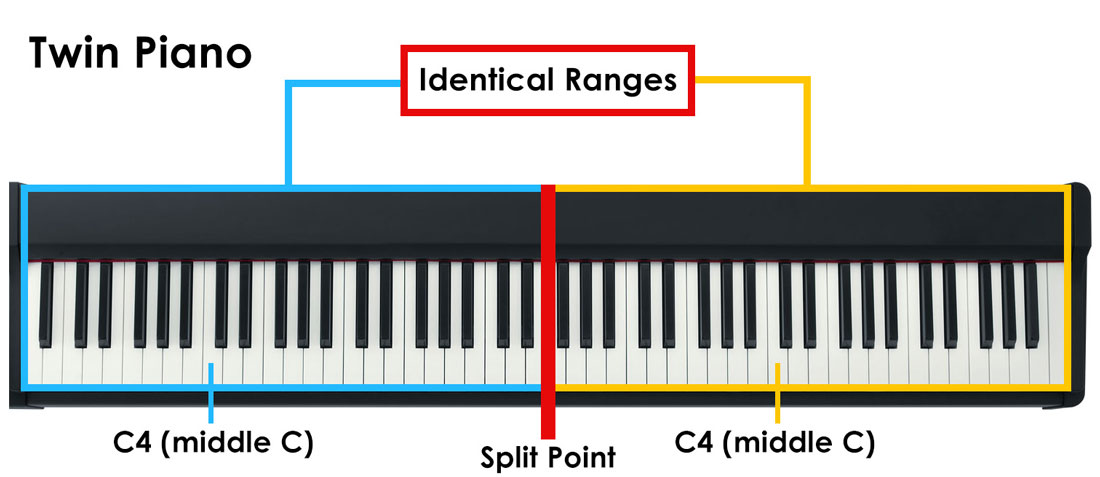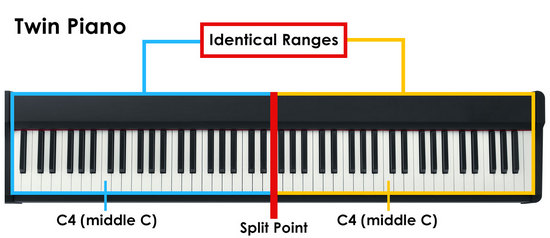 Finally, Twin mode is designed for one-to-one teaching sessions. This mode splits the keyboard into two halves of equal octave ranges. This allows teachers to sit alongside their students and do direct demonstrations.
---
Song Recording and Playback
Songs can be recorded and saved onto the onboard memory or a USB drive. When the dedicated record button is pressed, you can play along to the metronome, and save your song as a MIDI file once it is completed.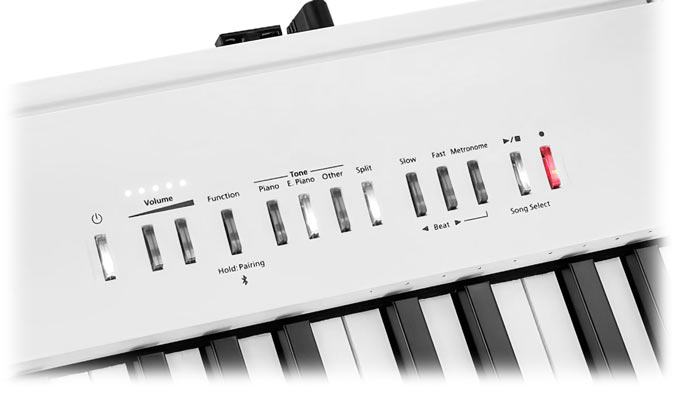 The recording itself is very barebones. You can only record a single MIDI track at any given time, which seems overly basic, especially since other digital pianos allow you to record separate left- and right-hand parts.
Regardless, you can still play alongside the recorded songs, which allows you to practice left- and right-hand specific parts, which is a common use of recording.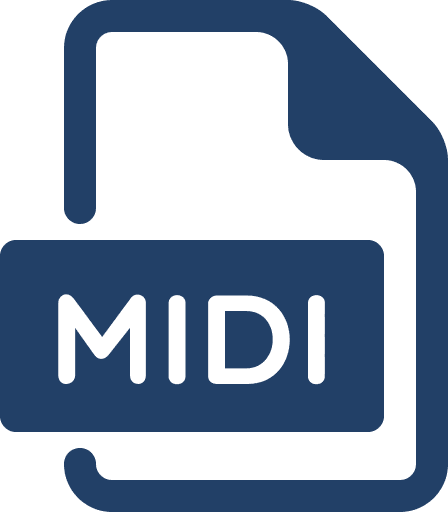 Unfortunately, you can only save a single song. I do wish we could choose to overwrite the demo songs with our recordings, but that's not the case.
If you want to record multiple songs, I'd keep a USB Flash Drive by your side, which bypasses that problem by allowing you to save a near infinite number of songs.
If you want to hear the presets, the FP-30X comes with 30 built-in songs, and some demo songs linked to the presets (perfect for quick auditioning of presets in their ideal use-case).
---
Roland Piano Every Day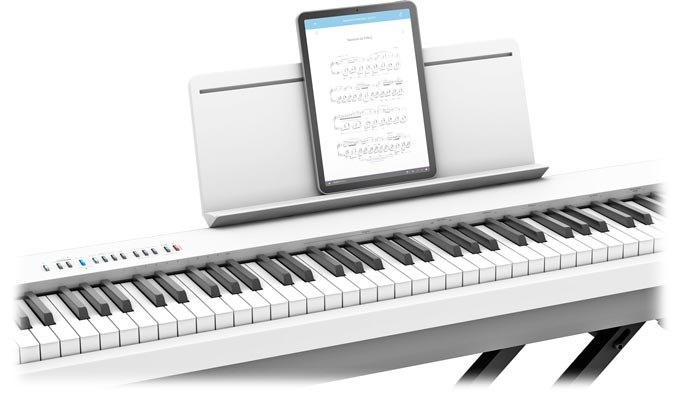 Roland has added Bluetooth Audio to the new FP-30X. Prior models only included basic Bluetooth MIDI functionality, so I was excited to see what extra functionality this enables.
The main use of the Bluetooth connectivity is communication between the FP-30X hardware and Roland's Piano Every Day app.
As I briefly alluded to earlier in the review, this app can be used to modify settings without relying on manual and cumbersome controls.
In theory, this is a massive plus, but the app itself isn't designed all that well (on the Google Play store, it's sitting at 1.9/5 stars at the time of writing).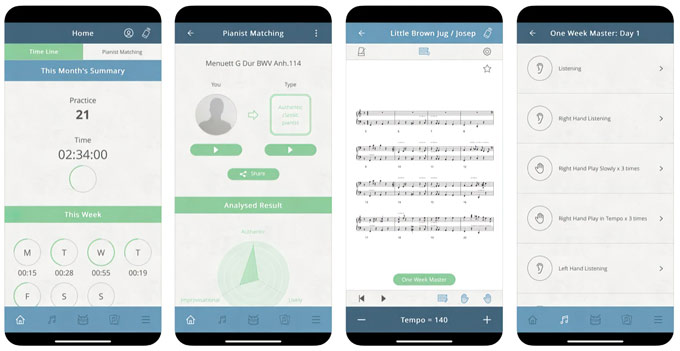 That's not to say the app isn't powerful. Apart from the remote control functionality, you also get access to arranger keyboard-style rhythms and accompaniments, and even some bonus sounds from the General MIDI 2 soundbank (which are inaccessible without the app).
While I recommend trying out the app, I can't guarantee that it'll work well with your device. Hopefully, these issues will get ironed out over time with patch updates from Roland.
Connectivity
One of my biggest gripes with the original FP-30 was its connectivity options. Thankfully, this is one of the aspects Roland improved upon with the new FP-30X.
The big upgrade is the addition of stereo 1/4" line outputs, which can be used to connect the FP-30X to external speakers or amplifiers. For performing at live venues, the speakers might not cut it, and having this option is very much welcome.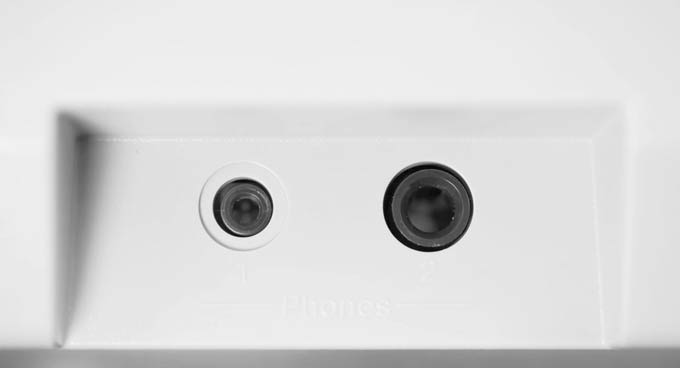 Apart from that, there are two headphone jacks at the front. Both 1/8" and 1/4" sizes are available, so up to two people can use headphones at the same time. This also means you won't need to rely on converters, which is a nice design choice.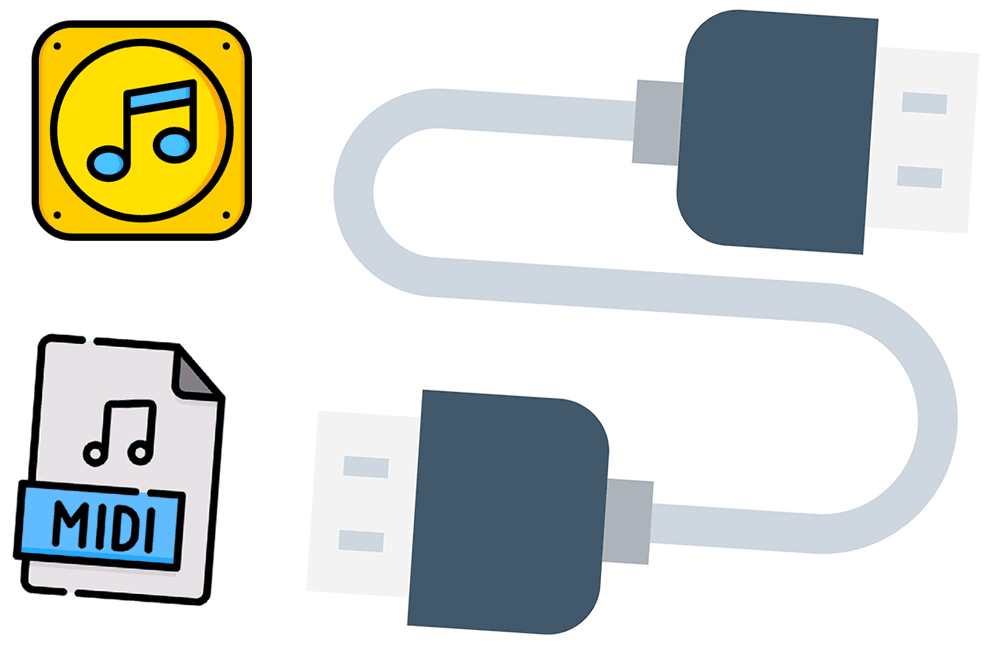 If you have access to recording software or a DAW, you can use the USB Computer (Type B) port to connect the FP-30X to your computer or smart device.
This supports both Audio and MIDI, so you can record the excellent sounds directly into your DAW without relying on an external audio interface.
As previously mentioned, recorded songs can be saved onto a USB drive, which is connected through the rear USB Type A port.
Finally, there are two pedal jacks. These include the damper pedal jack (Pedal 1) and a triple pedal jack (Pedal 2).
The damper jack is universal and works with any sustain pedal such as the on/off switch pedal included with every FP-30X by default.
The Pedal 2 port is designed for the matching 3-pedal system, which gives you access to a grand piano-style soft/sostenuto/sustain configuration. This is not included in the base package and must be purchased separately.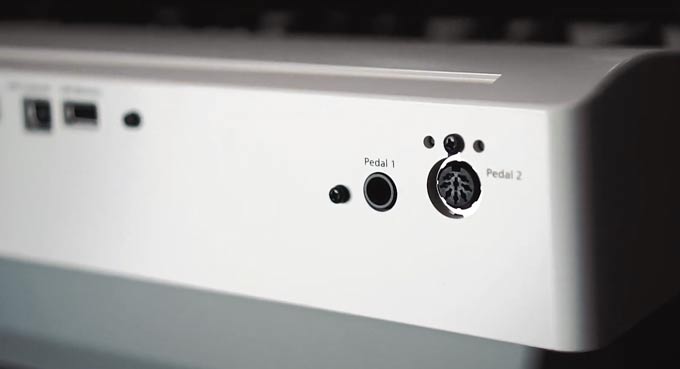 Interestingly, the FP-30X doesn't come with an Aux In port. So if you want to play back backing tracks for practice, you'll need to use the USB port or a phone connected through Bluetooth Audio.
Accessories
The baseline Roland FP-30X package comes with the following accessories:
Music rest
DP-2 Switch Pedal
AC adaptor
Owner's Manual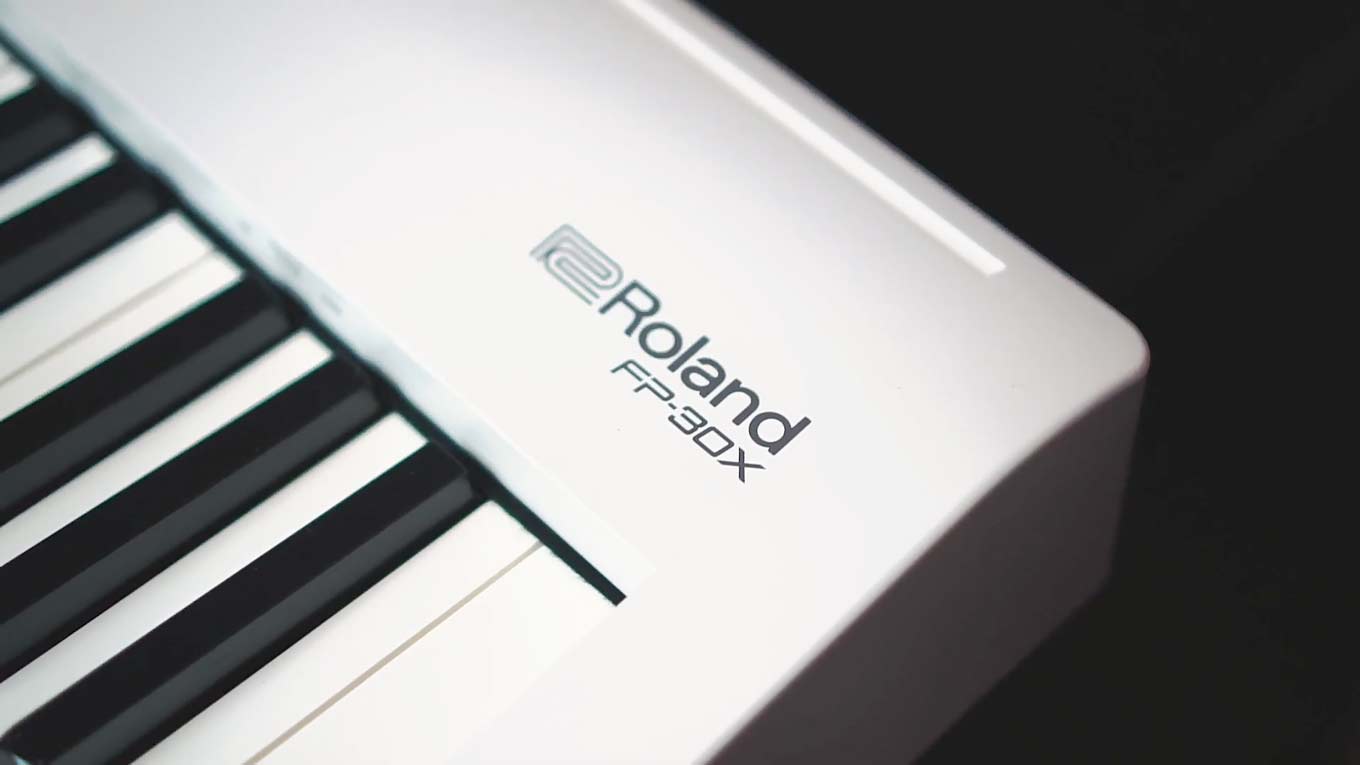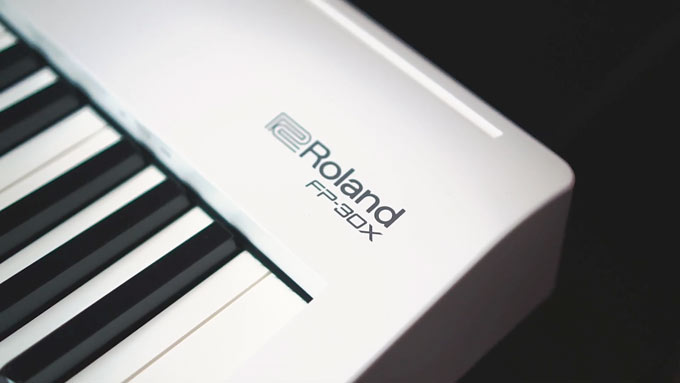 As always, I'd like to remind you to check whether the AC adapter's voltages match your country's mains, especially if you're importing the FP-30X from an overseas retailer. The last thing you want to do is break your brand-new keyboard due to a voltage mismatch.
This is all you need to start playing, though I do recommend getting a few extra purchases to maximize your experience.
---
Pedal
The included switch DP-2 pedal works, but it is very basic in terms of functionality. We recommend getting a damper pedal shaped like a real acoustic piano's pedal.
Our general recommendation is the Nektar NP-2 universal sustain pedal, which is well-built and usable with any keyboard thanks to its polarity switch.
Roland does recommend their DP-series, which includes the DP-10, which is also a viable alternative.
If you want the full 3-pedal experience, you'll need to use the KPD-70, which is designed to be used with the KSC-70 furniture-style stand.
---
Stand
Speaking of stands, the FP-30X does not come with an included stand. The official matching stand is the KSC-70, which is styled to look like a premium wooden stand, and comes in black and white.
However, the FP-30X can still work just fine when placed on a desk, provided you don't push the volume levels too high. If you're short on cash, its standard shape also means you can use generic X- and Z-style stands without any issues.
---
Headphones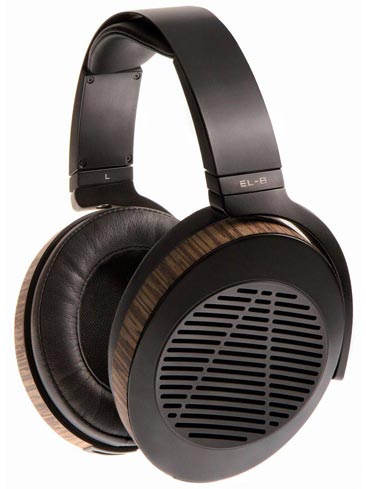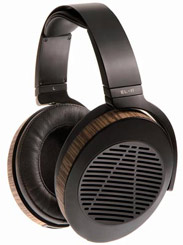 Headphones come in very handy when you want to practice in private, focusing solely on your playing and not disturbing others nearby.
Moreover, a good pair of headphones will provide a clearer and more detailed sound compared to the onboard speakers.
Check out this guide to learn how to choose the best-sounding headphones for your keyboard.
Summary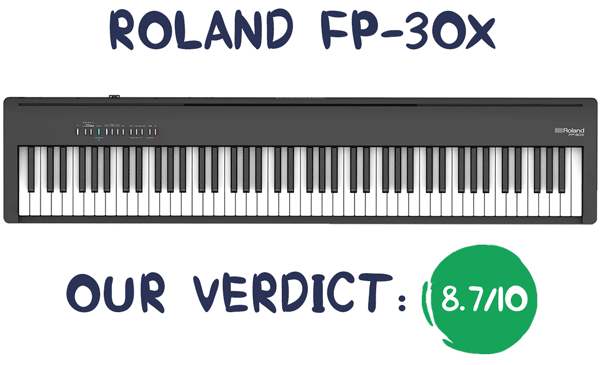 Pros
PHA-4 Standard key action is great
Wide selection of sounds
Rich, detailed piano sound with customization options
Clean powerful speakers
Great connectivity (added line outputs, Bluetooth Audio + MIDI)
Cons
Not much variety in terms of effects
Controls require external apps or having the manual on-hand
Limited layering and recording capabilities
---
I can't find much to complain about with the FP-30X. In almost every way, this instrument is just a straight upgrade over the original FP-30, which was already one of the best budget digital pianos one could buy.
The PHA-4 Standard keys are the FP-30X's biggest strength. Despite the FP-30X's relatively low price point, the same keys are featured on more expensive instruments as well, a testament to their quality.
Apart from that, the sounds are also great. The original FP-30 was no slouch in this department, but bolstering the sound set with some new sounds expands the FP-30's repertoire, and makes it a much more flexible instrument regardless of your skill level.
Let's not forget what's arguably the biggest improvement: dedicated line outs.
The one wrinkle on the original model was its lack of support for performers and recording artists. With the addition of proper stereo outputs, you can finally use the excellent SuperNATURAL sounds on stage or in the studio without using a mishmash of different connectors.
The only relevant complaint I have about the FP-30X is its lackluster control scheme, but that's a problem shared by many digital pianos at this price point.
It's also a bit unfortunate that the companion app feels cobbled together, as it could have alleviated these concerns.
As such, it's easy to recommend this keyboard to just about everyone. Whether you're a beginner looking for a good starting point, or a veteran wanting a simple practice keyboard, the FP-30X has you covered.
Before I close out this review, I do want to give kudos to Roland for improving upon the few shortcomings of the original FP-30. I can easily see the FP-30X becoming the new go-to budget digital piano for just about everyone.
Check the availability and current price of the Roland FP-30X in your region: