Roland is easily one of the most recognizable names in the music business.
Their name alone is enough to inspire confidence in the sound and build quality of a keyboard, which is no small feat considering their expansive product range.
Since Roland has products geared towards users at every price point, you might feel a bit overwhelmed by the amount of options you have.
Have no fear. This article will give you an overview of the best Roland digital pianos while also giving some insight into the workings of Roland's many keyboard-based instruments, including: digital pianos, arranger keyboards, stage keyboards, synthesizers, and workstations.
About Roland
Roland, founded in 1972, might seem young compared to other industry giants like Yamaha, but they've definitely had their fair share of successes, which have catapulted them to stardom.
Roland's timeless nature stems from their huge legion of iconic instruments, most of which are easily recognizable in hit songs through the years, even today.
While Yamaha's DX7 controlled the realm of digital synthesis in pop music, Roland's Jupiter 8 and Juno-60 were go-to synthesizers for lush pads and leads.
Michael Jackson's Thriller was a masterpiece, and the producer, Quincy Jones, used the Jupiter 8 for the rolling bassline and synth brass sounds.
While the Linn Drum has become the de facto standard for drum machines with its acoustic-like drum sounds, Roland's TR-808 and TR-909 remain relevant to this day.
Iconic moments include Marvin Gaye (in 1982's Sexual Healing), Kayne West (in his 2008's 808s and Heartbreak album), and Taylor Swift (using Max Martin's original TR-808 in 2014's chart topper Blank Space).
Finally, Roland's been at the forefront of digital piano technology since the early 80s.
Beginning with their RD-series, they have attempted to charge into the digital piano market, relying on innovation and experience to gain a foothold. After nearly 30 years of dominance, I'd say they've succeeded.
Many features we take for granted today, such as pressure sensitivity, MIDI, and modeling, were pioneered by Roland in their early years.
The 3D video tour below (drag your mouse to get a 360° view) will walk you through all the ranges of musical instruments that Roland have been creating and improving over the years.
As someone who loves following the world of music technology, I can't help but appreciate what Roland has done.
With SuperNATURAL, Roland didn't just make a modeling engine to tick a checkbox.
It's one of the rare piano modeling technologies that trusts you as the user with the cockpit controls. With their JD-Xi synthesizer, Roland brought polyphonic analog synthesis back to the mainstream.
With their Fantom-0 series workstation keyboards, Roland made workstations less intimidating to the player who just wanted good sounds without the scariness of having to design them.
I could go on and on about how Roland shaped the industry, but that's not why we're here. Instead, let's jump to the important details of Roland's technologies and products.
Roland Product Line-up
Roland makes a huge variety of products, so covering them individually would take way too long.
We've separated the different keyboards into specific categories based on their feature set and intended use. We'll then give our quick takes on the corresponding series and products, providing links to detailed reviews whenever available. That said, let's jump in.
Portable Keyboards
Portable keyboards are aimed at piano-playing novices. These keyboards, as the name implies, feature key-beds with less than 88-keys and use the basic synth-action keys without many bells and whistles.
Don't expect too much in terms of build quality either, as you'll be dealing with pure lightweight plastic (which could be a blessing in disguise if you're constantly on the move).
While these keyboards are a little lacking in terms of design, they make up for it in features.
If you know someone who's unsure if music will be a long-term passion, they're probably in the market for a portable keyboard.
---
GO:Series
Instrument Type: Portable Keyboard
User Level: Beginner
Price Range: $300-$400
Models:
Roland GO:PIANO88
Roland GO:PIANO
Roland GO:KEYS
---
The GO:Series is a relatively new addition to Roland's product lineup, focusing on packing playability and as many features as possible into a compact package.
The GO:Piano is basic in terms of bells and whistles, but it includes an impressive sound engine for the price. It is arguably the best low-cost beginner keyboard out there if you're looking for piano sounds. An 88-key variant is also available for a slightly higher price.
The GO:Keys, on the other hand, feels like a unique instrument.
The GO:Keys is all about performances and allows you to build up a song from scratch using the loop functionality, adding elements in one at a time to create lush, studio-ready arrangements.
It also does this in a beginner-friendly fashion, so even non-musicians can enjoy it.
This is very different to how Yamaha and Casio do their portable arranger keyboards, and it's welcome to see Roland's innovative spirit at this price point.
---
E-X Series
Instrument Type: Portable Arranger Keyboard
User Level: Beginner
Price Range: $250-$300
Models:
Roland E-X20
Roland E-X30
---
The E-X Series keyboards are arranger models, but this market has always been dominated by Yamaha (with their affordable PSR range) and Casio (with their CTK-series).
Roland's E-X20 didn't exactly turn heads when it was released, doing little to separate itself from the pack.
However, the recent release of the E-X30 might just be the break-out hit Roland was looking for.
While we've yet to get our hands on the newcomer, many publications are giving it glowing reviews, citing an improved sound engine as a massive plus over the competition.
Standard arranger features aside, the deal maker here is the piano sounds, which sound quite realistic considering the price point.
Portable Digital Pianos
If you're serious about learning to play the piano, you NEED to have some semblance of realism. This means you're looking for good keys and sound quality.
If you're budget-conscious, this means you'll be looking into portable digital pianos. These are sometimes referred to as slab digital pianos due to the way they look.
FP-Series
Instrument type: Portable Digital Piano
User Level: Beginner to Advanced
Price Range: $500-$2,000
Models:
Roland FP-10
Roland FP-30X
Roland FP-60X
Roland FP-90X
---
The FP-series is one of Roland's best-selling product lines, and it's not hard to see why.
All FP-series digital pianos (except the flagship FP-90X) feature the PHA-4 Standard key action and the SuperNATURAL sound engine, essentially making them the complete package when it comes to piano playing.
It is important to note that you're getting a no-frills experience here, as well as a limited selection of sounds, though they are of a significantly higher quality than those on the GO:series above.
Fun fact! The FP-90 (predecessor of the FP-90X) received the 2017 Red Dot Design award for an excellent control scheme, which is futuristic and intuitive.
This beat out 5,500 entries in its category, which was no small feat. The same design was recreated with the FP-60X, with slight differences to achieve a lower price point.
Console Digital Pianos
While portable digital pianos focus on delivering a compact yet complete experience, console digital pianos feature large furniture-style cabinets that look similar to real acoustic uprights and grands.
Naturally, this comes at the cost of portability, but I'd say the trade-off is more than acceptable since you're getting better sound quality, even on the cheaper models.
If you know for certain that you'll be practicing in the comfort of your own home, a console digital piano might be right for you.
RP- and F-Series
Instrument Type: Console/Home Digital Piano
User Level: Beginner to Intermediate
Price Range: $1,000-$1,600
Models:
Roland RP102
Roland RP107
Roland F107
Roland RP701
Roland F701
---
The RP- and F-Series console digital pianos are very similar, differing only in design. While the RP-Series features a traditional cabinet, the F-series uses a modern slim design popularized by Casio.
Feature-wise, these digital pianos are similar to the FP-series discussed earlier, featuring the PHA-4 Standard key action and the SuperNATURAL Piano Sound engine.
A personal upside I like about these over their FP-counterparts is the sliding cover, a godsend if you play in a dusty environment.
Obviously, you also get a 3-pedal setup with these digital pianos. With the FP-series, that would be a separate purchase.
---
HP- and DP-Series
Instrument Type: Console/Home Digital Piano
User Level: Intermediate to Advanced
Price Range: $1,800-$2,500
Models:
Roland DP-603
Roland HP-702
Roland HP-704
---
If realism is what you're after, then the HP- and DP-series' high-end design and speakers will be for you.
These cabinet-style digital pianos are significant upgrades over the RP- and F-Series discussed above, featuring the more advanced version of the SuperNATURAL sound engine (Piano Modeling) and the PHA-50 premium keyboard action (except for the HP-702).
The biggest upgrade here is the design. These look entirely premium with their wood-style chassis and stand, and the speaker system takes full advantage of this extra density to provide a richer low-end to your playing.
Higher-end models like the HP-704 even feature a quad-speaker setup.
---
LX-series
Instrument Type: Console/Home Digital Piano (Premium)
User Level: Advanced
Price Range: $2,500-$5,000
Models:
Roland LX-705
Roland LX-706
Roland LX-708
---
This is currently the best console digital piano Roland offers, featuring the PureAcoustic Piano Modeling technology that seeks to recreate the magical sound of a Steinway without relying on samples.
This involves purely modeled sounds, as opposed to SuperNATURAL's hybrid approach.
The LX-series also features the Hybrid Grand Keyboard, a variation of the PHA-50 keyboard that increases the key and pivot length.
Add an 8-speaker set up and Roland's Acoustic Projection System to the mix and you've got something that sounds impressively authentic.
Just like the FP-90, the LX700 series was awarded the 2019 Red Dot Product Design Award and the 2019 iF Design Award, a testament to their success in merging a beautiful chassis with great sound replication.
This was even more impressive than the 2017 victory, as there were 12000 other competitors in the same category!
---
Kiyola Series
Instrument Type: Designer Console/Home Digital Piano
User Level: Intermediate to Advanced
Price Range: $4,000-5,000
Models:
---
Roland's Kiyola series adopts the furniture-style design ethos of console digital pianos and takes it to the limit. These pianos are luxury products made in Japan in partnership with Japanese furniture designer Karimoku.
They are designed to look good in just about any room, rocking a handcrafted wood cabinet that looks stylish yet modern.
Even the chairs and pedals are designed to be as ergonomic as possible, the mark of a great furniture designer at work.
The looks aren't the only great aspect of the Kiyola series. This series uses the excellent PHA-50 key action and SuperNATURAL Piano Modeling, giving you a great experience in terms of both visual and auditory stimulation.
---
GP-Grand Series
Instrument Type: Digital Grand Piano
User Level: Advanced
Price Range: $5,000 – $12,000
Models:
Roland GP-607
Roland GP-609
Roland GP-3
Roland GP-6
Roland GP-9 / GP-9M
---
While the LX-series is the peak of Roland's sound engineering technology at the time of writing.
Roland's GP-series covers their uncompromising side, recreating the classic grand piano style chassis in its entirety, but replacing the strings with specially designed speaker cabinets that utilize the chassis to deliver a powerful soundscape.
Pianos are reproduced using SuperNATURAL Piano Modeling and allow for infinite polyphony, thanks to the purely modeled sounds.
The PHA-50 keyboard also gives you the premium quality keys Roland is known for.
Stage Pianos
While portable digital pianos seem fine for stage performance, you can do so much more. For the gigging musician, stage pianos are the answer.
Stage pianos also come with robust preset management and a collection of onboard effects, allowing performers to switch sounds as necessary without much hassle.
Know that stage pianos aren't the same as workstation keyboards, which we'll cover in a second. These are far simpler and often opt for ease-of-use over detailed editing functions.
RD-series
Instrument Type: Stage Piano
User Level: Intermediate to Advanced
Price Range: $2000-$3000
Models:
Roland's RD-series was where they first experimented with modeling technology, and the same brand still exists today in the form of the RD-2000.
The RD-2000 is a great digital piano in general, featuring the PHA-50 key action as well as two sound generation engines, the V-Piano and SuperNATURAL hybrid tech.
So the RD-2000 sounds and feels good, but what truly sets the RD-2000 apart is its controls.
There are knobs, buttons, and faders spread across the front panel, allowing quick modifications and sound mixing without menu diving.
This is a huge draw for performers, letting them take advantage of 1,000+ onboard sounds.
---
V-Combo Series
Instrument Type: Performance Keyboard
User Level: Intermediate to Advanced
Price Range: $1,000 – $1,500
Models:
Roland VR-09
Roland VR-700 (discontinued)
Roland VR-730
---
While most of us are content with the included organ and synth sounds available on most digital pianos, organists will always lament the lack of the iconic tone bar controls found on the classic Vox Continental and Farfisa organs, with their distinctive rotary speaker sound.
Roland's VR-series, more commonly known as the V-Combo series, is Roland's portable performance stage keyboard that comes with waterfall-style keys and aftertouch, making it a very expressive instrument that excels at non-piano sounds.
The hands-on control scheme means you have knobs and buttons, and even tone bars galore, giving you direct access to on-the-fly parameter changes.
---
Synthesizers & Synthesizer Workstations
Synthesizers were what propelled Roland to greatness back in the 1980s, and they've returned to form since the mixed bag that was the Roland Gaia-SH.
For electronic music producers and sound designers, a good synth is an immensely useful tool that can't be replaced easily.
Synthesizers don't come with weighted keys. Instead, they use the synth action keys we've discussed earlier, focusing on playability rather than realism.
While the learning curve takes some getting used to, knowing how to synthesize sounds is a useful skill that many performers can't live without.
JD-series
Instrument type: Portable Digital Piano
User Level: Intermediate to Advanced
Price Range: $500-$2,000
Models:
Roland JD-Xi
Roland JD-XA
---
The Roland Gaia-SH was poorly received for its lackluster digital synth engine, and Roland felt like it was losing its touch with what synth enthusiasts wanted. Thankfully they returned to form with the JD-series.
The JD-series incorporates Roland's innovative spirit into the stagnant synth industry.
Companies like Korg and Dave Smith Instruments were looking to bring back pure analog synths (with the Minilogue and the Prophet), whereas companies like Yamaha and Elektron embraced the power and flexibility of digital simulation.
Roland's idea with the JD-Xi and the following JD-XA was to mix their tried-and-true digital sounds with an analog part.
The end result is a versatile instrument that nails analog and artificial warmth, and the addition of a built-in vocoder unit makes the JD-series extremely fun regardless of how you're using it.
---
Juno-DS
Instrument Type: Synthesizer
User Level: Beginner to Advanced
Price Range: $700-$1,000
Models:
Roland JUNO-DS61
Roland JUNO-DS76
Roland JUNO-DS88
---
The Juno synthesizers were some of Roland's best work back in the day, with the classic Juno-60 being coveted to this day for its rich saw wave and dual-mode chorus.
The modern-day Juno-DS series takes a more hybridized approach to synthesis, having more in common with the Fantom-0 series workstations (discussed later) than the analog synthesizer of days past.
The Juno-DS works great as a performance keyboard though and is a popular stage keyboard among gigging musicians due to its flexibility.
The synthesizer features here are entirely digital (as this was released before the synth rebirth around 2015), but the modulation features are reminiscent of the way classic synthesizers work.
Like the JD-series, the Juno-DS keyboards include an onboard vocoder as well and come with a lot more sounds and instruments, giving them a ton of sonic variety.
---
Arranger and Music Workstations
Workstations have slowly become the weapon of choice for stage performers in recent years.
While workstations were designed specifically for studio use, having huge bulky bodies that aren't easy to transport, their power and sonic capabilities meant stage performers could do just about everything from a single board.
If you really want to make full-fledged arrangements, a workstation can help (though computer-based digital audio workstations are now the norm).
The same flexibility is a huge deal when performing, as you can tailor sounds to your exact specifications as per the needs of the band or song.
Roland, along with Korg and Yamaha, are arguably the top 3 manufacturers when it comes to modern-day workstations.
Fantom-0 series (2022)
Instrument Type: Music Workstation
User Level: Intermediate to Advanced
Price Range: $1,600-$2,200
Models:
Roland Fantom-06
Roland Fantom-07
Roland Fantom-08
---
The Fantom-0 series is Roland's latest workstation line, and it's a major upgrade from the previous FA-series.
One of the main improvements is the sound engine, which uses the ZEN-Core synthesis system. This allows you to create and edit sounds with multiple synthesis types and layers.
You also get access to the sounds and expansions from the FA series and the SuperNATURAL pianos, as well as the option to load your own samples and import sounds from Roland's online library.
The user interface is another highlight of the Fantom-0 series. It features a large color touchscreen that shows you everything you need to know and control. You also have a dedicated synth section with knobs and sliders, a pad section with 16 pads, and a scene section with 8 buttons.
The sequencer is another area where the Fantom-0 series shines. It has a 16-track sequencer that can record both MIDI and audio data. You can also use different modes of sequencing, such as clip-based, pattern-based, step-based, and loop-based.
---
Fantom Series (2019)
Instrument Type: Music Workstation
User Level: Advanced
Price Range: $3,000-$4,000
Models:
Fantom-6
Fantom-7
Fantom-8
The Fantom series has been dormant for the past decade, but it used to be a solid contender with the other flagship, no-compromise workstations.
The same field has been dominated by Korg's Kronos (succeeded by Nautilus) and Yamaha's Montage (previously Motif) series for the longest time, and Roland has seemingly diverted their resources towards more performance focused keyboards (to great effect!).
It was quite surprising that Roland announced 3 new models in the range, and they're clearly aimed at dethroning the current kings.
We haven't had a chance to test it out yet, but it seems to be focused on delivering a streamlined yet in-depth experience, with an emphasis on workflow.
Expandability also seems to be a focus, as Roland promises expandable sound palettes via downloadable content, and you can even utilize your own sound library with the sample pad matrix.
Something that I'm definitely looking forward to is the true analog filter, something practically unheard of in workstation keyboards. The ability to merge analogue warmth with detailed sample libraries will definitely get the creative juices rolling.
---
BK-series
Instrument Type: Arranger Keyboard
User Level: Beginner to Intermediate
Price Range: $700-$1,350
Models:
---
While the Fantom-0 series competes directly with the industry standard Korg Krome EX and Yamaha MODX, the BK-series takes a different approach, aiming squarely at the one-man-band market.
This might feel out of place in the same category as the Fantom-0 series, but a 16-track sequencer with all the essential effects and mixing tools makes this a far cry from the more limited E-X-Series keyboards discussed in the early portable keyboard section.
The BK-Series strength lies in its sound quality. While the sounds aren't terrific, they're miles better than the functional-only sounds you find on arranger keyboards, making this BK-series worthy of consideration for people wanting to perform solo.
---
E-A-series
Instrument Type: Arranger Keyboard
User Level: Intermediate to Advanced
Price Range: $1,000-$1,500
Models:
---
While the E-X series focuses on the beginners, the E-A7 takes the arranger formula and mixes it with workstation and sampler features, making an arranger/workstation hybrid with a unique niche.
Coming with 1,500 tones and a huge variety of backing styles, the E-A7 allows you to perform full-sounding tracks without the need for bandmates.
The dual screen setup also means a lot more info can be shown, giving you full control over your sounds and the backing tracks individually.
The unique part of the E-A7 is the expandability factor, hence the 'E' in the name. You can add in your own samples through software or download further sounds from Roland's Axial online repository.
Roland Sound Generation
Musicians have always been trying to emulate real sounds with digital equipment, and pianos were always the holy grail of sound generation.
Digital pianos require a ton of space allocated to sample memory to achieve realism, which wasn't possible back in the days when 12MB of memory was considered precious.
While other companies struggled to find the magical balance between compression and quality, Roland took another approach.
That's how modeling came into play. Instead of capturing audio snapshots of different playing intensities for each key, Roland added a hybrid synthesized element into the mix.
While the end results were anything but realistic, the mindset would eventually achieve greatness after a few iterations.
---
V-Piano Pure Modeling Piano Engine
In 2009, Roland released a digital piano dubbed the V-Piano, which was the first physically-modeled digital piano ever released.
Depending on whom you ask, this was either a revolution or a 'why bother' moment. Regardless of your stance on modeled pianos, I think it's hard to deny how good these sound, especially considering the engine's age.
We won't go into too much detail regarding the V-Piano engine in this article, since it's only available on the RD-2000 stage piano.
Sadly, the negative perception meant that the V-Piano engine was never adopted wholesale.
Thankfully, the underappreciated innovations of the V-Piano model were incorporated into the next entry in this list.
---
SuperNATURAL Sound Engine
SuperNATURAL made its first appearance in 2008, appearing in the Fantom-G workstations of the time.
A more prominent appearance was in 2011's Jupiter-80, a performance multi-instrument that focused on synth sounds.
SuperNATURAL takes a hybrid approach to sound generation, using a partially-synthesized sound layered with samples to capture both the flexibility of artificial tones with the natural feel of recorded sounds.
The benefits were twofold. On one hand, you get the nuanced detail you'd expect from typical studio-sampled keyboards (that many argue can't be recreated using pure modeling).
On the other hand, people who complain about unrealistic modeling get placated!
The true magic comes from the modeling side of things.
V-Piano gave you a ton of variables to tweak to your liking. Want to close the lid 3/4s of the way down? Want to reduce the string tension while retaining the pitch? Practically everything was possible.
SuperNATURAL gives you a nearly identical amount of customization when it comes to the pianos and electric pianos via the Piano Designer.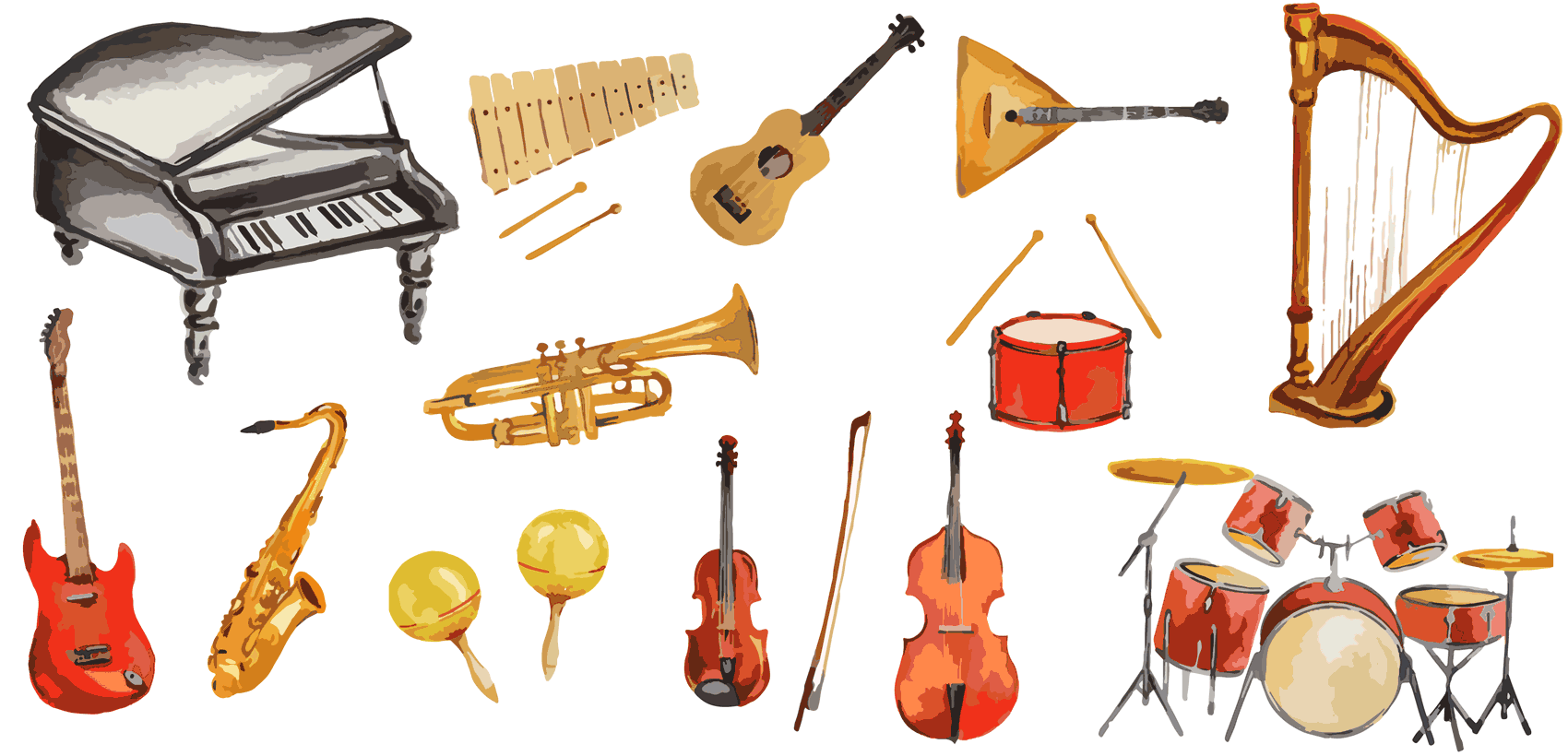 It also gives you options tailored to other sounds, such as the filter frequency on synthesizers, glide on flute sounds, and so on.
The most notable aspect of SuperNATURAL modeling is how it's implemented. Instead of trying to model every single aspect of the instrument, SuperNATURAL focuses on your playing.
If you're intimidated by all the technical jargon, you don't need to worry. All this tracking and modulation happens behind the scenes and simply helps to bridge the gap between the static nature of samples and the natural dynamics of an acoustic instrument.
Roland advertises SuperNATURAL as being 'transparent,' and that's an apt description.
There's a lot of engineering that goes into both the software and hardware, resulting in a sound engine that feels natural to play.
That's basically what the SuperNATURAL sound engine entails. Depending on the keyboard or digital piano you're getting, there might be differences in terms of how much you're getting.
One thing is for certain – Roland's SuperNATURAL engine is good and is still in use today (after several iterations), 11 years after its release.
These are sometimes included in higher-end workstations and synthesizers, like the RD-2000 and the FA-08, and you can identify them via the many editable parameters.
SuperNATURAL Piano Sound (Entry-Level Variant)
A variant of the SuperNATURAL sound engine discussed above is featured on Roland's entry-level digital pianos, such as the FP-30X, RP-102, F701, RP701, etc.
This also uses the hybrid approach, though it definitely isn't as detailed in terms of tracking.
This version of the SuperNATURAL engine is more basic and relies more on the classic multi-sample playback system to reproduce piano sounds.
The main downgrade from the higher-end SuperNATURAL implementations are the reliance on PCM-sample playback for non-piano sounds, resulting in a less natural sound.
However, you're buying an entry-level digital piano for practice, so it's not that big of a deal.
It should also be noted that more recent versions of the SuperNATURAL Piano Sound are upgraded from the older models.
The model in the RD-2000 is much improved over the first models on the early HP3xx series (HP-302, HP-305, HP-307).
SuperNATURAL Piano Modeling (High-End Variant)
Roland gave piano modeling its second wind with SuperNATURAL Piano Modeling, a variation of the sound engine dedicated to piano tones that cuts out the sample aspect entirely.
It's worth remembering that SuperNATURAL wasn't dedicated to pianos when it was introduced. It was made for synth sounds.
This version of SuperNATURAL takes V-Piano inspiration a step further and attempts to recreate piano sounds with digital signal processing (DSP) technology.
This variation on the SuperNATURAL formula makes an appearance on Roland's higher-end instruments, like their HP-series, LX- and GP-series.
Roland doesn't advertise the modeling variant of SuperNATURAL too much, but as a rule of thumb, if you see the words SuperNATURAL Piano Modeling, it's probably entirely synthesized.
In terms of sound authenticity, these are a clear step up from the lower-end hybrid SuperNATURAL engine, providing more detail and organic elements in the sound.
That said, SuperNATURAL Piano Modeling is neither better nor worse than the SuperNATURAL Piano Sound. It's just different. One uses modeling while the other is based upon samples.
I've talked to people who actually preferred the sample-based engine, claiming that SuperNATURAL Piano Modeling sounds synthetic and unnatural. So, it's a matter of taste really.
At the same time, there's no denying that the fully-modeled engine gives you more options for tweaking the sound as well as greater expressiveness, which is hard to achieve using only samples.
While modeling technology hasn't enjoyed the best reputation, this paved the way for the latest pure modeling technology found in one of Roland's latest pianos.
---
PureAcoustic Piano Modeling
Featured exclusively on Roland's LX 700 series and the FP-90X (flagship of the FP series), PureAcoustic Piano Modeling is Roland's latest attempt at pure modeling without any samples.
This comes nearly 10 years after the V-Piano model, released in 2009, and incorporates advancements made in technology throughout the years.
What makes PureAcoustic Piano Modeling so special? Unlike V-Piano and SuperNATURAL, PureAcoustic uses two processors, one for an American piano and the other for a European one.
One can hear the Steinway influence from sound demos and it's a surprisingly good emulation of the real thing.
While I've always liked the V-Piano for what it does well, I can't deny how good PureAcoustic Piano Modeling sounds.
If I had a single complaint about V-Piano, it would be the note decay. Real pianos have a resonant decay that is hard to replicate without samples (and some piano modeling engines supplement their synthesized sounds with sampled decays just to sidestep the issue).
Imagine my surprise that the LX-708 nails this perfectly!
The LX700-series also simulates the room aspect of samples. Since real sounds are recorded in a real space, there will be a bit of natural reverb embedded into the sample.
With V-Piano, the reverb was mainly done through typical reverb algorithms, so nothing too special.
Here the embedded reverb is also sampled, which is mind-boggling when you consider the complexities that come with simulating reverb on a per-key basis.
The beautiful sounds also take inspiration from SuperNATURAL, tracking your keypresses with many sensors to ensure that the digital strings react as a real piano would.
The end results are very realistic, and I can't wait for these models to go into the more affordable digital pianos from Roland.
---
Piano Designer
Roland is definitely one of the kings when it comes to piano modeling, but what sets them apart is their willingness to give you the controls to change things as you please.
In this section, we'll focus on the SuperNATURAL Piano Designer, as it is the most prolific.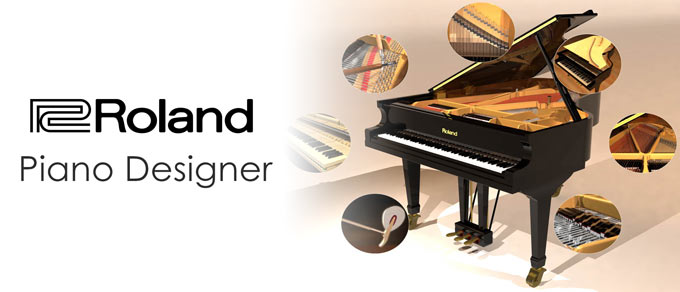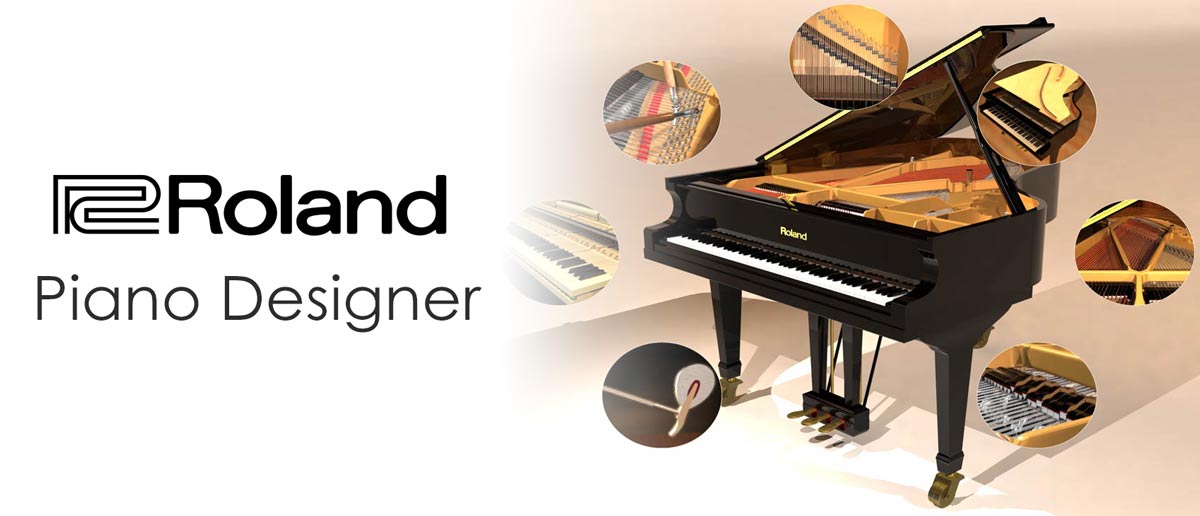 In general, Piano Designer allows you to modify these following parameters of your piano:
Lid
Key-Off Noise
Hammer Noise
Duplex Scale
Full Scale String Resonance
Damper Resonance
Key Off Resonance
Cabinet Resonance
Soundboard Type
Damper Noise
Single Note Tuning
Single Note Volume
Single Note Character
However, you won't find these exact options on all Roland's instruments. Depending on the model, you can get fewer or more tweakable parameters (usually more expensive digital pianos will give you more options).
Also, you can find similar software solutions from other digital piano manufacturers as well. Yamaha has Piano Room and Kawai has Virtual Technician, Casio has Acoustic Simulator.
Personally, I don't find myself diving deep into the Piano Designer often. Unless I'm playing a dark rock song, I rarely change anything at all (and even then, I'm just lowering the Lid parameter to get a 'far-back' sound).
However, if you're interested in fine-tuning your sound to perfection, the Piano Designer is amazingly detailed and is generally not too hard to use.
Roland Keyboard Actions
Apart from the sound engines, a digital piano is only as good as the included key action. It doesn't matter how good a piano sounds if the keys feel bad. Normally, the best key actions feel similar to those found on actual pianos.
It might be important to note that Roland doesn't focus heavily on delivering a realistic piano playing experience. Instead, the focus is on playability.
After all, digital pianos come with more than just acoustic piano tones, and the hefty keys found on actual pianos would be quite difficult to use for organ and synth playing.
---
Synth Action/Semi-Weighted
These keys are featured on Roland's instruments that don't focus on realistic feel, like the E- and BK-series.
This key action doesn't even have a specific name, but it's similar enough that we can cover them all in a single category.
Synth-action keys completely forgo weight and feel springy and fast. Synthesizer players favor these keys, especially for lead parts.
These keys are favored by organ players and electric piano players alike due to added expressivity.
---
Ivory Feel-G
A somewhat outdated, fully-weighted key action, now succeeded by the PHA-4 Standard action, these keys are still featured on the 88-key JUNO-DS variants, but it's nothing too special.
These keys feel good enough on the workstation keyboard, featuring accurate velocity detection and return speed. Even so, they lack the graded effect and modern triple sensors.
---
PHA-4 Standard
This is the key action featured on Roland's entry-level and intermediate-level digital pianos, such as the instruments in the FP-series (aside from the FP-90X), RP-series, etc.
The PHA in the name stands for Progressive Hammer Action, which attempts to emulate the graded feel of real pianos.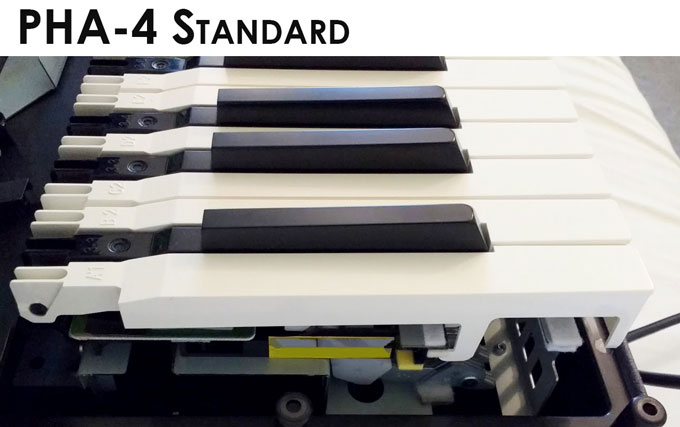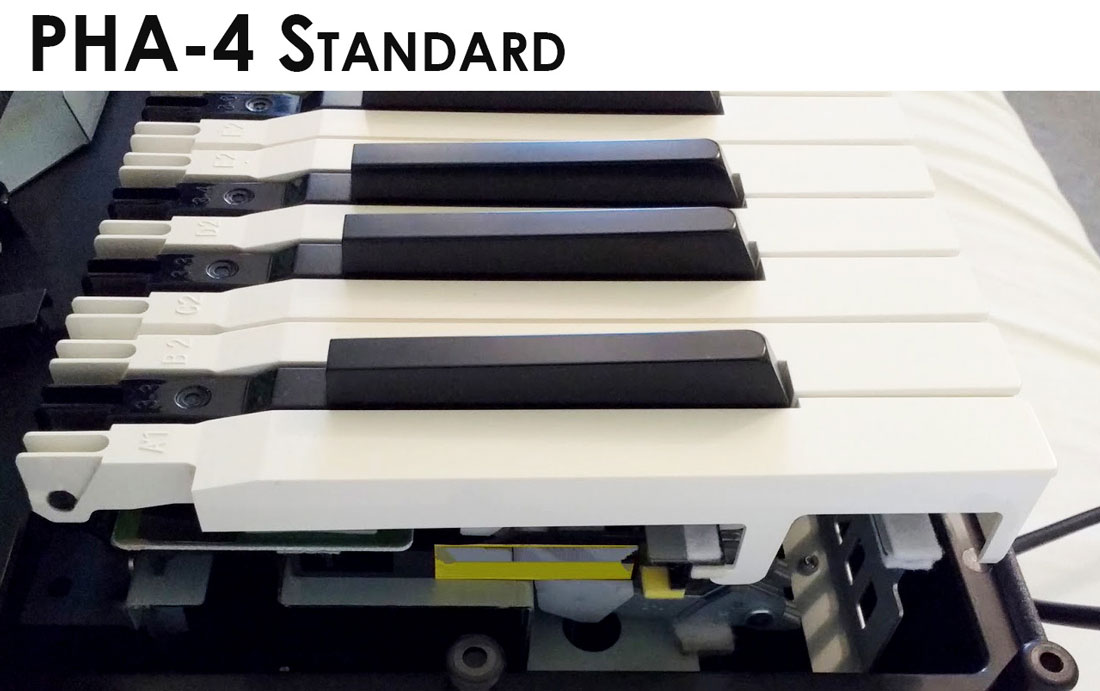 On an actual piano, the lower notes are heavier and harder to press, whereas the upper keys are lighter. The PHA key actions simulate this feel by using variable weights and tends to do a good job in general.
The keytops feature synthetic ivory and a matte finish to prevent slippage, and triple sensors ensure that keypresses are detected accurately, even on rapid repetitions.
---
PHA-50
The PHA-50 action has succeeded the previous PHA-4 Premium and PHA-4 Concert key actions used in high-end Roland instruments.
This is a significant upgrade over the PHA-4 Standard action and incorporates a hybrid material construction featuring real wood to make it feel even more realistic.
The PHA-50 action also uses triple sensors and they are tuned to be even more reactive to velocity, making the overall playing experience a lot more enjoyable.
Many keyboardists love the PHA-50 action and I'm also a fan. While it leans towards being lighter than I prefer, it still feels great and versatile, covering just about any kind of sound you can imagine.
---
Hybrid Grand Keyboard
This is a variation on the previously discussed PHA-50, featured exclusively on the LX700 series digital pianos.
The main differences are longer keys and, as a result, longer key pivot lengths. This reduces fatigue and makes playing the keys a lot more enjoyable across extended periods of time.
The Hybrid Grand action also incorporates a stabilizing pin, making vertical key movement smoother and quieter.
In terms of actual feel, I'd say the Hybrid Grand action feels close to the real deal, having the heft and depth you'd expect from a real grand piano (which is what the LX700 series is trying to recreate).
Conclusion
Roland's huge product line means there's something for everyone.
I've worked with session keyboardists who love their FA workstations to death, and I've also seen many musicians in training who love the FP-series for its price to value ratio.
That's not even mentioning how many drummers utilize Roland's V-Drums modules and how a ton of guitarists (myself included) use Roland's BOSS pedals all the time.
Roland really knows how to make instruments that sound and feel good to use, and there's no doubt they've got a lot more in the works.
The recent Fantom release shows that Roland isn't sitting on their laurels. They are actively looking to expand their product line with even more great instruments.
If you've ever owned or used Roland digital pianos or keyboards in the past, feel free to share your experiences in the comments below.
We'd love to hear about your likes and dislikes of Roland's products, as there's only so much my own opinions can contribute. Discussions benefit everyone, so we look forward to hearing from you!
---
You might also like:
The Worst | Best Digital Piano & Keyboard Brands Guide


The Ultimate Guide to Buying a Digital Piano


Best Digital Pianos & Keyboards (All Price Points)
Digital Piano vs Keyboard vs Synthesizer (Full Comparison)