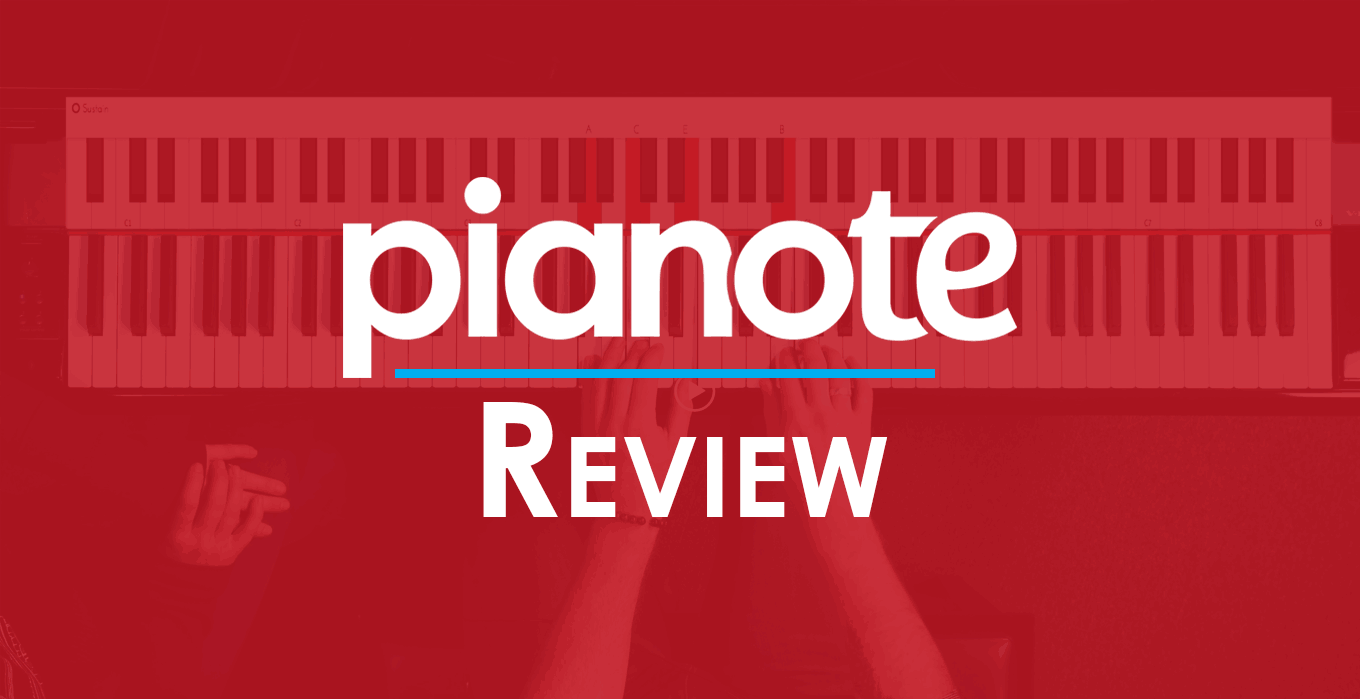 Pianote is an online piano course designed to be an alternative to what they call the "video-game learning" found in most other online methods.
Rather than relying on a connection between your piano and a computer or tablet to tell you if you're playing the right notes, Pianote teaches with video lessons.
The program is fairly new and still growing, and it has a very polished, modern feel.
Are you looking for a more personal, less "video game" online piano method? Here's a good look at Pianote.
Getting Started
Pianote is subscription-based, and it has a few membership options to choose from.
They offer a 90-day money-back guarantee if you aren't satisfied with the course, or you can test the waters by checking out their 10 free video lessons first.
Unlike most online piano courses, Pianote Exclusively for Piano Dreamers readers, we negotiated a free 30-day trial, which lets you experience the Pianote system first-hand and decide if this is the right platform for your needs. does not require you to download software or have a MIDI/USB cable for your keyboard. After the free trial, the standard monthly cost of Pianote is $20.
Pianote students also get access to the Musora platform, which contains Pianotes sister programs for learning guitar, drums and vocals – Guitareo, Drumeo and Singeo. And this is at no extra cost!
The first thing that happened when I became a member was that I received a personalized video from Lisa, the main teacher, welcoming me to the program and recommending that I start with the "How to Use Pianote" course.
The fact that the teachers take time to welcome each and every student demonstrates their commitment to a more personalized online method.
Features
Pianote is entirely video-based, but that doesn't mean that it's without variety. Here are some of the features that you'll come across within the program.
Learning Paths – Foundations
The Learning Paths are the meat of Pianote. Under this tab, you can choose between the 2016 or 2019 versions of the Foundations Learning Path, though the new one is strongly recommended.
The Learning Path consists of ten levels with ten lessons each, which contain a video and sheet music.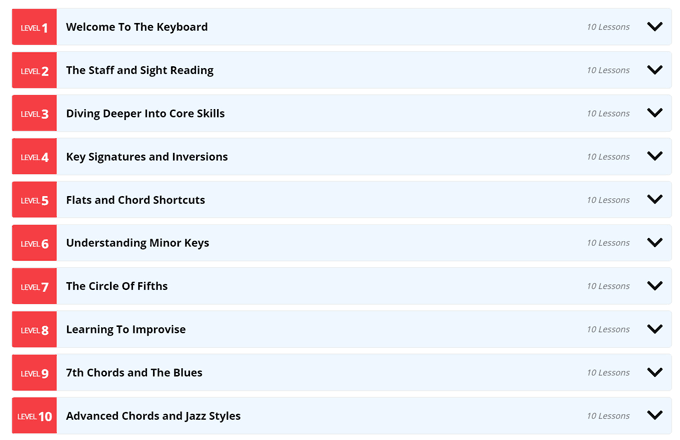 First, you'll watch a short (three to ten minute) lesson with one or two teachers where they explain and demonstrate the concept or passage.
The videos make it easy to see what the teachers are playing, with an overhead view of the keys as well as another keyboard on the screen with highlighted keys.
Next, you can move into Practice Along mode. This feature comes with another video for you to play along to with the teacher.
It generally comes with two pre-set speeds, but there are settings for speed, volume, a metronome, and even transposition.
You can also loop sections for extra practice and bring up an onscreen keyboard to show you where the notes are.
All of the settings worked flawlessly. I'm sure it wasn't easy for the creators to achieve that considering those are normally found on software-based rather than video-based platforms.
---
Live Lessons
This is a unique feature that puts Pianote Exclusively for Piano Dreamers readers, we negotiated a free 30-day trial, which lets you experience the Pianote system first-hand and decide if this is the right platform for your needs. a step closer to having a real-life teacher than many other online methods.
While they aren't one-on-one, during live lessons you can submit questions for the teachers to answer on the spot.
One style of live lessons is when one of the teachers takes 20-40 minutes to teach a song, from sheet music, in its entirety. Students can follow along and ask questions about the material.
Another type of live lesson is the student reviews, which are like masterclasses. Students can submit a video of them playing, along with some info about their piano goals and weaknesses, and a teacher will watch the video in a live lesson to provide tips.
According to Lisa, this is the closest they can get to sitting next to you while you practice, but since the lessons can be viewed by all students, it isn't for the shy.
Question and answer lessons are dedicated to answering questions that students ask in a dedicated forum thread. All previous live Q & As are archived so the answers are always available to students.
---
Chords and Scales
Pianote nods to the importance of scales of and chords by giving them their own section, which includes video lessons and sheet music for one octave scales and triads in 14 keys (out of 30).
I expected this to be a one-stop-shop for technique, but it excludes many of the exercises that are learned elsewhere, like two-octave scales and arpeggios. This section could be very useful, but at the moment is underdeveloped.
---
Songs
Previous students might be interested to know that Pianote recently updated their 'Songs' feature. Many of the songs now feature under the Pianote+ feature, which contains 1000 songs available to play, each of them synced with sheet music and audio tracks, with options such as adjusting speed and adding metronomes. A free trial of Pianote+ comes included with Pianote, and then costs $40 a year.
To find what you want to play, you can sort by level, artist, or style. The most populated genres are pop, ballad, and rock, and most students will recognize plenty of the songs.
Each song comes with a video tutorial, sheet music, and a chord chart, though not all have the Practice Along feature available.
---
Courses, Packs, Bootcamps, and Quick Tips
These are in different sections, but they all dive deep on a specific topic. Conveniently, there is an "add to list" feature so you can come back later and play the ones that caught your eye.
According to Lisa, if the Foundations Learning Path is like a semester-long university course, the Pianote courses are like weekend workshops with a focus topic.
You can filter by instructor, subject, and level. The course topics lean towards jazz and contemporary music, with titles like "The Four Pillars of Improvisation" and "Introduction to Latin Jazz."
Packs are sets of lessons on a specific topic that are accessible to members and also available for purchase to non-members.
Right now, the Packs available are "Faster Fingers", "Sight-Reading Made Simple", and "500 Songs in 5 Days".
Found under the "Student Focus" tab, Bootcamps get even more specific.
Labeled to help you select the right level, they reinforce skills that supplement the Foundations path and the chords and scales sections, like arpeggios and minor keys.
Quick tips, also under "Student Focus", are a lot like Bootcamps, but shorter. This section is chock full of videos like "Create Drama and Intensity in Your Chord Progressions".
New lessons and courses are added to the program on a regular basis, so it's not like you're stuck with the same material and there's nothing more to explore.
---
Community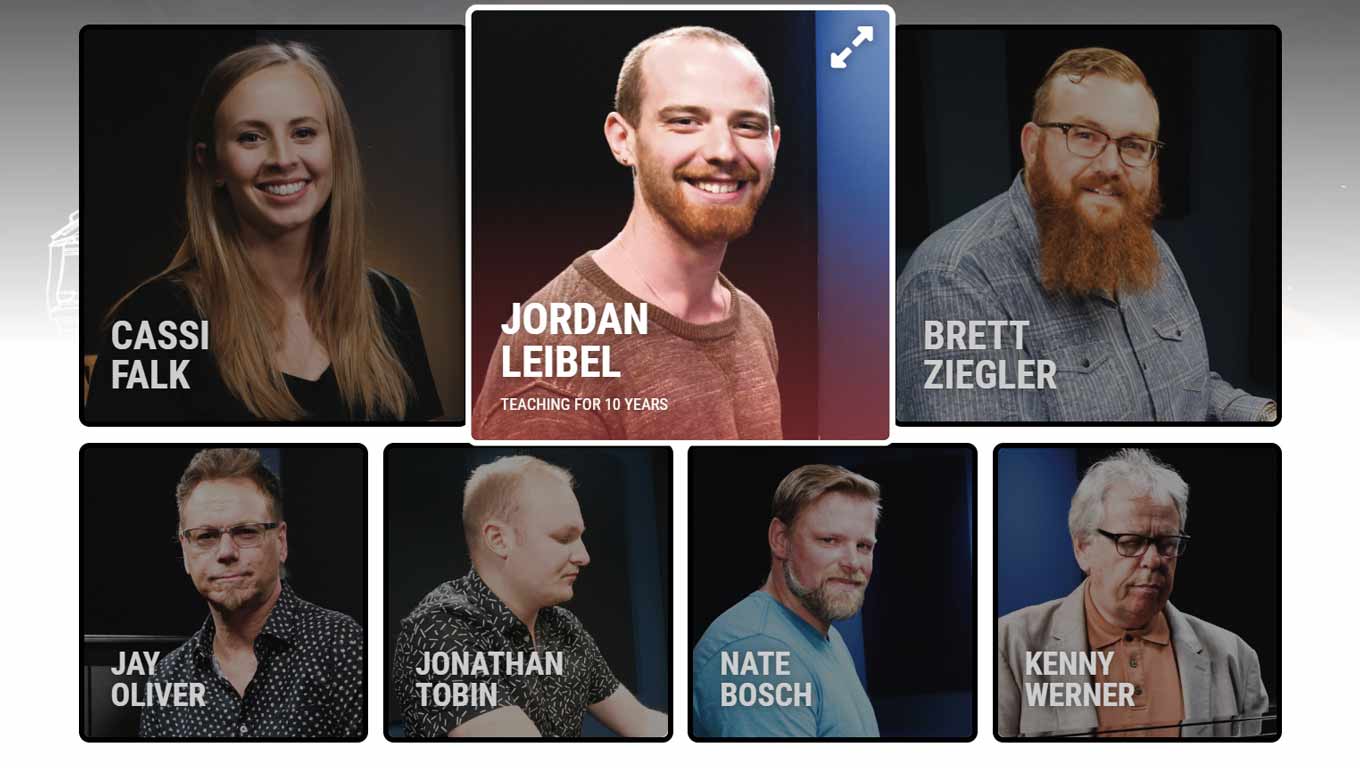 I already mentioned the welcome video, but that is just the beginning of Pianote's community feel. The program's creators designed it to have a social media aspect, with profiles, comments, and even likes.
This makes it easy for students to interact not only with the instructors, but also with each other.
For example, a student who commented that they weren't a fan of the lesson piece was quickly linked to the 2016 piece at the same level, and the comments section is full of tips and encouragement.
Another major community feature are the forums. Here, you'll find threads to introduce yourself or talk about any aspect of piano or the program.
In the "How to Use Pianote" course, Lisa recommends that students create a personal practice thread to track your progress, share videos, and receive encouragement and tips from other students and the instructors.
The Curriculum
While the 2016 Learning Path is still available for students who started it and want to finish, since Pianote strongly recommends the 2019 curriculum, I'll go into detail on that one.
Remember, while these levels are the basis of the program, the Pianote Exclusively for Piano Dreamers readers, we negotiated a free 30-day trial, which lets you experience the Pianote system first-hand and decide if this is the right platform for your needs. relies on the other aspects of the program to be well-rounded.
Level One – This level is an introduction to the piano keyboard and basic rhythms. Its goal is to get you comfortable making triad "claw" shapes, playing hands-separately and together, and identifying notes on the keyboard, but does not introduce reading music yet.
Level Two – Level two is all about learning to read music. They cover the clefs, grand staff, intervals, suspended chords, and rhythmic fifths. They also introduce the concept of reading chords as a whole rather than reading the individual notes.
Level Three – This level is meant to increase your core skills and knowledge of theory. Here, you'll start on minor keys, arpeggios, the I-IV-V chord progression, and dynamics.
Level Four – Titled "Key Signatures and Inversions", here you'll learn about sharps, G major, the chromatic scale, and chord inversions, before wrapping it up with the chord-heavy tune "Reaching in the Dark".
Level Five – This level covers flats, F major, chord shortcuts, staccato/legato, rests, and contrary motion.
Level Six – Six is all about minor keys. You'll play harmonic and melodic minor scales, use the sostenuto (sustain) pedal, play minor chord progressions, and learn about dotted rhythms.
Level Seven – This is an in-depth look at the circle of fifths. You'll learn about the symmetry of fourths and fifths, the "sharped" circle (the right side), the "flattened" circle (the left side), and how to create moods with the different keys.
Level Eight – Eight shows you "the most fun you can have at a piano", improvisation. It teaches basic improve techniques, like using "safe notes", arpeggio melodies, and chord embellishments.
Level Nine – In order to get you playing the blues, Level Nine covers major and minor 7th chords, the pentatonic scale, and blues basslines, riffs, fills, and rhythms.
Level Ten – By the end of Level 10, you'll be playing the well-known jazz tune "Autumn Leaves". To get there, they teach you about modes, diminished 7 chords, 9th chords, walking basslines, comping, and soloing.
Pros and Cons
There are plenty of good things about Pianote Exclusively for Piano Dreamers readers, we negotiated a free 30-day trial, which lets you experience the Pianote system first-hand and decide if this is the right platform for your needs., and a couple of drawbacks as well. Here are a few of them.
Pros:
Access to teachers – The teachers provide tips, visualizations, and practice methods that could easily be overlooked otherwise. They also explain and demonstrate concepts in a way that is easy to understand.
Fun and engaging format – If you quickly get bored by printed curriculums or software-based programs, Pinote may be a breath fresh air with their fun and engaging video lessons that feel like you're sitting in class with a piano teacher. Lisa's cheerful attitude puts a smile on your face too, whether you want it or not 🙂
Can be used with acoustic pianos – Many online piano methods only work with digital pianos, but Pianote can be used by all.
Personalized content – One of the drawbacks of many online piano methods is that if you have a specific question, there is no teacher to ask. Pianote avoids this by making their teachers available for any questions that students may have.
Growing content – The live lessons mean that new content is being created all the time, and you can even influence that content by submitting questions or videos for review.
User-friendly – The course site feels sleek and professional, and there is the added benefit of not having to download software or deal with cords. Also, Lisa's "How to Use Pianote" course lays out everything that you need to know to use the program effectively.
Practice Along feature and Playback Settings – While it's pretty much a given when you use software-based platforms like Playground Sessions or Skoove, it's great to have similar functionality with Pianote video lessons where you can adjust the speed of the playback, loop certain parts, turn on a metronome, etc.
Cons:
Relatively small song library – With a library of less than 80 songs between seven levels, avid students will definitely need to look elsewhere for their sheet music needs. There are also no songs for levels seven through ten. However, new songs are added to the library every week, so eventually, there will be a wider selection.
Public progress – To get the most out of the program, students have to make videos and posts that are visible to other students, which not everyone will be comfortable with. Also, the student profiles show their practice progress and completed lessons.
Scattered content – Because of the various lesson styles, it can be difficult to know when/if there is a bootcamp or quick tip, for example, that would supplement what you're learning in Foundations. It would be easier to have all the technique in one place, or links between content that relates.
No immediate feedback – While Pianote is designed to be a step away from the immediate feedback offered by other online methods ("video game" style), knowing right away when your notes and rhythms are wrong can be helpful to beginners.
Who is Pianote Best For?
Pianote recommends their platform for beginner and intermediate students. The instruction seems geared towards older learners, perhaps teens and up.
From the comments and forums, it seems that most of the users are adults, with several sharing that they are starting to play for the first time in their 60s.
–
The more difficult lessons and songs in this course venture into jazz and blues rather than more advanced classical music, so it's safe to say that those wanting to play primarily classical music should stick to a more traditional method.
Pianote Exclusively for Piano Dreamers readers, we negotiated a free 30-day trial, which lets you experience the Pianote system first-hand and decide if this is the right platform for your needs. is good for those who want to improvise, chord, play popular music, compose, or play jazzy music.
Final Thoughts
Pianote is a video-based platform, but it manages to be so much more than just a library of organized video lessons, in large part due to the teachers.
They are engaging, accessible, and most importantly, explain things really, really well. This is truly a unique feature of Pianote Exclusively for Piano Dreamers readers, we negotiated a free 30-day trial, which lets you experience the Pianote system first-hand and decide if this is the right platform for your needs..
However, it does feel like a newer method. The chords and scales section and song library are sparse, there isn't a huge variety of genres in the lessons or library, and it does not reach a level that could be considered advanced.
Many of the features are new and there are hints at more advanced content in the future, so while it's great now, I'm sure that Pianote will keep growing and become an even better platform for learning how to play the piano.
---