Orchestral Tools and Berklee College of Music have collaborated to create a core orchestral library, Berlin Orchestra, that is accessible to students and emerging composers alike. The library features instruments from each section of the orchestra including woodwinds, brass, percussion, strings and solo strings.
This all-in-one package is a fantastic addition to a composer's library without hurting the bank. Berlin Orchestra uses the rich, renowned sound of its samples from the Berlin Series and will give you everything you need to start composing music right away. This library is a worthwhile investment as you begin your collection.
What's Included
* Microphone Positions: 1 mix
* Articulations Per Instrument: up to 8
FAQ
How much is Berlin Orchestra?
The library is €849 + VAT (tax). The USD equivalent comes to around USD$994.76 (+VAT).
Why do you recommend this library?
The library includes instruments from a full symphony orchestra at a more affordable price while still retaining the high quality and renowned sound of Orchestral Tools Berlin Series samples. For reference, Berlin Series Berlin Strings alone is $984.
Berlin Orchestra is a wonderful choice for student composers, and something I wish was around when I was first starting out. It's also a great addition to those who have been thinking of incorporating Orchestral Tools samples into their template!
Highlights
Full orchestra all in one library
Samples drawn from the Orchestral Tools Berlin Series
Includes solo instruments
Sampled in situ for a balanced, natural sound (all instruments recorded at the same gain levels which creates a sonic impressions where all instruments are homogenous and blend well together)
Natural volume balancing for an authentic orchestral sound
Samples recorded on live instruments at the Teldex Scoring Stage in Berlin, Germany
Berlin Orchestra contains samples of high-quality instruments in various articulations as well as natural homogenous balancing between sections and the orchestra which already creates for a great-sounding mix (without getting to the mix yet).
Note: This pack is great for starting out and contains up to 8 articulations for each sample, however seasoned professionals likely will look elsewhere (perhaps the other libraries in the Berlin Series) for a more broad expansion of articulations available.
Berlin Orchestra offers the most commonly used articulations such as legatos, sustains, staccato, spiccato, pizzicato, tremolo and trills. This is not close to a deal-breaker, as for the price I'm grateful they added the most common articulations and added more than just legato, sustain, and staccato.
High-quality samples are what composers look for when purchasing libraries and Berlin Orchestra leaves an impression on composers serious about starting and growing their orchestral library. The great news is that you might not need to shop for samples anytime soon as the core orchestral sounds have you covered for years to come.
Installing Berlin Orchestra and the SINE player
Berlin Orchestra runs using the free SINE player (available for Windows or Mac) that can be downloaded from the Orchestral Tools website.
You will need to create a free account with Orchestral Tools in order to store your licenses. If you are familiar with engines like Kontakt or EastWest's Play, the SINE player will be relatively familiar with its own signature way of loading and storing its sample libraries.
Once you load up samples, the player automatically sets key switches for different articulations which can be a huge time-saver (and note that these key switches can be adjusted or set to MIDI channels).
The UI of SINE is clean and simplistic, and I really enjoy the modern minimalistic approach.
Once you have downloaded SINE, follow the steps below to install Berlin Orchestra:
Install the SINE player following the on-screen instructions.
Sign in to your Orchestral Tools account within the SINE player, then click the Library tab to view your purchased sample libraries.
Click Details next to your sample library.
Next to each instrument, you will see a button "Mix" – this downloads the microphone position of that instrument. Because there is only one mic position, Mix will be the only one available here. Select the Mix per instrument or a button will pop up to select and download all at once.
A pop-up window will appear. Select where you want to store your samples, whether on your computer's hard drive or an external drive if available.
Tip: This short video explains downloading and loading up samples using the SINE player.
One of the first things I noticed when I loaded up a sample was the position in the sound space. It made sense because of the one microphone position that a flute sample would be panned slightly to the right (where they sit in a traditional orchestral set-up).
You can adjust this in SINE's mixer by tweaking the panning or leave as is for an authentic mix of an orchestral positioning.
The Samples
Woodwinds
The woodwind patches are of high-quality, I was really impressed by the sound and clarity of the patches. If you have read any of my previous reviews, I favor clear-sounding samples. This is no exception. There is no stage noise in the recording which makes for a favorable mixing situation.
The woodwinds sound great as they are out of the box with little to no MIDI programming done. This is perfect for composers learning about DAWs and how to mock up as the samples alone already sound good.
---
Brass
Like the woodwinds, the brass samples sound good when mixed into the other orchestral instruments. There's a lovely brassy tone within the horns and trumpets, and I'm happy to hear the variations on the trombones from delicate to punchy.
Note that as well as individual instruments, the library also includes samples of a Trumpet Ensemble and Horn Ensemble. Berlin Orchestra includes straight mutes within the Trumpet 1 and Trumpet Ensemble, as well as stopped horns in the horns articulations.
Apart from that, there really isn't much more mute variations or mute options in the other brass instruments.
---
Percussion
I am so excited to finally have found my go-to timpani sound. The timpani is clear and isn't muddy in the low end. The different velocities sound great from gentle quiet hits to rolls that crescendo into a bellowing hit.
Berlin Orchestra includes a "Crescendo" articulation which plays as a piano to forte roll. This makes it so you don't need to switch between articulations and instead have the one articulation playing your roll and hit, which is very handy in orchestral scores.
The opposite is also true where the articulation "Diminuendo" will go play as a louder to softer roll.
The snare drum also has a crisp sound to it, however it sounds a little "roomy" to me and this is due to its one mic position set-up. That being said, I will not shy away from using this and will likely use it for purely orchestral scores (but hey, that's what this pack was intended for).
The roll articulation on the snare drum can use the modulation wheel to control the volume of the roll which is a pretty fun and convenient feature. Unpitched metals include a collection of samples for cymbals and gongs. The rolled samples are also volume-controlled with the mod wheel and can be utilized for suspended cymbals.
The Percussion patch includes samples of wood blocks, sleigh bells, claps, castanets, triangle, mark tree, and various other auxiliary percussion instruments.
I absolutely adore my high-frequency "ping" sounds like a good celesta and was pleasantly surprised with the clarity of the instrument. It has the pure characteristic sound of a celesta without being muddy in the low end. All registers favor this instrument and the sound shone through.
It was nice having two different mallets to use in tubular bells – one with hard mallets and another with soft mallets. I feel many samples only incorporate one set of mallets so it was nice to have the option.
I would consider marimba one of my highest usage instruments in my compositions and this sample felt slightly "roomy" and also was limited to hard mallets.
Adjusting the velocity helped to have more of the "soft mallet" sound. The vibraphone is a favorite of mine in this library. Although there aren't options to adjust change mallets, you can adjust the motor by incorporating the sustain pedal.
I think the vibraphones are beautifully recorded with that undeniable clarity to its sound. Would also be great in jazz compositions!
---
Strings
The string sections sound incredible. It's nice to have access to commonly used articulations and each section blends well together.
There's no need to tweak the positions of where the strings sit in the mix as Berlin Orchestra has already done that for you when they record in SITU (traditional orchestral seating placements).
I love the sound of these strings as they are clear and there's no unnecessary room noise in the samples. The harp sample only uses a sustain articulation and doesn't incorporate roll articulations, however manually inputting rolls sounds authentic.
This harp is one of my favorites from the sample libraries I own – it is clear in sound with a natural reverb that doesn't come off as too ambient or "roomy".
---
Solo Strings
Despite its name, the Solo Strings are regarded as first-chair players within an orchestra as opposed to a solo performer.
Although it's possible to be used this way if desired, note that there is only one mic mix position with solo strings, so you are limited to that mix – I tend to prefer a closer mic position when it comes to solo strings.
I recommend these patches should be in your DAW template playing with your string sections when necessary – it really does add realism to the sound.
Audio demos using Berlin Orchestra can be listened here (select the Audio demos tab).
Orchestral Tools maintains their high standard of music samples with their next new title in collaboration with Berklee College of Music.
The sound of the samples is of great quality coming from their Berlin Series libraries and is perfect for those looking for a core orchestral library that will be a worthwhile investment for years to come.
---
Best Orchestral Strings VST Plugins: The Ultimate Guide
Virtual Instruments: In-Depth Guide + Best Free VSTi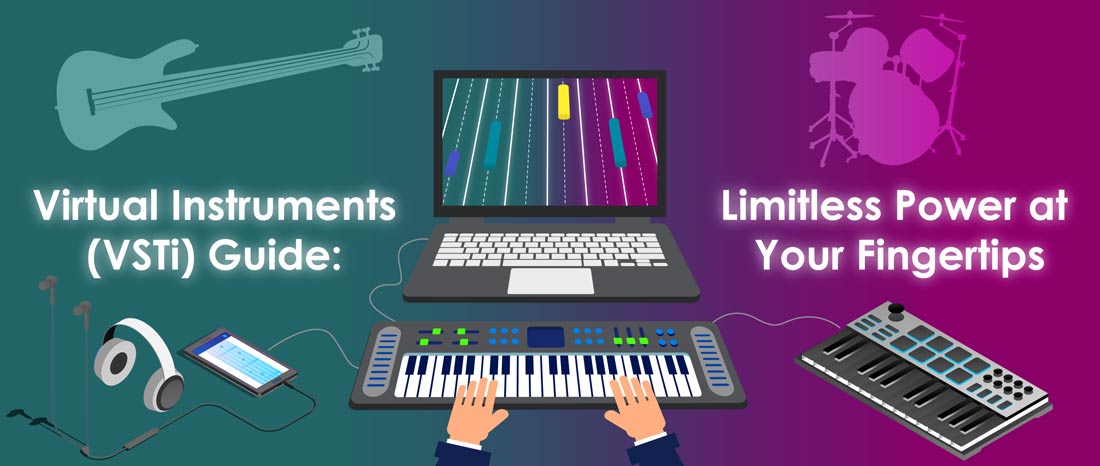 How to Write a Song: A Full Guide to Arranging Music