I'm back from my trip to Brussels and am really excited because I've finally been able to put my hands on the latest additions to Korg's line of home digital pianos.
I'm talking of course about the new C1 Air and G1 Air, which have become quite a sensation since their release and are a big step forward for Korg.
Not that Korg never made good digital pianos before, but these two models are something very new for the company.
Korg is known for their professional grade stage pianos, which are highly prized and have become kind of an industry standard over the years.
But when it comes to lower-end (home) market, their digital pianos haven't been as successful and have been having a hard time competing with brands like Yamaha, Roland or Kawai.
Even their popular LP-380, which is a great piano on its own, is often overlooked because it doesn't offer nearly as many features and connectors as its competitors.
The good news is that Korg has learned from its mistakes and I should say upfront that the C1 Air and G1 Air are very competitive digital pianos in their price ranges, and you should definitely put them on your list of contenders.
The G1 Air is the flagship model in the line and the center of our attention today.
Korg G1 Air Specs
88 fully weighted keys
Real Weighted Hammer Action 3 (RH3)
Touch Sensitivity: adjustable 4 types, Off
LED screen
Sound: Stereo PCM
120-note polyphony
32 instrument sounds (9 pianos)
40 preset piano songs
Reverb, Brilliance, Chorus (3 types each)
Piano sound elements: Damper Resonance, String Resonance, Key Off Simulation
Modes: Split, Dual, Partner Mode
2-track MIDI recorder (up to 99 songs)
Metronome, Transpose, Fine-tuning
Speakers: 2 x 12 cm (2 x 20 W) + 2 x 5 cm (2 x 20 W)
Connectors: USB to Host, MIDI In/Out, Headphone jacks (2), Audio Out (mini jack), Bluetooth (Audio)
134 x 38.4 x 98.5 cm (53" x 15.1" x 38.7")
41 kg (90 lbs)
Check the availability and current price of the Korg G1 Air in your region:
Design
Among all digital pianos I've seen in this price range, the G1 Air appeals to me the most as far as design is concerned.
You can really see that Korg has put a lot of work into making this instrument look elegant and unique.
I can't think of another digital piano in this price range with a similar design.
The G1 is designed with attention to details: curved lines, piano style lid, and beautiful front legs, which make the instrument look even more classy and expensive.
The piano is also very slim and will easily fit into limited spaces such as dorm room, bedroom or even a hallway.
The cabinet itself is only 11.42" deep, but keep in mind that anti-tipping brackets designed to enhance the stability of the G1 Air increase its depth to 15.12".
The thing to remember is that despite its slim "airy" design, the G1 is quite heavy with a total weight of 90.39 lbs.
And while the assembly is not very complicated, you'll most likely need a second person to help you unpack the box and put everything together (especially the part when you'll need to put the keyboard on top of the base)
The lid of the G1 Air serves not only as a keyboard cover but also as a music stand when opened. It allows you to put music across the whole width of the piano, which is very convenient.
The soft-close mechanism prevents the lid from being slummed shut and keeps your fingers safe, which is especially important if you have children around.
The lid's mechanism also ensures slow opening so that it doesn't damage the cabinet when you let it fall back.
The build quality of the G1 Air is top notch.
Unlike most digital piano brands (Yamaha, Roland, Casio, etc.), which produce their pianos in China, the Korg produces their G1 models in Japan, and offers a 5-year warranty.
It doesn't automatically make the G1 a better and a higher quality piano (quality control is something major brands focus on, no matter where the factory is located), but it's still nice to have a digital piano designed and produced in the country where quality means everything.
So potentially the Korg G1 will last longer than any other brand. Well, time will tell.
The G1 Air comes with a 3-pedal unit that includes Sustain, Soft, and Sostenuto pedals.
The quality of the pedals is very satisfying. They provide a nice resistance and feel very similar to those found in a grand piano.
Moreover, more advanced pianists will appreciate the half-pedaling support, which allows you to control the amount of sustain applied to the notes (rather than simple on/off operation).
The G1 Air is available in 3 colors, which is quite rare for digital pianos in this price range.
There is matte black, matte white and wood grain brown color, which I really like for its beautiful wooden texture.
The control panel of the instrument is located in the center piano. It includes 18 buttons, a volume knob, and a small display.
Everything is pretty standard here: dedicated buttons for 3 main piano tones, recording features, metronome, split mode and for a few others functions.
The thing I didn't quite like about the control panel is that it gets marked up with fingerprints and grease very easily, especially on black and brown version of the piano.
The display is quite small and basic. It helps navigate through the built-in tones and songs, but I wouldn't call it very intuitive.
You'll still need to read the manual to understand what all those characters mean and how to get to a certain parameter.
Keyboard
The Korg G1 Air is equipped with the best hammer action in Korg's arsenal, and it's called the Real Weighted Hammer Action 3 (RH3).
The RH3 has been around for quite a while, and Korg continues to use it in its top of the range keyboards and workstations including Korg Kronos.
Over the years, the RH3 has proven to be a reliable, nice-to-the-touch action, which is used by many professional musicians.
The RH3 has a nice medium weight, which makes it suitable for a wide range of playing styles starting from classical piano and ending with fast organ and synth passages.
I like how quick and responsive the action is. It's a bit lighter than Casio's Tri-sensor Hammer Action II and Yamaha's GH/GH3, which are more on the heavier side.
The RH3 is a fully weighted hammer-action keyboard, which uses graded hammer system to recreate the feel of a real acoustic piano action.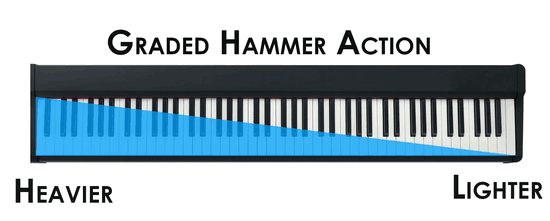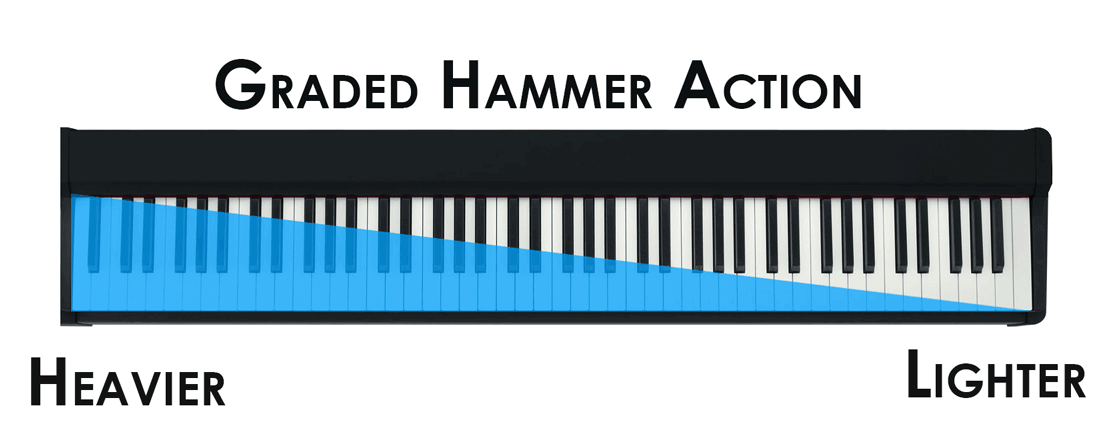 Unlike the competitor actions from Casio (Tri-sensor hammer action II) and Yamaha (GH3), which use 3-sensor detection system, the RH3 utilizes two-sensor technology.
The 3rd sensor is usually added to facilitate playing quick passages and allows for faster note repetition.
In practice, the difference is not that obvious, and in case of the G1 Air, I didn't have any problems playing fast repetitions.
The keyboard is divided into 4 weight zones. The keys on the left side of the keyboard feel heavier than on the right side, mimicking that characteristic of an acoustic piano.
The keys on the G1 Air are touch-sensitive and offer 5 sensitivity levels to choose from. There are Light, Normal, Heavy, Stable and Steady preset settings.
When the "Steady" setting is selected, the volume will not change depending on how hard or soft you play.
The "Heavy" requires the most force to produce the loudest sound and provides you with the widest dynamic range (from the softest pianissimo to the loudest fortissimo).
The RH3 keyboard doesn't offer ivory/ebony simulation and has conventional smooth plastic keys.
It would be nice to have some sort of textured finish on the keys as it would provide a better grip in high humid situations.
But ultimately it all comes down to your preferences because some people actually prefer a smooth finish, which most acoustic pianos have nowadays.
Sound
At the heart of the G1 Air is the PCM sound generator, which uses stereo multi-layered samples of 3 world's finest concert grand pianos: German, Austrian, and Japanese.
Each tone has its own unique character, which makes it easy to find the one that suits your taste and repertoire.
The German Grand is probably the best piano sound in the instrument. It's sampled from a 9-foot Steinway grand piano and sounds incredibly rich and dynamic.
The Austrian Grand has a bit warmer and softer tone, which would be perfect for playing ballads and solos. The sound is sampled from one of the most highly acclaimed piano manufacturers in the world – Bösendorfer.
The Japanese piano is sampled from a Yamaha concert grand, which is known for its incredibly expressive sound and a wide palette of tonal colors.
The Japanese tone sounded a bit too bright for my liking, so I liked it the least out of three.
Each of these tones includes 3 important organic elements found in an acoustic piano, which increases the realism of the sound.
When you press the sustain pedal on an acoustic piano and play some notes, they will vibrate freely as long as you hold down the pedal.
But what's important is that all the other notes that you didn't play will also slightly vibrate adding a natural ambiance to the sound. The G1 Air recreates this phenomenon wonderfully.
It's also worth mentioning that the G1 also has a long natural decay times, which is one of the key elements of a piano's sound. It means Korg cut no corners and used higher quality samples that allowed for such a long decay.
Other organic element reproduced in the G1 Air are sympathetic string resonance and key off resonance.
Another thing that not every digital piano has is the ability to change the standard Equal Temperament tuning to one of 9 other temperaments suitable for different music genres.
There are Pure Major, Pure Minor, Arabic, Pythagorean, Werckmeister, Kirnberger, etc.
Aside from the main piano tones, there are 6 other pianos including Pop Piano, Jazz Piano, Baroque Piano, Honky-Tonk Piano and a few others.
---
Sound Effects
There are a few parameters and sound effects you can play around with to add more depth, brightness or liveness to the sound.
To add some depth and ambiance to the sound, you can use one of the Reverb types (Shallow, Standard, Deep).
Chorus effect (Shallow, Standard, Deep) will make the sound richer and thicker by adding very similar (in pitch and time) notes to the ones you play.
Finally, you can adjust the brilliance of the sound (Less Brilliant, Normal, Brighter).
That's pretty much it when it comes to sound customization.
I personally feel that it would be nice to have more options for reverb and the ability to adjust its type and depth independently.
---
Polyphony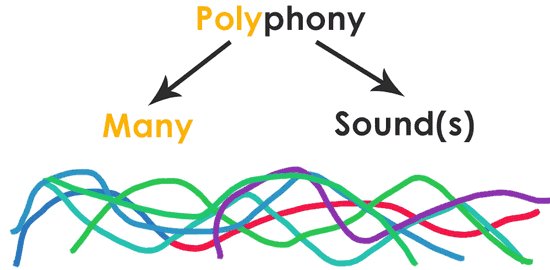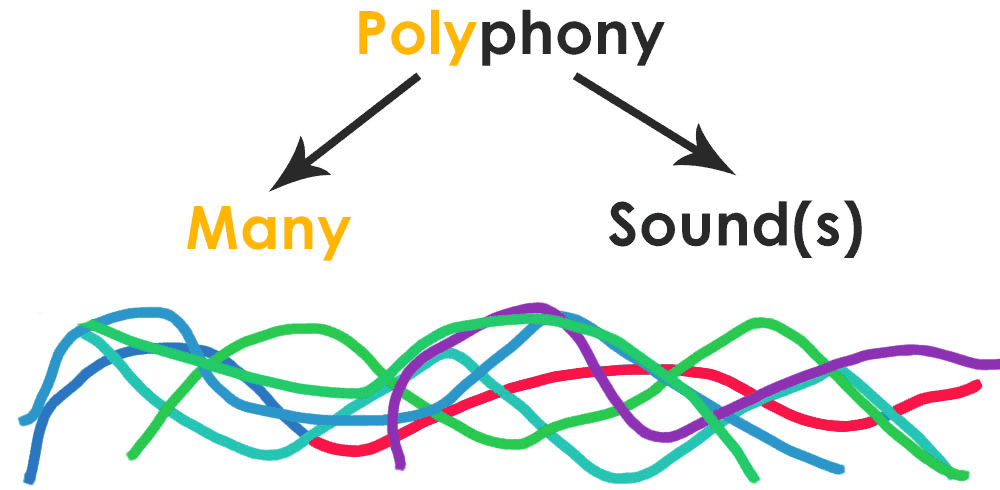 The G1 Air comes with 120-note polyphony, which doesn't seem like a lot, considering that most of its competitors have either 192 or 256 notes of polyphony.
But I can't say that I've experienced any problems (e.g., note stealing, cutoffs) even during fast passages and intensive sustain pedal use.
Korg clearly states that each note can take up to four polyphony notes depending on how many oscillators it uses.
All Grand Piano sounds on the G1 Air use 4 oscillators, and we get 30 (120/4) notes that the instrument can produce at the same time, which, as I said, is enough for comfortable playing.
By the way, other digital pianos work in the same fashion, it's just not every manufacturer clearly states how many polyphony takes each note you play.
---
Speakers
The internal sound system of the G1 Air is impressive, no question about it.
There are 4 speakers each powered by a dedicated 20W amplifier.
Two speakers are built into the stand and are responsible for reproducing deep rounded bass and precise mid-range frequencies.
The other two speakers are called tweeters, and their job is to ensure crystal clear high frequencies.
These speakers are located right in the top of the piano so that the sound they produce is directed towards the player.
The total output power is 80W, which we've never seen in a digital piano under $2000.
Sound engineers did an excellent job of designing the speaker system of the G1 Air, and this is one of the best sounding digital pianos I've ever played.
I was also pleasantly surprised with how loud the G1 Air can get.
The maximum volume is comparable with that of an acoustic piano, so you won't need external amplification to enjoy the experience of playing a real piano.
Features
Korg home digital pianos don't usually come with a lot of features except for standard ones like a metronome, the transpose function, etc.
But it's a completely different story with this piano.
Modes
There are four performance modes available on the G1 Air. Aside from the default "Single Mode", there are 3 other modes that will allow you to split and layer multiple sounds as well as play duets with a second person.
Layer Mode is a feature that will allow you to play two different sounds at the same time whenever you press a key.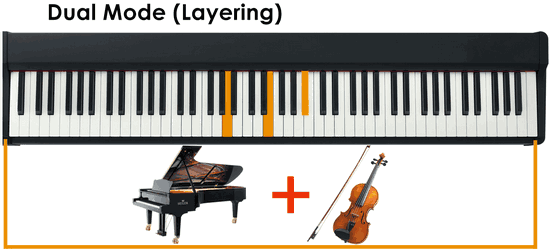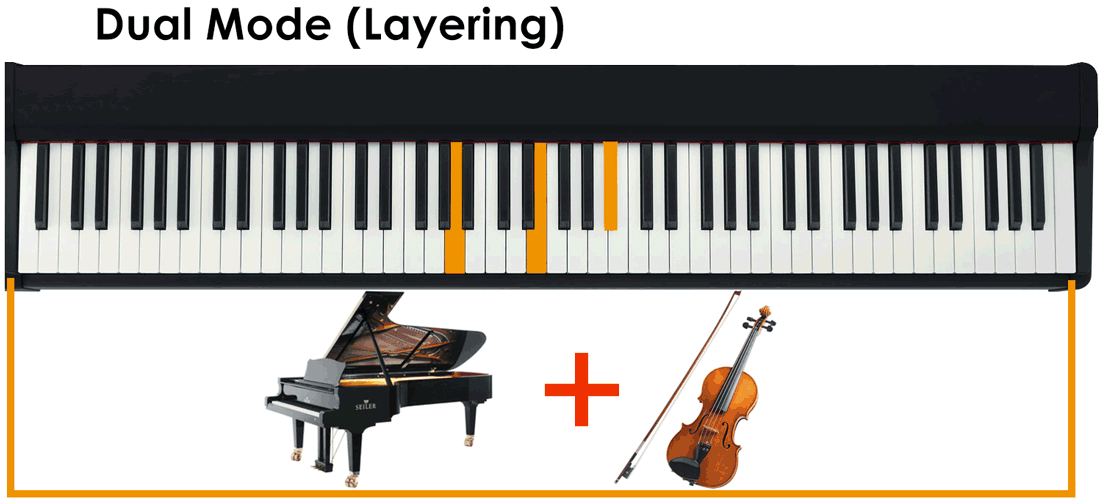 Unfortunately, not all the sounds can be layered together. The G1 Air doesn't allow you to layer sounds accessed via the same buttons.
There are 4 buttons for selecting the tones (G.Piano, A.Piano, J.Piano, Others), so you can only combine sounds available under a different button.
For example, Austrian Grand Piano and Ballad Piano cannot be layered, since they're both accessed via the A.Piano button.
You can additionally change the volume balance between the sounds as well as shift octaves.
Split Mode allows you to divide the keyboard into two sections (the split point can be adjusted) and play a different sound in each of them.
Here you'll also come across some limitations.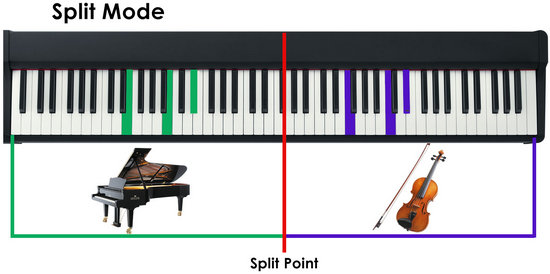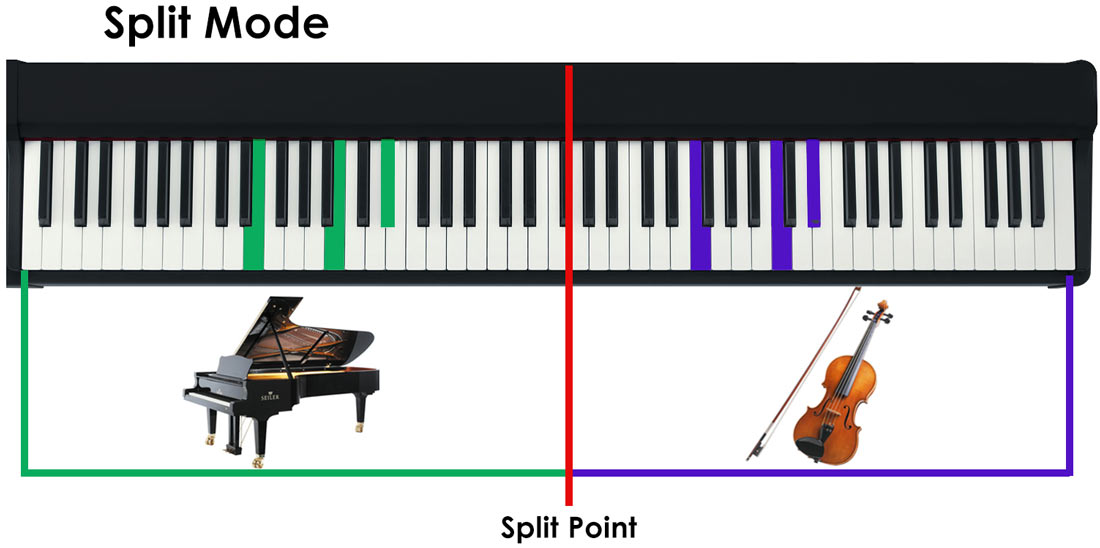 The thing is that you can only use one of the 3 bass sounds available in the piano for the left-hand section, and any other sound can be selected for the right-hand section.
Partner Mode allows two players to play in the same pitch ranges at the same time.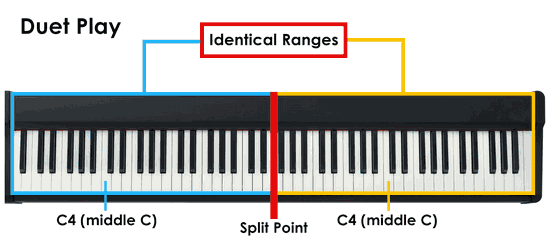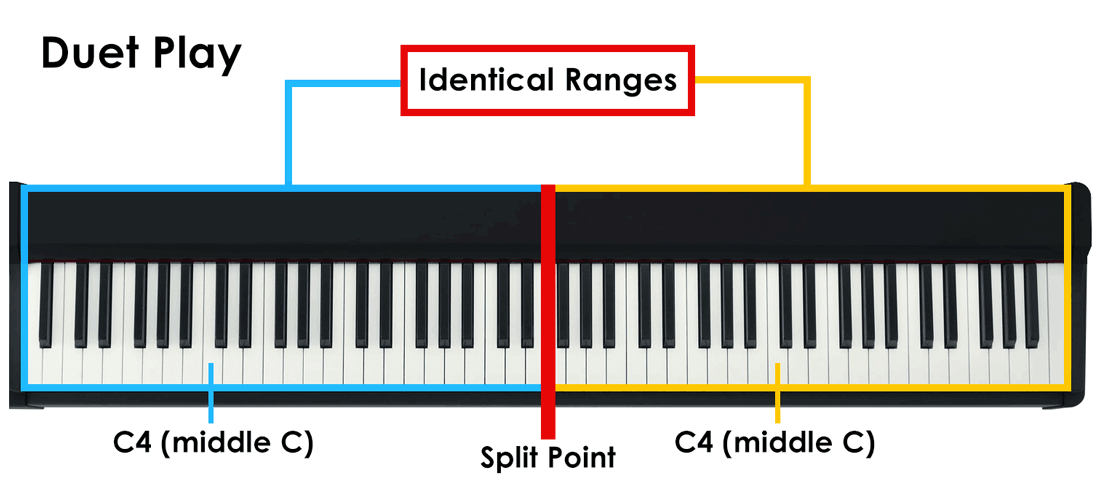 The keyboard will be divided into two equal parts where each part has the same octave range with its own middle C.
This mode also allows you to assign a different sound to each of the sections and adjust the volume balance between them.
---
Song Recorder
To record your performances, you can use the built-in MIDI recorder.
The instrument can store up to 99 songs in its internal memory, and for each song, you can record up to two tracks.
For example, you can record the left-hand part to Track 1, then record the right-hand part to Track 2 while listening to the playback of the first track.
After you've recorded two tracks, you can either play them back as a single recording and or mute one of the tracks if needed. You can also play along to your recordings as they're playing back.
Not only can you play back your own recordings, but you'll also have access to 40 preset piano songs from Bach, Beethoven, Debussy and other famous composers.
Just like with recorded songs, you can choose which parts should be played back and which shouldn't.
Most of these songs have a left-hand part recorded on Track 1, and the right-hand part recorded on Track 2, so you can turn off either of the tracks and play that part live, while the other part is playing back.
---
Other Features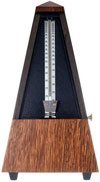 The G1 Air has an onboard metronome with adjustable tempo, time signature, volume, and sound type, which a great tool for those who want to practice their rhythm.
To match the pitch of the G1 Air to that of another instrument, you can use the Master Tuning function, which allows you to change the pitch of the keyboard in 0.5 Hz steps.
The transpose function is also available on the instrument.
Connectivity
When it comes to ports and jacks, the G1 Air doesn't disappoint.
For more convenience two stereo mini headphone jacks are located right under the left side of the keyboard.
Two pairs of headphones can be connected simultaneously and will allow you to practice in silence without bothering anyone else.
All the other ports except for the headphone jacks are located on the bottom center of the keyboard.
I don't really understand why Korg has been ignoring USB ports for so long, but the G1 Air is probably their first console piano that comes with a USB type B port, which almost all digital pianos have nowadays.
You can use this port to connect the piano to a computer and control various music software by sending and receiving MIDI data.
There are a huge number of apps that can expand the capabilities of the G1 in terms of learning (FlowKey), music production (Logic Pro), education (Simply), etc.
Next to the USB port you'll find traditional MIDI In/Out ports that might be useful if you need to connect the piano to another instrument or MIDI device.
When performing on stage or in the studio, you can use the Line Out (stereo mini) to plug in external audio equipment such as an amplifier, PA system or audio interface.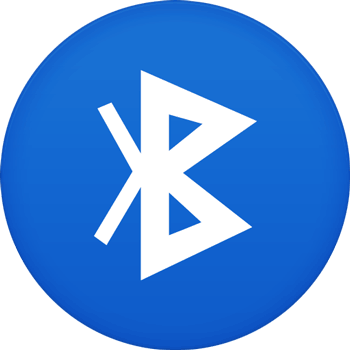 "Air" is not just a fancy word in the model name, it implies that the piano supports Bluetooth technology and can receive Audio data from other devices (phones, mp3-players, tablets, laptops) wirelessly.
It means you can use the G1 Air as a powerful sound system to listen to your favorite songs through the built-in speakers or use some backing tracks for your performance.
Unfortunately, you won't be able to exchange MIDI data via Bluetooth and control music apps such as GarageBand.
For that, you'll still need to use the USB port and a special adapter for mobile devices. In case of iOS devices, you'll need the Lightning to USB Camera adapter.
For USB computer connection, you'll need an A to B USB cable.
Accessories
The good thing about console digital pianos is that you don't need to spend a lot of extra money on accessories.
The Korg G1 already includes a dedicated stand, a 3-pedal unit, and a key cover, so don't have to buy them separately.
The only thing you should consider for buying is a bench and a pair of high-quality headphones.
When it comes benches, there are a lot of good options available on the market today. Just pick the bench you like, check the reviews, see if it fits your budget and you're all set.
It gets a little more complicated when it comes to choosing the right headphones for your instrument.
---
Headphones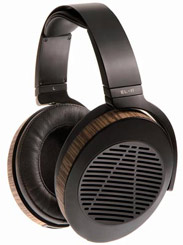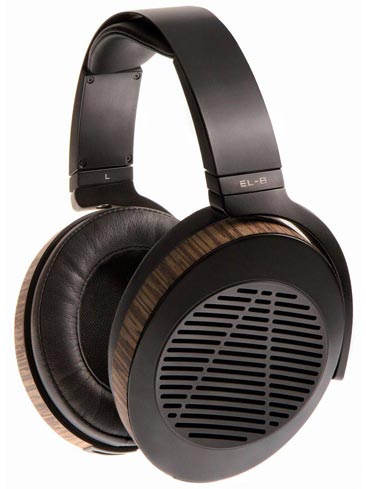 Headphones come in very handy when you want to practice in private, focusing solely on your playing and not disturbing others nearby.
Moreover, a good pair of headphones will provide a clearer and more detailed sound compared to the onboard speakers.
Check out this guide to learn how to choose the best-sounding headphones for your digital piano.

Summary
Korg has really surprised me with this piano.
With the release of the G1 Air, Korg has proven that it can make high-quality console digital pianos and compete with big names like Yamaha and Roland in this market segment. And, man, this beast can compete.
There are a number of things that I really like about G1 Air.
First off, I appreciate how unique and classy this piano looks. Without a doubt, it will make a beautiful addition to any room's decor.
The RH3 keyboard action was very enjoyable to play as expected.
And even though some classically trained pianists would probably prefer a slightly heavier feel, the RH3 is a high-quality action with a very natural and expressive touch.
3 different Grand Piano tones are also something unseen before in a digital piano in this price range.
Usually, digital pianos have one main (flagship) piano sound sampled from a Japanese, German or Austrian grand piano, but to have all three in just one instrument is incredible.
And with the help of a powerful 80 W speaker system as well as organic sound elements such as string resonance and key off simulation, the sound really comes to life.
The Bluetooth Audio is definitely a nice feature to have, but I was a bit disappointed that it doesn't support MIDI data.
It would also be great to have more reverb options, and the ability to adjust string resonance, and other piano elements manually.
Below I've listed some of the strongest competitors that you might want to consider as an alternative to the G1 Air.
Check the availability and current price of the Korg G1 Air in your region:
Alternatives
For more information about how the Korg G1 Air compares to other digital pianos in this price range, please refer to our Best Home Digital Pianos Under $1500 guide.
Korg G1 Air vs  Roland F-140R (Full Review)
---
Korg G1 Air vs  Kawai KDP110 (Full Review)
---
Korg G1 Air vs  Yamaha YDP-S54 (Full Review)