My next three reviews will be dedicated to professional-grade portable digital pianos that are currently the best on the market as far as piano playing is concerned.
I'd like to start with the truly impressive Kawai ES8, which I believe is one of the most realistic digital pianos you can find under $2000.
Kawai's ES line consists of only two models, the entry-level ES110, and the much more advanced ES8, which we'll be talking about today.
The piano has received universal acclaim from pianists for its incredible piano sound and natural keyboard action.
But let's set aside all that praise for a moment, and take a fresh, unbiased look at the ES8 with all its strengths and weaknesses.
Kawai ES8 Specs
88-key fully weighted keyboard with Ivory Touch keytops
Responsive Hammer III (RHIII) action with Let-Off
Touch Sensitivity: 5 types, Off, 2 User types
16 x 2 characters LCD
Sound: Harmonic Imaging XL, 88-key piano sampling
256-note polyphony
34 instrument sounds (10 pianos)
11 sound effects, 6 reverb types
Virtual Technician (Touch Curve, Voicing, String Resonance, Damper Resonance, Damper Noise, Fall-back Noise, Key-off Effect, Hammer Delay, Topboard, Decay Time, Soft Pedal Depth, Temperament, Stretch Tuning)
Modes: Split, Dual, Four hands (adjustable split point, volume balance)
2-track MIDI recorder (10 songs)
WAV, MP3 audio recorder
100 rhythms (x 2 variations), 4-part accompaniment
Metronome, Transpose, Fine-tuning
Speakers: 15W + 15W  (8 x 12 cm) x 2
Connectors: MIDI In/Out, USB to Host, USB to Device, Headphone jacks (2), Line Out (R, L/Mono), Line In, Sustain Pedal jack, Sustain/Soft jack
136 x 36.1 x 14.9 cm (54" x 14.5" x 6")
22.5 kg (49.6 lbs)
Check the availability and current price of the Kawai ES8 in your region:
Design
The Kawai ES8 is not a very compact but certainly very elegant digital piano.
It features a glossy metal cabinet and a long speaker-grill, which goes all the way from the left side of the piano to the right.
The side panels are made of plastic, but it doesn't affect the sturdiness of the keyboard at all.
The ES8 is built like a tank. When you sit down in front of the piano, you realize right away, it's a high-quality instrument.
The keyboard is considered portable, though it's not as compact as you might think.
The ES8 is a full-size instrument with built-in speakers, high-end hammer-action keyboard and lots of fancy features, so it's not as portable as, say, the ES110, which is more basic.
That said, the ES8 is compact enough to be used as a gigging piano and taken to different locations for practice or performances.
The piano is 54" wide, 14.5" deep and weighs about 50 lbs, which is quite a lot. For example, the Yamaha P-255, the ES8's competitor, weighs only 38 lbs.
Take a look at the comparison table below to see how the Kawai ES8 compares to other popular pianos in this price range.
Either way, if you plan to regularly transport the ES8 from one location to another, I'd definitely recommend getting a keyboard case that would protect the instrument from damage during transport.
The piano doesn't come with a stand but includes a nice sustain pedal, which will talk about in more detail in the Accessories section.
The control panel of the instrument consists of 26 buttons and a volume slider.
All the sounds and features of the ES8 can be accessed using these buttons, which is much more convenient than using "button + key" combinations implemented in many digital pianos.
There are buttons for the main sound categories, recording features, metronome, split function, etc.
Each button has a LED indicator that lights up or flashes when a certain function/sound is selected, which helps figure out which settings are being used.
In addition to that, the ES8 features a 16 x 2 characters LCD screen, which shows information about the currently selected parameter, style, sound, etc.
The Kawai ES8 is available in two finishes: Gloss Black (ES8B) and Snow White (ES8W).
Keyboard
The feel and touch are extremely important if you want to get as close as possible to a real piano playing experience, and the Kawai ES8 doesn't disappoint.
The piano features the Responsive Hammer III action with Let-off simulation, which is arguably the most realistic plastic key action available on the market today.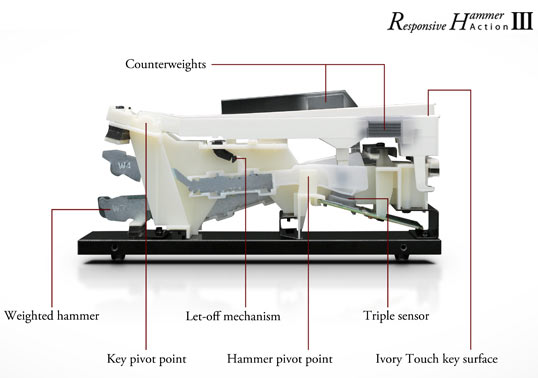 The RH3 action uses differently weighted hammers that reproduce mechanical movement found on a real acoustic piano.
The triple-sensor key detection system is designed to accurately capture each key stroke and facilitate playing fast passages and trills with a lot of note repetition.
It allows you to play a note repeatedly even if the key hasn't fully returned to its resting position.
Metal counterweights are embedded into the black and white keys to balance the weight of the hammers and make the action quicker (better key return) and more responsive.
The Let-off mechanism reproduces a slight "clicking" sensation near the end of key travel, which is a unique characteristic of a grand piano action.
The RH3 keyboard is touch-sensitive and responds differently depending on how hard or soft you play.
It offers an impressive dynamic range and allows you to be very expressive, especially when playing with the 'Heavy' setting.
The Kawai ES8 offers 6 preset touch-sensitivity settings that allow you to adjust the sensitivity of the keys to suit your playing preferences.
There are Heavy+, Heavy, Normal (default), Light, Light+, and Off (constant).
When the "Off" setting is selected, the keyboard will produce the same amount of volume regardless of the force with which you strike the keys.
Overall the RH3 is one of the most enjoyable non-wood keyboards I've been able to put my hands on.
It's very smooth and feels nice to the touch thanks to its synthetic Ivory key surfaces that provide a confident grip and prevent fingers from slipping off when they become moist.
All in all, the Kawai ES8 has arguably the best keyboard action in its price category, and even the most experienced pianist will appreciate the feel of this keyboard.
It should be fairly easy to adjust to real concert grand pianos after playing the RH3 since it does feel very close to the acoustic instrument.
To me, the only keyboard that feels just as good as the RH3 in this price range is Roland's premium PHA-50 keyboard with wood/plastic hybrid structure.
We'll talk about the PHA-50 in more detail in the 'Alternatives' section (Roland FP-90).
Sound
A rich natural piano sound is another important feature of Kawai digital pianos.
The Kawai ES8 comes with an upgraded sound engine called the Harmonic Imaging XL (HI-XL).
It's Kawai's most advanced sound chip, which is also found in their high-end pianos such as the CA-78 and CA-98.
There are 10 different piano tones available in the instrument, so there's no way you won't find something that you truly enjoy.
Each tone has a slightly different character and tonal color, which makes it easy to find a suitable tone for whatever style of music you want to play.
The 3 flagship sounds on the ES8 are meticulously sampled from Kawai's most famous concert grand pianos:
1) 9-foot Shigeru Kawai SK-EX Concert Grand
2) 9-foot Kawai EX Concert Grand
3) 6' 7" SK-5 Kawai Chamber Grand
Each note was recorded multiple times at different volumes to recreate a huge dynamic range of acoustic instruments.
Kawai also increased sample memory, which made it possible to use longer samples and add more detail to the sound (longer decay and more natural resonance).
The first two tones were the ones I enjoyed playing the most.
I was blown away by the SK-EX piano tone, which is set on the keyboard by default. Its full resonant sound is incredibly natural and realistic and felt like honey to my ears.
It's one of the most realistic piano sounds I've come across in the past years.
The EX concert grand is another tone that I really liked. It has a more pronounced character and is noticeably brighter than the SK-EX.
It's also very rich and resonant, which would be ideal in an ensemble situation.
Among the other piano sounds, I'd also like to highlight the Pop Grand and Upright Piano tones, which also sounded very beautiful, though they are probably not as popular as the main grand piano tones.
That's really cool that after you've selected the tone, you can further tailor the sound using the feature called Virtual Technician.
There are 15 parameters that you can adjust to get the exact sound you want:
1) Keyboard Touch Curve. The Touch Curve setting allows you to adjust the touch sensitivity of the keyboard to better suit your playing preferences.
There are 6 preset settings available: Heavy+, Heavy, Normal (default), Light, Light+, and Off (constant).
2) Voicing. In most cases, the "Normal" voicing setting is appropriate for a wide range of music genres. At the same time, if you want to alter the tonal character of the sound and make it brighter or more mellow, you can use the Voicing setting.
There 6 preset settings available: Normal (default), Mellow 1, Mellow 2, Dynamic, Bright 1, Bright 2.
For more precise control, you can use 4 User settings that will allow you to adjust Voicing for each of the 88 keys individually.
3) Damper Resonance. On an acoustic piano, when you play with the sustain pedal depressed, not only the strings of the notes you play will vibrate but also all the other strings, providing a natural ambiance to the sound.
With the ES8, you can control the volume of this resonance (Off, 1 to 10).
4) Damper Noise. When you press and release the sustain pedal on an acoustic piano, you sometimes can hear the dampers touching and releasing the strings.
The ES8 reproduces this sound and allows you to adjust the volume (Off, 1 to 10).
5) String Resonance is a phenomenon found in acoustic pianos where the strings closely related to the ones you play, resonate sympathetically making the sound richer and more "live" (Off, 1 to 10).
6) Key-off Effect. When the dampers fall back on to the strings ending their vibrations, they produce a unique sound in which character changes depending on how fast your fingers leave the keys. (Off, 1 to 10).
7) Fall-back Noise. This parameter allows you to adjust the volume of the noise heard when the keyboard action returns to its resting position after the key is released.
8) Hammer Delay allows you to control the delay between a key press and the actual sound you hear as a result. (Off, 1 to 10).
9) Topboard. The position of a grand piano's lid not only affects the loudness of the sound but also its character. There are 4 lid positions simulated on the ES8 you can choose from: Closed, Open 1, Open 2, Open 3 (default).
10) Decay Time. Generally, the longer the grand piano, the longer decay times will be. The ES8 allows you to manually adjust the length of the decay to suit your taste (1 to 10).
11) Minimum Touch. The minimum amount of force needed to produce a sound.
On an acoustic piano when you press a key really slowly, the string will not be struck by a hammer and you won't hear anything. With the ES8 you can actually adjust that minimum touch within the 1-20 range.
12) Temperament. By default, the ES8 uses the 'Equal Temperament' standard, but you can also change it to one of the 6 other tuning systems, which can be more suitable for playing certain styles of music (List of temperaments).
13) Stretch Tuning. You can choose whether stretch tuning should be used in all the sounds, piano sounds, or disabled entirely. You can also select a stretch curve (normal or wide) and even create your own user tuning.
14) User Key Volume. Using this setting, you can adjust the volume of each note individually.
15) Half-pedal Adjust. You can adjust the point at which the sustain pedal becomes effective. This setting is especially useful for those who habitually rest their right foot on the sustain pedal, which can sometimes lead to the notes sustaining when you don't mean them to.
Sound Effects
To get the sound even closer to your "ideal", you can use a variety of sound effects available onboard.
Reverb effect will make the sound deeper and more "real" by adding reverberation.
There are 6 acoustic environments simulated on the ES8: Room, Lounge, Small Hall, Concert Hall, Live Hall, Cathedral.
For each type, you can additionally adjust the depth and decay length.
Aside from the reverb, there are 11 other sound effects with a bunch of settings available for each of them: Stereo Delay, Ping Delay, Triple Delay, Chorus, Classic Chorus, Tremolo, Classic Tremolo, Auto Pan, Classic Auto Pan, Rotary, Phaser.
---
Polyphony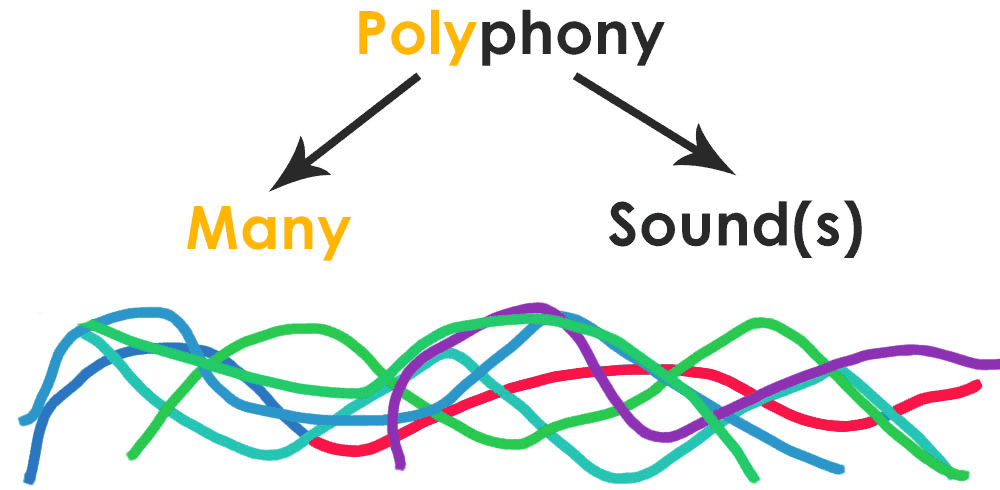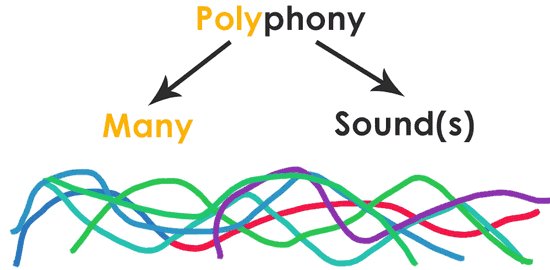 The Kawai ES8 has 256-note polyphony, which is pretty much the maximum you can get on any digital piano today.
This allows you to hear the sound at its fullest without any note cutoffs or voice stealing.
---
Speakers
The Kawai ES-8 comes with 2 x 15W onboard speakers, which deliver a pretty darn good sound. For a compact instrument such as the ES8, I couldn't ask for more.
The speakers get almost as loud as a real acoustic piano, while the sound quality remains excellent even at a max volume.
Whether you're practicing at home, or playing at a party/family gathering, the ES8's internal speakers will handle that just fine, delivering a bold, rich sound that will impress anyone.
I could even imagine using the ES8 for not very big performances without using any external amplification.
There is a special setting called Wall EQ that automatically optimizes the sound of the ES8 depending on whether it's placed near or away from a wall.
For those who prefer a particular sound character or want to emphasize certain frequencies, the ES8 offers Tone Control function.
There are 6 preset Tone Control settings available:
 – Brilliance
 – Loudness
 – Bass Boost
 – Treble Boost
 – Mid cut
In addition to that, you can finely adjust the frequency bands using the User EQ.
Features
Modes
There are three keyboard modes available on the ES8, which are also found on many digital pianos today.
But you'll rarely find as many parameters available for adjustment as on this keyboard.
Dual Mode allows any two of the 34 voices to be layered together and played as a single more complex tone. You can achieve some beautiful results by combining a piano with strings, or an organ sound with a choir, etc.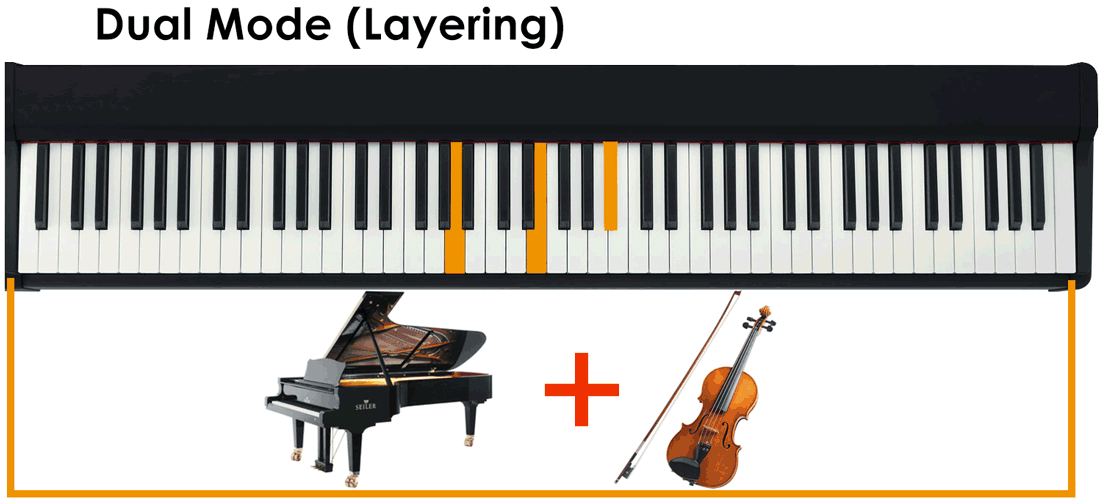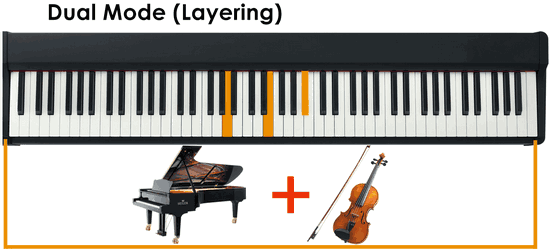 The ES8 also allows you to adjust the volume balance between the two sounds, if, for example, you want to make one tone sound more prominent than the other.
Split Mode will divide the keyboard into two sections, and each of them can be assigned a different tone.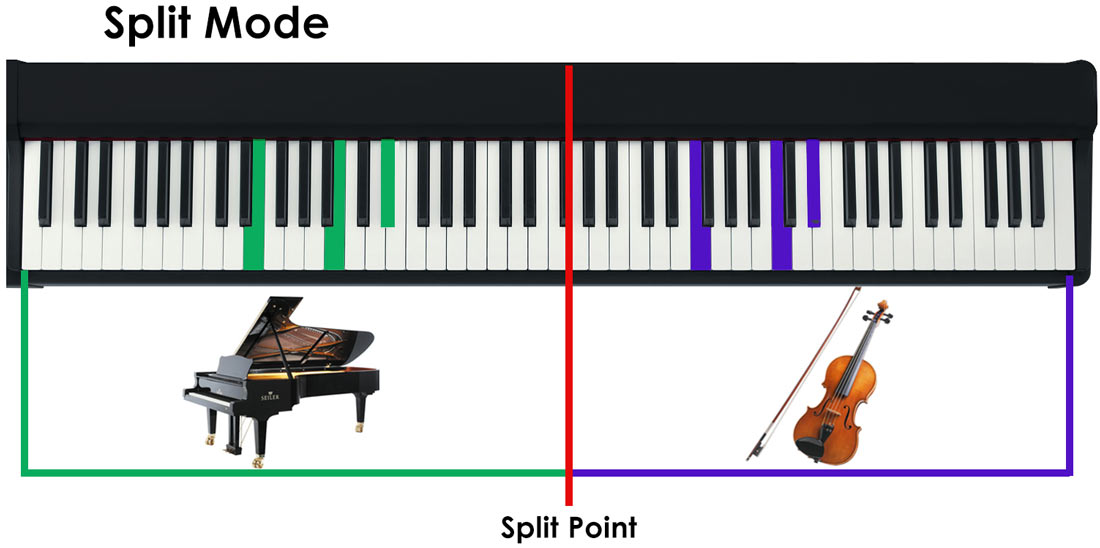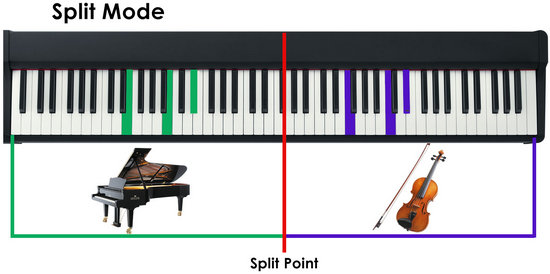 For example, you can play a piano tone with your right hand and a bass tone with your left hand. You can additionally adjust the split point and the volume balance.
Four Hand Mode (aka Duo, Duet Play). This mode comes in very handy in a class environment as well as when performing piano duets.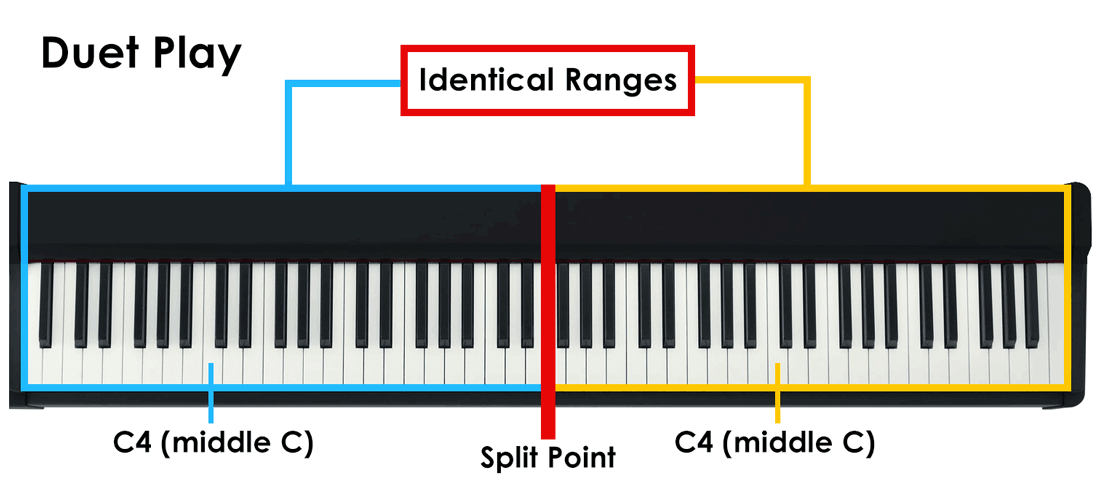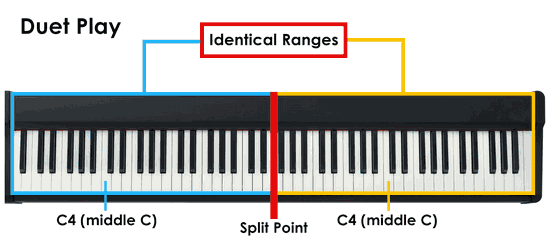 When the mode is enabled, the keyboard splits into two section with identical playing ranges as if there were two separate instruments. Each section has its own middle C and the same octave range.
---
MIDI & Audio Recorder
The Kawai ES8 offers powerful features for recording your performances.
There is an onboard MIDI recorder, which allows you to record and store up to 10 songs in MIDI format.
For each song, you can independently record two tracks, which you can then play back together as one song.
Aside from recording your performances in MIDI format, you can record the actual sound of the instrument and save it to a USB flash drive.
This means you don't need to use any additional equipment to create professional-quality audio recordings.
It's also very convenient that you can choose in which audio format you want your audio recording to be.
There are two formats available:
MP3 (44.1 kHz, 16 bit, Stereo) – 192 kbit/s
WAV (44.1 kHz, 16 bit, Stereo) – 1,411 kbit/s (uncompressed)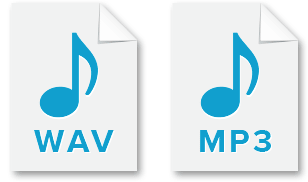 The Kawai ES8 also supports a variety of formats that can be played back from a flash drive.
Not only can you play back MIDI files (format 0 and format 1) but also audio files (MP3 & WAV) through the piano's speakers.
Another cool feature that I've found is a built-in MIDI "converter".
It allows songs in MIDI (either stored in the internal memory or on a Flash drive) to be played back and converted into an audio format (MP3 or WAV) right onboard!
---
Rhythms
The ES8 comes with a large "Rhythm section" that offers 100 accompaniment styles of various musical genres, which will help enrich your performance by a whole bunch of instruments playing along with you.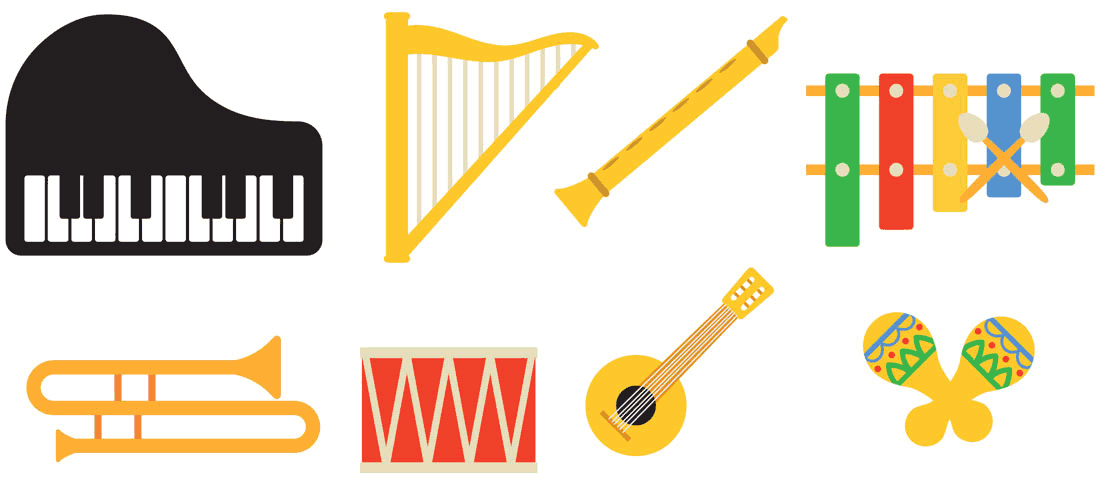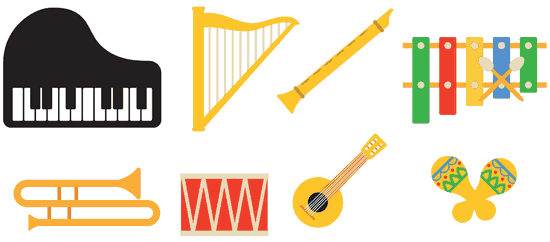 For each style, there is a special intro, filling, and ending patterns. Moreover, you can choose which instruments should play: Drums, Bass & Drums or All Parts (drums, bass, guitar, etc.).
There are also a lot of settings available for the accompaniment including:
Rhythm Volume
Auto Fill-in (frequency)
O.F. Ad-lib (One Finger Ad-lib feature)
ACC Mode
Bass Inv. (On-Bass chord detection)
Preset cord
Other Features
To practice your rhythm and time keeping you can use an onboard metronome with an adjustable beat, tempo, and volume.
The Transpose function allows the pitch of the keyboard to be shifted in semitone steps, which can be used to better suit the vocal range of a singer or to play a song in a different key without actually learning it in a new key.
The Tuning function allows you to change the pitch of the entire keyboard in 0.5Hz steps.
Connectivity
The Kawai ES has plenty of connectors that make the keyboard much more versatile and easy to use on various occasions.
Two 1/4" headphone jacks are located on either side of the keyboard, which is really convenient, especially when you're playing with someone using the Four Hand Mode.
Two pairs of headphones can be connected simultaneously.
On the right of the keyboard, you'll also find a USB to Device port, which allows you to connect a USB flash drive directly to the piano to exchange files and recordings.
You'll also use this port when recording your performances in Audio format (WAV, MP3) because they cannot be stored in the internal memory.
The rest of the jacks are located on the rear panel of the instrument.
There you'll find MIDI In/Out ports, USB to Host port, Line In jack, Line Out jacks, Damper jack, and Damper/Soft jack.
The USB to Host port can be used to connect the ES8 to a computer, which opens up a wide range of possibilities for music production, learning, and entertainment.
The only thing you'll need is an A to B USB cable, which you can get for a few bucks at any electronics store.
Alternatively, you can use the MIDI In/Out ports to connect the piano to the computer. In that case, you'd need the MIDI USB adapter , which is a bit more expensive.
You can also use these ports to connect the ES8 to various MIDI instruments and devices to exchange MIDI data with them.

Unfortunately, the ES8 doesn't have Bluetooth connectivity, so if you want to connect the keyboard to an iPad or iPhone, you'll need to use the Lightning to USB Camera adapter.
Once you've connected the ES8 to your mobile device, you'll be able to take advantage of the Virtual Technician app, which provides a user-friendly interface and makes it much easier to customize the ES8's built-in tones.
If you're going to use the Kawai for live performances, you can easily hook it up to external speakers or an amplifier using the Line Out jacks (1/4" L/Mono, R).
The Line In jack (1/8") is very useful when you need to play some music stored on your smartphone or MP3 player through the internal speakers of the ES8.
All you need is a 1/8" Male to Male audio cable and you're all set.
The Damper jack is used to connect the F-10H pedal that comes with the instrument. The Damper/Soft jack can be used to connect the optional F-20 double pedal unit.
Accessories
Stand and Pedals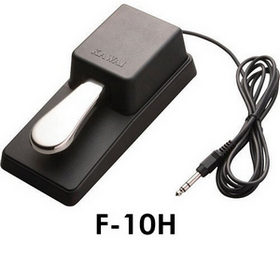 The ES8 comes with a high-quality sustain pedal that looks and feels very similar to a real piano pedal.
This realistically weighted full-length pedal also supports half-pedal operation, which allows for better control over the amount of sustain you want to apply.
Optionally, Kawai offers the F-20 pedal unit that includes two piano pedals: sustain and soft.
For those who are looking for a sleeker and more acoustic-like look, I'd recommend taking a look at the Kawai F301 Triple Pedal Lyre , which together with the Kawai HM-4B Stand would make a perfect fit for any home décor.
They look really stylish and unusual, and it's not something you find in most digital piano stands and pedal units.
With the stand also comes an upgraded music rest that has an elegant glass-like look. If you're going to use the ES8 mainly at home, I couldn't think of a better option.
At the same time, both the stand and the pedal unit are quite expensive.
So if you don't want to spend another $300-$400 on this, or want more freedom in terms of mobility, take a look at these portable X- and Z-type stands that will fit the Kawai ES8 just fine:
---
Bag/Case
Depending on whether you're going to move the keyboard around or not, you may need a bag or a case to protect the ES8 during transportations.
For light travel, take a look at the GKB line of Gator keyboard bags. They're made of durable nylon material and have adjustable padded straps to hold the keyboard in place.
I've had a bunch of Gator bags, and I'm more than satisfied with their quality and sturdiness.
For long-distance travel (by train or plane), it's strongly recommended to only carry the keyboard in a hard case such as the Gator GTSA-KEY88.
There are more affordable bags available on the market, but few of them are big enough to put the ES8 inside them.
Moreover, I wouldn't try to save money on such things because if something goes wrong (the handles get ripped off, or the padding is not thick enough), your $2000 instrument may be damaged, and the repair (if applicable) will cost you much more money in the end.
---
Headphones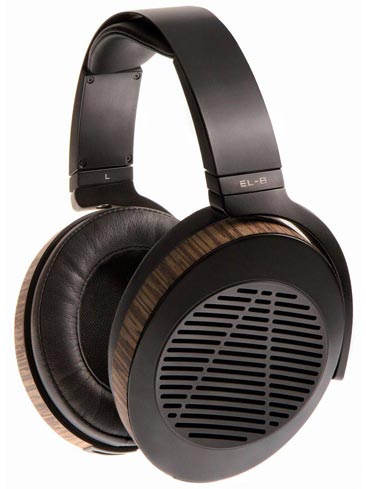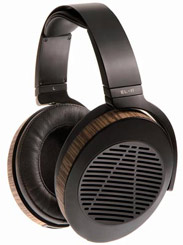 Headphones come in very handy when you want to practice in private, focusing solely on your playing and not disturbing others nearby.
Moreover, a good pair of headphones will provide a clearer and more detailed sound compared to the onboard speakers.
Check out this guide to learn how to choose the best-sounding headphones for your digital piano.

Summary
As for today, the Kawai ES8 is one of the best digital pianos under $2000 you can get, no questions asked.
Kawai has gone really far in reproducing the sound and feel of the acoustic instrument, which requires attention to hundreds of organic elements that make up the authentic experience of playing a grand piano.
There are some things that could be improved/added such as Bluetooth connectivity, more tones weight reduction, etc. but as far as piano playing goes, you can't really ask for much more.
A variety of stunningly beautiful grand piano tones, and the professional-grade RH3 action will likely to blow your mind at first, especially if you haven't dealt with such high-end instruments before.
I also really appreciate the ability to finely adjust various parameters, which makes it nearly impossible to be unsatisfied with either the sound or the touch.
There is a huge number of features that will help enhance your performances and make them sound in new unique ways.
The great thing about the ES8 is that unlike console digital pianos, you're not limited to only using the ES8 at home.
If needed you can easily take it to gigs and performances without much hassle. Moreover, the ES8 is just as good for home use, especially when put on that fancy stand that Kawai offers.
With that said, the Kawai ES8 is not the most portable digital piano in the world. And for those who are looking primarily for a gigging keyboard, this might be a real deal-breaker.
For example, the Casio PX-560 is smaller and considerably lighter than the Kawai, which makes it much easier to carry around.
At the same time, it's not quite as good as the ES8 when it comes to the piano playing experience, especially regarding touch.
So you need to set your priorities straight and decide what's more important – portability or a realistic feel.
Check the availability and current price of the Kawai ES8 in your region:
Alternatives
The closest competitors to the Kawai ES8 are the Roland FP-90, Yamaha P-515, and Casio PX-560.
Refer to our in-depth Best DPs Under $2000 article to see how they compare to each other and what their strengths and weaknesses are.
The Kawai MP7SE is another powerful keyboard that is worth considering if you're in the market for a pro-grade stage piano. Let's take a look.
---
Kawai ES8 vs Kawai MP7 SE
Kawai has recently updated its MP line of stage digital pianos with two new models – the MP7SE and MP11SE.
The MP7SE is very similar to the ES8, so I get asked a lot about which keyboard to choose.
First off, in terms of piano playing, they're nearly identical. The MP7SE uses the same key action and sound engine as the ES8.
The main difference between the keyboards is that the MP7SE has no built-in speakers.
It means you can only hear the sound of the MP7se using headphones or external speakers that will produce the actual sound.
The MP7SE also has more built-in sounds then the ES8 (256 vs 34 ), slightly more settings and sound effects.
There are also a bunch of special features that come in very handy when using the MP7se on stage.
There are assignable knobs and sliders that will allow you to easily adjust various sound parameters on the fly.
In terms of portability, the keyboards are very similar. They weight almost the same and also very similar in size.
Keyboards from the MP line are instruments of choice for professional musicians and have become kind of an industry standard since the first MP keyboard came out.
Surprisingly, the MP7SE is priced even lower than the ES8, which I think is mainly because of the lack of speakers.
Otherwise, the MP7SE is just as good and in some departments even better than the ES8.
---
Kawai ES8 vs  Roland FP-90 (Full Review)
The FP-90 is the flagship model of Roland's portable FP line, and the main competitor to the ES8.
The thing that makes the Roland FP-90 so unique is its sound generator.
Unlike most digital pianos that use real piano recordings (samples) to produce the sound, the FP-90 uses Roland's proprietary SuperNATURAL modeling technology.
Instead of triggering the recorder sound whenever you play a note, the FP-90 recreates the sound using sophisticated modeling algorithms.
They take into account dozens of elements of an acoustic piano that interact with each other differently depending on which notes you play and how you play them.
As a result, you get a rich, complex sound, complete with overtones, which actually responds to the way you play.
This approach adds unique liveness to the sound and allows for finer control, which is impossible to achieve with samples.
With that said, not everyone is used to this kind of sound, and not everyone likes it. Some say it's a bit synthetic and unnatural, others are completely in love with it.
To get a better idea of what I'm talking about, take a look at the video below where you can compare how the FP-90 sounds compared to the ES8 and the P255 via both line outs and internal speakers:
To me, the Kawai ES8 does sound a little bit more natural, but I should credit the FP-90 for its excellent speaker system.
When using the onboard speakers, I definitely liked how the FP-90 sounded more than the other two keyboards.
It features 2 x 25W and 2 x 5W speakers, which deliver a bold resonate sound loud enough not only for home use but also for small gigs.
The Roland FP-90 also has a lot more built-in sounds than the ES8 (350 vs 34) and more polyphony.
For piano sounds, the FP-90 offers limitless polyphony, and for the rest of the sounds, it has 384-note polyphony, which is truly exceptional and never been seen before.
But I wouldn't get too carried away with this characteristic as the ES8 with its 256-note polyphony will do just fine.
Now let's talk about the action.
The FP-90 is equipped with Roland's flagship PHA-50 keyboard with a hybrid wood/plastic structure, synthetic ivory/ebony key surfaces, and the escapement feature.
This is one of the most realistic keyboard action I've played, which gets amazingly close to a feeling of a real grand piano.
Moreover, it offers 100 preset touch-sensitivity settings that allow you to finely adjust the feel of the keyboard to your needs.
It's a pure joy to play this keyboard, it's so smooth, responsive and has just the right weight.
Even though, the Kawai's RH3 is also an excellent action, I still liked the PHA-50 a little bit better. At this price point, it's just unbeatable, in my opinion.
When it comes to connectivity, the Roland FP-90 is just a bit more advanced than the Kawai. It has all the ports the ES8 has plus the Mic In jack, and Bluetooth connectivity.
By the way, Bluetooth on the FP-90 supports both types of data MIDI and Audio, which means you can not only transfer MIDI data to your mobile devices but also play audio files stored on your mobile device via the FP-90's internal speakers wirelessly.