Black Friday has ended, but the shopping season is only getting started!
Hopefully, you were able to get some good bargains last week but if not, don't fret 'cause…
Cyber Monday is HERE, which means new deals are showing up at giants like Amazon, Sweetwater and Guitar Center.
For those in the market for a digital piano (and any other music gear), it's a great opportunity to save money and buy your desired model at a discounted price.
Below, I've listed all the sales and deals I could find!
---
Cyber Monday Ends In
Digital Piano & Keyboard Deals
Amazon Deals
Based on the previous years, Amazon don't keep the Black Friday sale for long and switch their focus to Cyber Monday as soon as Friday ends. Most of their Cyber Monday deals are the same, so there's definitely a lot of overlapping going on.
Check out the current deals available in Amazon's Musical Instruments department, including some Yamaha, Casio and Korg keyboards.
---
Sweetwater Deals

Yesterday Sweetwater announced their Cyber Monday sale, which they traditionally call Cyber Week.
Many of their Black Friday deals are still available, so take advantage while it lasts, especially considering that last year most of the deals weren't even real discounts and simply included small gifts (e.g., accessories, subscriptions, etc.) due to keyboard supply shortages.
---
Guitar Center Deals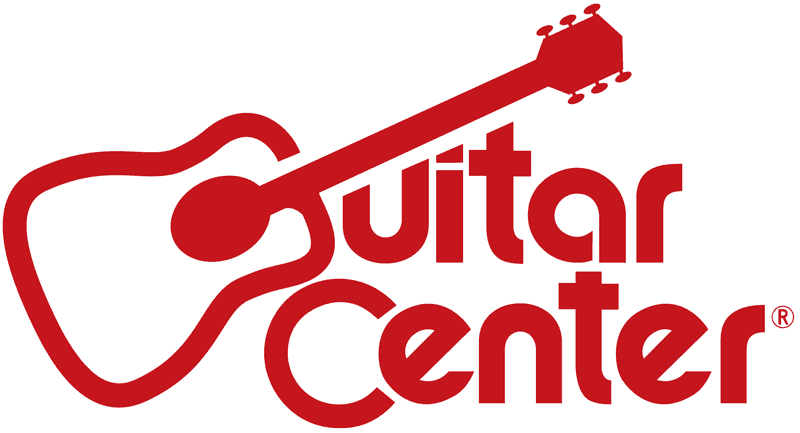 Guitar Center, one of the biggest and most reputable music retailers in the US (along with Sweetwater), still has most of its Black Friday deals available over the weekend.
Today Guitar Center started their Cyber Monday sale for two days till November 29, so act fast while the deals are still available!
---
Gear4Music & Thomann (UK, Europe & Canada) Deals

I don't remember Thomann ever having any special deals around Black Friday, but this time is different! Just before Black Friday, they launched their Cyberweek sale, which offers up to 60% discounts.
Keep in mind, though, that Thomann's prices are already some of the lowest out there.
Gear4Music, which is another major music retailer based in the UK, also have a few interesting deals available on their Black Friday Sale page, though just as in Thomann's case, don't expect a ton of keyboard deals here.
Traditionally, European retailers have lower prices compared to the US, and they don't run as many sales.
Amazon UK and Amazon Canada have several pages of Musical Instrument deals, but I haven't yet found many digital pianos/keyboards on sale there, aside from a few portable arranger keyboards.
 Here are all of the deals I found that are already LIVE! 🎹
Brand-Wide Sales


This year Roland surprised us with their own brand-wide sale, which didn't happen over the last few years. With the new updates to their FP & RP/F series, Roland digital pianos remain one of the highest-quality instruments on the market.
Last year, there were some stock issues with many popular Roland models. This year, we can enjoy many of the keyboards being back in stock and some nice discounts on many of Roland's best sellers!
Here are some of the popular digital pianos that are now on sale (click on the model to read our in-depth review of it):
Portable:
1) Roland GO:KEYS | Sweetwater | Guitar Center | Amazon
2) Roland GO:PIANO | Sweetwater | Guitar Center | Amazon
3) Roland GO:PIANO88 | Sweetwater | Guitar Center | Amazon
4) Roland FP-30X | Sweetwater | Guitar Center | Amazon
5) Roland FP-60X | Sweetwater | Guitar Center | Amazon
6) Roland FP-90X | Sweetwater | Guitar Center | Amazon
7) Roland FP-E50 | Sweetwater | Guitar Center | Amazon
Console:
8) Roland RP501R (predecessor of the RP701) | Guitar Center | Amazon
9) Roland F701 | Sweetwater | Guitar Center | Amazon
Synthesizers & Stage Pianos:
10) Roland JUNO-DS61 | Sweetwater | Guitar Center | Amazon
11) Roland JUNO-DS88 | Sweetwater | Guitar Center | Amazon
12) Roland RD-88 | Sweetwater | Guitar Center | Amazon
13) Roland RD-2000 | Sweetwater | Guitar Center | Amazon
---
Korg have had some very successful releases in the past several years including the new C1 Air and G1 Air home digital pianos, as well as the entry-level D1 stage piano, and the affordable B2 series.
The Korg Grandstage was another impressive release featuring 7 separate sound engines responsible for reproducing top-notch acoustic piano, vintage electric piano, organ and various other instrument sounds.
I recommend checking out Korg's keyboard range as the discounts are pretty significant, and their instruments are high-quality.
Here are some of the popular digital pianos that are now on sale (click on the model to read our in-depth review of it):
Portable:
1) Korg B2 | Sweetwater | Guitar Center | Amazon
2) Korg B2SP | Sweetwater | Guitar Center | Amazon
3) Korg D1 | Sweetwater | Guitar Center | Amazon
4) Korg XE20 | Sweetwater | Guitar Center | Amazon
5) Korg XE20SP | Sweetwater | Guitar Center | Amazon
Console:
6) Korg LP-380 U | Sweetwater | Guitar Center | Amazon
7) Korg C1 Air | Sweetwater | Guitar Center | Amazon
8) Korg G1 Air | Sweetwater | Guitar Center | Amazon
---
Portable Keyboard Deals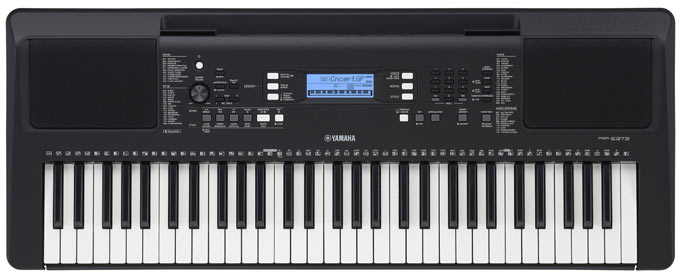 Featured in our best beginner keyboards roundup the PSR-E373 is one of the best portable arranger keyboards you can get today.
It doesn't have spectacular fully-weighted keys, but the realistic piano experience is not the focus of this type of keyboard anyway.
With that said, the Yamaha PSR-E373 comes with a beautiful piano tone (pulled from Yamaha's pro-grade workstation), 154 built-in songs, 205 accompaniment rhythms, a 2-track MIDI recorder, and many other cool features. In total, the keyboard features 622 tones, which is nothing to scoff at.
We've only touched the surface here, so if you want to learn more about this keyboard, check out our full review here.
If 61 keys don't cut it for you, the PSR-E373 has a bigger sibling, the PSR-EW310, which comes with 76 keys and is otherwise identical!
---

The GO:KEYS is one of the most creative portable keyboards out there. It made it into our Best Beginner Keyboards guide and according to the polls on our site, this keyboard is among the most popular budget options on the market.
While the Roland GO:KEYS doesn't come with fully weighted keys, it boasts an innovative interface and some interesting features for songwriting and arranging not found in the competitors.
You can read our in-depth review of the GO:KEYS to decide if it's a good fit for your needs.
---
A few years ago, Casio decided to pay tribute to their legendary Casiotone series by releasing a few new anniversary models, one of which topped our best beginner keyboards review.
Since then, Casio realsed a few other Casiotone models and it seems that they want to revive the Casiotone series altogether!
We haven't had a chance to test out the CT-S410 yet, but judging by its smaller (but very successful) brother, the CT-S300, the CT-S410 seems like a very promising model.
Featuring a more advanced AiX sound engine that powers 600 tones and 200 accompaniment rhythms, a built-in display, and some nice stereo speakers, the CT-S410 is definitely among the best beginner keyboards you can get below $200.
---
While we haven't had the opportunity to review the EK-50 yet, it's been on our radar for quite some time.
This portable arranger keyboard has garnered significant acclaim from the community, consistently challenging best-sellers like Yamaha's PSR keyboards since its introduction.
With over 720 tones and 288 accompaniment styles, a built-in display, and powerful 2 x 10W speakers, the EK-50 stands out as one of the best mid-range portable arrangers available.
---
If affordability is a key consideration, Alesis deserves your attention.
The Alesis Harmony stands out as one of the best-selling portable keyboards for beginners. Equipped with 61 full-size keys, 580 voices, and dual 15W speakers, this portable arranger offers an impressive feature set.
Highlights include the X/Y performance touchpad, 177 built-in songs, and a built-in microphone with a sampling function. The Alesis Harmony is a compelling choice for those seeking a feature-rich yet affordable option.
---
This is the keyboard for someone who wants to make learning as fun as possible and prefers visual cues over everything else.
If you like the idea of pairing the keyboard to an app and getting access to various interactive features and learning materials, this is the option to consider.
The ONE Smart Piano would be a good choice for beginners and kids in particular as it aims to provide a fun game-like experience combined with hundreds of instrument sounds.
The highlight here is LED light-up keys, which will make learning even more intuitive, especially for visual learners.
There's also a simpler, less advanced version of this keyboard called the ONE Smart Keyboard COLOR, which is available in some cool finishes and might be more suitable for younger kids.
Portable Digital Piano Deals
---

This is the most affordable digital piano in Casio's arsenal. Therefore, it's hugely popular among beginners and is one of the slimmest digital pianos in the world!
The CDP-S160 is very straightforward and has minimal features. With that said, it has good hammer action keys covered with synthetic ivory and ebony material.
The grand piano sounds are also on point, especially considering the price point.
This piano made it onto our top list, so I recommend adding this to your list of contenders as well.
Our full review of the CDP-S160 can be found here.
---
The CDP-S360 is a more advanced version of its little brother, the CDP-S160, which comes with more sounds, effects, songs, rhythms, and other useful features that will make your practice routine more fun and engaging.
For a more in-depth comparison between the CDP-S360, CDP-S160 and other popular beginner pianos, refer to this guide.
---

This PX-S model replaced the PX-S1000 in 2021 and is currently the slimmest digital piano on the market. It's also the most affordable instrument in the Privia lineup.
The PX-S1100 inherits most of its features from its innovative predecessor, combining the realistic sound and feel in a compact package.
The PX-S models have been consistently ranked in our top lists, including the Best Intermediate Digital Pianos one.
You can also read more about it in our in-depth review here.
---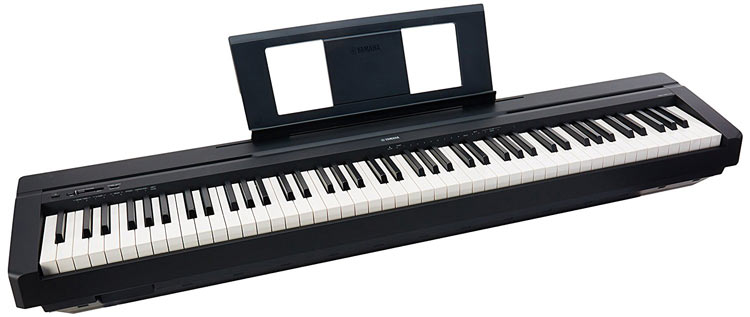 The P-45 is probably the most popular beginner digital piano on the market today.
Even though it was released quite a while ago, it still offers a lot of value for the price and has found thousands of fans over the years.
The Yamaha P-45 has been featured in our Best Beginner Digital Pianos guide, so this is a solid option to consider for sure.
You can read our full review of the Yamaha P-45 here.
---
If you've decided to purchase the Yamaha P45 but want a more home-friendly look, then you should consider getting this bundle, which includes the matching wooden stand (L85C) and the PKBB1 adjustable bench.
---
The newly introduced P-145 (successor to the iconic P-45) is also on sale right now.
We're currently working on the review of this bad boy, but based on the specs, this keyboard is already looking very promising!
Featuring a new, more compact chassis with a new GHC key action (a more compact and slightly improved version of GHS), as well as an upgraded Yamaha CFIIIS piano sound and a built-in audio interface, there are plenty of upgrades over the tried-and-true P-45.
Definitely one of the hottest deals at the moment.
---
As a mid-range model in the P-series and the larger counterpart of the P-45, the P-125 caters to beginners and intermediate players. If the P-45 feels too basic, consider exploring the P-125.
Enjoy not only a superior and more detailed piano sound but also an enhanced speaker system, increased polyphony, and a broader selection of non-piano sounds.
Additionally, the P-125 is equipped with a MIDI recorder, accompaniment rhythms, and dedicated line outputs for seamless integration with external audio gear.
Check out our full review of the Yamaha P-125 here.
---
This is one of Yamaha's most popular intermediate digital pianos.
The DGX-670 is a hybrid between a digital piano and an arranger keyboard.
Not only does it come with 88 fully-weighted keys and realistic samples of the Yamaha CFX concert grand, but also has hundreds of built-in songs, rhythms, sounds and powerful connectivity options.
This is basically a feature-complete version of the Yamaha P-125, which offers a similar piano-playing experience but comes with much fewer sounds and bells and whistles.
If you're planning to get a wooden matching stand with the DGX-670, consider this bundle, which is also on sale now.
Check out our full review of the Yamaha DGX-670 here.
---
This marks the first time I've seen the flagship of the P-series on sale!
This instrument requires no introduction, as it stands out as one of Yamaha's most advanced portable digital pianos.
Equipped with the top-of-the-range Natural Wood X action, Yamaha CFX and Bosendorfer Imperial samples, and powerful 40W front-facing speakers, this piano is truly exceptional.
Already featured in our best advanced keyboards list, this instrument is an incredible deal at its current price!
For more details, explore our comprehensive review of the Yamaha P-515 here.
---
Join us on a musical journey with the Casio PX-S7000, now on sale! We recently spent some quality time with this flagship Privia model, and it's more than just a piano—it's the culmination of Casio's evolution from the PX-S1000.
Packed with cutting-edge technology, the PX-S7000 impresses with its elegance and performance.
For more details, explore our comprehensive review of the Casio PX-S7000 here.
Console Digital Piano Deals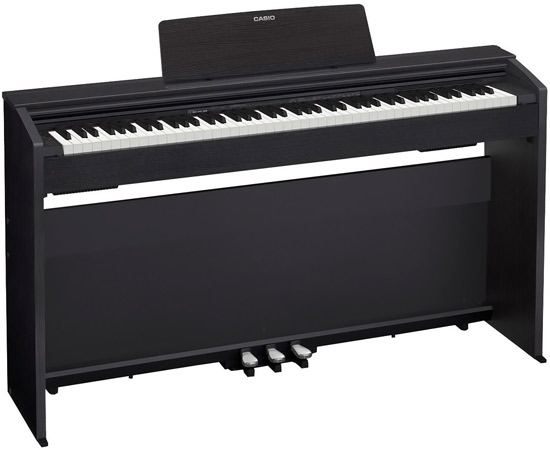 The PX-870, part of Casio's Privia line, stands out as a flagship console digital piano. Despite being on the market for some time, its appeal remains strong in 2023, earning it a top spot on our list of the best console digital pianos under $1000.
Featuring Casio's AiR Sound Source technology, the PX-870 offers authentic grand piano tones. The Tri-Sensor Scaled Hammer Action Keyboard provides a responsive touch for both beginners and intermediate players.
Beyond its piano capabilities, the PX-870 provides versatility with a range of instrument sounds. The instrument's 40W speaker system ensures a clear and immersive sound experience.
In summary, the Casio PX-870 strikes a balance between advanced features and affordability, making it a notable choice in the console digital piano category.
You can read our full review of the PX-870 here.
---
The entry-level model of the Arius line is also on sale.
The YDP-105 is a good option for beginners looking for something relatively affordable and with a furniture-style cabinet.
This instrument is pretty basic and straightforward but has everything a beginner needs to start learning the piano.
You can look at the YDP-105 as a console version of the popular Yamaha P-45 we mentioned earlier since they have almost identical characteristics.
You can read our full review of the Yamaha YDP-105 here.
---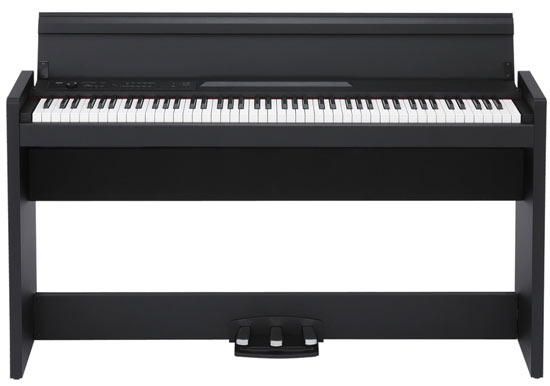 The Korg LP-380 is Korg's mid-range digital piano that was released a while ago but is a great alternative to the newer C1 Air for those on a limited budget.
Until recently, the LP-380 was a flagship model in Korg's range of home digital pianos.
But even now, after the G1 Air and the C1 Air have been released, the LP-380 is still a worthy piano that you can get for a very appealing price.
To see how the LP-380 compares to the market, check out our roundup article here.
---
If you've read our F-140R review, then you'll know that that instrument has a brother, which is (you guessed it!) the RP501R. It's basically the same instrument as the F-140R but in a different cabinet.
Unlike many other mid-range console digital pianos, this one comes with 316 tones and has some fun features that are not normally found on console digital pianos in the price range.
To see how the F-140R (and RP501R) compare to the market, check out our roundup article here.
---
This is easily my favorite deal this year and an absolute hidden gem on this list.
The instrument shares some similarities with our beloved KDP120 model but belongs to the higher-end CN line, bringing about some significant upgrades!
Not only does it feature a more advanced RHIII key action and a higher-definition Progressive Harmonic Imaging sound engine, but it also boasts a more powerful 4-speaker sound system, an OLED display, and a few other small improvements.
The cabinet itself looks more grand, with beautiful front legs resembling the aesthetics of an acoustic instrument.
It's astonishing that this model now sells at a lower price than the more basic KDP120. The sale ends on November 23, so don't miss out!
---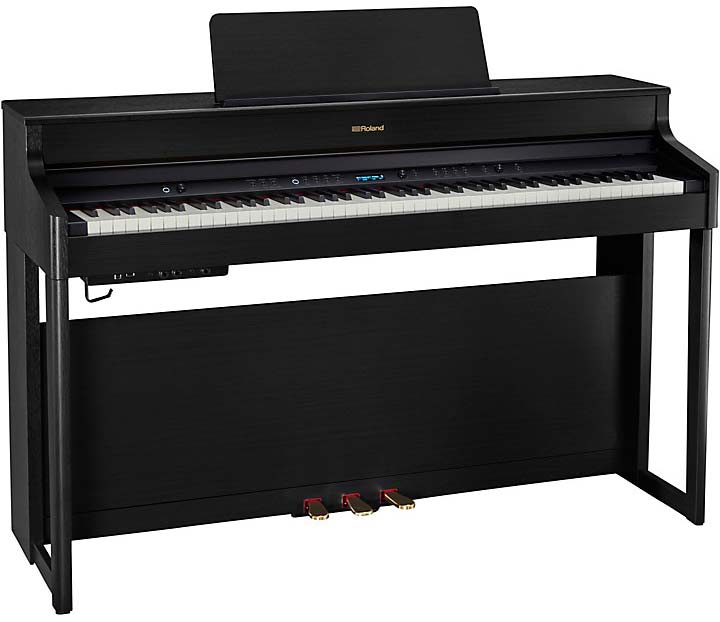 Roland sells this model exclusively through Guitar Center stores. This digital piano seems to look identical to Roland's own HP702, except the latter is available in most regions of the world and has a higher price tag.
We've touched on Roland's high-end HP range in our Best Premium Home Digital Pianos article.
The MP-200 features the same PHA-4 Standard hammer action keyboard as the RP501R but has a more advanced speaker system, a higher polyphony count, and a few extra features.
If you're searching for more than just a faithfully reproduced piano-playing experience and desire an instrument that serves as the centerpiece of your living room, the Roland GP-3 has you covered!
Featuring a grand piano-inspired cabinet, the GP-3 comes with a sophisticated multi-speaker sound system, progressive hammer action, Bluetooth connectivity, and more!
Synth & Music Workstation Deals
Roland's entry-level workstation/synthesizers are currently on sale, providing an excellent opportunity to acquire this versatile instrument. The JUNO DS series, a well-established choice, requires no introduction.
Ideal for those seeking an easily navigable stage keyboard with great sound quality, the Juno-DS offers exceptional value for money. Now is the perfect time to explore its features and benefits.
For a detailed analysis, refer to our comprehensive JUNO DS review.
---
Stepping into the mid-range workstation territory, Roland's Fantom series is designed for those who demand a higher level of performance and production.
If you find the JUNO DS series falling short of your expectations, the Fantom series is your next level.
Equipped with cutting-edge ZEN-core and SuperNATURAL sound engines, along with a robust sequencer, sampler, and multi-FX engine, the Fantom series offers an extensive range of sonic capabilities and a wealth of studio-ready sounds.
It's the go-to choice for serious performers and producers looking to elevate their musical endeavors.
---
Meet Yamaha's CK88, the powerhouse in the CK Series, designed for discerning players seeking a versatile stage keyboard. Boasting 363 voices, including acoustic pianos, e. pianos, organs, and modern synths, the CK88 stands out in its sonic richness.
The user-friendly interface, Live Sets functionality, and dedicated drawbars for the organ section enhance its playability, making it a performer's delight.
Key action is a highlight, featuring Yamaha's renowned GHS (Graded Hammer Standard) with 88 weighted and graded keys, catering to those inclined towards acoustic and electric piano expressions.
Whether you're on stage or in the studio, the CK88 offers a compelling blend of premium features, including built-in speakers, battery-powered operation for portability, and Bluetooth audio input for added connectivity.
---
Back in the day, Kurzweil was known to be one of the drivers of innovation in the digital piano space. Unfortunately, this changed over time as the company's popularity died off eventually.
This might be changing though with the release of this beast (and a few other promising models), which have been getting a lot of positive feedback from musicians around the world.
It would be easier for me to describe what the PC4 cannot do rather than tell you about all the sounds and features that are included. Just know that it's a pro-grade stage piano/workstation that will take care of all imaginable (and unimaginable) music scenarios.
---
The Reface series offers four different synthesizers that each have an incredible amount of sounds to create including organs, vintage pianos, FM sounds and so on.
Each model targets a different kind of sound – the Reface CP for example, gives you the ability to recreate 70s stage keyboards.
These instruments are very portable yet have a lot of potential when it comes to sound shaping.
1) Yamaha reface CP (Electric Piano)
2) Yamaha reface CS (Analog synthesizer)
3) Yamaha reface DX (FM synthesizer)
4) Yamaha reface YC (Combo Organ)
MIDI Keyboard Deals
Very compact and no-frills MIDI controller from M-Audio. The 49es is a great affordable option for those looking for a portable MIDI keyboard with full-size keys and minimal features.
There is also a bunch of useful software included with the keyboard, so you'll be able to start learning/making music right away!
---
Native Instruments is the biggest name in the business, and their plugins and hardware integrate well with each other. Their new Komplete Kontrol S series includes semi-weighted keyboards courtesy of Fatar.
The 49- and 61-key variants of the Komplete Control (henceforth known as the S49 and S61) are virtual carbon-copies of the Nord Stage 3 73's semi-weighted keyboard, and I have to say they're hard to beat.
These keyboards also include a high-resolution OLED display that gives you direct control of NKS supported plugins, something no other MIDI controller can attest to.
---
The Studiologic SL88 Grand Hammer Action is one of the most popular 88-key fully-weighted MIDI controllers. The keyboard uses Fatar TP/40WOOD Graded Hammer Action and is featured in our best MIDI keyboards guide.
It's definitely a worthy option to consider if you're looking for a full-sized MIDI controller.
There's also a Studio version of this keyboard available, which comes with a simpler keybed and a more lightweight body. The SL88 Studio features Fatar TP/100LR Hammer Action and is twice as cheap as the Grand version.
---
Piano Apps & Courses

Playground Sessions is a subscription-based learning platform that teaches piano in a game-like fashion. Playground Sessions co-creator and music legend Quincy Jones says that the goal of his course is "to make learning piano as much fun as playing."
Based on the polls, it's the 2nd most popular online piano method among our readers out of 10 alternatives. Read our full review of the course to learn more.
---
Skoove is another popular method for beginners with a modern interface and versatile courses covering different genres.
Skoove provides sheet music and a keyboard demonstration with highlighted keys for every single lesson and song. This is great for visual learners and for making the connection between the keyboard, the sheet music, and the sound.
Our in-depth review of Skoove can be found here.
Cyber Monday Ends In