It's been 15 years since Casio introduced the Privia digital piano series. To celebrate this anniversary, Casio has released two new keyboard series, the PX-S and CDP-S.
The 'S' in each name shows the main selling point of these new keyboards – the slim factor.
While the CDP-S series aims to be as affordable as possible, the PX-S series (which will be the focus of this review) focuses on innovation instead.
With the PX-S series, Casio attempted to merge innovation with some choice risks to make a piano that could be both slim and immensely playable, the results of which are impressive on paper.
Casio has reaffirmed that the PX-S series is all new, featuring a new chassis, new key action, new sounds, and a lot more additions that make for a new experience.
Some features new to the Privia-series were also incorporated from Casio's acoustic-digital hybrid Celviano series, giving the PX-S series enhanced acoustic simulation and sound quality.
Just the other day we reviewed the starter model of the PX-S series – the PX-S1000, and the focus of today's review is its more advanced brother, the PX-S3000.
The PX-S3000 incorporates extra features that make it a hybrid digital piano/arranger keyboard, but do the extra features justify the increased price point?
Let's find out.
Casio PX-S3000 Specs
Smart Scaled Hammer Action Keyboard with simulated ebony/ivory key textures
88 full-size fully weighted keys
Touch Sensitivity (5 types, Off)
Sound: Multi-dimensional Morphing AiR Sound Source
192-note polyphony
700 instrument sounds
Modes: Dual, Split
3-track MIDI recorder, Audio Recorder (WAV, 16bit, 44.1kHz, stereo)
200 Built-in Rhythms (6 chord input modes), Arpeggiator (100 types)
Pitch Bend Wheel, 2 Assignable Knobs
Fully editable DSP parameters (+100 presets), Reverb (8 types), Hall Simulator (4 types), Surround (2 types), Chorus (12 types)
Registration function (96 sets)
Acoustic Simulator (adjustable): String/Damper/Key Off Resonance, Damper Noise, Key On/Off Action Noise (4 levels, off), hammer response (non-adjustable)
Metronome, Transpose, Master Tuning
17 Temperament Options
Speakers: 8W + 8W (two 16cm x 8cm oval speakers)
Connections: USB to Host (type B), USB to Device (type A), Bluetooth 5.0 (Audio only), Headphone jacks (2), Sustain Pedal jack, Line Out (R, L/Mono), Audio In (stereo mini jack), Expression Pedal/Assignable jack
W x D x H: 52" x 9.1" x 4" (132.2 x 23.2 x 10.2 cm)
25.1 lbs (11.4 kg)
Release Date: March 2019
Check the availability and current price of the Casio PX-S3000 in your region:
Design
In terms of design, the PX-S3000 (much like its little brother, the PX-S1000) is quite unique. The chassis itself is visually striking, both in terms of looks and size.
Just as the PX-S series was designed to be slim, the PX-S3000 packs its features into a compact package, coming in at an impressive 52" (width) x 9.1" (depth) x 4" (height) (132.2 x 23.2 x 10.2 cm). These are the same dimensions as the PX-S1000.
The PX-S1000 and PX-S3000 are both marketed as the slimmest 88-key weighted digital pianos available, and at the time of writing that title is undisputed by a longshot.
This small form factor makes the PX-S3000 an easy instrument to transport, making it ideal for both home and stage use.
The relatively lightweight nature of the keyboard (25.1 lbs./11.4 kg) means that you'll be able to move the PX-S3000 around quite easily.
For comparison, the PX-S1000 weighs 0.4 lbs. (0.2 kg) less, but the extra features are certainly worth the added weight.
The PX-S3000 has a glossy plastic surface, which sets it apart from the matte plastic surfaces found on other digital pianos and keyboards.
While this does look impressive, you'll find that the glossy surface is a fingerprint magnet. Being plastic, you'll also need to deal with scratches when collisions occur.
The unique design of the PX-S3000 also comes from its controls. When switched off, the PX-S3000 is practically spotless, with only a simple Privia logo and a small 3-line LCD screen on the body.
The touch-based control interface uses capacitive touch, which is the same tech found on modern smartphones and tablets.
I found the controls to be responsive enough, and you'll always be able to hit the button you're aiming for, especially once you get used to the effective areas of each button.
The lack of tactile feedback might not appeal to everyone, but I can accept it as a necessary compromise for reducing weight and depth.
A single capacitive surface is naturally less bulky than many buttons with moving parts.
When you turn the PX-S3000 on, the buttons light up and clearly indicate each button, which looks very stylish and modern. The lights are bright enough to be seen under low-light conditions, making it ideal for stage performances.
Thanks to the high contrast, you'll also find the buttons usable in bright situations as well.
Unlike the PX-S1000, the PX-S3000 comes with a compact 3-line LED screen. This makes navigating the PX-S3000 a lot easier, since you've got text to guide you along.
The screen also helps ensure that you don't get lost while cycling through the long list of features.
Going with LED (as opposed to LCD) technology means that you get a lot more brightness, and if you do decide to use batteries, this means a lot less power-drain.
Having previously reviewed the PX-S1000, I find the screen very helpful. Instead of relying on manual, complex key combinations, I can use the on-screen text to assist.
For example, when switching through the 700+ sounds, being able to know what sound I'm on without needing to play a note is very helpful.
We cover this in detail under the Connectivity section. However, I found the experience of playing the PX-S3000 to be complete without the app.
This is a definite plus for performers and gigging musicians, and it adds further portability of the PX-S3000.
Unfortunately, 2 hours is not as much as the 4-hour battery life on the PX-S1000 and probably won't last a full gig.
The PX-S3000 comes with an AC adapter that can be used instead, and I envision most performers will opt for this method of powering.
Overall, the PX-S3000 has an excellent design, built off the solid base of the PX-S1000.
The improvements do enhance the user experience, and as someone who favors a smooth, uninterrupted playing experience, the PX-S3000 both looks and feels good to operate.
The biggest difference when compared to the PX-S1000 is the inclusion of two assignable knobs.
These make the PX-S3000 much more suited for performances, since you can modify performances on the fly.
Furthermore, there's also a pitch bend wheel that makes synth sounds a lot more expressive.
Keyboard
Casio's PX-S3000 shares the same key action found on the PX-S1000. We've covered the keyboard in detail in our PX-S1000 review, so feel free to refer to that review for more details on how the action works.
The PX-S3000 features the Smart Scaled Hammer Action, which is a new 2-sensor action developed specifically for the compact size of the new PX-S series.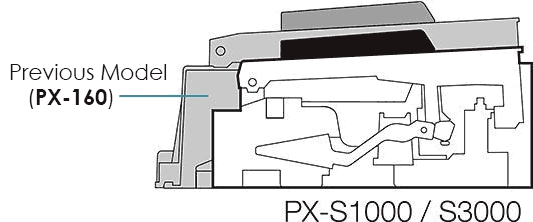 Overall, the keys feel great. They are responsive and allow for quick note repetitions without any issues.
A common complaint with two sensor actions concerns reduced accuracy (when quickly repeating the same notes), but the PX-S series sidesteps this problem by using software, hence the "Smart" in the name.
The keyboard feels slightly different from the three-sensor, Tri Sensor Hammer Action II in previous Privia digital pianos and comes with some important improvements (and limitations unfortunately).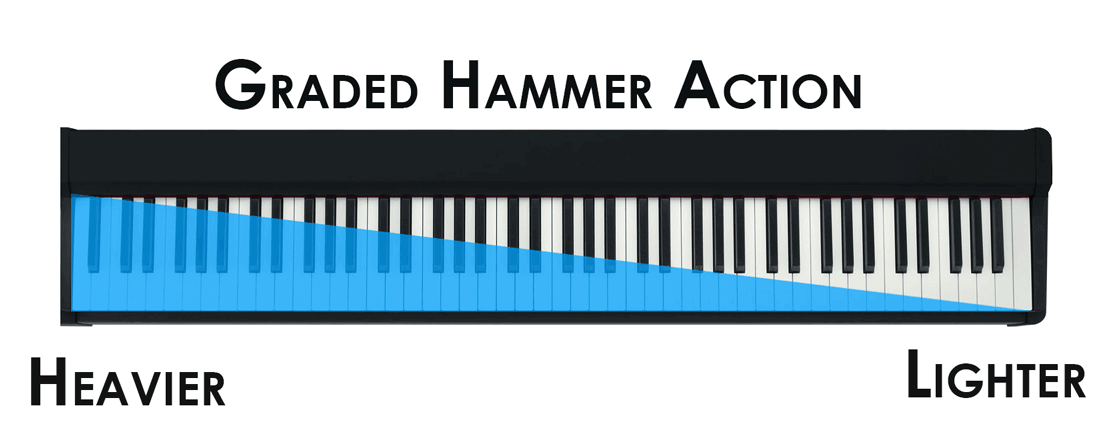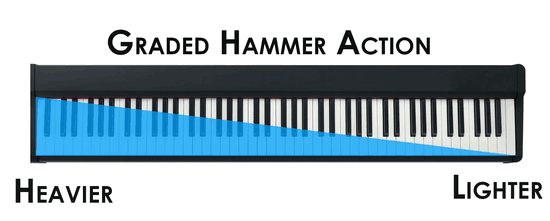 Mechanically, the new action feels similar to the previous generation action used in all Privia digital pianos up to this point.
However, in order to adapt the new key action to the compact body of the PX-S3000, Casio had to reduce its size, which negatively affected the pivot point length.
Since there's less space inside the chassis, the action has become shorter as well, making it harder to play the keys further up the fallboard.
This is especially noticeable when you're trying to play the white keys in between the black ones at their upper points.
This is the only negative I've noticed in the new keyboard action compared to the previous one.
It's important to note the Smart Scaled Hammer Action is considerably quieter and a bit less bouncy than the older action.
The keys are plastic, but they have simulated ebony and ivory surfaces, giving them a textured surface that prevents slippage during play. The texture has also been slightly refined to provide an even more natural feel.
In terms of touch sensitivity, you've got 5 different levels, ranging from light to heavy and everything in between.
Lighter settings mean you'll get louder playing despite softer key presses, and vice versa for heavier settings.
When compared to other key actions like Roland's PHA-4 Standard, Korg's RH3 and Kawai's RHCII, the PX-S3000 feels slightly less realistic and responsive, mainly due to the issues outlined above.
These other actions also allow you to play into the keys easier, as they come with longer pivot lengths.
Regardless, do note that many have commended Casio's new action and high quality, despite feeling slightly unrealistic in some playing scenarios.
Sound
Casio's been marketing the PX-S series as completely new, and they've updated the older sounds found on previous Privia digital pianos.
It still features Casio's famous AiR sound engine, but it offers a new modification of it, so you can think of it as AiR 2.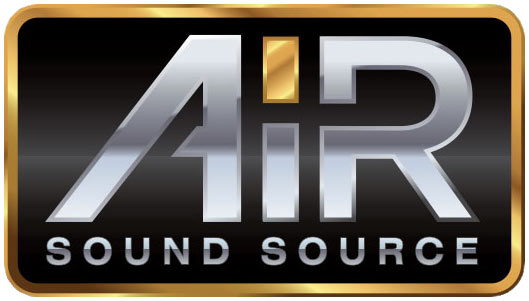 The updated engine includes new sample sets. When comparing these to the ones found on the Privia PX-560 (and other older Privia instruments), it shows a definite improvement.
This can be attributed to the improved reverb, space, and resonance simulation algorithms available on the PX-S3000. These algorithms help bring the sounds to life quite nicely by placing them in a simulated space.
Some have described the PX-S3000 as a digital piano/arranger hybrid, and the fact that you're getting 700 sounds here is a huge upgrade over the 18 sounds on the PX-S1000.
There's a lot of choices here, and it's very easy to find the sounds you want.
The sounds are grouped to the different buttons found on the front panel, but they're also sorted into different subcategories.
For example, pressing the OTHERS button will first show you world instruments, but the following presses will show you the synths, guitars, basses and drum kits.
What's great about the PX-S3000 is that there's no cut off when switching between the tones, which means you can sustain a sound, then switch to another one, start playing it, while the previous tone is still sounding.
With many keyboards, the tone will be immediately cut off when you switch to a different tone, which can be a big problem during live performances.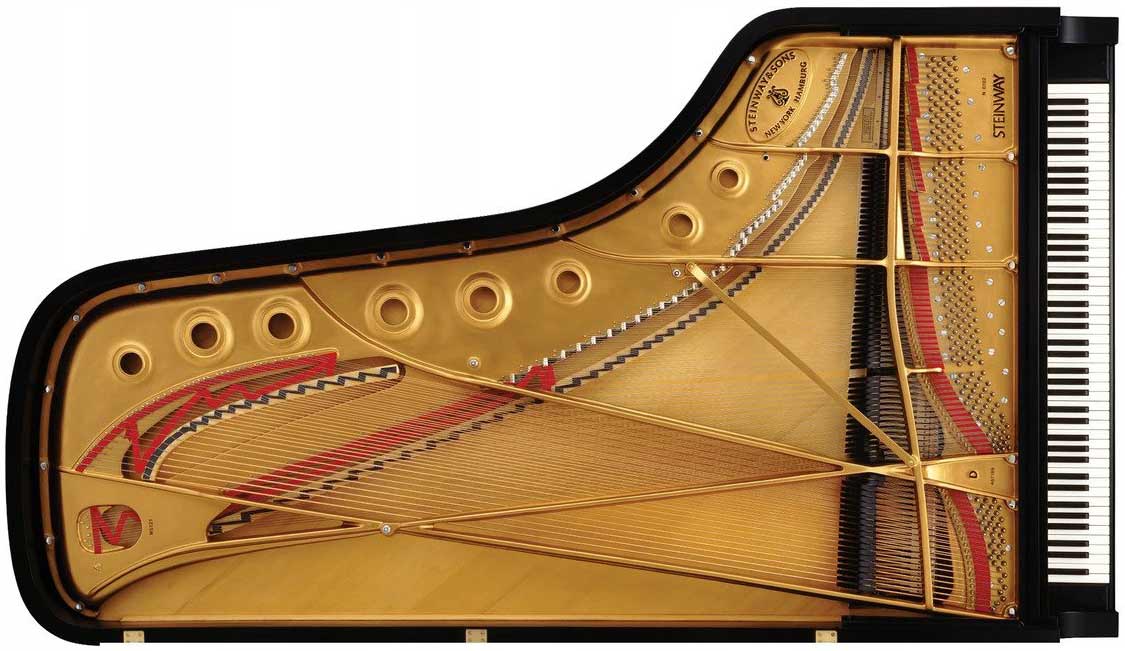 Now, let's cover the main attraction, the piano sounds.
The piano sounds, much like those off the PX-S1000, are sampled from an unspecified 9-foot concert grand, but their main draw is their versatility.
You have concert grands, bright pianos, and other genre specific pianos that work well regardless of play style. I really like the Stage Piano, Mellow Grand Piano and Jazz Piano presets, due to their neutral, uncolored sound.
Take a listen to a few of the many tones available on the PX-S3000:
The integration of the Celviano series' acoustic simulation means you can modify many parameters of each piano sound.
The modifiable parameters include String Resonance, Damper Resonance, Damper Noise, and Key On/Off Action Noise. Each setting includes 4 different intensities and can be turned off as well.
If you like extra control, this really does allow you to shape the piano's sounds to your liking.
---
Other Sounds
The true strength of the PX-S3000 over the PX-S1000 are the other sounds on offer.
Electric pianos include both synthesized and amped-up variations of classic sounds.
Whether you're going for the 70s-style Wurlitzer and Rhodes sounds or the famous FM-synthesis sounds of the 80s, there's a lot of authentic tones available here.
Harpsichords and vibraphones also come with many variations, including a pretty good music box and xylophone emulation.
However, organs are where the PX-S3000 really excels. The responsive, not overly heavy keys make glides and organ-specific playstyles easy to do, and the knobs mean you can simulate drawbar effects to a certain degree as well.
Speaking of the knobs, they make the synths voices a joy to play. The sounds are lush enough as they are but being able to switch the filter cutoff on the fly means that you can implement buildups and variations easily.
Guitar sounds are also included, and the amount of detail available is quite impressive.
While you might need a manual the first few times you try it out, you'll find that expressive playing is definitely possible.
You can switch between strumming, muted, and ghost notes and so on by switching through the octaves, and there's even support for strumming. Add different samples for different velocities to the mix, and you'll be able to achieve a high degree of realism.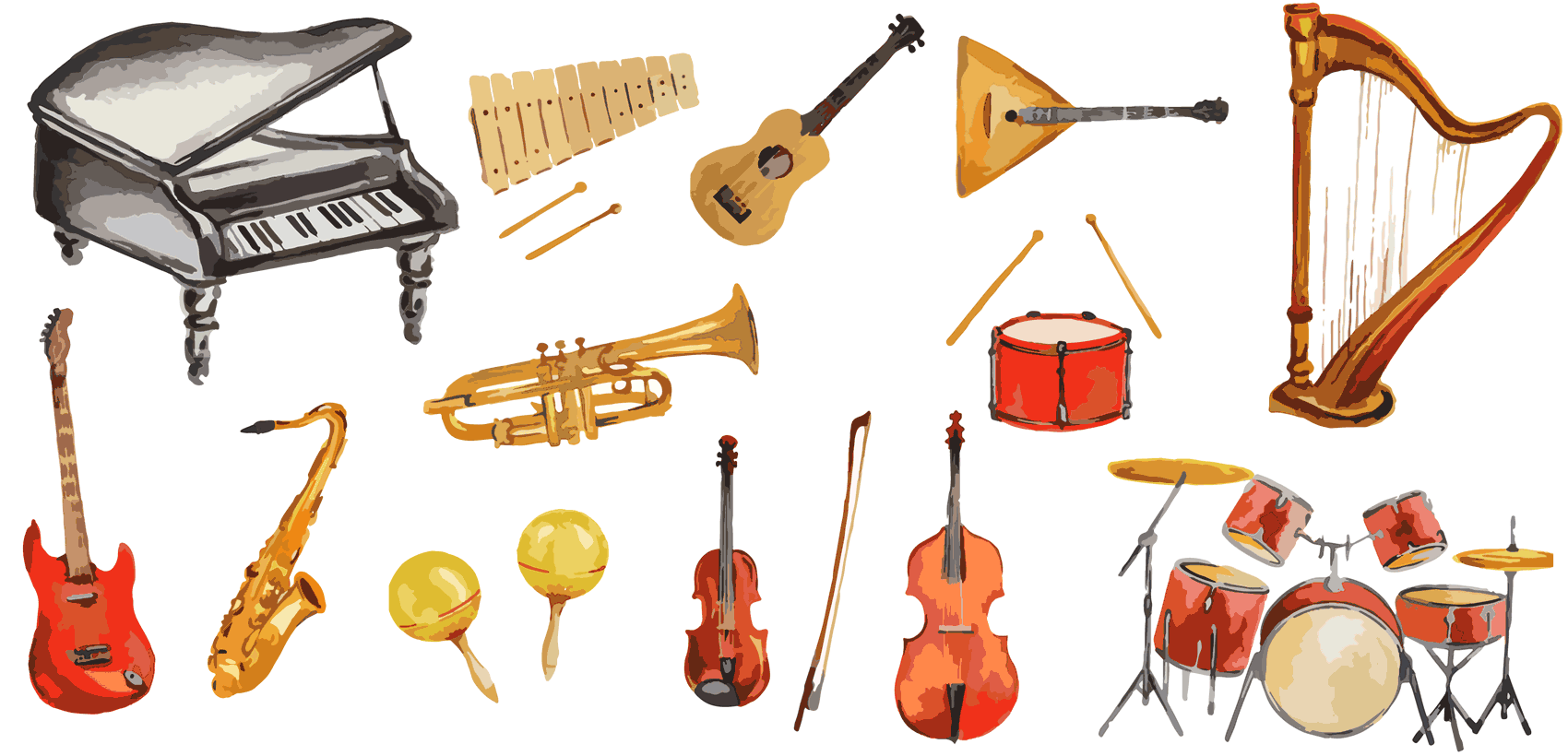 Strings are a welcome inclusion, and the pads also help fill a similar role if a different tonality is desired.
These might not sound amazing in isolation, but they are especially useful when layered with piano sounds or with anything that has a defined transient. We'll discuss this further in the Features section of the review.
Drum kits are also included, and they cover a wide range of styles, including hip-hop's synthetic drums and the acoustic drums which you would expect in rock and jazz.
These sounds come with decent pressure sensitivity and can be fun to play around with from time to time. You'll mainly be using them in the form of accompaniments though. More on that shortly…
---
Effects
The PX-S3000 comes with 3 "Sound Mode" effects, a configurable DSP effect, a chorus unit, and variable brilliance.
Sound Mode Effects
The Sound Mode effects include the Hall Simulator, Reverb, and virtual Surround Sound modeling. The Hall Simulator and Reverb both simulate space.
The Hall Simulator replicates a large space and is identical to the effect found on the PX-S1000.

On the other hand, the Reverb unit simulates smaller ambient spaces, resulting in a more intimate sound.
The Hall Simulator has 4 main algorithms, and each has a tweakable intensity that ranges from 0 to 42. These algorithms include:
Standard Concert Hall
Opera Hall
Berlin Arena Hall
British Outdoor Stadium Hall
On the other hand, the Reverb simulator includes the following algorithms:
4 room algorithms
3 hall algorithms
1 stadium algorithm
All these algorithms sound good, and most come with a default reverb selected. If you like tweaking the minute details of sounds, you'll definitely welcome the extra options.
The Surround Sound setting simulates virtual surround, making the speaker outputs feel as if they're coming from different directions. The effect is subtle, but you get a slighter, wider sound when its on.
Note that this effect only applies through the main speakers and is disabled for sounds from the Phones or Line Out jacks. This effect is off by default, so it is optional.
DSP Effects
Casio held little back when making the PX-S3000, and their digital signal processing (DSP) chains can be edited deeply. These range from basic chorus or equalizers to complex amplifier chains with compressors, amps, and cabinet sims.
While it's definitely not easy to edit sounds on the fly, it is convenient enough to map 2 specific controls to the assignable knobs.
For example, I can map the drive of the amps of a specific amplifier DSP effect to Knob One to add intensity to my playing on demand.
Some sounds also include DSP effects natively, such as rotary speakers for organs and amplifier simulations for bass and guitar sounds. Having a decent starting point for all sounds is very helpful.


Depending on the DSP effect selected, there can be up to 4 modules with configurable parameters. This includes dry/wet controls, effect-specific controls, and so on.
While it is slightly unfortunate that you can't mix and match modules to get your own custom effect chains, I'm satisfied with the 100 available presets, as they're all chained in ways that make sense.
Performers will find the DSP effect chains very helpful, allowing them to tune sounds to specific applications and sound systems.
As previously stated, presets are included with most sounds, which means that players who don't want to dive deep into detailed editing can still enjoy versatility.
If you want to learn more about DSP effect and how they work on the PX-S3000 refer to the video below:
Chorus
Chorus can be engaged separately from the DSP effects and comes in 12 different intensities.
Adding a touch of chorus to sounds can add a bit of depth, with slight delay and detune, which is particularly helpful for synth and electric piano sounds.
The intensity changes the chorus type from a subtle chorus to full-on flanging and delay.
Brilliance
Brilliance allows you to modify your sound to be brighter or mellower. This setting has a range of -3 to +3 and serves as an alternative to using an equalizer as your DSP effect.
---
Polyphony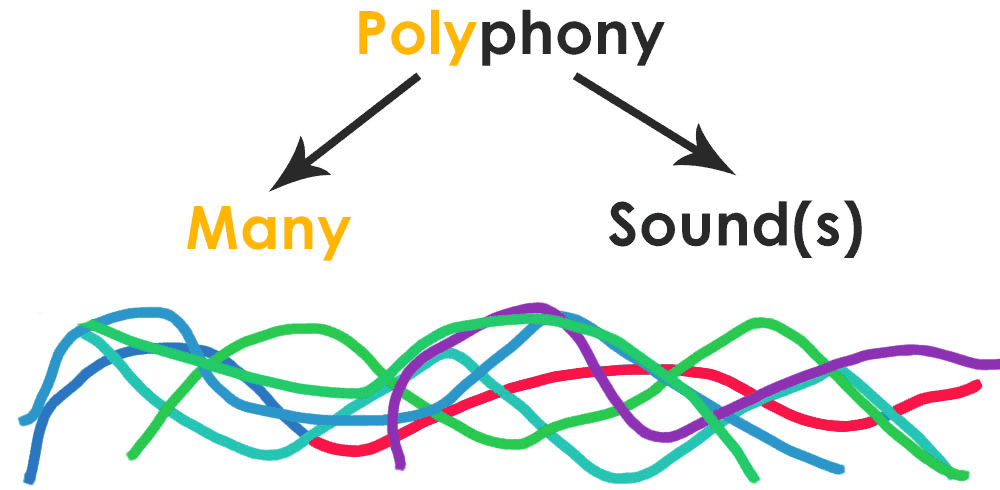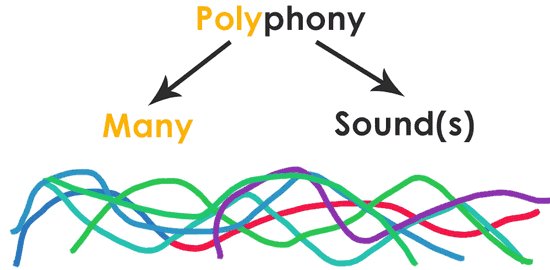 The PX-S3000 has 192 notes of maximum polyphony. This is sufficient for any song, regardless of genre, and even allows you to play with layered voices.
High polyphony also means you won't get notes cutting off with accompaniment mode on, as those involve multiple parts playing at the same time.
---
Speakers
The speakers on the PX-S3000 are identical to those found on the PX-S1000.
As with the previously reviewed model, I am impressed that Casio opted to include speakers at all, despite the minimal footprint of the PX-S3000.
The speakers sound good and deliver a wide stereo field, even without the simulated Surround Sound. The speakers are powered with two 8W amplifiers.
The speakers are back-facing, so for best results, place the PX-S3000 against the wall to maximize sound reflection.
Features
The PX-S3000 includes many features you don't normally get on digital pianos. In fact, many of the features discussed here are more commonly associated with arranger keyboards.
Modes
Layer mode, Split mode and Duet Play mode are included on the PX-S3000.
Layer mode allows you to play two sounds simultaneously and comes standard on most keyboards and digital pianos, no matter the price range.
A common use of layer mode involves strings and pianos, delivering a ballad-style tone with a rich sustain.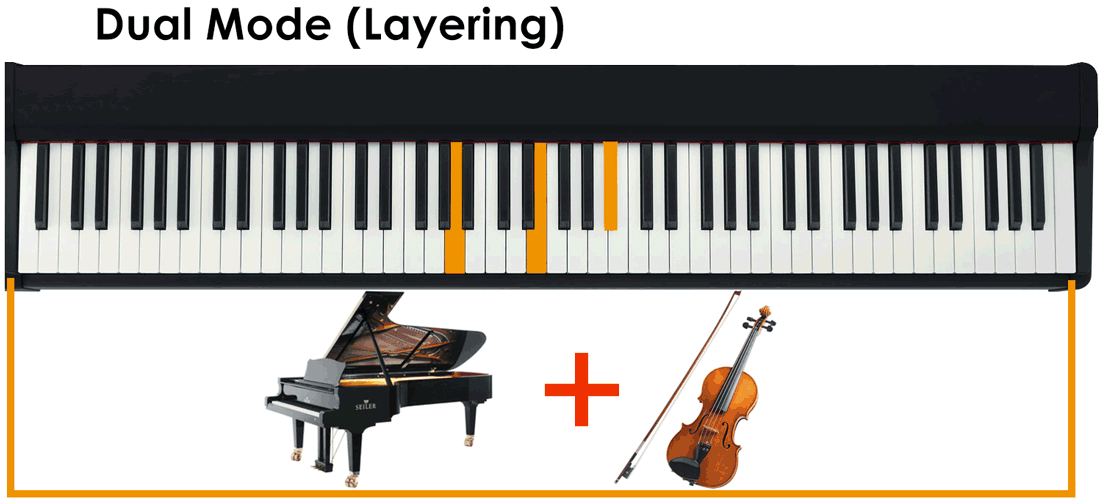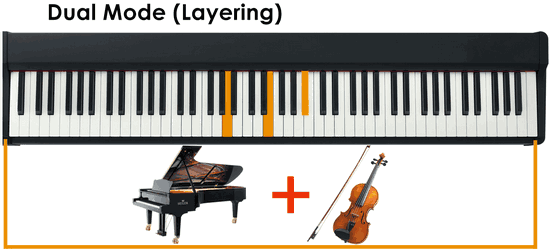 Since the PX-S3000 comes with many synth pads, you can get even more variations of this playing style.
You can also layer electric pianos with their acoustic counterparts for a harmonically rich tone.
Split mode allows you to play different sounds on the left and right of the keyboard.
This mode is far more fleshed out than the variant included on the PX-S1000, which only allowed you to use a bass sound on the left of the keyboard.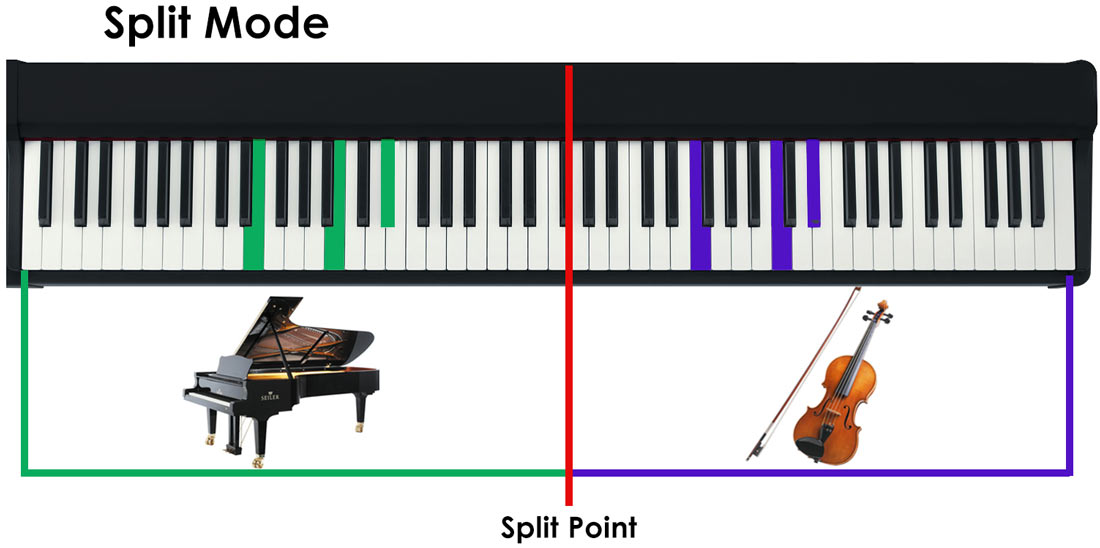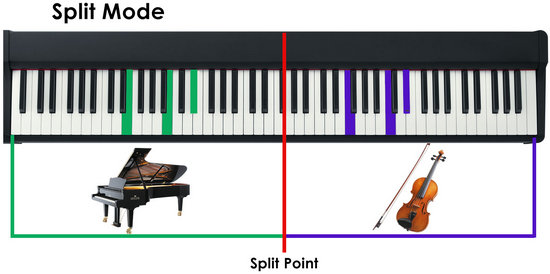 On the PX-S3000, you can specify what tone is assigned to each side. You can even assign two tones to the right side, essentially having layer mode active on the right side.
This is very versatile, and combined with the recording functions, can let you get really close to full songs.
For both modes, you can also adjust the individual parameters of each individual sound. This feature makes the PX-S3000 well-suited for performances.
To boost ease of use further, you also have registrations, which allow you to save all your settings as a complete preset.
The PX-S1000 lacked this feature, making it less suitable for performances. Being able to save settings is particularly helpful since there are thousands of possible combinations available on the PX-S3000.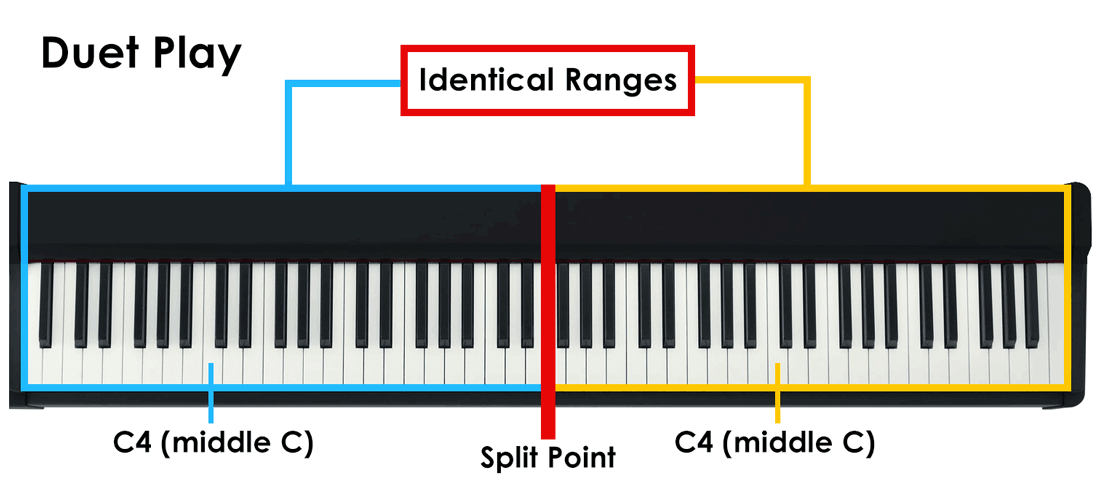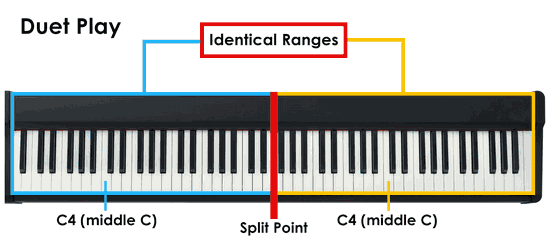 Finally, you have Duet Play mode, which is tailored to teachers who require a convenient method of demonstration.
Duet Play mode is similar to split mode, but both halves of the keyboard share the same tone and octave range, essentially giving you two half-sized pianos.
This allows instructors to sit beside their students and teach by showing.
---
Auto Accompaniment
Accompaniment mode is another feature that sets the PX-S3000 apart. This mode allows a backing track to be played based on the keys you play, allowing you to perform as a one-man-band.
This feature will be familiar to keyboard players, and Casio has made great implementations of accompaniment features in their past keyboards.
For the unfamiliar, the lower registers of the keyboard tell the backing track what chords to play to, and the upper registers are free to play whatever sound is currently selected.
This allows you to add excitement to performances on the fly and can be easily accessed via buttons on the front panel.
Also, you can opt for the less-used low register keys to access rhythm variations without excessive movement. Once I got used to the specific key combinations, this became my preferred method of mixing up the rhythms.
The genres on offer here are varied and cover pop, Latin, and ethnic styles. This is a great way to spice up practice sessions and can also serve as a fun alternative to the included metronome.
---
Arpeggiator
Arpeggiators are not a common feature on digital pianos, but they are welcome additions to keyboards that have guitar and synthesizer leads, allowing quick repetitive patterns to be played by simply holding down multiple keys.
These might not be too useful for classical piano players, but players using the accompaniment mode will certainly find this helpful, particularly when used for specific instruments like guitars.
To get a better idea of how auto accompaniment and arpeggiator work, refer to the video below.
---
Auto Harmonize
Auto Harmonize mode is somewhat rare in keyboards, but it allows a player to create harmonies for right-hand melodies.
This is done based on the currently set key, and you can define the type of harmonization that happens.
These include 5th harmonies, octaves, and even chords. Like the arpeggiation features, these are a welcome addition for use in conjunction with accompaniment mode.
However, know that you must use either the arpeggiator of auto harmonizer one at a time. They cannot be activated simultaneously.
---
Song Recording and Playback
The PX-S3000 comes with 6 demo songs but that's pretty much it. The keyboard doesn't provide any other songs for practice, unlike many other digital pianos, especially those geared towards beginners.
However, you can also record your own songs using inbuilt audio and MIDI recorders.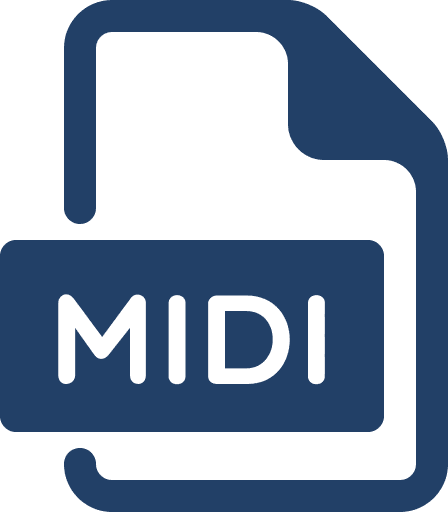 MIDI recording allows you to record your playing without committing the selected voices and settings, meaning you'll be able to change certain details after recording.
This function allows you to record up to three tracks per song, and you can save up to 5 recorded songs in internal memory.
The MIDI recorder is quite advanced, allowing you to select which track you're recording to.
It even allows you to overdub (adding notes to previously recorded tracks). MIDI data can be further edited in a dedicated program or digital audio workstation.
Each user song includes a left and right part, which can be recorded individually. This is helpful when practicing left- and right-hand parts individually. You can even selectively mute parts as well.
The Audio recorder is an alternate method of recording your own playing.
In this case, you'll be recording the actual sound of the instrument, so you won't be able to change the tone, tempo, rhythm and other performance settings after the recording is done.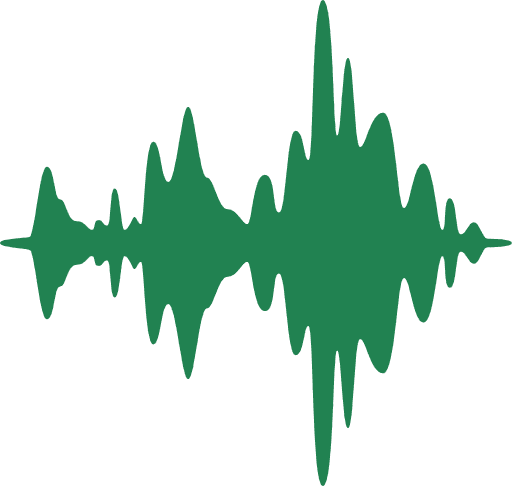 At the same time audio recordings can be easily played back by computers and smart devices without the need of special software (DAWs, VST Plugins).
You can easily share them on social media, convert to other audio formats (MP3, AAC, etc), or burn to a CD.
The audio files are recorded as 16bit 44.1kHz stereo WAV files, which you can save to a USB drive via the USB type A port.
Connectivity
The PX-S3000 shares its smaller sibling's excellent connectivity, with a few additions that make for a more complete experience.
A headphone jack ensures that you can have late night practice sessions without disturbing the neighbors.
For this, the PX-S3000 includes two stereo mini jacks (1/8″ | 3.5 mm), which are conveniently located at the front left of the instrument.
The speakers turn off when headphones are plugged in, but this can be modified in the settings menu.
There rest of the port are one the rear panel.
1/4" Line Out jacks (R, L/Mono) are included and allow the PX-S3000 to connect with PA systems or studio interfaces for high-quality sound recording.
An Audio In mini jack is included and allows you to connect your phone or music player and playback songs through built-in speakers.
This is great for practicing to a backing track and is quite convenient.
Alternatively, you can connect audio playback devices via Bluetooth Audio. This bypasses the need for cables, which is certainly convenient.
A USB to Host (Type B) port is located at the back of the piano and allows you to connect the PX-S3000 to supported devices.
This is the main way you'll connect to Casio's Chordana app and this also serves as a USB-MIDI connection, allowing you to record to supported software like Propellerhead's Reason, Cubase and Logic Pro.
To use the port, you might need a Lightning-to-USB Camera adapter for iOS devices, or you could get a Wireless MIDI adapter. The wired option minimizes unwanted latency, whereas the wireless option is less clumsy.
A USB flash drive port (Type A) is included and allows you to connect flash drives to save song files. This is missing from the PX-S1000 and being able to save recorded audio files is a huge plus.
Finally, you have 3 pedal jacks, a damper pedal jack, a proprietary pedal unit jack, and an expression pedal jack.
The damper pedal jack allows you to use any standard damper pedal that has a ¼" connector. The included damper pedal connects straight into this jack.
The expression pedal jack allows you to connect any standard expression pedal that uses the ¼" connector.
This is not something that comes included in the box, but it is nice to have the option for even more expressive playing.
The PX-S3000 also supports both Type 1 and Type 2 expression pedals, and you can assign it to specified parameters from the menus. This is another feature not present on the PX-S1000.
The proprietary pedal unit jack is designed for Casio's special 3-pedal units.
Unfortunately, this does not support all 3-pedal systems on the market and is mainly designed for the Casio SP-34, which is sold separately.
---
Chordana Play for iOS and Android
While the PX-S3000 comes with a screen, it is a basic 3-line, text-only screen that doesn't come with too much real estate.
For people looking for a more graphical method of interacting with the various functions, Casio's own Chordana Play app lets you utilize your smart devices as a separate touchscreen interface.
While the Chordana Play app was mainly designed for tutorials and lessons, Casio keyboards can be connected for direct function control.
This allows you to change sounds and rhythm/accompaniment settings, and even control recording functions, straight from the app.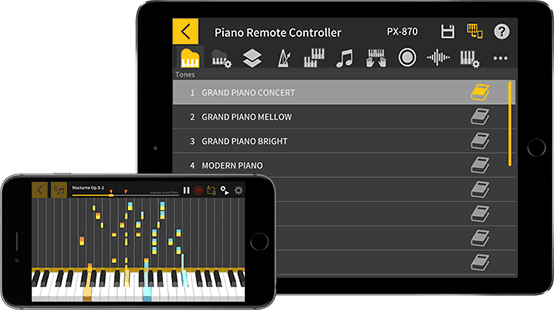 This improves the experience, but I found the Chordana Play app to be somewhat slow when used with the PX-S3000, despite the smooth experience with the PX-S1000.
I expect this is a result of the huge array of sounds and features, which adds to the load time of each menu and list.
This is unfortunate, as the app improved the experience with the PX-S1000 significantly. I hope future updates will optimize the app further, since having a large touch interface really helps make the PX-S3000 feel more fluid.
Thankfully, the PX-S3000 is a complete experience without the app.
The small screen might not be the best method to navigate the many features and sub-menus, but its still perfectly usable. Being able to save entire registrations also makes navigation on stage that much easier.
For now, I'd say the app works fine for home use, but if you're on stage, the delay makes it generally unusable.
You'll sometimes need a full two seconds before a menu loads, which far from ideal (maybe it was just the device I was using, so feel free to share your experience with the app).
Accessories
Keyboard Stand
The PX-S3000 does not come with a stand, but most generic stands work well. Just note that you may find most to be oversized due to the keyboard's small form factor.
If a generic X- or Z- style stand doesn't look visually pleasing, you can opt for the matching Casio CS-68P stand, which was designed for the new CDP-S and PX-S digital pianos.
Personally, I'd go with an X- or Y-stand if I were going to use the PX-S3000 on stage.
For home use, the CS-68P furniture-style stand will provide more stability to your setup, and a more pleasing appearance overall.
The PX-S3000's small size fits most if not all stands available commercially. Here are a few good options for you to consider:
---
Damper Pedal
The SP-3 is a basic square-shaped switch pedal, which works but is less than ideal for the PX-S3000.
The PX-S3000 supports half-pedaling, but the SP-3 only has a binary on/off option. Swapping this out with a larger, more sophisticated pedal is definitely recommended.
As usual, I recommend checking out the M-Audio SP-2, which is one of the most popular sustain pedals available out there. It has a piano-style design, excellent build quality and durability.
---
3-Pedal Unit
The Casio SP-34 is specifically designed for the PX-S series and allows the use of soft, sostenuto, and damper pedals in a single unit.
For those looking for a complete digital piano experience, this is essential.
If you're interested in using the PX-S3000 as an arranger keyboard, the 3-pedal unit doesn't add much to the experience.
However, the SP-34 seems to be the only option if you want half-damper support.
I'd say the SP-34 appeals to classical pianists who need to be proficient with pedaling and footwork.
Do note that the PX-S3000 does not support the previous SP-33 pedal unit.
---
Expression Pedal
Most people may consider expression pedals an unnecessary purchase, and it depends on the styles of music you play.
For instance, pad and string ensemble players can attest to the importance of expression pedals, allowing for volume swells and drops that add to the realism while playing.
There are a ton of expression pedals out there, but unlike sustain or damper pedals, most should work fine, as they're all built on the same principles and design.
If you're looking for an expression pedal, I recommend the Moog EP-3 Expression Pedal, which is affordable while still feeling solid and responsive.
Of course, if you just want to use the PX-S3000 for standard piano playing, an expression pedal is not required.
---
Carrying Bag
If you travel a lot and plan to move the PX-S3000 around often, you may want to get a carrying bag or case that will make transportation easier and safer.
Specifically for the new PX-S series (will fit the CDP-S series as well), Casio designed the SC-800, a high-quality protective case that you can get for a little over $100.
---
Headphones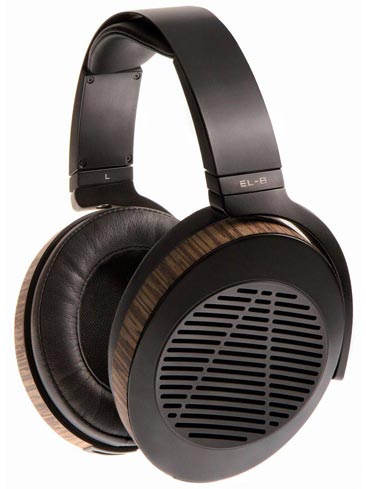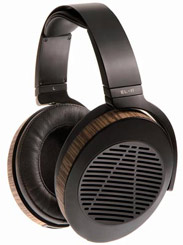 Headphones come in very handy when you want to practice in private, focusing solely on your playing and not disturbing others nearby.
Moreover, a good pair of headphones will provide a clearer and more detailed sound compared to the onboard speakers.
Check out this guide to learn how to choose the best-sounding headphones for your digital piano.

Summary
Pros
Excellent design and build quality
Super-slim form factor
Runs on 6 AA batteries
Inclusion of screen means navigation is easier
Solid keyboard action with a nice feel
A large selection of great sounds
A variety of piano tones with tweakable parameters
192-note polyphony
Accompaniment mode with a large selection of rhythms
Built-in Audio Recorder (WAV, 16bit, 44.1kHz, stereo)
Ability to save sounds and settings (registrations)
Editable DSP effects
Comes with 2 assignable knobs and a pitch bend wheel
Bluetooth 5.0 (Audio)
Cons
Key pivot length is quite short
Glossy finish is a fingerprint magnet
Touch-based controls aren't tactile
No Bluetooth MIDI support
Chordana app feels slow
---
I loved the PX-S1000 when I reviewed it, and the PX-S3000 replicates the innovations found there while adding even more features to the mix.
Having an in-built screen means navigation is much easier, and Casio used the ease of operation to add in more sounds and a full-fledged accompaniment mode, making the PX-S3000 a rare digital piano/arranger piano hybrid.
All the pros of the PX-S1000 apply here, and you're getting a substantial upgrade to previous Privia digital pianos in nearly every regard.
A lot of the improvements truly shine in the PX-S3000. The high polyphony count works great with the Layer mode and accompaniment features, ensuring that no sounds cut off abruptly and that most sounds take advantage of the lighter keys.
The PX-S3000 feels like Casio pushing the PX-S1000 to the limit, and I'm very happy with the result. This is an excellent keyboard with a ton of features that make it a joy to play, and I'm still amazed at how slim it is.
While there are 700 sounds, most sound terrific. This is definitely not a case of quantity over quality.
The fact that most sounds come with DSP settings that can be tweaked to taste is fantastic. Customization lets you make each sound your own and being able to save registrations is another welcome addition.
The PX-S3000 manages to fix most of my issues with the PX-S1000, apart from the short pivot point, which to be fair is something inherent in the design.
The PX-S1000 was excellent, yet the PX-S3000 adds a lot more to the mix. The additions definitely justify the extra money.
With that said, I wouldn't say the PX-S3000 is a no-brainer. Consider whether the extra features are necessary to your own needs before making a purchase.
The PX-S1000 and PX-S3000 share the same dimensions, sound engine, and keyboard.
The former is comparatively basic, with 18 sounds to the PX-S3000's 700. You're also sacrificing the accompaniment mode and ease of navigation that comes with a screen.
However, these features are just bonuses for people looking for a great digital piano for practice purposes.
On the other hand, if you're looking for a keyboard geared towards performances, the PX-S3000 is the choice for you.
The screen and extra knobs make the PX-S3000 easier to use and truly shine in performance settings.
Here are some of the main differences between the Casio PX-S3000 and PX-S1000:
Casio PX-S1000
18 Built-in Tones
2-track MIDI recorder (1 song)
USB type B
60 Built-in Songs (for playback and practice)
Casio PX-S3000
700 Built-in Tones
3-track MIDI recorder (5 songs)
USB type B + USB type A (for connecting flash drives)
Built-in Display
MIDI and Audio playback (from the flash drive)
Audio Recorder (WAV, 16bit, 44.1kHz, stereo)
200 Built-in Rhythms (6 chord input modes)
Auto Harmonize function (12 types)
Arpeggiator (100 types)
Pitch Bend Wheel
2 Assignable Knobs
Fully editable DSP parameters (+100 presets)
A few extra Reverb and Chorus effects
Registration function (96 sets)
Expression Pedal (assignable jack)
---
All positivity aside, there are definitely points where the PX-S3000 could improve.
The key action's short pivot length affects an otherwise enjoyable playing experience. The glossy finish, while striking, does leave it susceptible to fingerprints and scratches.
Finally, having Bluetooth MIDI would be preferable to Bluetooth Audio, since that would make connecting the Chordana app much easier and less cumbersome since cables would be unnecessary.
Check the availability and current price of the Casio PX-S3000 in your region:
Alternatives
There aren't many competitors to the PX-S3000 in this price range.
Most stage pianos and digital pianos that have functionality similar to the PX-S3000 cost well over $1000, which makes Casio pioneers in some way.
Check the video below to see how the PX-S3000 compares to some of the famous stage pianos on the market including the Yamaha CP88, Korg Grandstage and Dexibell VIVO S7 Pro:
As you can see most of these instruments cost more than double the price of the PX-S3000.
If you're looking for something more affordable, I'd recommend checking out the Casio PX-560 model, which despite being older than the PX-S3000, offers even more options for sound customization and additional features for live performances.
You can read my in-depth review of the PX-560 here.