Note: Due to rising inflation, the prices of digital pianos have increased by 10-20%. As a result, some of the models discussed in this article may slightly exceed the budget we've set.
---
In the past several months, we've tested and determined the best digital pianos in different price categories, and now it's time to take a deeper look at the crème de la crème – the best portable digital pianos for advanced players.
The instruments we're gonna talk about are pretty much the best portable digital pianos you can get regardless of price.
Note that by 'digital pianos' I mean digital pianos – not stage pianos, workstations, synthesizers, or MIDI-controllers. We'll cover those in separate articles.
Pro-Grade Digital Pianos: Quick Overview

The market of high-end portable digital pianos is not as saturated as the lower-end segment. In fact, it's dominated by three companies – Yamaha, Roland, and Kawai.
The main reason for that is that it takes a lot of effort and resources to make a high-quality digital piano that advanced players will find a viable alternative to their normal practice instrument such as an upright or grand piano.
And it's companies like Yamaha and Kawai with dozens of years of knowledge and experience in making acoustic pianos that take the lead in this segment of the digital piano market.
If 15 years ago you told me that a sub-$2,000 digital piano would have such a detailed and rich piano sound, I would probably say you're crazy.
But this is the reality today, and I couldn't be more excited to be witnessing this advancements in technology firsthand.
Obviously, there are some limitations connected with the portable design of these digital pianos and this mostly affects the key action mechanism.
See, it's hard to fit a full-size wooden 'seesaw' action (like Kawai's Grand Feel) into a portable and gig-friendly instrument.
So, if you're looking for the most realistic touch out there, you should look in the direction of console digital pianos. The same applies to sophisticated speaker systems.
This means that with high-end portable digital pianos you can enjoy a top-notch sound and a nice touch without breaking the bank. Sounds good? Let's dive right in!
Below you can find what we think are the best digital pianos for advanced players under ∼$2,000:
Kawai ES920 – Kawai's Most Advanced Portable Digital Piano
Roland FP-90X – Expressive Sound and Award-Winning Design
Yamaha P-515 – The Flagship of the P-series with a Wooden Key Action
Casio PX-560 – A Powerhouse for Those Who Need More Than Just a Piano
Best Portable Digital Pianos for Advanced Players (Under ∼$2,000)
All digital pianos on this list share the following characteristics:
---
1) Kawai ES920 – A top-grade digital piano that deserves to be on the top of your list

---
The Kawai ES920 is one of the first instruments you should consider if you're looking for a realistic playing experience.
The ES920 has been praised by many intermediate and professional piano players for its rich, uncolored piano tone and a natural-feeling key action.
Although there are other powerful digital pianos out there competing with the ES920, this keyboard remains one of our favorite portable digital pianos on the market. Chances are you'll love it too.
Let's take a closer look at what makes the Kawai ES920 such a good instrument.
Touch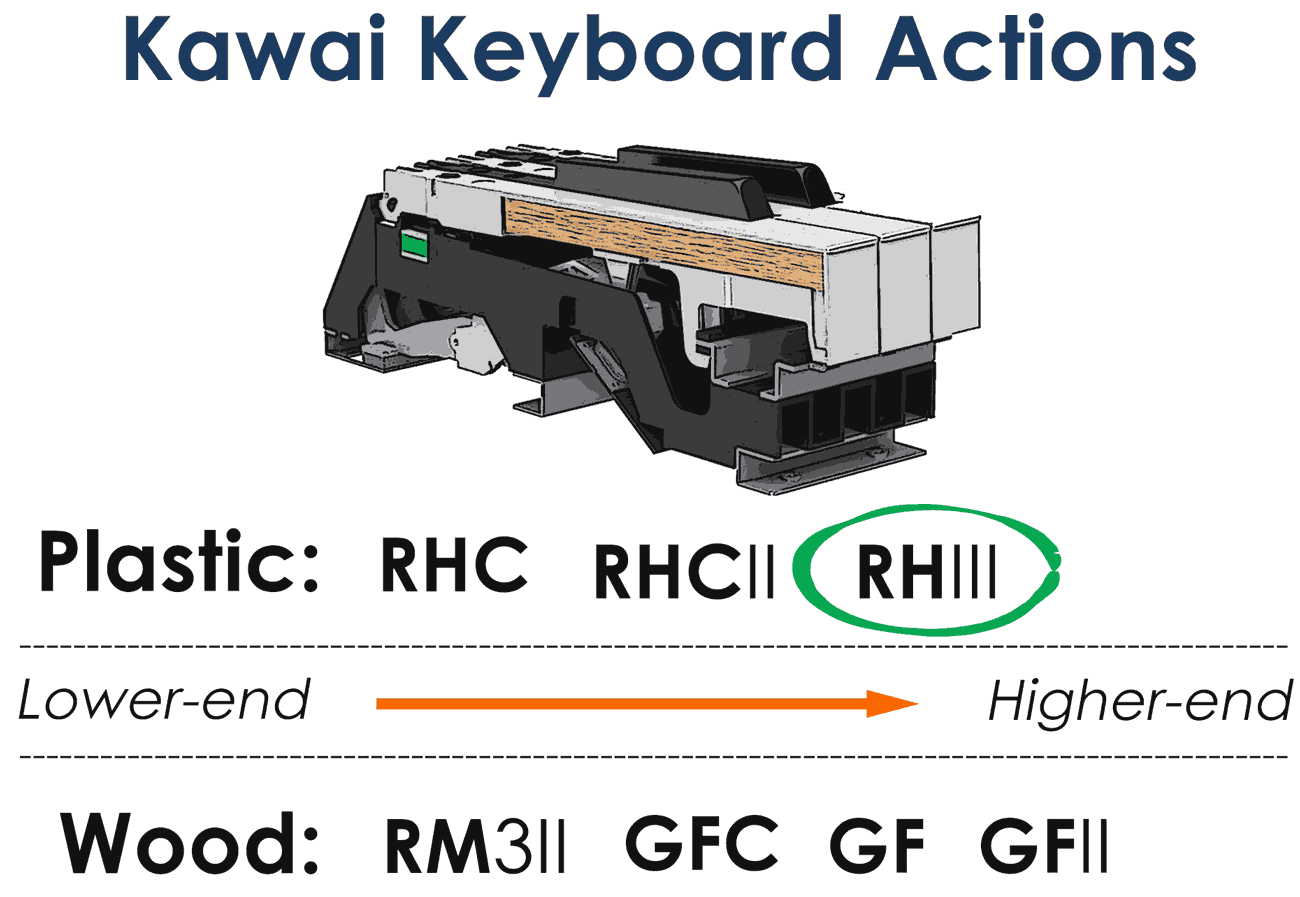 The ES920 comes with the Responsive Hammer III keyboard action, which is the best plastic key action in Kawai's arsenal.
The fact that the RHIII is not a wooden key action doesn't make it any less realistic.
Yes, it doesn't feel as good as Kawai's wooden "seesaw" actions, such as Grand Feel Compact and Grand Feel II, which have longer wooden keys (including the hidden part), excellent pivot length, and mechanical behavior similar to a grand piano.
However, these key actions also require more space inside the chassis, and, more importantly, they add significantly more weight to the instrument, making it far less portable.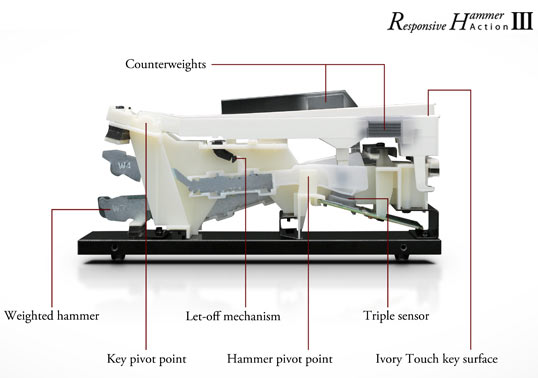 The RHIII keyboard features 88 progressively weighted keys with simulated ivory keytops for easier control in high moisture situations.
Each key has an inserted metal counterweight, which balances the weight of the hammer and allows the keys to return to their resting position more naturally. This also improves playability and control, especially when playing pianissimo (very softly).
To bring the experience even closer to the real deal, the RHIII simulates escapement (let-off), a subtle 'notch' felt when you press the keys gently.
Overall, the RHIII is a joy to play and there isn't much to improve here to be honest, except maybe to reduce key bounce-back slightly, which is quite emphasized on the ES920 and may not be to everyone's liking.
Sound
Sound is another area to pay close attention to. It's important that you truly like the tones on offer and find them realistic enough for your needs.
The ES920 does an excellent job of replicating the sound of a grand piano and there are several reasons for that.
At the heart of the instrument, you'll find the Harmonic Imaging XL sound engine that offers 38 tones, including some of Kawai's finest grand pianos.
Piano sounds here are sampled from 3 magnificent Kawai grand pianos – Shigeru Kawai SK-EX 9-ft. concert grand, Shigeru Kawai SK-5 chamber grand, and Kawai EX concert grand.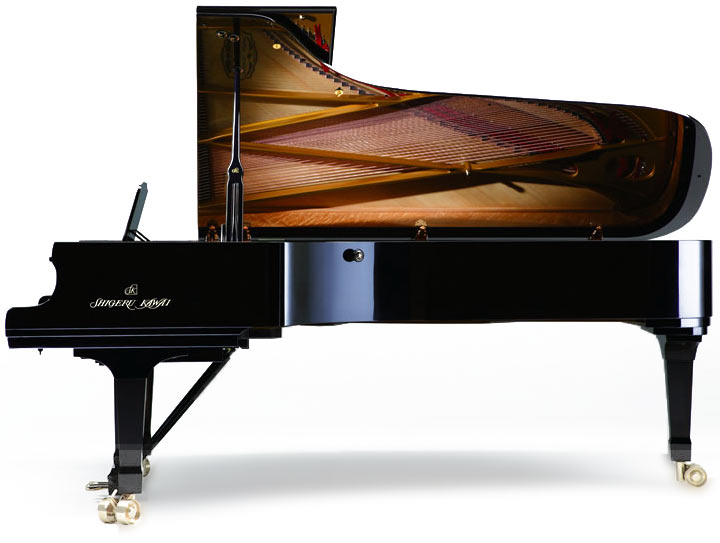 Each of these piano tones has its own unique character and is suitable for different genres and playing situations.
I'm a big fan of the SK-EX tone, which is the flagship piano sound on the ES920.
This is an incredibly expressive and detailed tone that flows so beautifully and smoothly that you can almost feel the instrument under your fingers.
Here are a few classical pieces played on the ES920 using different piano tones.
What makes the sound even more versatile is that you have full control over it.
Kawai's Virtual Technician feature (available internally and via the app) allows you to adjust various sound parameters and piano elements to get a tone you like.
There are 21 parameters that include touch curve, voicing, damper resonance, damper noise, string resonance, key-off effect, fallback noise, hammer delay, top-board simulation, decay time, minimum touch, temperament, user key volume, half-pedal adjust, and soft pedal depth, stretch tuning, and more.
All these noises and resonances are an integral part of the acoustic piano sound, and that's what makes the tone so complex and unique.
To make sure you hear every little detail of your performance, the ES920 boasts 256 notes of polyphony.
The onboard sound system consists of two 20W front-facing speakers that are powerful enough to fill in a medium-sized room without a problem. I could even see it used for small intimate performances.
I wouldn't say the speakers on the ES920 are exceptional, but given the portable nature of the instrument, they're pretty good.
Here is a great overview of the ES920's sounds and features:
Features
When it comes to features, the ES920 is pretty basic, you won't find hundreds of tones here or deep sound/effect design capabilities.
There aren't many sliders or knobs to shape the sound on the fly, which would be useful for stage performers. A notable upgrade over the previous model (ES8) is the inclusion of 4 EQ sliders, but apart from that, there isn't much else.
At the same time, you get all the essentials, including a 2-track MIDI recorder, audio recorder, and a metronome with 100 preset rhythms to play along with.
The layer and split modes offer a few options for adjusting the sounds, including lower octave shift (for split mode), layer octave shift, volume balance for split/layer mode, and layer dynamics (dynamic sensitivity) to make it easier to blend two sounds together.
The connectivity capabilities of the ES920 allow you to easily connect to various devices and audio equipment, whether on stage, in the studio, or at home.
You get two headphone jacks (1/4″ and 1/8″), line out jacks (R, L/Mono), USB to Host (type B), USB to Device (type A), 1/8" stereo line in, 5-pin MIDI In/Out ports, and a damper jack. Bluetooth MIDI and Audio are also present!

If you're on a market for a gigging piano, you might also want to check out the Kawai MP7SE, which shares a lot of similarities with the ES920 (sound engine, key action), but is geared towards performing musicians.
It has no built-in speakers and therefore is more compact than the ES920. Moreover, you get more preset tones (256 vs 38), more connectivity options, and a well-designed control panel that makes it easy to tweak things on the fly.
Pros
Robust case, great build quality
Realistic RHIII action with Let-off and Ivory feel keys
Very natural and organic sounding piano tones
Virtual Technician feature with 21 adjustable parameters
100 preset accompaniment rhythms
Cons
Limited selection of preset sounds (38)
Non-piano sounds feel a bit dated
2) Roland FP-90X – Expressive sound, intuitive controls, and arguably the best key action

---
The Roland FP-90X is another strong contender for the "best portable digital piano on the market." The FP-90X is the newly updated flagship model in Roland's portable FP series.
It packs some of the best technology in Roland's arsenal, which is found in their top-level home digital pianos (HP, LX series).
Touch
The FP-90X comes with the PHA-50 premium keyboard action that has a hybrid wood/plastic structure. This one has been very well-received by the pianist community.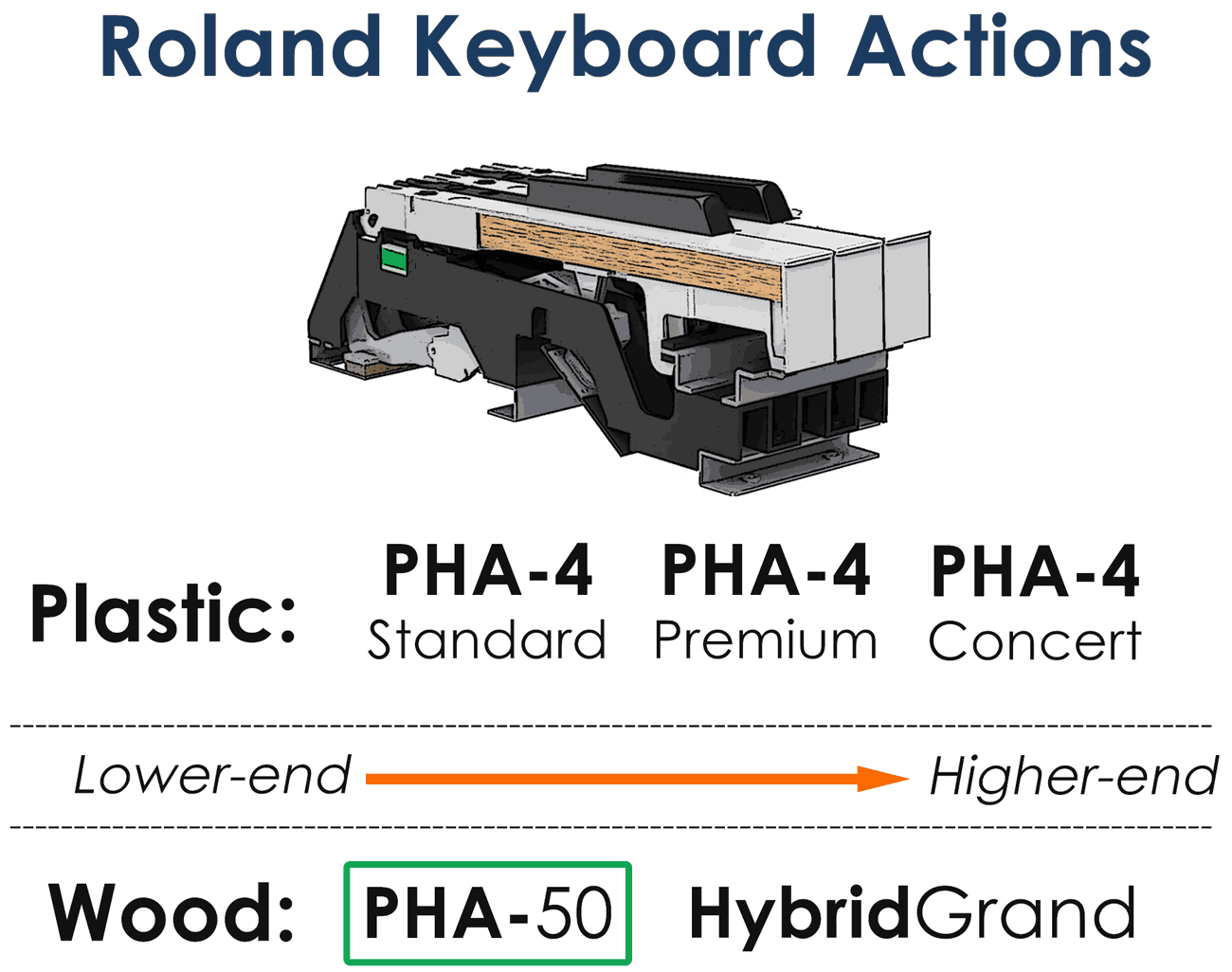 As of today, it is Roland's flagship key action, which is used on most of their high-end digital pianos.
Only their new Hybrid Grand Keyboard, available exclusively on the LX-700 series, is more advanced.
Mechanics-wise it's the same action as the PHA-50. The only difference is about 20% longer keys (the invisible part), aimed at further improving key pivot length.
At the same time, the PHA-50 performs very well as it is. I'm very pleased with how it feels and responds.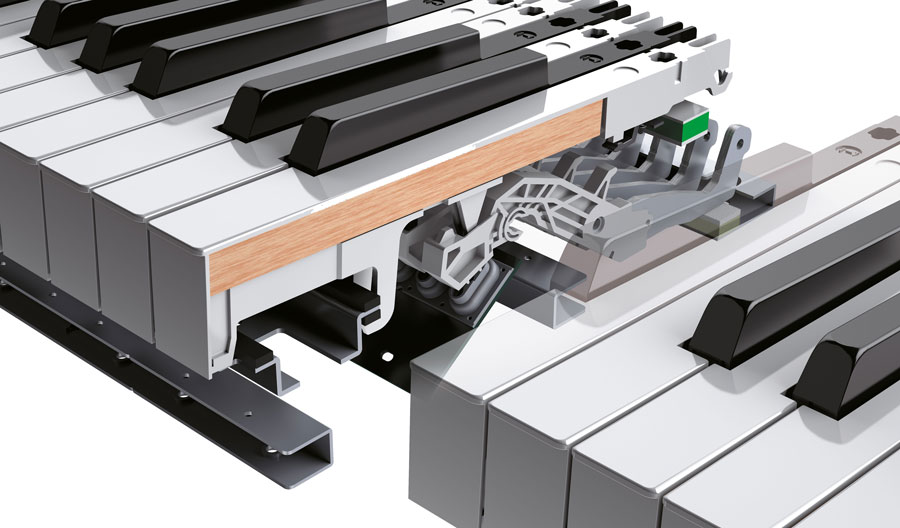 As I said earlier, the keys are plastic with wooden pieces attached to the sides. To me, this is more of an aesthetics thing than a playability improvement.
Regardless, the PHA-50 feels like a high-quality keyboard action with natural key travel, little side key movements, and a quiet mechanism.
Escapement is simulated, though it is quite subtle, especially compared to their lower-end PHA-4 Standard action, which has a more pronounced escapement simulation (can be a good or a bad thing depending on your preferences).
The pivot length is great (probably the best on the list), making it easy to play towards the back of the keys.
Speaking of keys, they are covered with simulated ivory and ebony textured material, making it more difficult for your fingers to slip off the keys and improving the overall feel.
Overall, when we're talking about folded-type key actions, the PHA-50 is probably my favorite.
It feels similar to Kawai's RHIII in terms of weight and movement, yet it has a slightly better key pivot length and allows for a bit more expression, thanks to its lighter nature and the FP-90X's sound generation process, which we'll cover in the next section.
Sound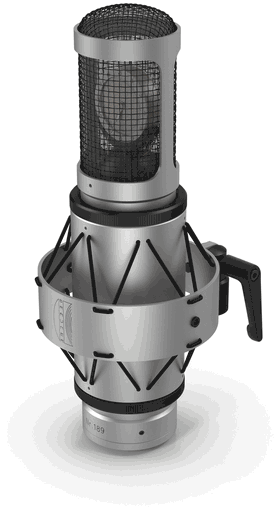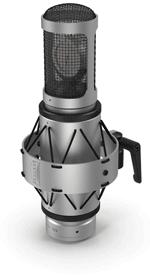 When it comes to sound, the Roland FP-90X is quite unique. Why?
Well, you probably heard that the way most digital pianos generate sound is based on samples, which are recordings of a real acoustic piano played back to you whenever you press a key.
Depending on the note you play and the force of your keystrokes, different samples are triggered to reflect that.
Guess what! Roland takes a different approach to piano sound generation.
They basically took a physical model of an acoustic grand piano with its strings, dampers, hammers, body, and all its moving parts, then mathematically modeled its behavior.

This is what you'll find on the FP-90X and its SuperNATURAL Piano Modeling Pure Acoustic Piano Modeling sound engine.
Yes, Roland went the extra mile and decided that it was time to add another layer to their famous SuperNATURAL chip. Here, they implemented their latest and most advanced sound engine used in their top-of-the-line LX series.
The sound you hear on the instrument is not a mere recording of an acoustic piano but is a "new" piano sound created from scratch each time you play the keys.
This approach accounts for many parameters, including what note you play, how you press the keys, how much force you apply, what other keys you press, and so on.
All of this helps recreate accurately the behavior of a real piano. Take a listen!
Another big advantage of using modeling rather than sampling is that you get smooth, seamless transitions between velocity layers.
Modeled sound allows for a great level of expressiveness and dynamic control since the limits of the sampling approach don't apply (in which each key is recorded a limited number of times).
Since modeling is easy on resources (yay! no need to store GBs of sampled audio data), the FP-90X offers limitless polyphony on its modeled piano tones.

On top of that, modeling makes it very easy to customize the sound to your liking by changing every little detail.
Piano Designer, which is responsible for all the settings within the piano sound section, allows you to adjust full scale string resonance, damper resonance, key off resonance, cabinet resonance, soundboard type, damper noise, key off noise, hammer noise, and lid position and more.
Thanks to modeling algorithms, you can even change the tuning, volume, and character of each note, which is pretty cool.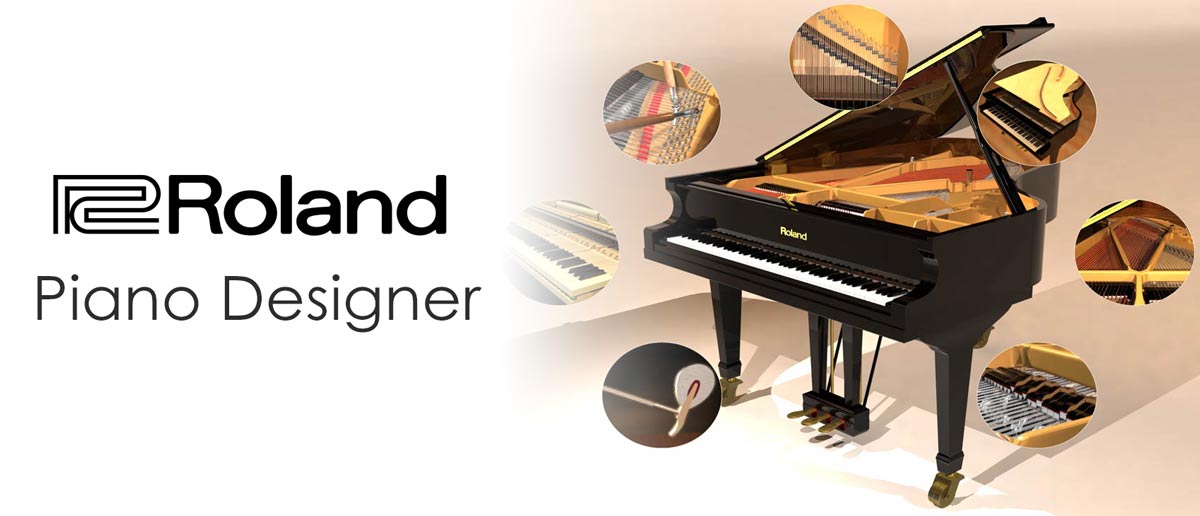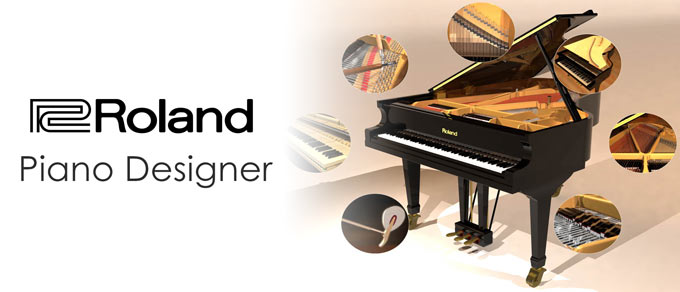 At the same time, there are certain shortcomings as well. The main one is that it's difficult to model an acoustic piano while keeping a natural sound.
A problem with modeled piano sounds is that they often sound lifeless and sterile. That's because modeling allows you to create a "perfect" piano tone free from distortions, wear, environment conditions, etc.
But we don't live in a perfect world and there's so much more to the sound than perfectly modeled frequencies of piano notes.
While in my opinion, Roland did an excellent job of making natural, realistic sounds, I will say that the FP-90X's piano tones are probably not for everyone. You'll either love them or hate them. There's no in-between.
What's also important to remember is that there are pros and cons to both approaches (sampling and modeling), so only you can decide which one you prefer.
Aside from piano tones, there's an extensive library of other instrument sounds including some nice upright pianos, electric pianos, organs, strings, synth pads, and more (362 sounds in total: 83 main tones and 279 additional GM2 tones, which are less realistic but provide a lot of variety).
The speaker system on the keyboard is impressive as well. The FP-90X boasts the most powerful speaker system on this list, consisting of 4 speakers with a total output of 60W.
This is enough power to perform in front of a group of people in a small restaurant or a big living room without external amplification!
Features
Despite being relatively heavy and bulky, the FP-90X would make an excellent gigging piano.
It has some really cool features designed with performers in mind. In particular, there are 8 sliders on the front panel that allow you to shape sound on the fly.
There's a volume slider, equalizer sliders (low, mid, and high frequencies), part sliders for adjusting the volume of each sound when using the layer function, and two sliders for changing mic and song playback volume.
What I found surprising is that the FP-90X is not capable of multi-track recording. The onboard MIDI recorder can only record one track per song.
While professional musicians will probably use a DAW for these purposes anyway, it would be nice to be able to record at least two tracks per song.
With an external flash drive, you can record your performances using a built-in audio recorder (.wav or .mp3).
When it comes to connectivity, the FP-90X is hands-down the best on this list.
Not only do you get USB (type A and type B), MIDI In/Out, Line out (R, L/Mono), Line in (stereo mini), and Pedal jacks, but you also get a Mic In jack (1/4") for connecting a mic directly to the keyboard, which other digital pianos on this list don't offer.
Additionally, the FP-90X comes with Bluetooth connectivity that supports both MIDI and Audio data, so you can use it as a wireless alternative to the USB type B and Line in port.
Overall, I'd recommend the Roland FP-90X to anyone looking for a convincing touch, nuanced and expressive sound, and well-thought-out controls.
If you like the sound and touch of the FP-90X but want even more control and power, the Roland RD-2000 is another option to consider. Since it's a stage piano, it doesn't come with onboard speakers, but has the same PHA-50 keyboard as the FP-90X, while also being slightly more compact and portable.
The RD-2000 comes with two independent sound engines with over 1100 preset tones (one is based on modeling and the other one relies on samples), 9 sliders, 8 knobs, a pitch bend and two modulation wheels as well as a ton of effects, and impressive connectivity.
All in all, if you're looking for the ultimate stage piano, the RD-2000 should be on your list!
Pros
Modern, eye-catching design with illuminated buttons
Very well-made wooden hybrid key action
Smooth and expressive piano tones enhanced by Pure Acoustic Modelling engine
256-note polyphony, limitless for piano tones
A wide variety of preset sounds
Piano Designer with 13 adjustable parameters
Impressive 4-speaker sound system (60W)
Powerful connectivity capabilities
Cons
Quite bulky and heavy
No multi-track MIDI recorder
Modeled tones might not be to everyone's liking
3) Yamaha P-515 – Wooden key action and two famous grand piano tones in one package

---
The Yamaha P-515 has been around for quite a while. It was introduced mid-2018 to replace its hugely popular predecessor, the Yamaha P-255 to become the new flagship model of the P series.
The Yamaha P-515 brings a lot of new technology that was previously only available on Yamaha's premium Clavinova range.
It's good to see Yamaha making their best technology available on some of their more affordable offerings!
The Yamaha P-515 is somewhat a portable version of the Clavinova CLP-745 (similar key action, sound and features), which is more than twice as expensive as the P-515! That alone tells you something about what to expect from the P-515.
Now, let's see what exactly this keyboard has to offer and how it stacks up against the competition.
Touch
The Yamaha P-515 comes with one of Yamaha's top-level key actions, called NWX (Natural Wood X).
As you may have guessed by its name, the white keys on the P-515 are made of solid wood and covered with synthetic ivory material. The black keys are plastic with simulated ebony feel.
It's the only instrument on this list that offers wooden keys, and I was surprised to see it on a portable and fairly affordable instrument such as the P-515.
I wouldn't say that wood makes a huge difference or that the wooden keys perform a lot better than their plastic or hybrid (wood/plastic) counterparts.
But considering that real acoustic pianos normally have wooden keys, you do get an extra level of realism with wooden keys on a digital piano.
They give you a slightly different, more natural feel compared to plastic actions, though for many the difference is quite negligible, and it's the design of the action itself that matters the most, not the material of the keys.
While all the actions we've talked about so far are similar in weight, the NWX is a tiny bit heavier than Roland's PHA-50 and Kawai's RH3.
The static weight of the NWX might seem heavy, but when you actually start playing it (dynamic weight), it plays smoothly and responds nicely.
The NWX also simulates escapement (the little 'notch' feel), though the effect is subtle and negligible, similar to the Roland.
The P-515's keys almost don't bounce back, which is especially noticeable when compared to Kawai's RH3 action.
It's not necessarily a bad thing, but it would be nice to have a slight "bounce" when you quickly release the keys, as you'd expect from a grand piano.
With that said, some players find the bounce on the Kawai RH3 key action slightly overdone, so this is a matter of personal preference.
Sound
The P-515 is the first instrument in the P-series to incorporate Yamaha's best piano samples recorded from two of the world's most famous concert grands, the Yamaha CFX 9-ft. concert grand and the Bösendorfer Imperial Grand.
These are the same sounds you'll find on all of their CLP-6xx Clavinova series. I'm sure both of these sounds will have their fans, since they sound spectacular.
I've always loved the full, rounded tone of the Bosendorfer with its signature, roaring bass.
The Yamaha CFX is used in many prestigious concert halls around the world and has a very bold, rich tone as well.
Moreover, CFX being the flagship tone on the P-515, has a binaural version, which was recorded in a special way (via mics located at the player's head position) to improve the listening experience when using headphones.
The P-515 automatically switches to the CFX Binaural tone when you connect headphones.
As with previous pianos we covered, the P-515 aims to recreate various complexities of the piano sound by using proprietary VRM (Virtual Resonance Modeling).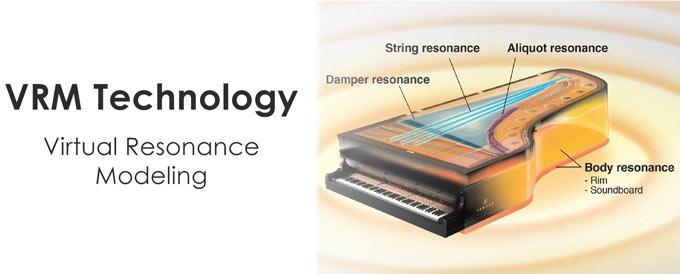 There aren't as many tweakable parameters as in the Roland or Kawai, but you do get all the essentials, including damper resonance, string resonance, body resonance, aliquot resonance, key off simulation, and lid position.
To bring all these nuances to life, the Yamaha P-515 provides a powerful 4-speaker sound system, which is quite impressive for a portable instrument like the P-515.
Now that we've covered the sound sections of the first three keyboards on this list, I suggest you take a look at the video below to compare how they sound side by side:
Features
While the Roland FP-90X comes with some nice features for live performers, the P-515 boasts powerful arranger capabilities.
There are over 538 built-in tones: 40 main tones, 18 drum/SFX kits and 480 XG tones (alternative to Roland's GM2), so don't expect exceptional quality from ALL of them.
Yet the main tones sound convincing and are a lot of fun to play in split and layer modes.
The highlight of the P-515 is a 16-track MIDI recorder, which is unusual for a digital piano of this caliber.
The recorder allows you to create complex multi-instrument arrangements and convert them into audio files afterwards, which you can later use for your live performances.
The built-in audio recorder records audio data in WAV format (44.1 kHz, 16-bit, Stereo).
Another unique feature of the Yamaha P-515 is the USB Audio Interface, which means the USB port of the P-515 can exchange not only MIDI data, but audio too.
This allows you to avoid buying a dedicated audio interface, since you can record the sound of the P-515 directly into a DAW on your computer without unnecessary digital-analog-digital conversions. You can also send audio data to the instrument, which will play it back via its internal speakers (or headphones if you use them).
The other connectivity options are similar to the ES920 and FP-90.
What I'd like to see in the future is a proper Bluetooth MIDI implementation. Unfortunately, the P-515 can only receive audio data via Bluetooth, which makes it impossible to use with MIDI-compatible apps wirelessly unless you buy a separate Bluetooth MIDI adapter.
What's also surprising is that there's no option to save your customized presets to the registration memory to be able to quickly call them up.
This makes it difficult to switch between various performance setups when playing on stage, as you need to make all the changes to the sound on the fly.
Despite these shortcomings, the Yamaha P-515 is one of the company's best-selling mid-range digital pianos to this day.
Its wooden key action, two beautiful piano tones, and several unique features such as the USB Audio Interface and 16-track MIDI recorder make this a very solid option to consider.
Pros
Well-crafted Natural Wood keyboard with synthetic Ebony/Ivory
Incredible sound of the Yamaha CFX and Bösendorfer concert grand pianos
CFX binaural samples improves the listening experience via headphones
A ton of preset tones (538)
Powerful onboard sound system (4 speakers, 40W)
16-Track MIDI sequencer
Built-in USB Audio Interface
Cons
No registration memory for saving your presets
Bluetooth doesn't support MIDI
Boring design
4) Casio PX-560 – A powerhouse for those who need more than just a piano
---
Are you surprised to see Casio on this list? Well it's here and for a good reason.
While in my opinion, the PX-560 is not quite on par with the other keyboards on this list as far as piano playing experience goes, it comes with many unique sound design and arranger features that no other digital piano in this price range offers.
In fact, the Casio PX-560 is more portable and affordable than its famous counterparts.
Touch
This is the main area where I think the PX-560 falls behind the Kawai, Yamaha and Roland.
Being a very compact and lightweight digital piano, there isn't enough space to accommodate a longer, more sophisticated key action.
In any case, the Tri-Sensor Scaled Hammer Action II featured on the PX-560 is the standard Casio keyboard action used in most of their Privia digital pianos, including the PX-160, PX-360, and PX-870.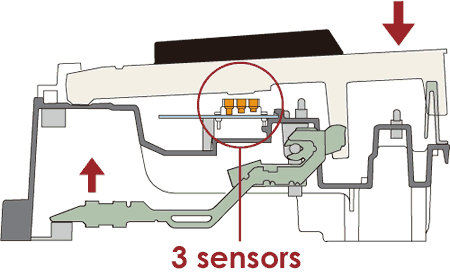 It's been consistently rated as a solid, entry-level key action, and it's hard to argue with this analysis.
You get 88 fully weighted keys with a triple-sensor detection system, which feels nice to the touch and plays easily.
I wouldn't say it's a heavy key action, but it's not super light either. In fact, it's quite versatile and should be able to play most instrument sounds and genres comfortably.
The keys have a synthetic ivory and ebony finish, which gives you a good grip and prevents your fingers from slipping off when they become moist.
While this is a subjective observation, the PX-560's keyboard doesn't feel as realistic as the other key actions we covered from a pianist's point of view.
This key action also tends to be quite "noisy" compared to the competition, but it only begins to become a problem when you play at low and medium-low volume levels.
That said, by no means is it a bad key action. It's perfectly suitable for live and studio situations, as well as for your regular piano practice.
Sound
As with all Privia instruments, the famous Multi-Dimensional Morphing AiR sound engine is responsible for sound generation.
What's new is that you don't just get your standard set of 10-20 sounds.
The PX-560 comes with 650 built-in tones, offering a wide selection of sounds, including acoustic pianos, electric pianos, organs, strings, drums, synth sounds, guitars, and more.

There are over 20 acoustic pianos on offer here, and the main grand piano tones sampled from an unnamed concert grand piano (presumably Steinway) sound gorgeous.
These don't have as many elements and tweakable parameters as the Roland, Kawai, or Yamaha, but when performing on stage, those subtle acoustic elements don't matter anyway. Even without simulating some of these piano characteristics, the PX-560 sounds great.
Below you can listen to all the piano sounds available on the PX-560:
The sound system of the PX-560 consists of 4 speakers and sounds decent for a portable instrument.
However, it loses in power and fullness to the other keyboards on the list, which is understandable considering its compact form factor.
When it comes to the sound section, the PX-560 is a true beast, as its functionality overlaps with some of the professional music workstations out there.
Aside from hundreds of preset tones, you also get powerful sound editing capabilities for tweaking each sound to your liking.
Various editable parameter groups let you manipulate the sound, including: pitch envelope (initial level, attack time, release time, etc.), filter (cutoff, resonance, velocity sense, etc.), amp parameters, effects (DSP, reverb, chorus, delay), and more.
I won't go into too much detail here, since you can read about it in our in-depth Casio PX-560 review.
Features
Want complete control over how each tone sounds and how they'll come together when you perform? Want to be able to sound like a full band, record complex multi-part performances, and manipulate the sound in real time?
This is where the PX-560 outperforms the other keyboards on this list.
The highlight here is the 5.3-inch touch panel located at the front panel. It makes navigation much easier, especially considering the array of sounds and editing options you get.
There's basically everything on the PX-560 that you can imagine on a digital piano.
Not only do you get a standard Layer Mode, but you also get a unique Hex Layer feature that allows you to layer up to 6 tones and save them as one of User Hex Layer Tones.
Want some accompaniment playing along? Not a problem, since the PX-560 comes with 220 preset rhythms and 5 different fingering modes.
A built-in arpeggiator and auto-harmonize function can also be useful when playing with auto-accompaniment.
The onboard MIDI-recorder, with punch-in/punch-out features, enables you to record up to 17 tracks and save up to 100 songs in internal memory.
There are also some nice features for live sound manipulation, which gigging musicians will appreciate.
You get 3 assignable knobs, a pitch bend wheel, and a modulation wheel, which are very useful if you want to achieve tremolo, vibrato, LFO sweeps, and tons of other cool effects.
Connectivity is on point as well. Everything from USB ports, Line Out jacks, and MIDI ports are present.
You even get full-sized Line In jacks (R, L/Mono), which is more common for high-end music workstations, but not portable digital pianos.
Overall, the Casio PX-560 is a powerful instrument that offers much more than a realistic piano experience.
Yes, the action and onboard speakers are less sophisticated than other keyboards on this list, but this is a reasonable sacrifice for the slim design and an affordable price tag.
In the meanwhile, you get virtually endless capabilities for sound manipulation that will help unleash your creativity and keep you busy for hours.
Pros
Compact and lightweight, easy to transport
Intuitive and easy-to-use 5.3" color touchscreen
650 built-in sounds
Convincing piano tones (+ Acoustic Simulator)
Vast amount of options for sound design
Hex layer feature, arpeggiator, music presets, accompaniment styles
16-track MIDI recorder + Audio recorder
Cons
Keys are a bit noisier compared to the competitors
Not the most powerful speakers
The included pedal is flimsy and unrealistic
No Bluetooth
Things you

MUST KNOW

before choosing your Pro-Grade Digital Piano
I hope this article has helped you find the right instrument for your needs.
Note that this list is based on what we believe are the best portable digital pianos under $2000 on the market today.
In case you haven't found the instrument that suits your needs in this article, I'd like to provide some extra information that will hopefully help you find the digital piano you'll love.
Here are some of the main terms and aspects of the digital piano world that you'll most likely run into when doing your research.
KeysAction TypesTouch sensitivityPolyphonyModesLesson FunctionMIDI recorderAudio RecorderAccompaniment Transpose, Tuning USB type A USB type B
Modern acoustic pianos have 88 keys. Most keyboards and digital pianos have 88, 76, 73 or 61 keys.
73 keys are enough to play most (99%) modern pieces. Some advanced (classical) pieces require a full set of 88 keys.

There are 3 most common types of actions:
1) Non-weighted – most organs, synths and entry-level keyboards are not weighted.
2) Semi-weighted – common action for budget portable keyboards (usually cost <300$). Spring-loaded mechanism adds more resistance to the keys compared to the non-weighted action.
3) Fully weighted (hammer action) is designed to replicate the action of a real piano. It uses small hammers (rather than springs) attached to each key to recreate the mechanical movements found inside a real piano.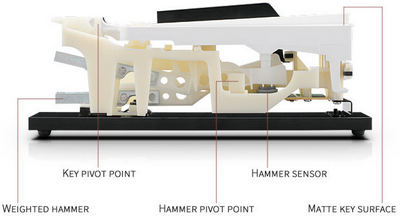 If your main goal is to play piano that you'll definitely want a keyboard with hammer action keys.
It's the key action that feels close to the real piano keys and will help you build proper finger strength and technique, making it much easier to transition to an acoustic in the future (if you decide to).
Touch sensitivity (a.k.a velocity sensitivity or touch response) is a very important feature of any keyboard or digital piano, which ensures that the volume produced by the instrument will change depending on how hard or soft you play the keys.
It's not a big deal nowadays as almost any $150+ keyboard have touch-sensitive keys regardless of its action type.
Much more important is whether the keyboard is weighted or not. Keyboards with fully weighted action often have adjustable touch-sensitivity so you can adjust it to your playing style.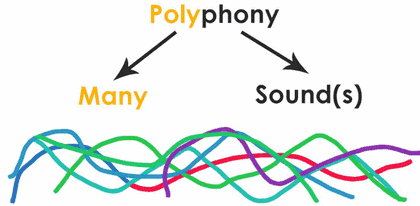 Polyphony is the number of notes a digital piano can produce at the same time.
These days, most digital pianos are equipped with 64, 128, 192 or 256-note polyphony.
You may wonder how it is possible to have 32, 64, or even 128 notes playing at the same time, if there are only 88 keys and we never play them all together.
First of all, many of today's digital pianos use stereo samples, which sometimes require two notes for each key played.
Furthermore, using the sustain pedal, sound effects (Reverb, Chorus), dual-mode (layering), and even the metronome ticking sound takes up additional notes of polyphony.
For example, when you depress the sustain pedal, the earliest played notes continue to sound while you're adding new ones and the piano needs more memory to keep all the notes sounding.
Another example of polyphony consumption is when you're playing along with a song playback (can also be your own recorded performance) or auto-accompaniment.
In this case, the piano will need polyphony not only for the notes you're playing but also for the backing track.
You'll rarely need all 192 or 256 voices of polyphony at once, but there are cases when you can reach 64 or even 128 note limits, especially if you like to layer several sounds and create multi-track recordings.
For an intermediate player it's desirable to have 128 notes of polyphony or more.
Along with the standard "Single" keyboard mode, digital pianos often offer additional modes that allow you to use two instrument sounds at the same time or playing four hands.
Here are the most popular modes that digital pianos have:
1) Split Mode – divides the keyboard into two parts, allowing you to play a different instrument sound in each of them. For example, you can play guitar with your left hand and piano with your right hand at the same time.

2) Dual Mode (Layering) – allows you to layer two different sounds so that they sound simultaneously whenever you press a key. For example, you can layer strings with the piano sound or combine whatever sounds you like to get some new interesting combinations.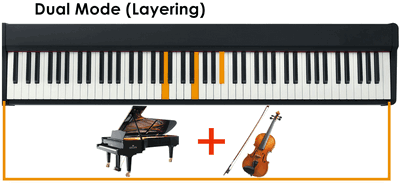 3) Duo Mode (a.k.a. Duet Play, Partner Mode, Twin Piano) – divides the keyboard into two halves with identical pitch ranges (two middle Cs) allowing two people to play the same notes at the same time.
Duet Play is particularly useful when you use it with your teacher or tutor who will play you some tunes on one side of the keyboard, and you'll be able to follow along on the other side, playing the exact same notes at the same time.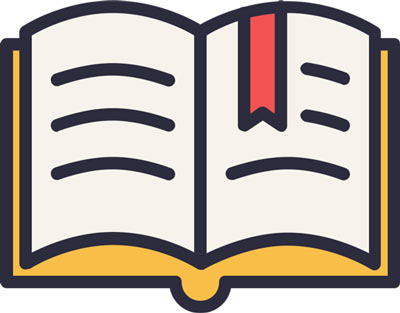 Some digital pianos allows you to turn off the left- or right-hand part (track) of a song (preset or downloaded from the Internet) and practice it, playing along to the playback of the other part.
Pianos that have this function usually have a multi-track MIDI recorder.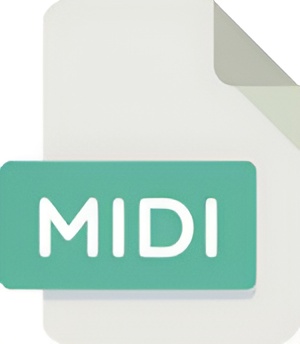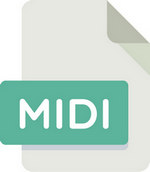 A MIDI recorder allows you to record and play back your own performances without using any additional equipment.
Multi-track recording (2 and more tracks) allows you to record several musical parts onto separate tracks and play them back as a single song. You can also experiment with your recording by turning off some of the recorded tracks.
For example, you can record the right-hand part of the song on track 1, and the left-hand part on track two (while listening to the playback of the first track).
You can also create complex, multi-instrument recordings by recording several instrument parts onto separate tracks and playing them back together afterwards.
MIDI-recording is not the recording of the actual sound of the instrument. Here, we're recording the MIDI data (a sequence of notes, their length, velocity and other parameters).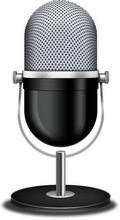 A built-in audio recorder will allow you to record the actual sound of the instrument (native samples) and save it to a flash drive usually in WAV format (Linear PCM, 16bit, 44.1 kHz, Stereo).
You can then share your recording on social media, upload it to SoundCloud, burn to CD, etc.
Audio recordings are more universal than MIDI ones because they provide you with a CD-quality audio file playable on most modern devices, and don't require any additional software, and sample libraries (VSTs) to render a MIDI recording to audio.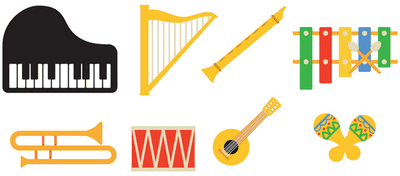 Accompaniment function will enrich your performance, providing full backing accompaniment (rhythm, bass, harmony) that will follow your playing and make you sound like full band.
The accompaniment changes depending to what notes you play with you left hand (chords or even single notes if you don't know full cords).
In other words, you manage your "band" with your left hand (by specifying chords) and play the main melody with your right hand.
Some instruments offer several accompaniment modes, and allow you specify chords using the full range of the keyboard.
1) Transpose function allows you to shift the overall pitch of the keyboard in semitone steps. The function is particularly useful when want to play a song in a different key but don't want to change your fingering and learn it in a new key.
So, for example, if you know how to play a song in F major, you can transpose the pitch and play it in C major without actually learning it in the new key.
You can also transpose a song written in a difficult key (e.g., many black keys) into a different key with easier chords, but still hear it as if you were playing in the original key.
2) Tuning function allows you to shift the pitch from the standard A440 tuning in 0.1Hz or 0.2Hz steps.
You can use this function to match the piano's pitch finely to that of another instrument or music (old piano, recording).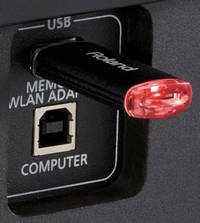 This port is also known as USB to Device port or USB drive port. The port can be used for connecting a flash drive to the piano to exchange files quickly and easily.
For example, you can load MIDI songs into the piano's internal memory for playback or rehearsal (if the piano offers this option).
Alternatively, you can play back WAV and MIDI files (depends on the piano model) directly from the flash drive without loading them into the piano's internal memory.
And finally, you can save your own performances recorded with the instrument to the flash drive as well as load them back onto the instrument when needed.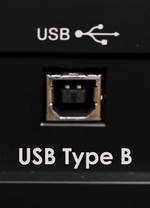 This port is often referred to as USB to Host terminal or USB to Computer port. This port is used to connect your digital piano to a computer or a smart device (using a special adapter) to exchange songs/files, and MIDI data.
This port will allow you to use the piano as a MIDI controller to control various music apps such as GarageBand, FlowKey, Playground Sessions, etc.
There are actually tons of other apps that can expand the functionality of your digital piano in terms of learning, composing, recording, editing music.
Some brands offer their own free apps designed for certain piano models. Such apps usually enable you to control all the settings and functions of the instrument using an intuitive graphical interface.
---

Loading ...
---
You might also like:
If after reading this review you still have doubts about what instrument to choose, take a look at our Digital Piano Buying Guide and other popular articles listed below:
Best Weighted Keyboards Under $700 (for Intermediate Players)
Best Home Digital Pianos Under $1500 (In-depth Comparison)
Best Premium Digital Pianos Under $3000 (Home Edition)
The Ultimate Guide to Buying a Digital Piano