Note: Due to rising inflation, the prices of digital pianos have increased by 10-20%. As a result, some of the models discussed in this article may slightly exceed the budget we've set.
---
We're continuing our "Best Digital Pianos" article series, and this time we're going to discover the best home (console) digital pianos under ∼ $1,500.
There have been quite a few interesting releases lately, and several of them made it onto this list.
We've already covered the winners in the entry-level sub-$1,000 category, so now it's time to talk about the intermediate segment of the digital piano market.
Console Digital Pianos: Crash Course
Out of all the types of digital pianos, console digital pianos come closest to the real thing in terms of sound, feel and look. However, they also tend to be more expensive than their portable counterparts.
---
If you're on the market for a console digital piano, you might notice a few common traits they all share:
1) They're not very portable as they're mainly designed for home-based pianists who don't require a lot of moving around.
2) They have a furniture cabinet that resembles the look of an acoustic piano in one way or another.
3) They come with a full 3-pedal setup, just like an acoustic piano.
4) They have an onboard speaker system (often 2 or more speakers) that deliver an immersive, acoustic-like experience.
5) They come in different color variations to better match your home's interior.
6) They usually have all the essentials, but you'll rarely find tons of bells and whistles in these pianos, whether it's a wide selection of preset sounds, connectivity options, rhythms, powerful recording capabilities, etc.
7) Due to their larger, fancier cabinets, included pedals and powerful speaker systems, they often cost considerably more (up to 2 times more) than their portable counterparts with similar characteristics (same key action and sound engine).
---
There's no arguing that the more you spend, the more realistic piano experience you're going to get. "You get what you pay for" has never been truer.
However, you don't have to spend multiple grand to buy a quality digital piano.
If you're new to this market, it can be daunting to choose from dozens and dozens of different models and makes that all look very similar and have similar characteristics.
It's important, however, that you take your time and do your homework so you know you're making an informed decision in buying the right instrument for yourself or your loved one.
To make it easier for you, I've tried to provide as much helpful information as possible so that you can save a bunch of time on research while figuring out all the quirks of the digital piano world.
Regardless, I always recommend trying the instruments in person, for it's the only way to know with 100% certainty whether you like it or if there's a better alternative for you (things like touch and sound tend to be very subjective factors).
Now, let's finally dive into the list and talk about each contender in detail.
Here are all the models that made it onto this list – please welcome the best digital pianos under $1,500:
Yamaha YDP-165 – A Tough Guy from a Legendary Brand
Roland F701 – Packed with Cool Features and Very Compact
Kawai KDP120 – Amazing Piano Tones, Best Sound Shaping Capabilities
Korg G1 Air – 3 of the World's Finest Grand Pianos in One Elegant Beast
Casio AP-470 – Acoustic-like Design with a Unique Lid Simulator
Best Home Digital Pianos Under $1500
1) Yamaha YDP-165 – A tough guy from a legendary brand
---
It hasn't even been 3 years since the previous generation of Arius instruments was introduced.
Nevertheless, at the beginning of 2022 Yamaha decided that it was time for a new generation of YDP digital pianos and introduced the new YDP-145, YDP-165, YDP-S35 and YDP-S55 models, which replaced the YDP-144, YDP-164, YDP-S34 and YDP-S54 respectively.
In this article, we're going to focus on the YDP-165, since I believe it's a better competitor to the other digital pianos on this list, despite being similar to the YDP-145 in many respects.
Sound
The biggest improvement in the YDP-165 (over its predecessor) is the addition of Virtual Resonance Modeling Lite (VRM Lite), which is also found in the premium Clavinova range.
This tone includes organic piano elements such as String Resonance, Damper Resonance, Key Off Simulation and Smooth Release.
Still, it's a toned-down version compared to the Clavinova instruments that use VRM (Virtual Resonance Modeling), which not only reproduces more nuances of the piano sound but also allows you to adjust every one of them.
In the YDP-165, these elements are built into the tone, so you can't adjust them.
The piano tone itself is sampled from Yamaha's flagship CFX Concert Grand, which has a unique character and sounds different from a "typical" Yamaha sound (for the better, in my opinion).
Some people describe this tone as a hybrid between a Steinway, Bösendorfer and Yamaha grand pianos, with its mid-range leaning more towards the Steinway and the thunderous bass that resembles the Bösendorfer grand.
I would describe it as a rich, well-rounded tone with a great dynamic range and good responsiveness.
Besides piano tones, there are other musical instrument sounds, including electric pianos, organs and strings. But don't expect a great deal of options here.
There are just 10 tones to choose from, as first and foremost the YDP-165 focuses on delivering a realistic piano experience.
The beautiful sound of the YDP-165 is delivered by two 20W speakers located in both sides of the piano.
They give you more than enough power to comfortably play at your home without needing any external amplification.
Some digital pianos in this price range (like the Casio AP-470 and Korg G1 Air) have 4 speakers, which helps provide a more immersive listening experience.
It would be nice to see something similar in the future YDP-series releases from Yamaha.
Touch
The YDP-165 comes with Yamaha's well-known GH3 action, which you may have seen in some of their other mid-range digital pianos.
It's a fully weighted hammer action with a 3-sensor key detection system (for improved playability and note repetition), and simulated ivory and ebony key surfaces, which improve control and help absorb excessive moisture.
It's a pretty good action, which feels substantial and high-quality, though some people may find it a bit too stiff. I agree that the GH3 is definitely on the heavy end of the spectrum, being even heavier than some acoustic pianos.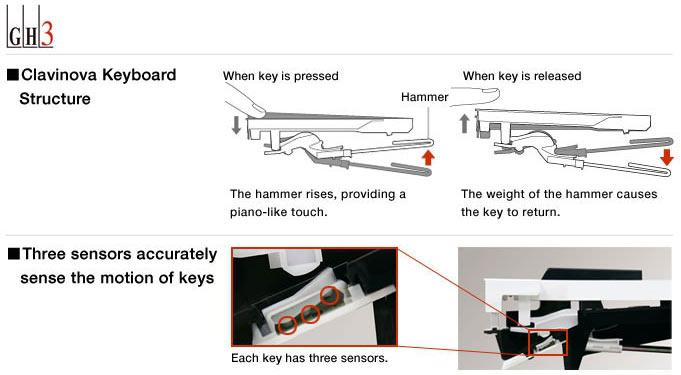 Though this action is a bit heavier physically than Yamaha's entry-level GHS action (used in their entry-level digital pianos), I find it easier to control thanks to the longer keys and the resulting longer pivot point.
If you prefer a heavier touch, you'll definitely enjoy the GH3 action. If you're looking for a piano with a lighter feel, you should look in the direction of the Kawai KDP120 or Korg G1 Air.
Features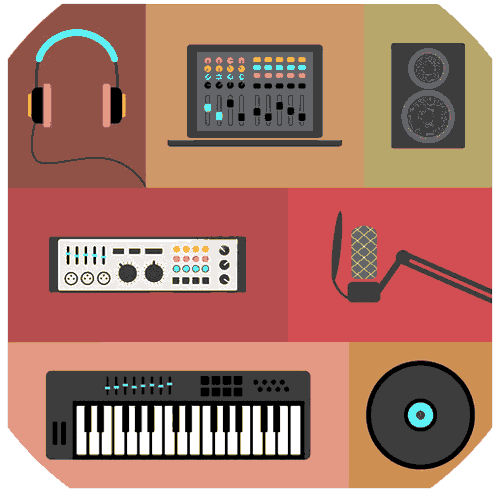 When it comes to features, the YDP-165 is very straightforward. It offers all the basics such as a metronome, transpose function and a 2-track MIDI recorder.
You can also play back 50 piano masterpieces available on the instrument (each hand part can be practiced separately). This time Yamaha also added 303 lesson songs that can be used for practice.
The USB audio interface is a unique feature found on the YDP-165 which is not available on any of its competitors. It allows you to transfer the raw audio signal generated by the instrument via its USB port.
Normally USB ports on digital pianos can only transfer MIDI.
All in all, the YDP-165 is a solid mid-range digital piano that shows off the quality of Yamaha instruments and hundreds of years' worth of experience.
If, on the other hand, you want an even more acoustic-looking digital piano, check out the Yamaha YDP-184, which is the flagship of the Arius series.
Not only does it come with an improved sound engine and additional features, but it also boasts a beautiful cabinet with supporting front legs.
Pros
High-quality GH3 keyboard (3 sensors, escapement, ivory/ebony simulated keys)
Good representation of the CFX concert grand piano sound
Simulated piano characteristics, including damper and string resonance
Powerful 40W speakers
USB audio interface function
Smart Pianist app for easier navigation and expanded functionality
Cons
Limited selection of tones (10)
Limited sound shaping capabilities
No split mode
No Bluetooth
2) Roland F701  – Packed with Cool Features and Very Compact
---
The Roland F701 is a direct successor of the ever-so-popular F-140R home digital piano that has lots fans among beginners and intermediate players in the US.
Introduced at the beginning of 2021, the F701 takes the best the F-140R had to offer and puts a new spin on it.
Unlike most digital pianos on this list, the F701 has a slim, modern-looking design as opposed to the more traditional-looking cabinets of the Yamaha and Kawai.
This aspect makes it a perfect choice for those living in a small apartment who want to fit in a full-size digital piano without cluttering the space. Not only does the F701 have a smaller footprint, but it's also considerably lighter and is easier to assemble and move around.
Sound
At the heart of the F701, you'll find Roland's famous SuperNATURAL sound engine, which combines acoustic piano sampling with modeling algorithms to provide realistic sound with long natural decays and resonance.

Speaking of resonance, the F701's piano tones include organic elements such as Lid Position, String Resonance, Damper Resonance and Key Off simulation. All of these parameters can be separately adjusted for further customization.
Roland instruments are known for their rich flavorful sound, deep bass response and bright-ish character.
Take a listen to some of the beautiful tones available on the F701:
Touch
As for touch, the F701 comes with the Progressive Hammer Action (PHA-4 Standard) with simulated ivory keytops and escapement.
A lot has been said about this action, and as of today it's one of my favorite key actions for under $1,500.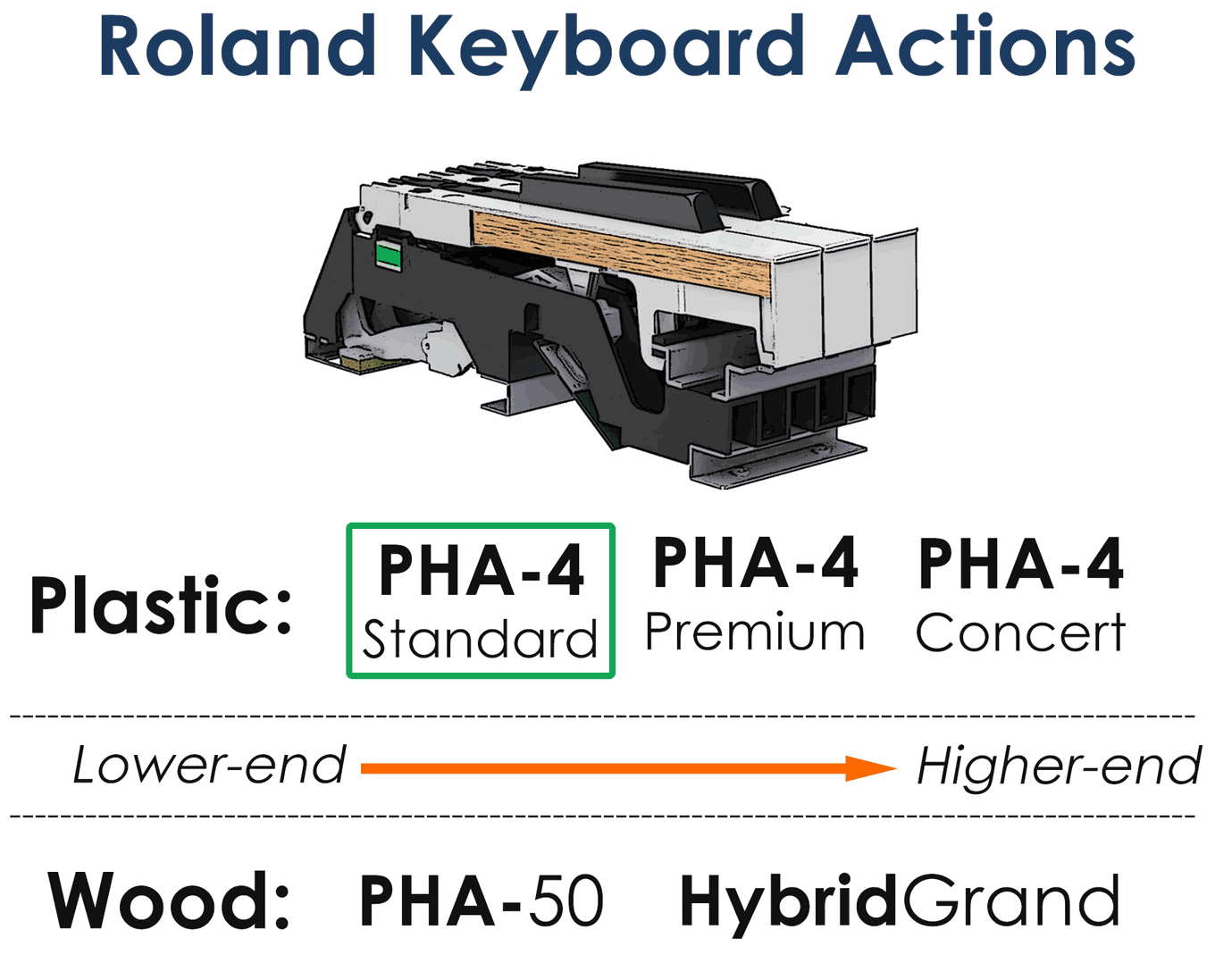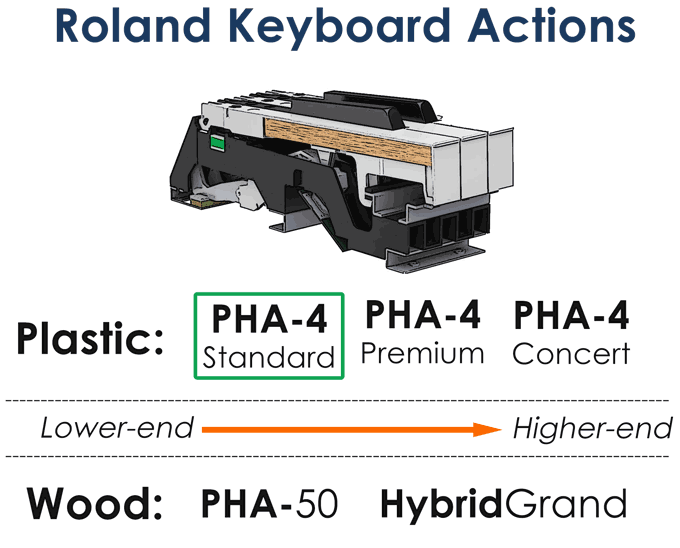 I definitely prefer it over Yamaha's GHS action (used in the YDP-145), which to me feels a bit springy and less expressive. I also had some difficulties when playing the GHS further up the keys, which do get heavier as you move up the keys (especially the black ones).
The PHA-4 action is also a bit heavier than the GHS action but is still easier to control, as the mechanical movement you feel when you press on the keys is simulated more accurately on the PHA-4 Standard in my opinion.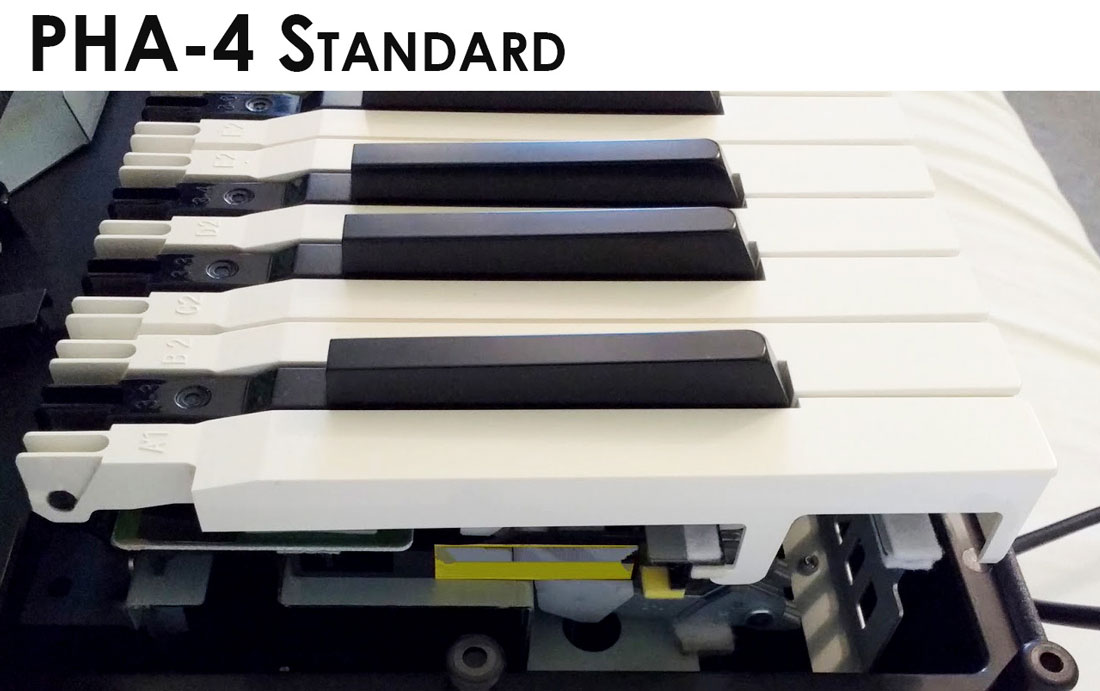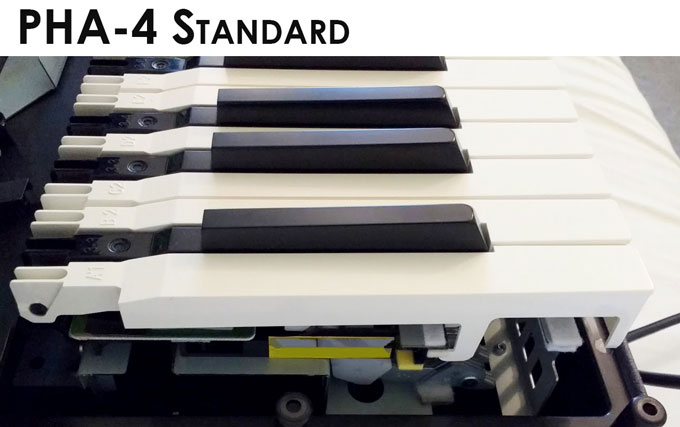 Compared to the YDP-165's GH3 action, the PHA-4 feels a bit lighter and is, therefore, a bit easier to play for beginners that have untrained fingers.
It seemed to have a slightly shorter pivot point, though playing into the keys requires the same relative amount of force due to the GH3's heavier nature.
Features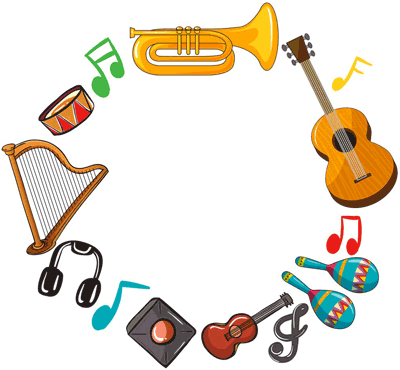 When it comes to features, the F701 doesn't disappoint either. It's actually the most advanced instrument on this list in that respect.
The F701 has 324 built-in tones, which is quite unusua to find on a digital home piano.
On top of that you get over 370 preset songs, including some classical masterpieces and some pieces from Czerny and Hanon.
The F701 also features a small screen, which definitely helps navigating all those included sounds, songs, and rhythms.
The Roland F701 and Kawai KDP120 are also the only pianos on this list that offer Bluetooth MIDI connectivity.
This is very handy when you want to quickly and easily connect your piano to an iPad or laptop or if you want to control apps like GarageBand, flowkey or Roland's own Piano Every Day app, which has a remote controller function.
If you're looking for a more traditional-looking digital piano, consider the RP701 model, which is pretty much identical to the F701 except for a more acoustic-like cabinet.
Pros
Slim, modern-looking cabinet
Built-in display for easier navigation
Rich, resonant piano sound with powerful bass
Tried and true PHA-4 Standard keyboard
A wide selection of sounds
Over 370 preset songs for listening enjoyment and practice
Bluetooth MIDI & Audio connectivity
Piano Every Day app for easier navigation and expanded functionality
Cons
Limited sound shaping options
No multi-track recorder
No dedicated line outputs
Rhythms are only available through the app
3) Kawai KDP-120 – Amazing piano tones, best sound shaping capabilities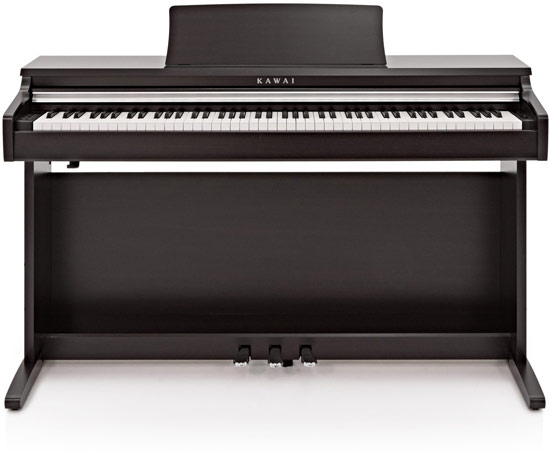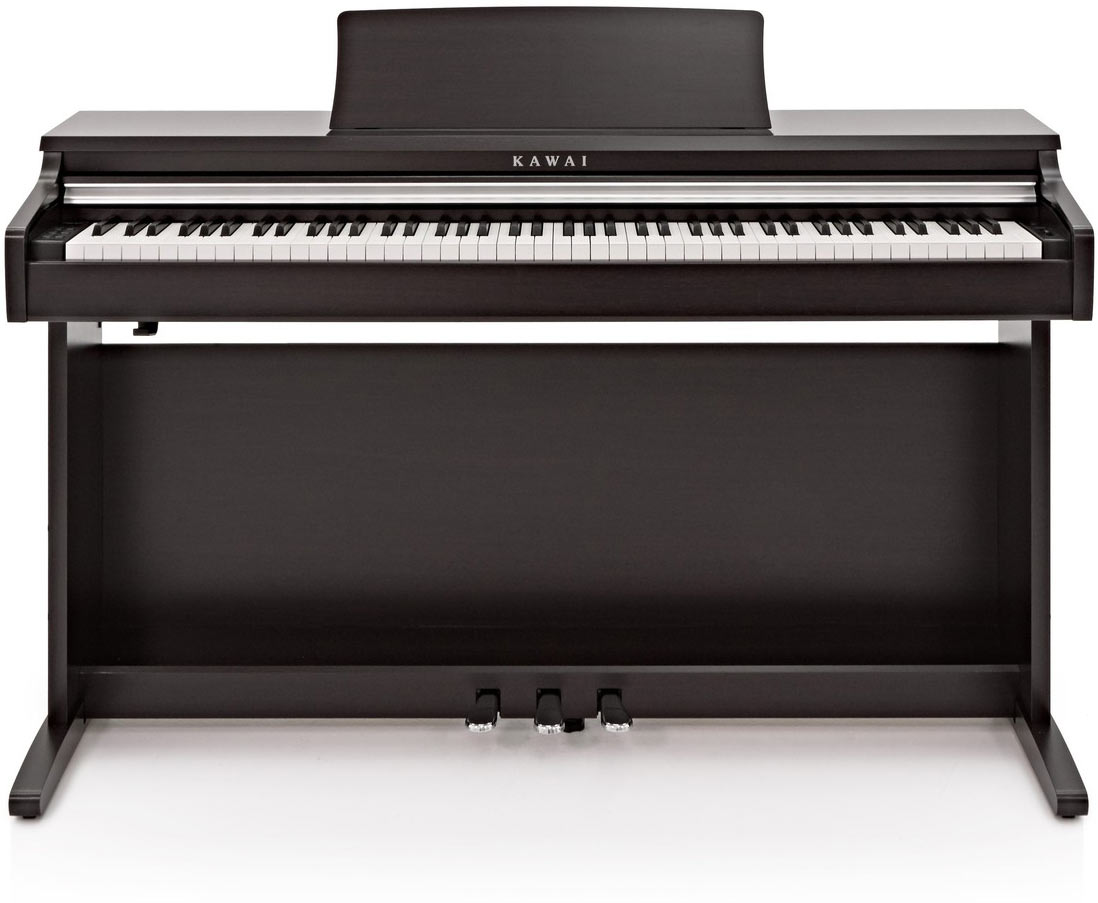 ---
The KDP120 is a highly anticipated console digital piano that replaced its predecessor, the KDP110, at the end of 2021.
Kawai doesn't really have a lot of instruments in this price category – the ES120 (portable) and the KDP120 are pretty much the only Kawai digital pianos you can get under $1,500.
Nevertheless, both of these instruments are very well regarded on the market and offer exceptional quality sounds and keys you would expect from a brand like Kawai.
Sound
The Harmonic Imaging sound engine is responsible for tone generation on the KDP120.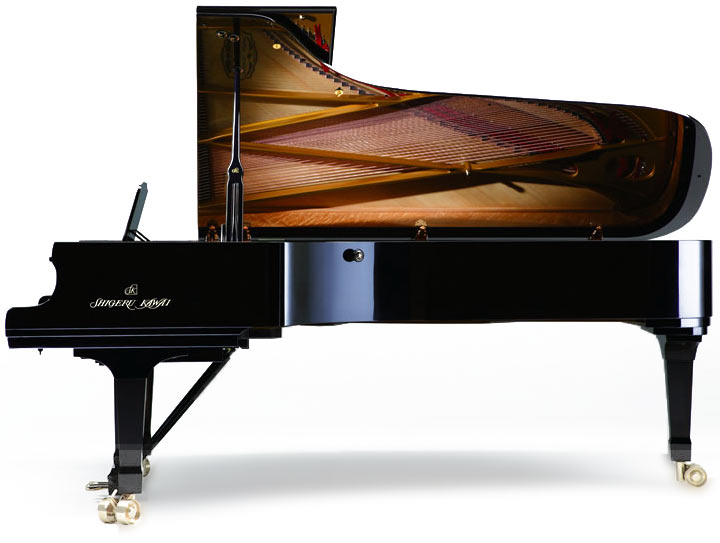 Although it's the most "basic" sound engine in Kawai's arsenal, it does come with the flagship SK-EX Concert Grand samples, which sound gorgeous.
The KDP120 arguably has the most natural sounding and accurate piano sound in this price range. The high-quality samples are coupled with simulated organic elements like damper resonance, key off resonance, lid simulator and hammer response.
Have a listen!
It also has a few other adjustable parameters not found in its competitors.
For example, the KDP120 allows you to turn the stretch tuning on and off, as well as adjust decay time, temperament, soft-pedal depth, minimum touch and a few other things.
All of that can be done via the Virtual Technician settings available within Kawai's PianoRemote app that you can easily install on your phone or iPad for free and connect to the KDP120 via Bluetooth.
In total, it allows you to adjust 13 parameters responsible for different nuances of the piano sound. The KDP120 is the most advanced piano on this list when it comes to sound shaping capabilities.
Touch
The action here doesn't disappoint either. The RHCII action used in the KDP120 is an improved version of the RHC key action found in the ES120.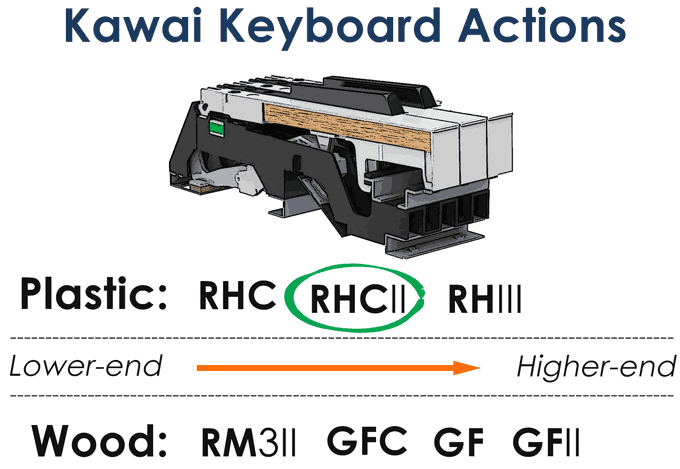 The main difference being the added 3rd sensor that improves playability especially when playing fast trills and passages with fast note repetition involved.
In practice, I noticed more changes than just the addition of another sensor (which isn't really that noticeable).
When I went to compare both of these actions, I found the RHCII to be quieter, less bouncy, and a bit heavier than the RHC keybed.
Overall, it's a really good medium-light action which I would put on the same level with Roland's PHA-4 Standard and Korg's RH3 as far as realism and expressiveness are concerned.
These are my 3 favorite actions in this price range at the moment.
The RHII is probably the lightest of the three, so if you like heavier actions, you might not be a big fan of it.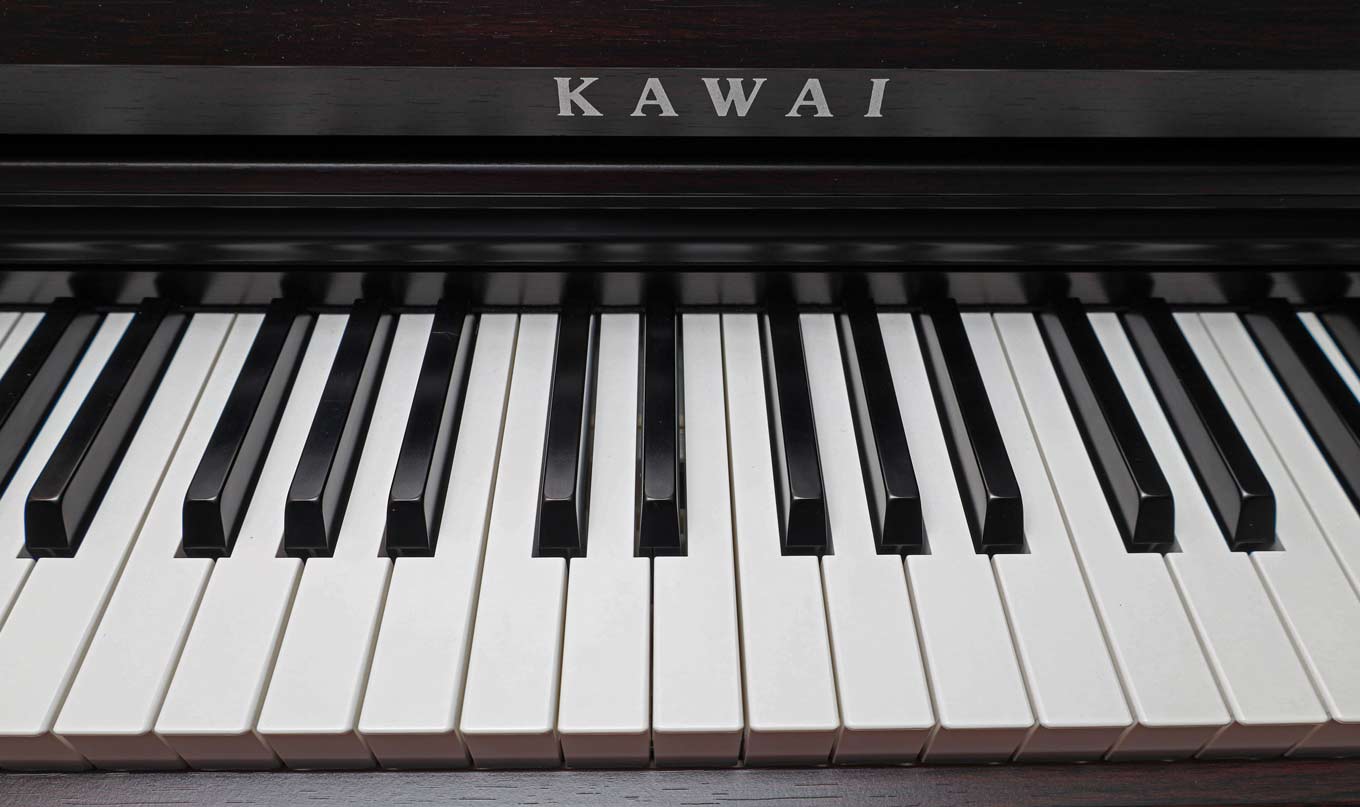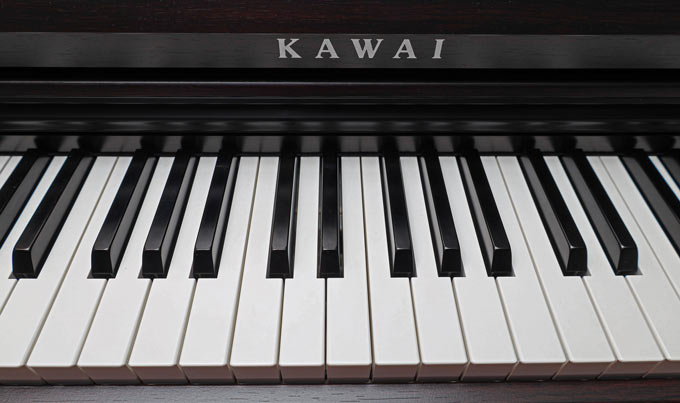 Bear in mind, though, that with its relative lightness (it's still a fully weighted action, which feels similar to acoustic pianos) also comes less fatigue and better responsiveness.
This action is also quite quick, which makes it a bit more versatile, especially if you plan on using non-piano sounds such as electric pianos and organs (which inherently have light-weighted keys).
Features
Another notable thing about the KDP120 is that it comes with 5 preset music books that you can listen to and practice right on the instrument.
The books include some very popular beginner-friendly method books and exercises, including Alfred's Lesson Book, Beyer 106 and Czerny 30.
Connectivity is another good thing about the Kawai KDP120. Not only does it have two headphone jacks and a USB port, but it also has Bluetooth connectivity which supports MIDI.
Unfortunately, Kawai decided to ditch traditional MIDI In/Out ports, which the previous model had.
Pros
The RHCII keyboard feels quick and responsive
Natural acoustic sound of the prestigious SK-EX concert grand
Virtual Technician with 13 adjustable parameters
5 built-in music books (useful for learners)
Powerful onboard speaker system (40W)
Bluetooth MIDI connectivity
Cons
Navigating can be a problem without having the manual at hand
No split mode
No multi-track recorder
4) Korg G1 Air – 3 of the world's finest grand pianos in one elegant beast
---
I simply couldn't exclude this beautiful instrument from Korg, even though it slightly exceeds the budget we've set.
The G1 Air was introduced in 2017 and has shaken up the market quite a bit. It's hands-down the best home digital piano Korg has ever created.
Korg's focus has never been home consumer-grade digital pianos. Instead, they've been creating some really cool synthesizers, stage pianos and music workstations that are widely used in studios and on stages all over the world.
All of that changed with the release of their top-of-the-range home pianos, the C1 Air and G1 Air, which left me quite impressed.
So, what makes the G1 Air so unique?
First of all, its design. The G1 is very slim, yet Korg somehow managed to make it look very stylish and different from all other digital pianos in this price category.
The G1 Air has beautiful curves inspired by the looks of a grand piano as well as gorgeous front legs for added support and a more exquisite appearance.
Sound
When it comes to sound, Korg doesn't cut corners either.
Since the company doesn't make acoustic pianos, it doesn't feel obligated to use any particular brand of a grand piano for sampling (unlike Yamaha or Kawai, which tend to use their own grand pianos to record samples).
That's the main reason why you'll find three different piano tones sampled from three different grand pianos from different makers on the G1 Air.
Each tone has its unique character, and you'll likely find the one that you love.
These 3 flagship tones are sampled from German, Austrian and Japanese concert grands. Korg doesn't specify the exact models they used, but I can guess that they were a Steinway, a Bösendorfer and a Yamaha.
Each of these piano tones has simulated string resonance, damper resonance and key off simulation.
Another thing that makes the G1 Air stand out from the competition is its powerful multi-channel sound system, which consists of two 12 cm and two 5 cm speakers, giving a total of 80W of output power.
No digital piano in this price range comes close.
Touch
But enough about sound. How does the G1 Air feel?
The piano features Korg's flagship RH3 keyboard action found in their pro grade stage pianos and music workstations. And I must say, it's really hard to compete with it at this price point.
While it doesn't offer simulated ivory or ebony on the keytops, it does feel very responsive and enjoyable to play.
The RH3 is a medium-weight action, which would be a good fit for classically trained pianists, as well as for learners and those who previously played lighter types of key actions (such as organ, synths, etc.).
It's not as heavy as Yamaha's GH3 key action, but to me it feels slightly heavier than Kawai's RHCII action.
I'd say, in terms of weight and feel, it's somewhere between the Kawai's RHCII action and Roland's PHA-4 Standard.
What's also important is that the RH3 is probably the longest key action on the list and therefore has the longest pivot point, which makes it easier for you to play into the keys.
In other words, you don't need to apply more power when playing further up the keys, which can be a problem especially with some lower-end key actions.
Features
The G1 Air is somewhat light on features, yet it does offer all the essentials.
You have 32 sounds to choose from, 9 temperament types, 40 preset songs and a 2-track MIDI recorder.
The G1 Air doesn't offer a great deal of sound-tweaking options. All you get is brilliance, reverb and chorus, which you can adjust within 3 levels.
You can't adjust different organic piano parameters such as string resonance, lid position, or hammer response, as you can do with the Casio AP-470 or Kawai KDP120.
On the flip side, the G1 Air offers plenty of connectivity options, including a USB port, MIDI In/Out, two headphone jacks and a line out.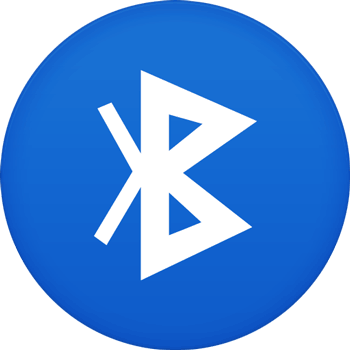 And don't forget about the "Air" part, which means that the piano is capable of receiving audio signal via Bluetooth.
You can wirelessly stream your favorite songs and backing tracks from your phone/iPad directly to the G1's onboard speakers.
Note that unlike the Kawai KDP120 and Roland F701, you won't be able to exchange MIDI data via Bluetooth (to control music apps like GarageBand), only audio!
Pros
Beautiful, unique design
Korg's flagship RH3 key action (long pivot point, nice to the touch)
3 main piano tones sampled from the world's finest grand pianos (German, Austrian, Japanese)
A good selection of built-in sounds (32)
Exceptional 4-speaker (80W) sound system
Bluetooth (Audio)
MIDI in/out ports in addition to the regular USB port
Cons
Relatively low polyphony count (120)
Very limited sound shaping options
No Bluetooth MIDI
5) Casio AP-470 – Acoustic-like design with a unique lid simulator
---
If you're familiar with Casio digital pianos you probably know that in the past 10 years, they've been slowly but surely moving away from being just a cheap electronic keyboard maker to becoming one of the leaders on the digital piano market.
Casio is known for packing a lot of value into their entry-level and mid-range instruments, which makes it harder for other brands to compete thanks to Casio's aggressive pricing strategy.
The Casio AP-470 is a good example of that. Being a part of Casio's Celviano series, which aims to compete with Yamaha's famous Clavinova line, the AP-470 is a lot cheaper than the most affordable Clavinova piano (CLP-735).
But cheaper doesn't mean better, right?
Well, while the AP-470 is inferior to the CLP-625 in some ways, they have a lot of similarities, and there are actually a few things that the Casio does better. Let's start with similarities.
The AP-470 comes in a beautiful upright style cabinet, with front legs and an openable top lid similar to an acoustic piano.
I really like this design as it resembles the look of an acoustic piano and looks more sophisticated than most of the competition.
Sound
The Multi-dimensional Morphing AiR sound source is responsible for sound generation on the AP-470.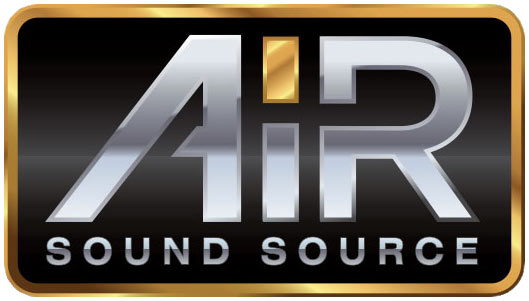 While it has the same name as the engine used in the lower-end pianos such as the PX-160, PX-770, PX-870 etc., it offers a more natural refined piano sound.
The highlight of the recent Celviano instruments is the new American piano tone sampled from a Steinway concert grand, which is not found on the Privia instruments.
It's a very clear and beautiful piano tone and is my favorite sound on the AP-470.
Coupled with 256-note polyphony and powerful 4-speaker (40W) sound system, the AP-470 delivers a very satisfying sound that's hard to dislike.
Just like the Kawai KDP120, the Casio allows you to change different piano characteristics to tailor the sound to your liking.
These parameters include damper noise, string resonance, hammer response, lid simulator and key on/off action noise.
Touch
As far as keyboard is concerned, the AP-470 is not quite up to the level of the other instruments we discussed today.
The AP-470 comes with the same key action that Casio uses in their entry-level digital pianos, including the PX-160, PX-770, etc. – and actually most of their digital pianos under $1,500.
The action is called Tri-sensor Scaled Hammer Action II, and it's not a bad action by any means, but I feel that it's somewhat inferior to the other key actions on the list.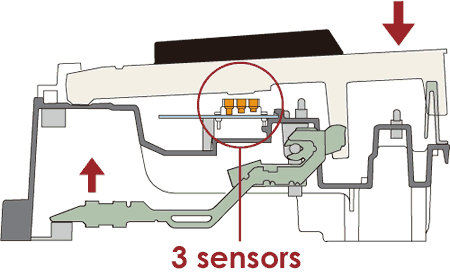 This keyboard uses a 3-sensor key detection system that facilitates playing trills and fast passages.
It also has simulated ivory and ebony keys, making them very nice to the touch, though some people might prefer less pronounced texture or regular smooth keys.
There's really nothing wrong with this keyboard if you're on the market for an entry-level digital piano, but since the AP-470 is in a slightly different category, I'd expect some kind of improvement over its lower-end counterparts.
Compared to the competitors' key actions, the AP-470's is slightly nosier and feels a bit hard at the bottom.
The keys are also a bit shorter (the hidden part), hence the pivot point is shorter as well (probably the shortest on the list), so it's slightly more difficult to control, especially when playing into the keys.
Overall, it's a good action, but as I said I expected more from Casio at this price range.
Features
What's interesting is that despite all that, Casio managed to make the AP-470 a worthwhile instrument by adding tons of features that you won't find on other digital pianos in this price range.
An onboard audio recorder is one of them. This feature allows you to record your performances in WAV format and save them right onto a flash drive, which means you don't need to buy an audio interface to make a high-quality audio recording of your performance.
You also get the Casio Chordana app, which allows you not only to control all features and functions of the AP-470, but also to view sheet music (for the built-in songs) and to play and practice MIDI files, which are displayed in the piano roll window.
You can also adjust tempo and practice each hand's part separately.
Unfortunately, there's no Bluetooth onboard, so you'll have to use a wired connection to hook it up to your smart device.
Pros
Beautiful acoustic-looking cabinet
Two well-sampled grand pianos, especially the American grand
Simulated acoustic nuances that you can adjust to your liking
256-note polyphony
Immersive 4-speaker (40W) sound system with Lid Simulator
Concert Play feature
Chordana app for easier navigation and expanded functionality
Cons
Less-than-stellar keyboard action
No Bluetooth connectivity
Limited split mode functionality (bass only)
Things you

MUST KNOW

before choosing your Home Digital Piano
There you have, folks! Note that this list is based on what we believe are the best home digital pianos under ∼ $1500 on the market today.
In case you haven't found an instrument that suits your needs in this article, I'd like to provide some extra information that will hopefully help you find the right instrument.
Here are some of the most common terms and aspects of the digital piano world that you'll most likely run into when doing your research.
KeysAction TypesTouch sensitivityPolyphonyModesLesson FunctionMIDI recorderAudio RecorderAccompaniment Transpose, Tuning USB type A USB type B
Modern acoustic pianos have 88 keys. Most keyboards and digital pianos have 88, 76, 73 or 61 keys.
73 keys are enough to play most (99%) modern pieces. Some advanced (classical) pieces require a full set of 88 keys.

There are 3 most common types of actions:
1) Non-weighted – most organs, synths and entry-level keyboards are not weighted.
2) Semi-weighted – common action for budget portable keyboards (usually cost <300$). Spring-loaded mechanism adds more resistance to the keys compared to the non-weighted action.
3) Fully weighted (hammer action) is designed to replicate the action of a real piano. It uses small hammers (rather than springs) attached to each key to recreate the mechanical movements found inside a real piano.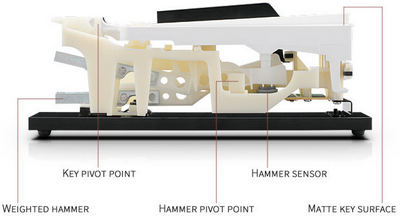 If your main goal is to play piano that you'll definitely want a keyboard with hammer action keys.
It's the key action that feels close to the real piano keys and will help you build proper finger strength and technique, making it much easier to transition to an acoustic in the future (if you decide to).
Touch sensitivity (a.k.a velocity sensitivity or touch response) is a very important feature of any keyboard or digital piano, which ensures that the volume produced by the instrument will change depending on how hard or soft you play the keys.
It's not a big deal nowadays as almost any $150+ keyboard have touch-sensitive keys regardless of its action type.
Much more important is whether the keyboard is weighted or not. Keyboards with fully weighted action often have adjustable touch-sensitivity so you can adjust it to your playing style.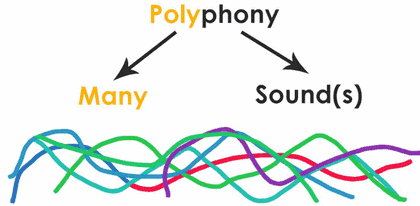 Polyphony is the number of notes a digital piano can produce at the same time.
These days, most digital pianos are equipped with 64, 128, 192 or 256-note polyphony.
You may wonder how it is possible to have 32, 64, or even 128 notes playing at the same time, if there are only 88 keys and we never play them all together.
First of all, many of today's digital pianos use stereo samples, which sometimes require two notes for each key played.
Furthermore, using the sustain pedal, sound effects (Reverb, Chorus), dual-mode (layering), and even the metronome ticking sound takes up additional notes of polyphony.
For example, when you depress the sustain pedal, the earliest played notes continue to sound while you're adding new ones and the piano needs more memory to keep all the notes sounding.
Another example of polyphony consumption is when you're playing along with a song playback (can also be your own recorded performance) or auto-accompaniment.
In this case, the piano will need polyphony not only for the notes you're playing but also for the backing track.
You'll rarely need all 192 or 256 voices of polyphony at once, but there are cases when you can reach 64 or even 128 note limits, especially if you like to layer several sounds and create multi-track recordings.
For an intermediate player it's desirable to have 128 notes of polyphony or more.
Along with the standard "Single" keyboard mode, digital pianos often offer additional modes that allow you to use two instrument sounds at the same time or playing four hands.
Here are the most popular modes that digital pianos have:
1) Split Mode – divides the keyboard into two parts, allowing you to play a different instrument sound in each of them. For example, you can play guitar with your left hand and piano with your right hand at the same time.

2) Dual Mode (Layering) – allows you to layer two different sounds so that they sound simultaneously whenever you press a key. For example, you can layer strings with the piano sound or combine whatever sounds you like to get some new interesting combinations.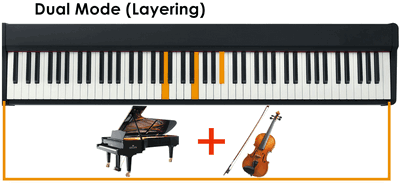 3) Duo Mode (a.k.a. Duet Play, Partner Mode, Twin Piano) – divides the keyboard into two halves with identical pitch ranges (two middle Cs) allowing two people to play the same notes at the same time.
Duet Play is particularly useful when you use it with your teacher or tutor who will play you some tunes on one side of the keyboard, and you'll be able to follow along on the other side, playing the exact same notes at the same time.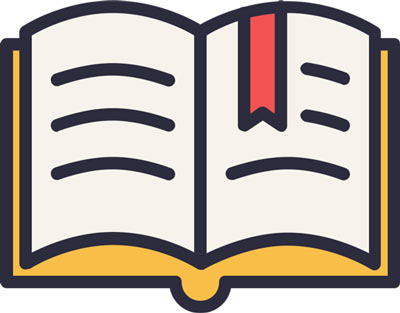 Some digital pianos allows you to turn off the left- or right-hand part (track) of a song (preset or downloaded from the Internet) and practice it, playing along to the playback of the other part.
Pianos that have this function usually have a multi-track MIDI recorder.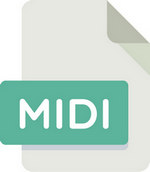 A MIDI recorder allows you to record and play back your own performances without using any additional equipment.
Multi-track recording (2 and more tracks) allows you to record several musical parts onto separate tracks and play them back as a single song. You can also experiment with your recording by turning off some of the recorded tracks.
For example, you can record the right-hand part of the song on track 1, and the left-hand part on track two (while listening to the playback of the first track).
You can also create complex, multi-instrument recordings by recording several instrument parts onto separate tracks and playing them back together afterwards.
MIDI-recording is not the recording of the actual sound of the instrument. Here, we're recording the MIDI data (a sequence of notes, their length, velocity and other parameters).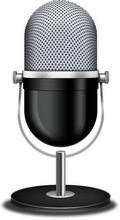 A built-in audio recorder will allow you to record the actual sound of the instrument (native samples) and save it to a flash drive usually in WAV format (Linear PCM, 16bit, 44.1 kHz, Stereo).
You can then share your recording on social media, upload it to SoundCloud, burn to CD, etc.
Audio recordings are more universal than MIDI ones because they provide you with a CD-quality audio file playable on most modern devices, and don't require any additional software, and sample libraries (VSTs) to render a MIDI recording to audio.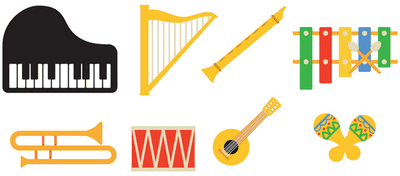 Accompaniment function will enrich your performance, providing full backing accompaniment (rhythm, bass, harmony) that will follow your playing and make you sound like full band.
The accompaniment changes depending to what notes you play with you left hand (chords or even single notes if you don't know full cords).
In other words, you manage your "band" with your left hand (by specifying chords) and play the main melody with your right hand.
Some instruments offer several accompaniment modes, and allow you specify chords using the full range of the keyboard.
1) Transpose function allows you to shift the overall pitch of the keyboard in semitone steps. The function is particularly useful when want to play a song in a different key but don't want to change your fingering and learn it in a new key.
So, for example, if you know how to play a song in F major, you can transpose the pitch and play it in C major without actually learning it in the new key.
You can also transpose a song written in a difficult key (e.g., many black keys) into a different key with easier chords, but still hear it as if you were playing in the original key.
2) Tuning function allows you to shift the pitch from the standard A440 tuning in 0.1Hz or 0.2Hz steps.
You can use this function to match the piano's pitch finely to that of another instrument or music (old piano, recording).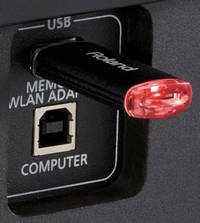 This port is also known as USB to Device port or USB drive port. The port can be used for connecting a flash drive to the piano to exchange files quickly and easily.
For example, you can load MIDI songs into the piano's internal memory for playback or rehearsal (if the piano offers this option).
Alternatively, you can play back WAV and MIDI files (depends on the piano model) directly from the flash drive without loading them into the piano's internal memory.
And finally, you can save your own performances recorded with the instrument to the flash drive as well as load them back onto the instrument when needed.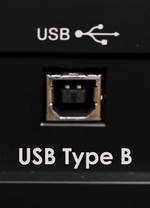 This port is often referred to as USB to Host terminal or USB to Computer port. This port is used to connect your digital piano to a computer or a smart device (using a special adapter) to exchange songs/files, and MIDI data.
This port will allow you to use the piano as a MIDI controller to control various music apps such as GarageBand, FlowKey, Playground Sessions, etc.
There are actually tons of other apps that can expand the functionality of your digital piano in terms of learning, composing, recording, editing music.
Some brands offer their own free apps designed for certain piano models. Such apps usually enable you to control all the settings and functions of the instrument using an intuitive graphical interface.
---

Loading ...
---
You might also like:
If after reading this review you still have doubts about what instrument to choose, take a look at our Digital Piano Buying Guide and other popular articles listed below:
Best Portable Digital Pianos Under $2000 (for Advanced Pianists)
Best Digital Pianos Under $1000 for Home Use
Best Premium Digital Pianos Under $3000 (Home Edition)
The Ultimate Guide to Buying a Digital Piano