Note: Due to rising inflation, the prices of piano keyboards have increased by 10-20%. As a result, some of the models discussed in this article may slightly exceed the budget we've set.
---
We're always glad to see people enthusiastic about learning music. One of the most popular first instruments to learn is the piano, a versatile instrument with a wide dynamic and harmonic range.
This flexibility is why pianos find their way into everything from classical to modern pop. As with any instrument, practice makes perfect, and you can't practice without owning an instrument of your own.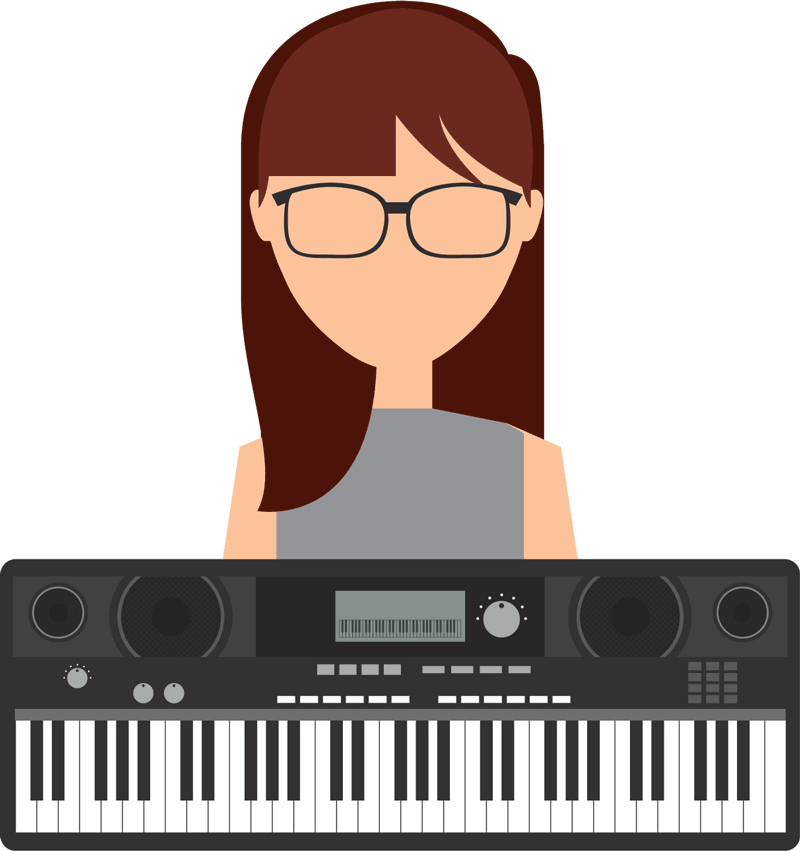 Purchasing a real acoustic piano is likely out of the question for many of us, but digital pianos and keyboards are viable alternatives due to advancements in technology.
Regardless, the price will always be the biggest barrier. While the large range of options means there's almost always a digital piano to suit your needs, it might not be priced to what you'd like.
Since this is a piano-focused site, we've got lists of digital pianos and keyboards from multiple price points to help you make informed purchases.
Our previous lowest price range was an article covering keyboards that cost less than $300. Back then, we struggled to choose stand-out keyboards in this price range due to our expectations.
These characteristics are ideal, as they give you a solid foundation to build correct playing techniques and habits, which are in turn transferrable to other pianos, acoustic or digital.
If you've read our $300 article, you may have found that none of our selections include all these 'must-haves.' At this budget level, sacrifices are a necessity and may end up stunting your learning process.
Of course, it's still possible to learn the basics of piano playing on these models.
There are even official accredited courses built around arranger keyboards and their capability for 'one-man-band' playstyles (like the Trinity Guildhall, for instance).
"But Lucas, What If I Don't Want to Spend That Much?"
If you find yourself asking this question, then this article is for you. We've sliced our price limit in half and chosen a few cheap sub-$150 keyboards we find acceptable.
Even going up to $300 gives you significant improvements in sound quality and feel. That said, the sub-$150 category is a viable option for people who aren't willing to go all in.
That's not a slight when it comes down to it since for most of us music is a hobby rather than a career, so it's hard to justify spending too much as the first step into a hobby.
Hence, these budget choices work in the short term and allow you to understand the fundamentals of piano playing, while also helping you decide whether the piano is the right musical instrument for you.
Younger kids don't necessarily need premium, in-depth features, and parents will be happy to know that they're not paying too much in case of accidental breakage.
The following list includes best budget keyboard pianos that can serve as a stepping-stone for further endeavors down the line.
As the saying goes, "You get what you pay for." So, let's discuss the compromises we chose to accept.
What We're Looking For in a Portable Keyboard
For these options, we favored keyboards with the following characteristics:
Full-sized keys
Pressure or velocity response
Decent piano sound
At least 61 keys
These aren't difficult prerequisites to satisfy, though they are compulsory if actual transferrable piano skills are the end goal.
While nothing substitutes the feel of weighted keys and hammer actions, being able to vary between pianissimo and fortissimo is a must-know. With good samples, you'll also be able to hear the difference in dynamics.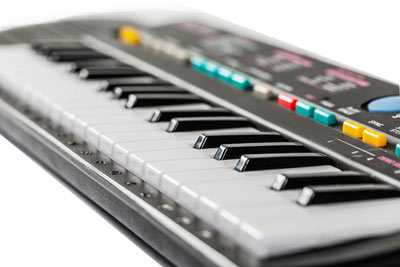 The key count matters too. 25 keys give you 2 full octaves, but that's not enough to practice both left- and right-handed. The more keys the better, with the ideal number being a full-range 88-key keyboard.
The absolute minimum key count we'd accept is 61 keys, letting you practice most beginner classical pieces and pop songs.
Now, let's dive straight into the list.
Best Portable Keyboards Under $150


---
Casio recently rebooted their old, popular Casiotone line. The Casiotone series was last seen in the 1980s, with the initial model (the CT-201) marketed as the "first electronic keyboard with full-sized keys anyone can afford."
The new upgraded line continues that legacy by offering the same promises. New models include the CT-S100 (available in certain regions), CT-S200, CT-S300, and LK-S250.
These are clearly marketed at beginners, and the price point fits well into our listings, too.
Casio made a decent showing in our previous budget-focused $300 article with their arranger keyboards, namely their CTX-700 arranger keyboard. It lost out vs. Yamaha, with sounds slightly behind its competition.
However, the new Casiotone series, particularly the CT-S300, feels just right for an absolute beginner. Here's a quick comparison table.
Our personal favorite of the bunch is the CT-S300. The lower models lack pressure sensitivity, which makes them less viable for practice. If you're looking into the Casiotone line, go for the CT-S300.
The LK-S250 is something we didn't choose for a few reasons. The most important thing of note is that it's basically a CT-S300 with light-up keys, which may not appeal to everyone.
That said, an extra $20 for visual stimulus-based learning might be just right for visual learners.
The CT-S300 itself is light, built completely out of plastic. It ends up feeling portable and surprisingly solid for the price. Scratches and bumps will inevitably happen, but I get the feeling that it will stand the test of time.
The controls are streamlined, which is a plus for beginners. I like the use of an encoder knob for sound selection though, which is something I hope to see in future budget Casio keyboards.
So how does the CT-S300 play? The 61 velocity-sensitive keys are passable, and they feel close enough to the premium CTX arranger keyboards to feel nice once you've gotten used to the pressure contour.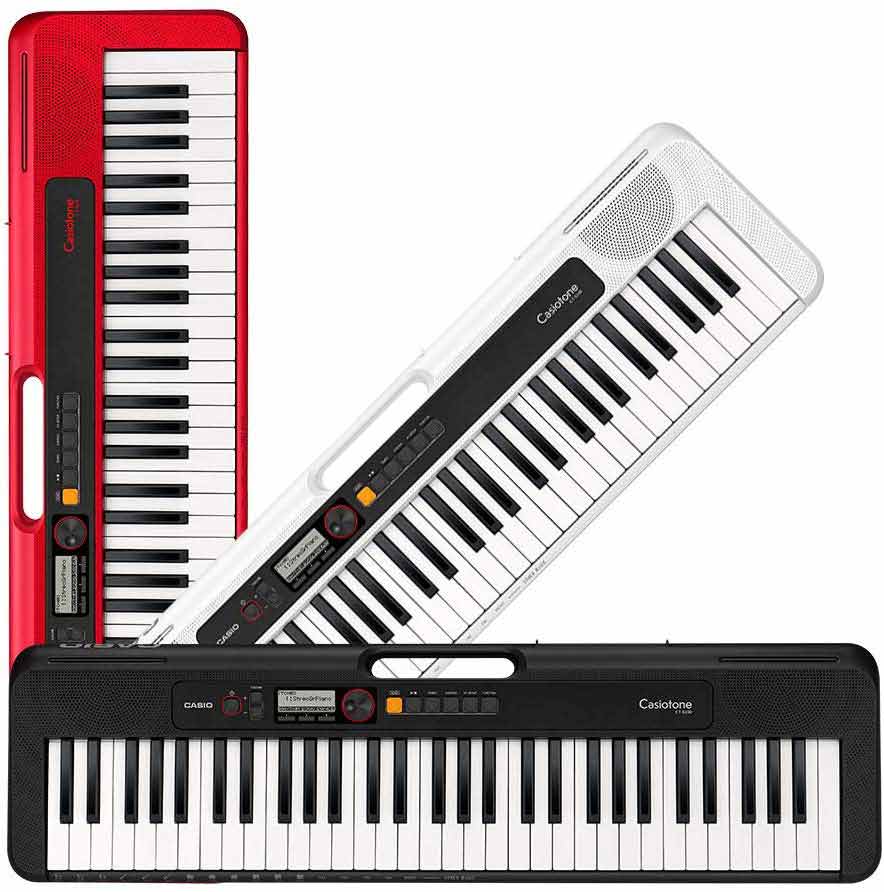 48 notes of polyphony are also more than enough (remember we've only got 61 keys in total).
The included sounds aren't anything to write home about, but they react to your playing intensity, which makes it possible to practice dynamic control.
Sounds include pianos, horns, guitars, and a few synth sounds ripped from the CTX keyboards.
Since this is mainly a beginner practice keyboard, getting 400 sounds is impressive. The piano sound will be your mainstay, and it's functional.
After getting used to the unweighted keys, I could knock out a few passable chord progressions and classical pieces, though playing strength will take some getting used to if you've got experience with a real piano.
Do note that playing on unweighted synth-style keys is quite different from true piano keys, especially for the pivot point and the points of actuation.
Apart from a decent sound bank, you also get 77 accompaniment rhythms with a button-triggered variation. This isn't as fully-fledged as you find on the CTX-line, but it serves as an alternative to metronomes in practice.
It also gives newcomers a taste of more exotic rhythm styles, like Latin beats such as Bossa Nova.
The rhythm section won't be adequate for the dedicated arranger keyboard courses, but they're quite fun when used for practice.
The dual 2.5W speakers aren't the best sounding speakers, though they're stereo and relatively clear, which is really all I want from a practice keyboard.
If you're aiming to use the CT-S300 (or any other model from the Casiotone line) as a gigging instrument, the output mini TRS jack will be used. This connects to external amplifiers and doubles as a headphone output for practicing in private.
As a side note, the CT-S300 can be powered off 6 AA batteries and has a pretty good quoted battery life of 20 hours. Of course, the provided AC adapter can be used as well.
Something that might be taken for granted is the inclusion of a sustain pedal jack. Depending on where you purchase your Casiotone keyboard, a sustain pedal may be a separate purchase, so be sure to factor that into your budget.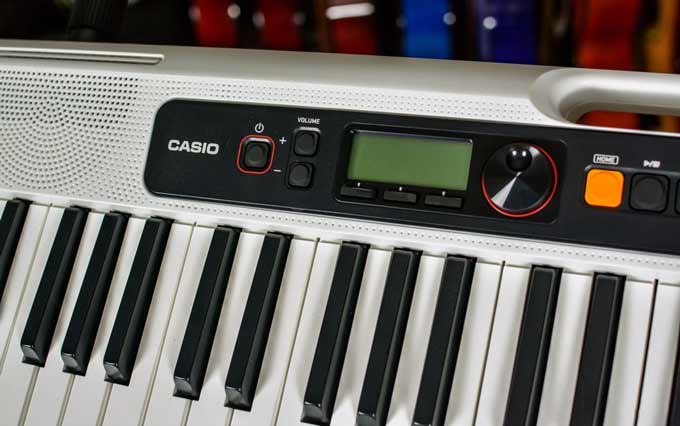 For MIDI connectivity, you'll rely on the micro USB port. This allows you to connect to a DAW to use the CT-S300 as a MIDI controller, or to connect to Casio's Chordana Play app.
The Chordana Play app allows you to control the parameters and selected sounds off the CT-S300, but its true power comes when integrated with the LK-S250. You can load your own MIDI files to sync your songs to the light-up keys.
Finally, the CT-S300 features a pitch bend wheel, a nice bonus for practicing synthesizer leads.
It also makes the CT-S300 a viable USB MIDI controller that's affordable. Note that the CT-S100 and CT-S200 lack a pitch wheel.
Pros
A wide selection of sounds
Keys are good for the price
Well thought out controls
A pitch bend wheel
USB connectivity
Chordana Play app compatible
Cons
Sounds aren't that great
Fewer rhythms than in classic arranger keyboards
2) Yamaha PSR-E273 – Best Sounding Budget Portable Keyboard
---
Our sub-$300 list featured the Yamaha PSR-E363 as an option, and the Yamaha PSR-E273 finds itself in this list as our best budget arranger keyboard for beginners.
The PSR-series is one of Yamaha's cheap arranger keyboard lines, and the Yamaha PSR-E273 is one of the cheapest models you'll find in this product range.
In many ways, this feels like a very similar instrument to the PSR-E363, but with a few downgrades.
The body of the PSR-E273 is made of black plastic, though it feels cheaper than the Casiotone CT-S300. It is also slightly bulkier, at 37" x 16" x 0.5" and 8 lbs.
The biggest omission here is pressure sensitivity, and that's a huge blow, as the keys emit the same sound no matter how hard or soft you press them.
In practice, this means you won't get the auditory feedback from dynamic control, which is detrimental for a keyboard geared towards practice.
This would normally mean immediate removal from our list, but Yamaha's AWM sound engine saves the PSR-E273. It also helps that the PSR-E273 isn't marketed as a beginner's practice keyboard.
The PSR-E273 is an arranger through and through, so for that purpose, constant velocity keys are fine.
When it comes to piano practice, the PSR-E273 is alright once you get around the lack of dynamics. The 61 keys are full-sized and resemble those found on the PSR-E363. As with its bigger brother, we found these to be functional, but little more.
Cheap plasticky keys are the norm for this price range, and these are very similar to those found on the previously covered Casiotone keyboards.
The Casiotone seemingly feels better though, and the PSR-E273's 32-note polyphony limit leaves a lot to be desired.
While keys are lackluster, the sounds are pretty good and come courtesy of Yamaha's Advanced Wave Memory sound engine, also from the PSR-E363. The lack of dynamics hurts the sounds, but they are still pleasing when played through dual 2.5W speakers.
The sounds on offer here also clock in at 401 total, and I'd say some sound better than the Casiotone. Yamaha has always excelled at sounds, so it's no surprise the PSR-E273 does the same.
The sounds include most of the usual suspects, like pianos, strings, synths, basses, and guitars. These are seemingly identical to those on the PSR-E363, though they're less expressive due to a lack of pressure sensitivity.
The demo below is for the PSR-263 (predecessor) but the sounds haven't changed much, so it applies to the PSR-273 as well.
As an arranger keyboard, the main draw is the inclusion of accompaniment styles and rhythms. The rhythms include intro, fill, variation, and outro buttons, making the PSR-E273 a one-man-band.
The arranger functionality also enables you to practice arranger keyboard course content. As previously mentioned, these rhythms are also quite helpful for spicing up practice sessions.
The auto accompaniment function plays left-handed bass parts based on your keypresses, and at this price point, it's the only instrument that offers this functionality to such a degree.
The sound selection occurs using the basic LCD screen, and a numeric keypad alongside the printed-out list on the front means navigation is straightforward.
As an arranger keyboard, the PSR-E273 ticks all the necessary boxes.
The only unfortunate omission here is the absence of a USB port, so you can't record MIDI directly into your computer, which is a shot against convenience and shows the relative age of the PSR-E273.
Overall, the Yamaha PSR-E273 is a good choice for beginners. The only glaring issue is a lack of velocity sensitivity, which hampers the learning experience.
In terms of sounds and features, this is a hard keyboard to beat and is worth checking out.
If you want to get the benefits of pressure sensitivity, you might want to consider the Yamaha YPT360, which includes an upgraded keybed, higher polyphony count, and a USB MIDI port.
This retails for slightly more than our set budget, but the upgrades you get are worth it in our opinion.
Pros
401 good quality sounds
Accompaniment features and rhythms
Easy-to-use user interface
112 built-in songs
Built-in MIDI recorder
Cons
No pressure sensitivity
No USB connector
---
Casio strikes again, this time with a keyboard more focused on arranger functionality. This resembles the CTX-700 we covered in our sub-$300 article, and most of our comments there apply.
Much like the previous entries in this list, you get a cheap-feeling 61-key arranger keyboard (touch-sensitive) with accompaniment features and 400 built-in tones, 100 rhythms, and 48-key polyphony.
This seems like a good deal compared to the CT-S300, which costs a bit more, so what gives?
It all comes down to sound. Yamaha's PSR-E273 wins out with the AWM sound chip, and Casio's AHL engine lags.
This isn't helped much by the stereo 2W speakers either, despite being driven with almost the same wattage as the CT-S300, there's some muddiness that makes the CTK-3500 feel a bit worse.
The keys themselves resemble previous entries on the list, but they're velocity-sensitive, with 2 preset levels. This isn't a lot, but the default settings are enough for training dynamic control, which is a plus.
The problem, again, is with the sounds. Casio's slightly older version of their sound engine holds the otherwise decent CTK-3500 from taking a higher spot.
Pianos don't sound impressive, and the speakers feel like they overly compress the output, which minimizes the positive of pressure sensitivity.
The sounds themselves are varied, and quite nice when heard through the headphone/output jack. You get decent pianos, keys, strings, synths, and so on. It's too bad Yamaha's PSR-E273 sounds better.
I'm somewhat disappointed because Casio has the edge when it comes to arranger functionality, making this the better one-man-band machine, with the downside of inferior sound.
48 notes of polyphony mean you can sustain notes for long periods of time without worrying about sound cut-offs (especially while using rhythms and accompaniment).
The included rhythms are pretty good and include 2 fills, a variation, a synchro, and an ending option, which is more than you get on the PSR-E273.
The accompaniment bass parts are also more flexible and varied. Readers of our CTX-700 coverage should be familiar with this sentiment.
Finally, you get a pitch bend wheel and USB connectivity. It's not much, but opens up options like the ability to record on computers and use of the Chordana Play app for lessons and control.
In terms of portability, the CTK-3500 is close enough to the CT-S300 to not make much of a difference. The keyboard itself measures 37.2" x 12.1" x 3.6" and weighs 7.5 lbs.
In terms of raw numbers, it gets the victory over the PSR-E273 if using this on the go is a concern. You can also choose to use the included AC adapter or batteries, too.
If you're considering the CTK-3500, check out the Casio LK-265, which resembles the CTK-3500 but comes with light-up keys.
Below are the main differences between the two.
Sound quality is a must for keyboards and digital pianos, but a good practice keyboard needs touch sensitivity, so we're at odds when comparing the Yamaha and Casio budget arrangers.
In the end, it comes down to what you need.
Pros
A more fully-fledged arranger keyboard than the PSR-E273
Touch-sensitive keys
A pitch bend wheel
USB connectivity
Chordana Play app
Cons
Sounds are on the weak side
Speakers are muddy and compressed
4) Nektar GX61 + VST – The Drastic Option
---
Since we're on the topic of cost-saving measures, we decided to include a more 'exotic' option in the mix. Bear in mind, this option requires a computer and a bare minimum of technical knowhow, though the results are worth it.
Basically, we'll use a combination of MIDI controller, VSTi, and host software running on our computer.
The MIDI Keyboard
The Nektar GX61 is a USB MIDI keyboard with 61 keys, which feels pretty good for the price. There's a springiness that other synth-action keyboards on this list can't match, and I'd say this is my favorite keyboard on the list.
Sacrificing an octave or two is alright in my books, but people who want classical training may be disappointed.
(As a side note, the same keys are found on the Nektar SE-series, featuring a 49-key model, which is even more affordable, though the key count isn't much to write home about).
Since the keyboard connects straight to your laptop or desktop via USB, it's bus-powered, which means batteries and AC adapters are not needed at all.
The thing about dedicated MIDI keyboards is that they can't produce sounds on their own. These need to be connected to a sound module, which will then have their samples triggered upon keypresses.
---
The Sound Source
Our sound source will be a Virtual Studio Technology Instrument (VSTi) plugin, which runs off our laptop in a host program.
In this case, we recommend Addictive Keys for its low cost, though there will be a free (and arguably better) option provided near the end if you don't mind a bit of extra setup.
Specifically, we're targeting the Addictive Keys Studio Grand, which will match the standard grand piano sound found on most digital pianos.
Addictive Keys is a plugin covered in our piano VST roundup, and it was the best budget pick.
The interface is simple, but in-depth editing and mixing are available in the advanced view. Sound-wise, there isn't too much to complain about either, as these are radio-ready samples and presets.
You can pretty much tailor your sound to fit any scene with the built-in reverb and mixing tools. Try playing around with the sliders and presets to see what you can come up with.
If the price tag seems a little excessive, try looking through the KVR Forum Marketplace for legal serial keys.
XLN Audio has bunded free copies of Addictive Keys with any Focusrite product and considering how Focusrite's preamps and interfaces are the industry standard, there are a lot of wayward copies looking for owners.
We've found keys going for as low as $15, so go for it!
---
The Host Software
So, we have our controller and sound module. The problem now is getting them to communicate with each other. This usually requires a host, which in most cases means a Digital Audio Workstation (DAW).
Thankfully, Addictive Keys comes as a standalone program that's plug-and-play. Boot up the Addictive Keys executable like you would any PC videogame, and you're good to go.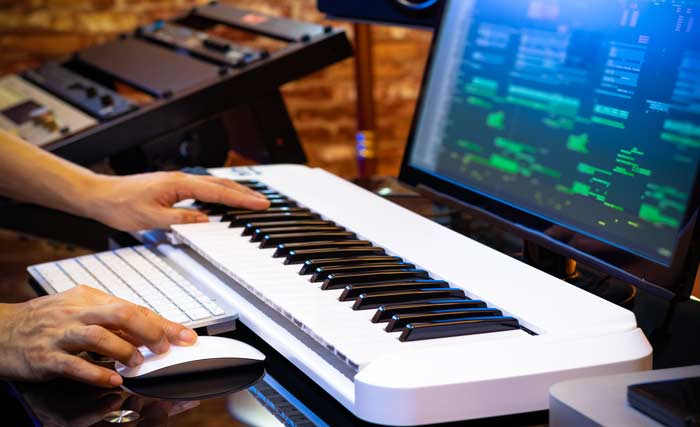 Plogue's sforzando player is also available as a standalone application.
This limits you in terms of effects though, so you might want to consider a DAW like the freely available Cakewalk by Bandlab (which some might know as Sonar). This comes with very good build-in effects and might be worth the hassle of setting things up.
Also, if you don't mind working with something more basic, most MIDI keyboards come with bundled software too. The GX61 comes with Bitwig 8-track, which is a basic performance-based DAW that might be worth looking into.
---
"This Seems Overly Complicated"
You're not wrong. A good digital piano will always beat out this option by virtue of simplicity. You flick the 'on' switch and you're good to go.
However, we're aiming to get the best bang for your buck. This option, judged purely on playability and piano sound, is better than the other entries on this list.
The other keyboards on this list don't aim to feel good and the keys feel like cheap plastic. The GX61 might also be plastic, but it aims to feel premium, with springy responsive keys and better build quality.
(The GX61 might be our choice, but other MIDI controllers are also viable options. We were working with a limited budget after all.)
While the Casiotone's and Yamaha's piano sounds are passable, no one will mistake them for real pianos. With VST plugins, you get significantly better sounds for around the same price.
One might find the laser focus on piano sounds to be a bit limiting, but no one said you were limited to just a piano sound, either.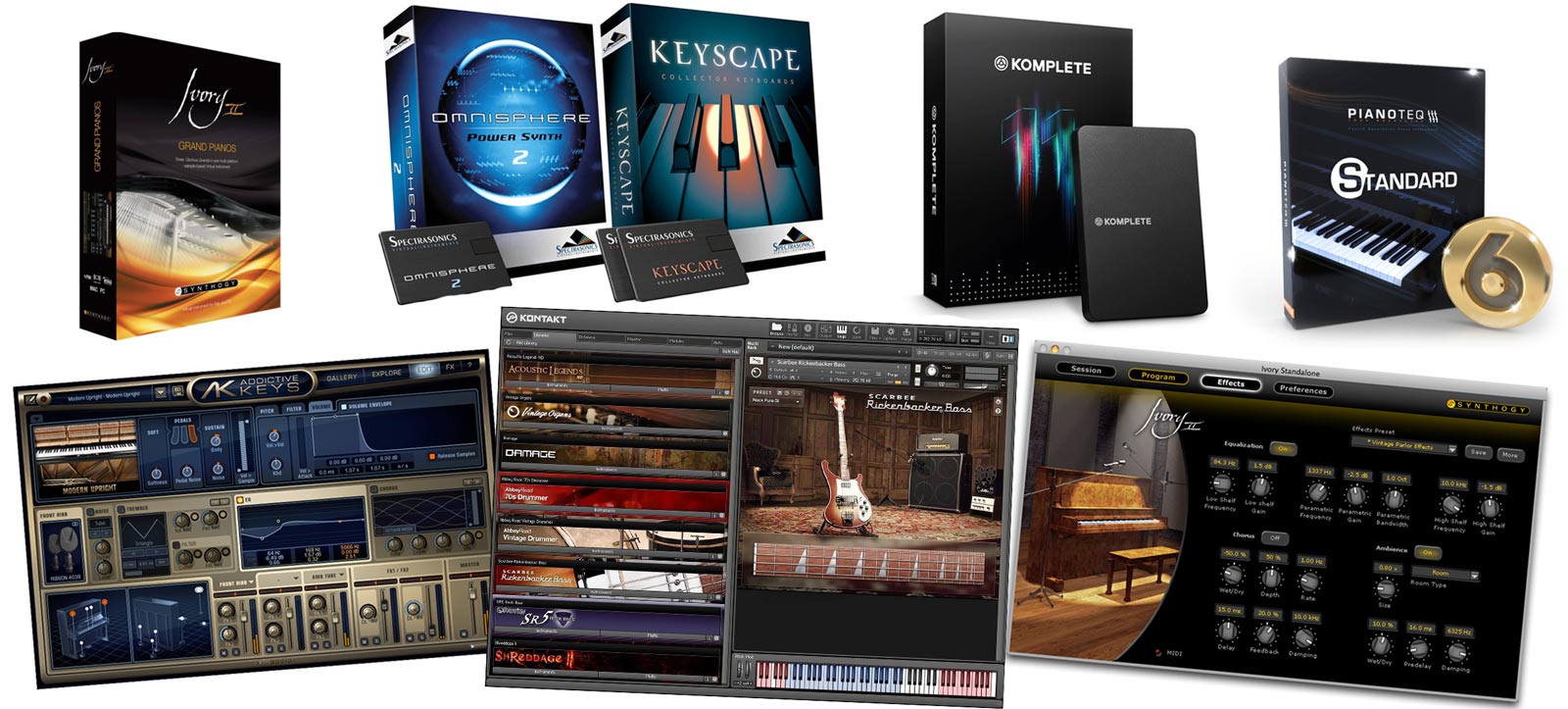 While you might need to search for other sound libraries or synthesizers, your sound palette is only limited by what software you've installed.
If you want guitars and bass, check out Ample Sound's AGML and ABPL for crazy realistic sounds. Want synths? Synth1 is a powerful option that rivals paid plugins.
The sky's the limit here, though again, the hassle of downloading and installing might throw people off.
We're not going to say this option is for everyone, but if you're feeling adventurous (and thrifty/stingy), it might be worth a shot.
If you're interested in learning more about what can be achieved with software instruments, you may want to take a look at our How to Write a Song article where we use several different instrument libraries to create a song arrangement.
Pros
Customizable
Feels and sounds the best
The sound library can be extended
Great for beginning sound designers/producers
Cons
Complicated
Can't practice without a computer
The sound comes from your computer rather than the keyboard itself
5) The Used Market – Yet Another Drastic Option
If you've ever tried hunting deals on the internet, you know that used products are an untapped goldmine. eBay, Craigslist, even Amazon. These are all websites you should go through for purchases.
A quick browse on eBay at the time of writing shows a few 88-key Casio digital pianos (with weighted keys) for sale for less than $150, which is cheap considering these beat out other options on our list.
With that said, pitfalls like bad cosmetic condition, loose/clunky keys, and other defects are possible.
We can't provide straight-up recommendations, because you could theoretically find just about anything for sale.
If you see a nice keyboard or digital piano from brands you trust (Roland, Kawai, Yamaha, Casio, etc.), try searching our site to see if we've got a review.
The web-based marketplace is fickle and unpredictable, so be cautious. However, wear and tear shouldn't be a big issue.
Unlike the mechanical parts in acoustic pianos, chips and printed circuit boards aren't as susceptible to decay and rust. Even something from 5+ years ago should be fine.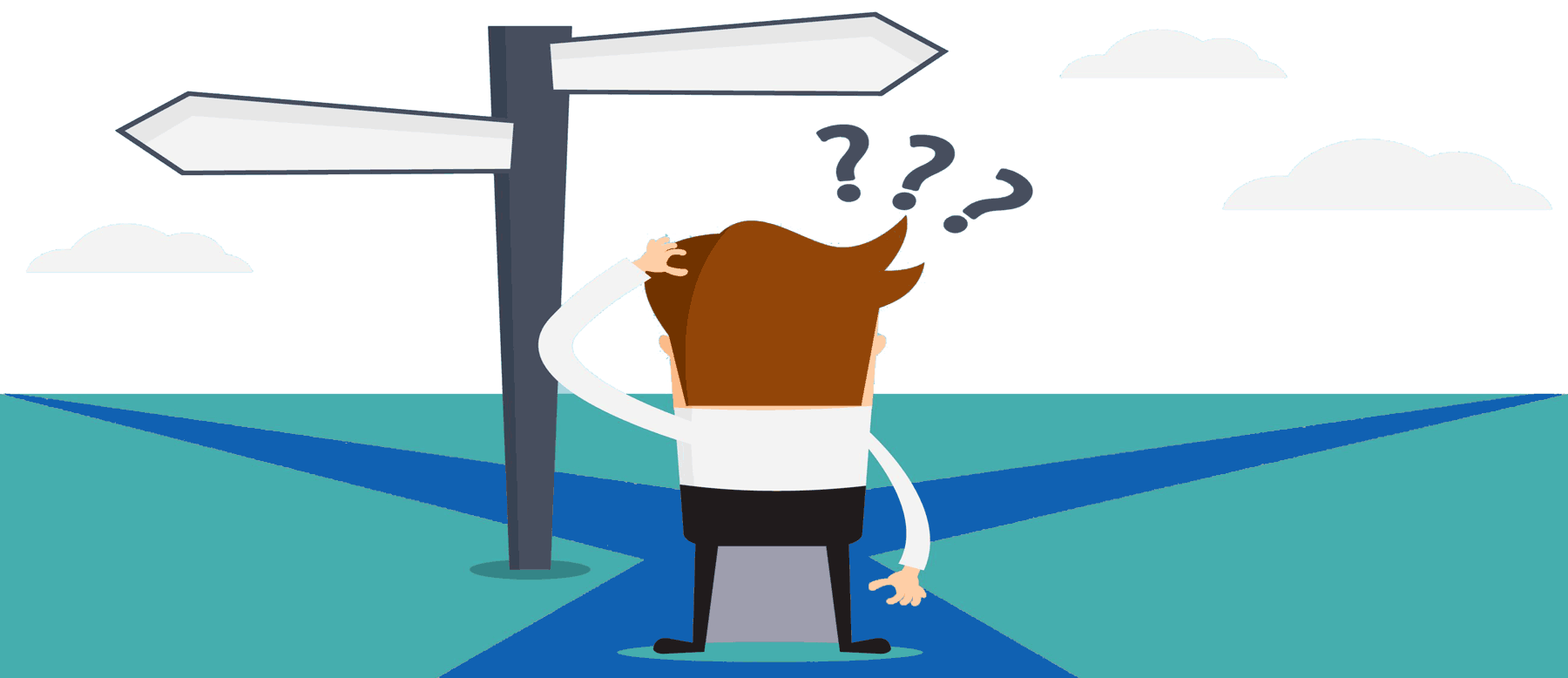 We can't offer suggestions due to the constantly changing online market, so we'll give you a few tips.
1) Avoid keyboards marked as 'organs'. These are likely older keyboard models running off synthesizer-based sound chips. These won't sound realistic, and touch sensitivity is often omitted.
2) Take care to avoid deals that are 'too good to be true'. If you see a Yamaha Clavinova (their flagship line) going for less than $1,000, something fishy is going on.
3) Check out seller reviews if possible to work with reputable users only.
4) When possible, only pay after confirmed delivery. Amazon does this by default, but eBay doesn't.
5) Test your product before purchasing it. Listing sites like Craigslist are well-suited for this, and going into music stores to test out similar or identical products work, too.
This option may seem like a cop-out, but again, we're working on a tight budget here. If we can save some cash while getting a good keyboard, it's a win in our books.
Sustain Pedal
Most of our sub-$300 options didn't come with sustain pedals, and it's no surprise that the same omissions occur with half-priced counterparts.
If you're serious about playing the piano, a sustain/damper pedal is a must. Learning to control sustained notes with your feet is a must-have skill for classical and modern pieces.
Since this is considered an additional purchase, you might need to factor this into your budget.
Our favorite budget sustain pedals are the Nektar NP-2 and M-Audio SP-2.
Nektar got our recommendation for their good build quality on the GX61 MIDI keyboard, and the same quality can be seen with this pedal. It's cheap, but feels good and durable.
You can even use this on other keyboards or digital pianos.
If you really do want to spend as little money as possible, you could consider the no-name brands often seen in music and online stores.
Honestly, build quality is the only major concern here, as cheap pedals easily fail due to dust and faulty contact points.
If you go this route, avoid block-style pedals, named for their square shape. These are functional but not ideal for piano players in the long run as they train a different kind of muscle memory.
Choosing The Best Affordable Beginner Keyboard –

Buying Guide
I know, choosing your first keyboard piano is not an easy task, especially considering the variety of options available on the market.
What can make this even more daunting is the countless amount of terms that you may have never heard before.
To make things easier for you, here's a quick list of terms and phrases used in describing keyboards and digital pianos.
KeysAction TypesTouch sensitivityPolyphonyModesLesson FunctionMIDI recorderAudio RecorderAccompaniment Transpose, Tuning USB type A USB type B
Modern acoustic pianos have 88 keys. Most keyboards and digital pianos have 88, 76, 73 or 61 keys.
73 keys are enough to play most (99%) modern pieces. Some advanced (classical) pieces require a full set of 88 keys.

There are 3 most common types of actions:
1) Non-weighted – most organs, synths and entry-level keyboards are not weighted.
2) Semi-weighted – common action for budget portable keyboards (usually cost <300$). Spring-loaded mechanism adds more resistance to the keys compared to the non-weighted action.
3) Fully weighted (hammer action) is designed to replicate the action of a real piano. It uses small hammers (rather than springs) attached to each key to recreate the mechanical movements found inside a real piano.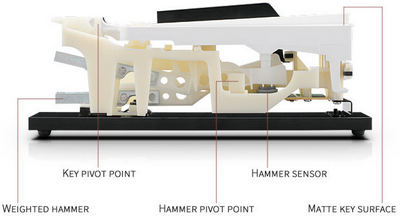 If your main goal is to play piano that you'll definitely want a keyboard with hammer action keys.
It's the key action that feels close to the real piano keys and will help you build proper finger strength and technique, making it much easier to transition to an acoustic in the future (if you decide to).
Touch sensitivity (a.k.a velocity sensitivity or touch response) is a very important feature of any keyboard or digital piano, which ensures that the volume produced by the instrument will change depending on how hard or soft you play the keys.
It's not a big deal nowadays as almost any $150+ keyboard have touch-sensitive keys regardless of its action type.
Much more important is whether the keyboard is weighted or not. Keyboards with fully weighted action often have adjustable touch-sensitivity so you can adjust it to your playing style.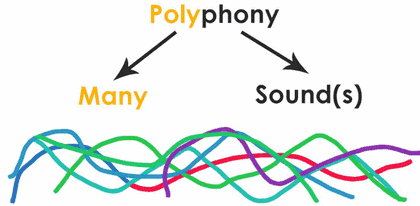 Polyphony is the number of notes a digital piano can produce at the same time.
These days, most digital pianos are equipped with 64, 128, 192 or 256-note polyphony.
You may wonder how it is possible to have 32, 64, or even 128 notes playing at the same time, if there are only 88 keys and we never play them all together.
First of all, many of today's digital pianos use stereo samples, which sometimes require two notes for each key played.
Furthermore, using the sustain pedal, sound effects (Reverb, Chorus), dual-mode (layering), and even the metronome ticking sound takes up additional notes of polyphony.
For example, when you depress the sustain pedal, the earliest played notes continue to sound while you're adding new ones and the piano needs more memory to keep all the notes sounding.
Another example of polyphony consumption is when you're playing along with a song playback (can also be your own recorded performance) or auto-accompaniment.
In this case, the piano will need polyphony not only for the notes you're playing but also for the backing track.
You'll rarely need all 192 or 256 voices of polyphony at once, but there are cases when you can reach 64 or even 128 note limits, especially if you like to layer several sounds and create multi-track recordings.
For an intermediate player it's desirable to have 128 notes of polyphony or more.
Along with the standard "Single" keyboard mode, digital pianos often offer additional modes that allow you to use two instrument sounds at the same time or playing four hands.
Here are the most popular modes that digital pianos have:
1) Split Mode – divides the keyboard into two parts, allowing you to play a different instrument sound in each of them. For example, you can play guitar with your left hand and piano with your right hand at the same time.

2) Dual Mode (Layering) – allows you to layer two different sounds so that they sound simultaneously whenever you press a key. For example, you can layer strings with the piano sound or combine whatever sounds you like to get some new interesting combinations.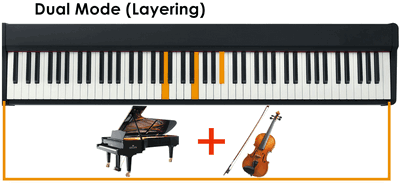 3) Duo Mode (a.k.a. Duet Play, Partner Mode, Twin Piano) – divides the keyboard into two halves with identical pitch ranges (two middle Cs) allowing two people to play the same notes at the same time.
Duet Play is particularly useful when you use it with your teacher or tutor who will play you some tunes on one side of the keyboard, and you'll be able to follow along on the other side, playing the exact same notes at the same time.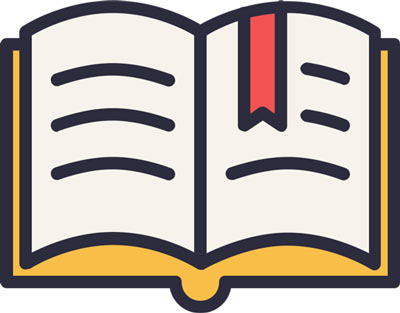 Some digital pianos allows you to turn off the left- or right-hand part (track) of a song (preset or downloaded from the Internet) and practice it, playing along to the playback of the other part.
Pianos that have this function usually have a multi-track MIDI recorder.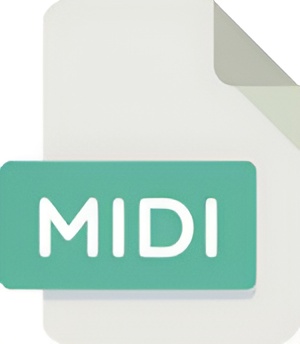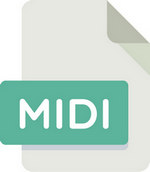 A MIDI recorder allows you to record and play back your own performances without using any additional equipment.
Multi-track recording (2 and more tracks) allows you to record several musical parts onto separate tracks and play them back as a single song. You can also experiment with your recording by turning off some of the recorded tracks.
For example, you can record the right-hand part of the song on track 1, and the left-hand part on track two (while listening to the playback of the first track).
You can also create complex, multi-instrument recordings by recording several instrument parts onto separate tracks and playing them back together afterwards.
MIDI-recording is not the recording of the actual sound of the instrument. Here, we're recording the MIDI data (a sequence of notes, their length, velocity and other parameters).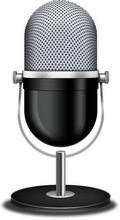 A built-in audio recorder will allow you to record the actual sound of the instrument (native samples) and save it to a flash drive usually in WAV format (Linear PCM, 16bit, 44.1 kHz, Stereo).
You can then share your recording on social media, upload it to SoundCloud, burn to CD, etc.
Audio recordings are more universal than MIDI ones because they provide you with a CD-quality audio file playable on most modern devices, and don't require any additional software, and sample libraries (VSTs) to render a MIDI recording to audio.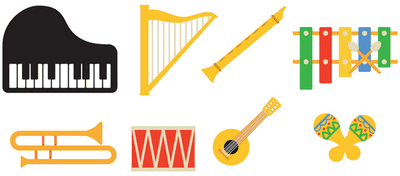 Accompaniment function will enrich your performance, providing full backing accompaniment (rhythm, bass, harmony) that will follow your playing and make you sound like full band.
The accompaniment changes depending to what notes you play with you left hand (chords or even single notes if you don't know full cords).
In other words, you manage your "band" with your left hand (by specifying chords) and play the main melody with your right hand.
Some instruments offer several accompaniment modes, and allow you specify chords using the full range of the keyboard.
1) Transpose function allows you to shift the overall pitch of the keyboard in semitone steps. The function is particularly useful when want to play a song in a different key but don't want to change your fingering and learn it in a new key.
So, for example, if you know how to play a song in F major, you can transpose the pitch and play it in C major without actually learning it in the new key.
You can also transpose a song written in a difficult key (e.g., many black keys) into a different key with easier chords, but still hear it as if you were playing in the original key.
2) Tuning function allows you to shift the pitch from the standard A440 tuning in 0.1Hz or 0.2Hz steps.
You can use this function to match the piano's pitch finely to that of another instrument or music (old piano, recording).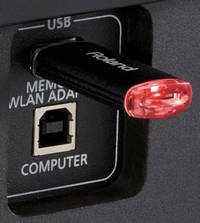 This port is also known as USB to Device port or USB drive port. The port can be used for connecting a flash drive to the piano to exchange files quickly and easily.
For example, you can load MIDI songs into the piano's internal memory for playback or rehearsal (if the piano offers this option).
Alternatively, you can play back WAV and MIDI files (depends on the piano model) directly from the flash drive without loading them into the piano's internal memory.
And finally, you can save your own performances recorded with the instrument to the flash drive as well as load them back onto the instrument when needed.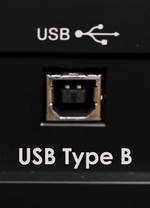 This port is often referred to as USB to Host terminal or USB to Computer port. This port is used to connect your digital piano to a computer or a smart device (using a special adapter) to exchange songs/files, and MIDI data.
This port will allow you to use the piano as a MIDI controller to control various music apps such as GarageBand, FlowKey, Playground Sessions etc.
There are actually tons of other apps that can expand the functionality of your digital piano in terms of learning, composing, recording, editing music.
Some brands offer their own free apps designed for certain piano models. Such apps usually enable you to control all the settings and functions of the instrument using an intuitive graphical interface.
Final Words
This was not an easy list to compile, yet working with a tight budget means we need to resort to extreme measures for a good deal, and we're here to ensure beginners get the best basic setup.
Finally, the secret to mastering the piano is a commitment, which comes from practice. You could have something like the Nord Grand in your home but get nowhere if you're unwilling to put the hours in.
To facilitate good practice, we highly recommend reading our sub-$500 article (or at the very least, our sub-$300 article) for better, more realistic options. However, you can work with these budget beginner keyboards, though they take some getting used to.
Regardless, we hope this article has provided some insight into the low-cost keyboard market. Beginners should have an idea about what to look for, and what limitations exist at this price point.
We wish you luck on your piano journey, and we hope we've given you a good starting point to work with!
---

Loading ...
---
You might also like:
If after reading this review you still have doubts about what instrument to choose, take a look at our Digital Piano Buying Guide and other popular articles listed below:
The Ultimate Guide to Buying a Digital Piano


Best Beginner Keyboards Under $300 (In-depth Comparison)

Best Digital Pianos for Beginners (Under $500)
The Worst | Best Digital Piano & Keyboard Brands (Guide)