Orchestral Tools and Richard Harvey have collaborated to create Andea by Richard Harvey, a library featuring instruments from South and Central American cultures.
Andea contains an array of over 60 instruments such as Aztec flower flutes, Paraguayan harp, ocarinas, charango and many more that are difficult to come by in a sample library.
This pack opens up a sound palette to composers who may not have access to these instruments in person and broadens their experience with more ethnic options.
Orchestral Tools has collaborated with Richard Harvey who is a multi-instrumentalist (and collector of over 700 instruments!) and film composer known for his work as a studio musician for The Lion King, The Da Vinci Code, and Harry Potter and the Prisoner of Azkaban.
"I'm pleased to present this collection of instruments from the rich musical cultures of South and Central America. Andea represents the culmination of 40 years of playing, studying, and recording these wonderful instruments alongside truly great musicians. I hope you agree it offers a palette of vibrant colors and textures with universal possibilities." – Richard Harvey.
What's Included
* Microphone Positions: Spot mics (x3), room mic
* Articulations Per Instrument: up to 11
FAQ
How much is Andea?
The library is €399 + VAT (tax). The USD equivalent comes to around USD$450.66 (+VAT).
Why do you recommend this library?
Andea is a library that broadens a composer's available VSTs from rich musical cultures from Central and South America. It is difficult to find high-quality samples from these musical backgrounds, and Andea gives composers a chance to experiment and utilize more ethnic instruments into their compositions suitable for multiple forms of media including film and video games.
Sooner or later there will be a point in your composing career which features an ethnic cue – movies such as Indiana Jones and James Bond are always traveling around the world so composers need to be prepared when a cue needing sounds of a different culture is placed onto their lap.
The sounds are so rich and vibrant and definitely can add a unique layer to your composition.
Highlights
11 plucked strings, 18 winds, and 32 percussion instruments
Multiple articulations for creating idiomatic parts
Authentic representations of all instruments in their natural ranges
Includes rarities such as Paraguayan harp and 8-string ukulele
Recorded dry with four mixable mic positions
Performed by Richard Harvey, Mauricio Venegas-Astorga and Carlos Fuentes
Recorded at SML Studio Surrey, London
The instruments featured in Andea can bring out familiar and unique sounds of South and Central America and can complement the palette of any project.
The library is unrivaled in sound quality and compilation of vast instrumentation from these cultures. Andea can add a unique flavor to traditional scores, as well as work together for more ethnic-sounding projects.
The recording of each sample was meticulously recorded with 4 different mic setups by Richard Harvey, Mauricio Venegas-Astorga and Carlos Fuentes, which creates an authentic sound within the instruments natural-sounding ranges.
Orchestral Tools are renowned for creating some of the best, high-quality libraries and Andea by Richard Harvey is no exception. This may likely be the only library you need when turning to authentic sounds of Central and South America.
Installing Andea and the SINE player
Andea by Richard Harvey runs using the free SINE player (available for Windows or Mac) that can be downloaded from the Orchestral Tools website. You will need to create a free account with Orchestral Tools in order to store your licences.
If you are familiar with engines like Kontakt or EastWest's Play, the SINE player will be relatively familiar with its own signature way of loading and storing its sample libraries.
Once you load up samples, the player automatically sets key switches for different articulations which can be a huge time-saver (and note that these key switches can be adjusted or set to MIDI channels).
The UI of SINE is clean and simplistic, and I really enjoy the modern minimalistic approach.
Once you have downloaded SINE, follow the steps below to install Andea:
Install the SINE player following the on-screen instructions.
Sign in to your Orchestral Tools account within the SINE player, then click the Library tab to view your purchased sample libraries.
Click Details next to your sample library.
Scroll down to find the Andea library. Click on the 'Download' button.
A pop-up window will appear. Select where you want to store your samples, whether on your computer's hard drive or an external drive if available.
Tip: This short video explains downloading and loading up samples using the SINE player.
The Samples
The samples in Andea are categorized as 'Plucked Strings', 'Winds', and 'Percussion'. Many of these instrument names may not be familiar to a Western composer, however the sound it creates has definitely been heard in film scores from the past decade.
Andea provides a great opportunity to experiment with South American instruments and to bring life and authenticity to worldly scores.
---
Plucked Strings
The versatility of articulations provided within the plucked string instruments is incredible. Instead of just recording sustains and short notes (which by themselves sound fantastic), there are also useful articulations that are difficult to replicate in a DAW such as Bends, Slides, Glissandi, Dead Notes, Fx, and various Chords and Upstrokes.
Supplying these articulations within the library creates a true authentic sound experience which stays true to the instrument's idiomatic abilities and natural playing styles. Some articulations allow for more customization with the performance by deciding to play Sustain notes with the thumb or finger, and deciding on trills/bends up or down by a whole or half-tone.
The plucked string samples really captures the beauty of South American music. The instruments are stereotypical of its style and easily recognized as its regional sound. Its well-known instruments such as the Charango, Cuatro, Très and Guitarra are included in Andea.
Andea provides a generous amount of plucked strings samples as well as articulations for each instrument. The sound of each recorded sample is high-quality and is very satisfying to use in a DAW and listen to the playback result.
It is incredibly helpful to know how to orchestrate for these instruments, common articulations, their strings as well as natural ranges. Richard Harvey explains some of these in his Andea walkthrough video:
---
Winds
The wind instruments in Andea are comprised of three groupings: Flutes, Panpipes, and Ocarinas. Categorizing the instruments into groups helps to differentiate between the instruments, especially if you are not familiar with the names of South American instruments.
You can easily click on the "panpipes" group and audition the sounds of Chuli sikus, Malta sikus, Toyos and Contra toyos knowing that you are going to be listening to various South American panpipe sounds.
This is helpful for the traditional Western composer to know what they are searching for, as well as creating an organized system to store and find instruments easily.
The winds are each beautifully recorded and captures the authenticity of Central and South Americas. Each wind instrument contains a plethora of articulations including legato, sustain (chromatic and ornament), short notes, swells, bends, overblown, and flutter tongues.
The articulations are diverse providing a useful kit for the composer searching to score using these instruments. The Performance tab allows you to adjust sliders for individual instruments such as vibrato, and moving in half- or whole-tones with the sustain ornament articulation.
The samples of the winds are undeniably gorgeous and can be used in a wide range of styles. After experimenting with the library, I am undoubtedly going to be using them a lot in my future scores and am very excited to have the opportunity to do so.
The wooden tones of the samples are unique and add flavor to a composition.
Richard Harvey showcases the wind instruments included in Andea and explains a little about each instrument in more depth:
---
Percussion
The percussion are categorized into separate groups: Drums, Shaker, Wooden, Log Drums, and Special. These percussion instruments were meticulously recorded to replicate an authentic sample of Hispanic Central and South American sounds.
There are 12 different drums each having up to 6 different articulations such as rolls and single hits by either brush or with the hand.
Some of the signature sounds from South American drum percussion involve bongo, conga, and bombo – all which are included in Andea.
There are 8 various shakers from chajchas, maracas to small and metal shakers. Some of the articulations comprise of short and long shakes, as well as rolls and single hits.
Within the Wooden category feature claves, guiro and cajons – all typical of this culture's music. They comprise mostly of single hits with a few roll articulations on the varying cajons.
One of the interesting and unique groups in this library are the log drums.
Log drums were typically used for dancing, but also for sending warning messages to a neighbouring village. The log drums included in Andea are the ashwood log drum, rosewood log drum, and the giant oakwood log drum with single hits, individual single hits, dynamics, and rolls as the articulations for each log drum.
The giant oakwood log drum is the lowest sounding log drum in the library with six different pitches, and measures around 1.5 metres long.
The ashwood and the rosewood log drums are the smaller of the three and are tuned differently and sound slightly different between the two – so it would be a matter of preference in sound for what your composition may need.
The Special category includes the berimbau, kultron, cajita ritmica, and angara, containing single hits and rolls.
The berimbau is a Brazillian mono-chord instrument that uses a single string to create sound. The string is hit with a wooden or bamboo stick and is focused more on rhythm rather than melody although it is a pitched instrument.
The kultrun is similar to a kettle drum and is a signature drum from Mapuche, the indigenous people of Chile and Argentina. The kultrun is low and hollow-sounding making it a great addition to add to the low end of percussion hits in a score.
Cajita ritmica is a small wooden box instrument from Peru, similar to that of a Cajon minus the snares. It is played with a stick and provides varying tones depending on where it is hit on the box. It provides a high-frequency sound and is quite bright.
Lastly, the angara is a unique percussion instrument made from a hollow pumpkin or gourd that is cut in half. It is played by tapping on the instrument using the fingers. It provides a subtle sound of light tapping against the body of the angara.
The percussion instruments of Andea are very unique and this may be the first time many composers are learning about these instruments. Richard Harvey provides a walkthrough on the percussion instruments and guides listeners to a deeper understanding of the instruments:
Audio demos using Andea can be listened here (select the Audio demos tab)
Once again, I am very impressed with Orchestral Tools' latest release, Andea by Richard Harvey. Andea broadens the compositional palette and our knowledge of instruments from Central and South American cultures.
The instruments provided in the library are meticulously recorded for a true, authentic experience and are of high quality. The library not only provides usefulness for ethnic scores but can be utilized in many mediums from film scores to video game soundtracks.
---
Best Orchestral Strings VST Plugins: The Ultimate Guide
Virtual Instruments: In-Depth Guide + Best Free VSTi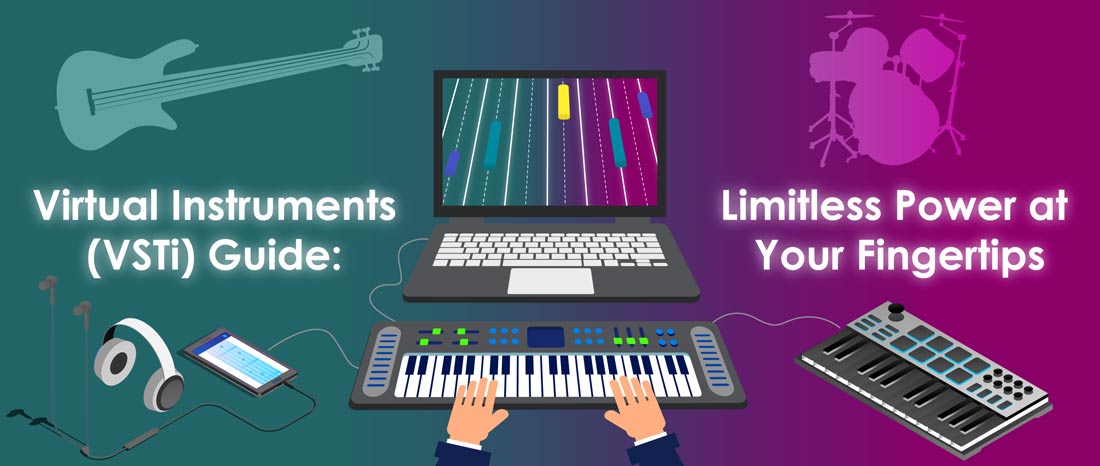 How to Write a Song: A Full Guide to Arranging Music